Glass painting ideas for beginners is a charming idea that has a lot of appeal, but many of us stay away from it on the assumption that it is not easy to do. We often tend to make an assumption based on the kind of artistic pieces that we see created by experts, but if you are really interested, then you should explore ideas for beginners. Take for instance glass painting ideas for beginners, it can be pretty easy to do once you have the basic techniques down pat. It is in any case that difficult to learn the basic techniques given that we live in the era of plentiful information online. You might as well start with something smaller like artistic wine glass painting ideas which will get you started on the right note. Once you have done some smaller glass painting projects, then you can move onto bigger ones.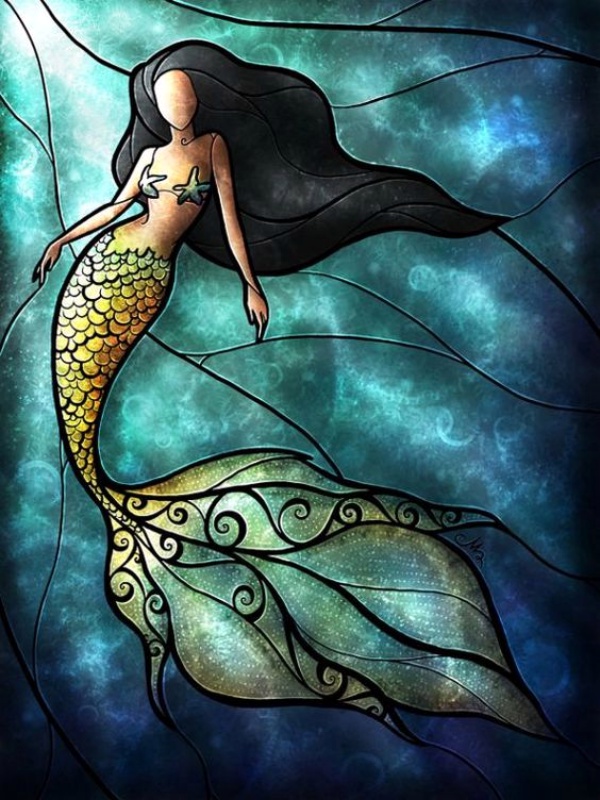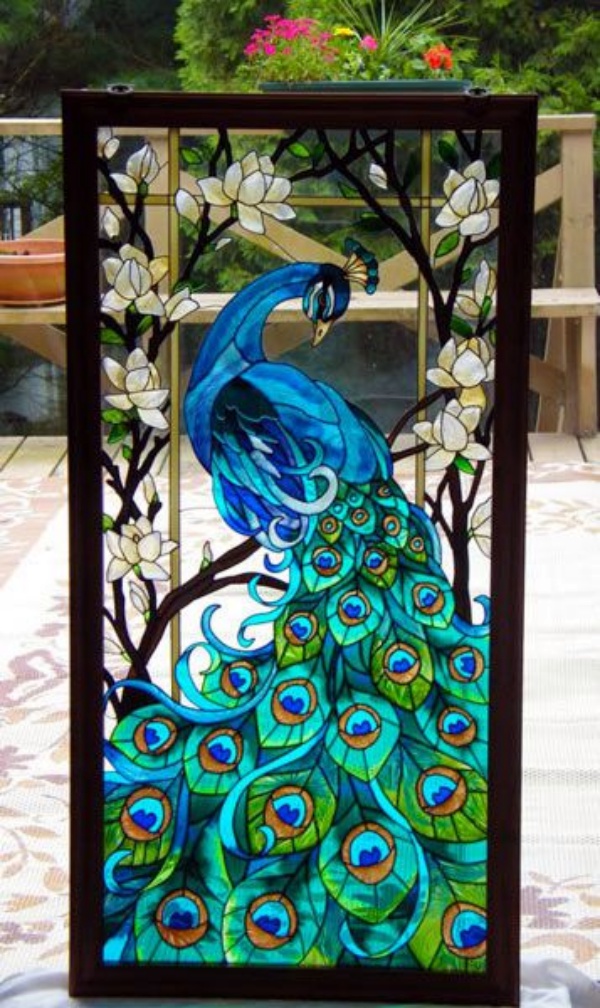 Glass painting ideas for beginners
General Glass Paint Crafts: Opaque or Translucent
Painting Flowers on Recycled Glass
How about a bunch of flowers on your cookie jars? Use delphiniums for this nature-inspired glass painting, a lovely flower to grace your garden in the summer but can remain dormant for months in well-drained soil.
Night Sky Painting on a Frosted Bottle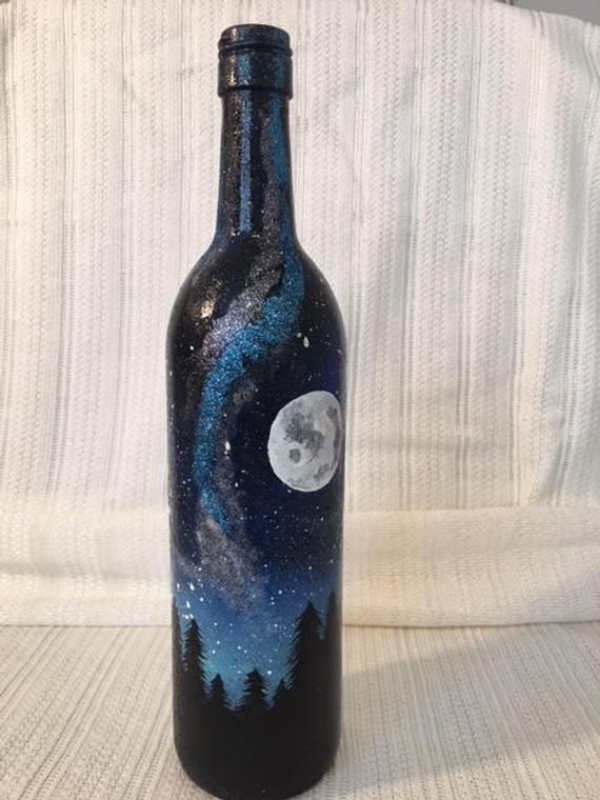 Image Source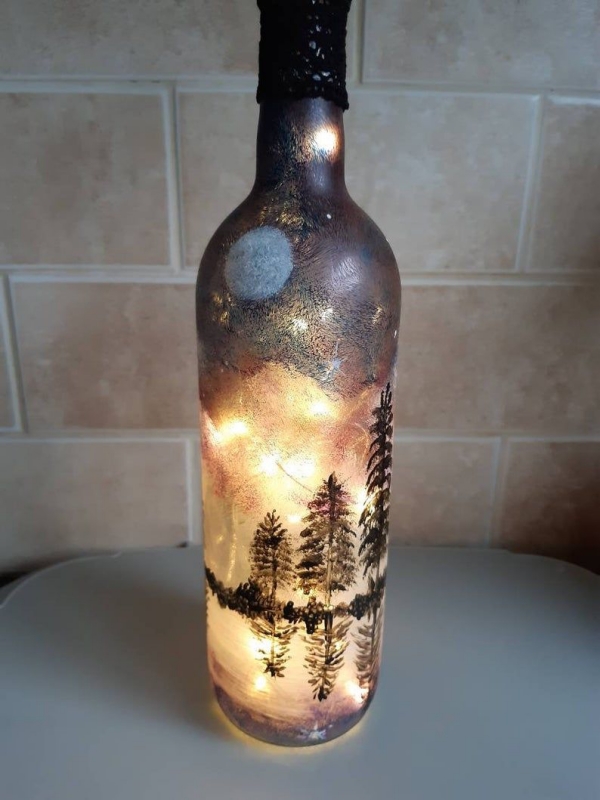 Image Source
Painting on glass doesn't have to involve a paintbrush; this one involves a regular synthetic sponge. Apply frosted glass paint to the bottle for an opaque effect before painting it over with a romantic night sky painting.
Flower Glass Painting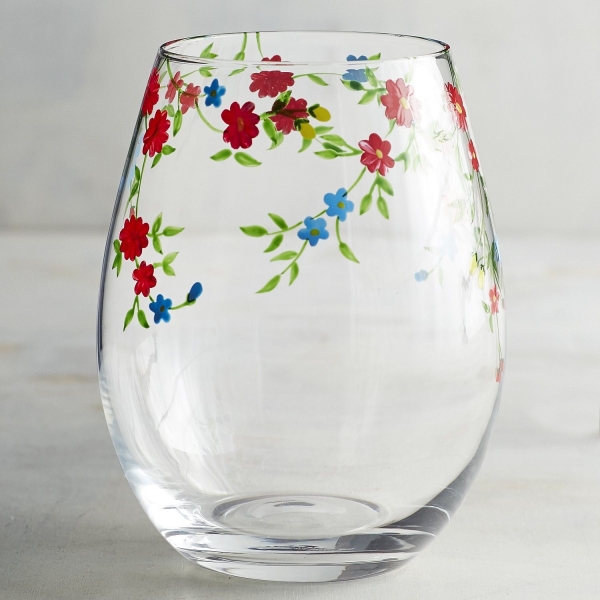 Image Source


Image Source
This glass painting ideas for beginners mimics the stained glass effect. You can use Perspex acrylic or OHP sheets if you don't want to deal with glass. First, trace the outline using the paint outliners. You can use gold, black, or silver. Then fill the inner parts with glass paint.
Peacock Feather Glass Painting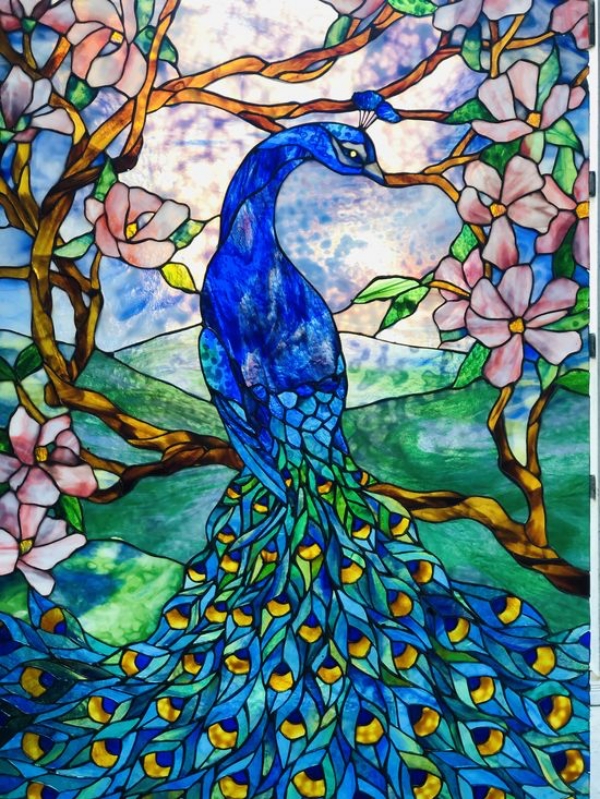 Image Source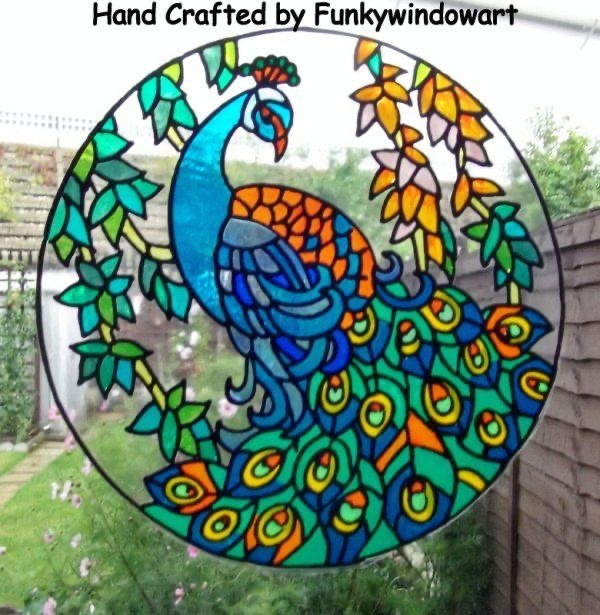 Image Source
The trick to this glass painting is to use glitter paper behind the glass painting before framing it. The glitter paper will highlight the glass painting without adding more color to the image itself.
Tanjore-Style Glass Painting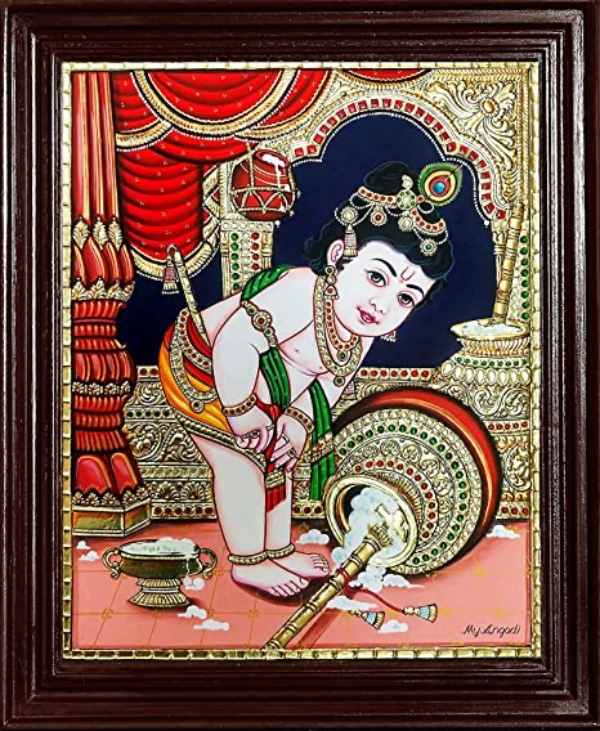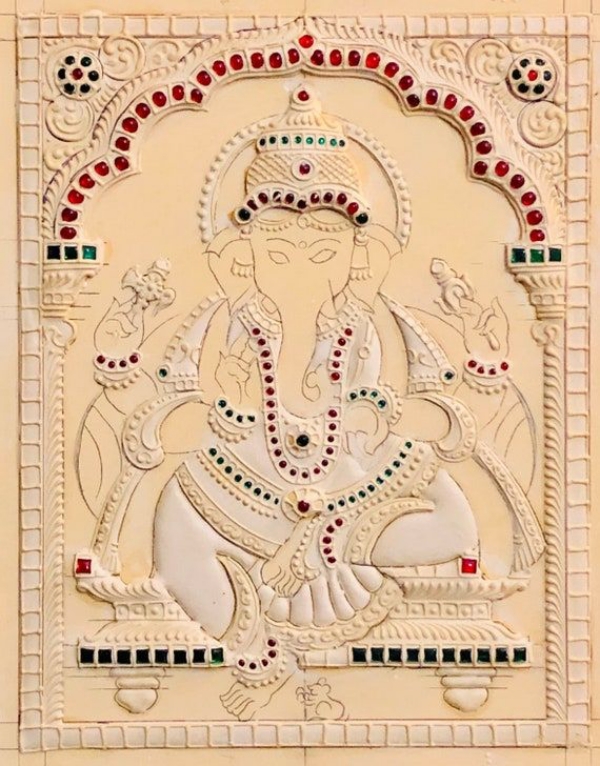 Image Source
Tanjore style painting uses subjects from nature that have religious significance. What distinguishes Tanjore painting from other painting techniques is the use of metallic outliner paints and gold leaf.
40 Artistic Wine Glass Painting Ideas
50 Glass Painting Pattern Ideas and Designs
Painting On Glass Objects; A Fascinating Art Project!
40 Original Alcohol Ink On Glass Examples
Easy DIY Glass Paint Lamp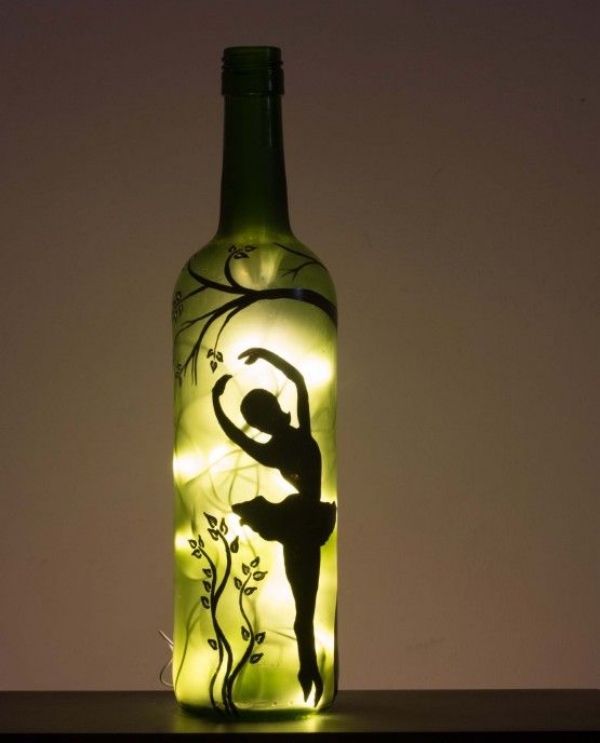 Image Source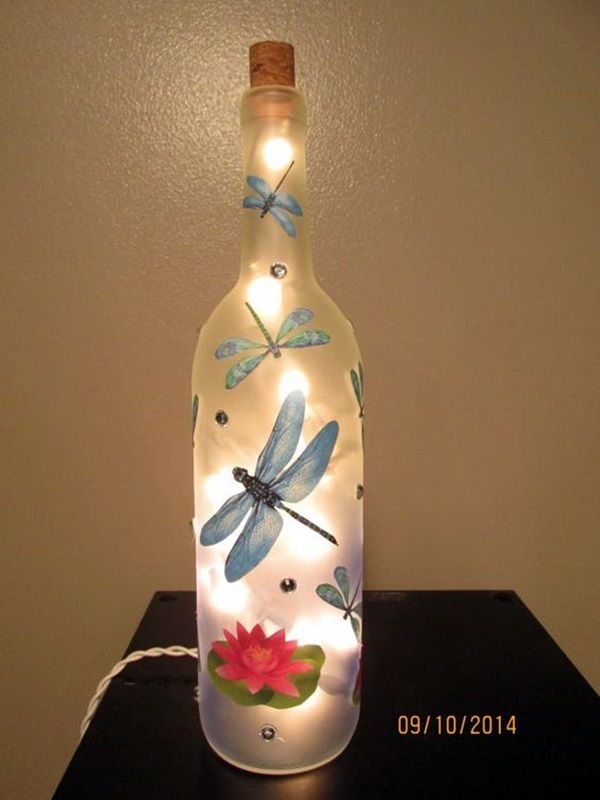 Image Source
You can turn a standard glass lamp into a nicely adorned decor using glass clings and paint. Assemble to the glass base the clamps and then add to the lamp base. It's an effortless job that will not take much time to complete. You can do a couple of these lamps in one afternoon and use a beautiful set of lights in the bedroom by evening.
Painting On a Light Bulb
Add a light bulb to your painting projects and add a new vibe to your party with this colorful bulb. Everyone will be delighted with this beautiful hand-painted yet functional decoration glass painting ideas for beginners.
DIY Confetti Glass
If you want to get into the groove for your parties, why not customize your glasses? Use the size of the stylus you want on your confetti design, then dip the stylus to the paint and apply it to the glass one color at a time. Best of all, after a short stint in the oven, you'll get a dishwasher-safe glass you can use over and over for your parties.
Specialty Finish Glass Paints
Turn your boring drinking glasses with works of art using glass paint and paint outliners. To do this DIY project, start by cleaning your glasses with a glass cleaner and a lint-free rag. Once clean use the glass liner to create the outline of your glass painting, and then fill it with solvent-based glass colors to make it dishwasher-safe. However, if you're going to use it for decors only, you can also use the water-based glass colors.
Glass Vase from Old Bottles
To make customized bottle art using glass paints, clean your glass bottle from grime and dust. You can make a design on paper, and then start tracing it using white carbon paper. Outline it using the glass outliner, and fill them in later with the glass colors.
DIY Decorative Jars
You can create any design you want with jars which is one of the glass painting ideas for beginners. Choose a color, pick an image and paint out the jar. You can use these jars as DIY organizing tools to keep everything neat and organized correctly in the house.
Pansies on a Jar
We've done delphiniums, so how about another blue flower for this jar? Smooth jars make a perfect alternative canvas for glass painters.
Painted Glass Using Leaves
You can use almost anything to add designs to your glass painting projects. You can use fresh leaves to add patterns to the painted jar, and then add the paint using a foam dabber.
Dot Painting on Old Glass Bottles
Here's another dot painting project, where you can use Q-tips instead of a dotting stylus this time. Bake it for a short while, fill the bottle with fairy lights and hang it wherever you want.
Painting Clear CDs
It is one of the easiest glass painting ideas for beginners. Start by removing the colored part of the CD (you can also skip that if the design you want to use will cover the whole CD.
Milk Bottle Glass Painting
Turn your glass milk bottle into a beautiful vase with acrylic paint, foam dabber, and paintbrush. You can also use glass paint if you want a transparent effect, but only if your bottle is clear. If it is printed, use acrylic paint to cover those.
Funny Upcycled Glasses
You don't have to take all your glass paintings seriously. Some of the most fun projects to use a fun theme like these glass projects. Use acrylic paint to create these beautiful glass crafts.
Tinted Mason Jars
For this particular project, you'll need some glue and food coloring and an oven to dry your tinted mason jars. You can use different levels of food coloring to achieve the ombre effect on these mason jars.
Moroccan Glass Lamp
This glass lamp is a beautiful decoration for themed parties and holidays and one of the easiest glass painting ideas for beginners. You can use battery-operated fairy lights or flameless candles inside these jars. Hang them in the garden, on the wall, or indoors.
DecoArt Mirror Painting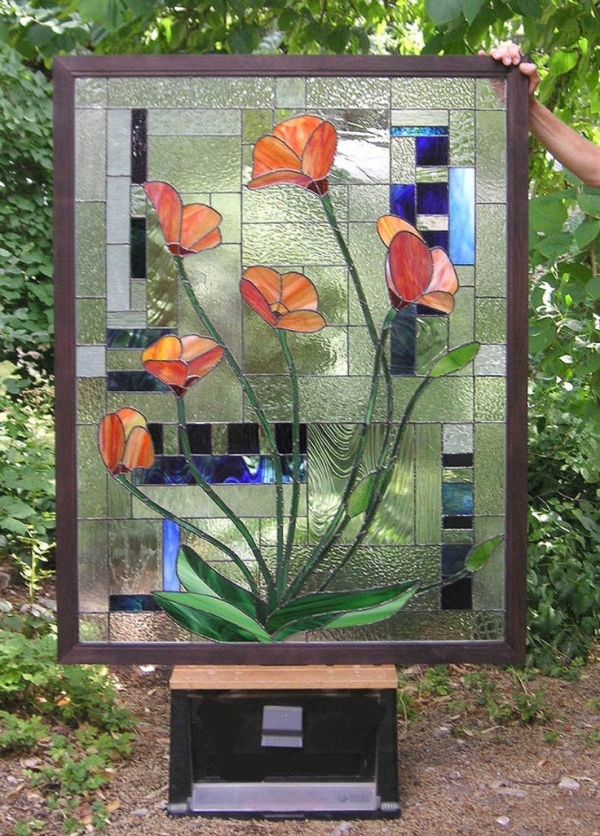 Image Source
Turn your old bland mirror into a DecoArt mirror with adhesive lead liner, glass paints, and creativity. Print out your design and layout it on your mirror using faint lines. Then add the lead liners before filling the spaces with glass paint.
Stenciled Glass Paint Ideas
Stained Glass Frame
It gives more character to your paintings, knowing you're framing an image with another artwork! Keep the design color-coordinated and straightforward so that they won't clash with each other.
Shaped Suncatcher Glass Painting
A suncatcher is simple, but its effect on the room is magical, especially if it catches the early morning or late afternoon sun. Create your DIY suncatcher from a piece of acrylic, not more than 2mm thick, so that you can cut it out quickly.
Glass Paint Stain/Wash Ideas
Easy Fake Stained Glass Painting
Do you think you can make faux stained glass painting using glue? Yes, it's not a typo error. We mean glue: white glue and clear glue. Of course, you need acrylic paint to color your sealant, but the glue will be the leading player for this project. Mix black paint to your white glue, then use it as the outliner for your stained glass painting. Remove bubbles by poking them with a toothpick. Then mix your clear glue with acrylic paint of choice and use it to fill in the spaces.
Poor Man's Stained Glass
This project uses patterned glass, instant lead lines, a soldering gun, and soldering lead. You have to remove the flux residue with a white spirit and brass wire brush.
The vitrail paint achieved the stained glass effect. Then finish with copper sulfate solution for the patina effect and stove polish to give it an antique finish.
Faux Stained Glass
Go for the easier stained glass effect with adhesive lead liners and DecoArt Paints on plexiglass. Compared to the poor man's stained glass on the previous DIY idea, this one is a lot easier, and you don't have to fear breakage or burning during the soldering process because plexiglass is also very forgiving.
3D Glass Paint
Although other textured glass paintings are also called 3D paintings because of the added dim
ension of different materials, we like to distinguish layered glass paintings from genuine 3D glass paintings. Some elements of the whole painting, when looked at from different angles, may seem to move, thus the 3D feature. For instance take example of Ironman 3D Glass Painting, where the artist used the reverse glass painting technique on two sheets of glass, painting the face on one glass sheet and the hand on the other.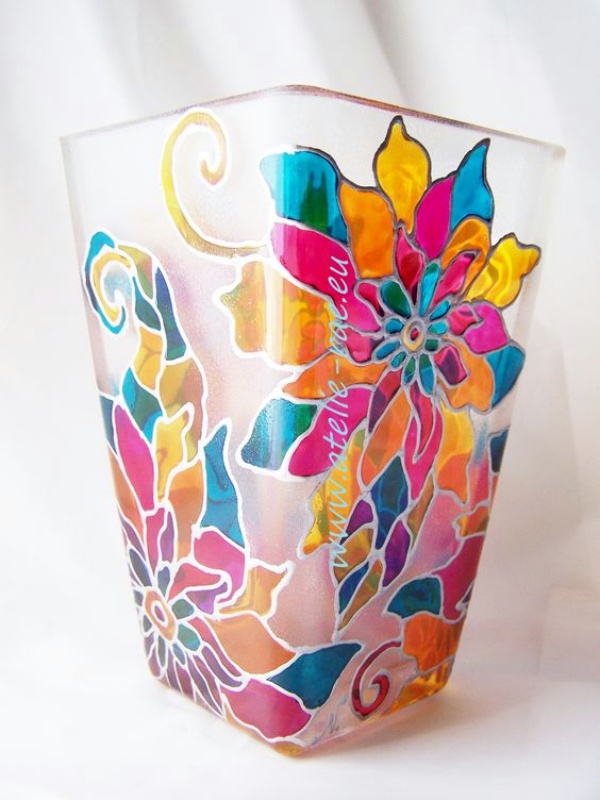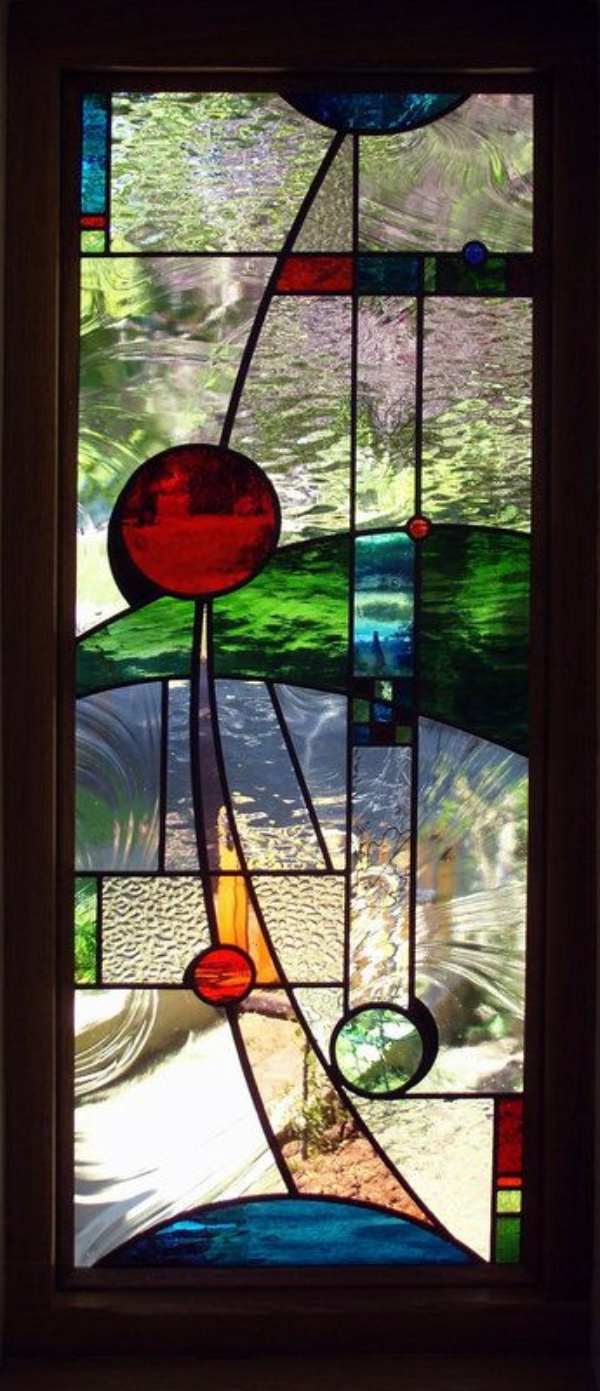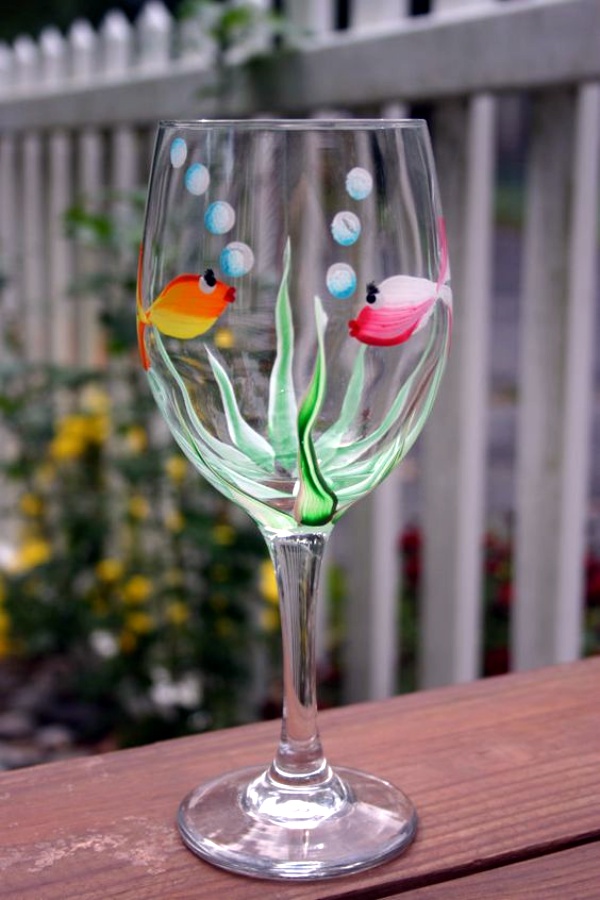 For instance, you can look up glass painting patterns ideas and designs. After all, it is not every day that you get to look at glass painting ideas for beginners. Painting on glass objects is a fascinating project that will have you absorbed.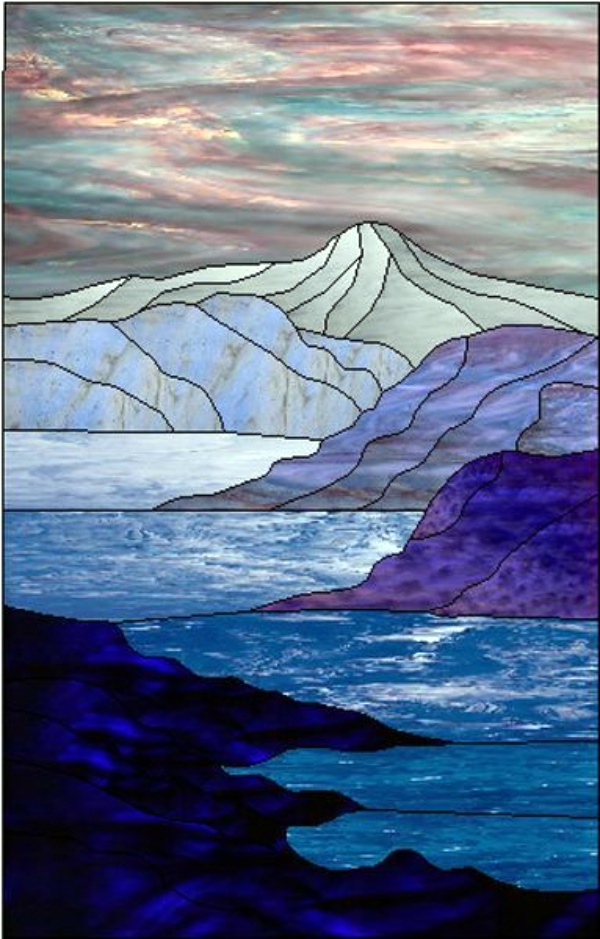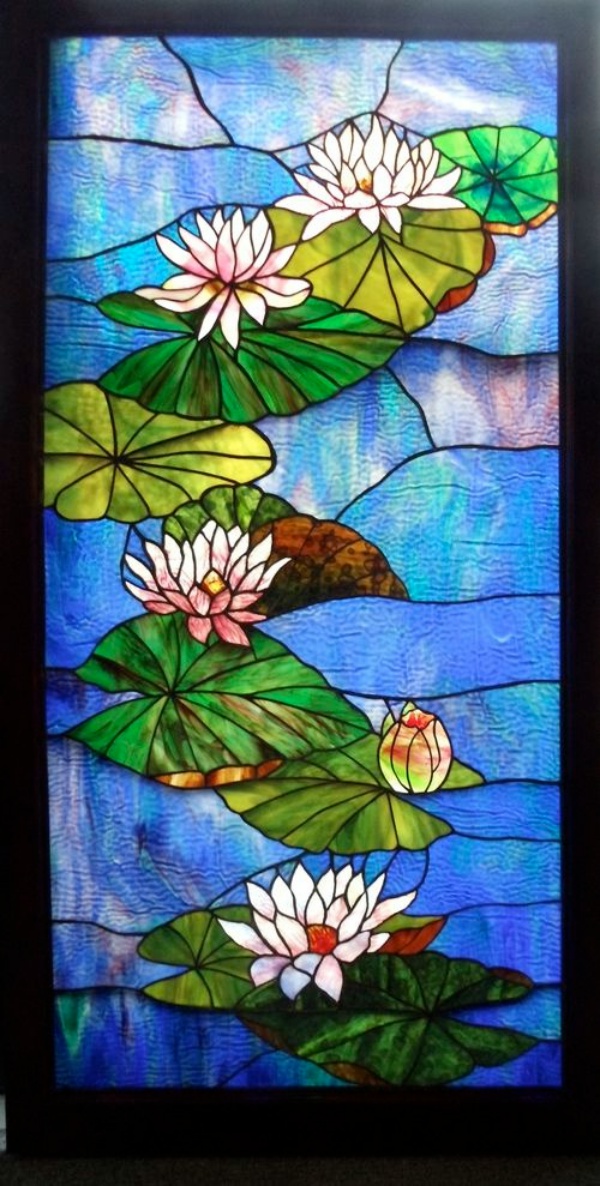 Start angular: When you are starting to painting on glass surfaces it is best to start with something that is easy on the hand. We are in no way implying that you may not be able to handle complicated stuff, but just that, it is good to start with something easy and then move on to bigger stuff, which is why we are advising you to go for drawings that have straight lines and angles. In fact, you can use such stuff to create surrealistic paintings of natural settings like a forest or even a mosaic.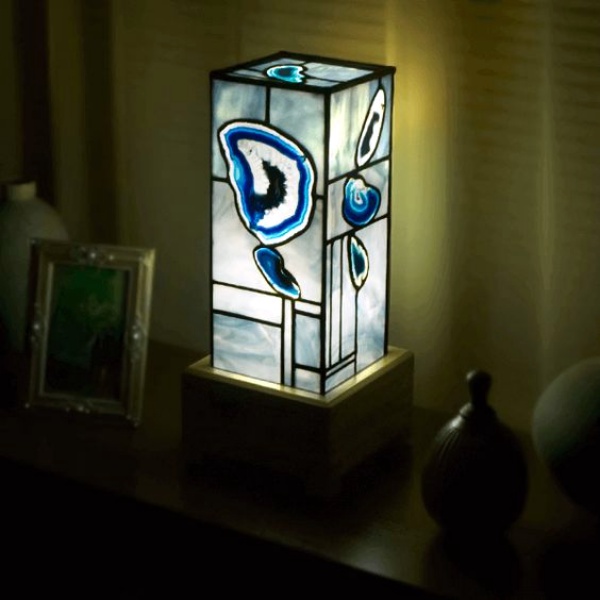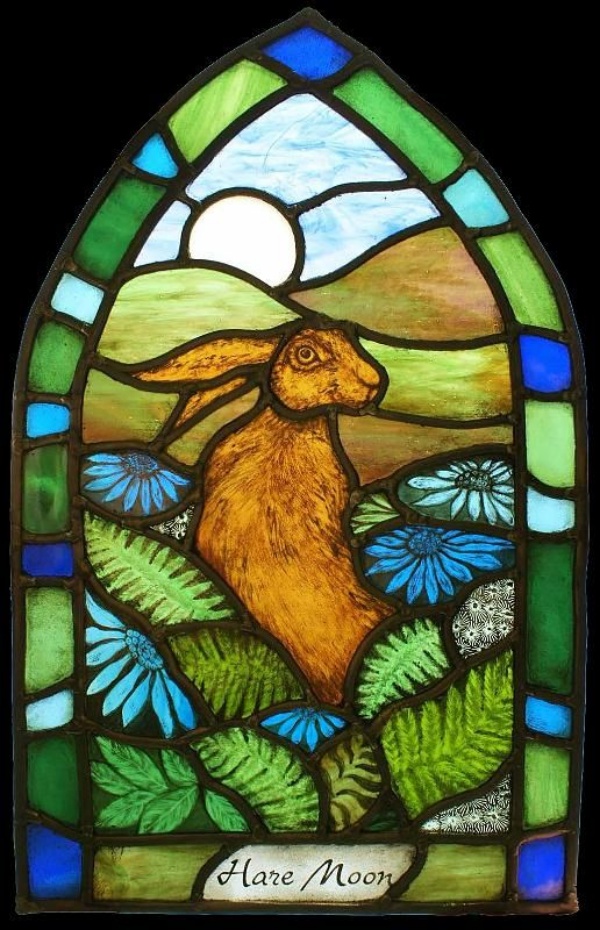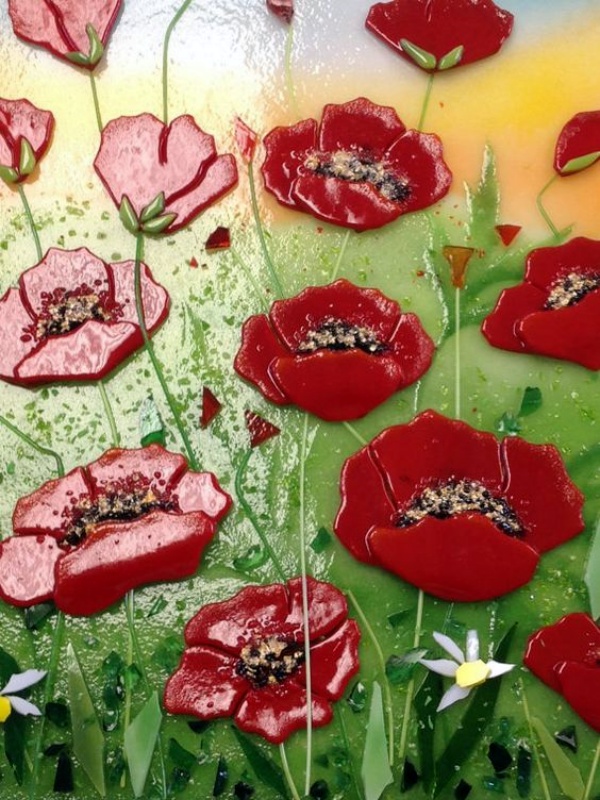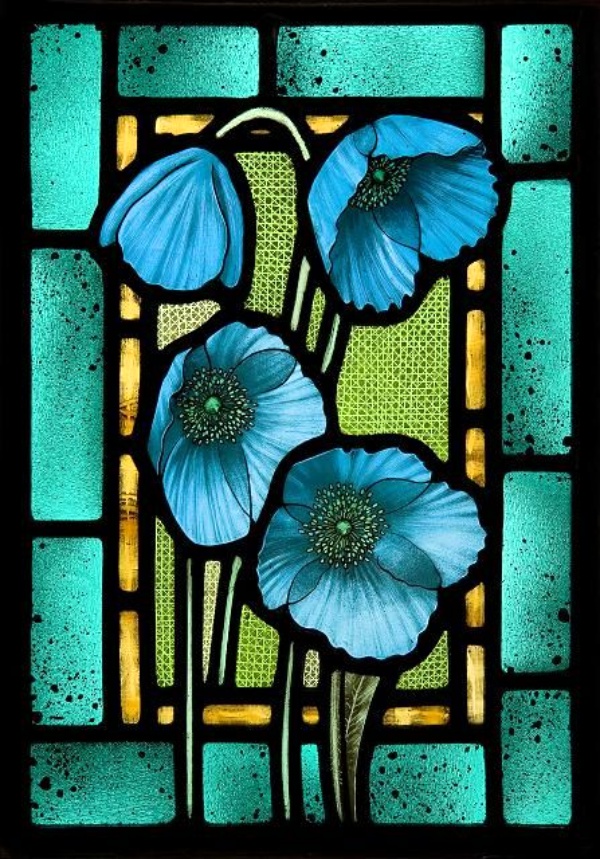 Go for asymmetrical shapes and layers: Another way to make your glass painting ideas especially for beginners is by painting a simple object like a bird or flower in the middle and then surround them with asymmetrical shapes and layers to form a frame for the object you have painted. This is easy to do and will look as if you are an expert. You can even create trees and waterbodies using this simple yet distinctive feature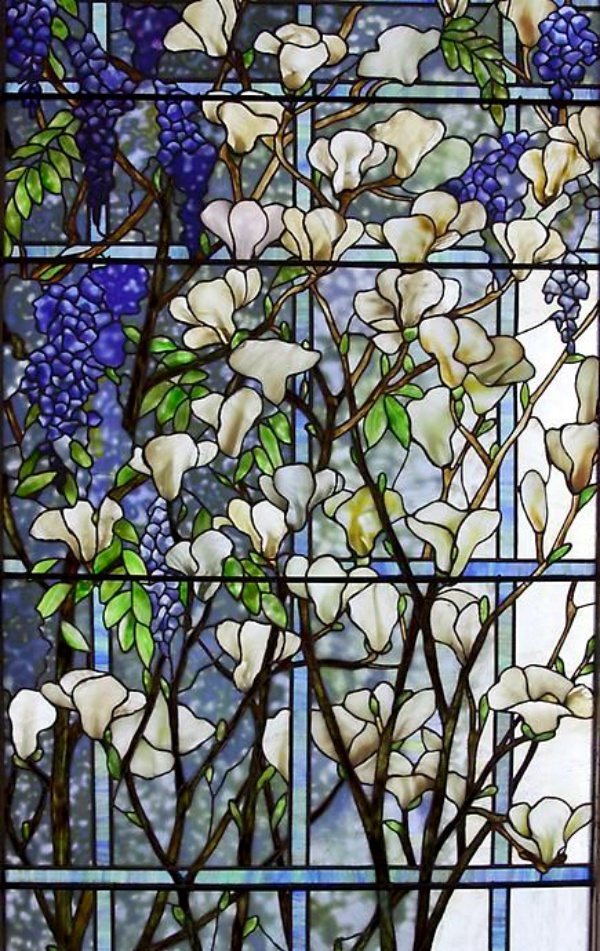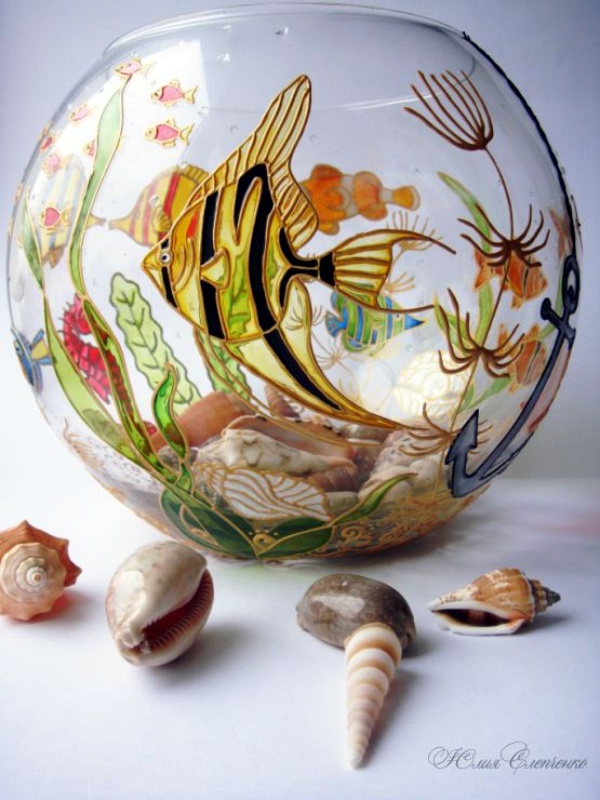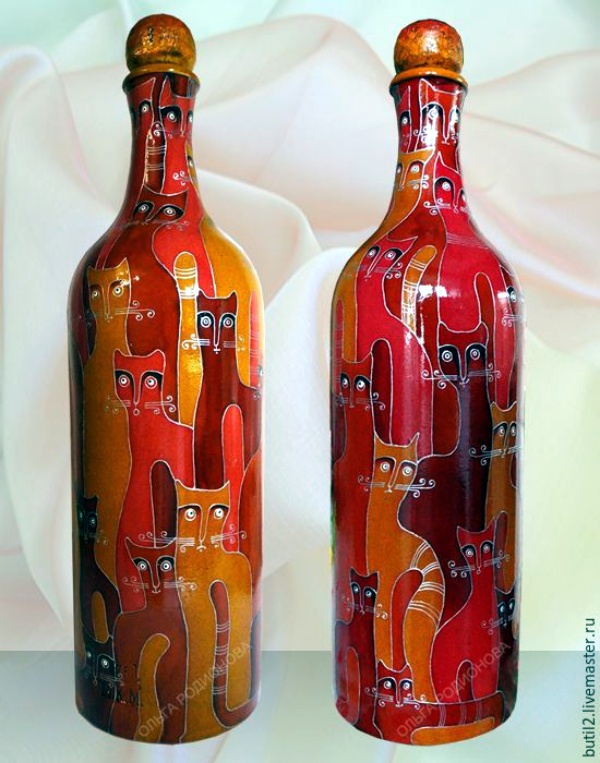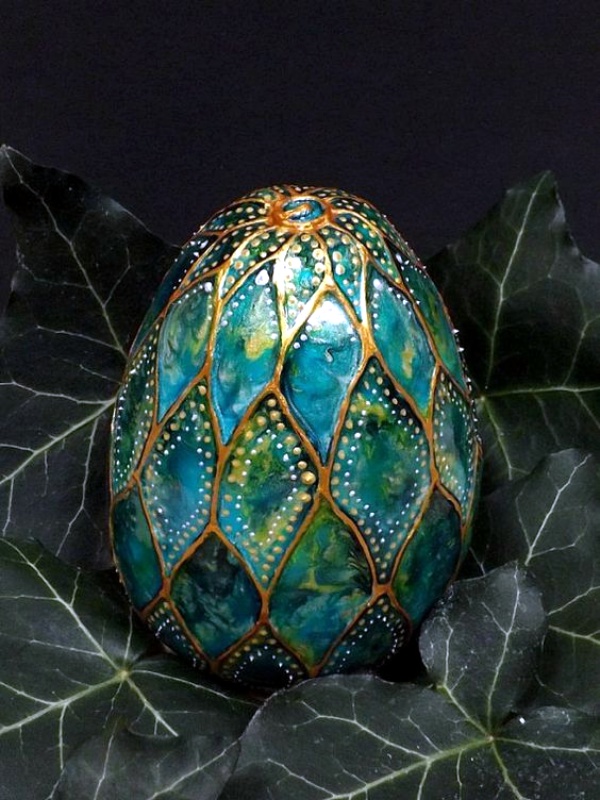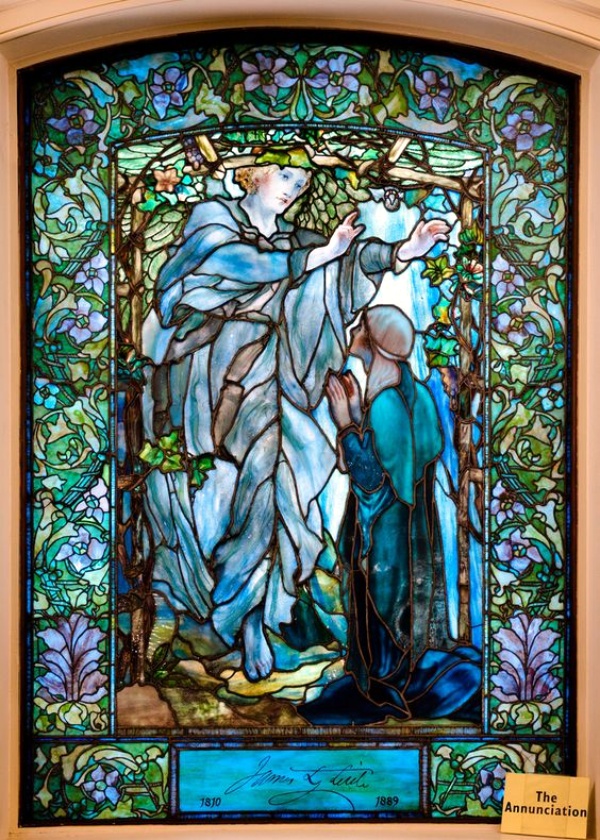 Use stencils: There is no shame is using stencils of different shapes and objects to paint in on the glass. It is not as if everybody is an expert painter but this should not prevent one from trying to create something extremely beautiful. For instance, you can paint a glass bowl with fishes, shells and flora to create a lovely habitat.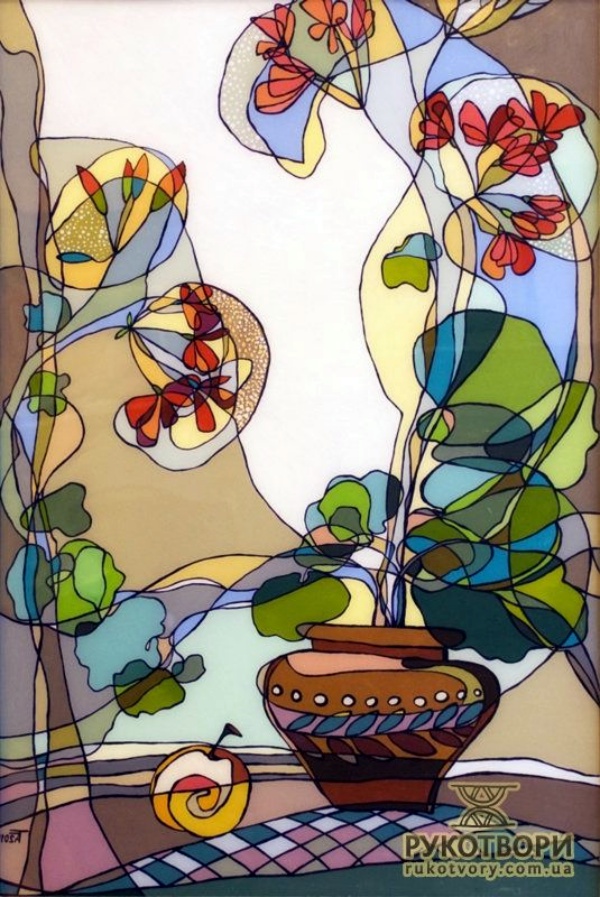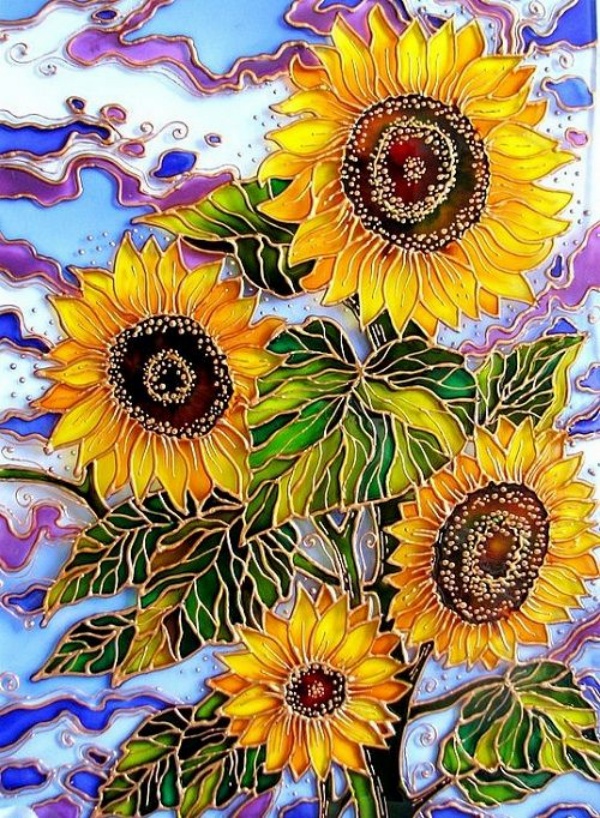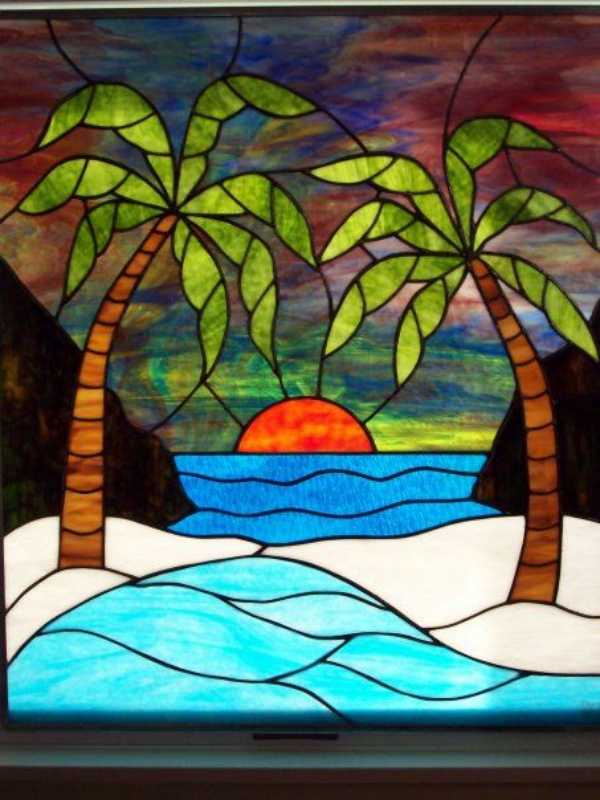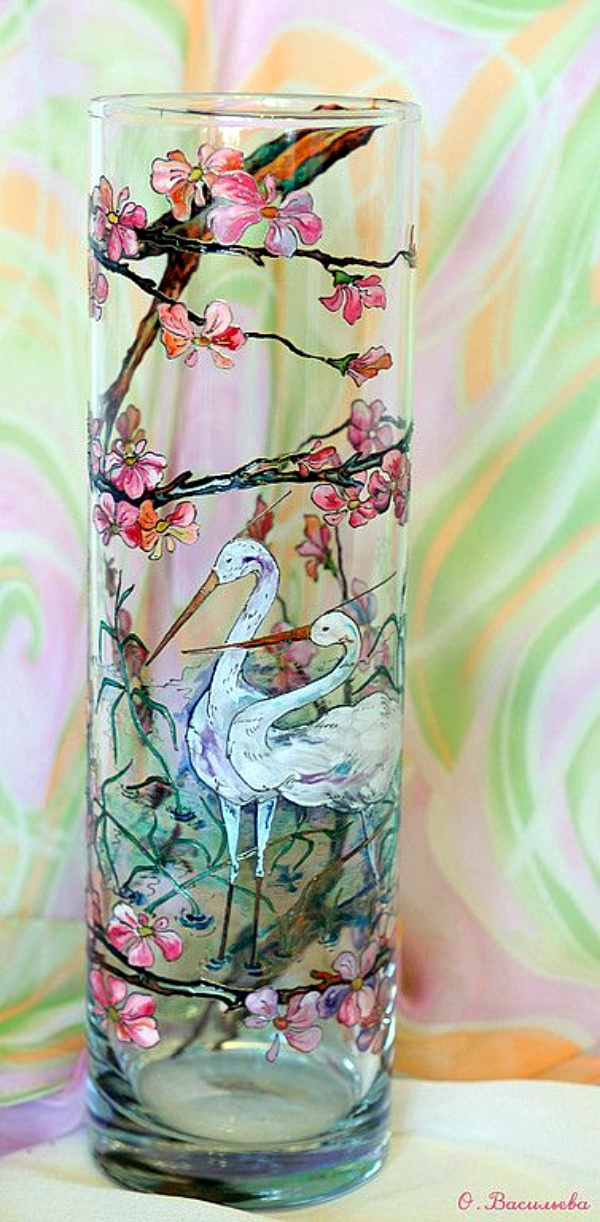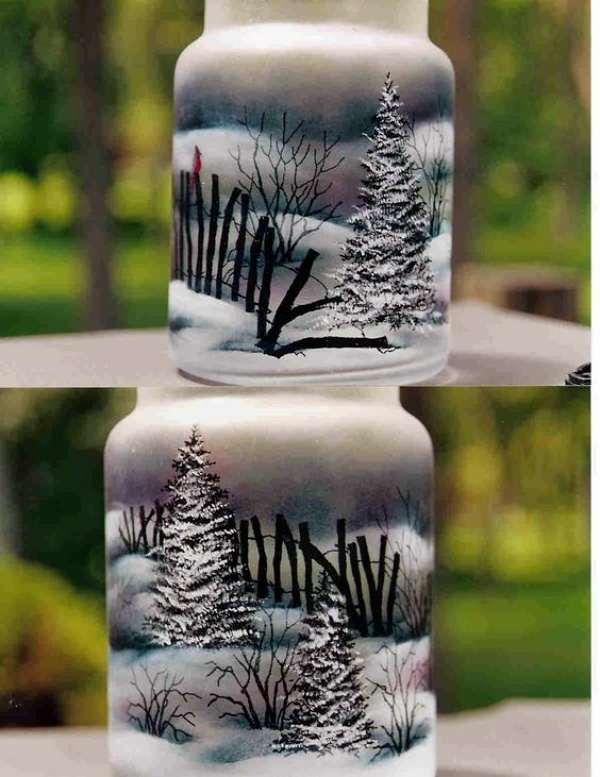 Use metallic paints: You can paint round or oval glass shapes with solid colors and then outline them with metallic paint to make it look classy and give it an antique finish. People will soon be exclaiming over the way you have done this kind of work and assume that you are an expert artist who is very good at painting on glass.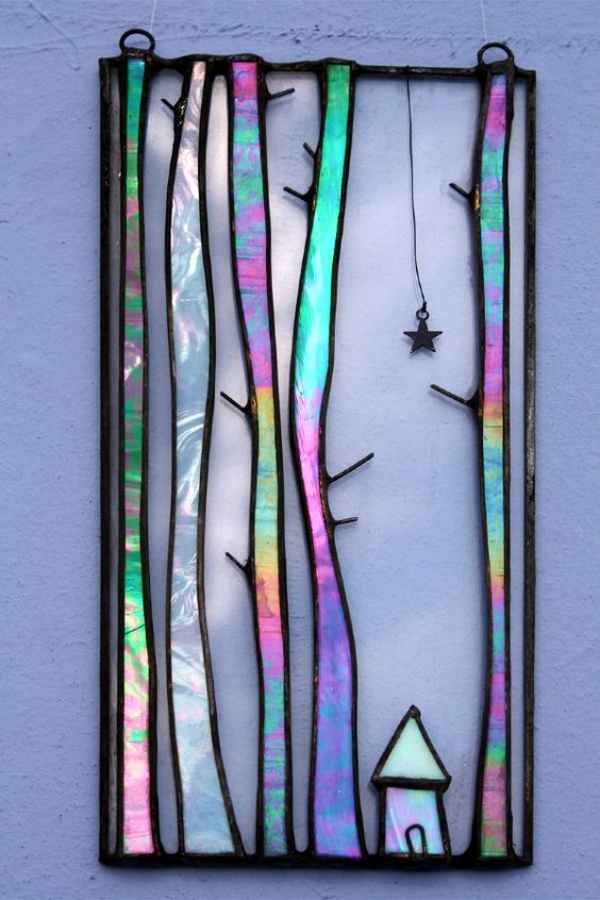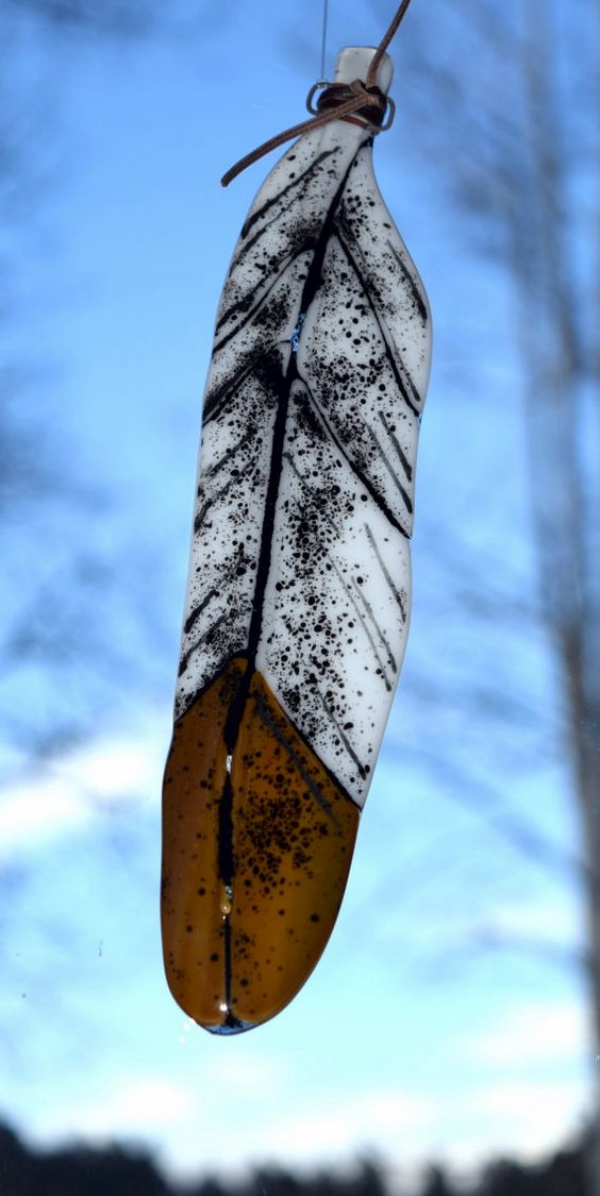 Simple lines and simple shapes: Sometimes the simplest of lines and shapes can be used to create complicated art. For instance, simple lines to show the stem and basic flower shapes when done on art can create a charming effect. Add some solid color touches at intermittent spaces to make it look as if you are adding rocks and leaves for more realistic detail.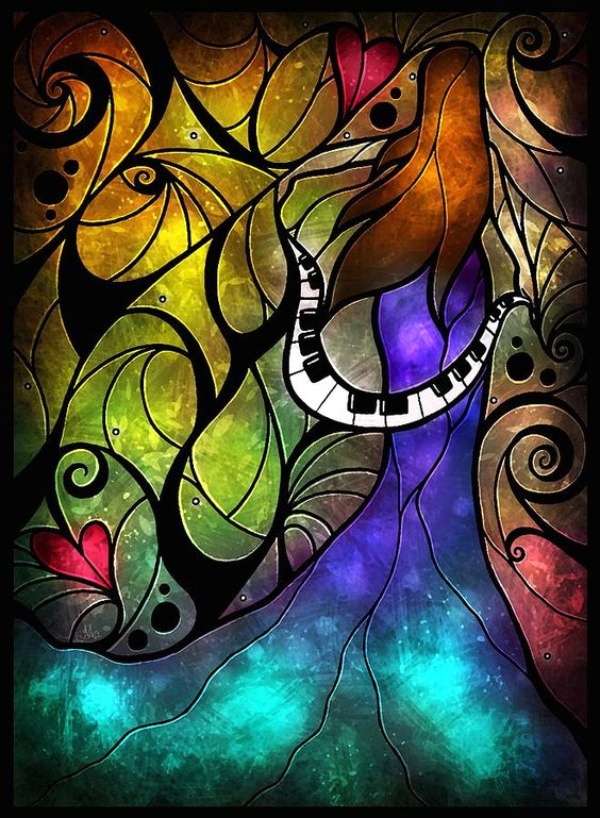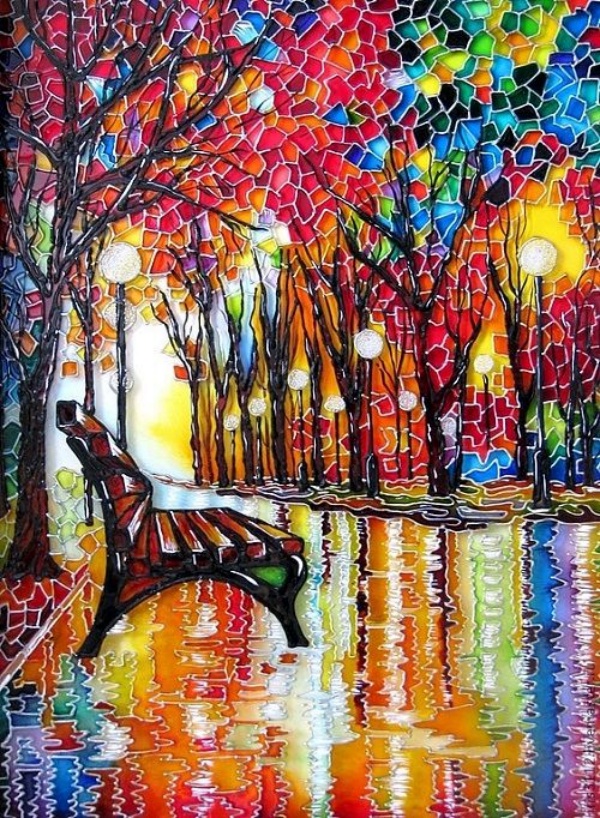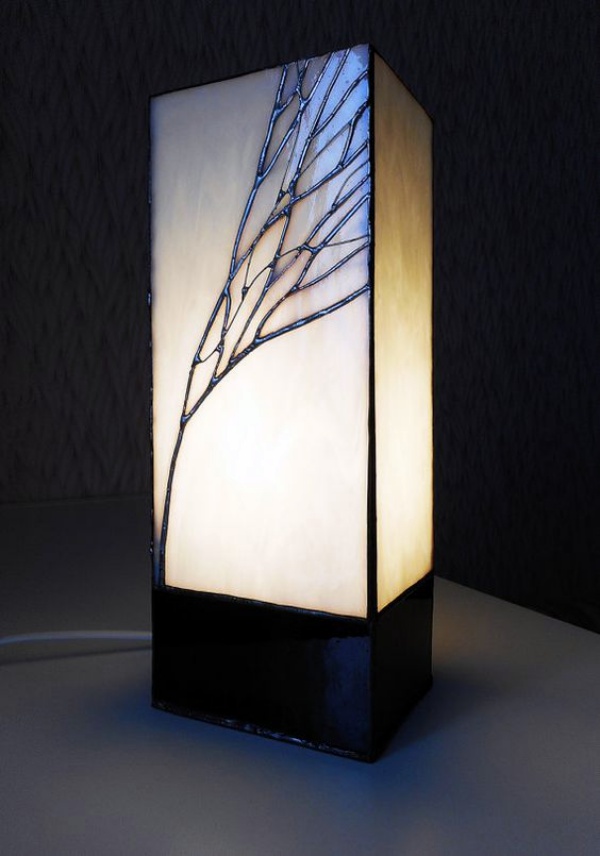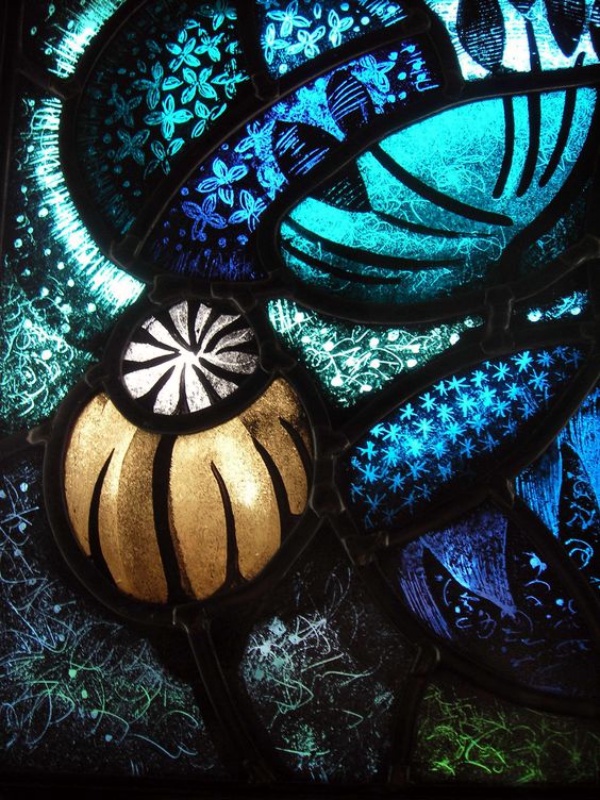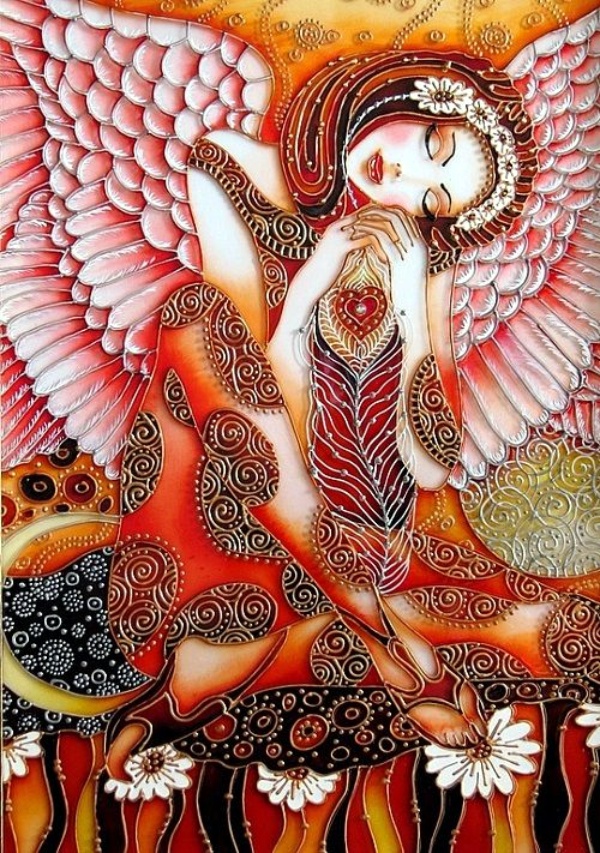 Use black and white: To create a snow-covered scenario, you can use simple black and white to show a snow covered area with trees and other things charmingly dotted around the landscape.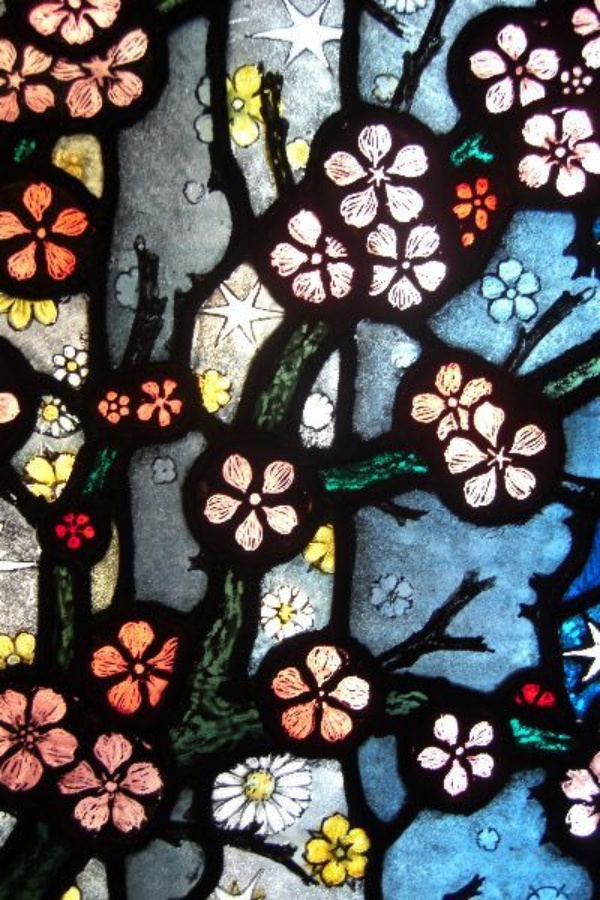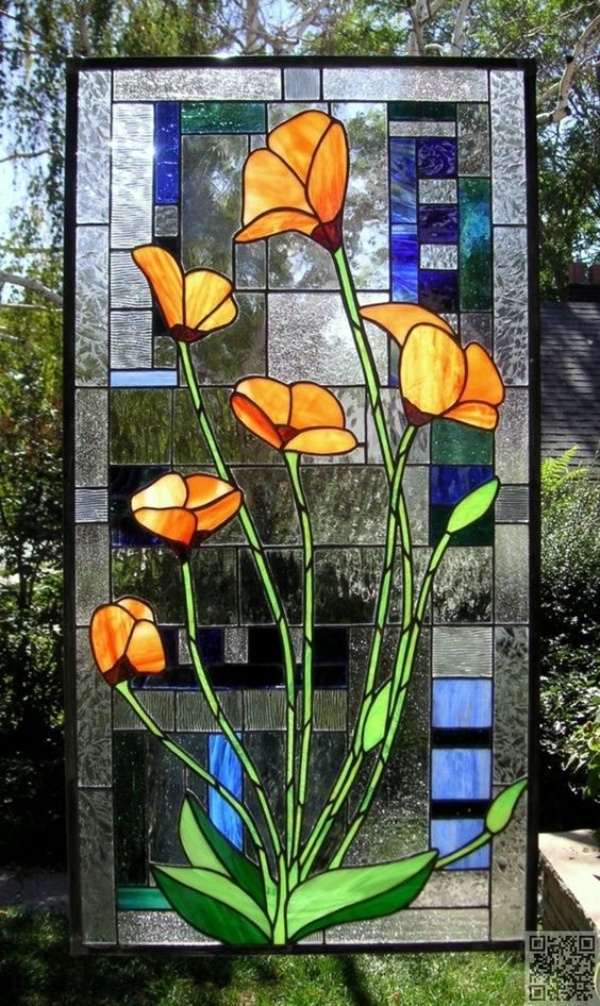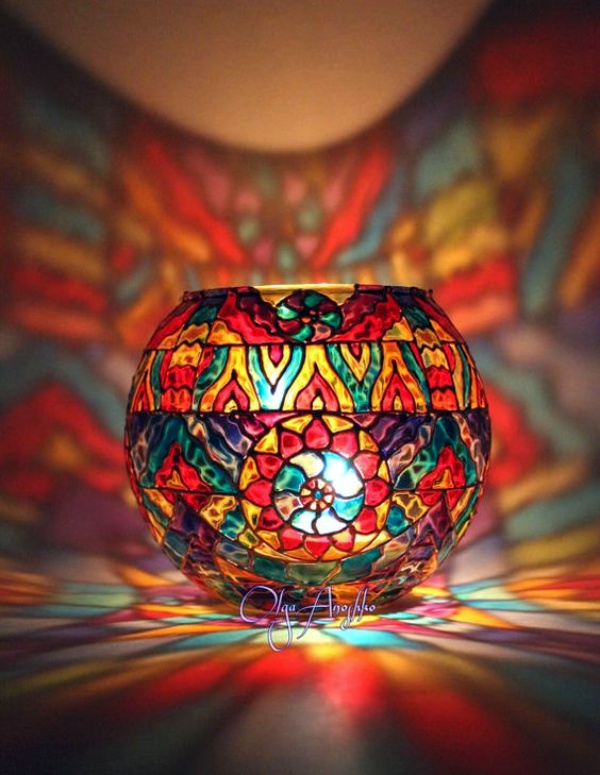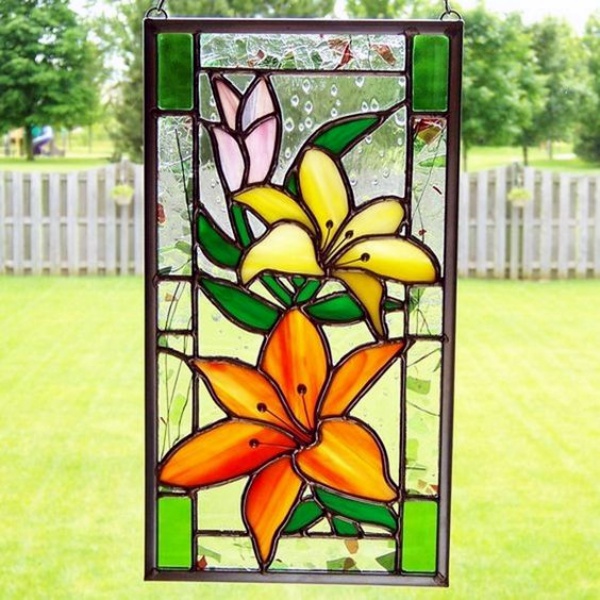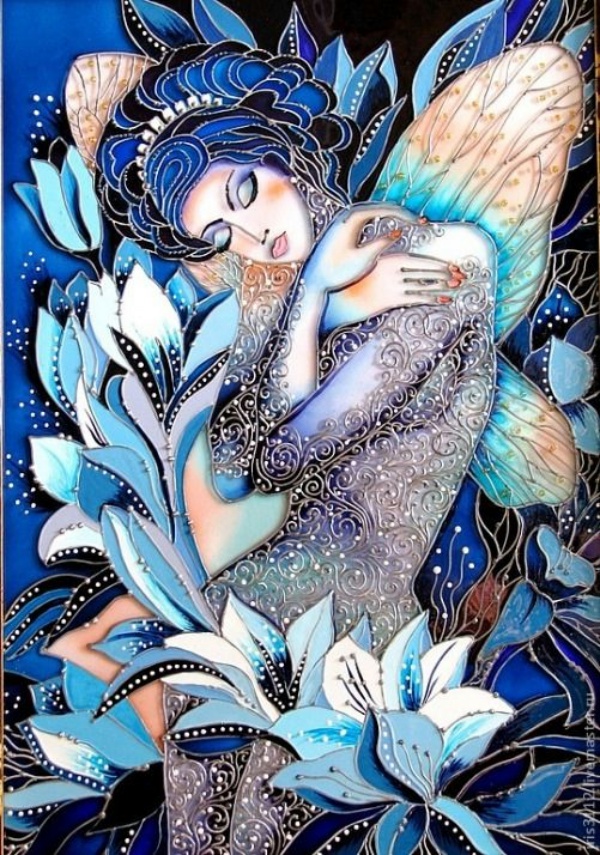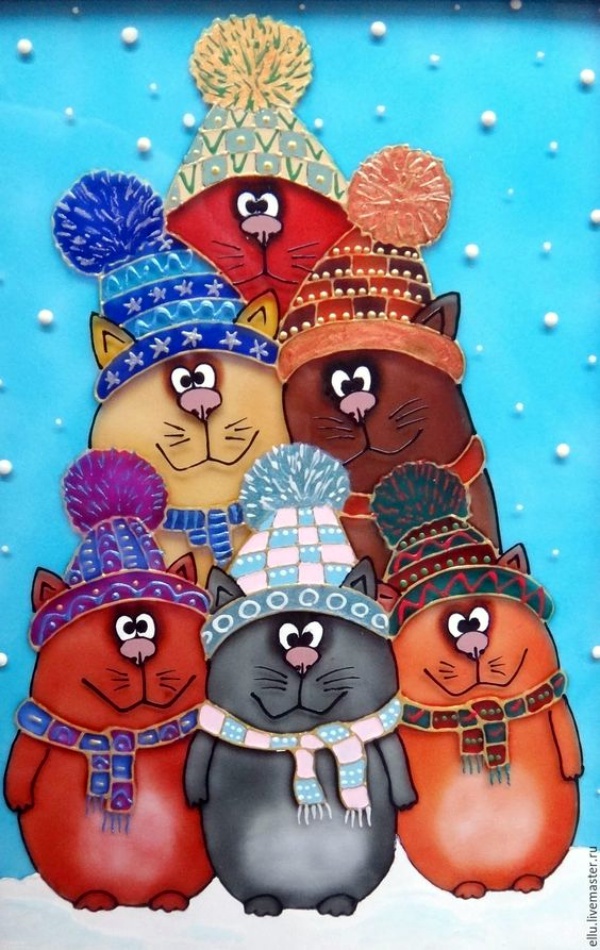 As you can see from the images here, there is indeed a wide range of glass painting ideas even if you are beginner.