Do you think all crowd drawings are made equal? Actually, you may not have given much thought to this but the fact is that not all crowds are drawn equal. This is because drawing a crowd can take some skills and techniques and we will be covering just that in this article. We are taking this up here because we feel that every aspect and detail of any work of art that you undertake needs to be done with care and with a lot of attention to detail. For instance, learning how to draw an eye along with amazing tutorials and examples can be a good skill to have when you are learning how to create art in the right manner. And art is not just not restricted to one type of art or learning one aspect of it. In fact, any tips you can get on all sorts of artwork can be very handy.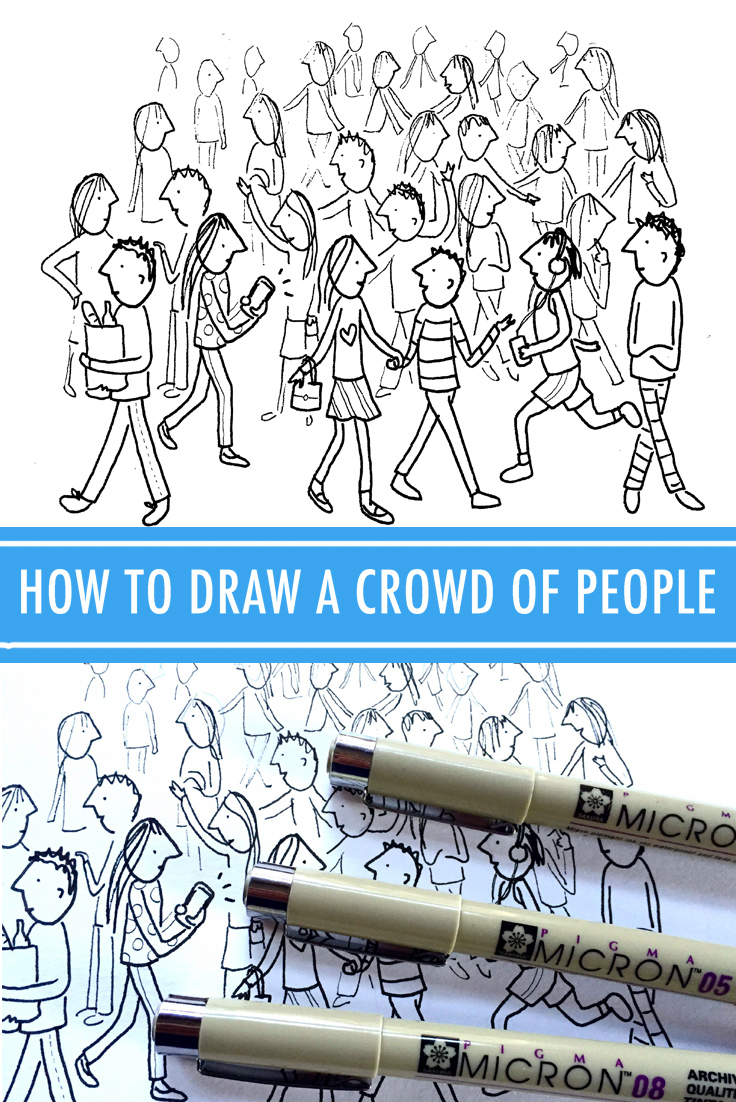 You can for instance, learn how to make collage with some simple tips can be a great skill to have. And if you are into sculpture, then you should try to learn how to sculpt faces in polymer clay. We can go on about how there are various aspects of art that you can learn about, but in this article we are going to take you through the steps required to draw a crowd.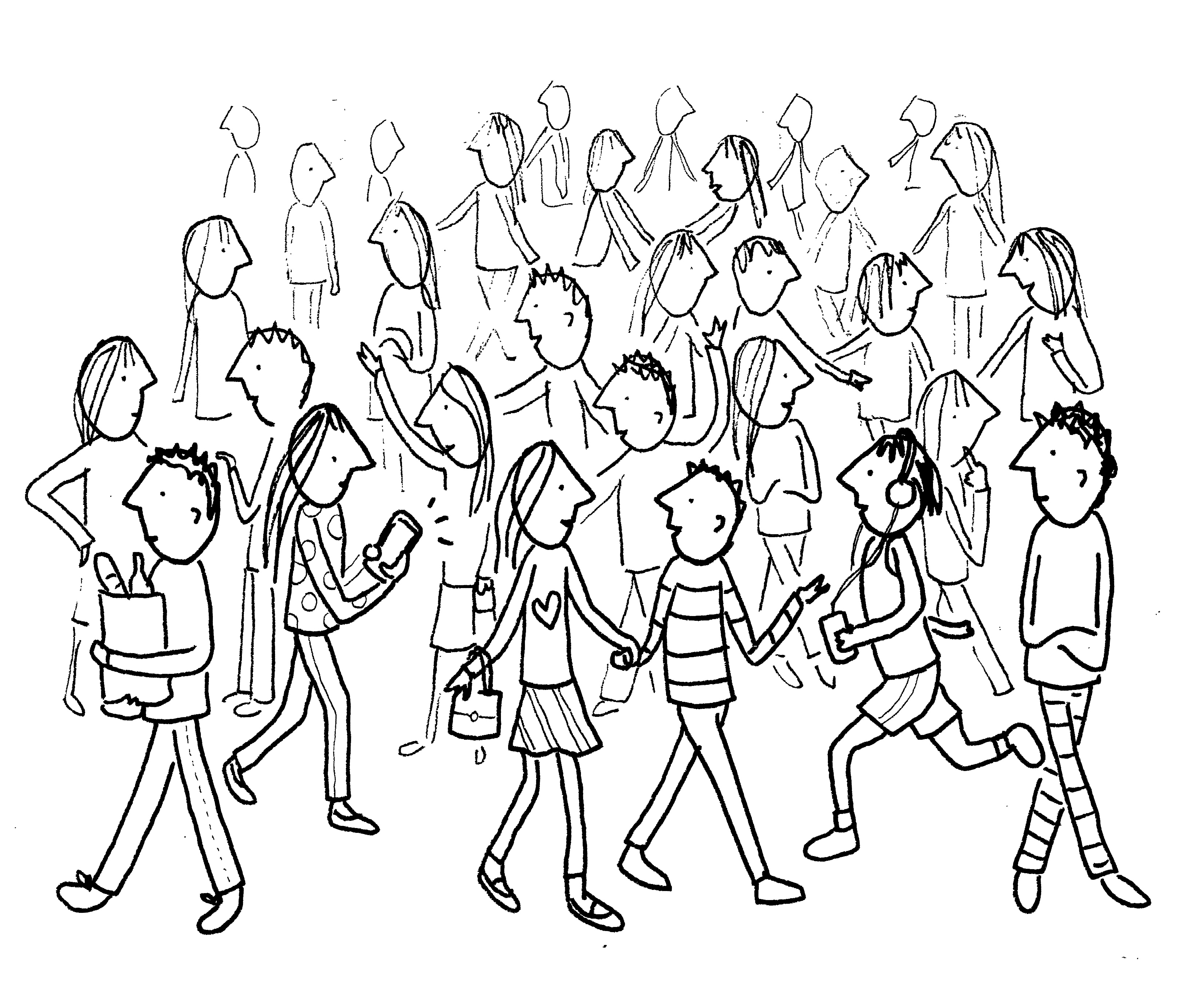 Here is how you go about drawing a crowd for your pictures, paintings or for any other illustrations: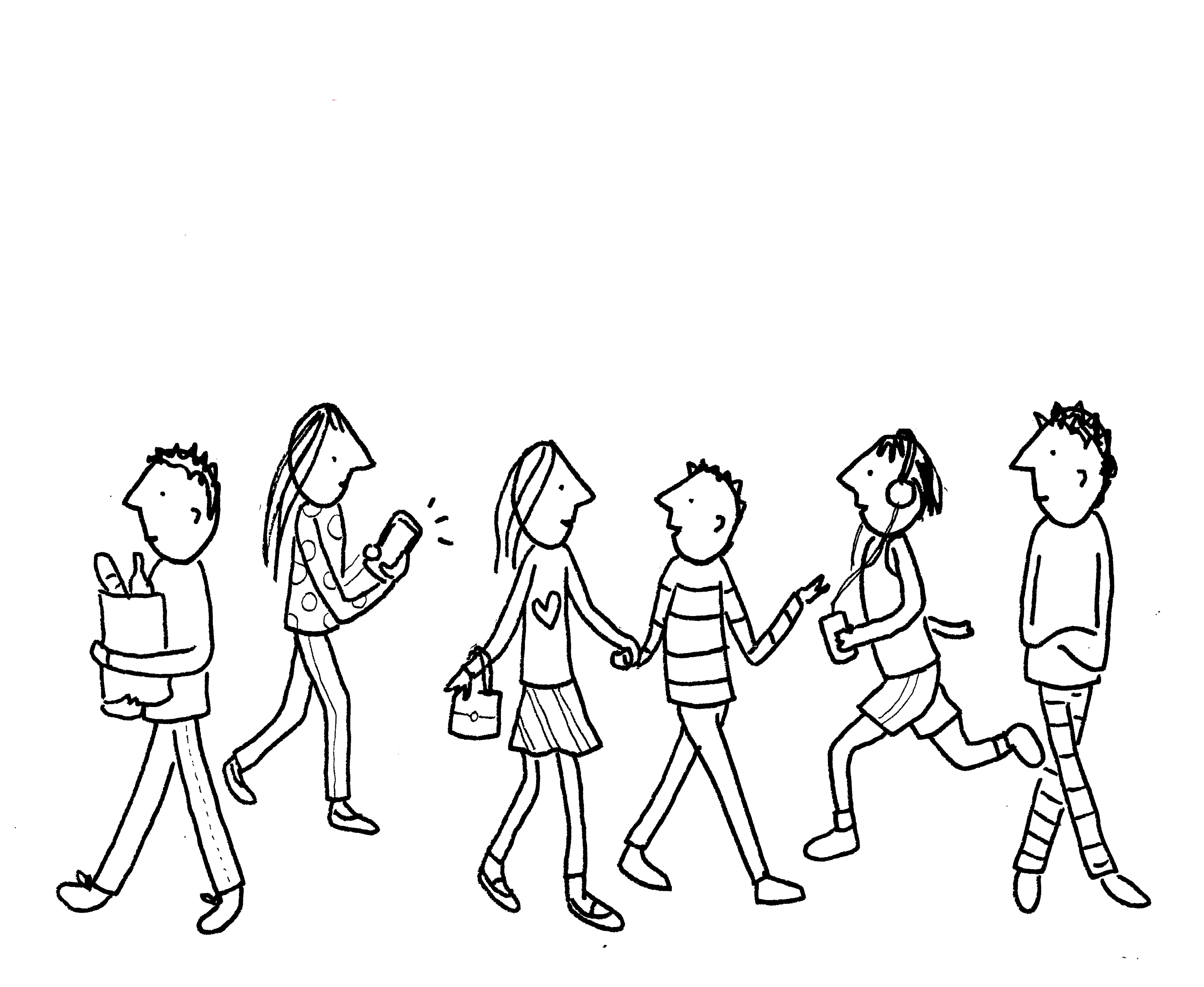 Step 1: Work at creating an area for the people to be drawn on. The way they are oriented and their body language will completely depend on the kind of scene you are trying to build up. For instance, a bustling street will have people going back and forth. There would have to be some folks looking up their smartphones, while others would be looking at the shops and others at each other. The first layer of people that you have to draw will have clear expressions and emotions being shown on their faces. As the onlooker's eye will be drawn to this layer of people, do ensure that you get their expressions right.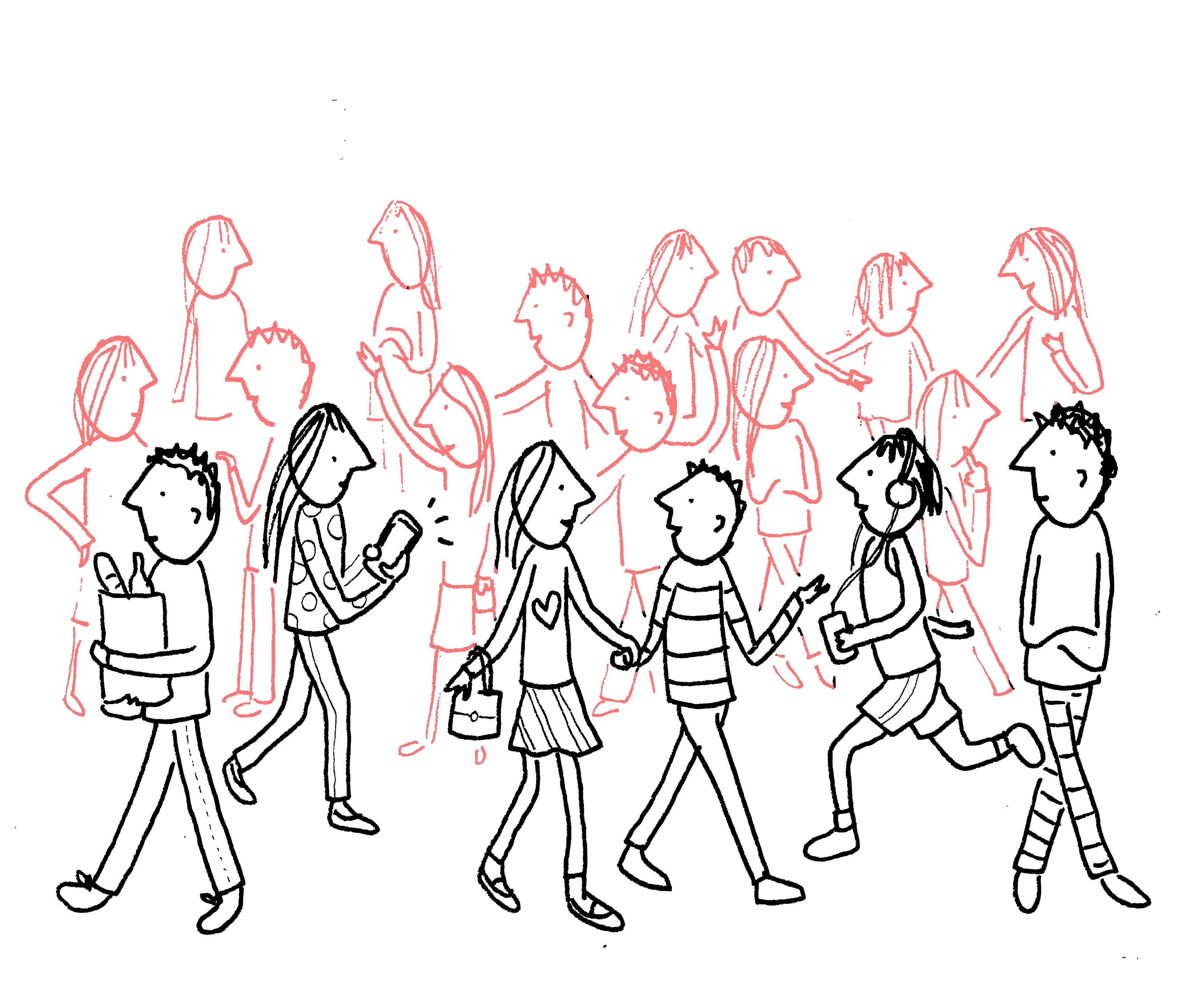 Step 2: Now you have to go about creating the middle layer of people. These will be a bit faded as compared to the foreground that you have created. The expressions on the faces of the people and the details as well have to be a bit on the subtler side. They have to be set in such a way that the eye moves to the people in the foreground. To get that effect, use a pen that has a slimmer tip. And also ensure that the size of the people in the second layer is a bit smaller.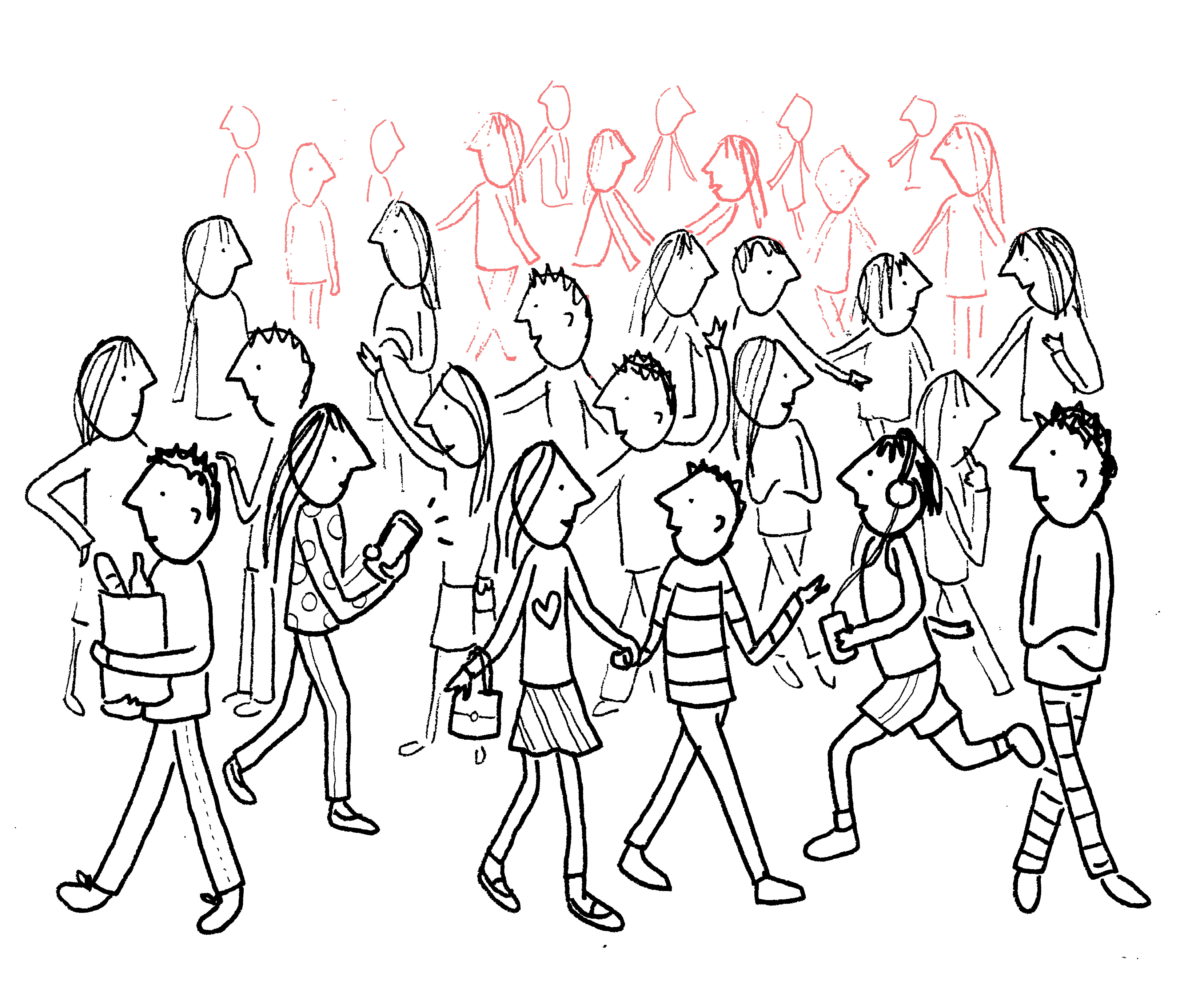 Step 3: This is the final step where you have to create a background of people who will provide a kind of frame for those in the first and middle layer. These have to be drawn with a pen that has a thinner tip than the one you used to draw the middle layer of people. The faces on the people in this layer have to be vague and have less discernible features.
The thing is that once you master the art of drawing crowds of people, you will realize there is a lot of tweaking you can do even once the drawing is complete. And if you feel that you do not want to use pens or pencils with gradual thickness and darkness to create a three dimensional effect, then you can try less complex and slightly vague strokes to differentiate the people in the background with the ones in the foreground.