There are some forms of art that are better at offering our minds a bit more focus and relief from negative thoughts than others, Zentangle is considered one of them. The reasons that this is so can be inferred from the two parts that make up the term – Zen and tangle. At first glance, the two words that make up this term may seem contradictory but you soon start seeing the connection. Zen is supposed to be indication of a higher state of mind where the worldly matters less and matter of the spirit matter more. Tangles are what we have to escape to reach the Zen state of mind. The best way to untangle any tangle is by going deeper into and unravelling it. the official definition of Zentangle has been given as a method of creating beautiful images in an easy and fun way to come up with structured patterns. It helps the artist improve focus and come up with more creativity and increases an inner wellness. If you don't really believe in such stuff you can find out how art and creativity can lift your spirits to understand what we mean.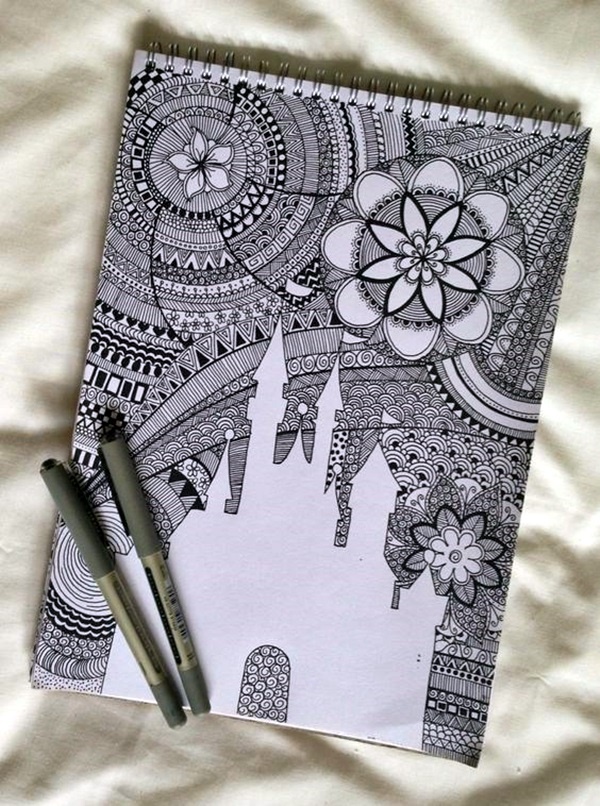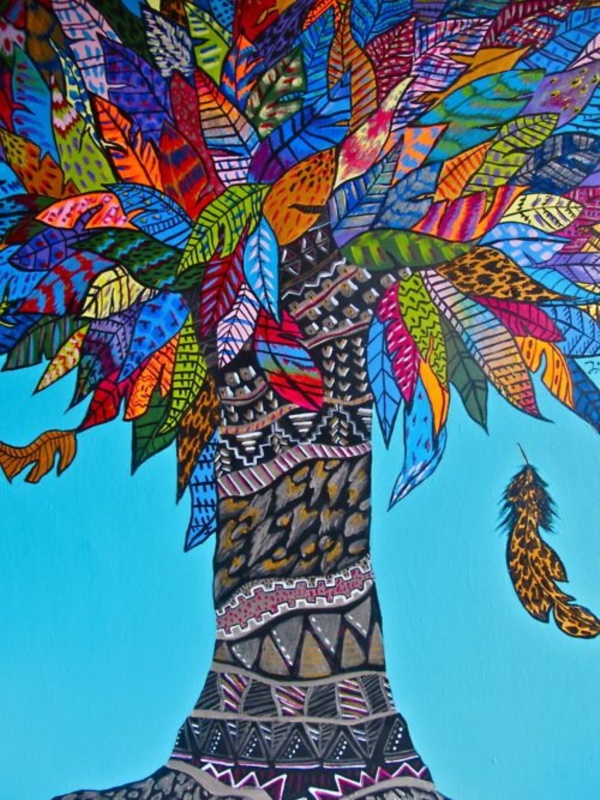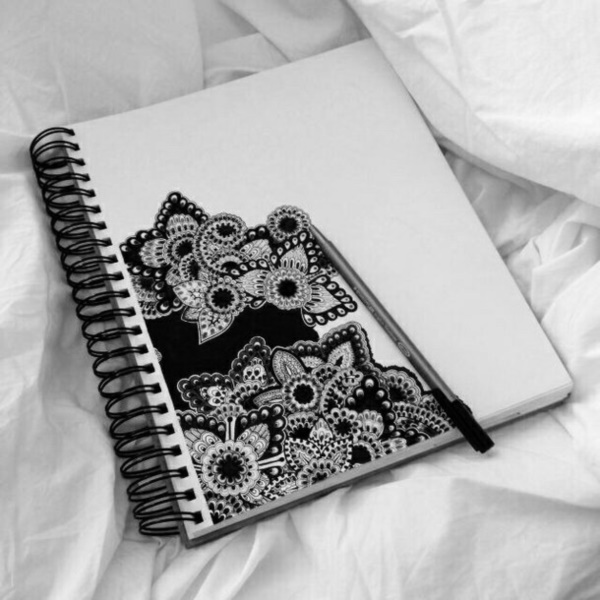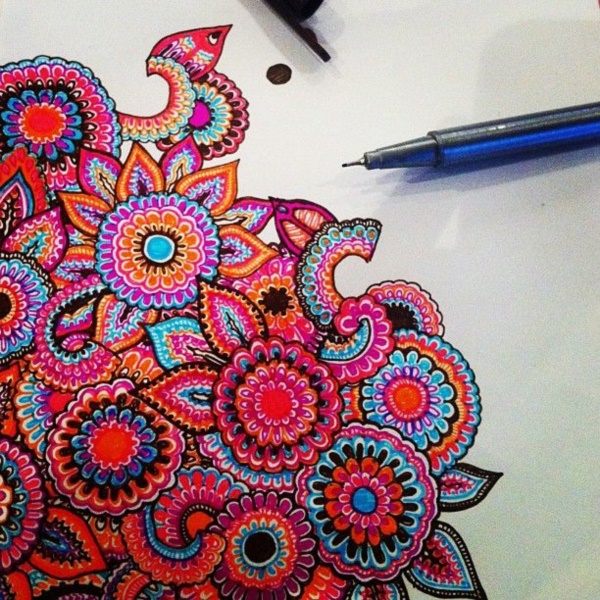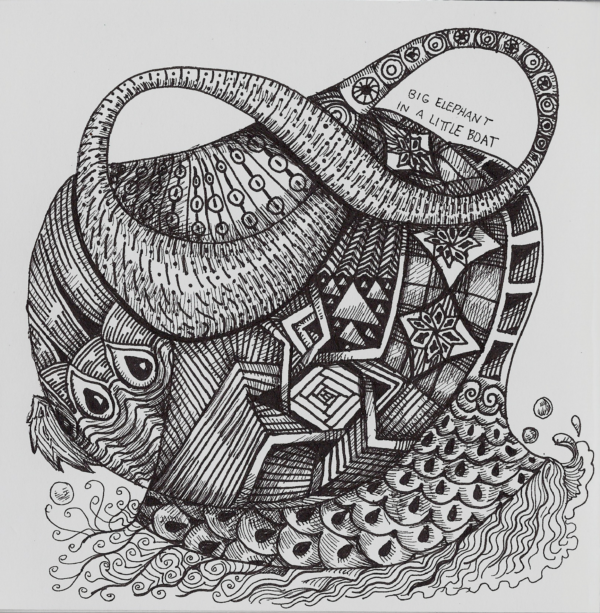 MORE ZENTANGLE PATTERNS TO PRACTICE WITH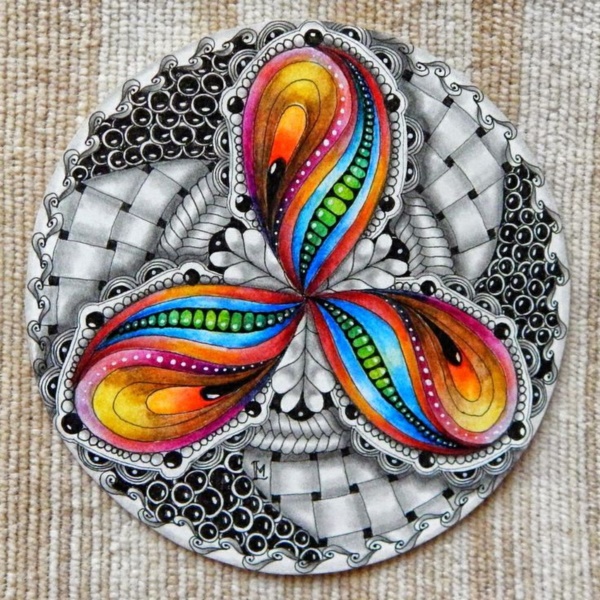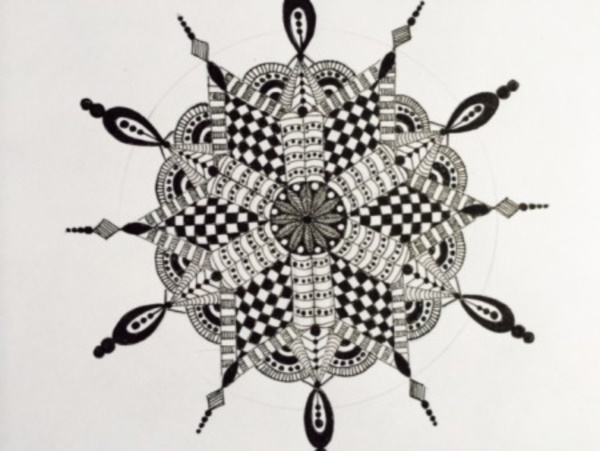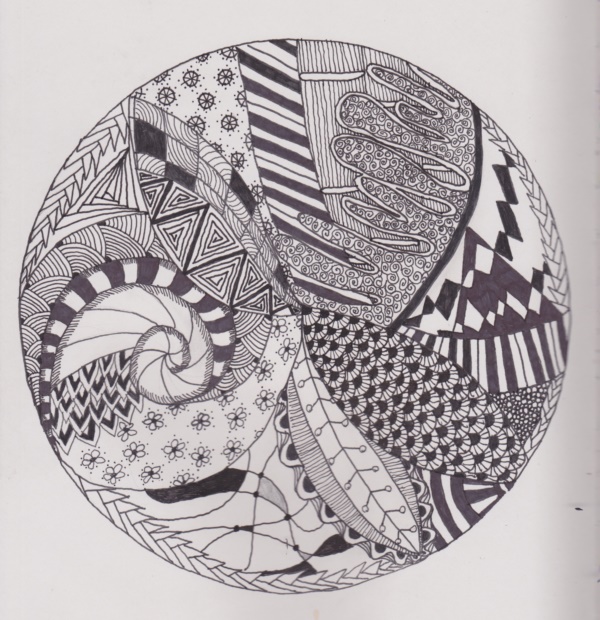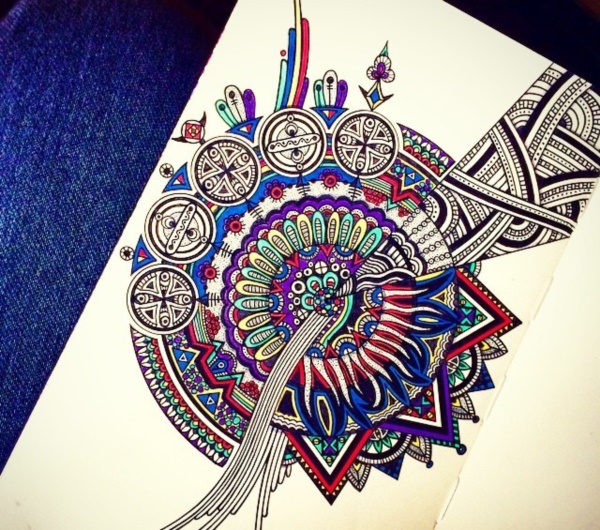 Another art form that is related to something similar is the mandalas and you can check out DIY mandala stone patterns to copy if you want to start doing this. But before we digress, let us look at absolutely beautiful Zentangle patterns for many uses so that we can look at more Zentangle patterns to practice.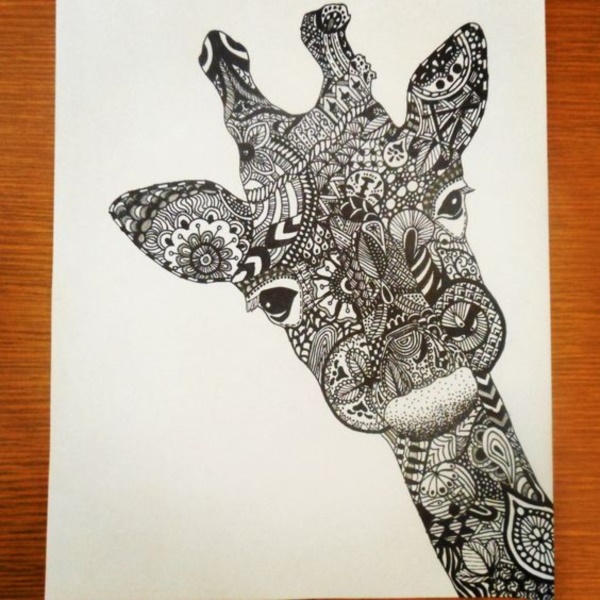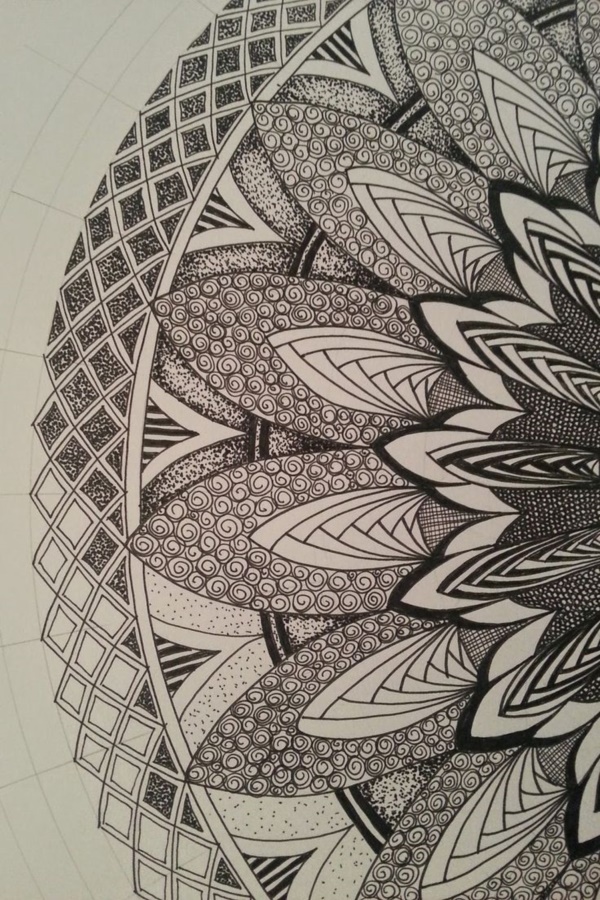 Because the art of Zentangling is intuitive and not really planned out when you do it, we will not blame you if you confuse this with the art of doodling. But doodling is often the result of your hand moving with a pencil or pen in hand while your mind is involved in some other activity like attending a meeting or talking on the phone. But Zentangle does not work like that and unlike doodling, you need to be deliberate about the Zentangle process.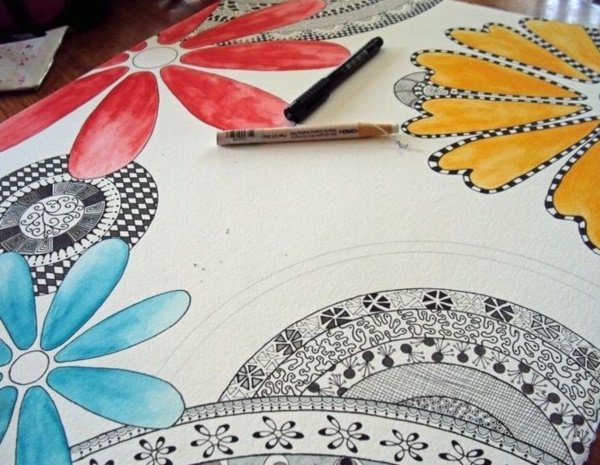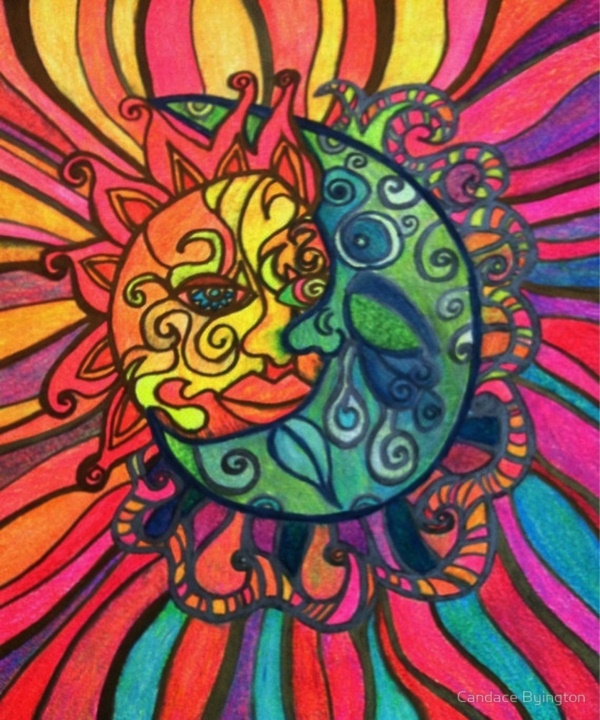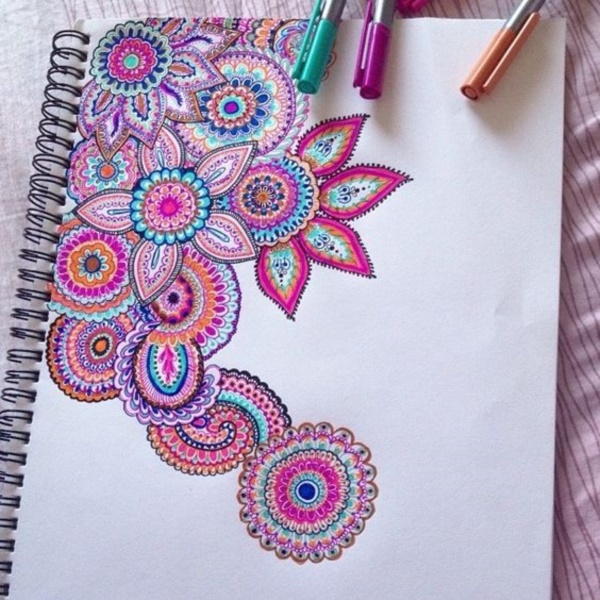 The usual process of Zentangle is by creating a light border on a piece of paper and the pattern you want to create will have to be within the boundaries of the border that you have drawn. The next step is to draw a string within the border, which can be a curved line or in the form of a squiggle that is meant to provide guidance for the rest of the Zentangle pattern. The concept of a Zentangle is to make it a pleasant experience akin to a celebration.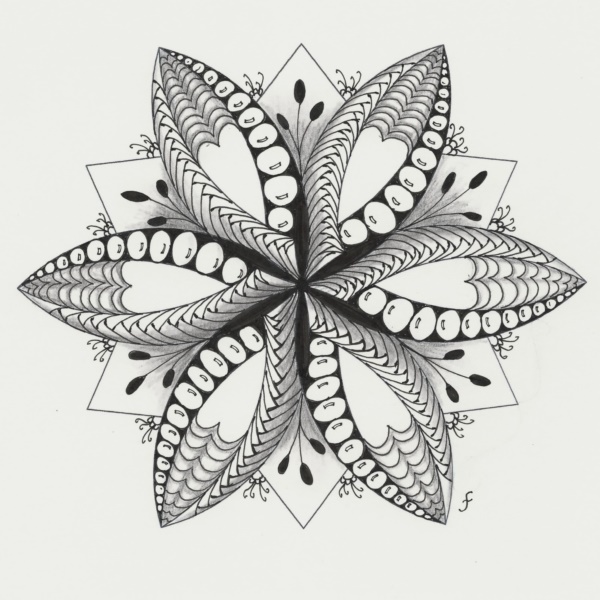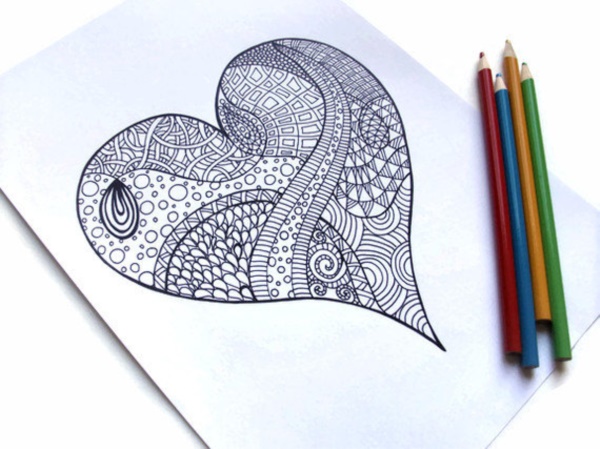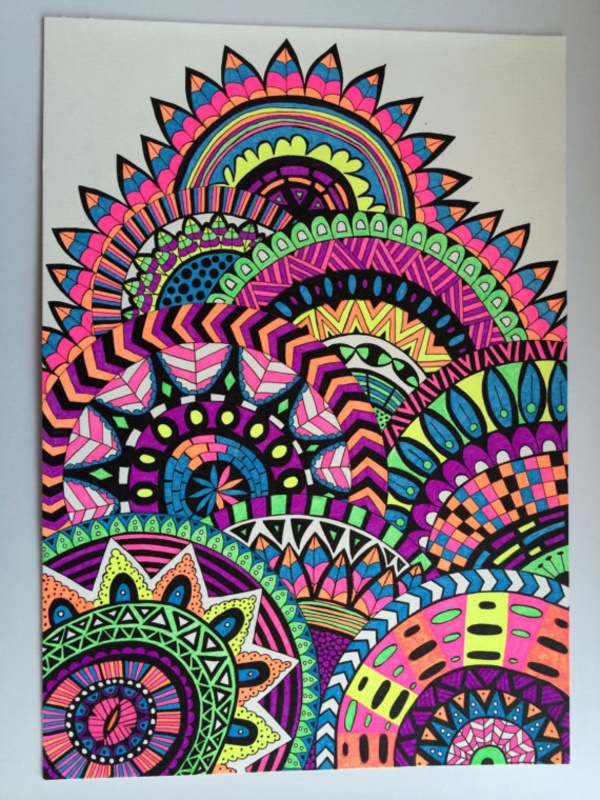 Once you are done with the string, then it is time to tangle. The tangle should be composed of lines, dots, circles or a squiggle. Though you can add pencil shades to the tangles, it is not mandatory. One of the things that you should remember that Zentangle is drawn using a pen and there is a specific reason for this. The reason being you are not supposed to erase any mistakes you make and these are supposed to become part of the design. You will have to build a tangle a single stroke upon another and it is done is a slow, deliberate and concentrated manner. The whole process of creating a Zentangle is supposed to be ceremonial. Another thing to keep in mind is that once you start drawing a Zentangle, you are not supposed to stop until you are finished. Once you are done with the tangling and drawing, you can add colors to your Zentangle if you wish.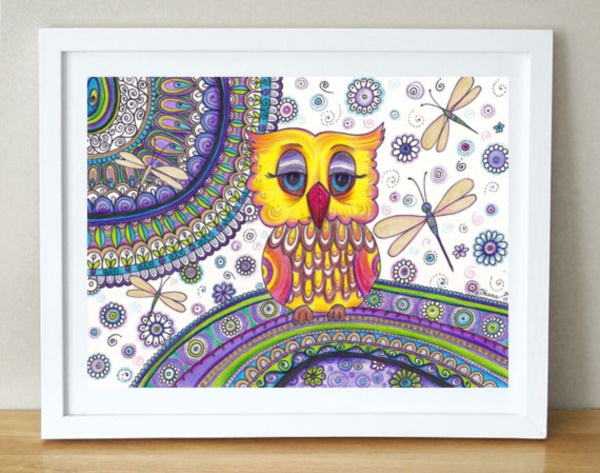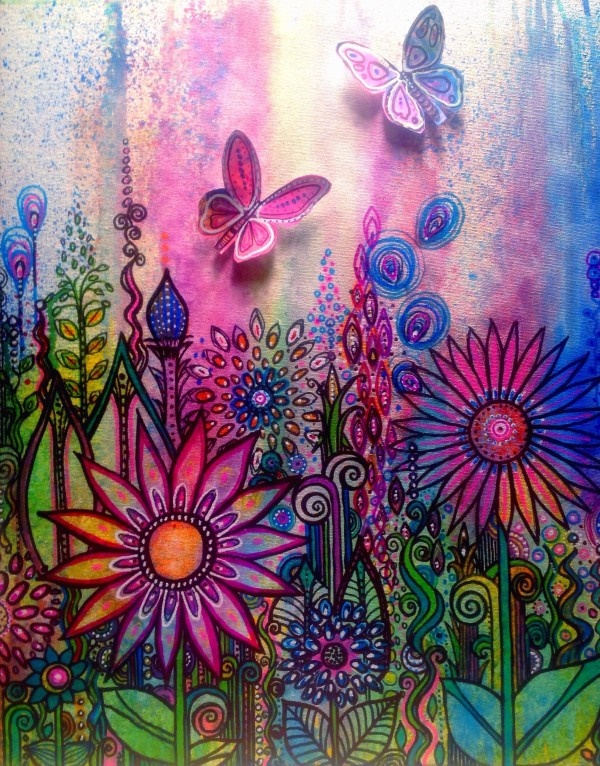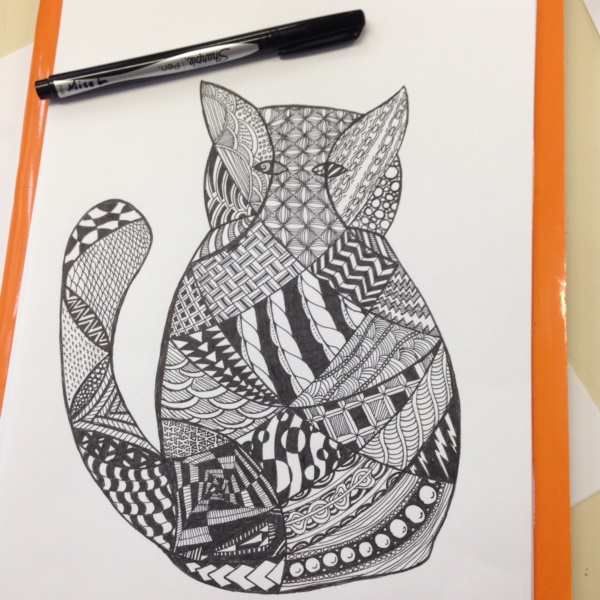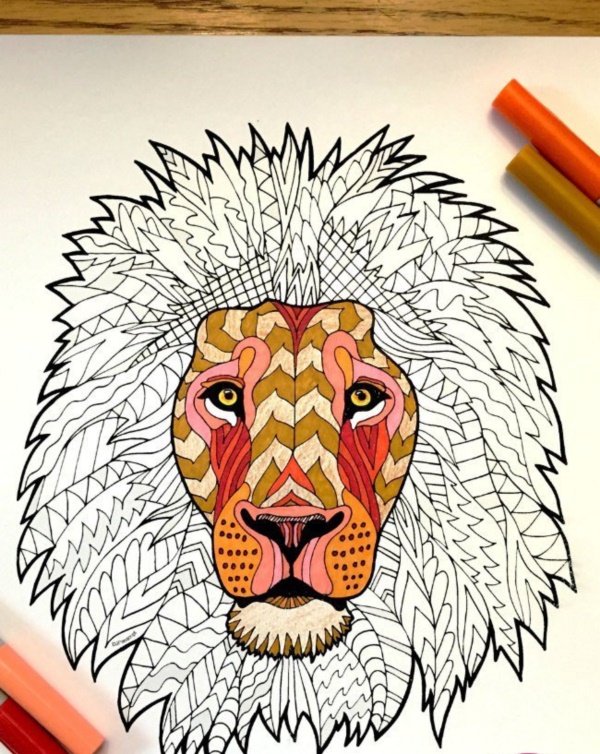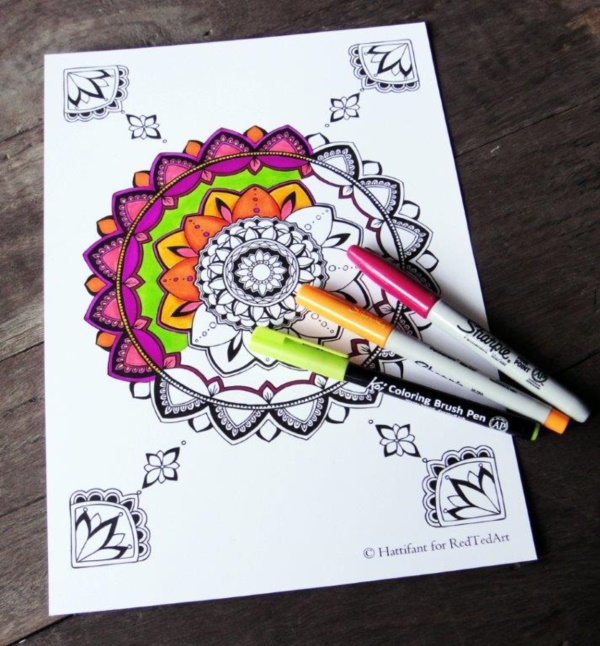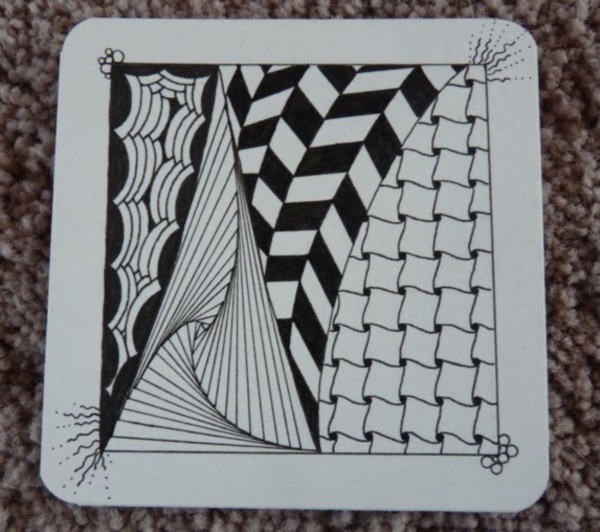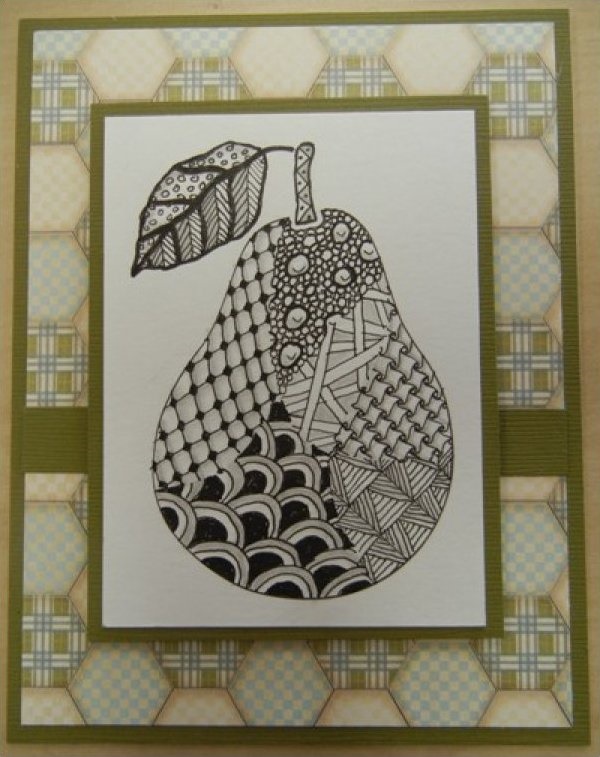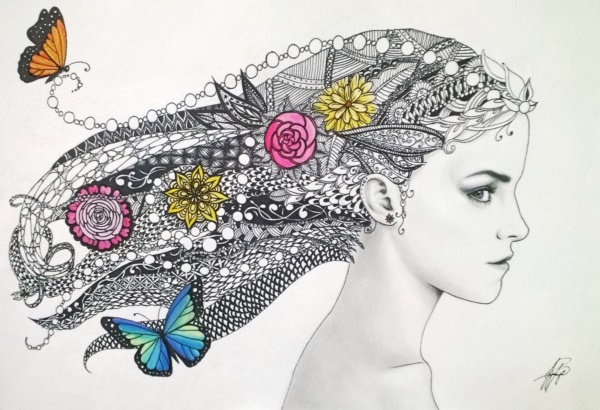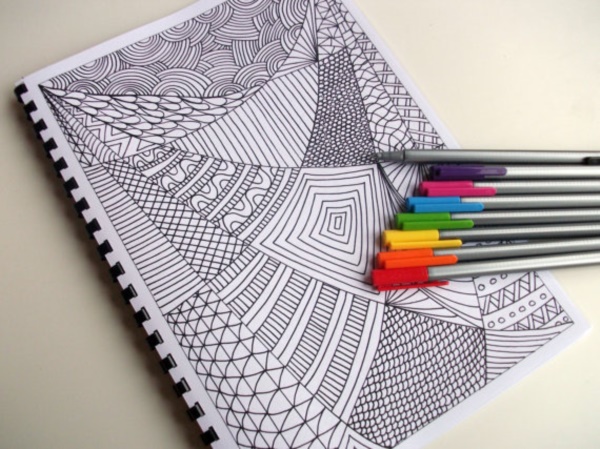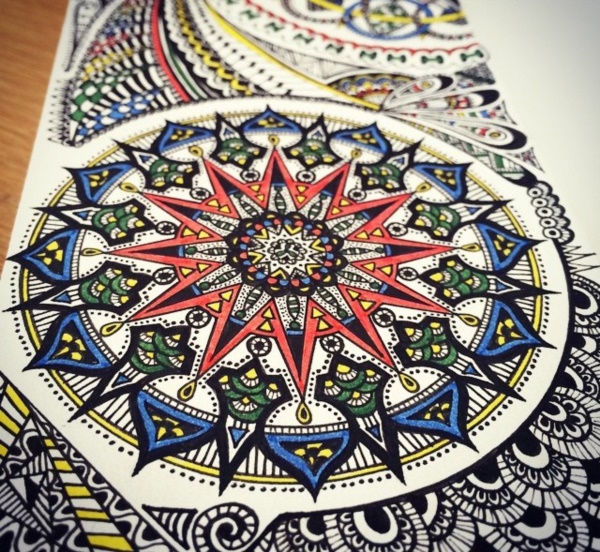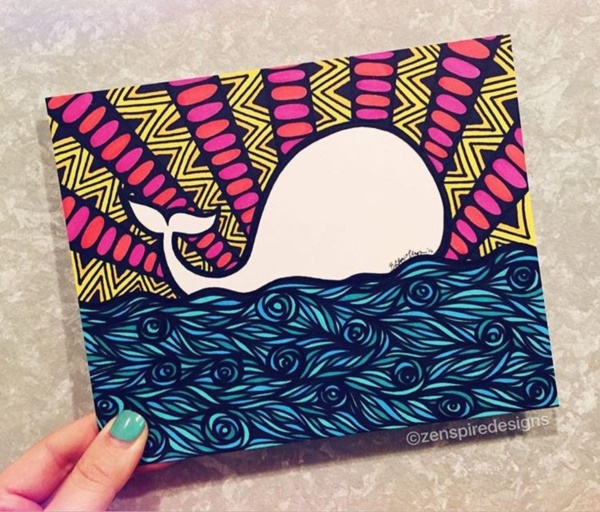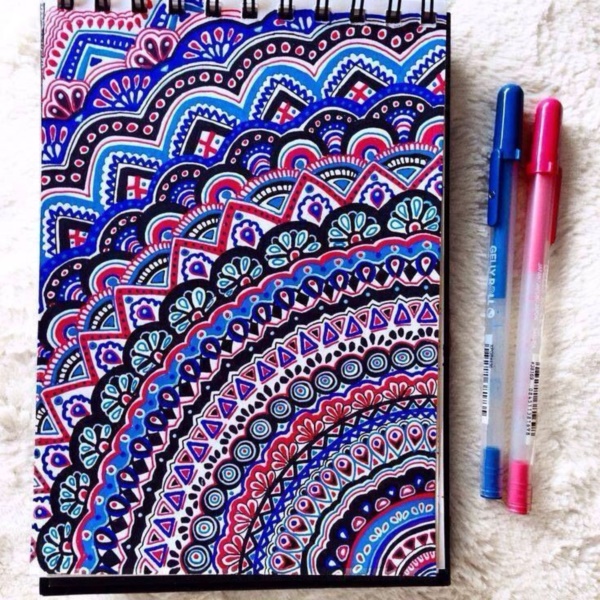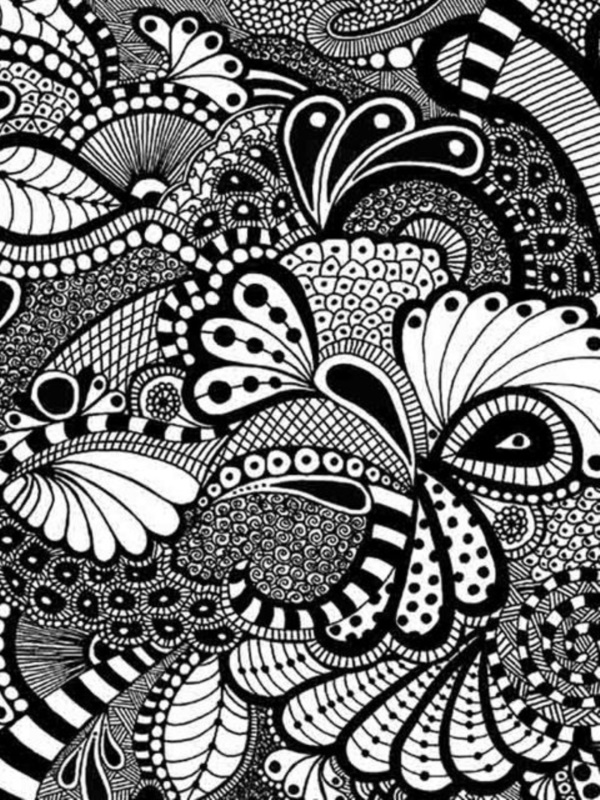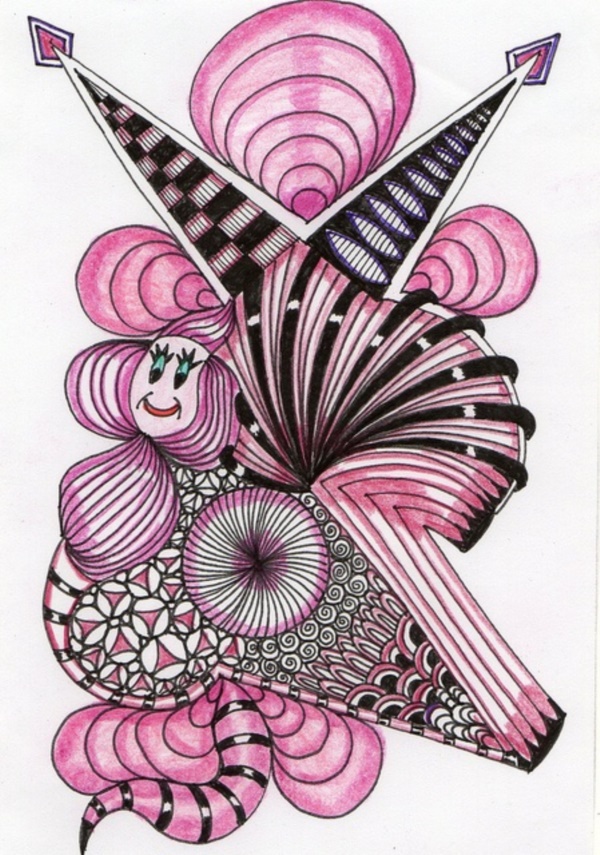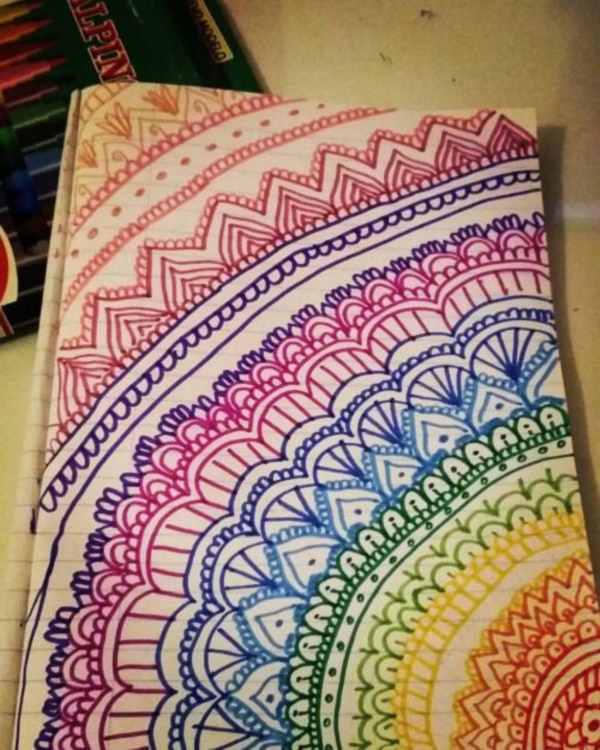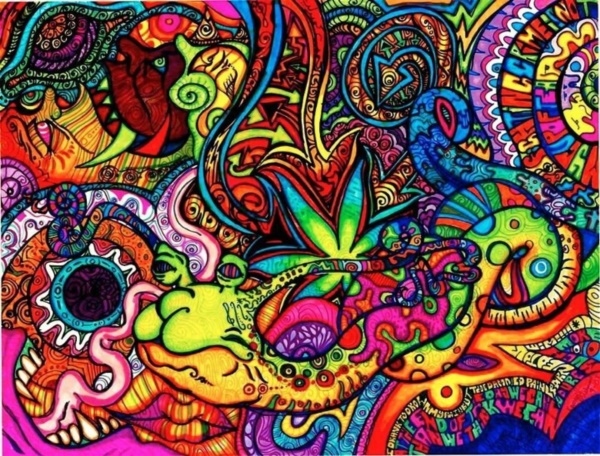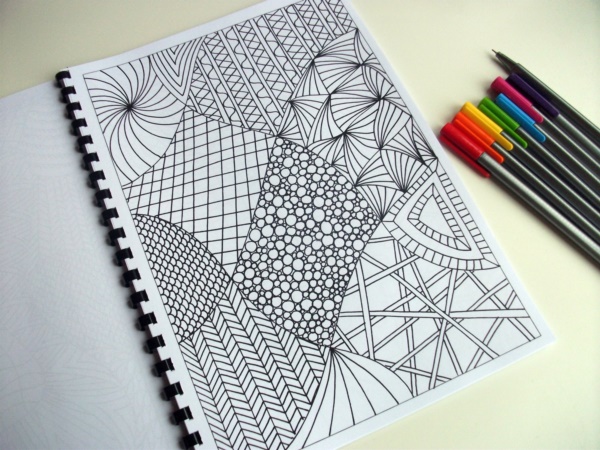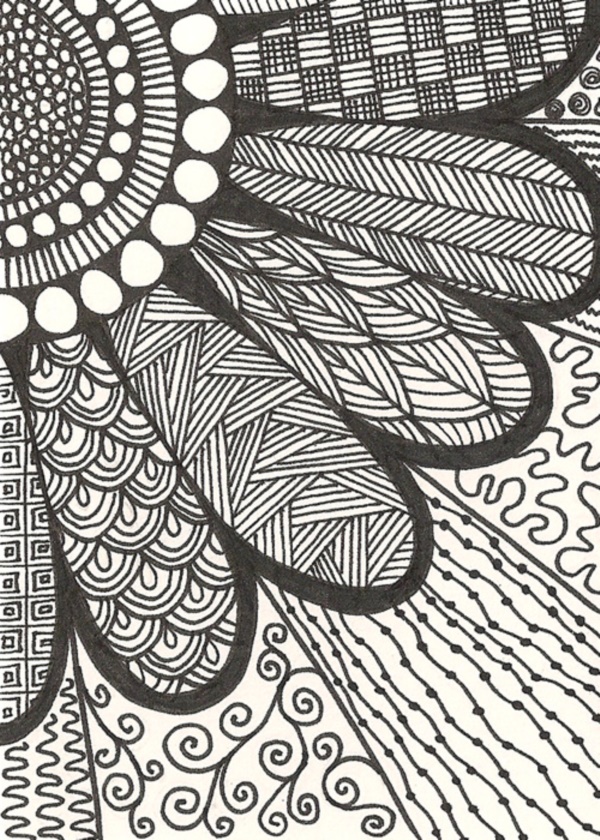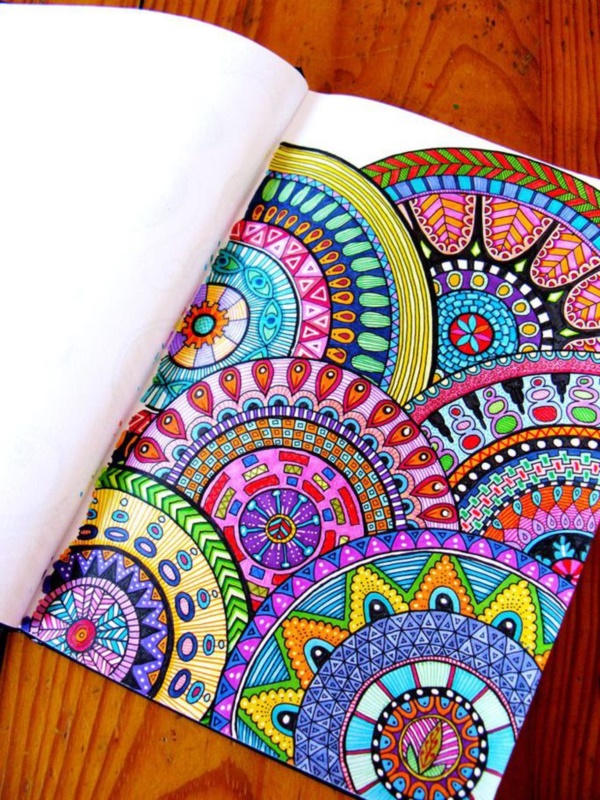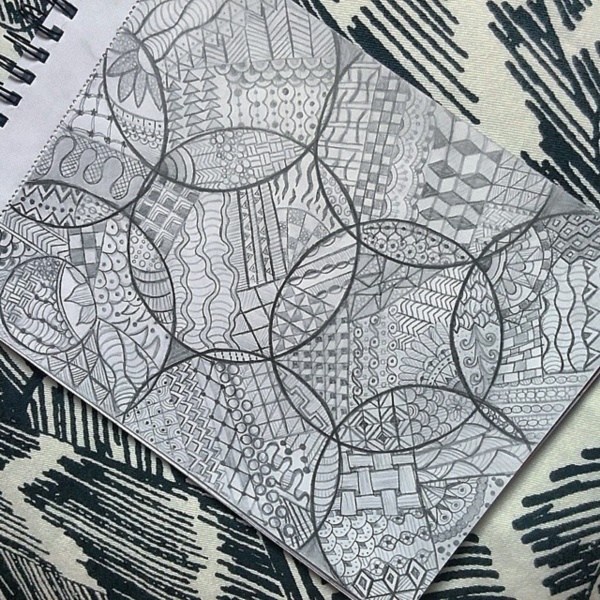 The process of Zentangle requires the right place and the right frame of mind when you are doing it. Unlike doodling, the Zentangle process is one that requires a lot of focus and has often been compared to meditation. The artist is supposed to feel uplifted and enlightened when doing this.