An indoor pool is the dream element of a home that most of us who love water and related activities have. If you are among the lucky few who has the chance to have an indoor pool then you should ensure that it is not only a nice place to swim but also a pretty place that will make you feel great every time you step in. For that you need to get some good ideas on well you want to do up the area. Some ideas can be grabbed from beautiful castles around the world. They really had some ideas that are quite worth grabbing.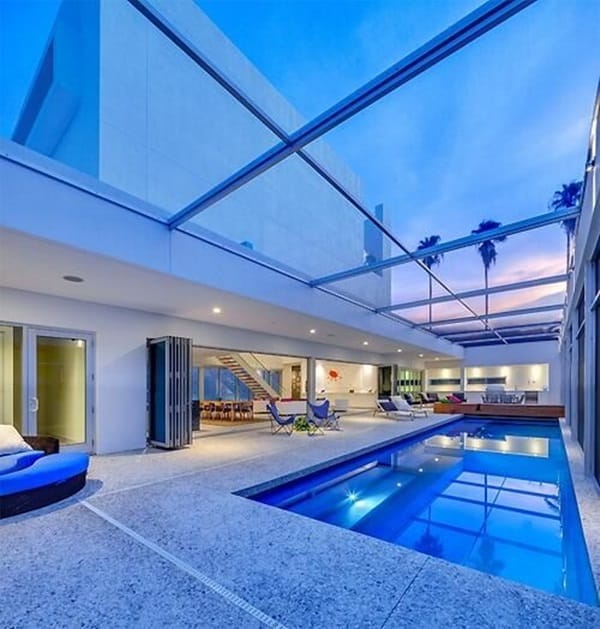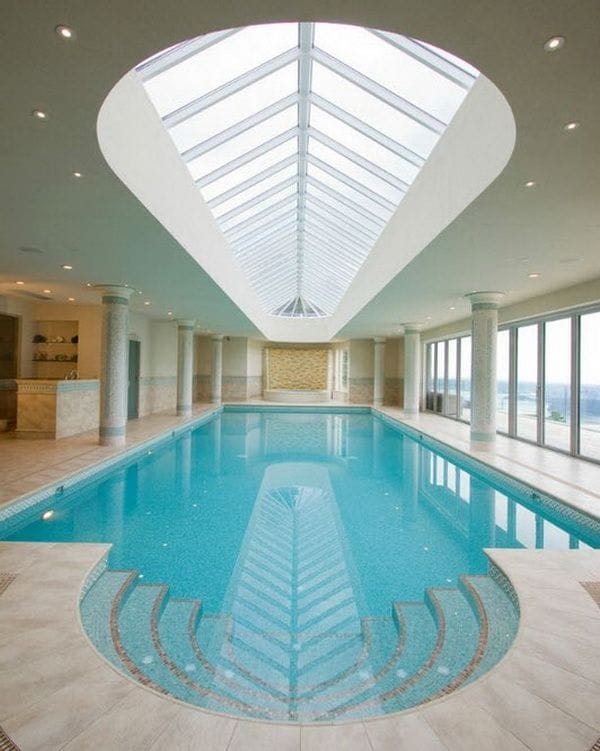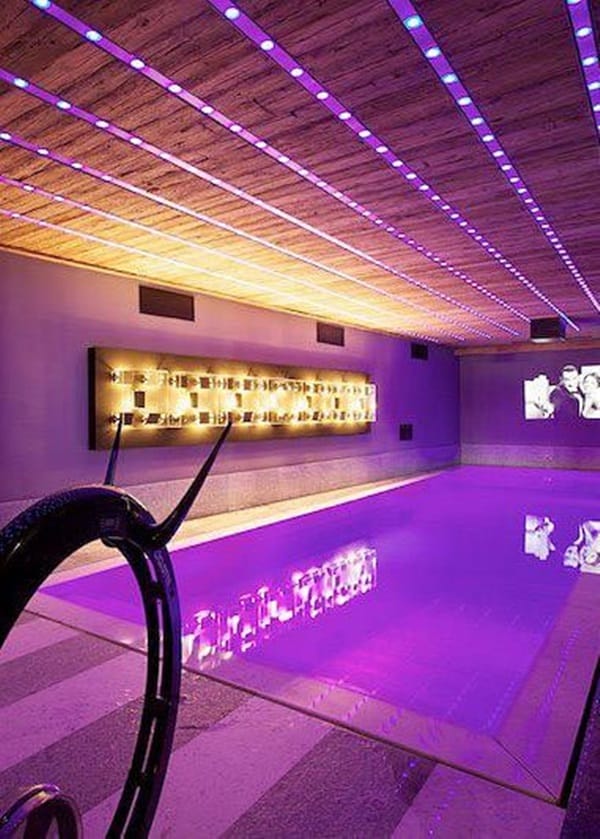 If even these medieval castles were not enough to provide you enough inspiration, then seek inspiration from these so cool decoration ideas. Alternatively, if you are a person who likes to use nature as an inspiration then you should gaze upon these breathtaking vistas of nature.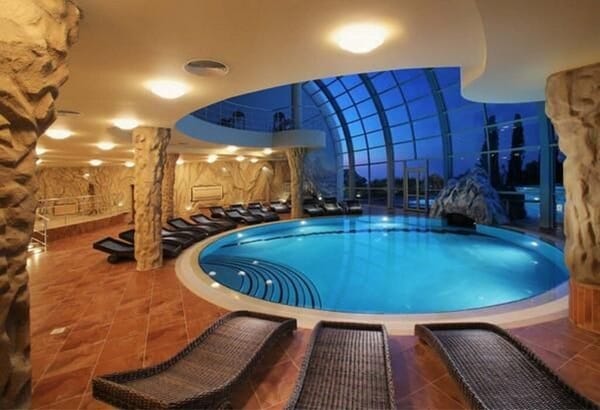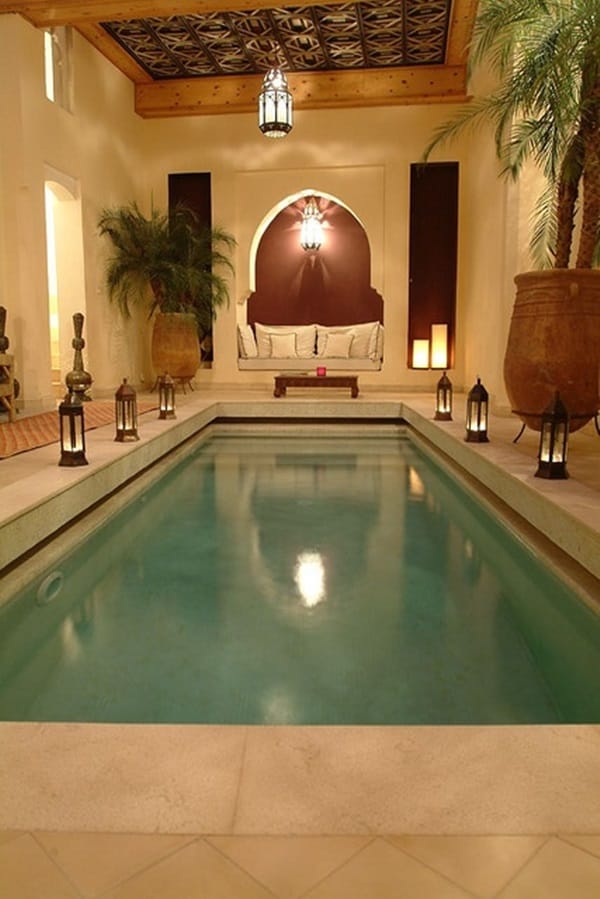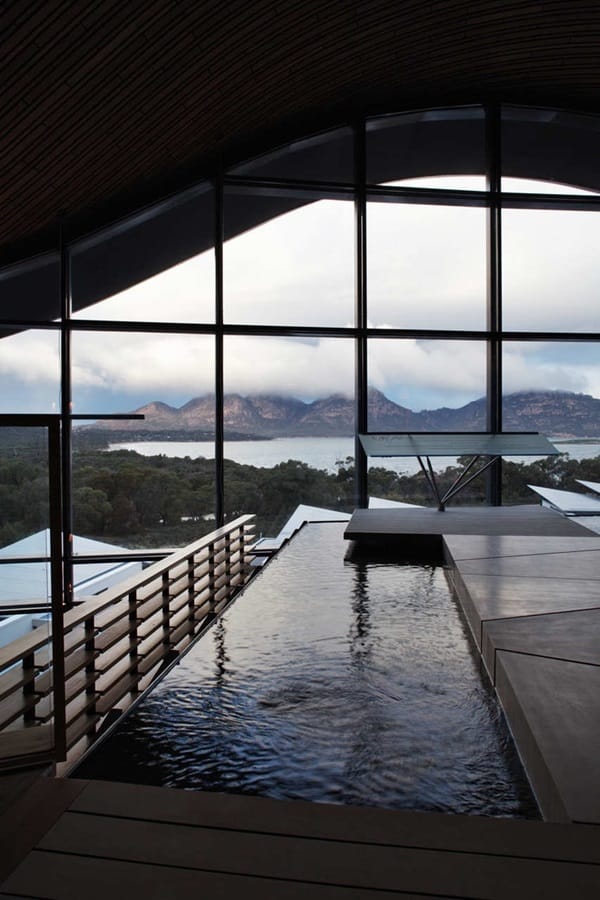 Here Are Some Ridiculously Cool Indoor Pool Ideas That You Can Borrow And Work On:
Build a small bridge: The indoor pool can be made to look even better with the addition of a small wooden bridge to give it a quaint and romantic look. This simple addition will also provide you with a place to sit and enjoy some beverages after swimming.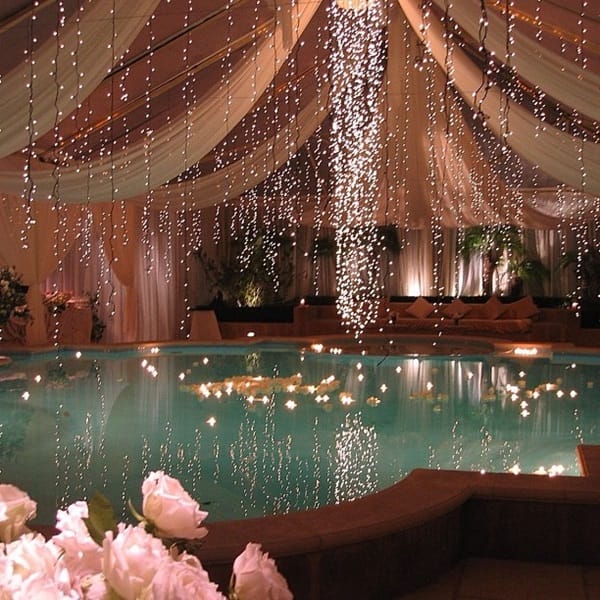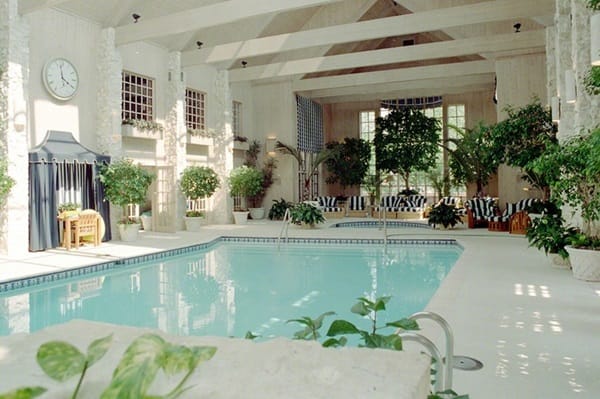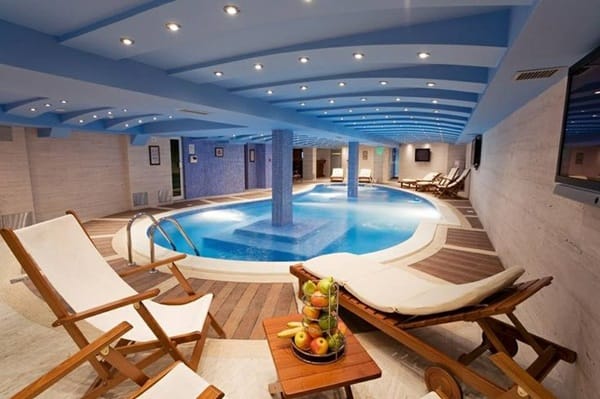 Install a huge television: Imagine the pleasure of watching your favorite programs on a big screen television in the pool area. This way you can have the pleasure of swimming while watching a program of your choice or even screen a movie or listen to some music.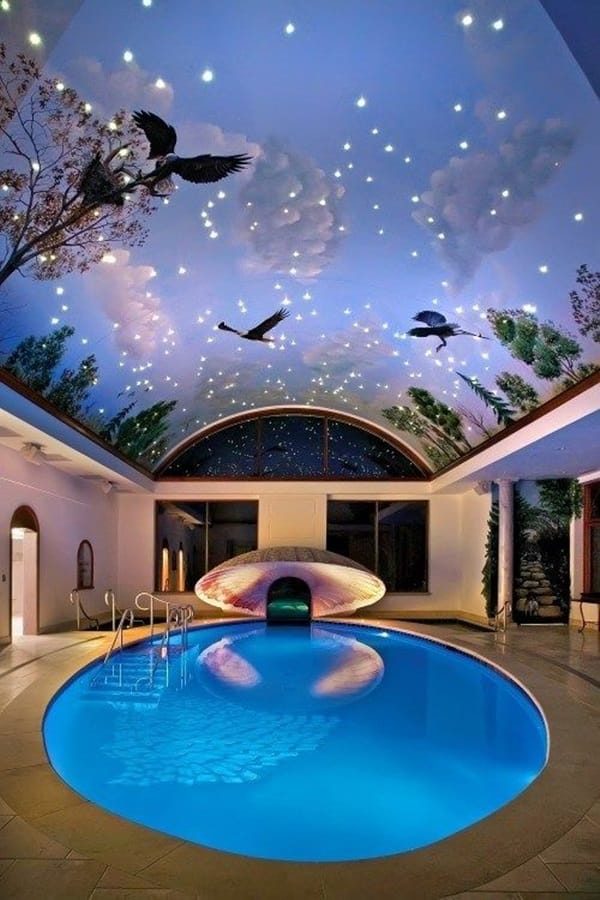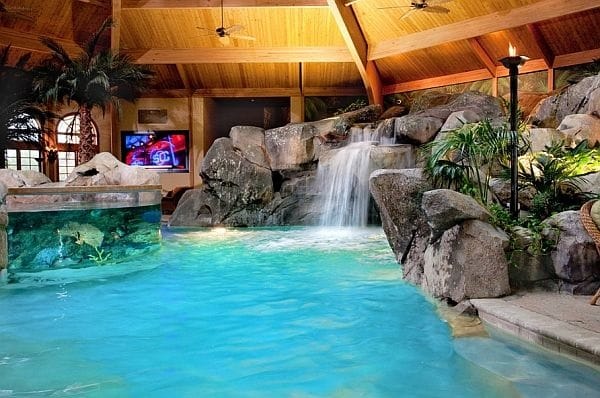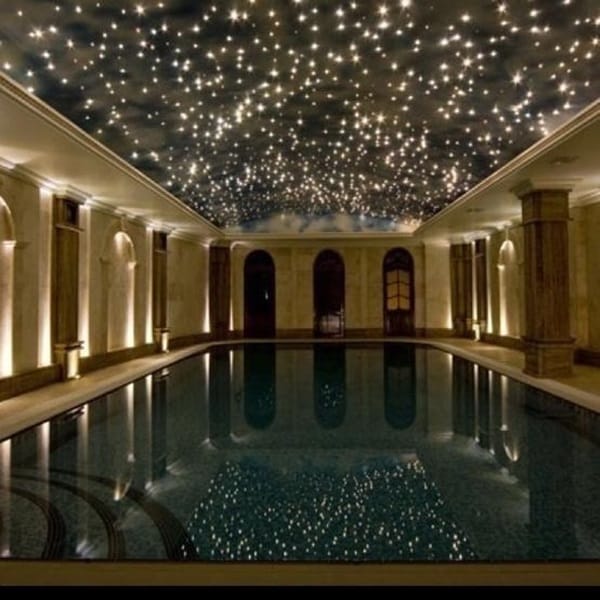 Have glass walls: An indoor pool is something that is a luxury that becomes even better when you can enjoy an exterior way along with the pleasure of swimming indoors. The simple step of adding glass windows or glass walls will expand the vista and make everything even more special.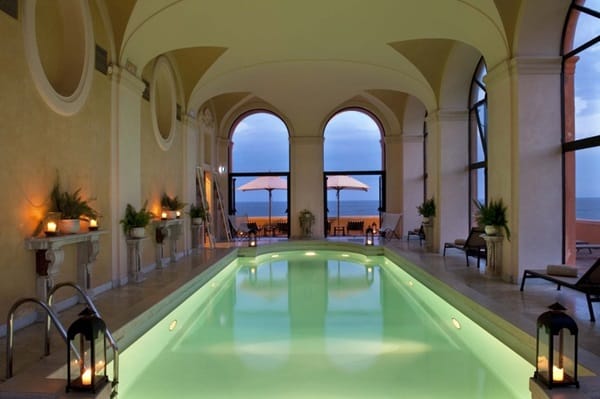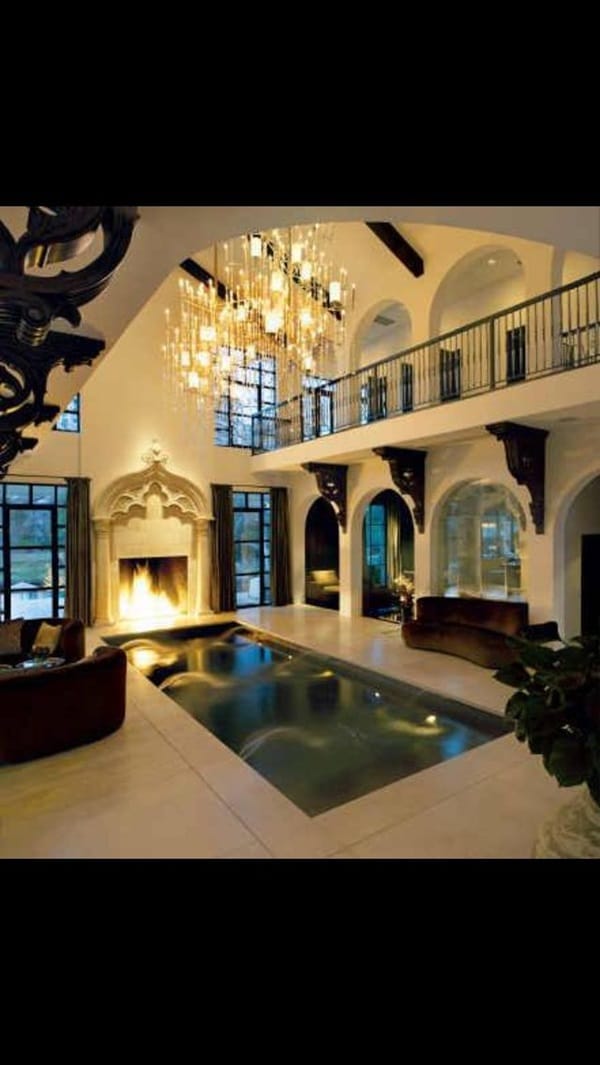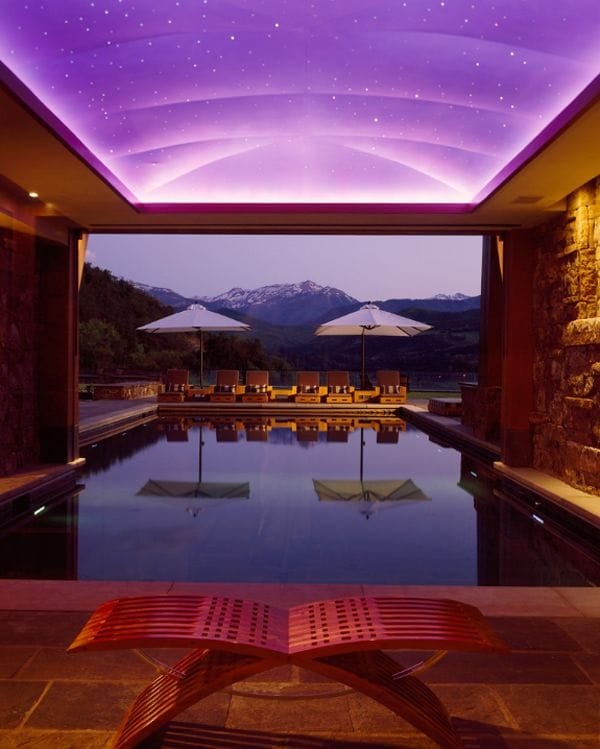 Special Lighting: Having special lighting like sconces in hidden wall niches or having some lanterns along the way to add special lighting effects will make the indoor pool look even better. Plus you have the additional benefit of the light reflecting of the pool to create an even more charming look.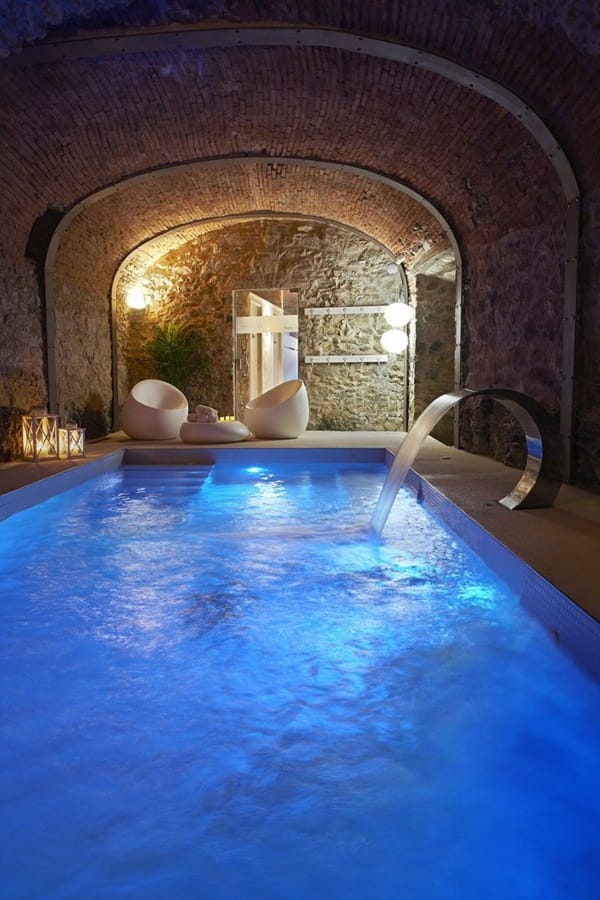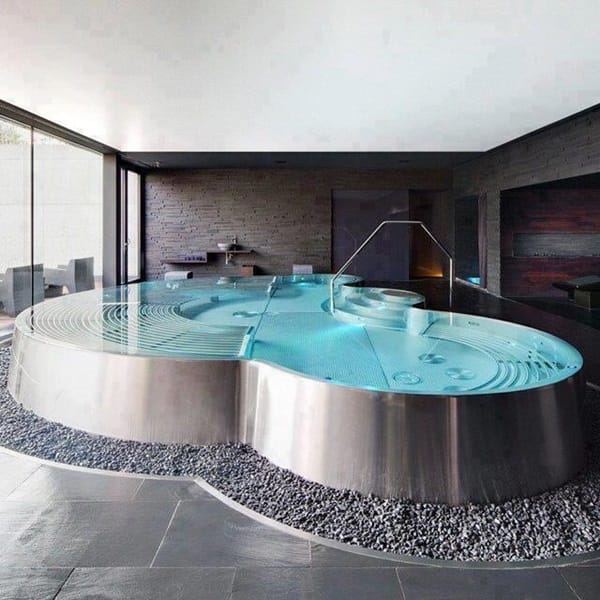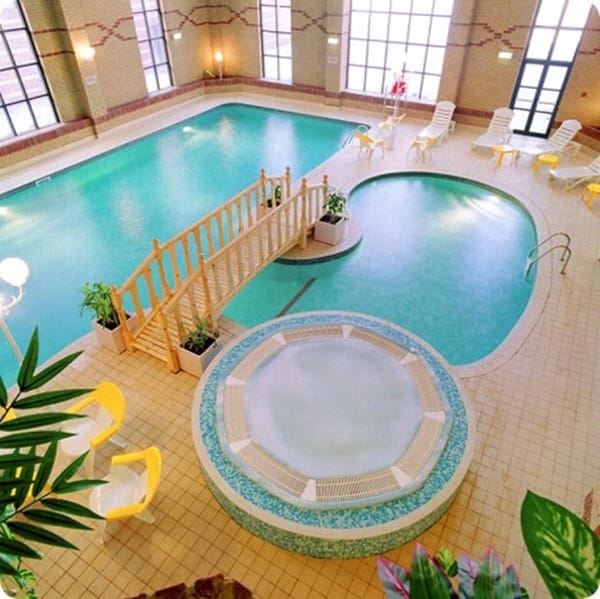 Arabian nights theme: Hang a few diaphanous curtains, add a few tiles with an ethnic touch and change the lighting to bring about a Arabian nights like effect to your indoor pool.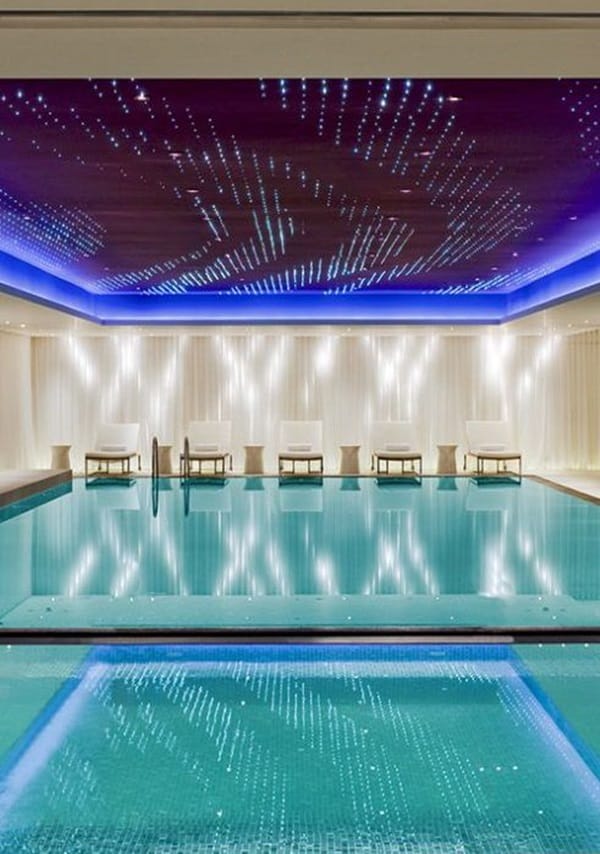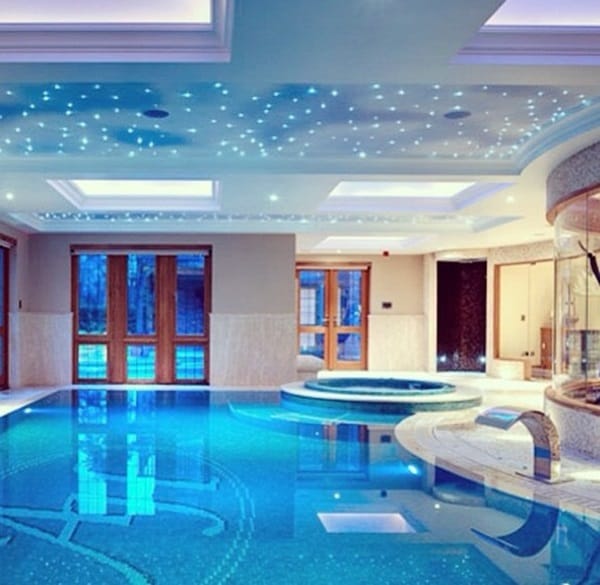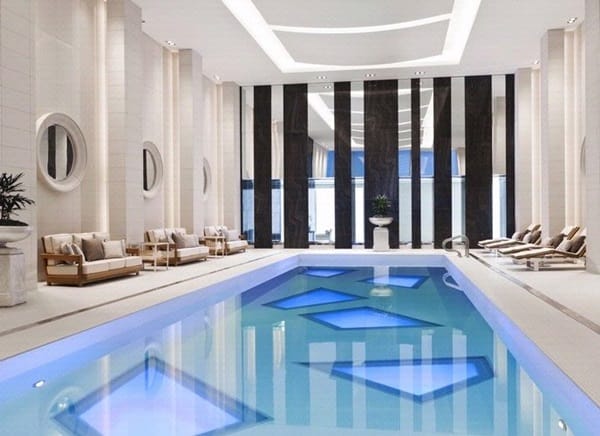 Paint the ceiling special: When you have a pool of your own, you will also spend a lot of time floating on your back and by painting the ceiling with a special theme or design you will be adding to the charm of the indoor pool.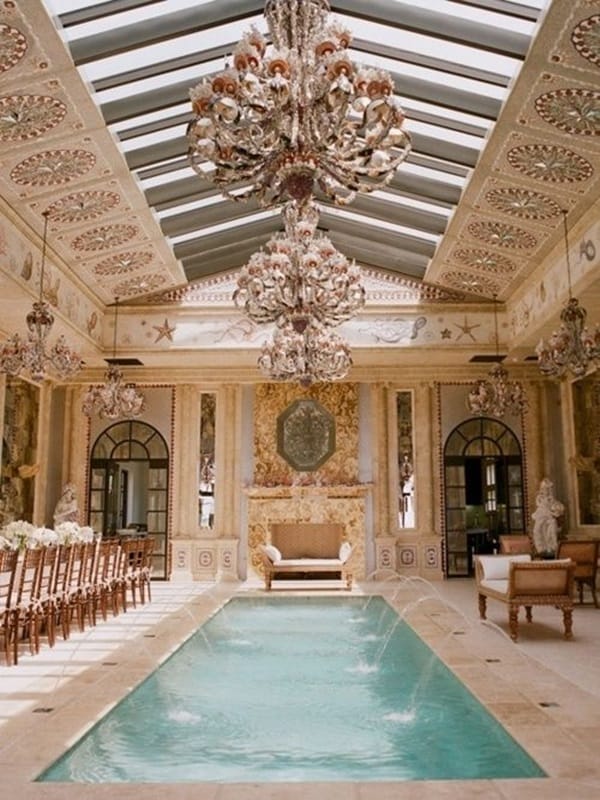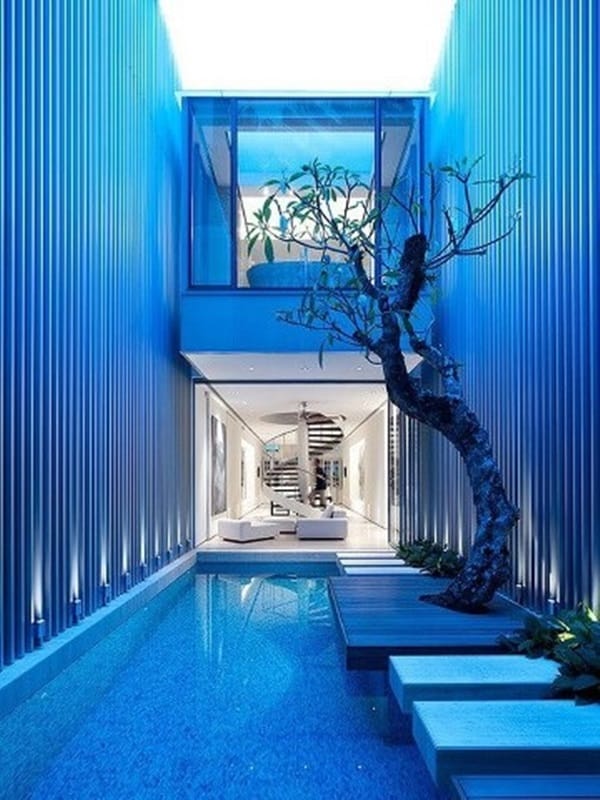 Waterfall effect: Having some rugged looking rocks decorating the wall and having some water flowing out of it is a great way to make your indoor pool look like a waterfall. This simple step will make charming sound and visual effect on your pool.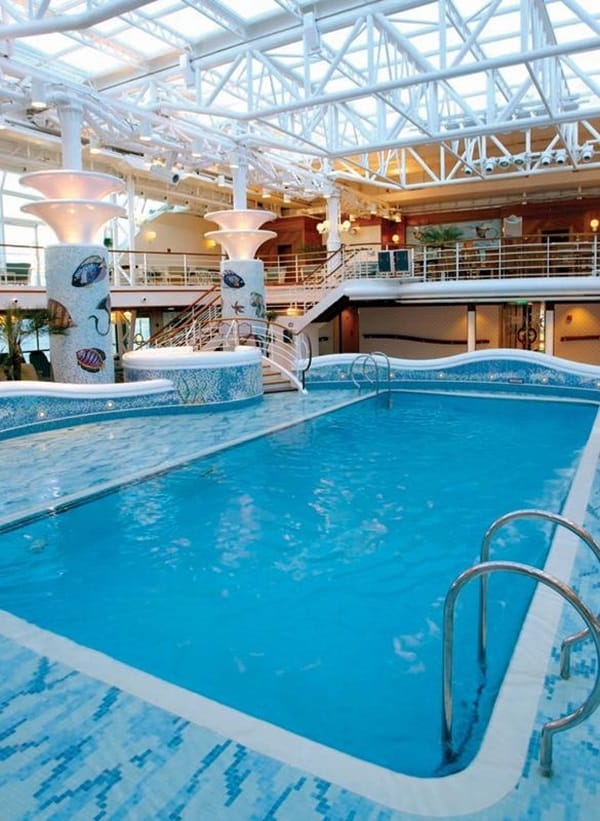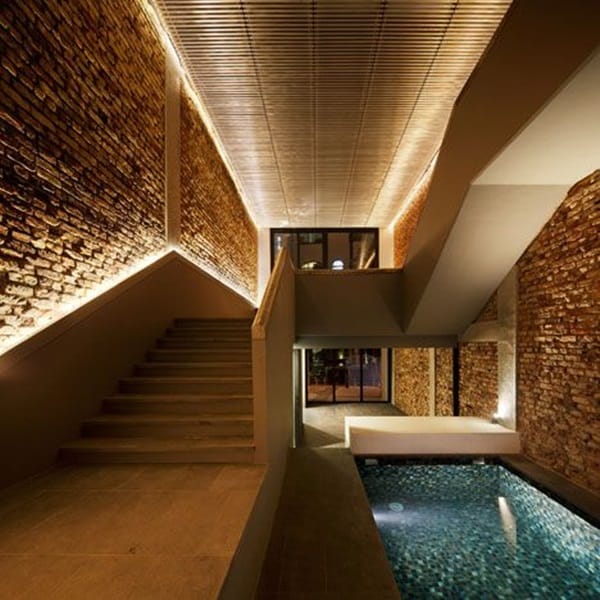 Create a cave like interior: You can also add a cave like interior to the indoor pool area for a primitive and slightly darkish look to the area. This will make a great venue for a bit of private space which is something that we all crave for.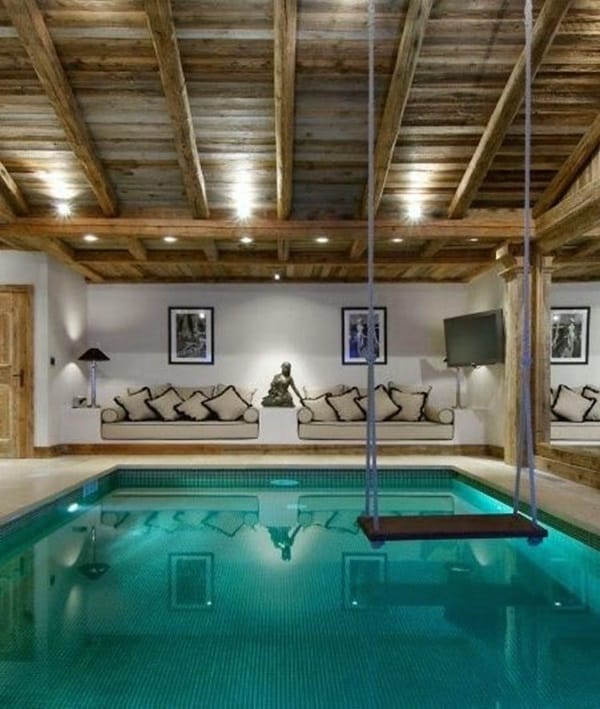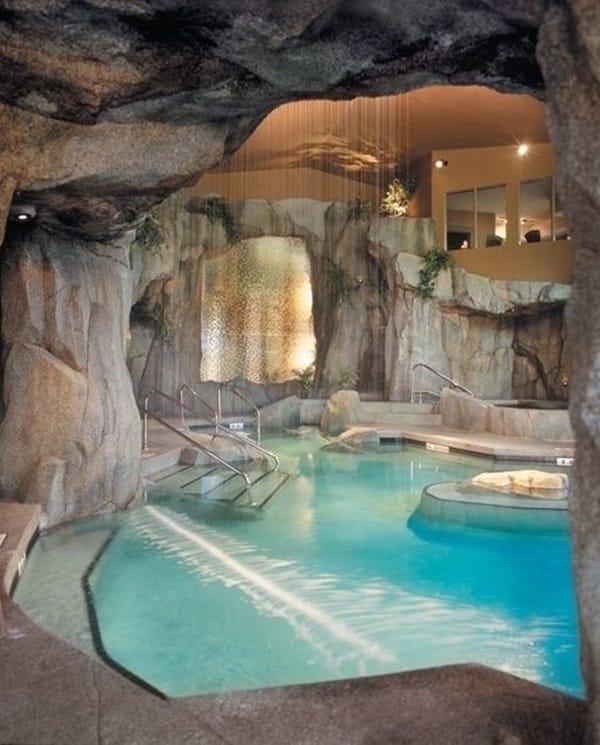 Simple is pretty too: In case you feel that having an indoor pool is special enough, then you can keep things pretty simple and basic. Some simple touches like some chairs and table around the pool is all you need to do make things special.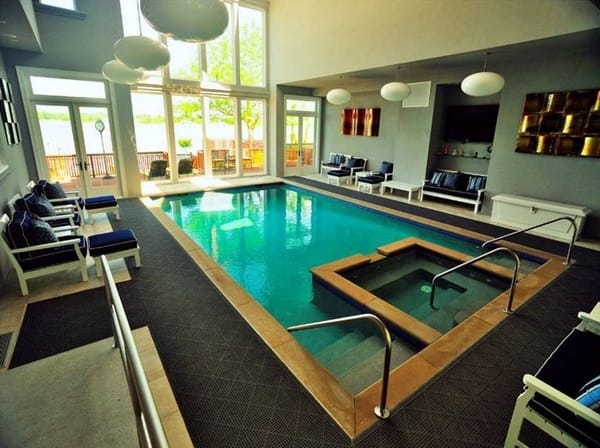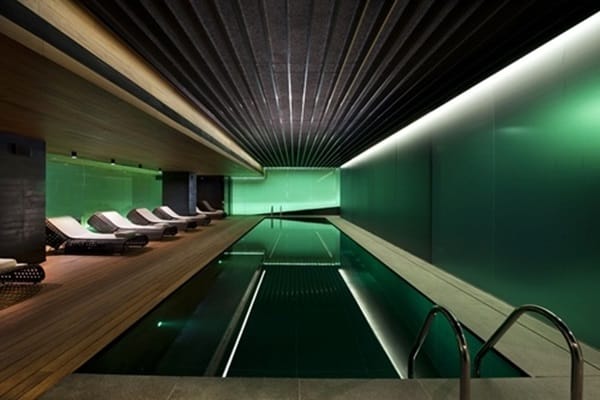 As you can see these are some ideas that will make your indoor pool look special and a look at the images given here will give you more ideas.