It is a known fact that buildings and the construction industry are responsible for many of the major issues that result in severe environmental damage. As a result, an increasing number of engineers and architects are dedicated to ensuring that buildings, whether used for commercial or residential purposes, are sustainable in every possible way. It doesn't matter whether the building is new or being renovated or even repurposed, sustainability is a vital factor.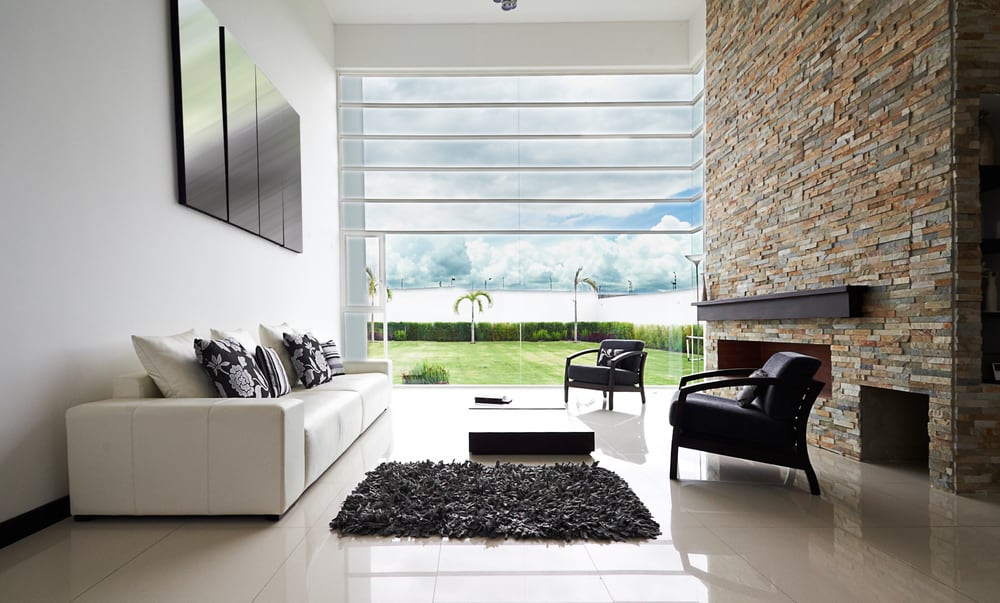 But what about interior design and décor?
It might surprise many people, but interior designers and decorators have an equally important role to play when it comes to sustainability. Furthermore, they are incredibly well-positioned to help mitigate environmental damage by advocating and upholding sustainable design. Some will work hand-in-hand with architects while others will engage in mechanical engineering services to achieve their goals.
The Importance of Sustainability
The critical challenges of climate change or global warming have made us increasingly aware of the fact that our resources across the board are decreasing, waste is increasing, water is becoming increasingly scarce, and population growth is threatening the planet. Yet we still use fossil fuels for transportation and energy, we plunder natural resources like timber and metals to enable us to build all nature of things, and we have little respect for our impact on the environment we depend on.
But if we are going to safeguard our survival, we have to realize that sustainability is the key.
In essence, what this means is that we need to avoid compromising our future needs and the needs of future generations. In simplistic terms, if we don't act in a sustainable way, and stop plundering resources and wasting water now, the planet and the environment we live in is going to be in more trouble than we can imagine. You don't need an HVAC engineer to tell you this!
The Role of Interior Designers
Interior designers do more than decorate our homes. Many are involved in renovations and refurbishments, and, while they may not be involved in upgrading water and energy systems, they can choose the types of systems they prefer and can encourage the use of renewable energy in the home. Interior decorators and designers can also influence home improvement projects in many positive ways. They are ideally placed to help reverse the effects of climate change by making choices, or encouraging clients to make choices that will reduce carbon emissions by:
Choosing materials and decorative finishes that do not negatively impact the environment. These include materials that incorporate recycled content, materials that are grown and harvested sustainably (particularly endangered tropical hardwoods), and those that contain minimal, if any, volatile organic compounds (VOCs).
Influencing the decisions of homeowners when it comes to energy efficiency. This includes interior and exterior lighting and appliances like washing machines, dishwashers, refrigerators and so on that save water and are energy efficient.
Including plants indoors and making the best of natural ventilation and sunlight.
Suggesting clients harvest rainwater and recycle greywater.
Interior designers are also the people most likely to start and perpetuate home décor trends. Happily, today, it is fashionable to follow sustainable home décor and design trends and for interior designers and less formal decorators to make sure that their projects have as little environmental impact as possible.
Sustainable Design and Decorating Trends
Sustainable interior design isn't a new fad it's been around for centuries, particularly passive design with natural cross-ventilation and cleverly designed courtyards that respond to climatic conditions. Using local skills and indigenous materials, and avoiding waste, isn't new either. But then we tend to repurpose most things, including home décor trends!
So what do you suppose is trendy right now? Let's have a look:
Salvaged Items The inclusion of salvaged items is big and these can range from architectural add-on features to furniture and smaller items that give a room that certain look. The success of Drew Pritchard's TV program Salvage Hunters (and his shop in Wales) bears testimony to the public approval of this seemingly everlasting trend.
Flexibility Flexible spaces are also big – or small – depending on the moment. Really what flexibility means is that spaces can be designed in a way that altering them is easy and inexpensive. Flexibility also extends to furniture that can be used for more than one purpose. A dining table might, for instance, become a meeting place for business associates and then be repurposed again later.
Passive Design What this means is claiming as much free energy as possible, usually building on what the architect who designed the house has specified. While an interior designer cannot change the orientation of the house, he or she can maximize natural ventilation and the use of natural sunlight. This is another major trend that adds a lovely ambiance to any home.
Recyclable Materials Whether they are specifying carpets or tiles, interior designers get kudos for materials that can be recycled. Those who are aware of leading trends also pride themselves on ensuring that packaging is recyclable too. But reclaimed, salvaged materials are still more trendy!
Low Toxicity You might be able to smell it, but you generally can't see it, yet toxic materials are top of the list of items interior designers and decorators want to avoid. Paint and sealants are potential baddies here, which is why no-VOC and low-VOC products are trending.
Natural Fabrics These are the materials used for upholstery, cushions, curtains, blinds and so on and the natural variety continues to trend, while the synthetic types are spurned more and more. But this is a tough call because even supposedly natural manmade materials, including cotton (if it isn't organic), use a lot of water and energy during production. It is the materials that are renewable and biodegradable that are sustainable and therefore trendy!
Energy-Efficient Lighting Compact fluorescent lighting (CFL) and light-emitting diodes (LED) continue to trend in terms of energy efficiency. Interior decorators choose attractive fixtures and fittings to match the décor chosen for your home, though many homeowners prefer to do this themselves.
Minimalism This is a trend that has been around for a long time, with intermittent enthusiasm. But sustainability demands that minimalism, which is why it makes this list. The difference is that natural elements are key.
At the end of the day more and more people are recognizing the desperate need for sustainability across the board and when it comes to home décor everyone can make a positive contribution.