One of the structures that denote the beauty of architecture is a magnificent castle. It will leave you floored when you think about all the hard work that has gone into the building of one way before all sorts of technology were available. Then it is no wonder that people throng to visit these delights from across the globe. It is the same reason that people flock to see the most famous sculptures across the globe.
A castle is something that people long for like getting to be painted like the 10 famous family portraits and paintings over time.
Here Is A List Of 25 Beautiful Castles That You Don't Want To Miss:
Gifu Castle based in Japan: Situated in the city of Gifu, this castle is one of the significant landmarks of the city.
Krak des Chevaliers based in, Syria: This is one of the most important medieval military castles that is still preserved. You can visit this by traveling 40 kms from the city of Homs, which is near the Lebanon border.
Kilkenny Castle based in Ireland: This castle which is in Kilkenny and was constructed in the year 1195 as the symbol of Norman occupation.
Peles Castle based in Romania: This one is in a great setting near Sinaia in the Carpathian Mountains which is in the Prahova county in Romania.
Matsumoto castle based in Japan: This castle is black and that is why it is also known as the Crow castle. This castle is in the Matsumoto city and you can reach it by train or by road from Tokyo.
Blair Castle based in, Scotland: It is a major stately home that is near Blair Atholl, a village in Perthshire. It also has collection of trophies for hunting, weapons and many souvenirs belonging to the Murray clan.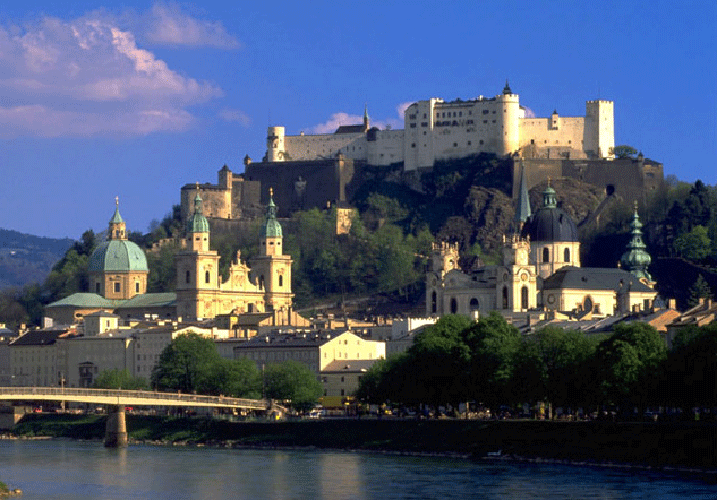 Hohensalzburg Castle based in Austria: This one is Salzburg, an Austrian city and is one of the biggest castles based in Europe.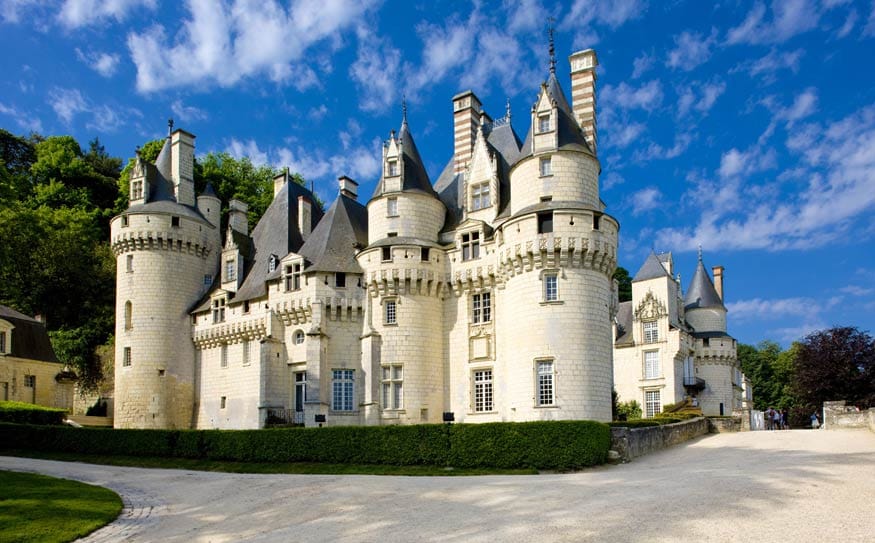 Sleeping Beauty's Castle based in France: This is in the middle of Disneyland park at Disneyland, Paris and also happens to be the home to Audio Animatronic dragon.
Castle of La Mota based in  Spain: This is a medieval fortress that was constructed again. You can visit this in Medina del Campo town in Spain.
De Haar Castle based in Netherlands: This castle has interiors that are really decorated with rich examples of wood carving. This castle has been used as a setting for the X-Men series of films.
Moritzburg Castle based in Germany: This is a baroque castle in the German state of Saxony about 13 kms away from Dresden.
Guaita Castle based in San Marino: This is the oldest among the three towers that were built in San Marino and was constructed in the 11th Century.
Castle of Chambord based in France: This is one of the most recognized chateaux across the globe.
Lichtenstein Castle based in Germany: It is built on a cliff near Honau in Germany.
Castillo de Coca based in Spain: Based in the Segovia province and belongs to the house of Alba.
Hochosterwitz Castle based in Austria: It is one of the most notable medieval castles in Austria.
Frederiksborg Castle based in Denmark: Built earlier as a royal residence it is now a Museum for National history.
Burg Hohenwerfen Castle, Austria: This castle is quite picturesque due to the mountain ranges surrounding it.
Mont Saint Michel based in France: This is in a rocky island at Normandy and is UNESCO world heritage site.
Neuschwanstein Castle based in Germany: This is a 19th century palace in the hilly area of Bavaria.
Alcazar of Segovia based in Spain: This is a castle that is shaped on the lines of the bow of a ship and is based in a rocky hill.
Conwy Castle, Wales based in United Kingdom: This is a medieval fort on the coastal area in the north part of Wales.
Prague Castle, Prague based in Czech Republic: Happens to be the oldest and biggest castles in the world.
Bodiam Castle based in England: This is a castle from the 14th century.
Hatley Castle based in Canada: This is a classified federal heritage building that is much loved.