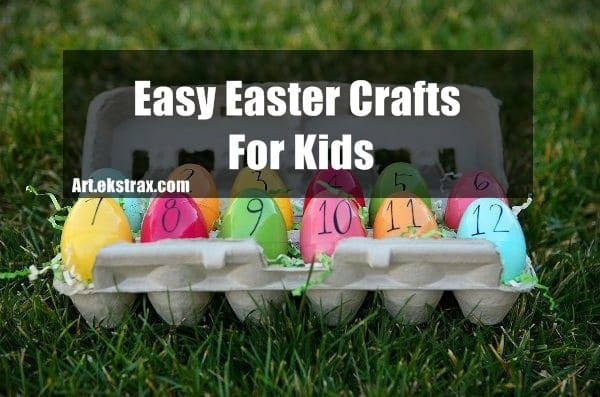 For child loving parents, it's very important for them to find some Easy Easter Crafts for Kids. Undoubtedly, Easter is the most colorful and fabulous day in the year. And the curiosity of the kids for the Easter bunny definitely increases the taste of the day. Generally, children seek for gifts and various crafts on this day. Unfortunately, it's not possible that Easter bunny will come with plenty of presents for them but you can be Easter bunny for your children by creating amazing crafts for them.
Basically, it's not possible that every child must have creative parents. But for making some crafts for your children, you need not to be too much creative. Just little bit creativity and a sort of effort can help you to place a beautiful smile of the face of your child. And in order to do this, you don't have to read various craft lesson books because we're here with the list of 20+ Easy Easter Crafts For Kids. All these crafts are too easy to make and doesn't require too much efforts.
Usually, parents bought ready-made kit from the stores to create colorful eggs. But it's very common! If your love for your children is incomparable then, you should do some creative for your children. Whether you're business professional (remain busy normally) or job professionals, you can easily create stunning things for your kids by following the provided list.
Just check these amazing craft for once and choose the best and appropriate (considering the likes and dislikes of children) one for your children. Fill the taste of love and fragrance of creativity to the next Easter to make your children smile. Undoubtedly, it doesn't only make them smile but also allow them to feel for having such loving and caring parents. Create and enjoy!
Easy Easter Crafts For Kids