Paintings can speak a thousand words. It is famously quoted that painting, are a mirror of the soul of the painter. Whatever the painter feels or goes through comes out in the form of his/her art and paintings. Painting is by nature, a luminous language in itself. Paul Cezanne quoted – "Don't be an art critic. Paint. There lies Salvation". Painting is a part of the painter's personality. And when it is almost time for the winters to set in, how can we not talk about winter paintings. After all, best paintings are the ones that portrays nature and then becomes worthier. And the serenity a painter feels while observing a robin singing as the snow falls, that is when he puts his heart in such Original Winter Paintings on Canvas and brings life to that moment.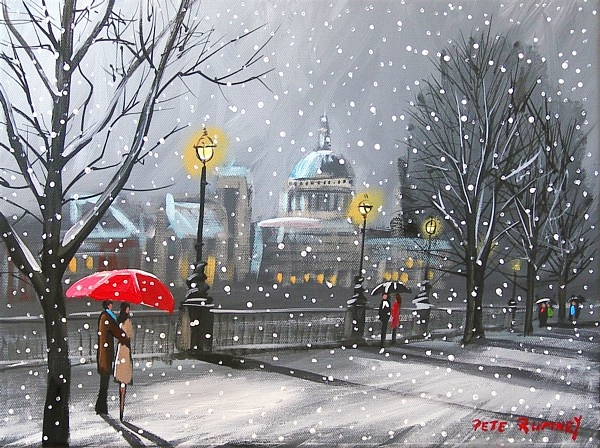 Original Winter Paintings on Canvas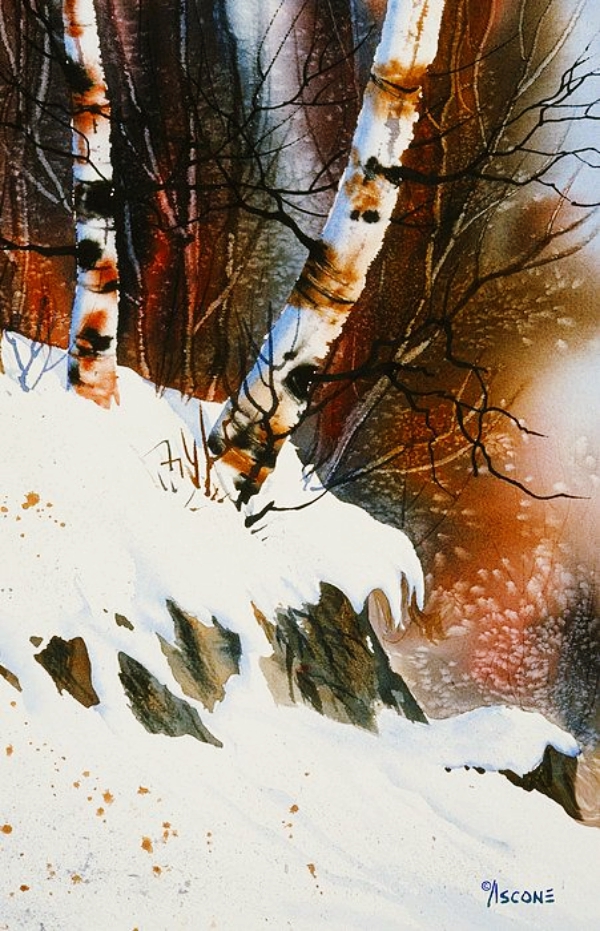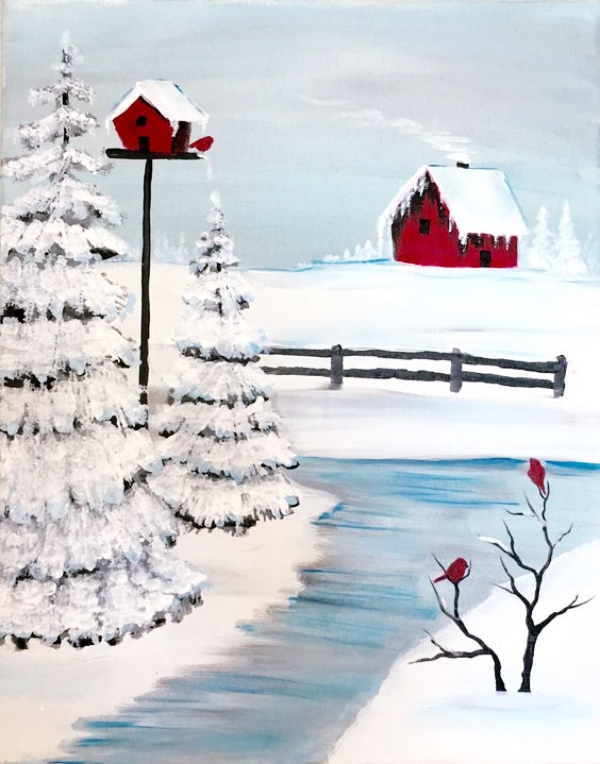 Snow Window
This original acrylic painting on an 11″ x 14″ canvas board shows the view of a window on a snowy day, mainly depicting the Christmas winter. It is hard to differentiate reality from imagination when looking at this painting.
The Winter Woodland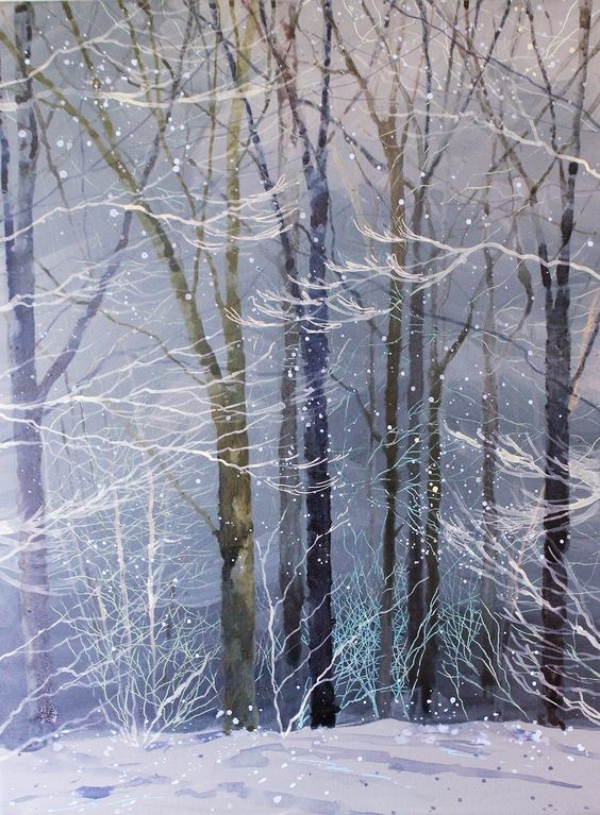 Painted on Canvas with acrylic paint, it shows a woody forest on a winter night showered with some white crystals of snow. The picture gives a calm and serene look.
Winter Trees
This Oil on Canvas Painting depicts a blue landscape artwork. The blue color base of the painting help relaxes your eyes. You can laterally spend your day staring at such a wonderful pastel painting that is capable of adding a 3D touch instantly.
Cardinal on Fence
The beauty of a Cardinal becomes more obvious in the white winter background. This painting shows a lonely Cardinal on a snow-covered fence.
Hypnotizing moon
This is a 24" X 34" acrylic painting on Canvas is simple yet mesmerizing. You can stare for hours at this blue-black-white color painting and yet get amazed by it.
The Hunters in the Snow
Pieter Bruegel the Elder created this masterpiece in 1565. This oil-on-wood painting depicts three Hunters returning to their village from a long expedition in the snow covered surrounding.
Winter Landscape with Skaters
Winter, ice and ice skaters are best companion of one another. Dutch artist Hendrick Avercamp drew these inseparable companions in an oil-on-oak painting in 1608.
Snowman
What is winter without a snowman? This canvas painting brings out the best of a snowman. This is my personal favorite as I was just mesmerized by this painting. I just couldn't decide – what is more beautiful, the snow or the adorable snowman.
The Road to Versailles at Louveciennes
This 1869 painting by artist Camille Pissarro portray the town of Louveciennes, a suburban of Paris.  Pissarro often painted his own house and studio, which were situated on the north side of the village on the road to Versailles. This painting is one of the few surviving art by Pissarro. Most of his works were destroyed in the Franco-Prussian War (1870 – 1871). Have a look at this rare masterpiece.
The West Wind
An Iconic Painting drew by Canadian Artist Tom Thomson in 1917. This painting is considered to be his last painting and believed to be unfinished during his sudden death. This painting is shows a growing pine tree at the center with winds direction directed towards west. Have a look at the unfinished art. A tree diverted towards west indicating west winds and arrival of freezing winter is indeed a perfect idea to paint down on canvas.
Vue de toits
Vue de toits (Effet de neige) is an oil painting by French impressionist Gustave Caillebotte executed in the winter of 1878 and 1879. Caillebotte's brother originally gifted the painting survived to Luxembourg Museum in 1894. Then it survived through the Great War and the World War II. Currently it is located in Musée d'Orsay. Look at this ageless beauty that makes it so easy to talk about art even when don't know anything about it.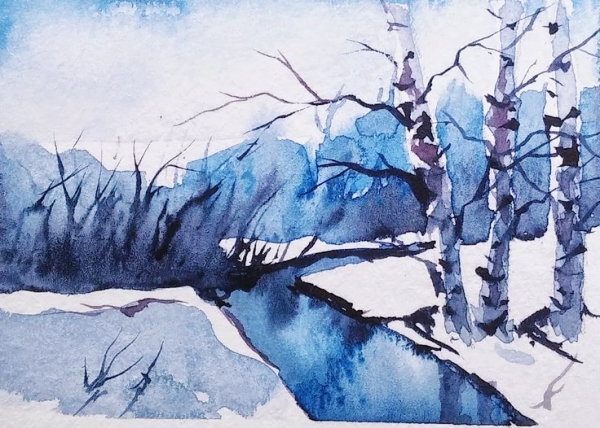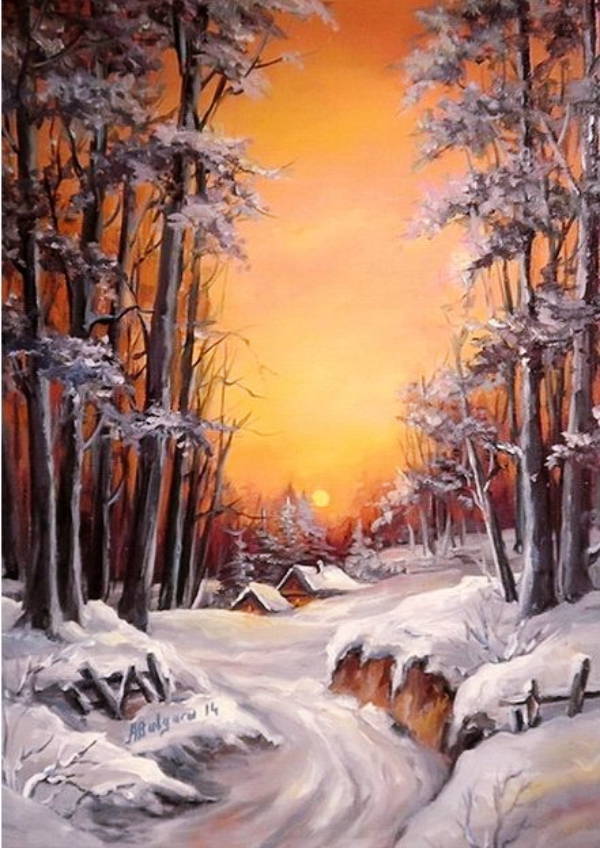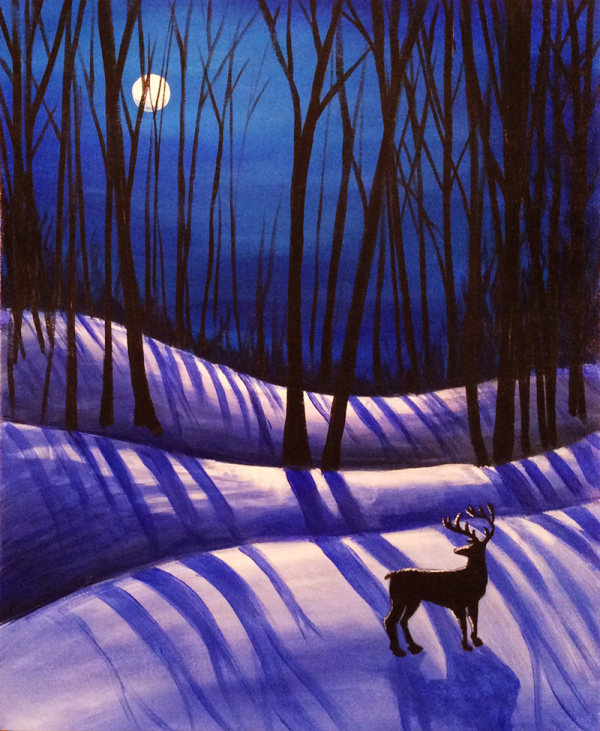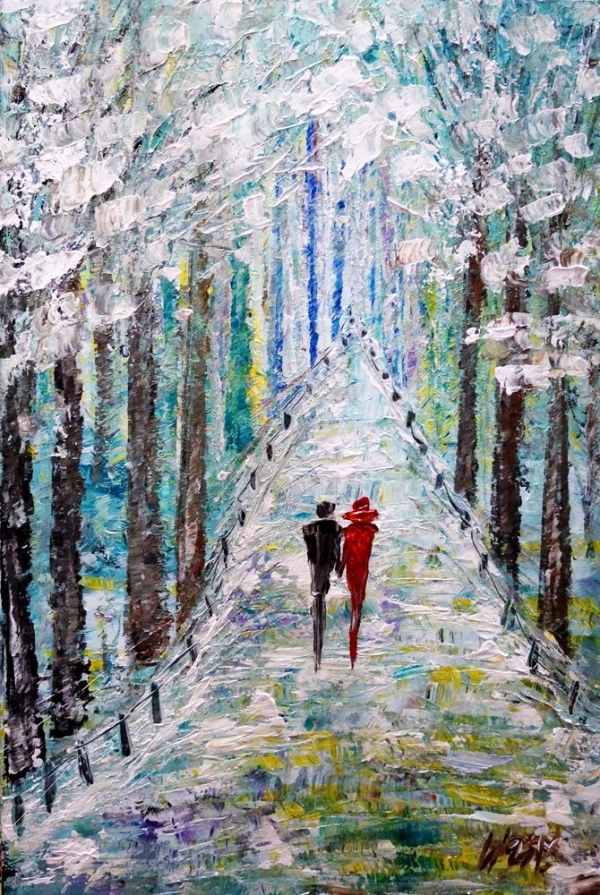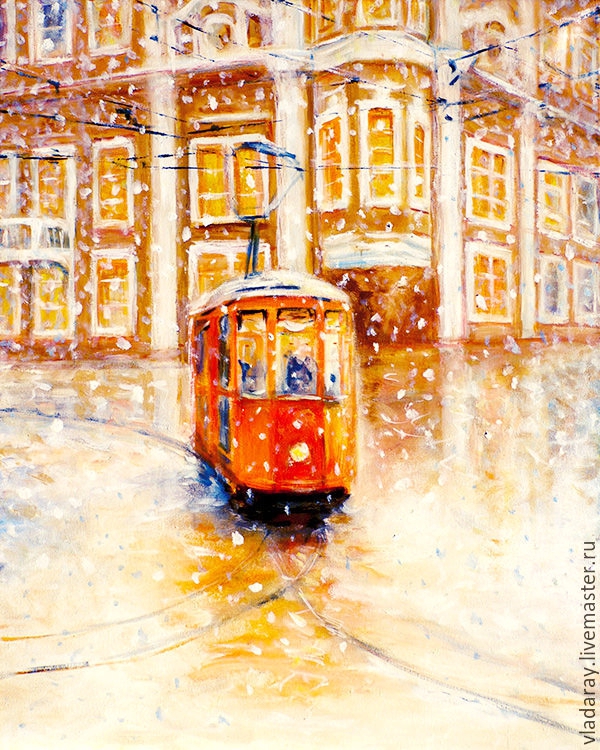 Hope these eye candies help you put your imaginations for winter in place. Observe how the painters have used their stroked at the right places to get the actual feel of each element – be it snow, the winter sky or the birds and animals who come out in the open during this sweater season!