When you think "grace" what comes to your mind first (apart from yourself, of course!)? When I put on my thinking cap, and think "grace" I somehow always end up imagining horses.
Not just any horse, of course! But horses that have manes flying back towards the wind, running on their long legs against a sun rising or setting in the distant horizon, and their heads thrown back in wonder. That is what my imagination leads to. If this description has been able to fire yours, come with me on a journey of discovering striking horse painting like you have never seen before… I am sure, you will be stunned to see these horses, because I was just gazing at them, and that's when I decided to share the beauty with all you beautiful peeps out there!
STRIKING HORSE PAINTINGS LIKE NEVER SEEN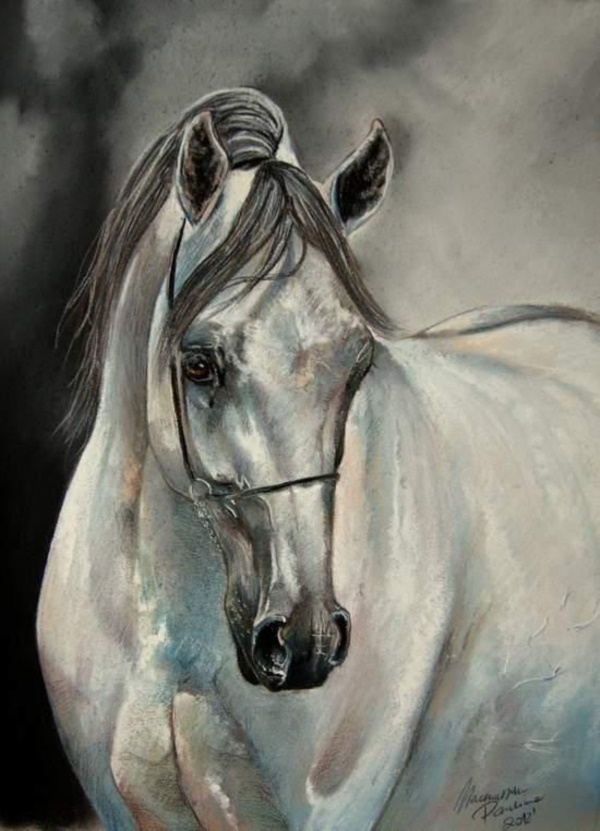 Image Source
A Native Horse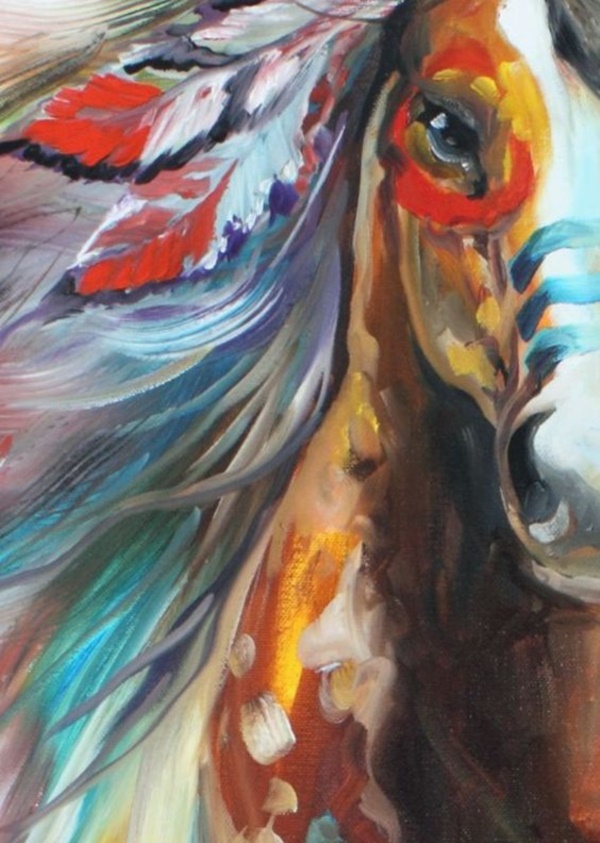 Image Source
Horses and Native Americans share a close bond and this painting which has a horse in Red Indian gear and colors will add a lot of color to your house walls.
Lovey-Dovey Pair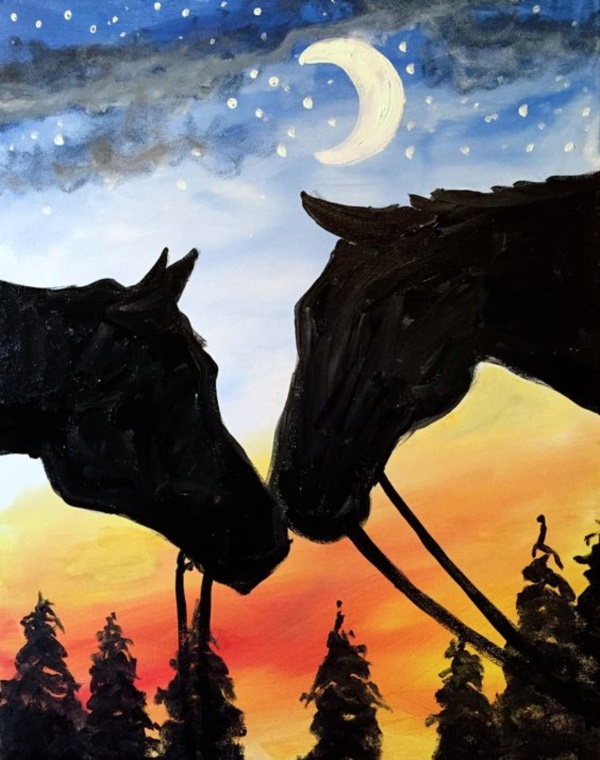 Image Source
We know that keeping a pair of love doves in the bedroom signifies a happy love life. What if you try something different and keep this painting of two horses' silhouette nuzzling against the moonlight? Love is love, right?
Horsey Profile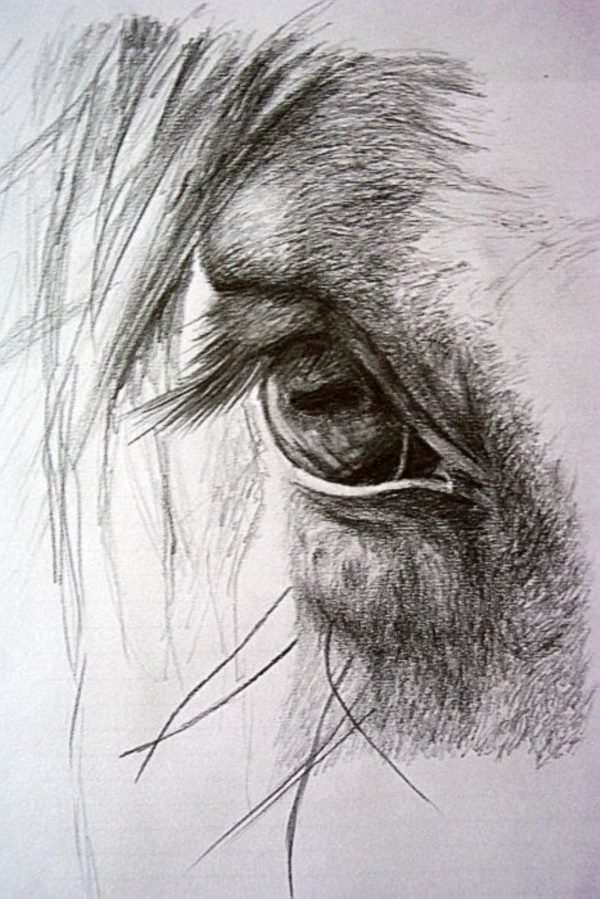 Image Source
A pencil sketch of a horse eye, this has a lovely doe shape and shaggy horse mane can be one to consider for a place of pride above your mantelpiece.
Stylized


Image Source
Oddly enough, this painting reminds me of a lady with her hair falling over one eye, looking enigmatically at you. One for the bedroom, perhaps?
Graffiti Style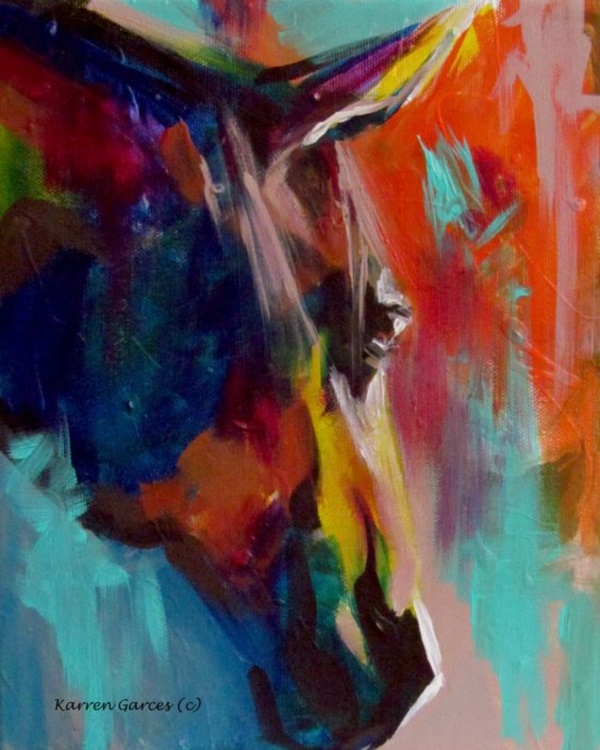 Image Source
A graffiti styled painting of a horse can lend some vibrancy to your walls, if they are painted in matte and dull hues.
Geared Up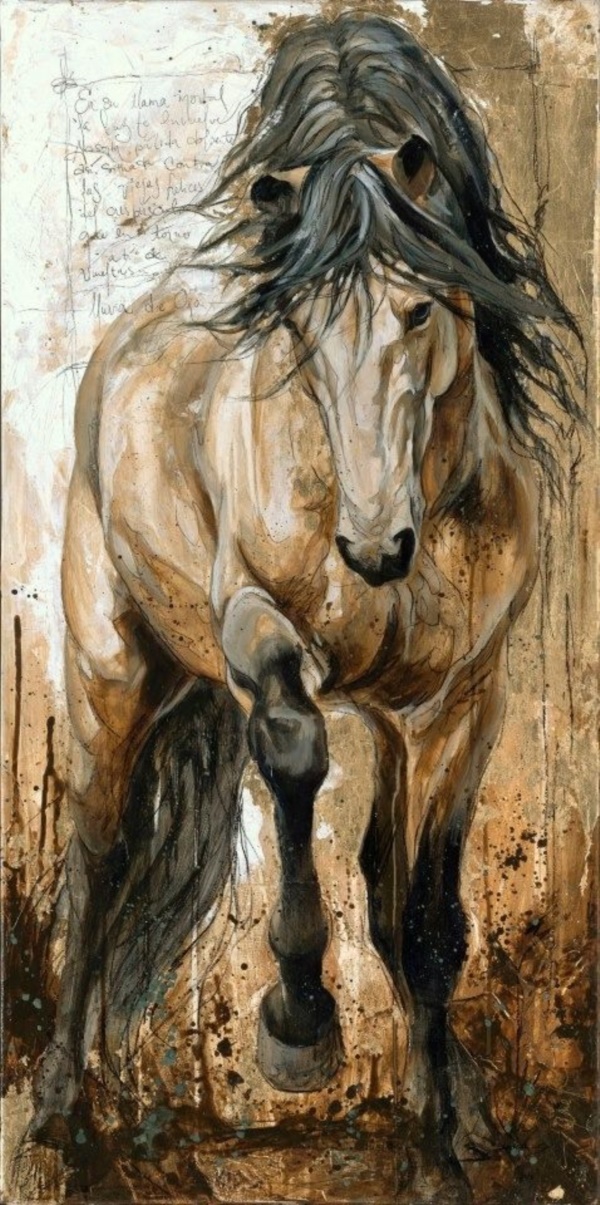 Image Source
A horse pawing the ground all charged up to gallop forward can inspire you to do the same in the race of life.
Simplicity Wins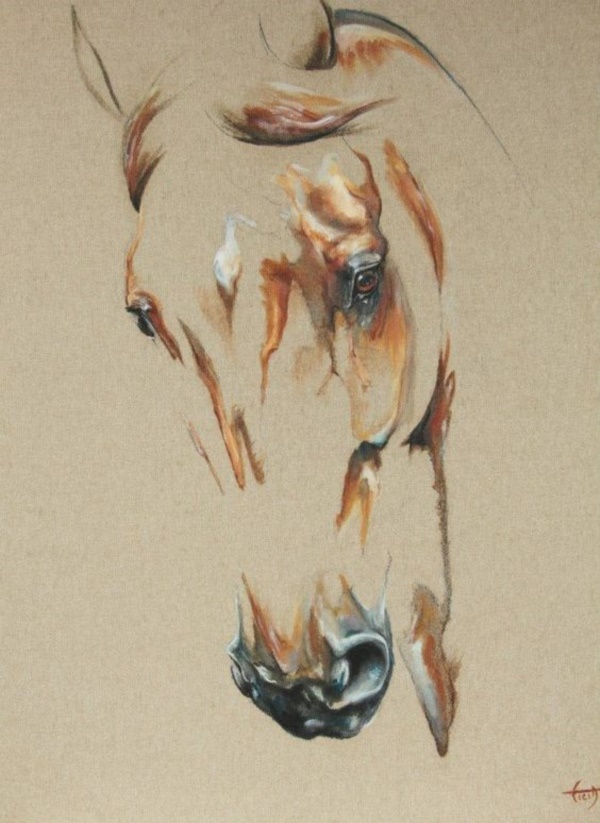 Image Source
If you are a fan of clean and simple lines, without too much clutter, this horse painting is perfect for you.
In Motion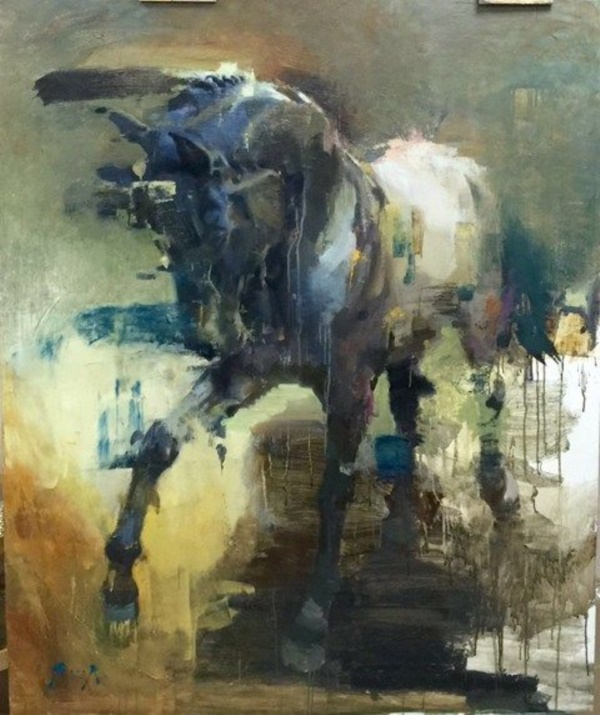 Image Source
This horse seems to be at the speed of wind, considering the blurry effect in the painting and it definitely will add value to your home décor.
Variety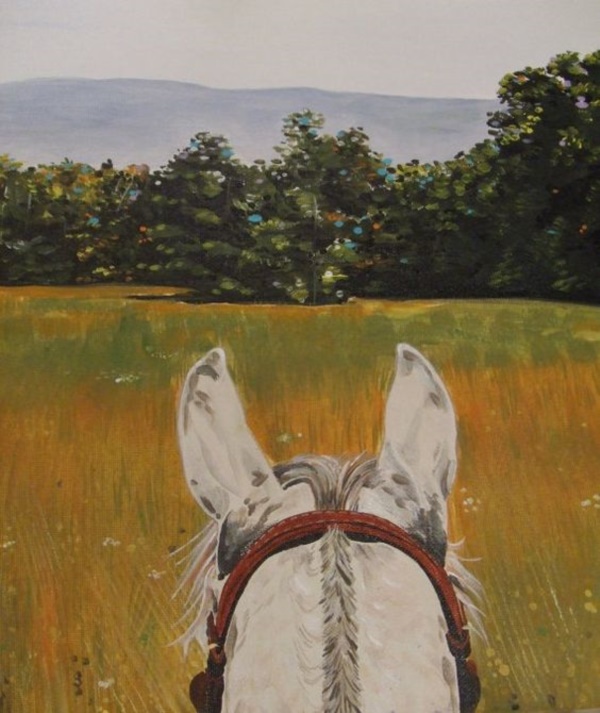 Image Source
For a little more variety in the painting you want, go for this one, which has you looking over your favorite horse's head at some beautiful landscape.
Grazing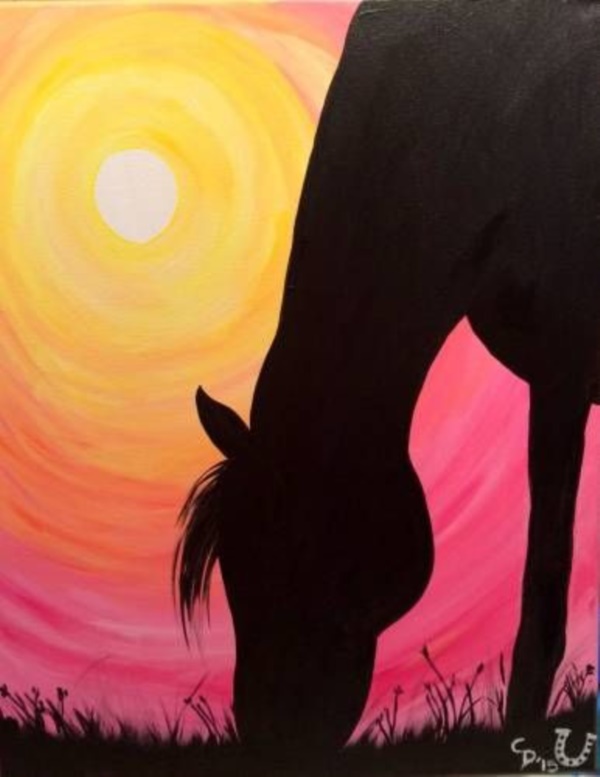 Image Source
Another silhouette painting of a horse grazing, possibly during the day, is a nice option for you to use in your dream house.
Monochromatic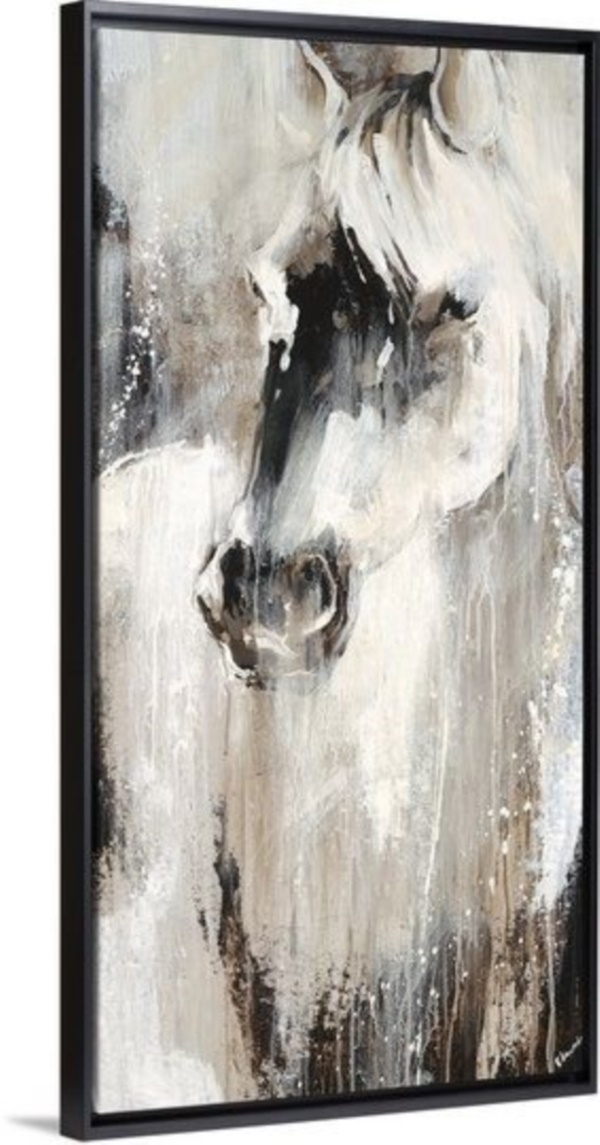 Image Source
It seems that you have gone back in time, with this simple black and white painting of a lovely filly.
Rearing Up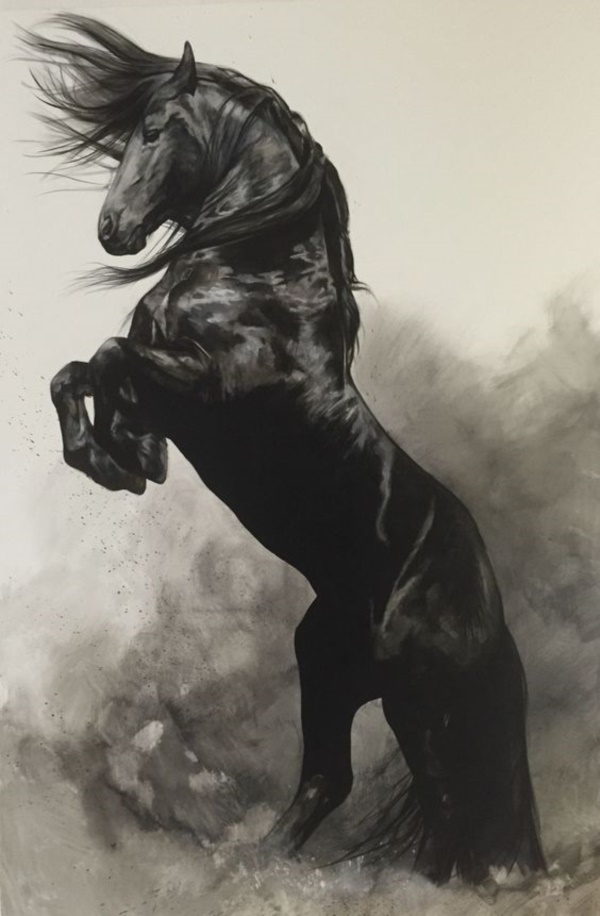 Image Source
This horse even in its painting deserves to be given a name, because it is definitely one of a kind.
True Blue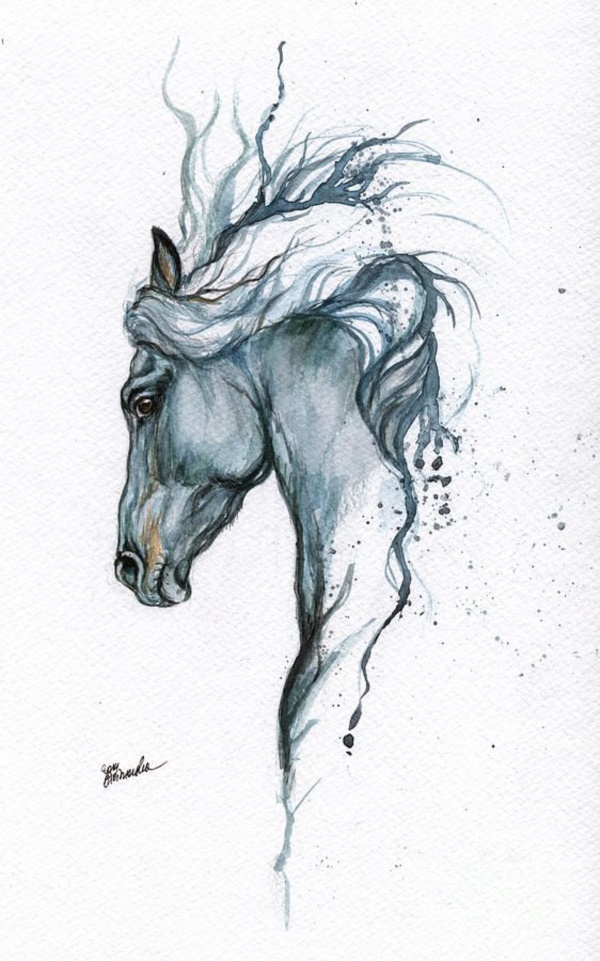 Image Source
A horse's profile in blue shades, half turned towards you. I love this one because it definitely is not a common pose. Isn't this a striking horse painting like you have never seen before?
Dream Horse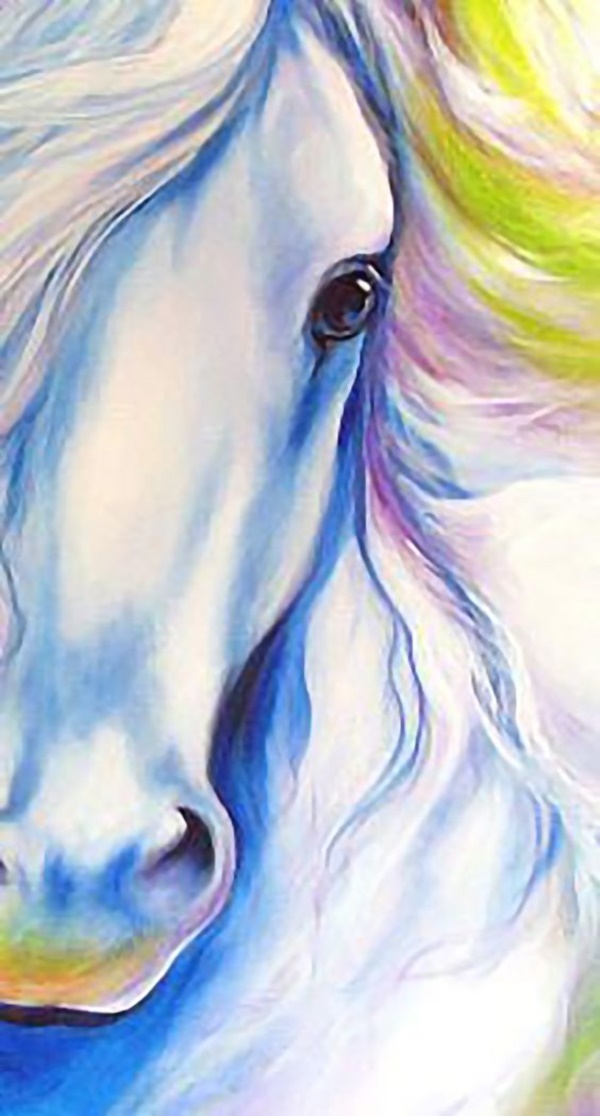 Image Source
If you dream of horses, how about this painting of a dreamy horse done in beautiful pastel shades?
A Dream Team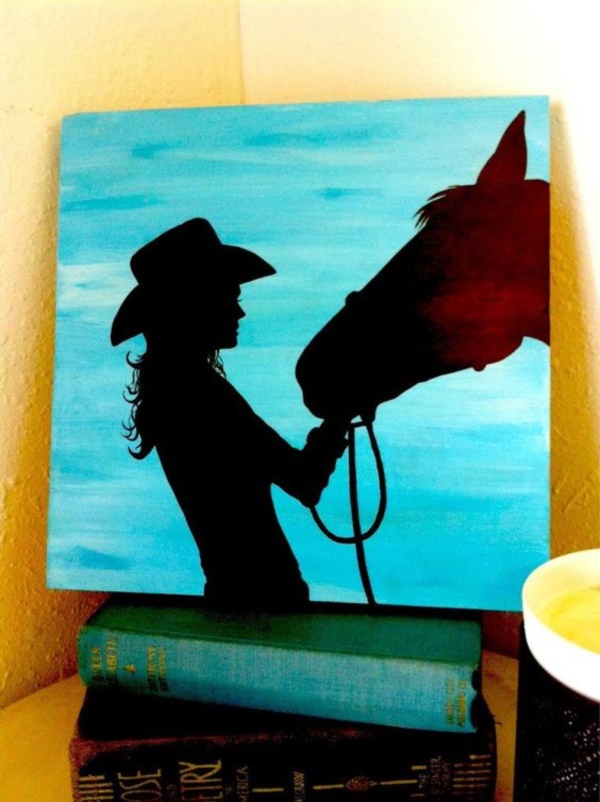 Image Source
Horses and their owners or riders are like friends or partners – that is what comes through in this silhouette painting of a young, svelte lady petting a horse.
Graphical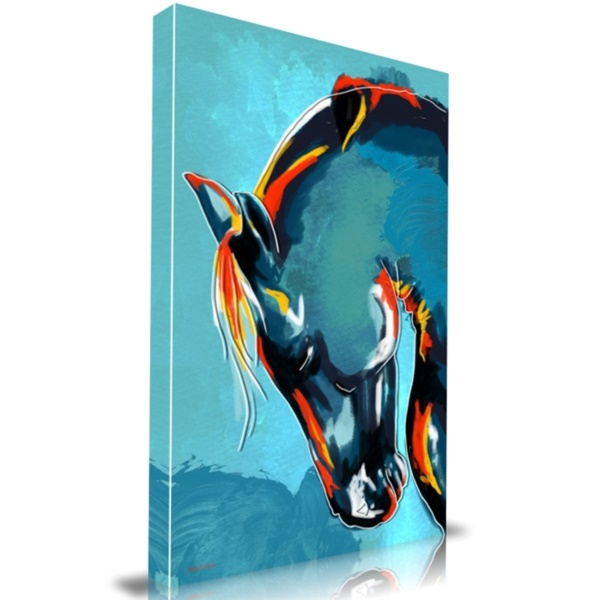 Image Source
This particular horse painting done in a slightly different way, reminiscent of graphic novels would be an innovative painting to hang in your home or office.
On the Rocks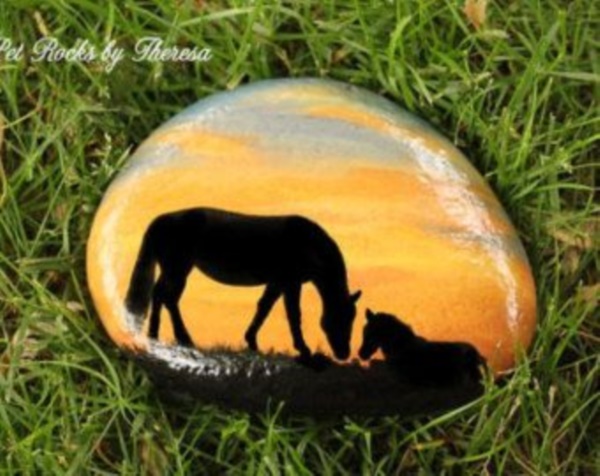 Image Source
This is my personal favorite when it comes to striking horse painting like you have never seen before .How about you getting some beautiful horses painted on rocks and then display them or put them in a frame?
Special Effect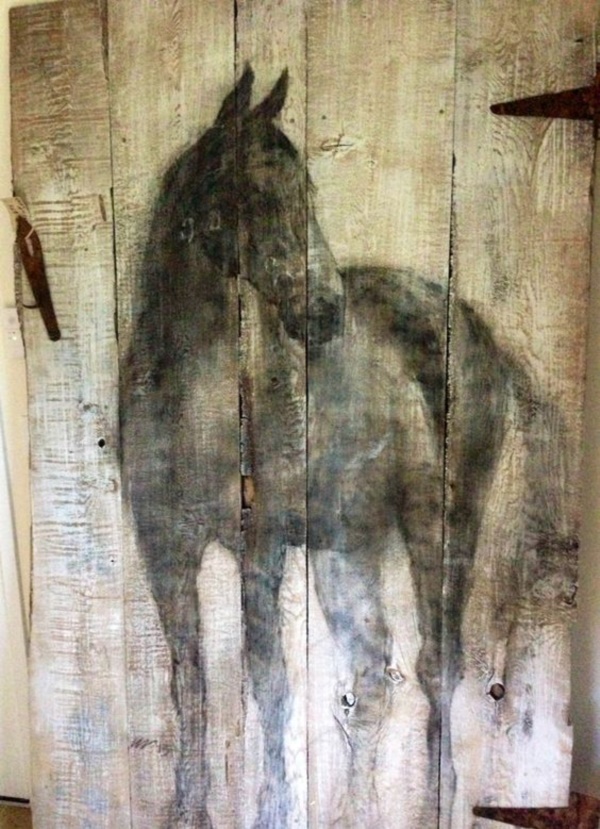 Image Source
A horse against its barn door, all in a painting or if you want that extra mile, have your actual barn door sport a horsey painting.
Turn Back, Please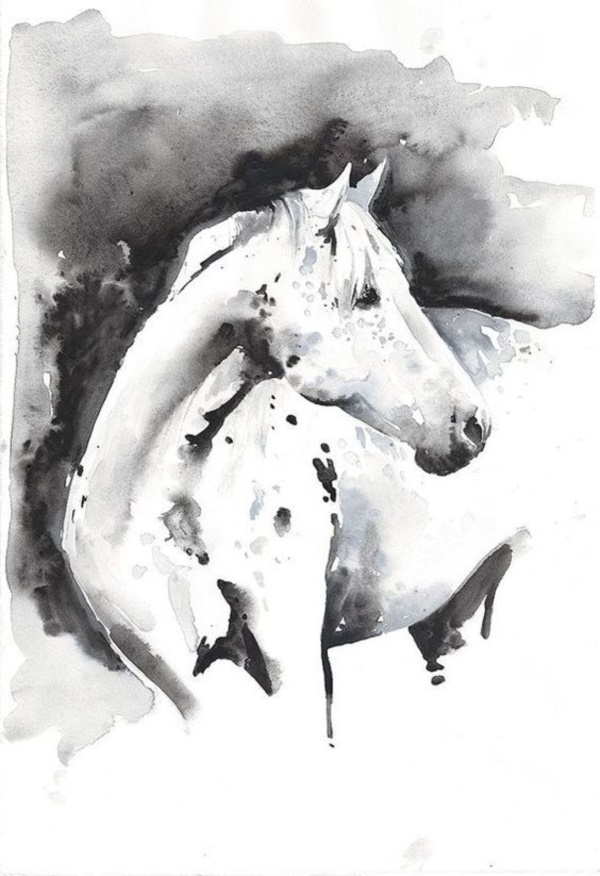 Image Source
When your horse turns to look back at something, it is that moment that has been captured here in two colors only.
Mustang Delight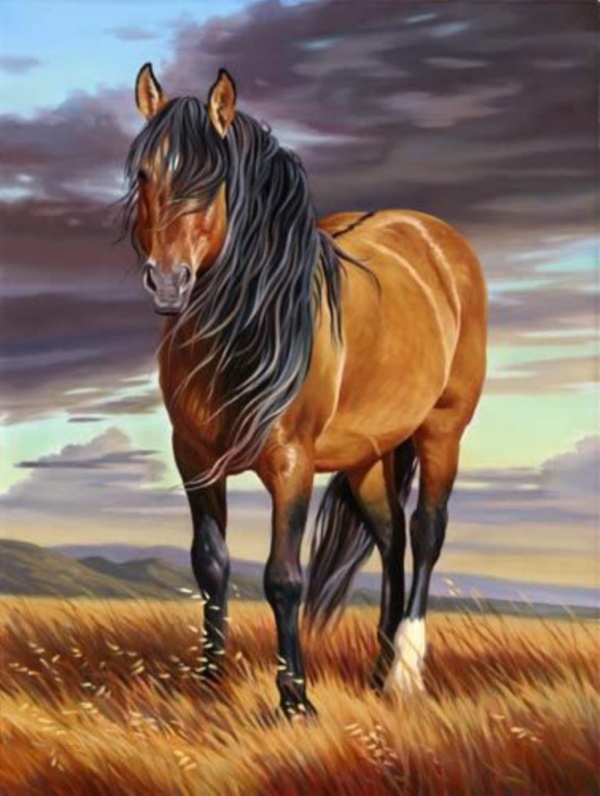 Image Source
Long before Ford Mustangs came into vogue, the actual horse breed Mustangs made for magnificent paintings.
Friendship and Love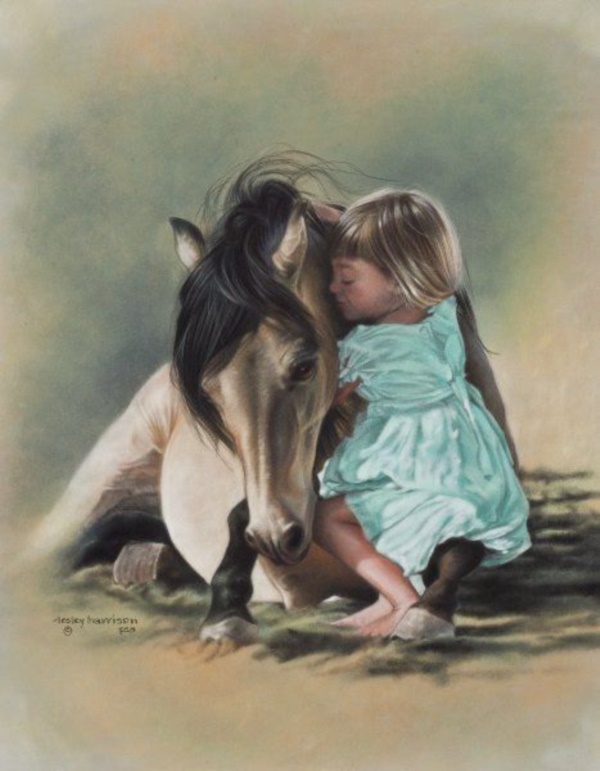 Image Source
This cute painting of a child cuddling her ride will soften the toughest of hearts.
Gone with the Wind



Image Source
This painting of a horse running gives an impression that it is running towards you!
Horses are lovely, gentle, and useful creatures. In real life, they form close bonds with whoever interacts with them and caring for horses is a fulfilling pastime or occupation. Striking horse paintings like you have never seen before capture these emotions beautifully!