Ever pondered about some unique place to load your precious books with? Or snuggle in some cozy place to sit and read a book? Maybe your house need some shelves or you need a cozy and prolific workplace for yourself? Besides the rush of infinite ideas to renovate your house and make it look different, I think, you totally forgot that you have already filled in every corner of your house.
Congrats, there! Your hunt to find ingenious ideas for recreating your house is over and your puzzled mind, now, can relax and stop thinking about the perfect place to get some extra space to fill in. The space under the stairs always go missed and no one on this planet would ever deny with the fact it makes quite an impressive design and interior for a brilliant space to be hatched. I am sure that you too will see the extent of creativity just after you dust off the cobwebs and go through these Under The Stairs Employment Ideas.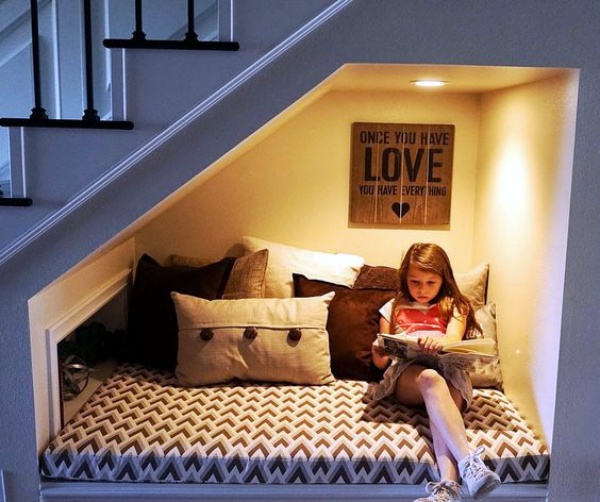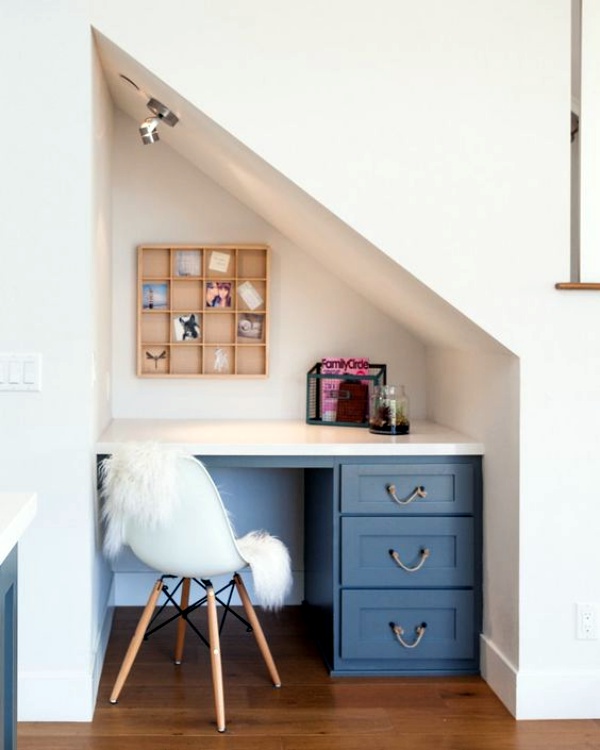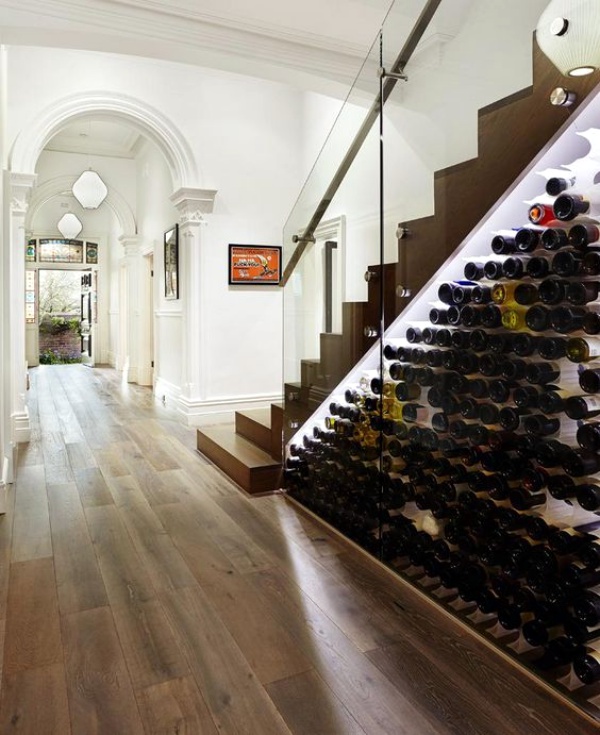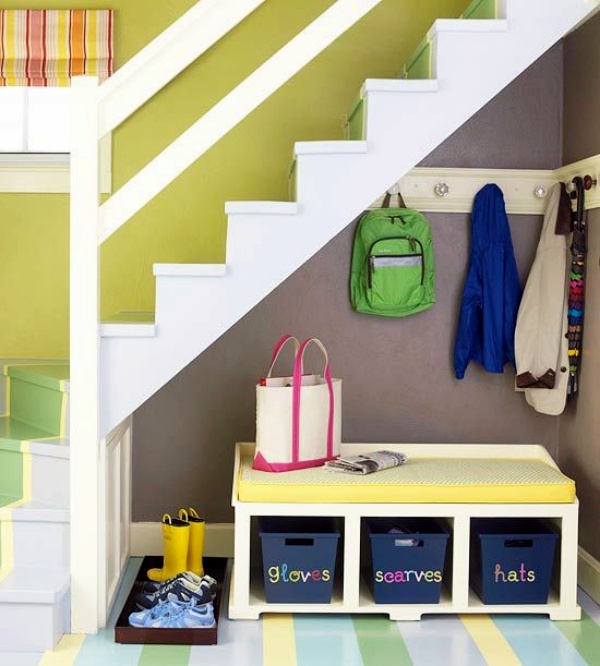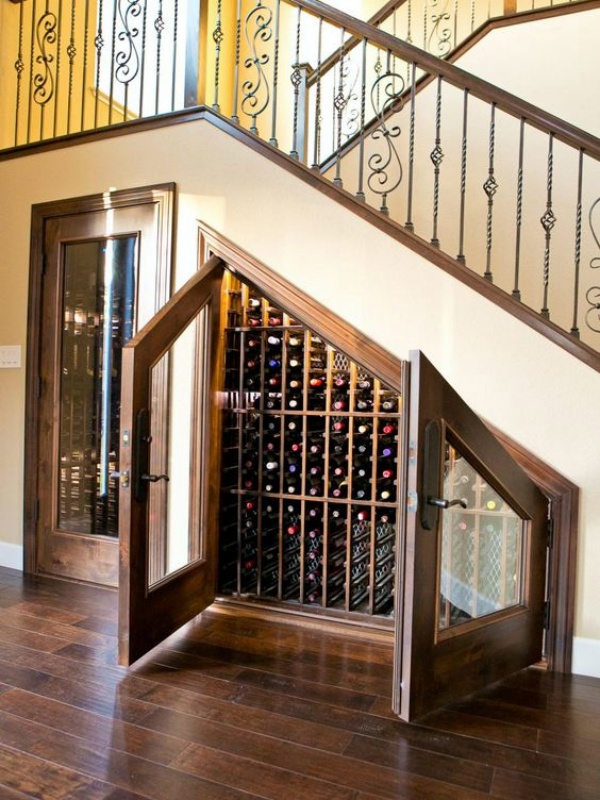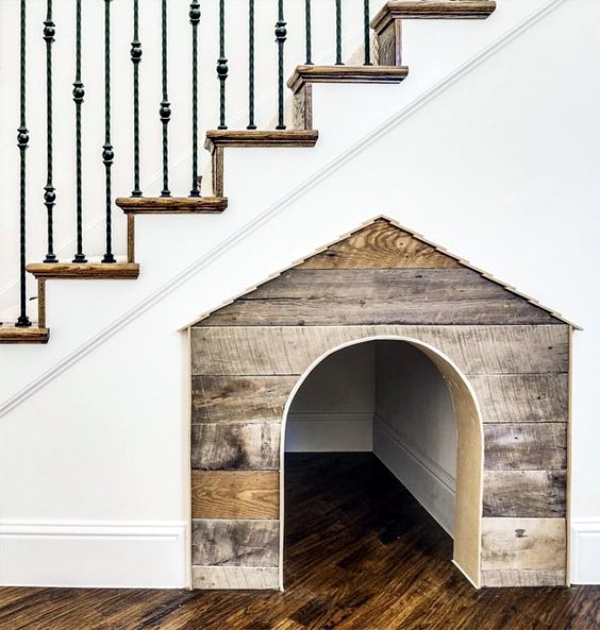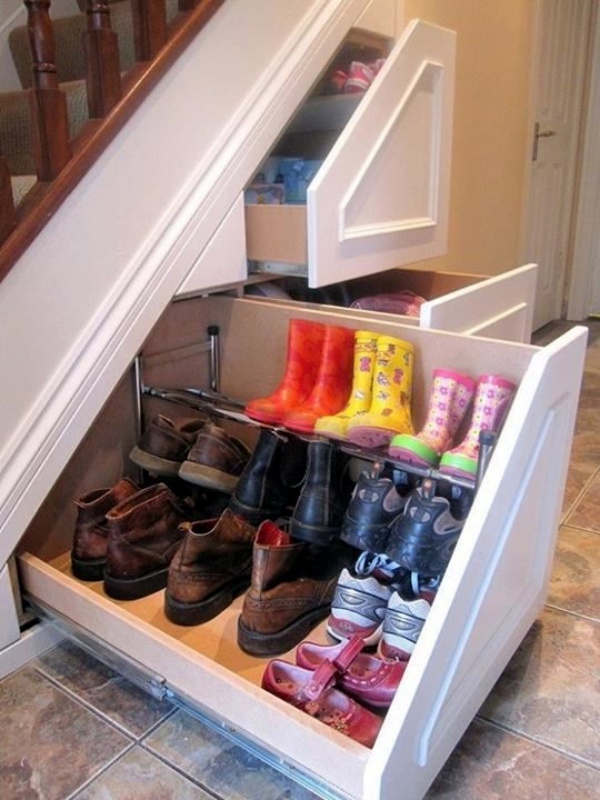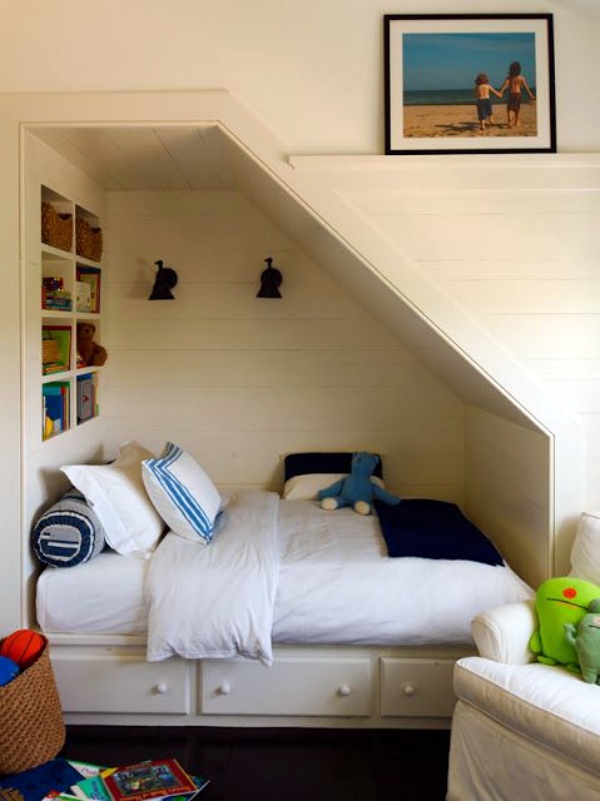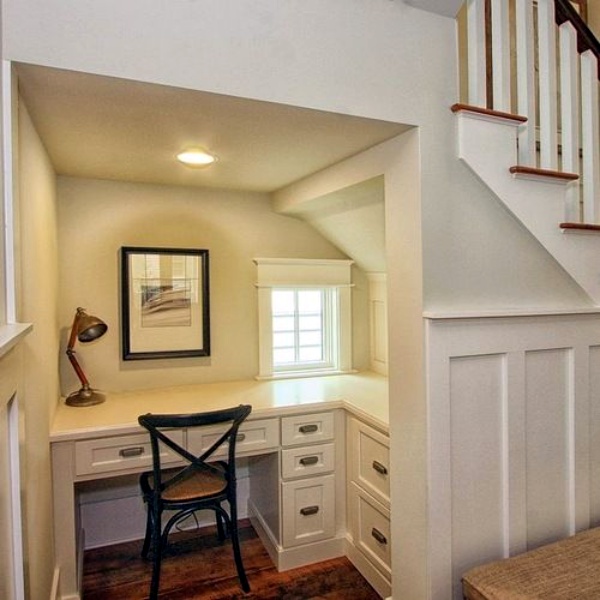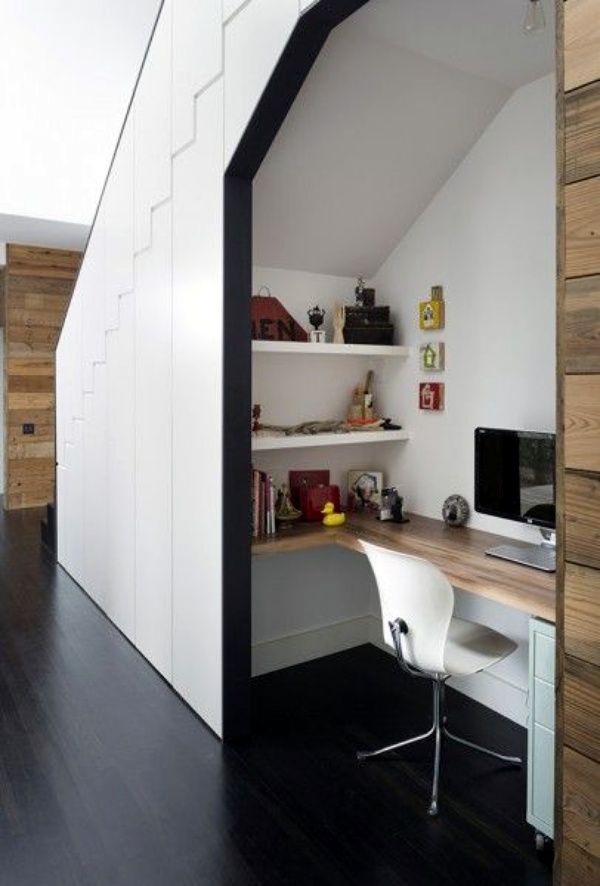 Under The Stairs Employment Ideas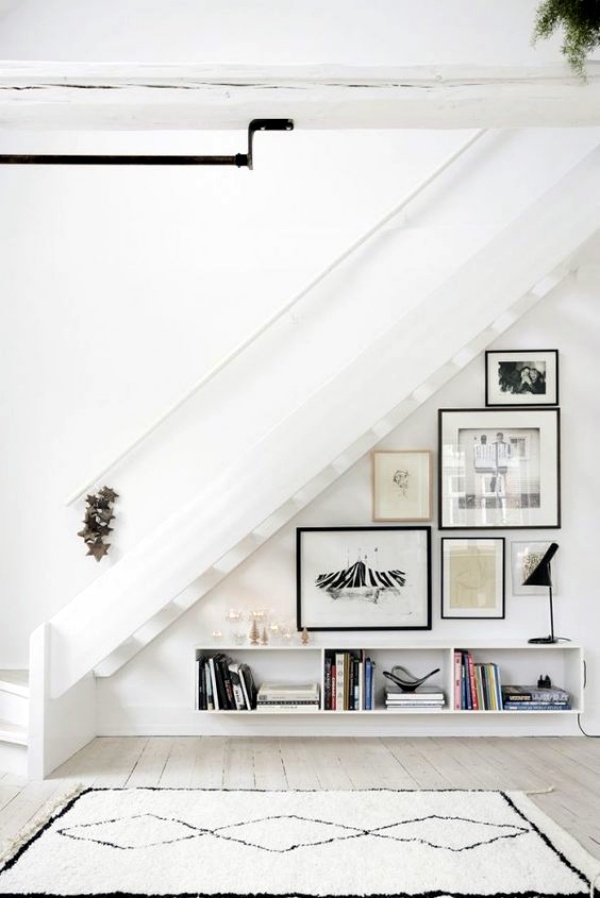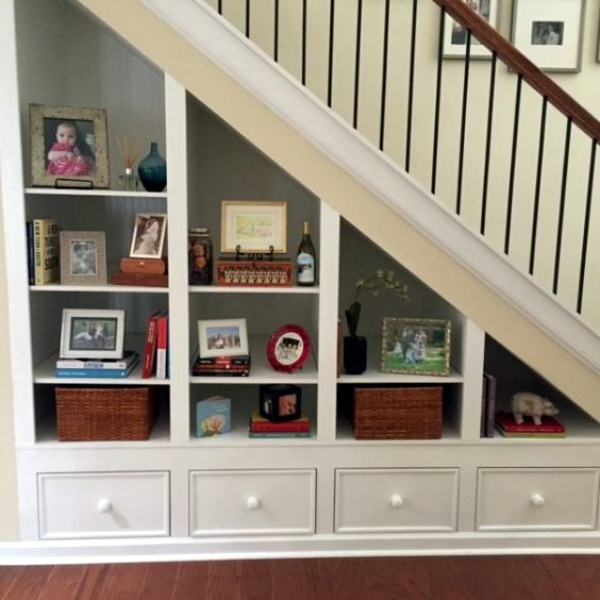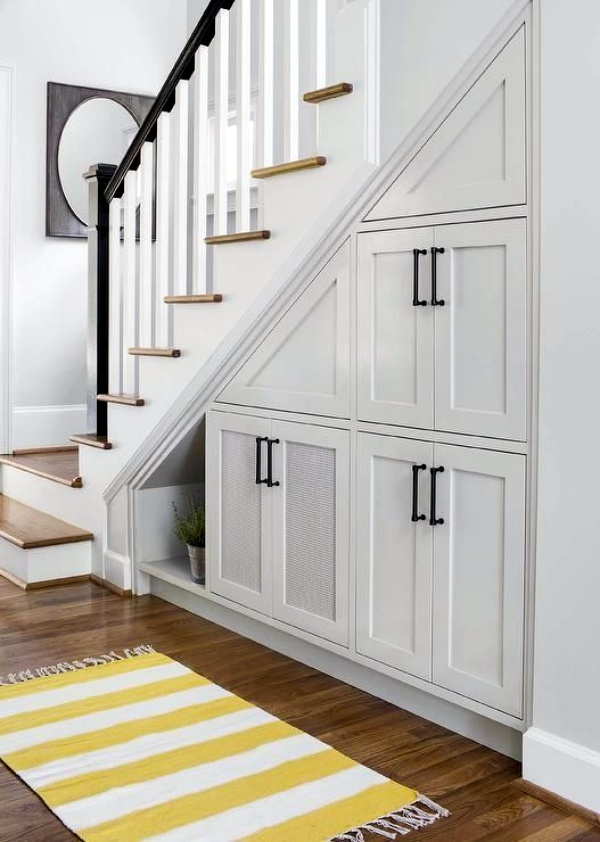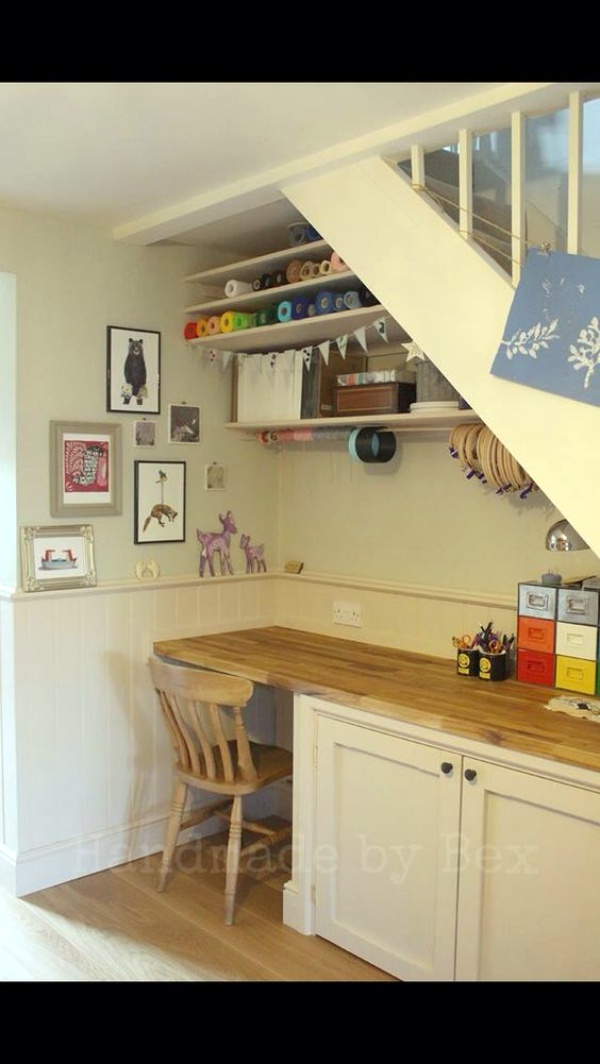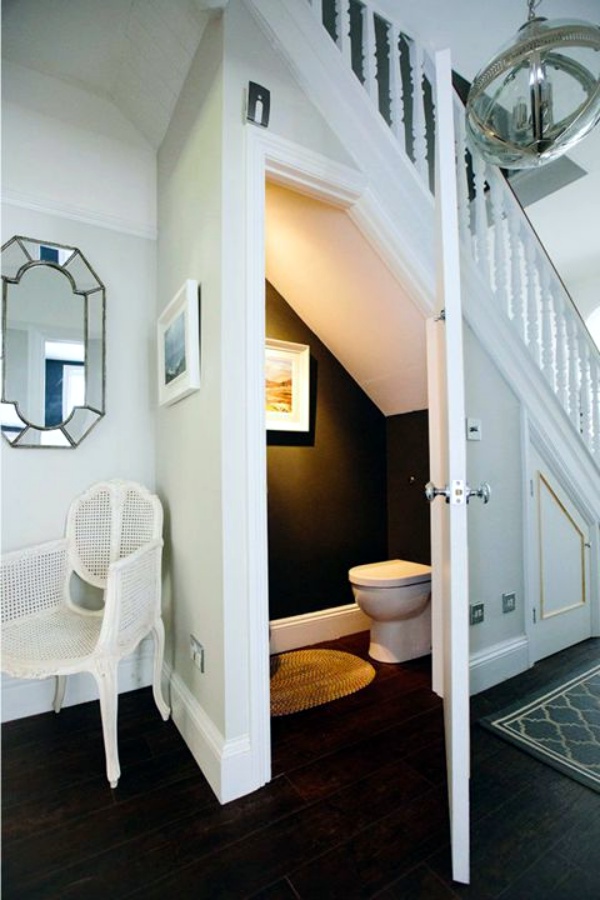 Storage Compartment!
Maybe for storing the grocery and old not-usable stuff or the stack of newspaper and all those other things that, anyway, would have made your home look messier! If you are totally a "Less is more" person then going for this intelligent house managing Under The Stairs Employment Ideas is going to nail it. Adding proper shelves in the inside hollow space below the stairs plus hinging up the doors is going to make this area look clean and managed. And these staircase ideas would also be a must try then!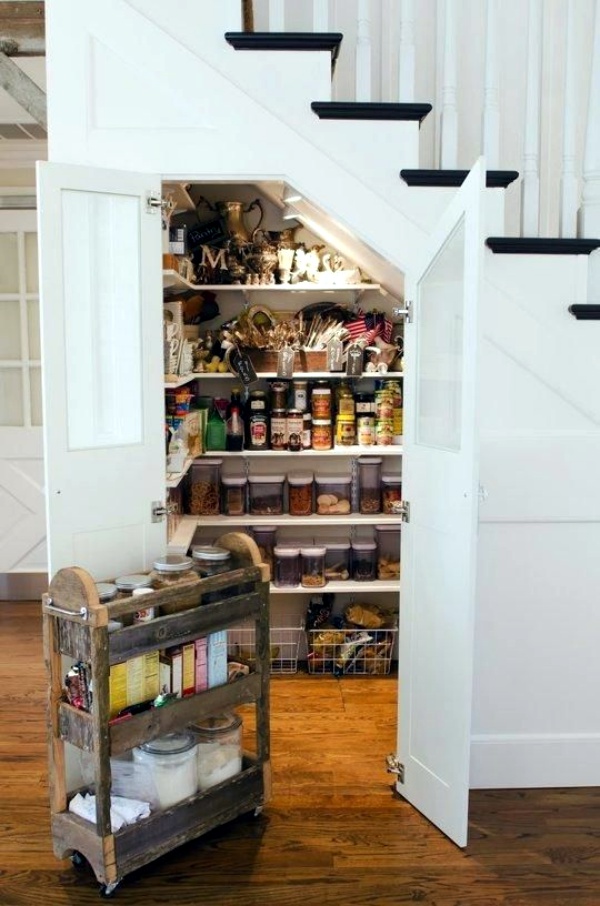 Perfect Workplace
Ladies and gentlemen, here comes an awe-inspiring idea for you to carry on your work and refresh the office for you at home. The space under the stairs, otherwise wasted, is advantageous when you could earn some weight to your pockets with it. Wink! This perfect workplace, though, just need a table and a chair along with your other required office stuffs and computer and it is ready. Indeed, choosing to opt for some shelves will make your approach to files and docs handy.
Some Decor is Never Bad
Do you miss how people compliment every owner having a brilliant house and your home goes missed? How about accentuating it a bit with exclusive creativeness and adding some decor item under it. First of all, start by buffing off the spider's spun and paint it to give a finished and renewed look. Contemporary decoration is maybe just the thing you would want then. You can add dramatic lamp on a wall hanging minimal shelf adding number of books and flowers vases on it. Picture frame or family portrays? More of some must try idea to make this Under The Stairs Employment Ideas bust up the block.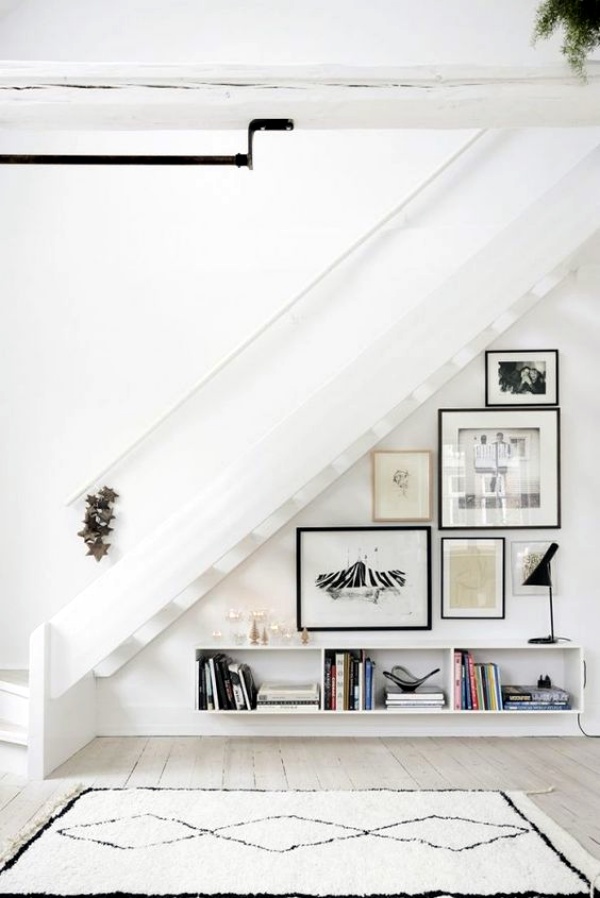 Book Lovers; Your Favorite Place to Be!
Perfect use of walls and space can be totally seen with this picture below. Readers would find this Under The Stairs Employment Ideas compelling because it has space to make your ever-wanted book collection along with the space to sneak up and read. Arrange the good illumination system and decorate it a bit with just a few minimal posters or wallpapers or photo frames.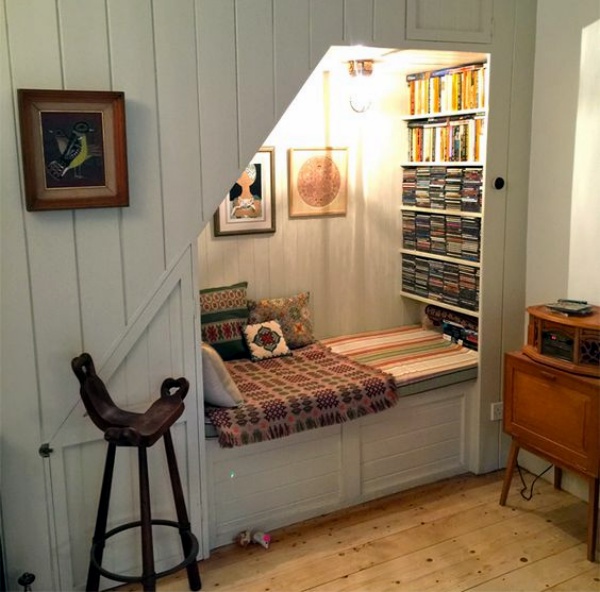 Be a Lady!
Thinking like a lady can be really extrovert and spellboundingly smart in its own way of recreating home and making it look more and some more organized. The space below the stair could be used to make perfect washing machine room cannot leave your mind until you actually this one. That, after all, looks really bad to have one inside an already low spaced bathroom, isn't it?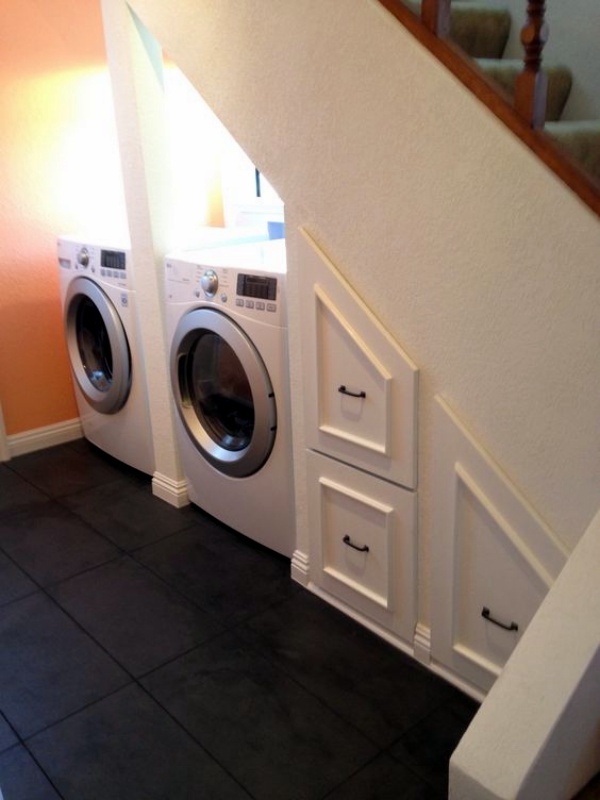 OH… Now That's Something for Grog Artist
Long tiring hours at work and no place to chill at home? Not fair, yeah? Try establishing this perfect bar corner and maybe this is what you would want to gift your dear hubby. A few shelves and a cupboard and you can always rely on your hubby to fill it in with the stash.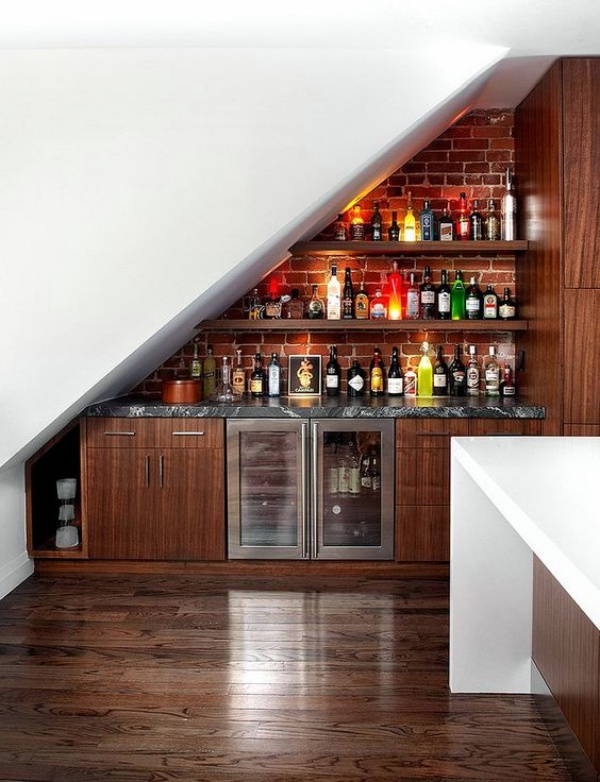 Beautiful Shelf Arrangement
And guess what; you can make one beautiful shelf arrangement all by yourself! Just need some ply sheets and carpenter withing yourself will give you perfectly cut boxes. This is how you can easily organize your important but nor regularly used stuff along with books and vases and lamps to grace up the glory of area under the stairs. Arrange a nice painting and an arm chair and see if you can do this arrangement besides a window. An evening with a cup of coffee and book in hand is all one would need to make it mesmerizing.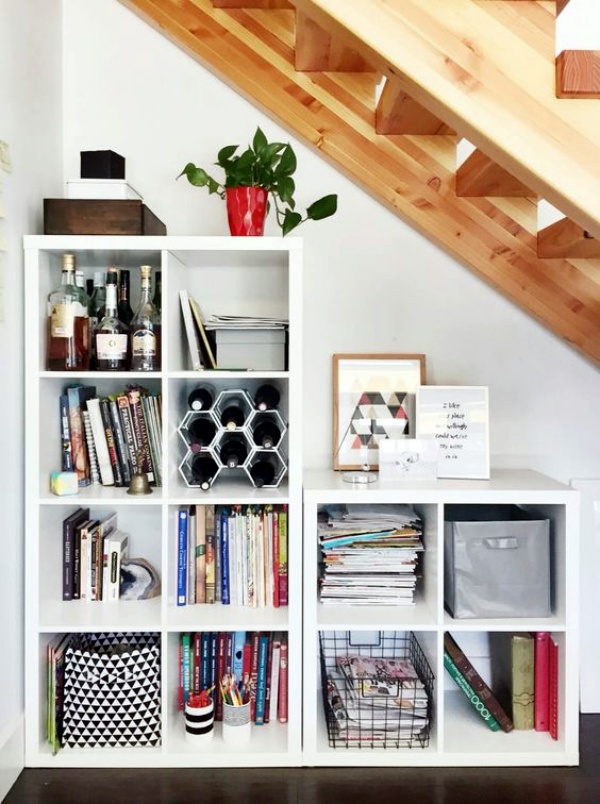 The space under the stairs often go ignored. But with the genius ideas to renovate your home sweet home in nothing but a useful way is all you ever desired. Small shelves with books and lamps or a table to work with computer and stuff would totally make your guest feel awestruck.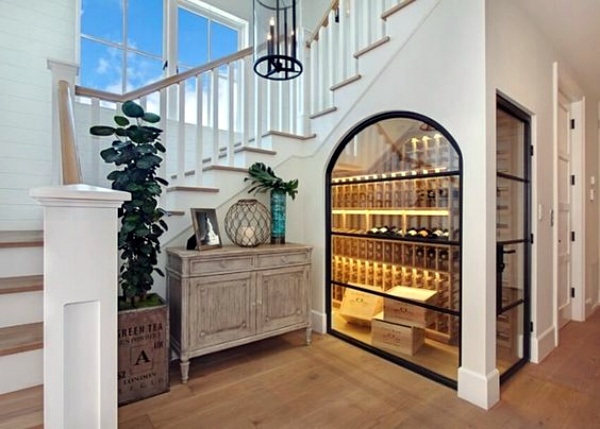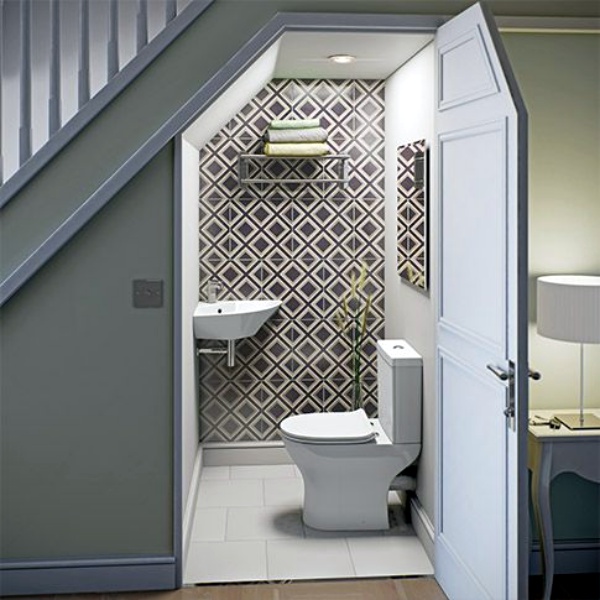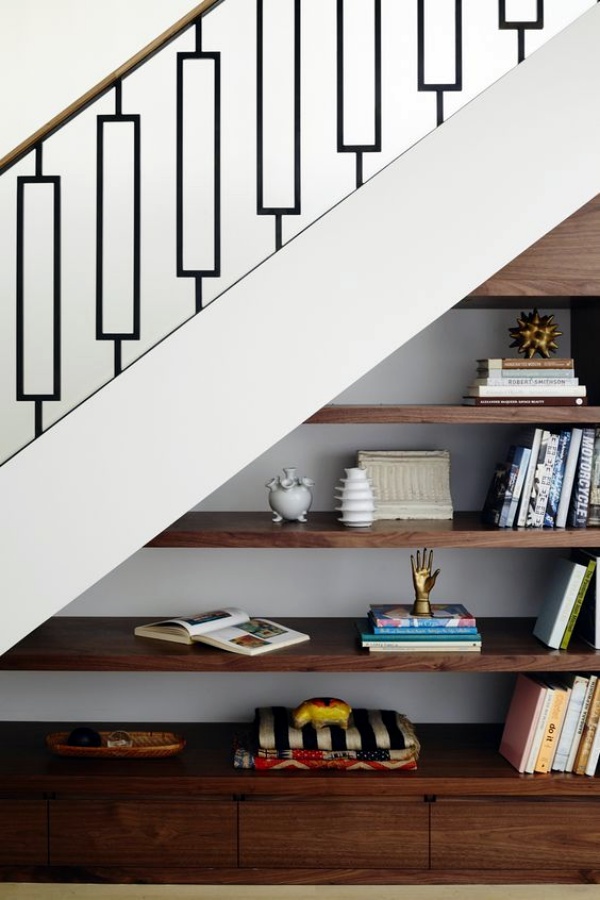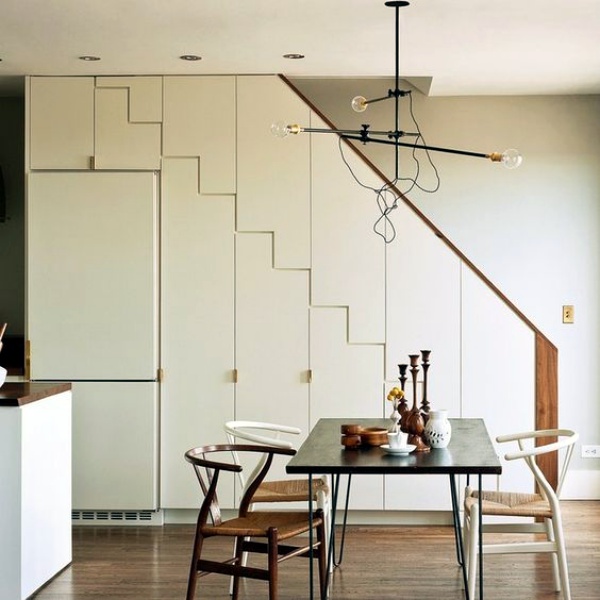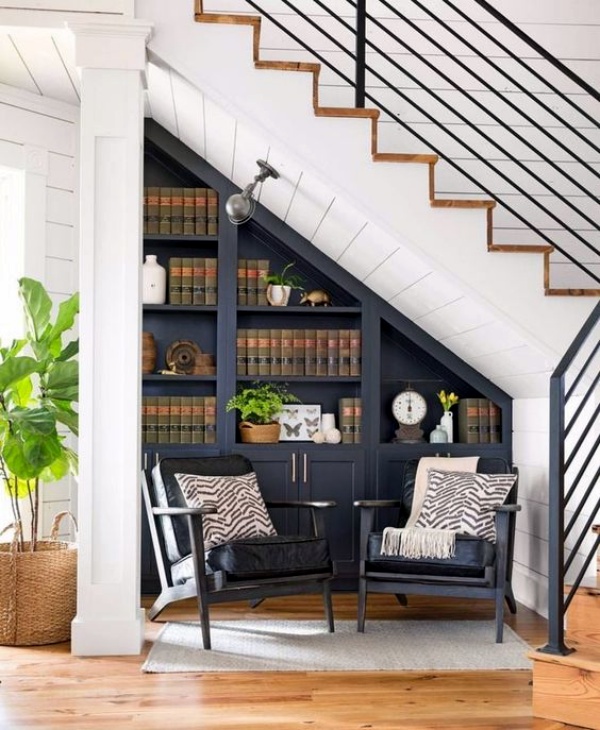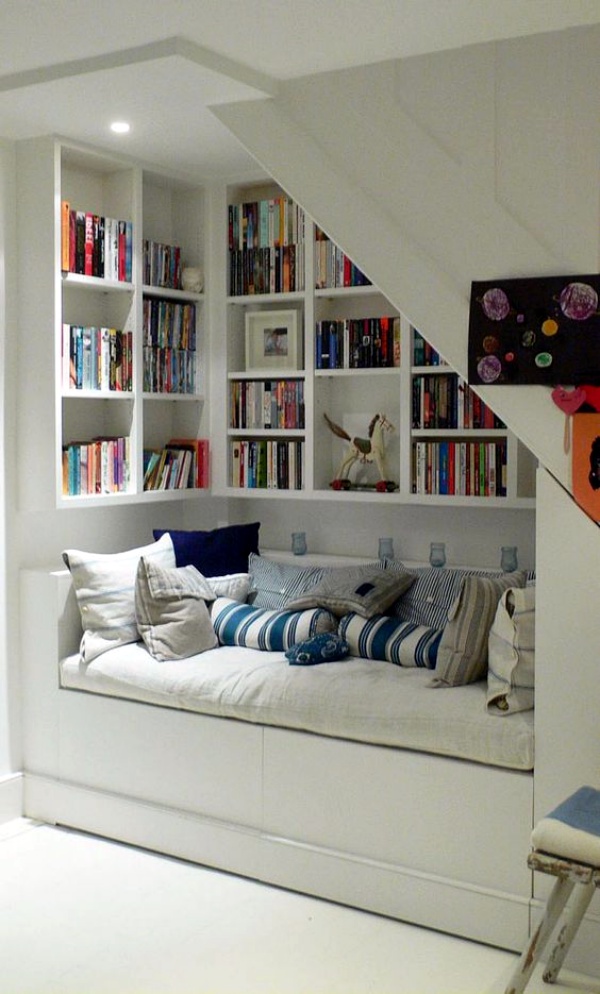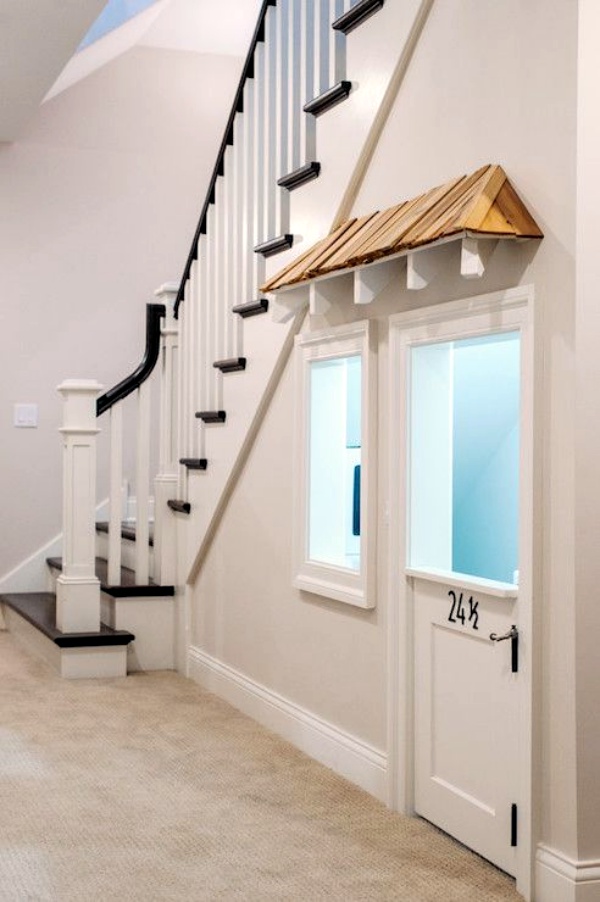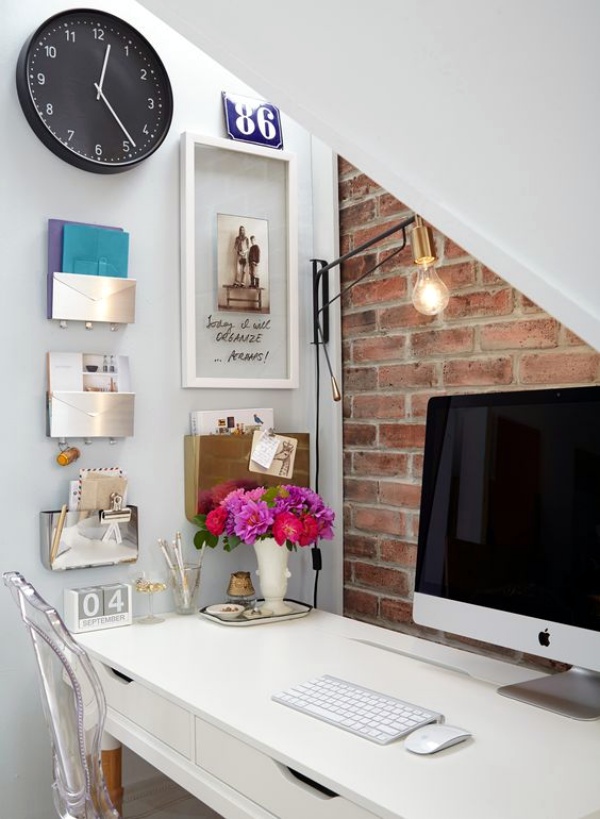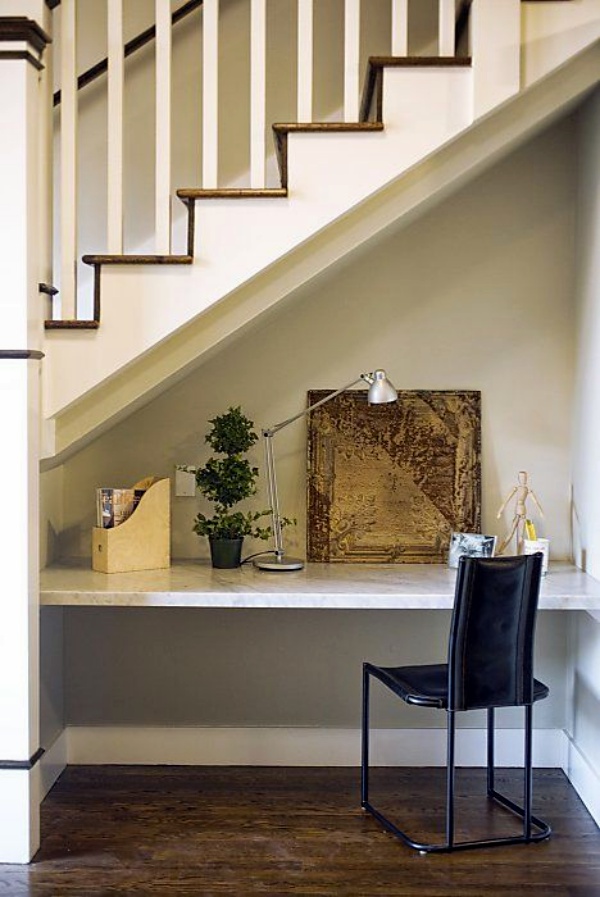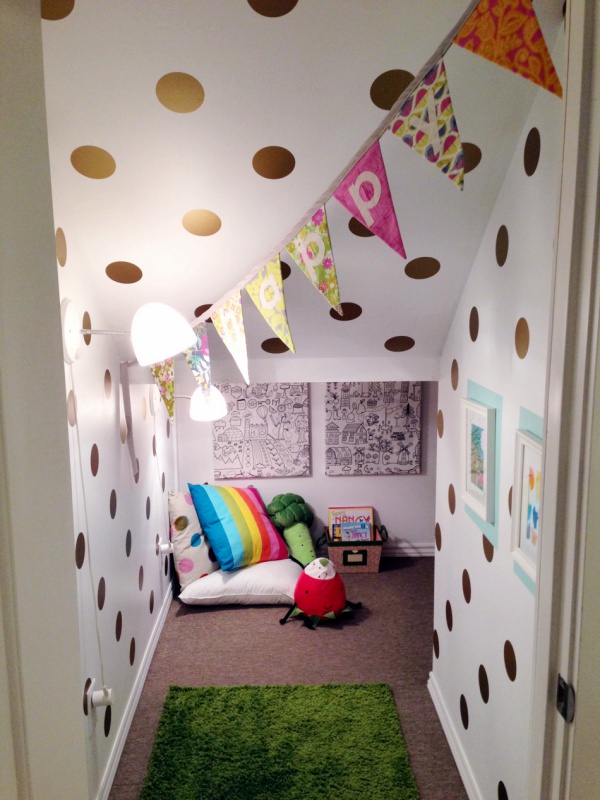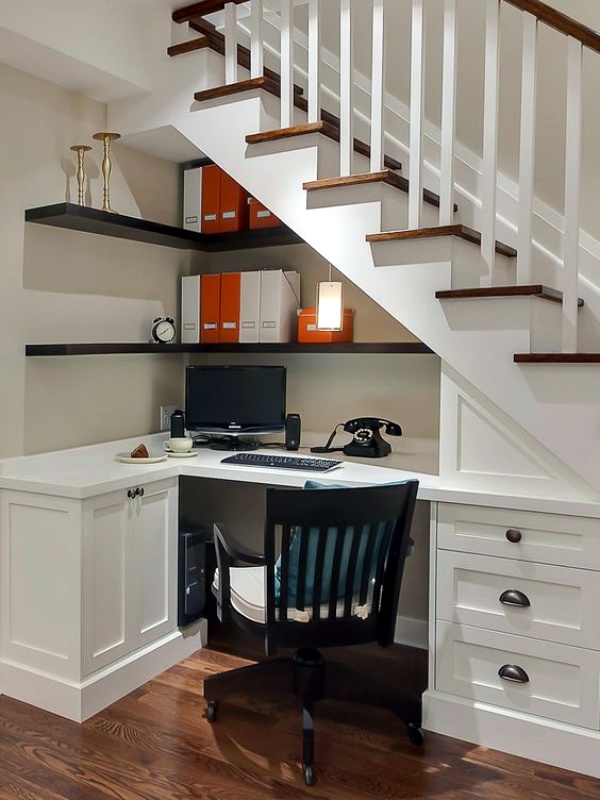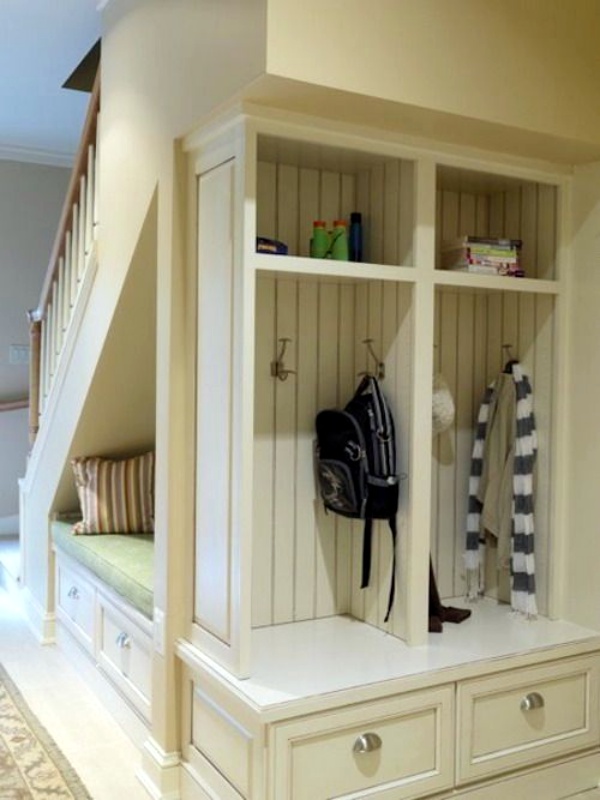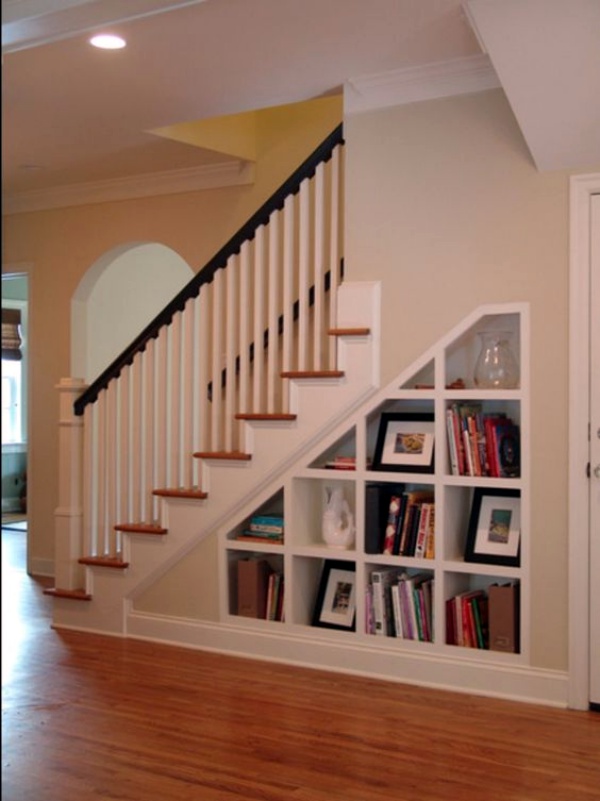 And decoration part is what will keep the same old space rejuvenated and alive and non-boring forever. Go on DIYing some stunning embroidered pillows and cushions to keep your gonna-be favorite and most cozy nook of your house look sexier.
Save
Save