Awesomeness as the title suggests can happen at the most random of moments, which brings us to the point that one always needs to keep looking for opportunities like this. We never know when the artistic inclination will strike us and when we will be moved to make something awesome and creative out of the most mundane objects. For instance, grabbing a cup of coffee (or other beverages) at a shop like Starbucks is something that we must have done in our lives but rarely have we considered the cups we drink our beverages in as a raw material for art. The thing is that while the concept of Starbucks mug as a means to randomly awesome art is a relatively new idea, the idea of cups as art is not. If you don't believe us, all you have to do is look at very warm and vintage tea cups, which had and still continue to have a lot of artistic value. Imagine, just drinking a cup of hot beverage as a pick me up and then instead of throwing the cup away, converting it into random art that has its own random awesomeness. Sounds good, doesn't it?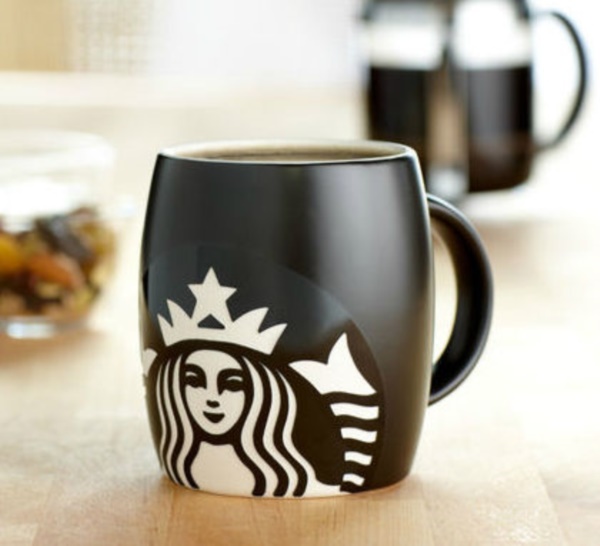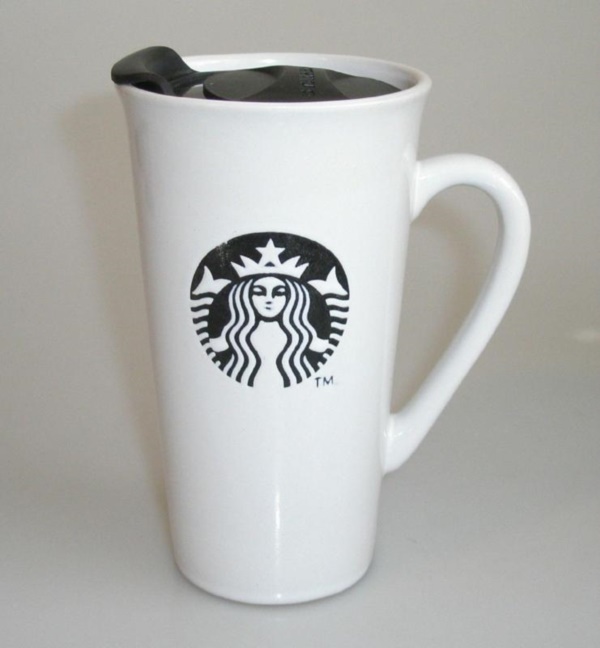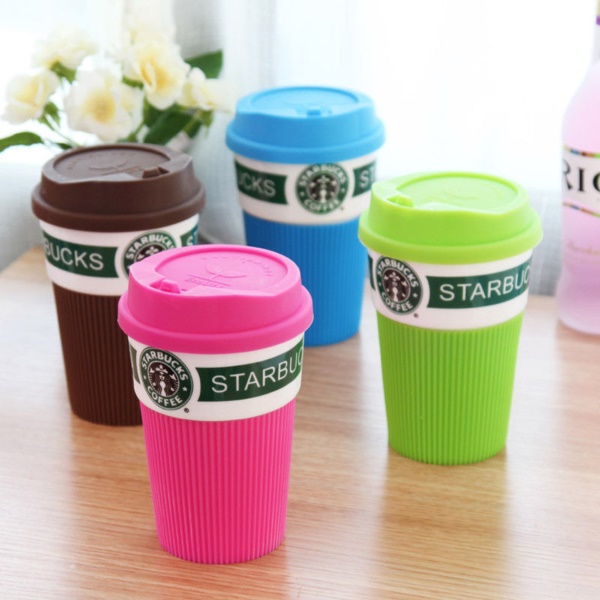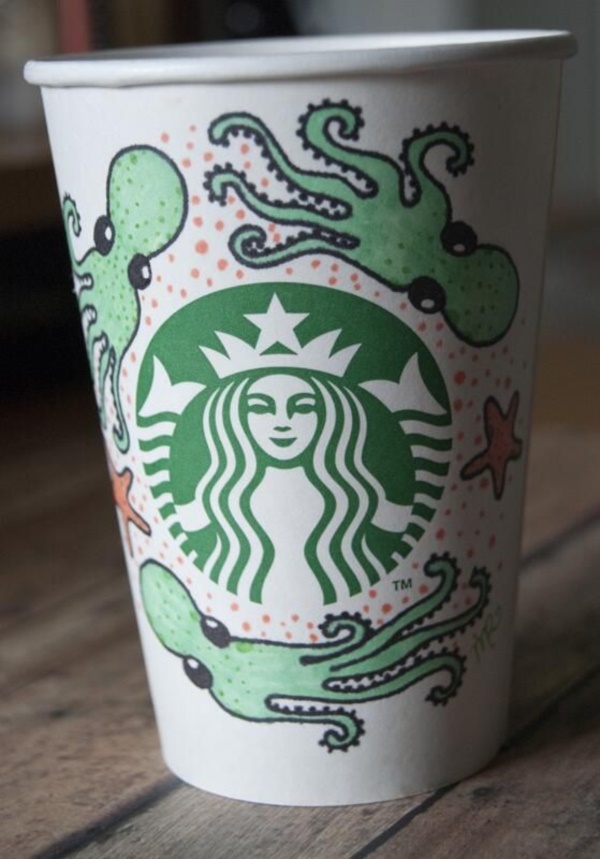 STARBUCKS MUG ART FOR RANDOM AWESOMENESS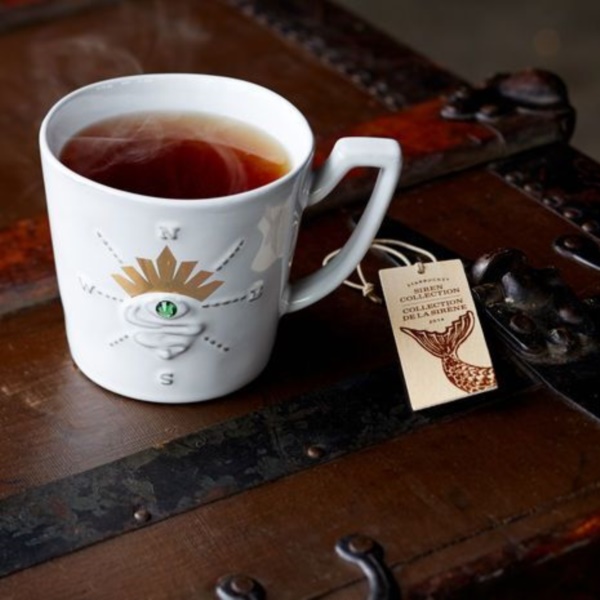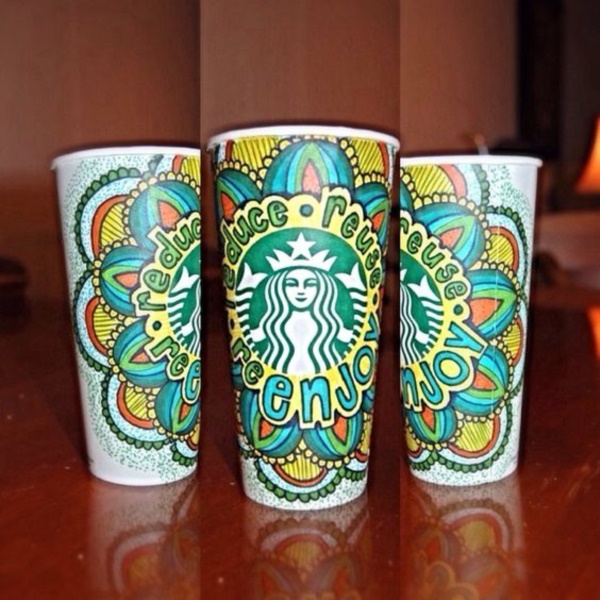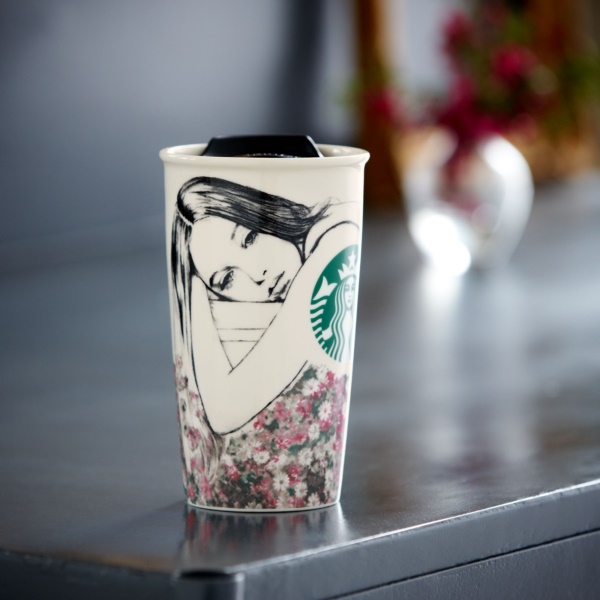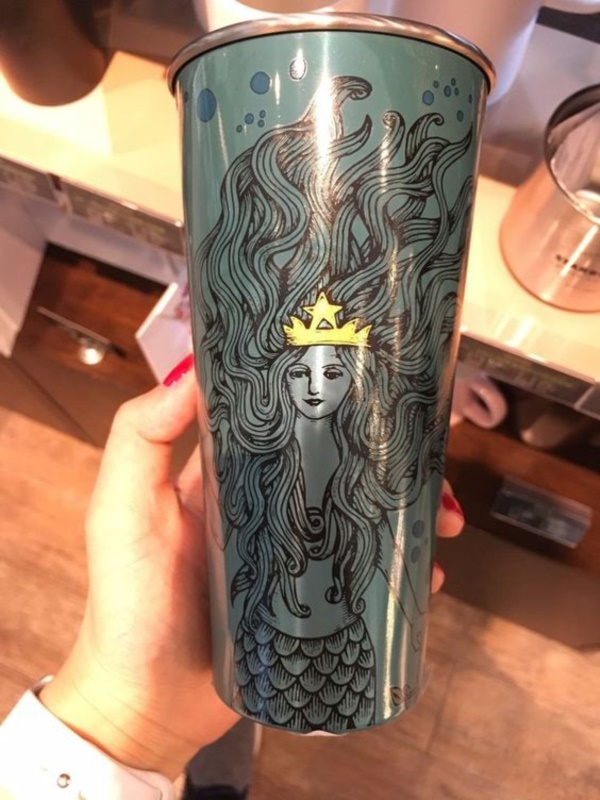 When owners of coffee shops can put a lot of thought into and come up with cute coffee shop ideas for you to enjoy your cuppa, then you can go to the next level and make the cups look prettier. In fact, we are sure that using your Starbuck cup to form the base for your artistic endeavors is a great step towards recycling, which means you have cute art on one side and a worthy recycling project on the other. Plus, if you are stuck for ideas on how to make your cup look awesome, you can always check out colorful coffee mug ideas to choose from for inspiration.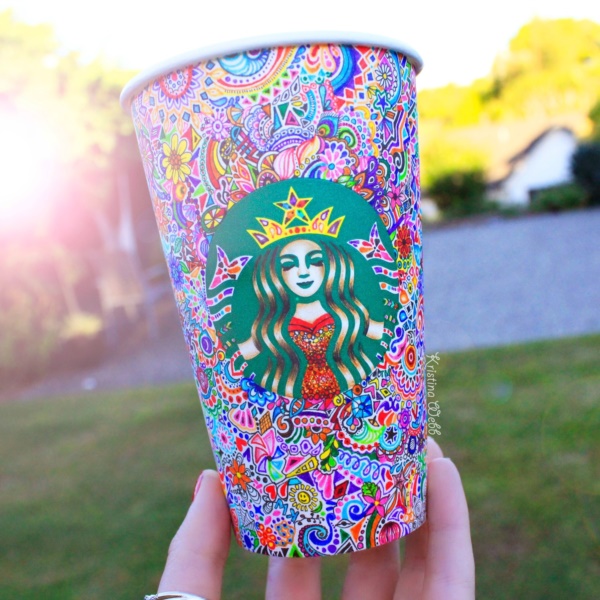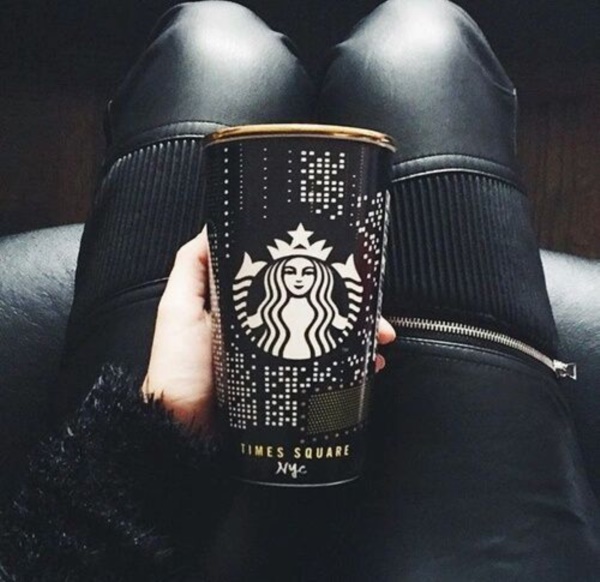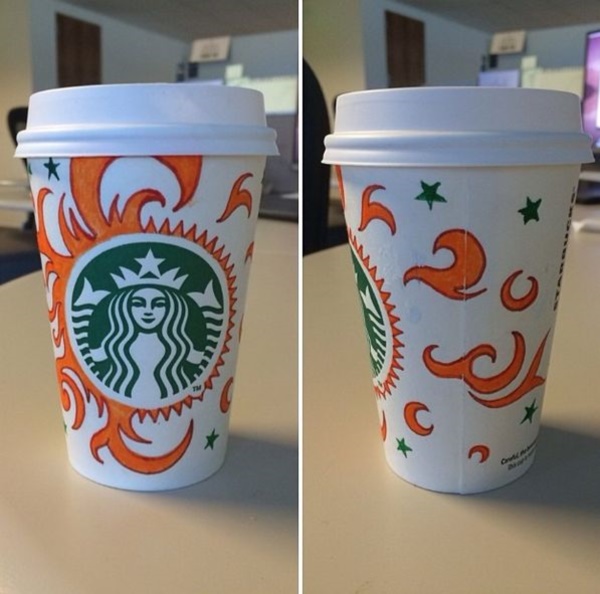 If you are the queen of bling, then a good way to make your drink receptacle (by that we mean the cup you drink from coffee from) look different and artistic, then it is a good idea to add bling to the cup. A simple cardboard cup can be converted into something glamorous and memorable. This will make the logo on the cup come to life in a definitely glamorous and glitzy way.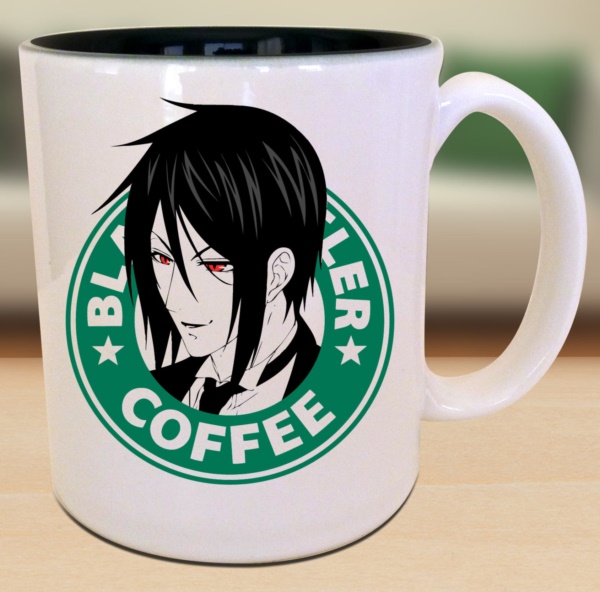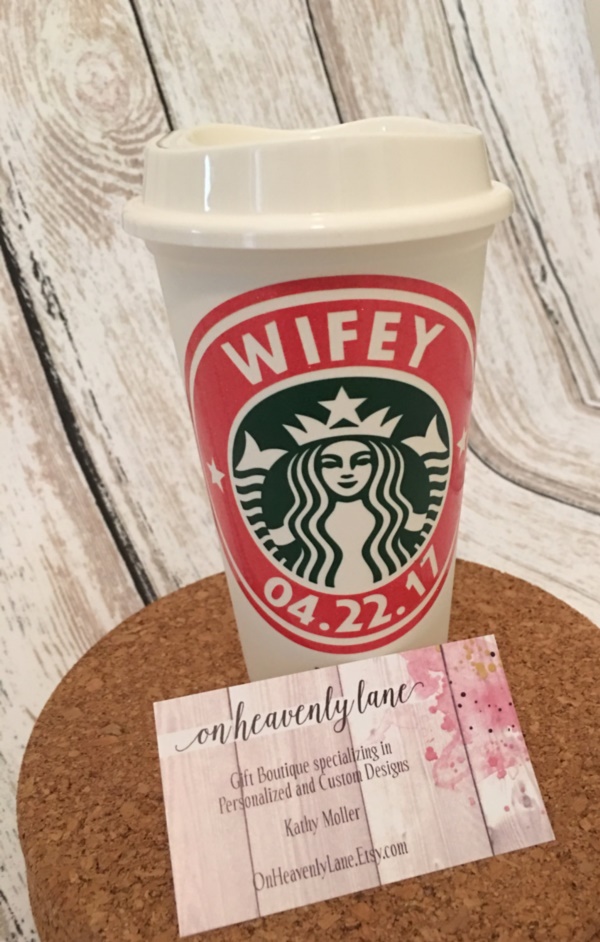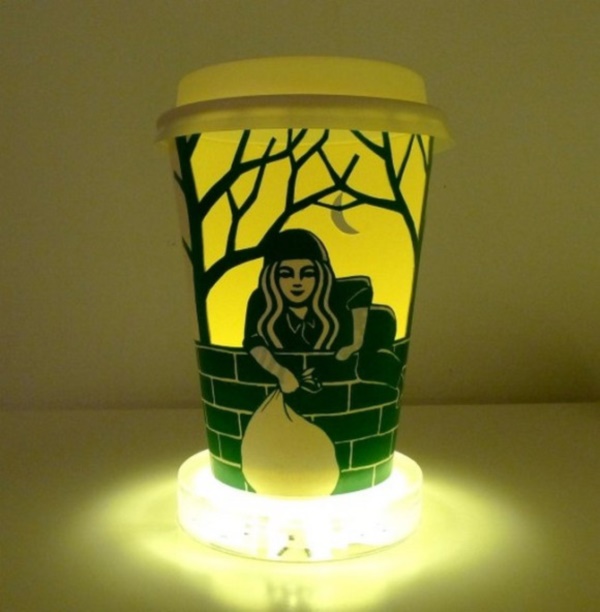 If you want to stand out from the crowd, then a good way to do it is by adding scales like those of a fish on the cup you are drinking from. In fact, if we are not mistaken, there is a cup like that was part of last year's anniversary collection. When we look at art that is awesome and random, then there is no harm in looking up ideas that have been carried out already to be inspired to do your own work. You can also add a cool factor to the cup by drawing sunglasses or even adding cute sunglasses made of plastic on to them along with a nice bow to make it look great.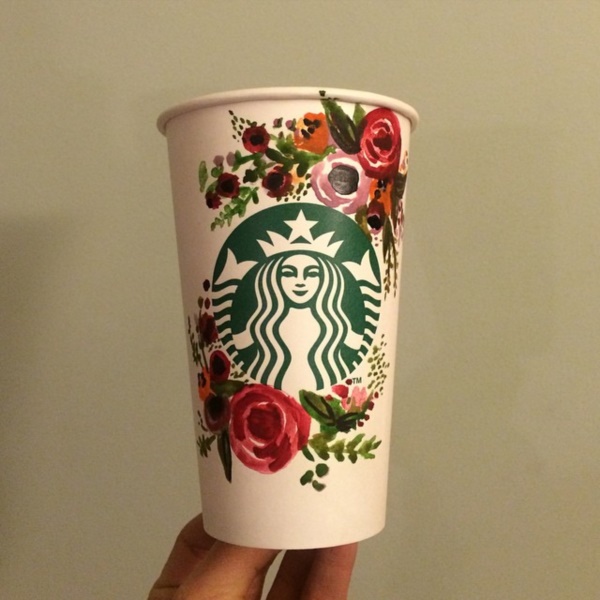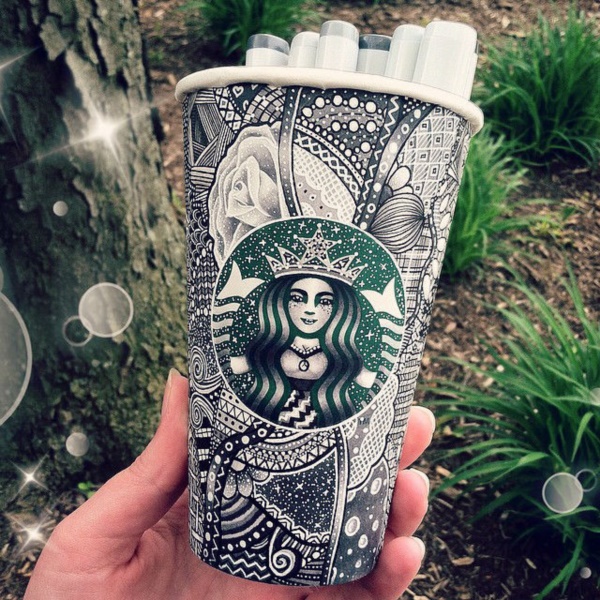 If you are the kind who is into Zentangle art, then a good idea would be try your hand at it around the Starbucks logo lady who looks ideal for such work. In fact, once you get your head around the concept of cup art, we guess there is no end to the possibilities of what you can do. Like having a cat or dog perched on top of the head or even making it look as if the animal in question is peeking into your cup of the hot beverage that you are drinking. A cartoon or two on the outside of the cup is another awesome artistic thing to do with your Starbucks cuppa but in this instance, you can keep it limited to black on the white surface instead of going for color.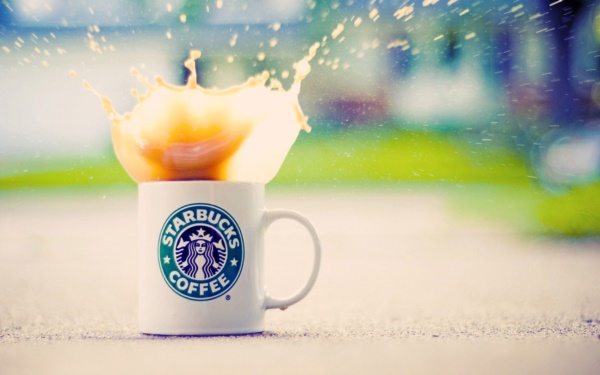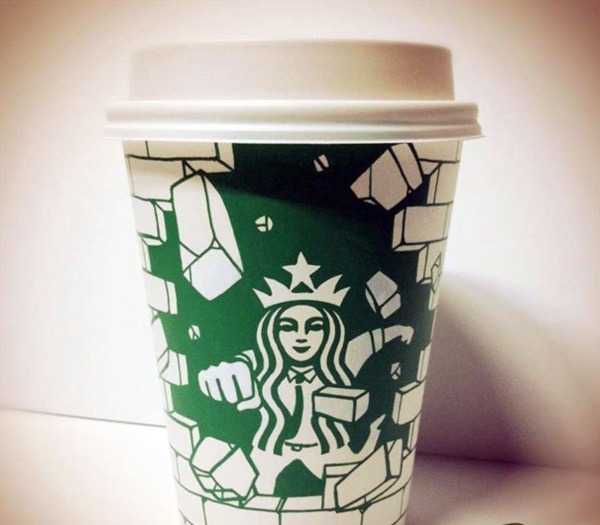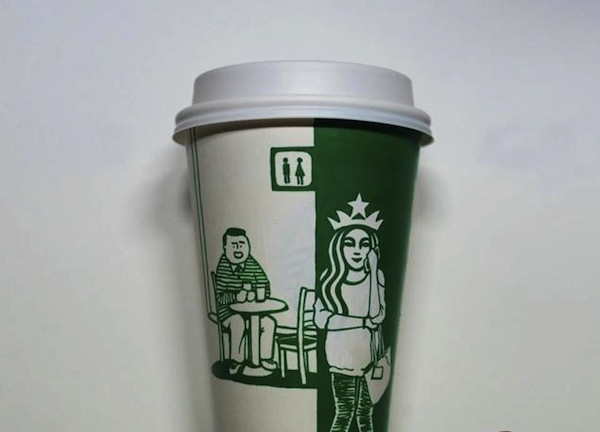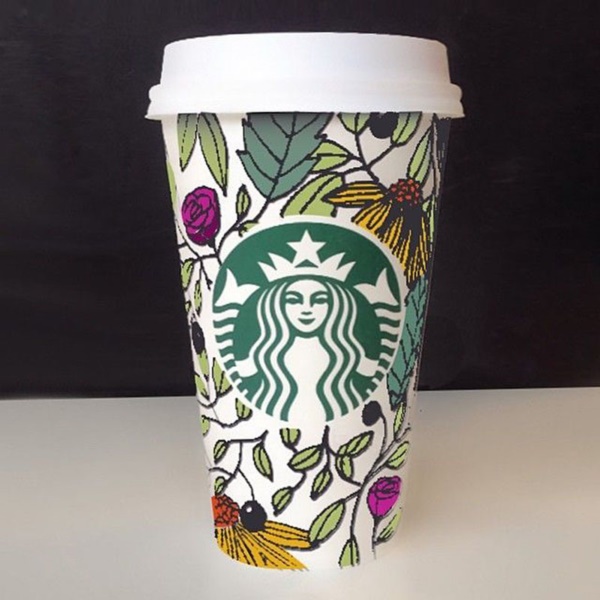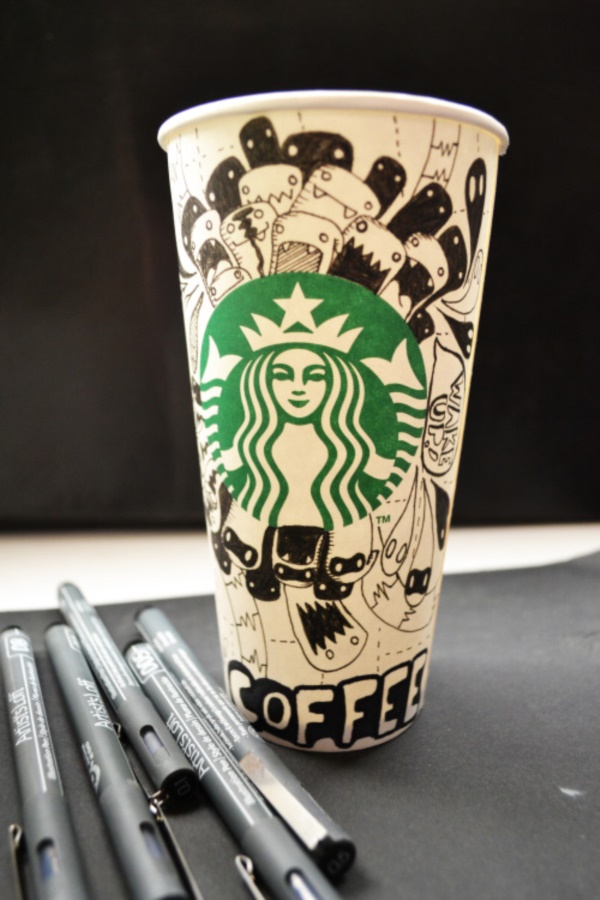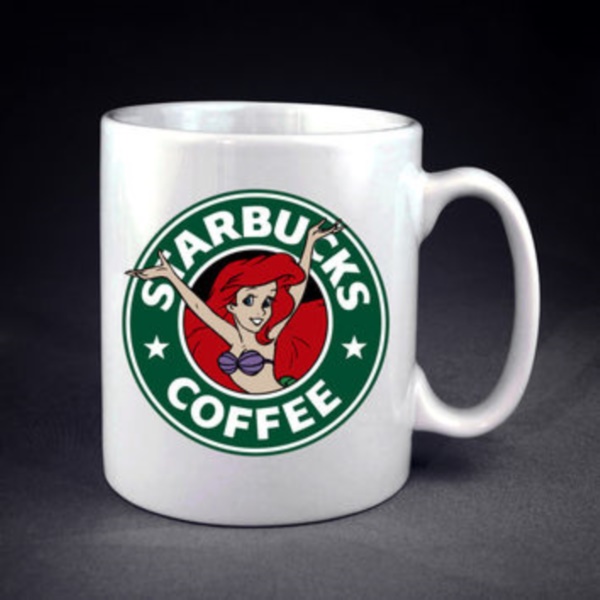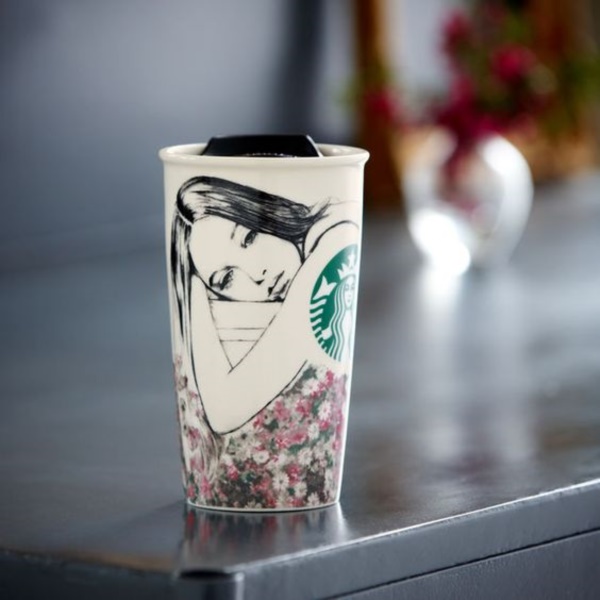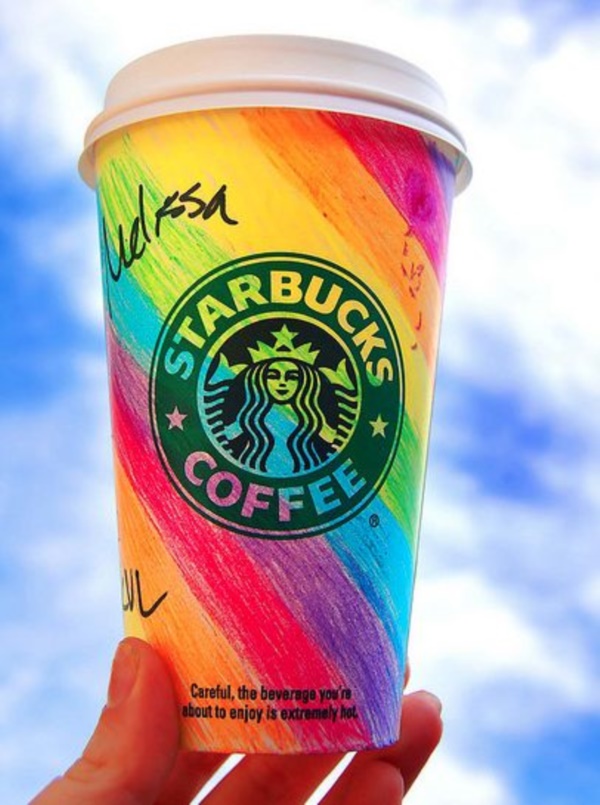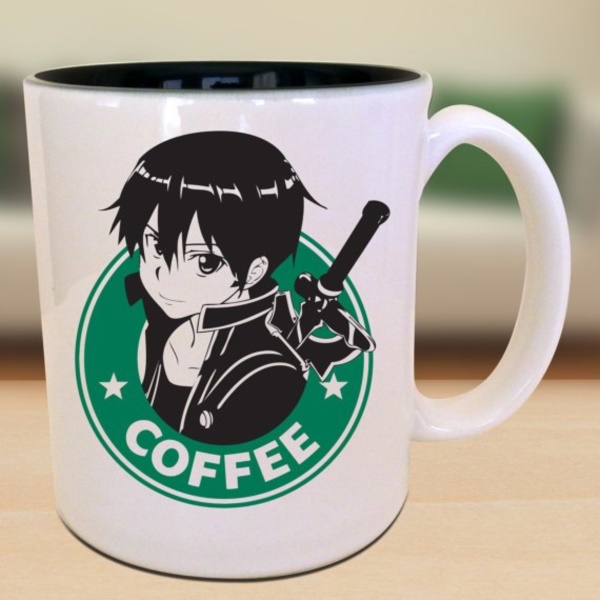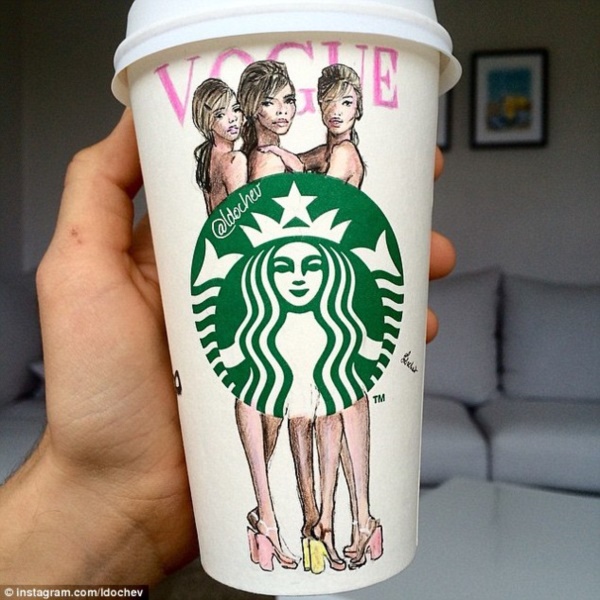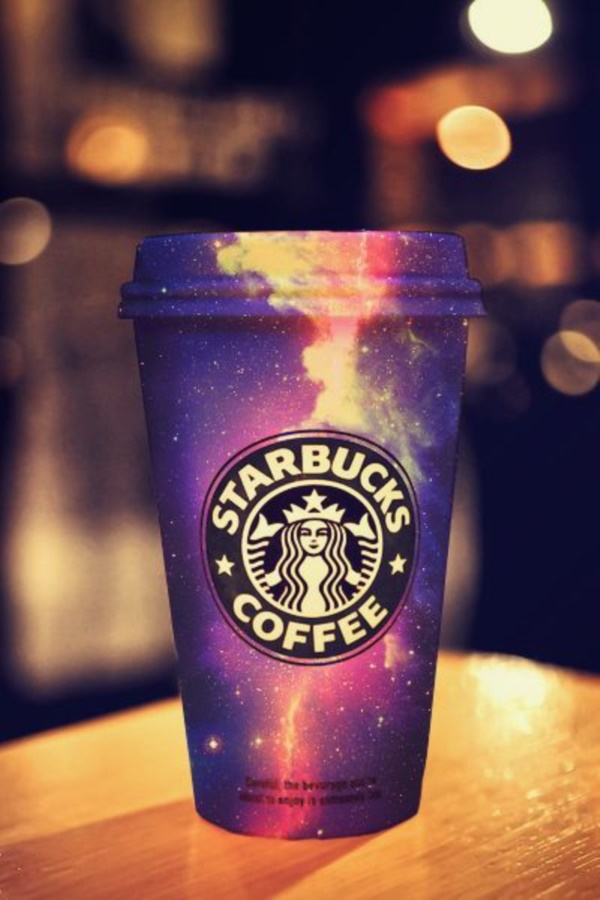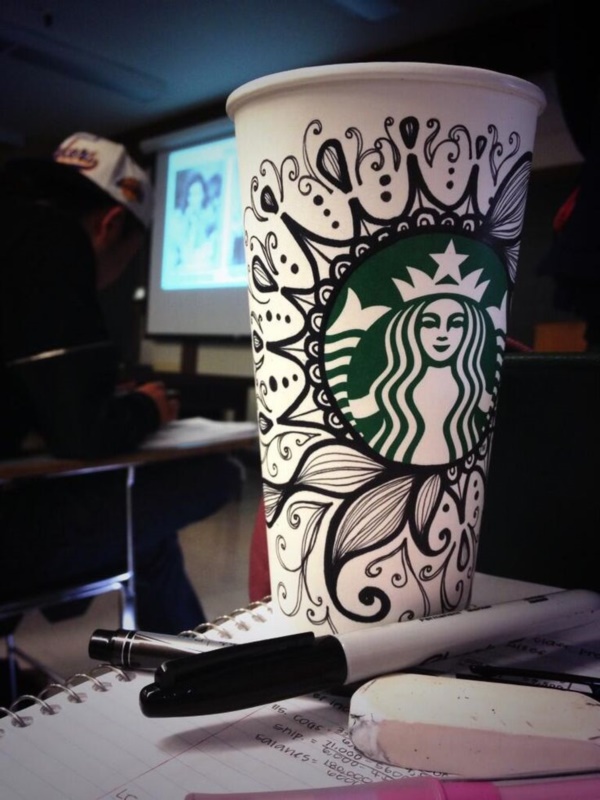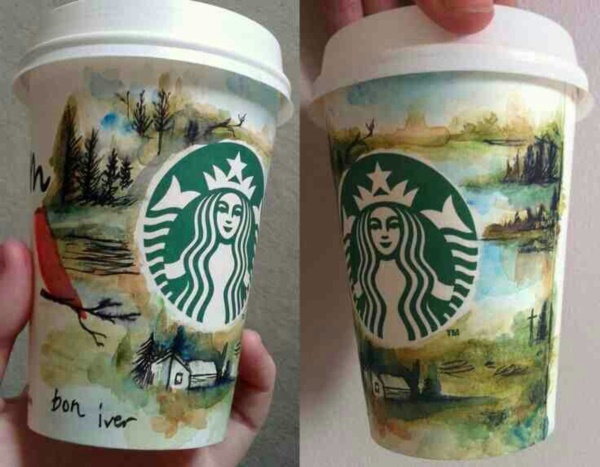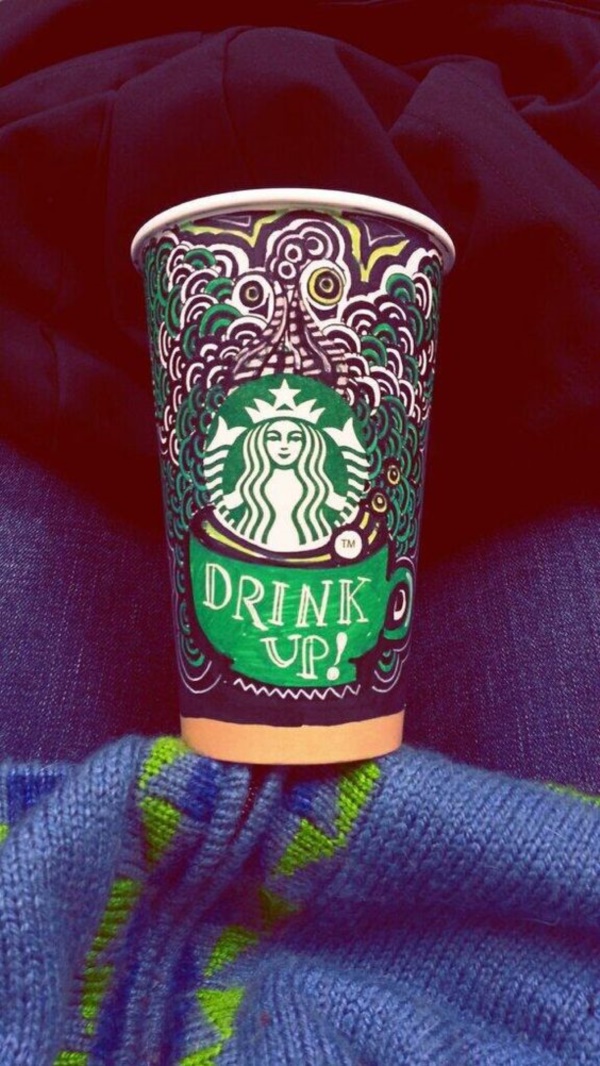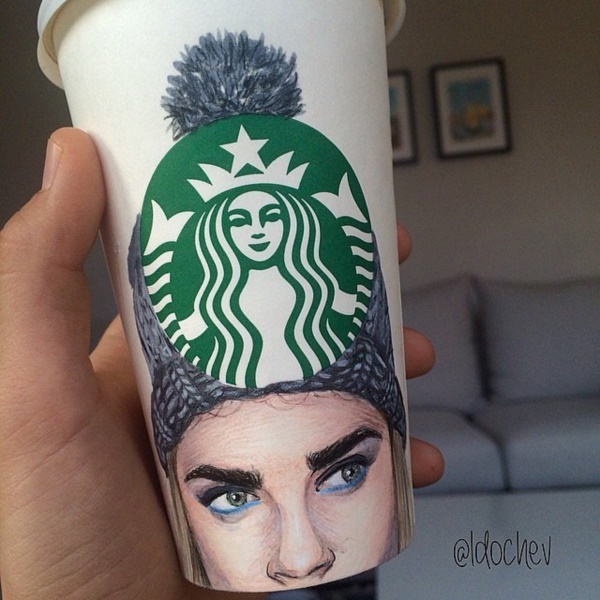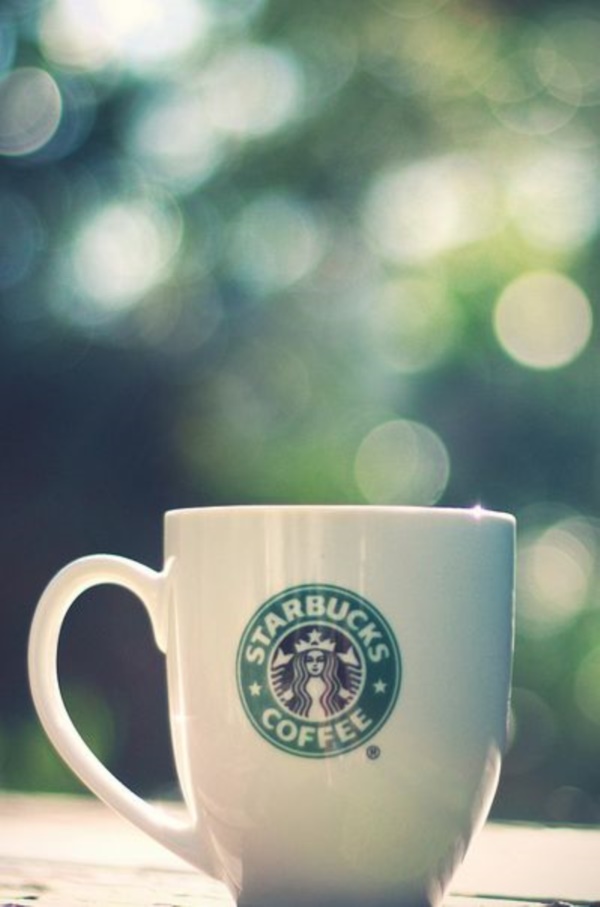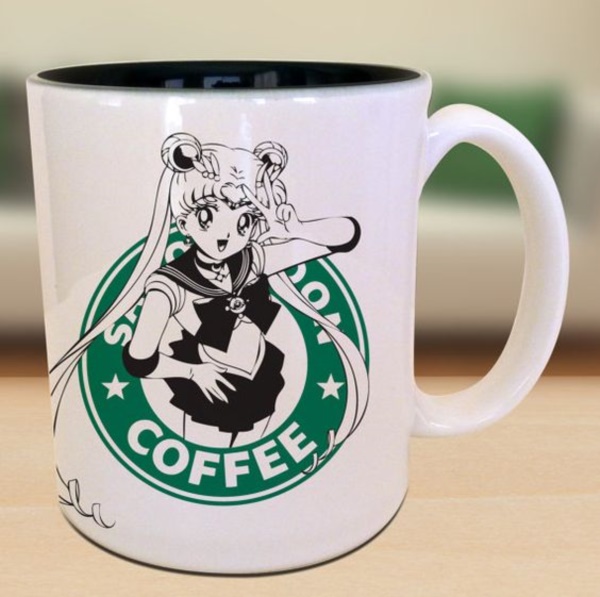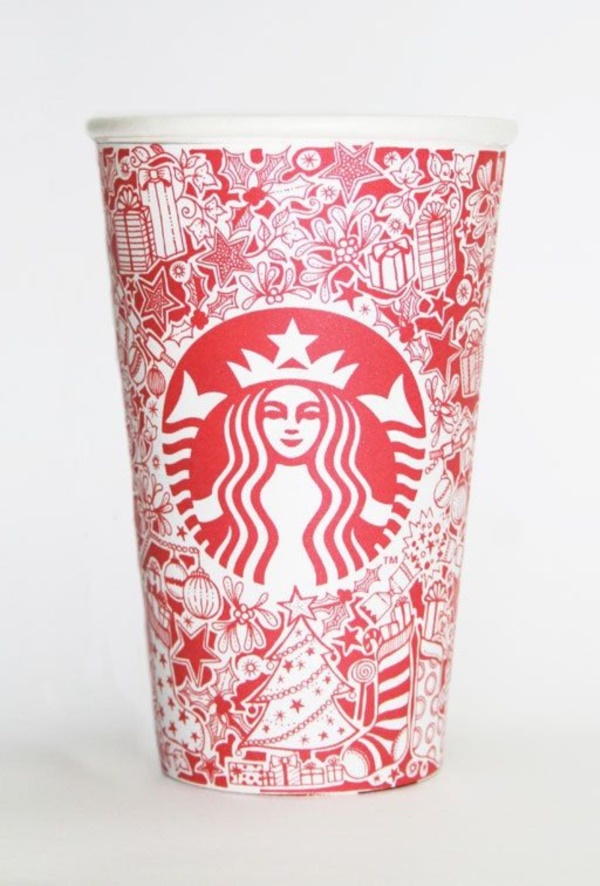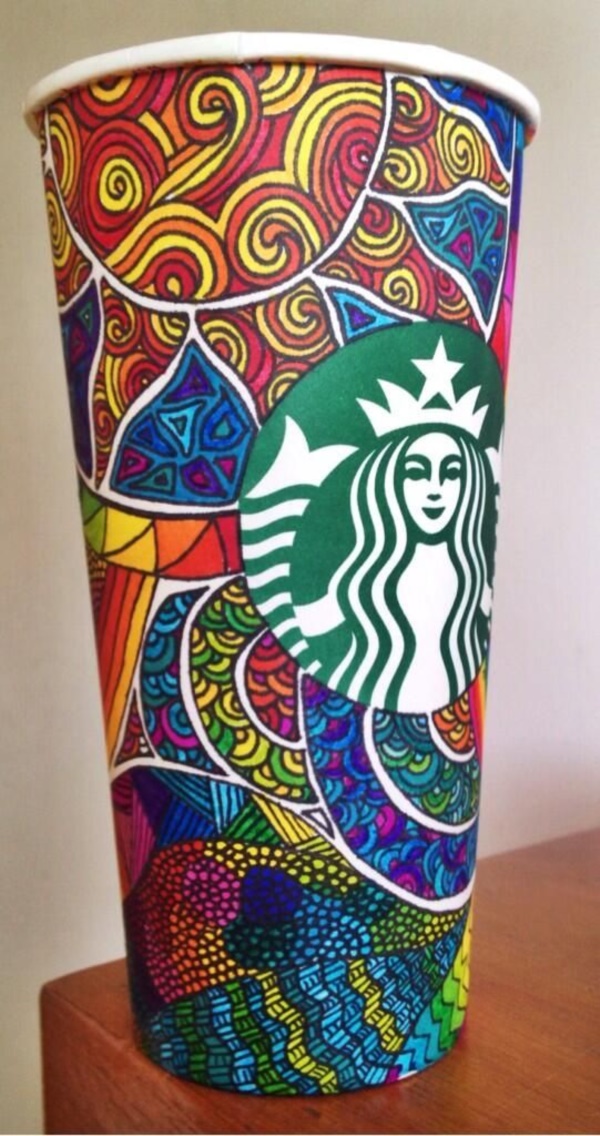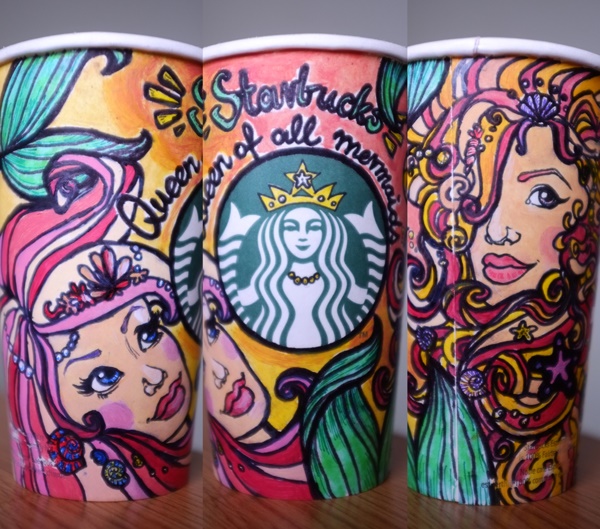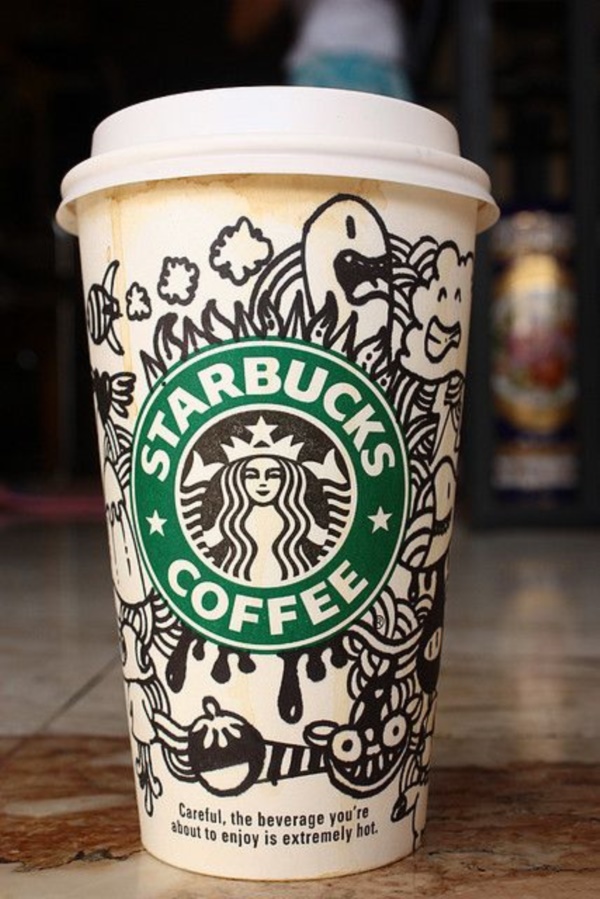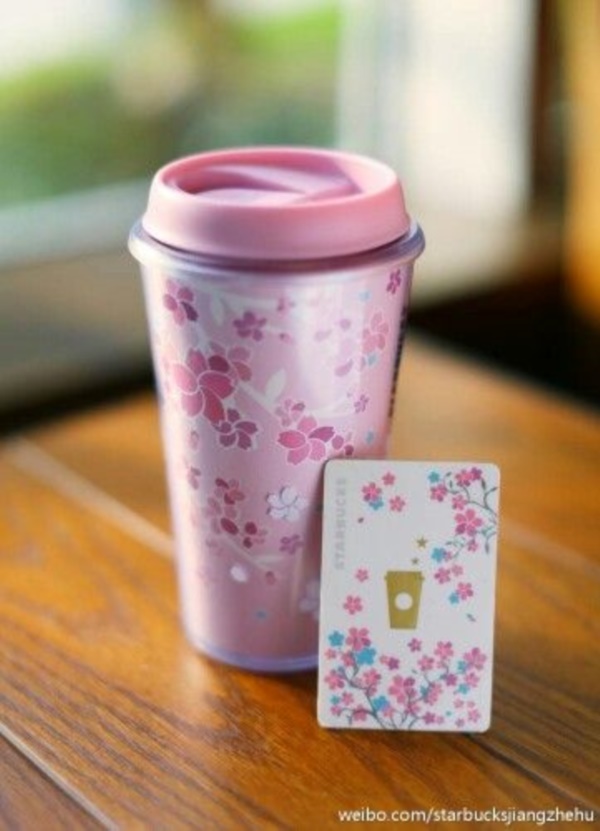 Pink glitz or glitz of any other color is another way to make a transparent Starbucks cup come to life and make it look different.