Do you have a home that offers you the luxury of your very own backyard? If you do, please know that you are lucky indeed. Because the backyard of your home is a place that can offer you an escape from the hardships of life, a place of peace and recreation to escape from work, studies and other problems of life. The backyard of your home can be a space that is screened from the eyes of others and can be used to rest or exercise depending on the way you want it to be put in use. You can look at anyone can backyard projects for this year to come up with some ideas on how you are going to use up your backyard. But if you are of an athletic bent of mind or if you have kids or family members who are so inclined, then a good way to go with is to convert your backyard into a basketball court for their use.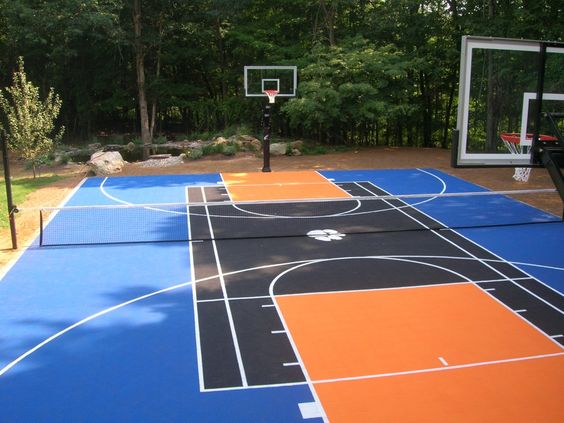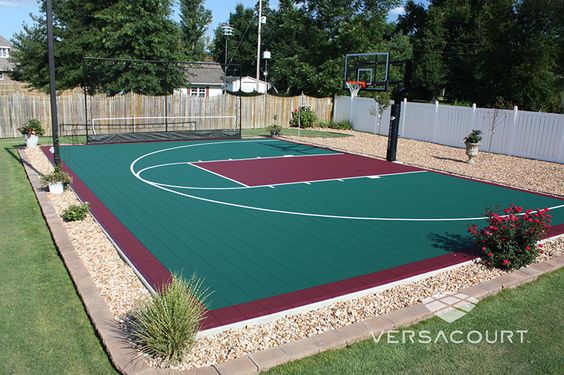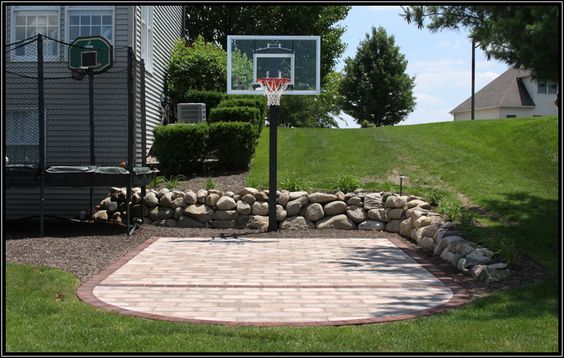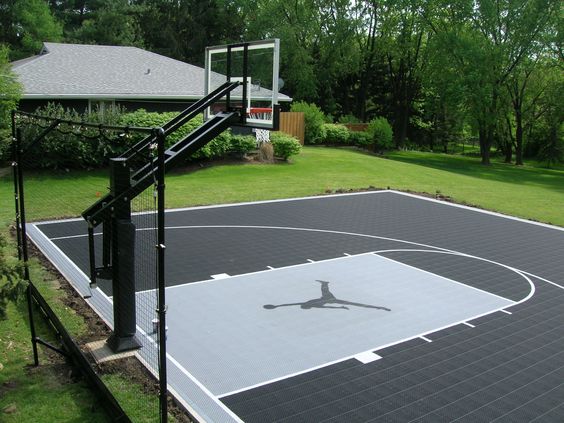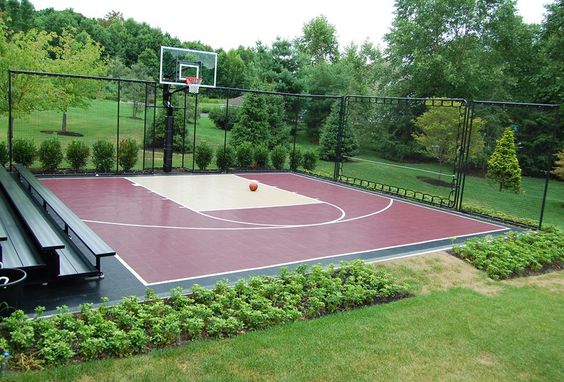 There are many smart backyard fun and game ideas that can be used along with the basketball court idea if you are so inclined or your family members feel the need for it. And if your backyard is big enough, then you can consider dreamy backyard escape ideas for your home along with the idea for a basketball court so that the grownups enjoy a bit of peace as the more energetic family members work out their excess energy by playing a game of basketball on the other side.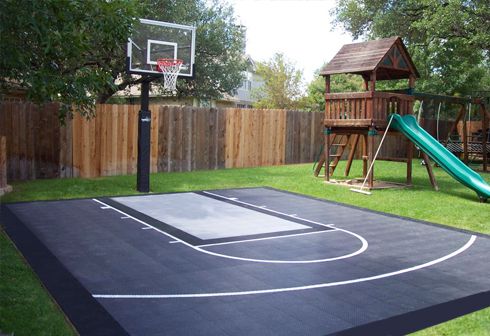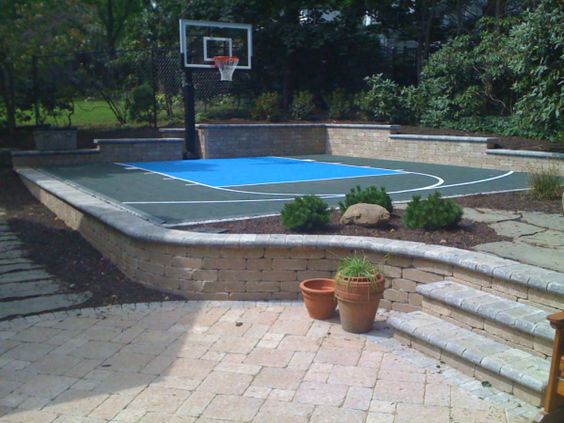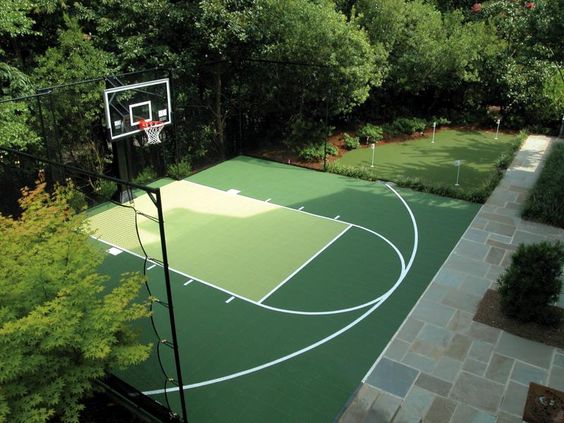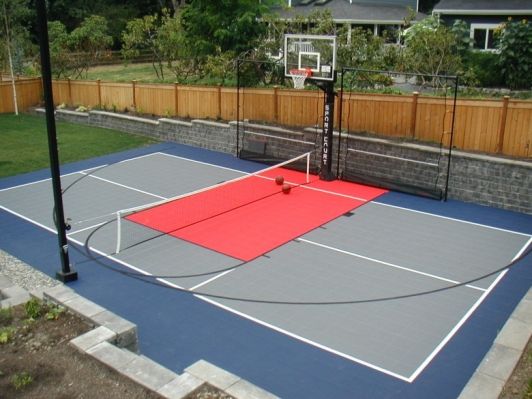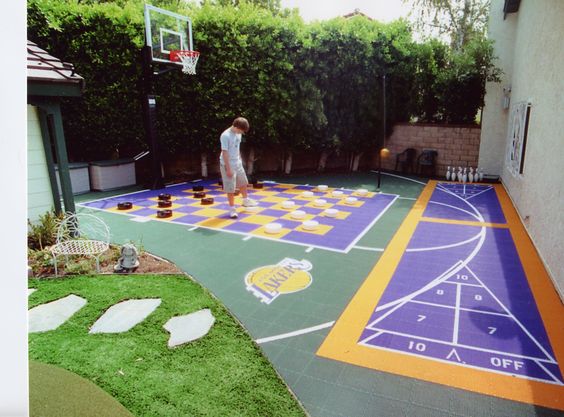 If you are thinking that you just do not have the space nor the resources to have an elaborate basketball court in your backyard, then think again. Because a basketball court need not be the whole hog; it can be just a hoop on the side of the garage wall that can be used for basketball practice. Even this can be enough to have you and your kids get a good workout from this. In fact, if you want, you can also draw the borders as one would find in a real basketball court even if it is for one side. It can lead to many a lively game with bets on who can score how many baskets in a particular bit of time.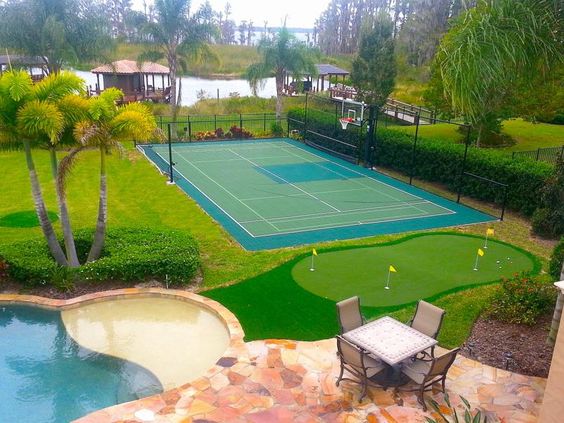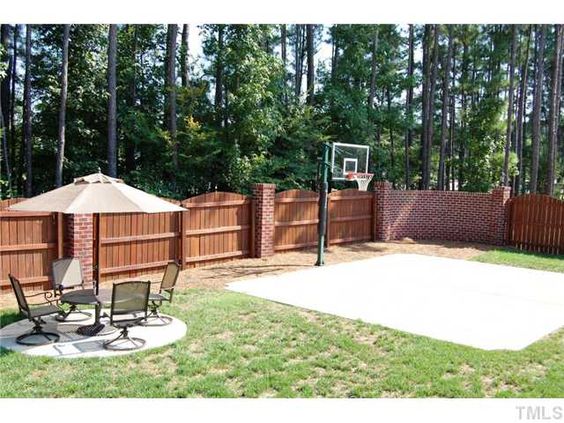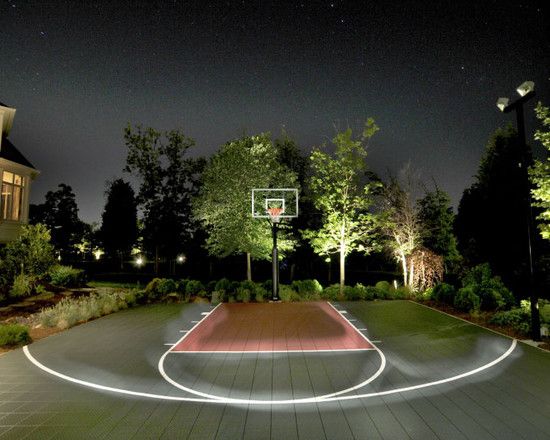 You can build a proper basketball court with two sides, then you have to make provisions of for two hoops so that you can create two teams who can score baskets off each other. Basketball is a fun sport that will not only provide a good workout for the members of your family but also provide you a means to practice the game. In fact, there are some people who feel that playing basketball from a very young age can help improve the height of kids. We do not know if this theory is true or not but it definitely can help your family heighten their fitness levels not to mention the spirit of sportsmanship.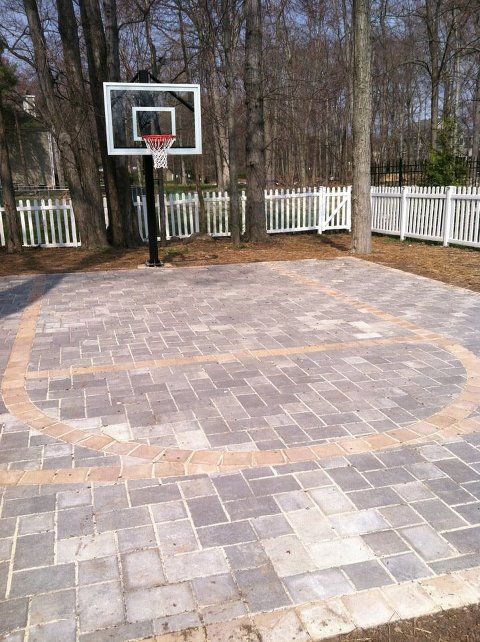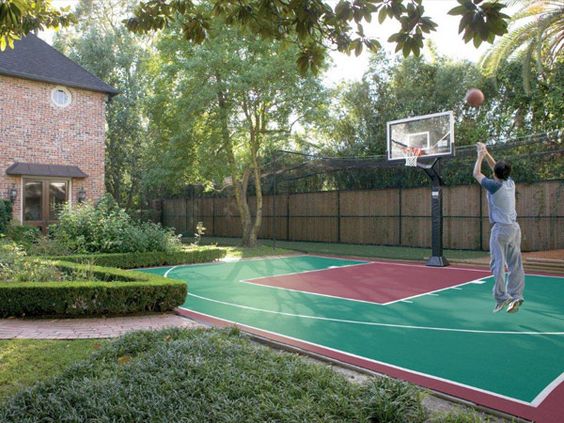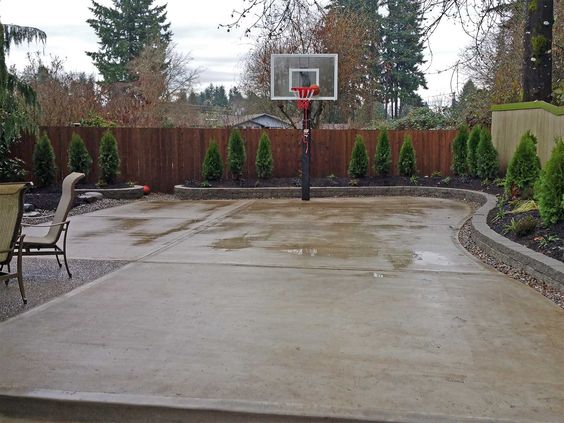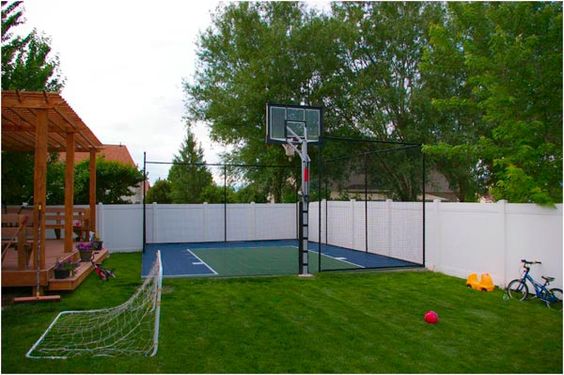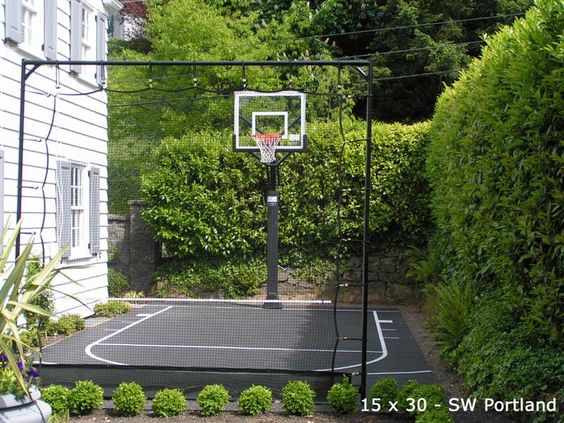 One of the main aspects that you will have to research on and spend time and even money is that of the floor of the court. This has to be conducive for comfortable playing and also go with the color scheme of the rest of the home.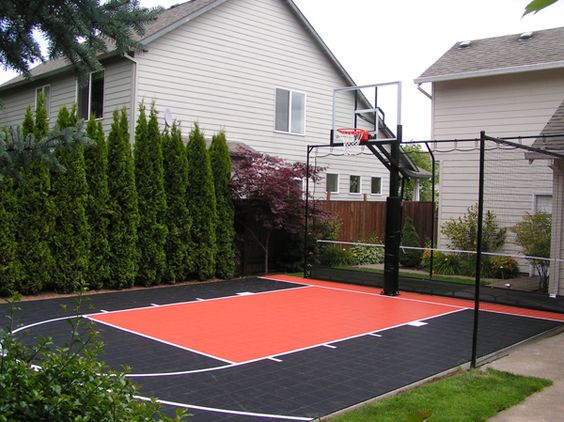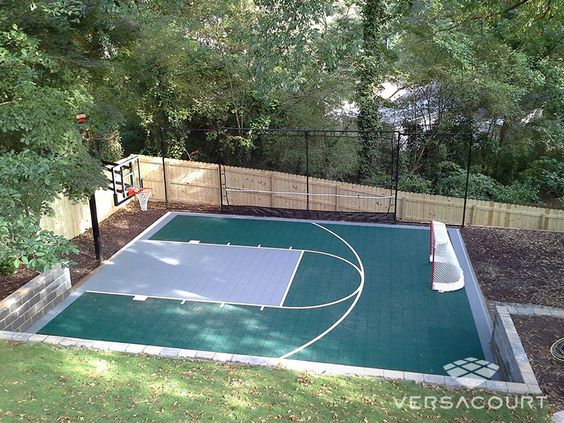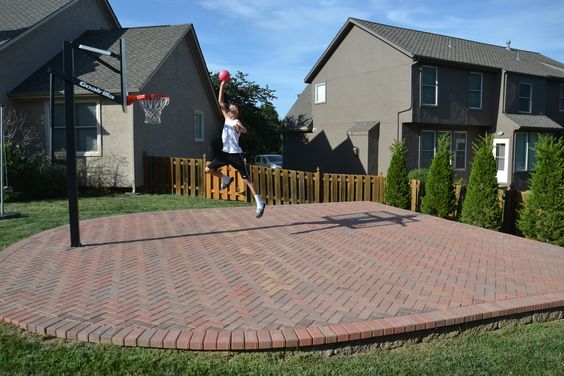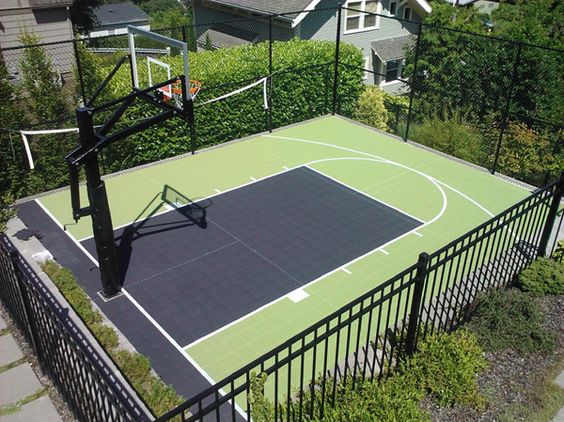 Have you already considered getting a basketball court for your background? What are the kind of space and game dimensions you are considering? Are you considering this idea for yourself or your kids or siblings? Whatever be the case, you will find the images that are given here very useful to help you find a direction for a backyard basketball court.