If you are in the process of buying a home for yourself or already have one that you are planning to refurbish, we are sure that you must be looking at each aspect of it. This means starting right from the exteriors of the home to the gardens (if you are fortunate to have one) will come under your scrutiny. We are sure that you will pay enough attention to the interiors of your home since you will live inside it and every aspect of the interiors of the home will be used on a regular basis. However, have you ever considered the doors of your home also require due attention? Not only do they serve as guardian for your home, they are also almost the first thing that people will notice about your home. While we are on the subject of doors, we would be remiss if we did not mention brilliant doormats for every cool human being, that should also be considered with a lot of care and attention. In this article, we are not going to talk about doormats as such, but about door overhangs.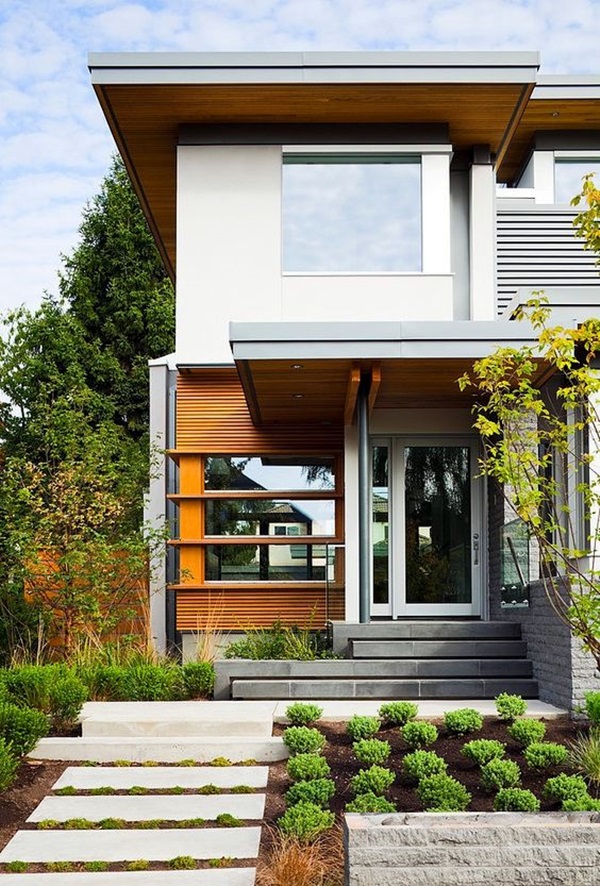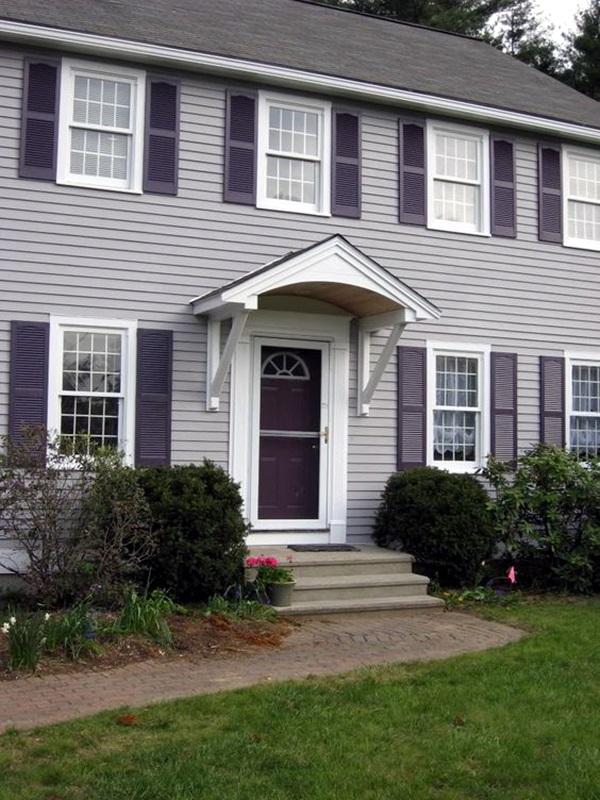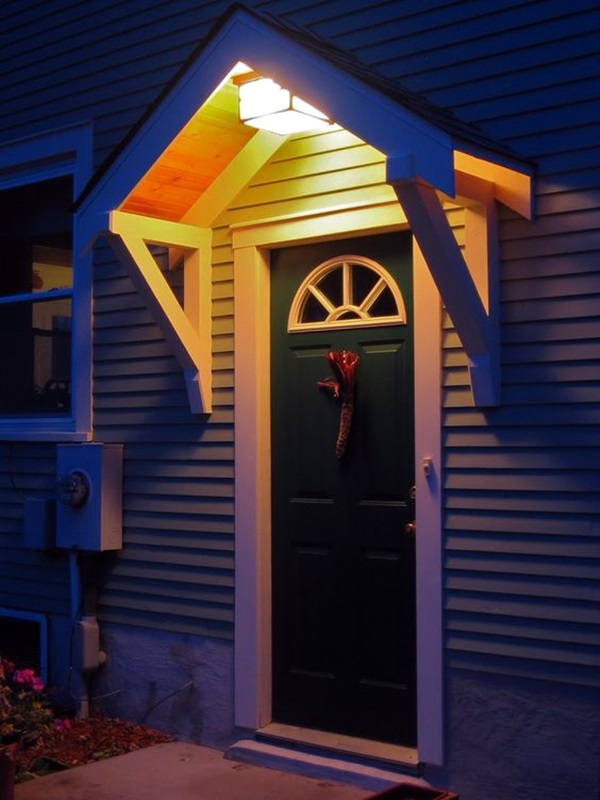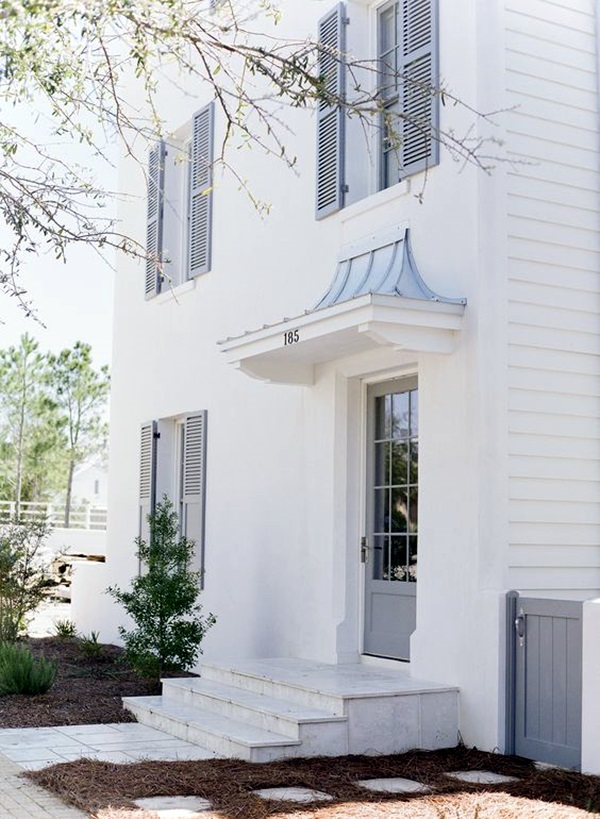 For those who do not know what a door overhang is, then we can define it for you. The thing that you should know about door overhang is that it is a tiny awning or cover that hangs over the door literally and protects you from sunlight, rain or snow. In fact, it is that small bit of protection that ensures that you can stand outside your door having a last minute chat with your visitors, without bothering about the elements. Alongside stunning front door ideas and designs, you should consider the door overhang too. That is why when you are jotting down ideas for modifications to do with your front porch, then do make a note for what to do with the door overhang.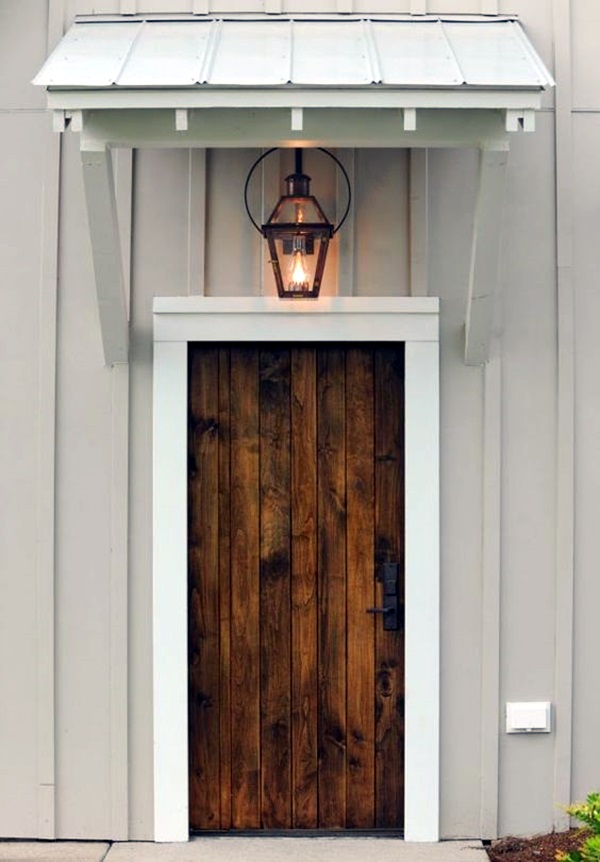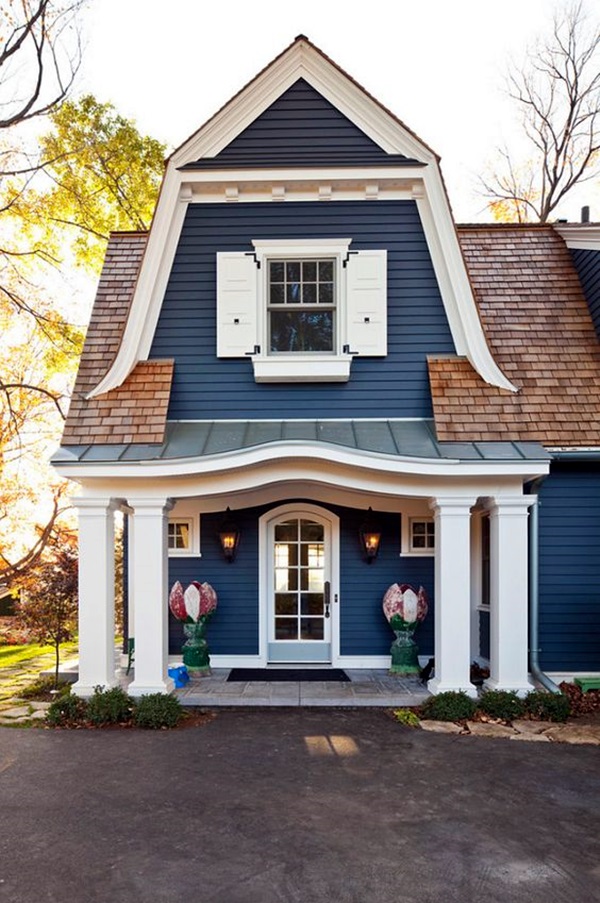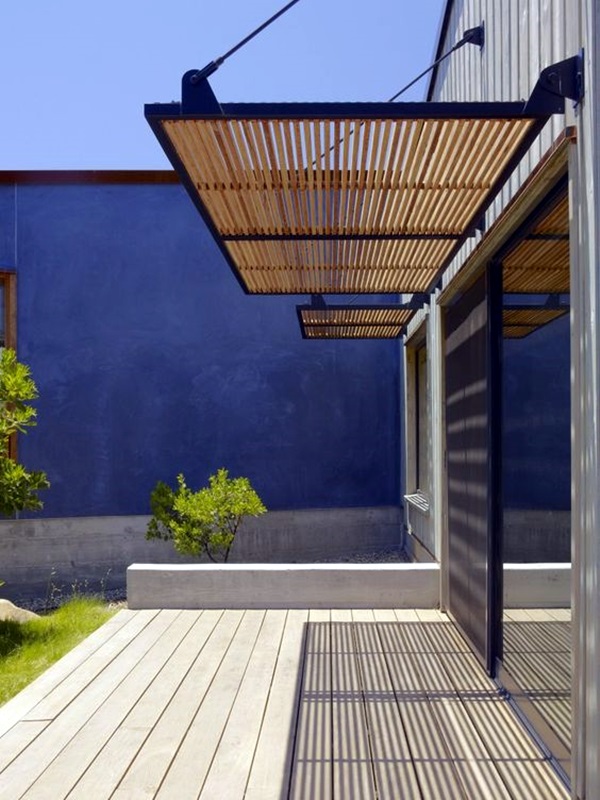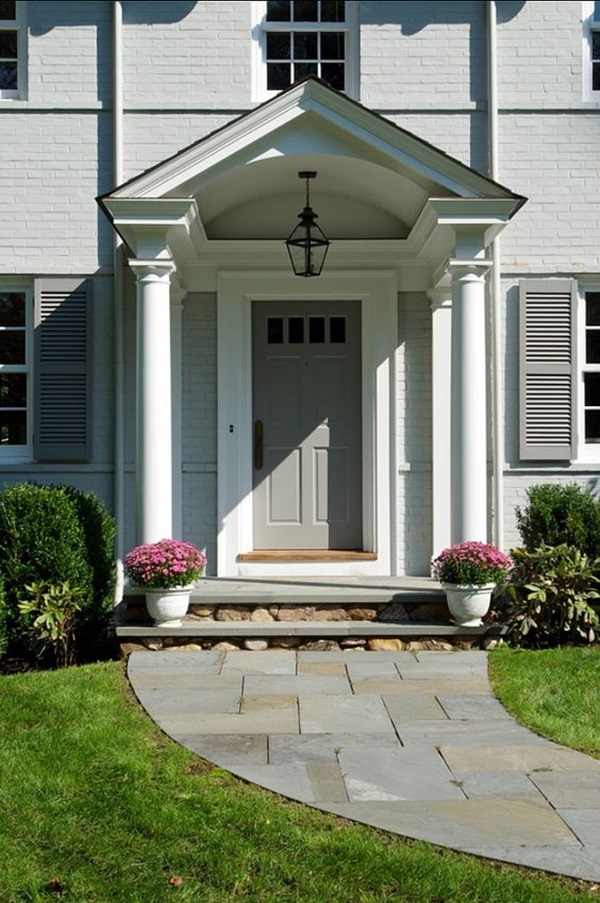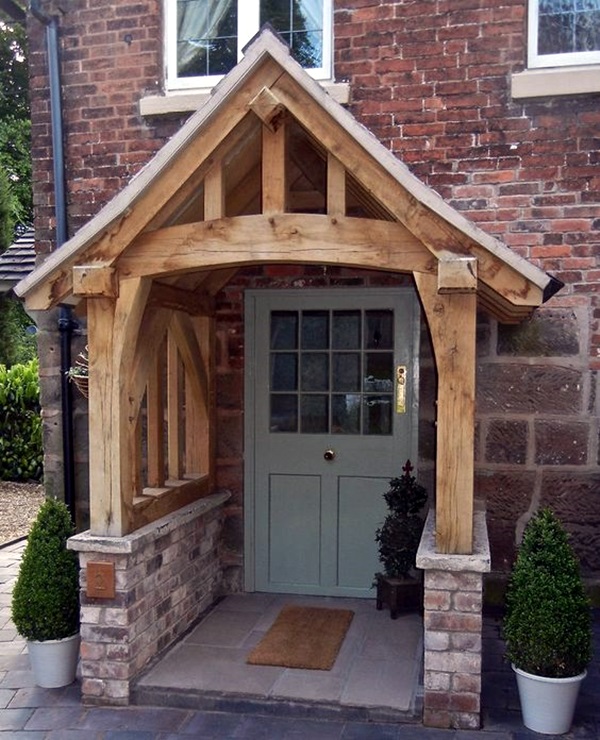 Lovely Door Overhang Designs
If you are suddenly concerned about how you are going to go about picking out the right door overhang design for your home, then you no longer have to.
We Will Give You Some Tips On How To Go About It:
First consider how many doors: You may be lucky enough to have a huge house that has more than two doors on the outside and if your family is big enough, then you are likely to use all of them. In such cases, you will need to work out how many door overhangs will be there and plan accordingly. But unless the doors are diametrically opposite sides and cannot be seen at the same time, do not go for different door overhang designs as this may create a discordant note in the look of your home.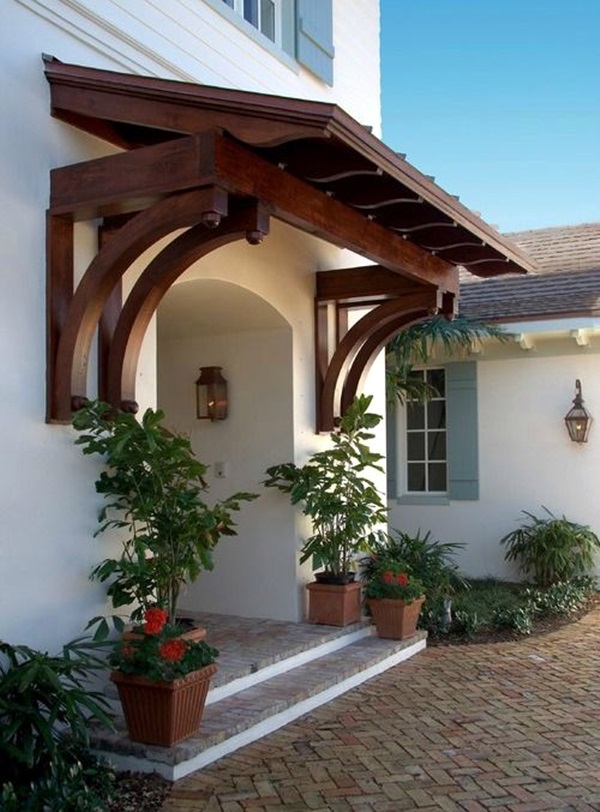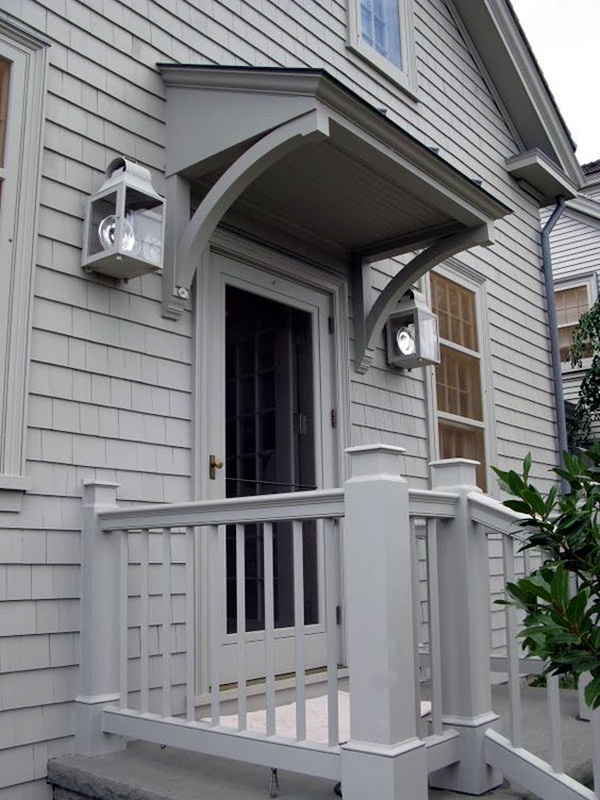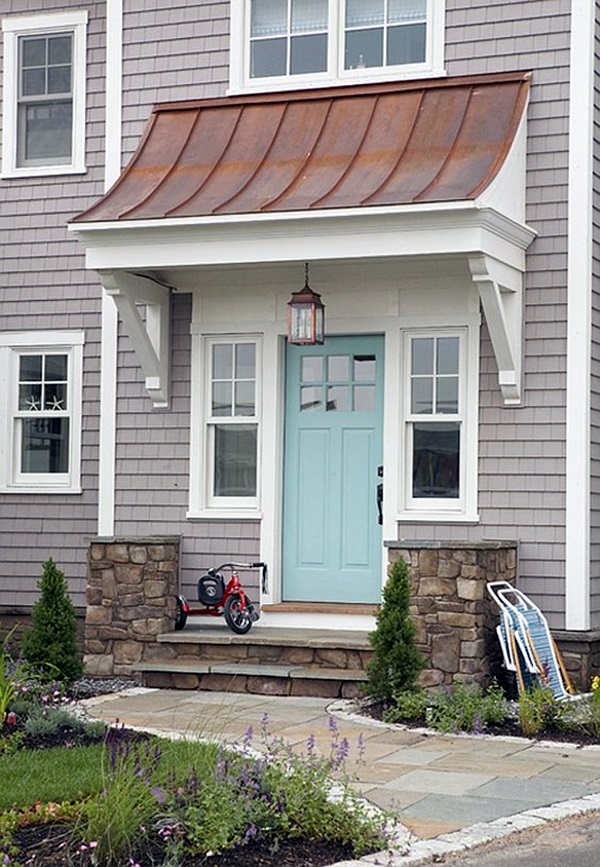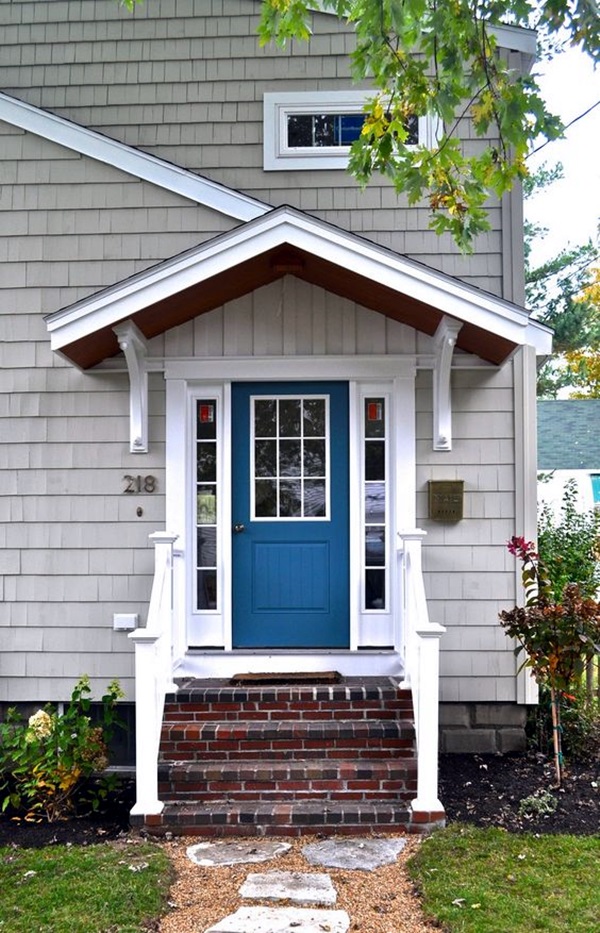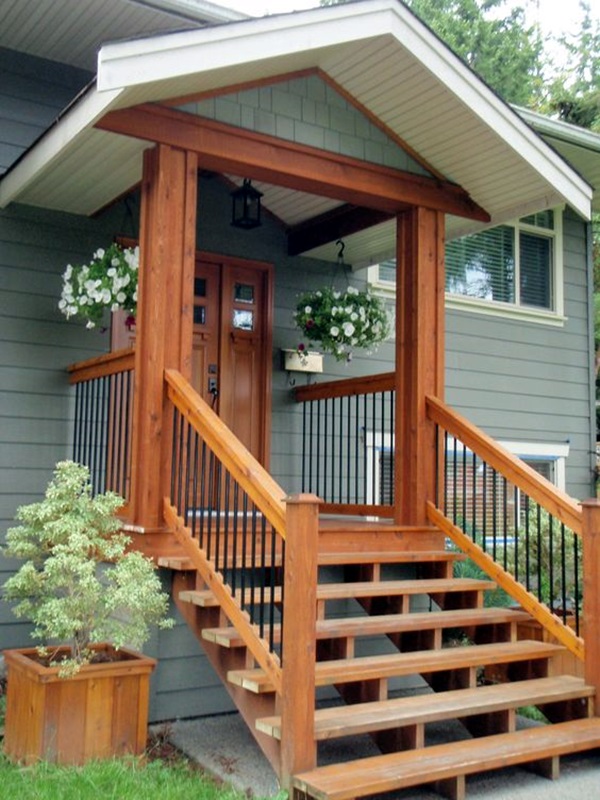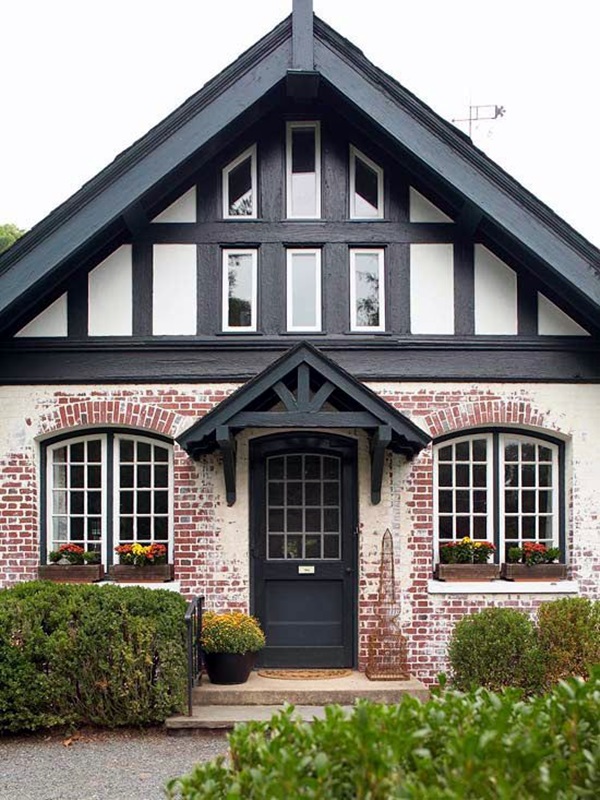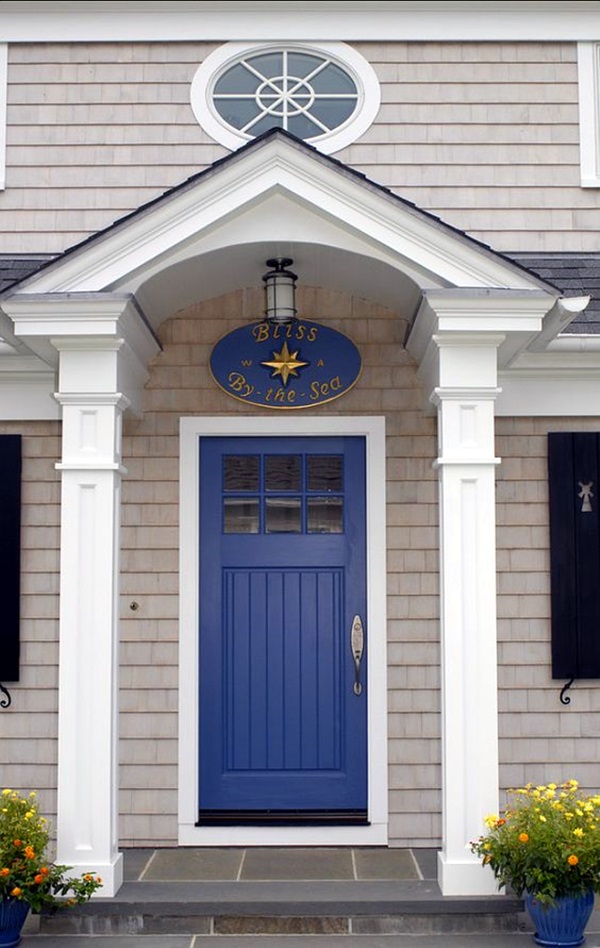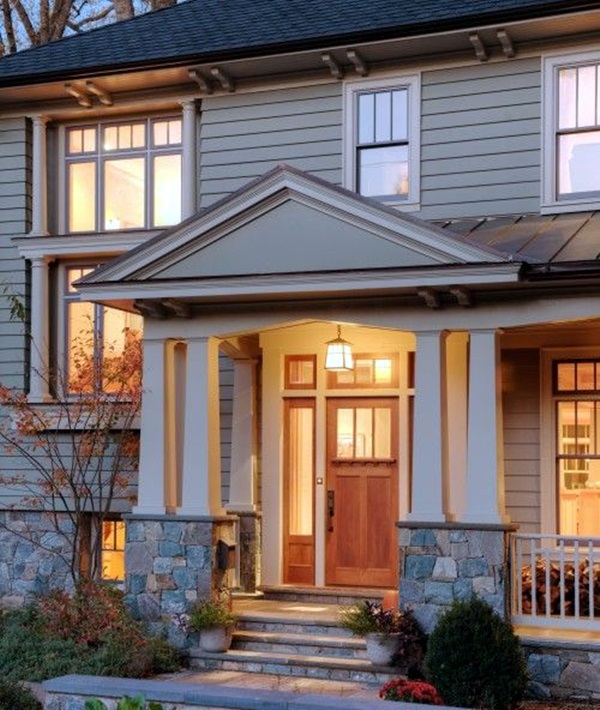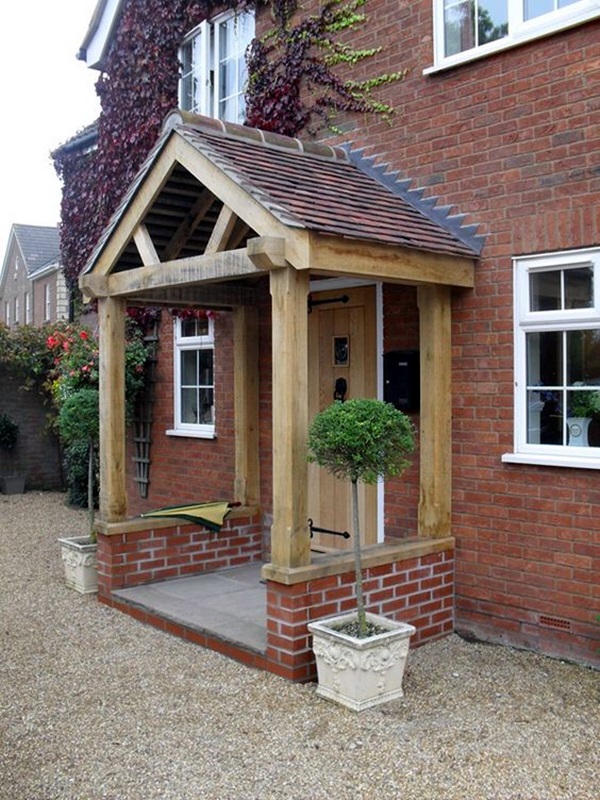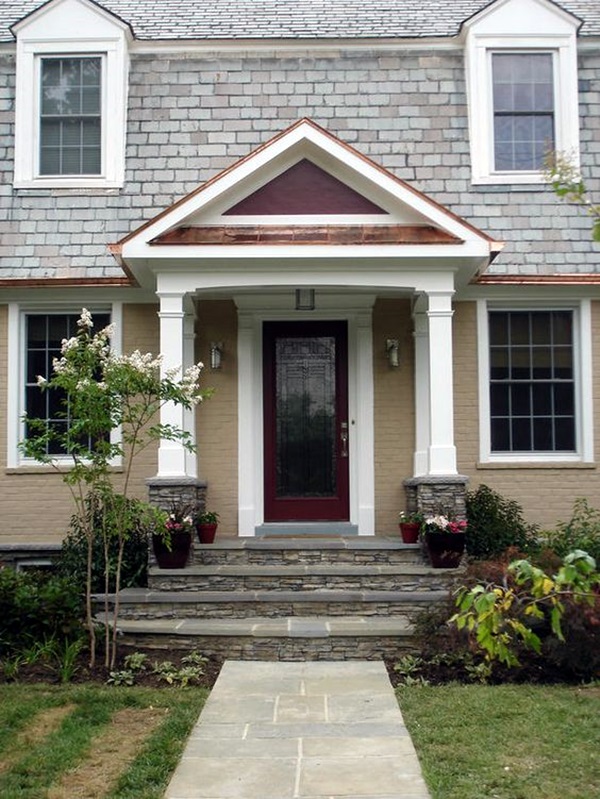 Then comes the color of your home: You would have surely gone for a color theme for the outside of your home and this color scheme will play a role in the selection of your door overhang. While it need not exactly match the color it has to work well with the color scheme and once again stay within acceptable limits.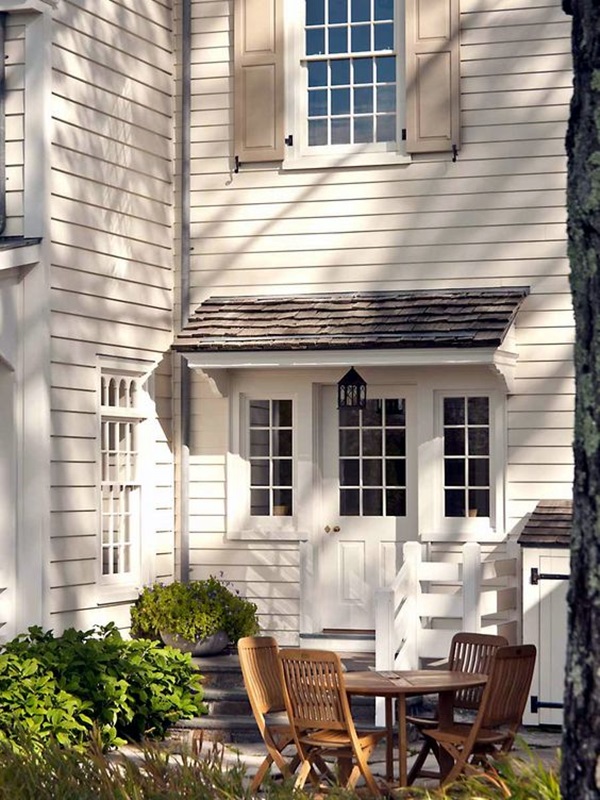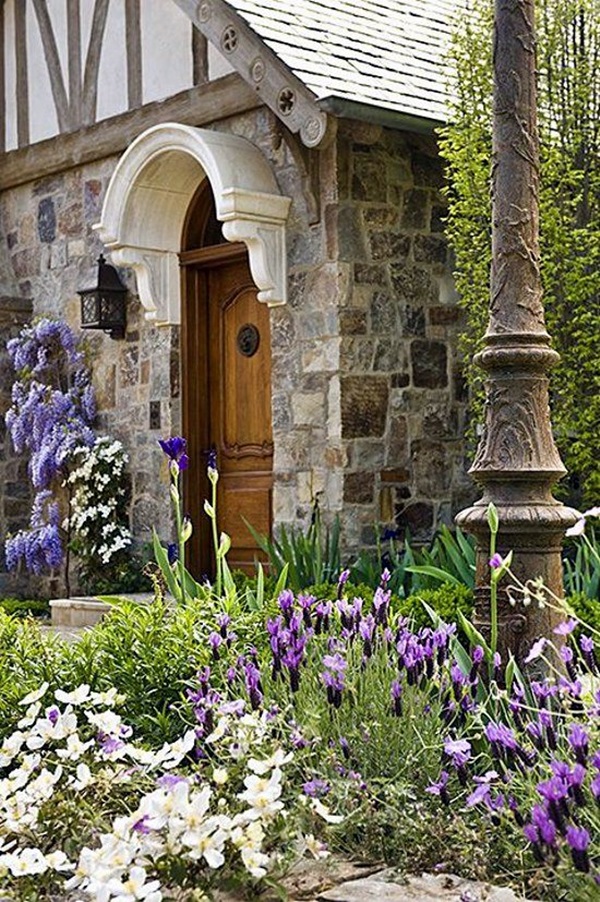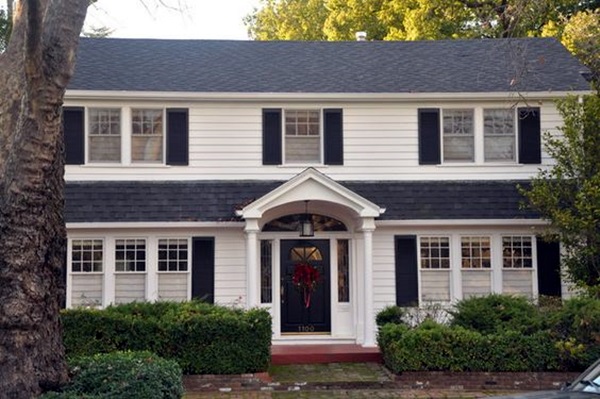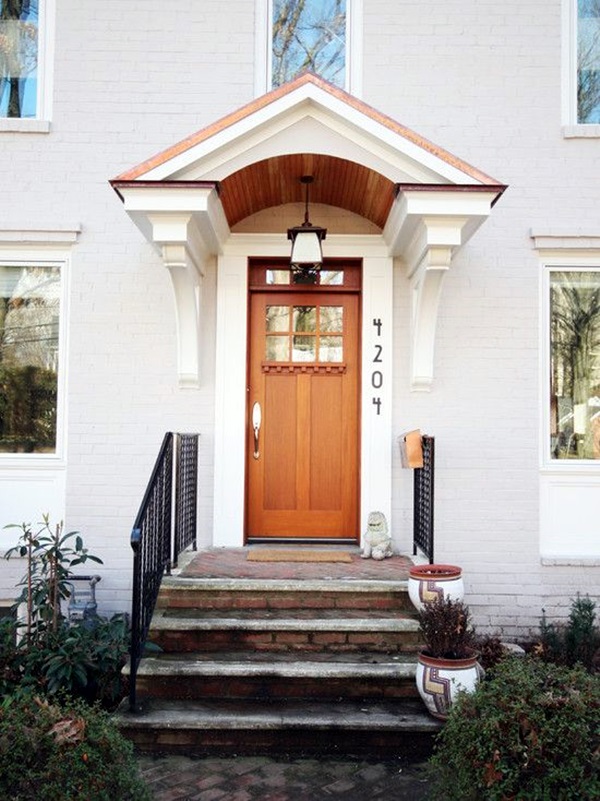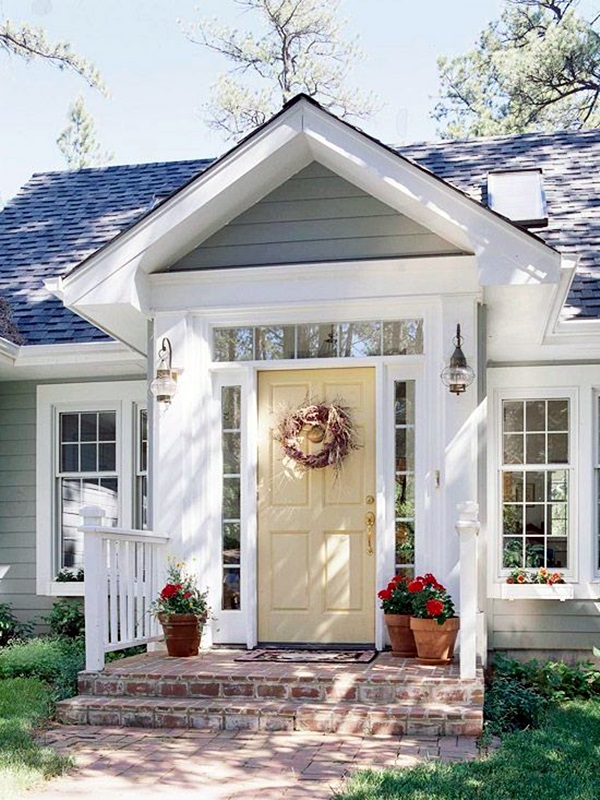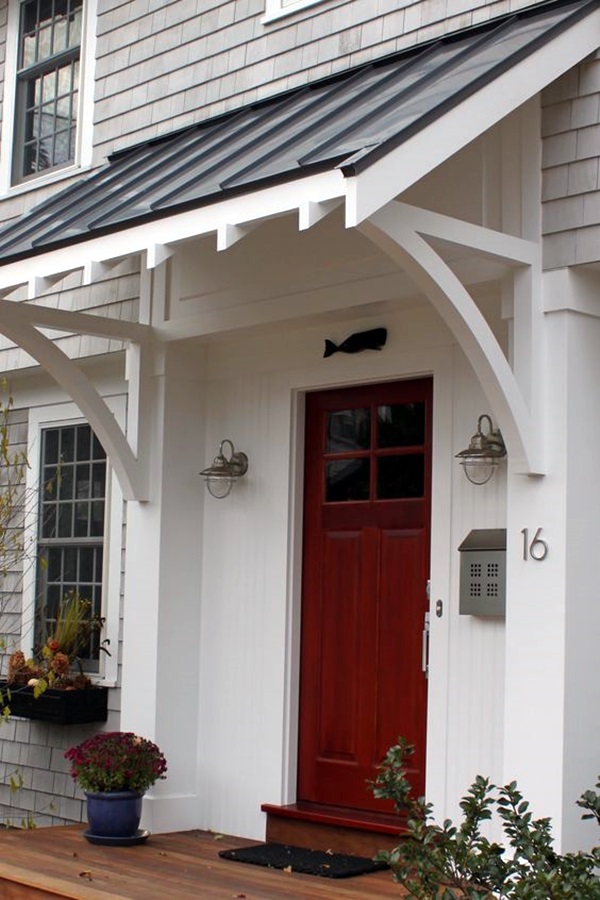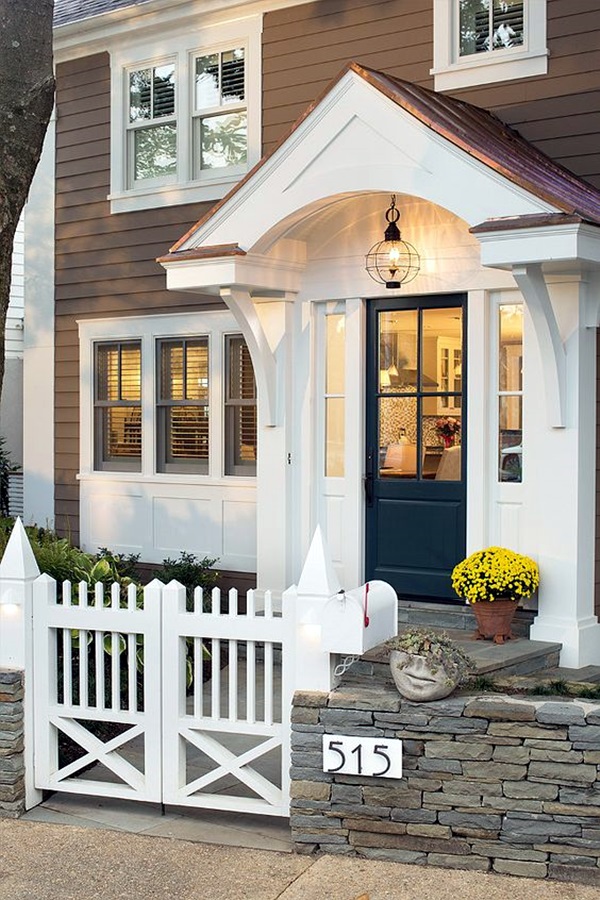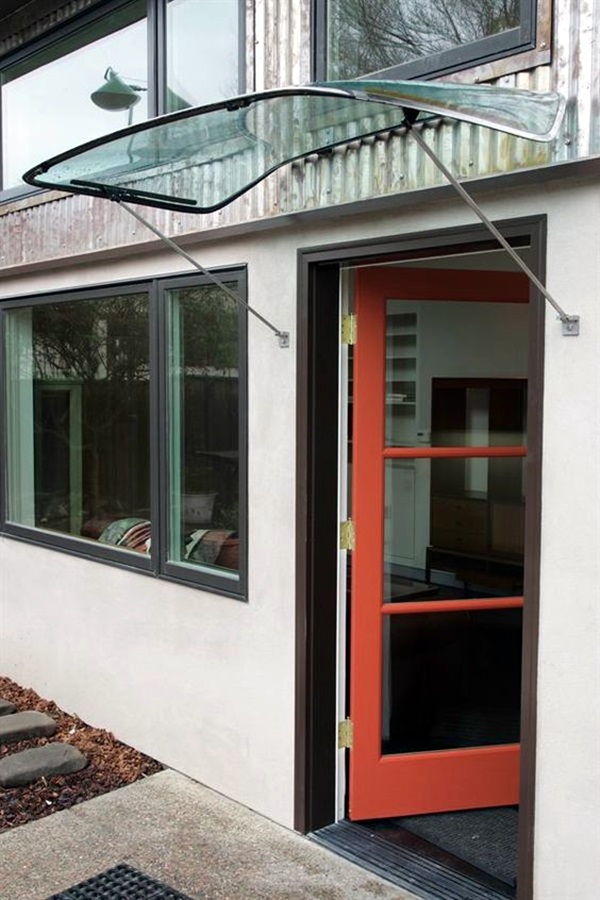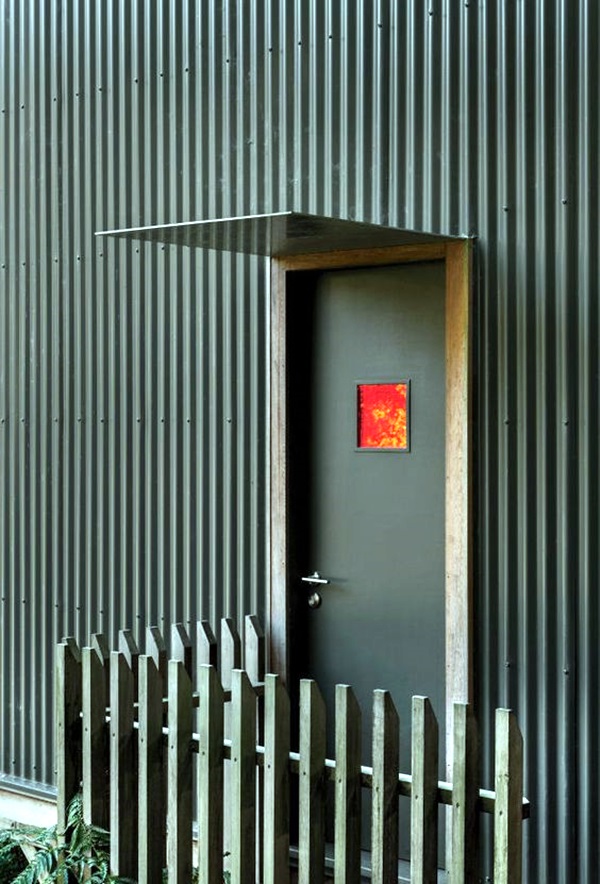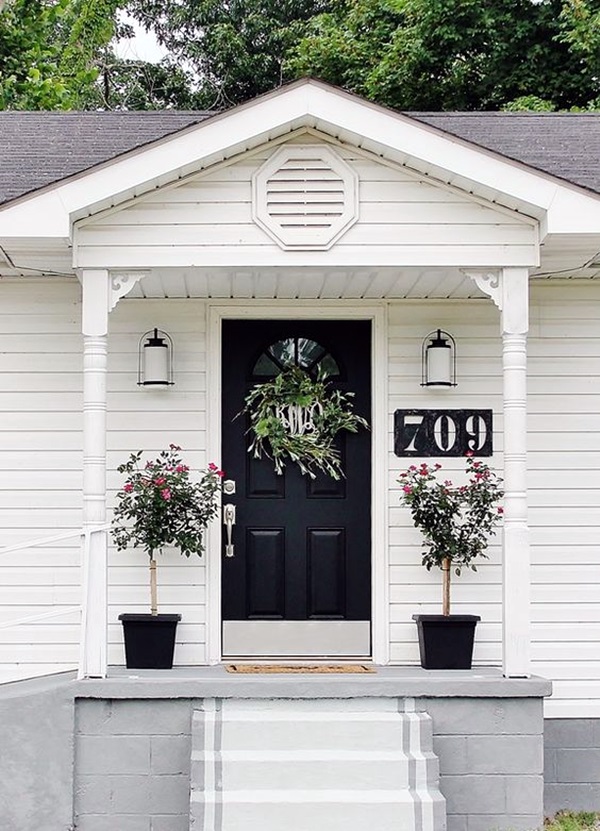 Next is the weather in your area: If the weather in your area is wild and stormy or too dry or too windy or any of the combinations, you will need to consider this factor in the design of your door overhang. For instance, places which get a lot of rain will require a door overhang that is sturdy and helps in dripping the water away from you when you are standing underneath it. The same way, a place that receives plenty of sunlight needs to have an overhang that protects the people underneath from all the sunlight and dust.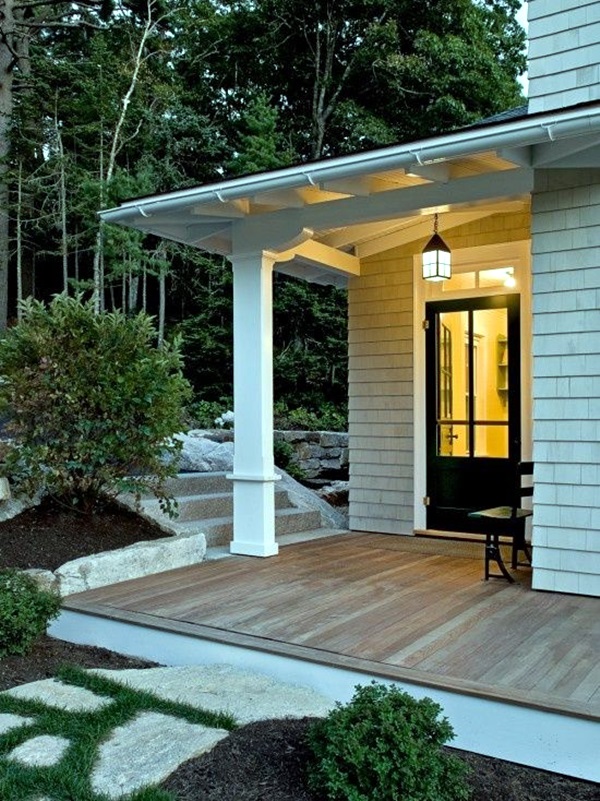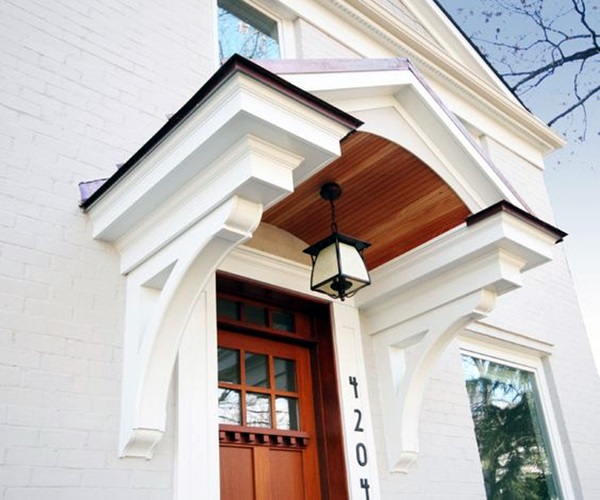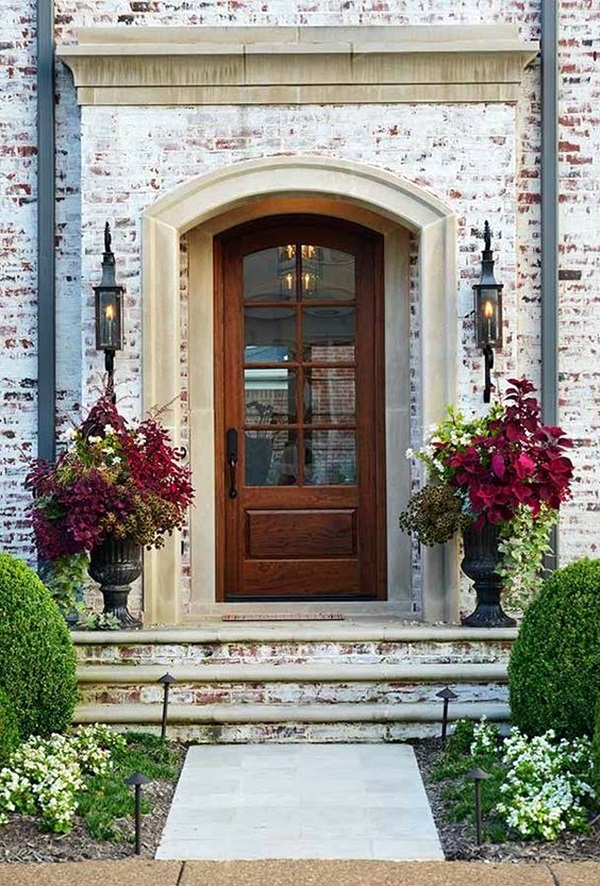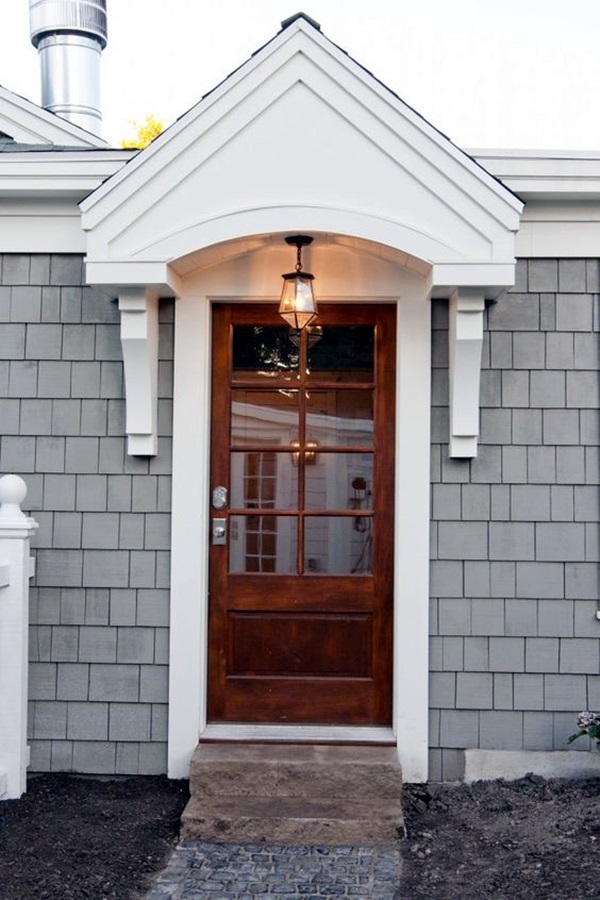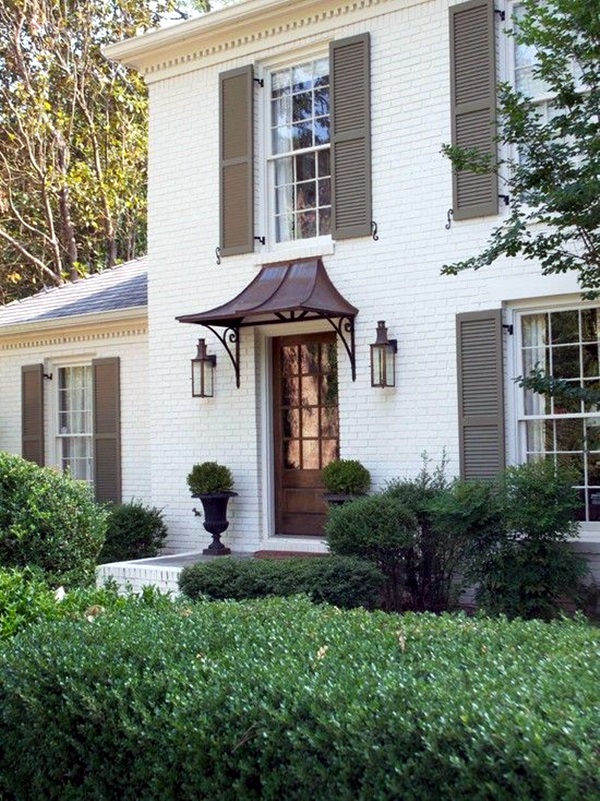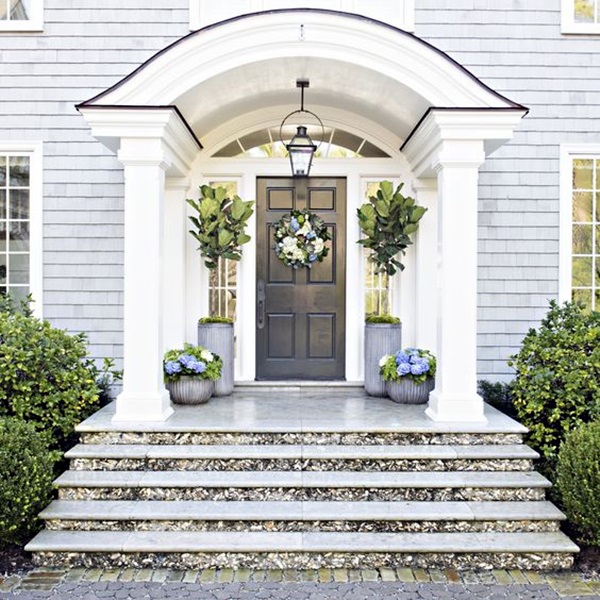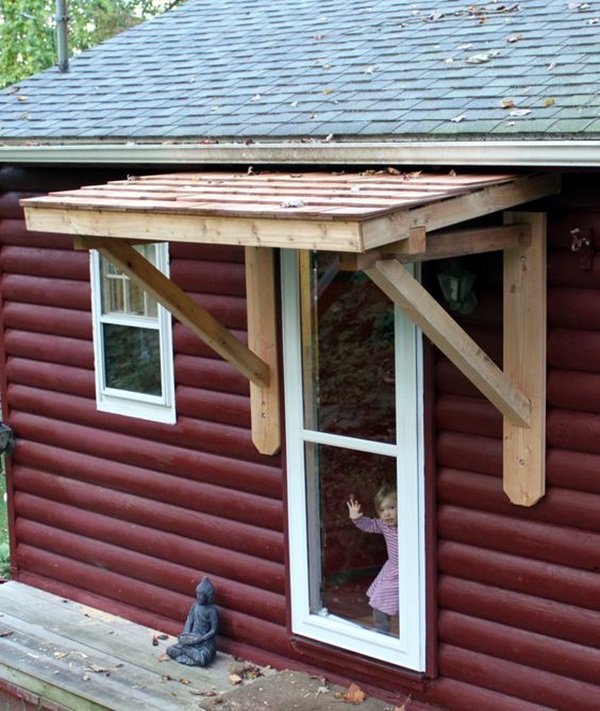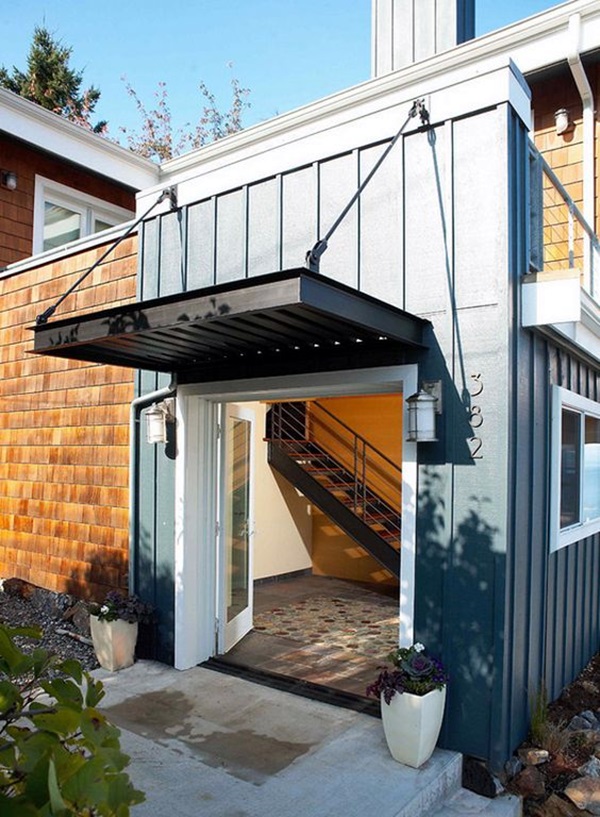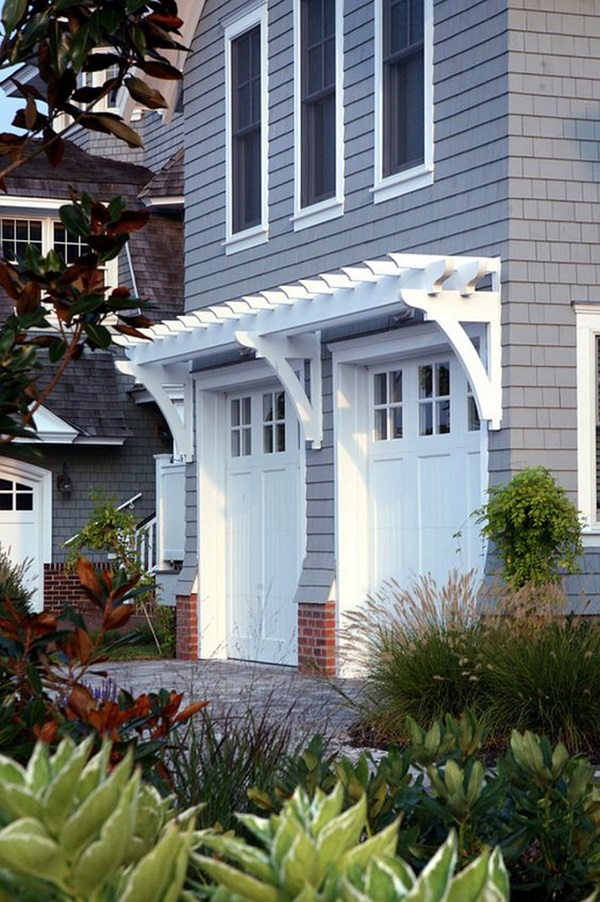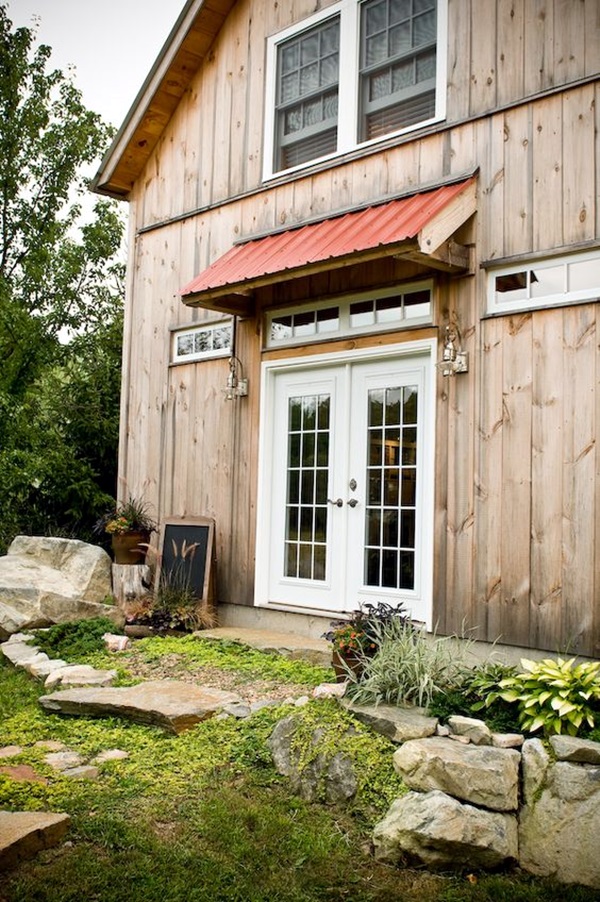 Simple or with multiple uses: Some people who have door overhangs don't like to have it as just that but for it to have multiple uses. So if you want to plant some plants or creepers on top of the overhang, do factor this in while picking out an overhang design. However, do consider the upkeep of the door overhang before you go with an overhang that has multiple uses.
Then the design itself: Now that you have thought the concept through from all angles and also hopefully, allotted a budget for it, it is time to actually look at the design of the overhang itself. You will find that we have given you plenty of food for thought for that aspect too in the form of the images here.