Tattoos come in many shapes, size, colors and most importantly themes. It is not surprising for you to stumble across deep and super cool forest tattoo ideas or strong and perfect warrior tattoos. But you will see that even in the tattoo world where everyone is getting one a tattoo not only for the way it looks but also for the significance, there is still a divide when it comes to the designs that each gender picks out for itself. This is because tattoo or not, the feminine gender will be attracted to designs like adorable fairy tattoo designs and men to something that is more quintessentially masculine. That is why you should not be surprised to hear that there are cool Polynesian tattoo designs for men. Though these are supposed to be for men, it does not mean a female cannot or will not get them.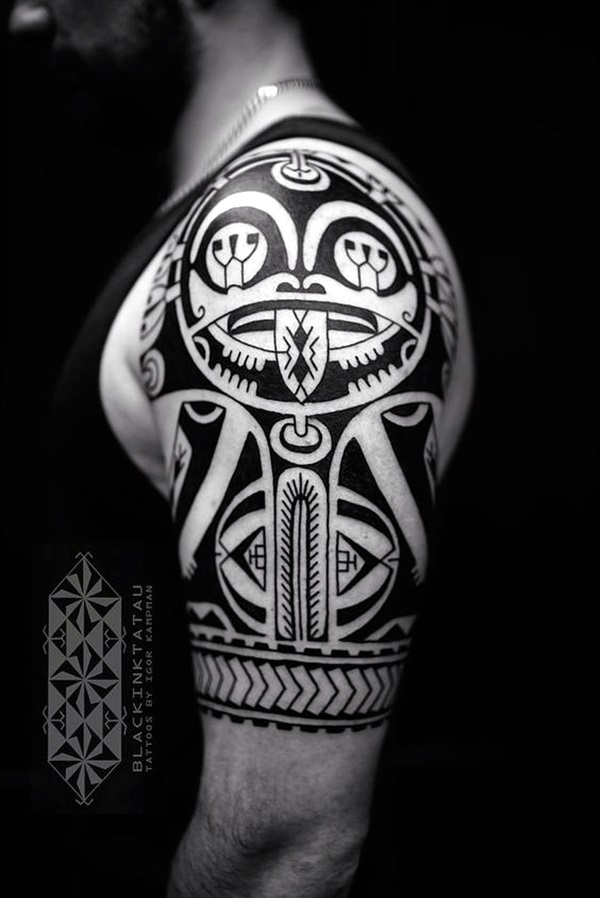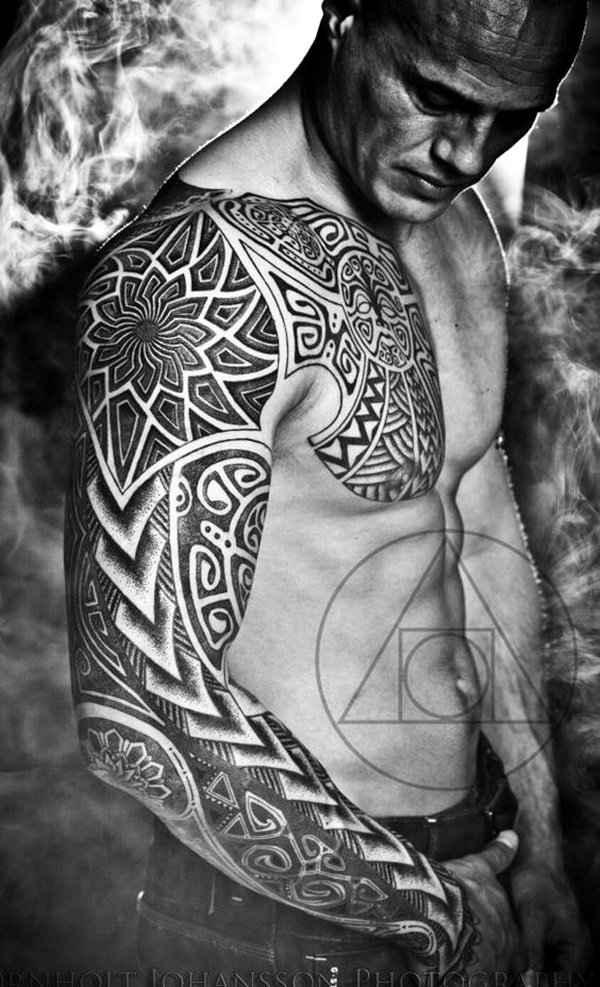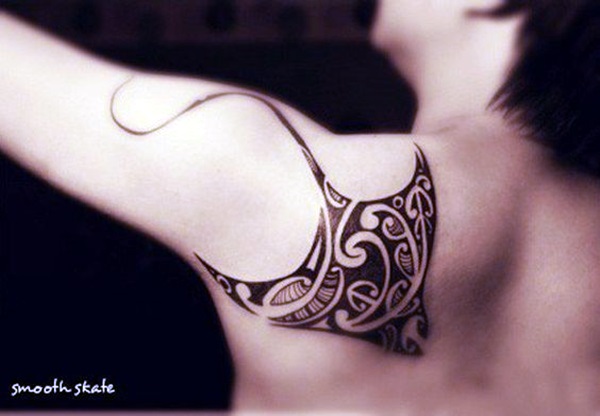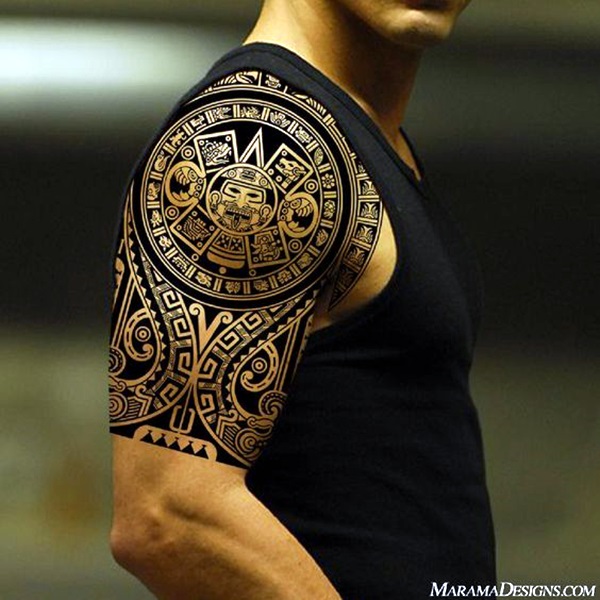 So if you are looking for cool Polynesian tattoos, then here are some themes and ideas that should get you thinking. The Polynesian culture has some definite elements which have a deeper significance to them, and these will be reflected in tattoo designs.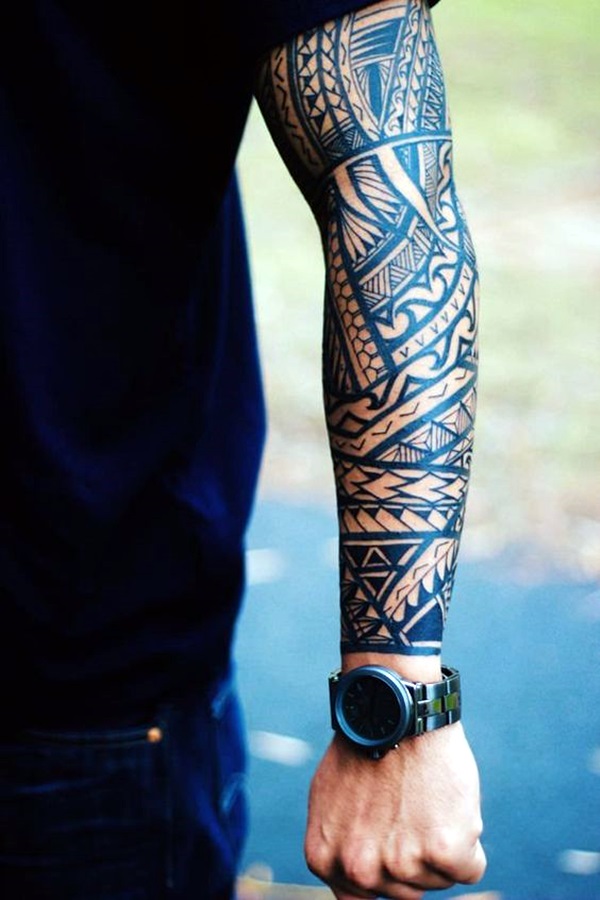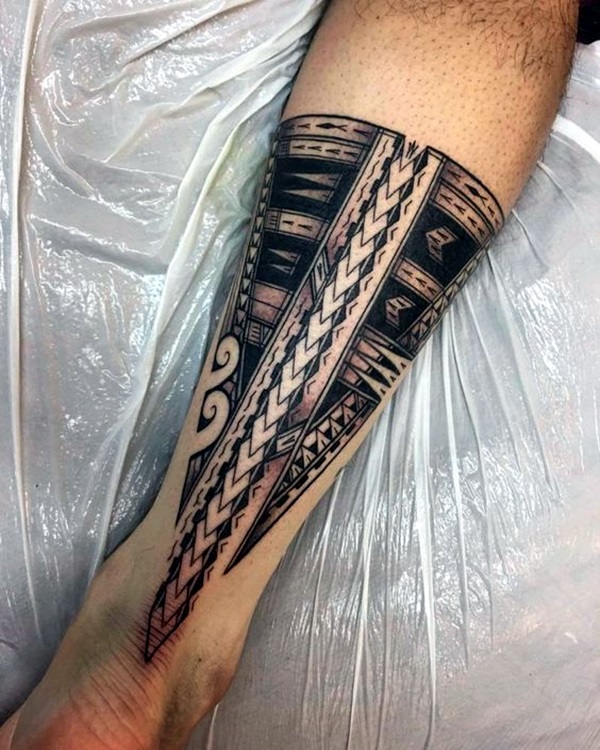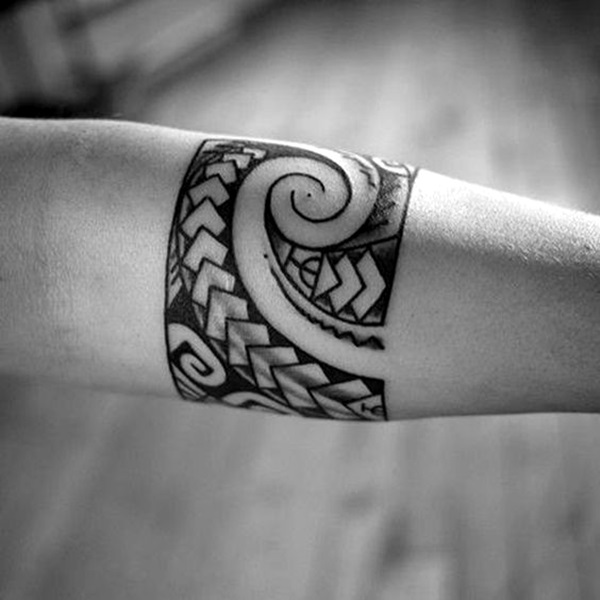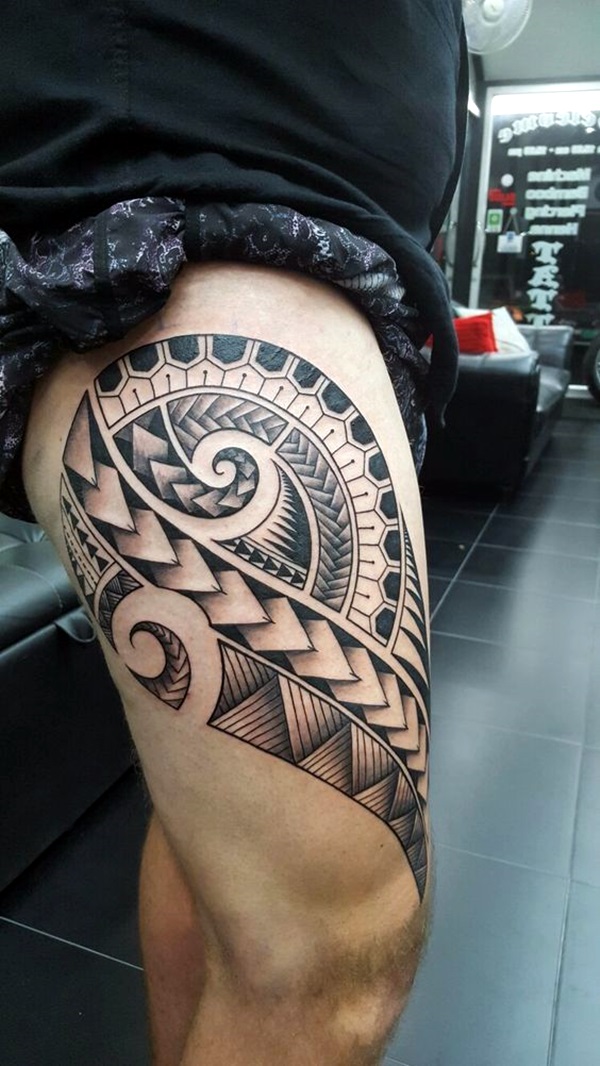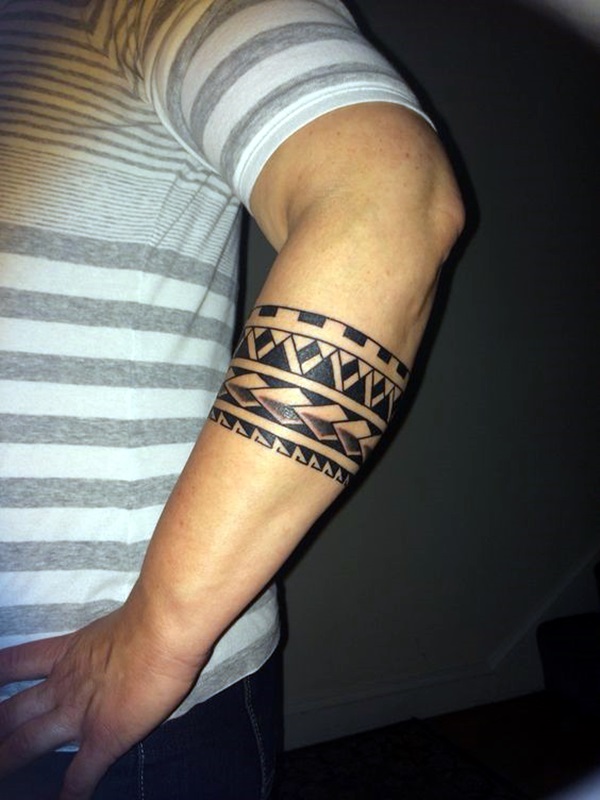 Cool Polynesian Tattoo Designs For Men
Based on some of these factors, we give you a list of tattoo design possibilities:
Shark teeth or Niho Mano: Unlike the rest of the world who abhor sharks, the Polynesian people view the sharks as representative of their gods as per their folklore. In their culture, shark teeth symbolize guidance, protection, strength, valor and courage. This is the significance that shark teeth motif Polynesian tattoos represent.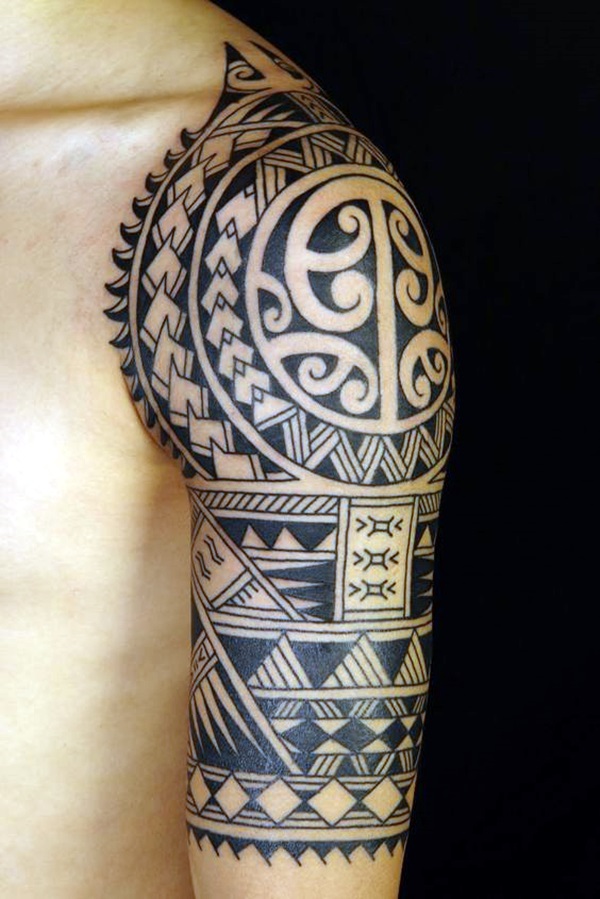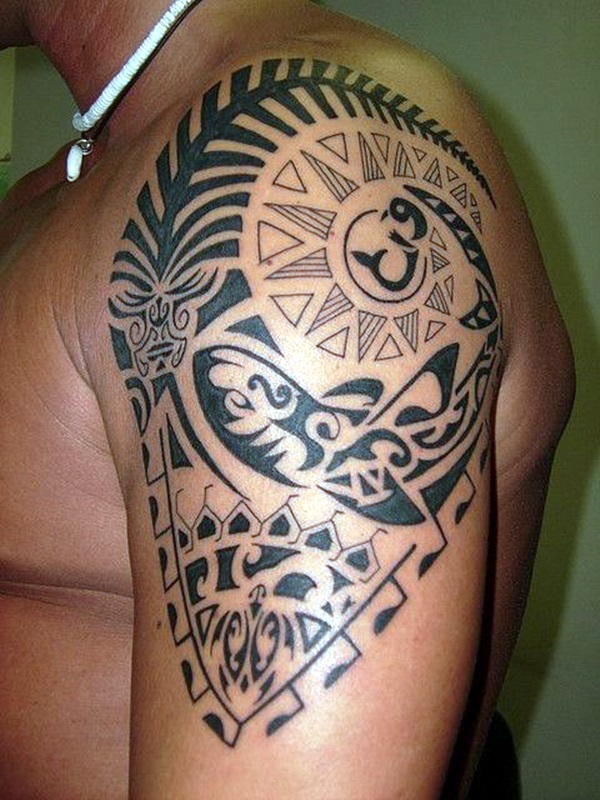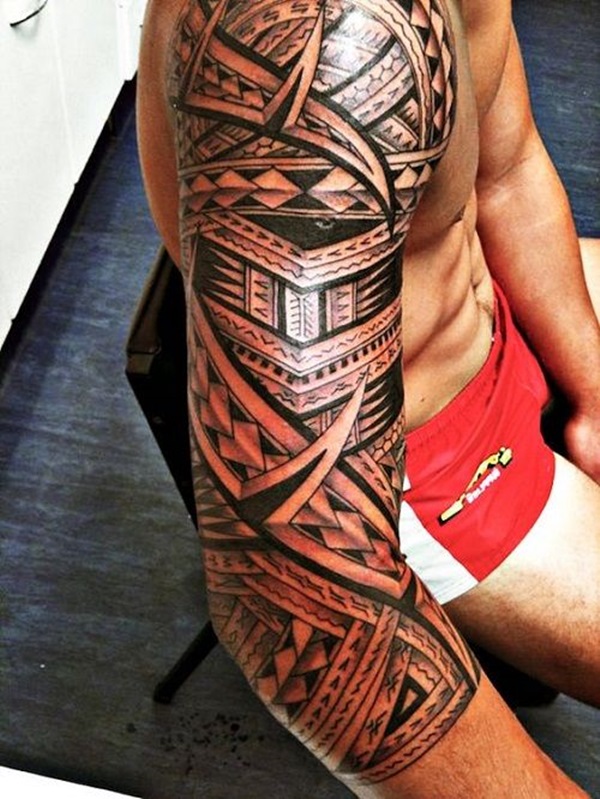 The sun: There is no doubt that the whole world and especially many tribes hold the sun in high regard. For Polynesian people and people in general, the sun represents light, heat, prosperity and leading qualities. The significance of the sun tattoo changes according to the different ways it is shown. It can also signify the rebirth or when it sets, it can be taken as rebirth.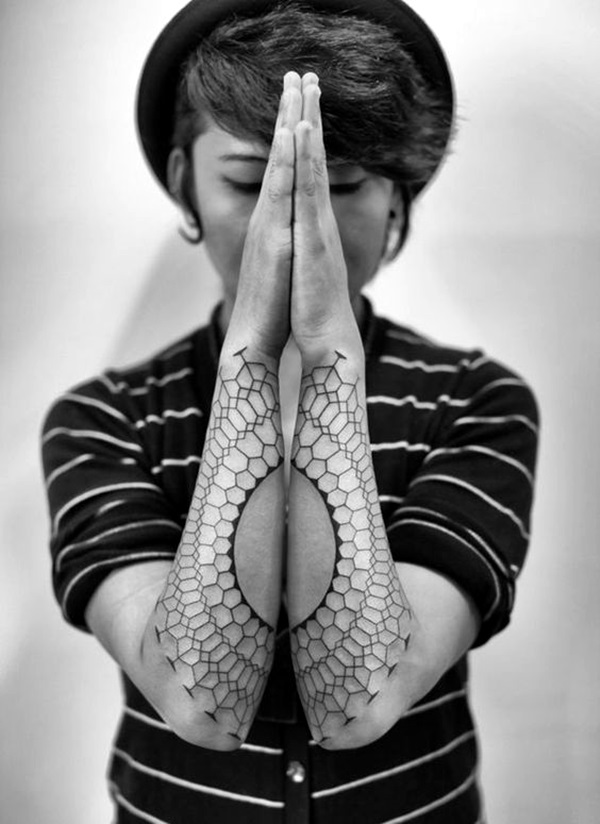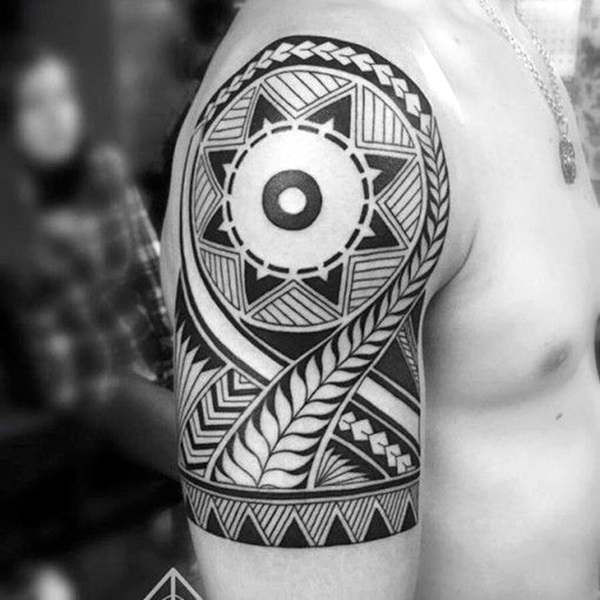 Shells: Since the Polynesian tribes are deeply connected to the sea, shells will have a deep meaning to them. They get turtle shells and seashells tattooed with each having their own special meaning and significance. Turtle shells show family, longevity an seashells represent protection.
Enata or gods or man of stature: This is supposed to represent men who are in good position and gods. Enata motif based tattoos show bravery and a defensive position. This can be something that people of Polynesian origin find very significant.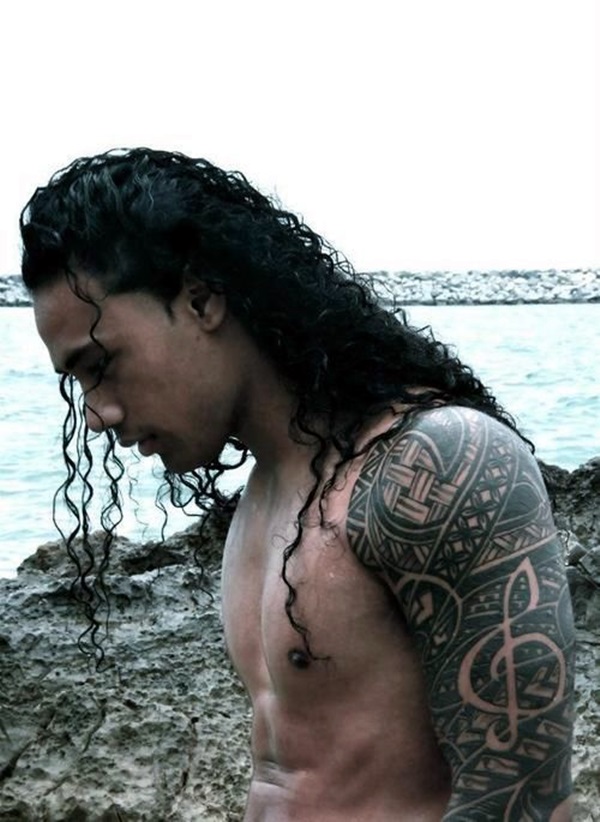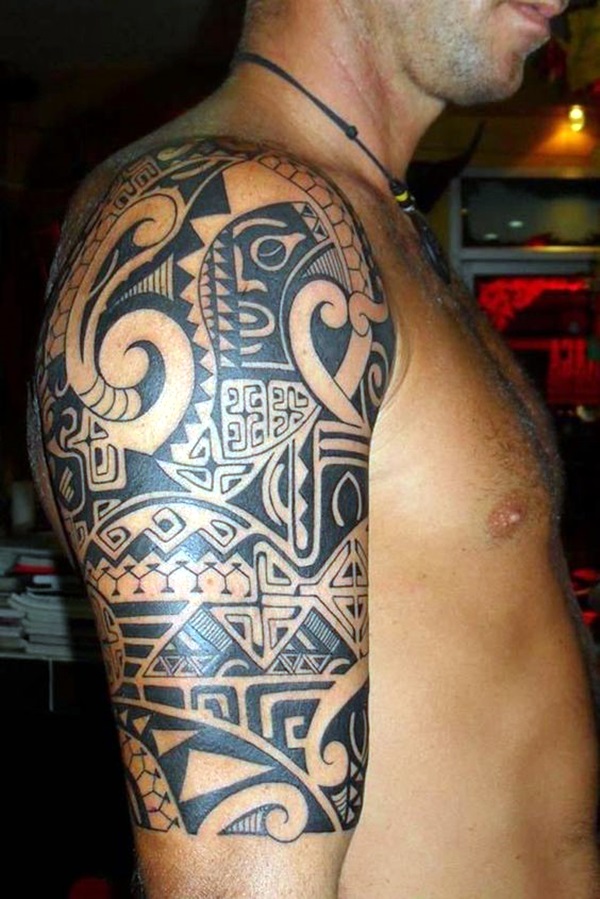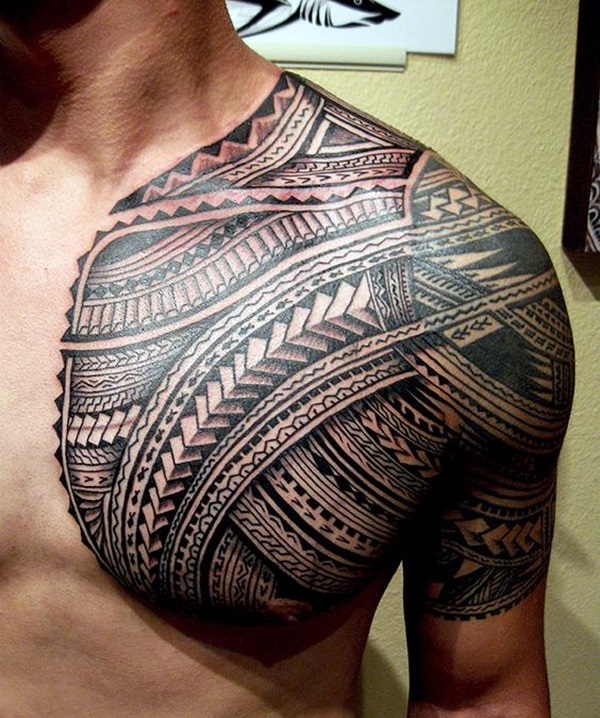 The turtle: The meaning and significance of the turtle in Polynesian culture represents family, prosperity, health and fertility. They are also considered a guide for navigation and is often combined with Enata to make a unique tattoo.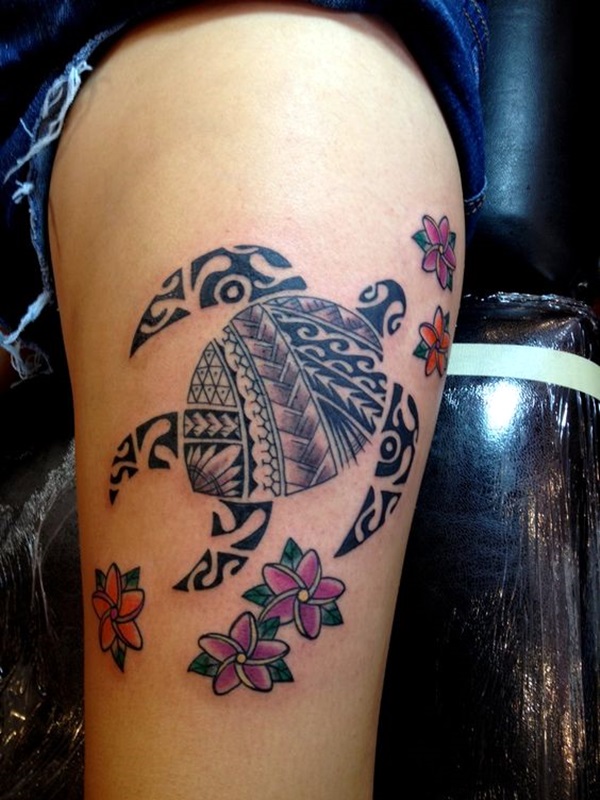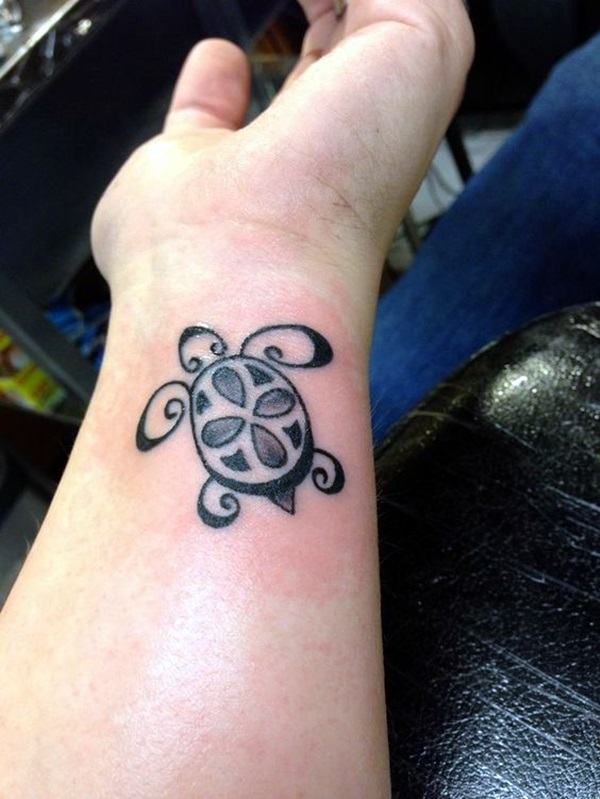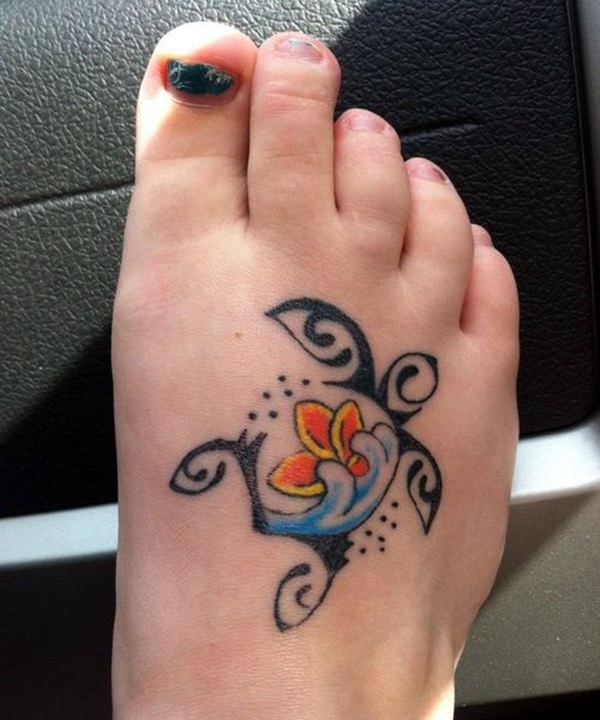 The spear head: As may be very obvious to you, the spearhead represents bravery, control and will. They are also used in tattoos along with the sun to make a winning combination. You can use in many formations to represent victory or triumph or something like that.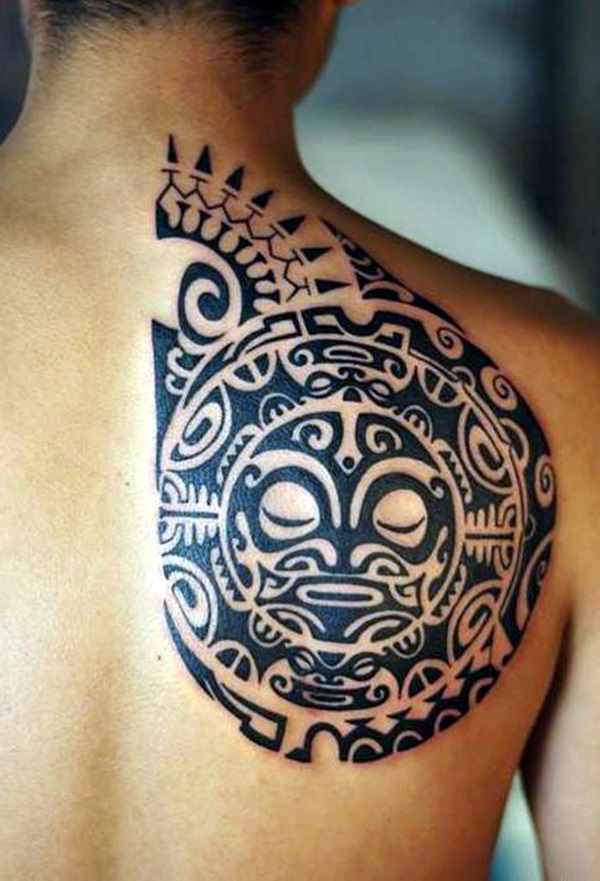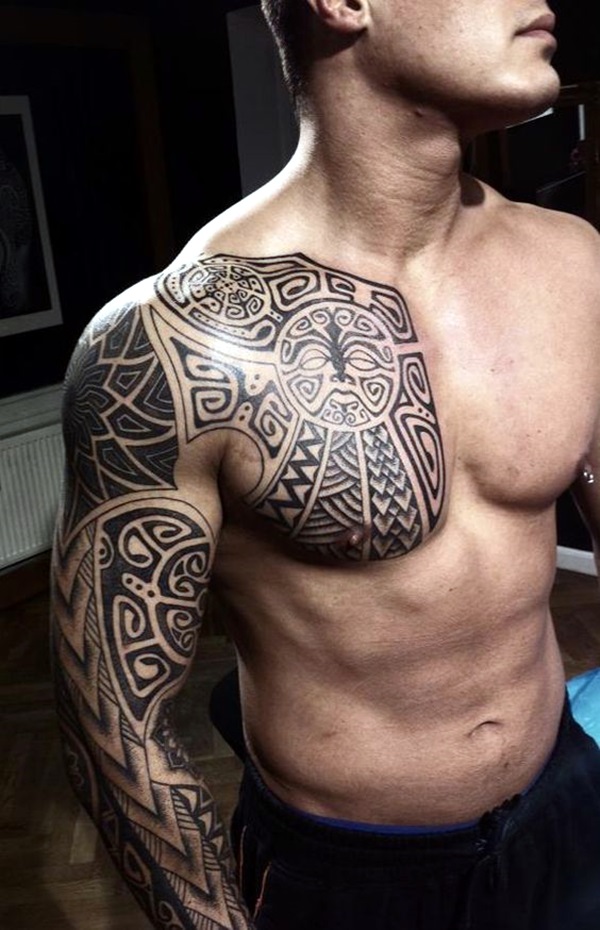 The Tiki: This is supposed to represent an almost godlike creature in Polynesian culture and is often considered to represent a protective entity. It could also be seen as something that is used to show an intuition to sense danger.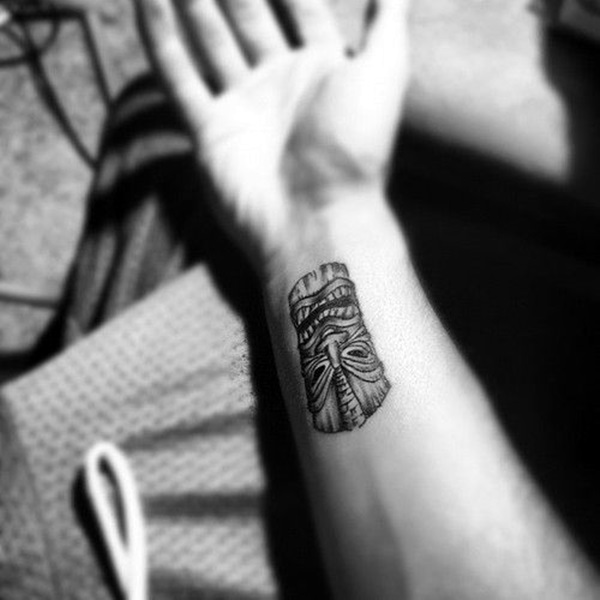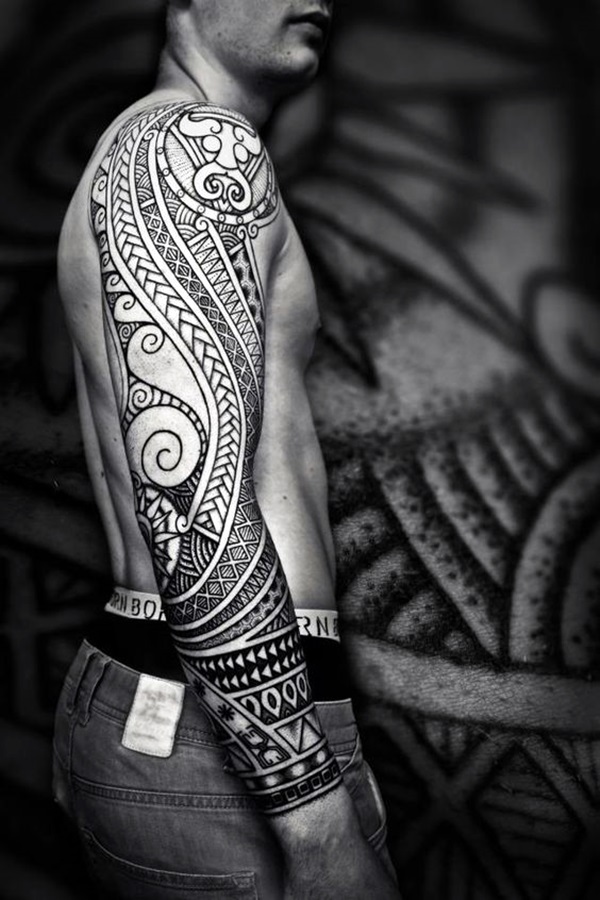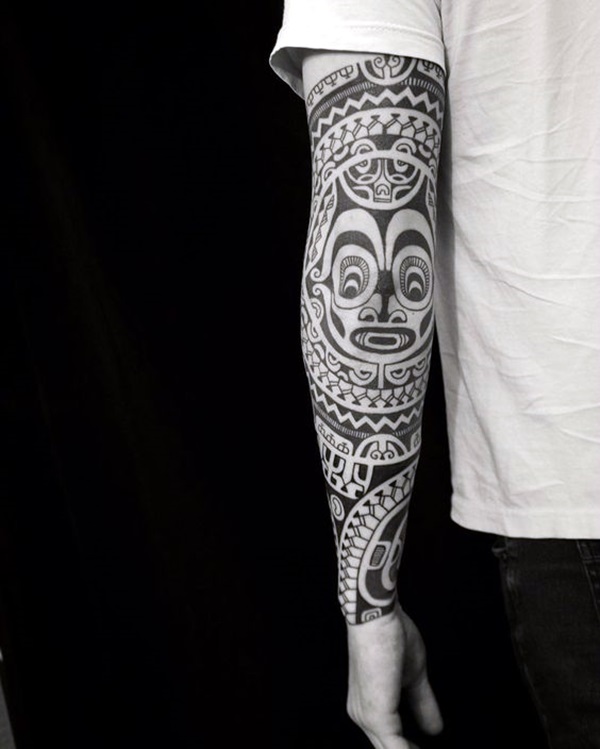 Lizard or Moko: Unlike other cultures, Polynesian give a high rank to lizards and consider them to be forms of their gods. And this tattoo is also considered to represent the ancestors who has the power to close the gap between the living and the spirit world.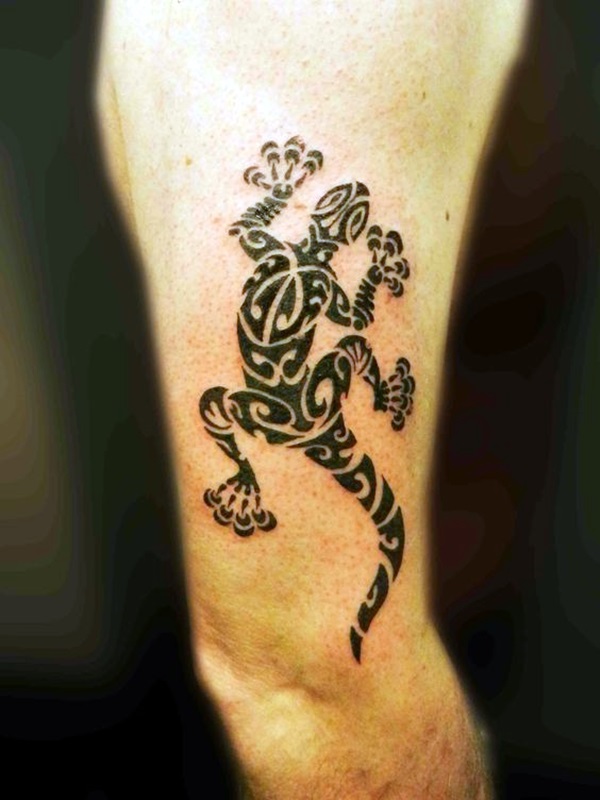 The Marquesan cross: This is supposed to represent a balance in the elements or a harmony of the elements. Sometimes it is confused with the lizard but the difference can be pointed out by verifying that the cross does not have a head or a tail.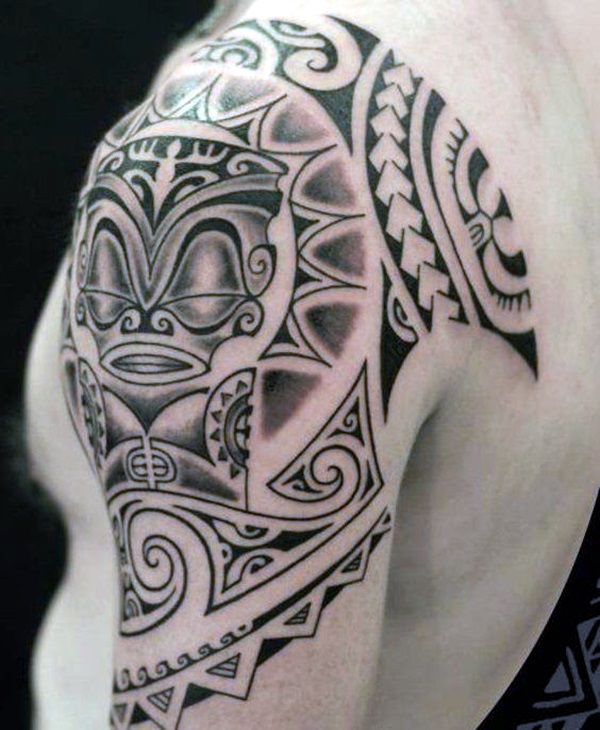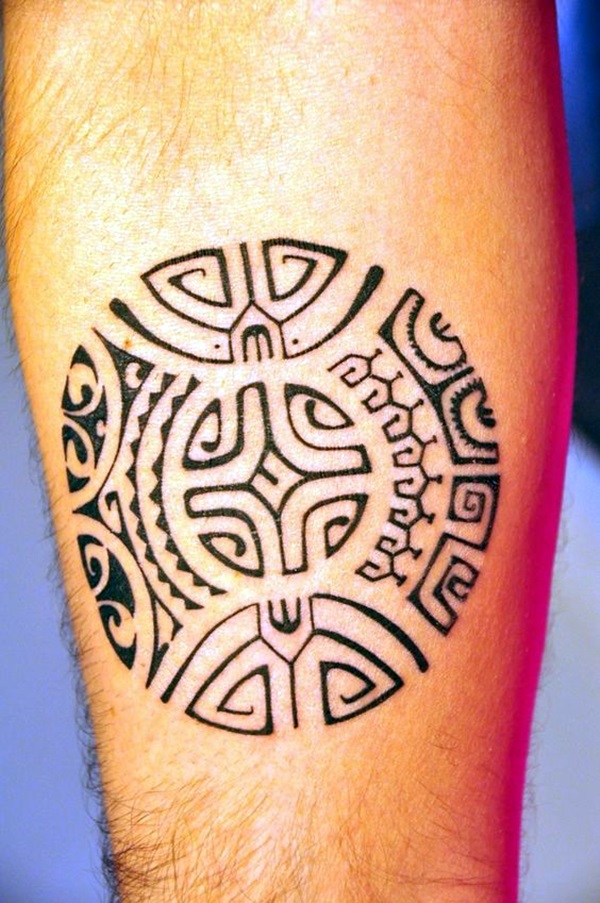 The ocean: As a culture that lives and prospers by the waters, it is not surprising that this culture considers the ocean as something that not only sustains them but also represents the place where they have to go after death as an afterlife. It also represents the source of food, persistence and the circle of life.