What is Christmas without the many feasts, dinners, and other food related gatherings? That is why when it comes to decorating the home or office for Christmas, there is a special mention of how the table is decorate on this occasion. The table will be often the center of people's attention after the Christmas tree and that is why you need to learn about tasteful dining room lighting ideas that will bring your party to life. You can also learn ways to decorate your dinner table for maximum advantage.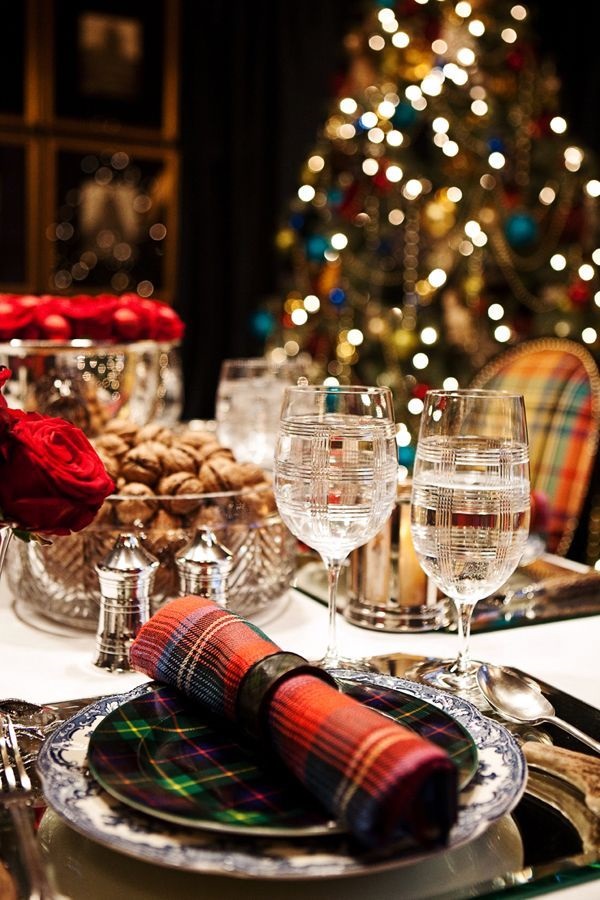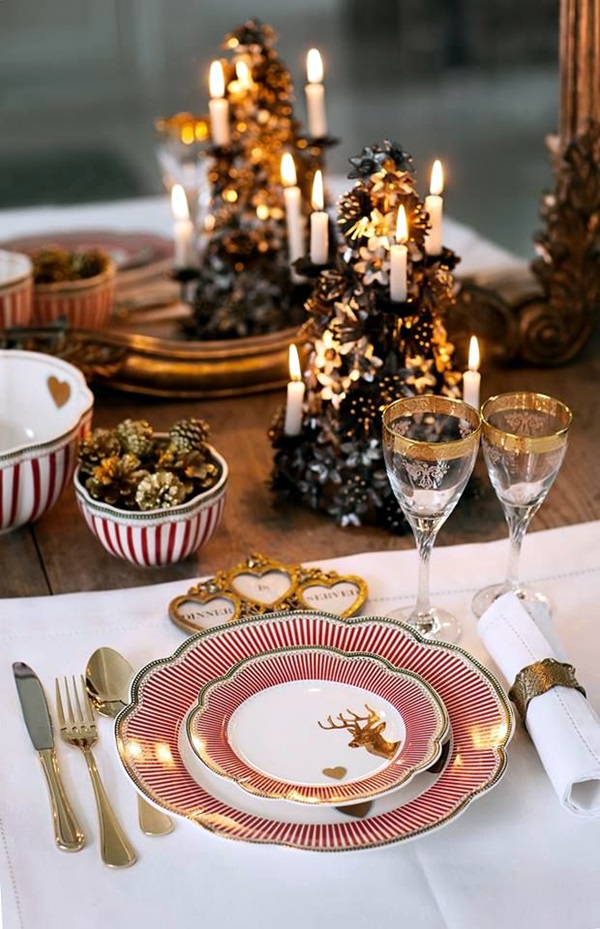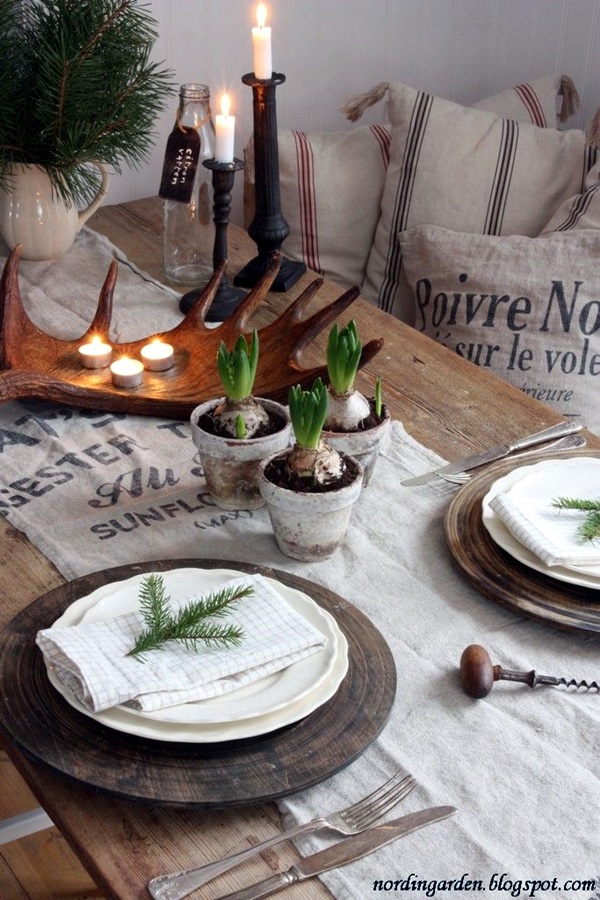 Christmas Table Decoration Ideas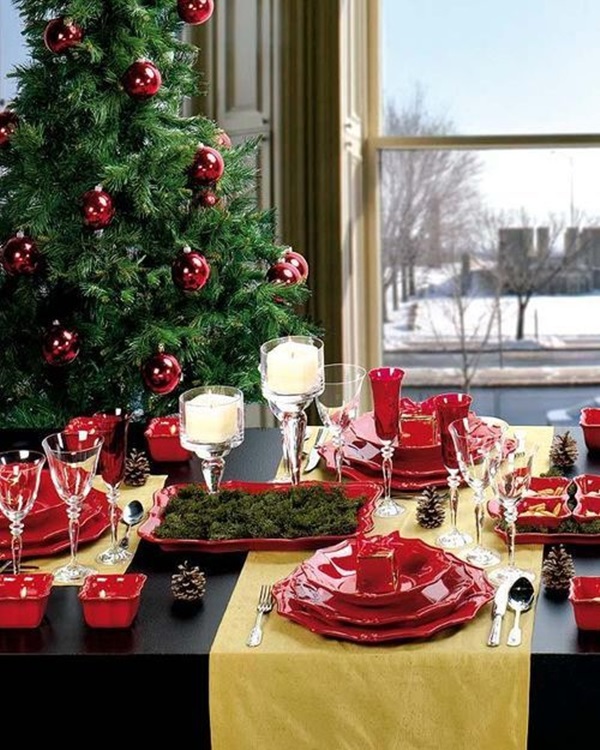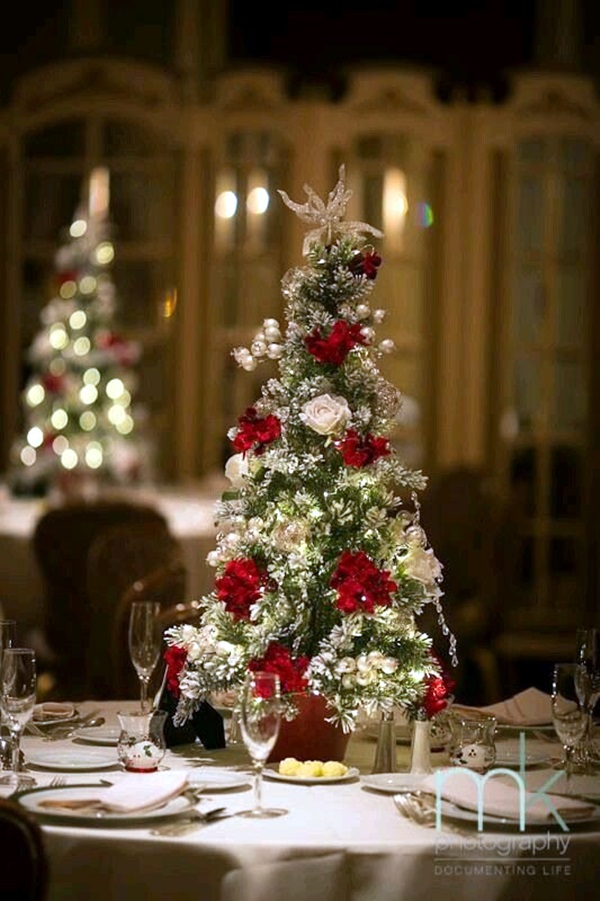 Since food and decorations of the festive kind are an important part of Christmas parties and thereby the table for Christmas celebrations, you will need to use decoration ideas based on these themes. You can even try out beautiful wine bottle lamp ideas as part of your decoration theme.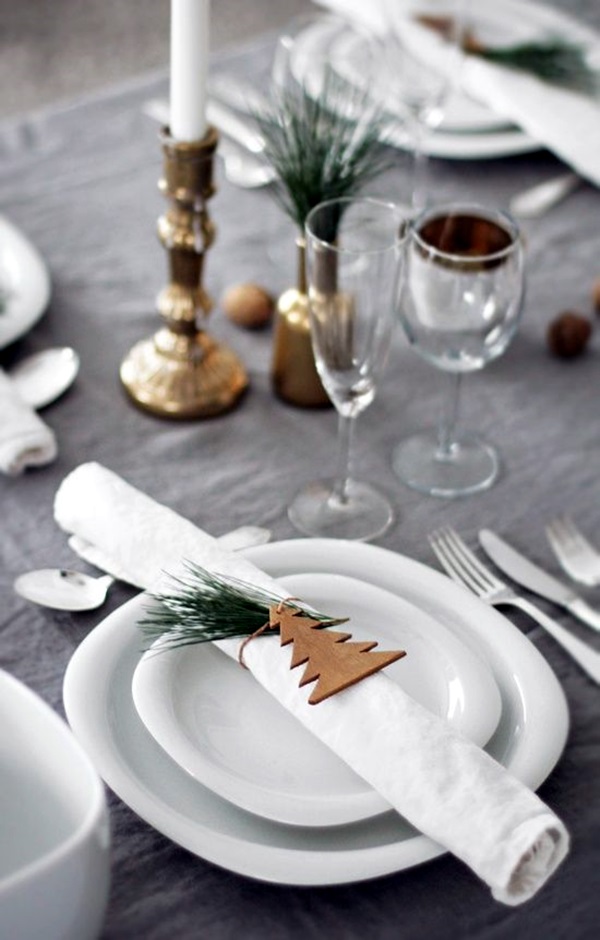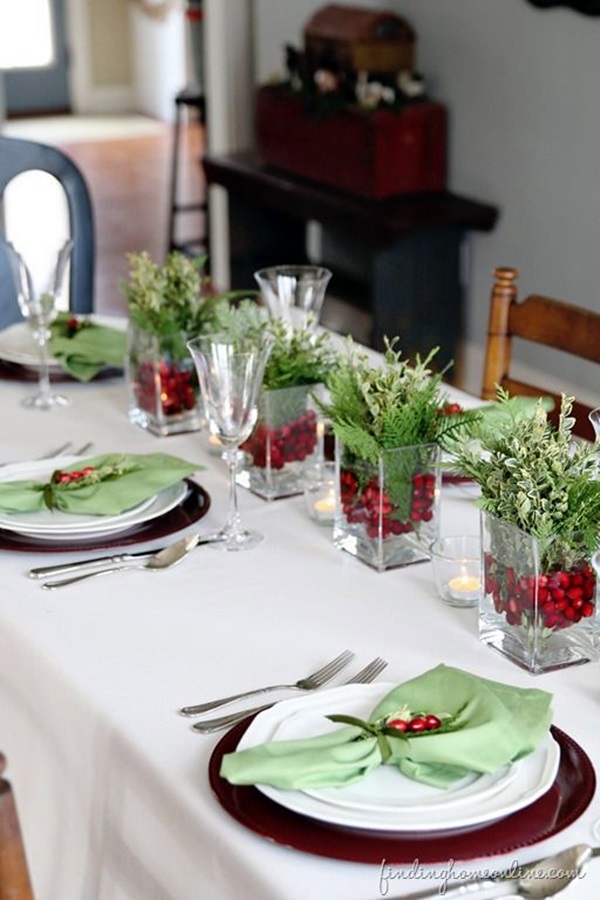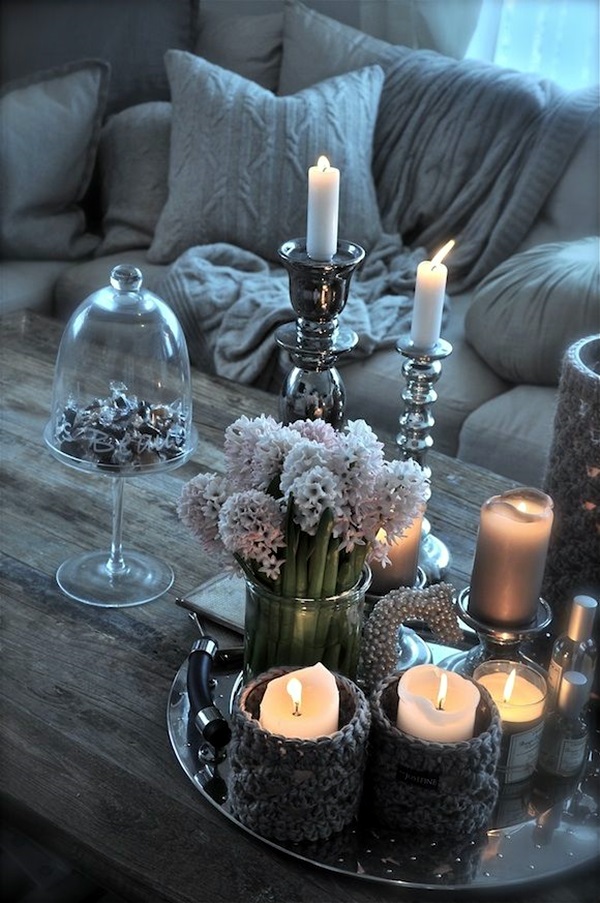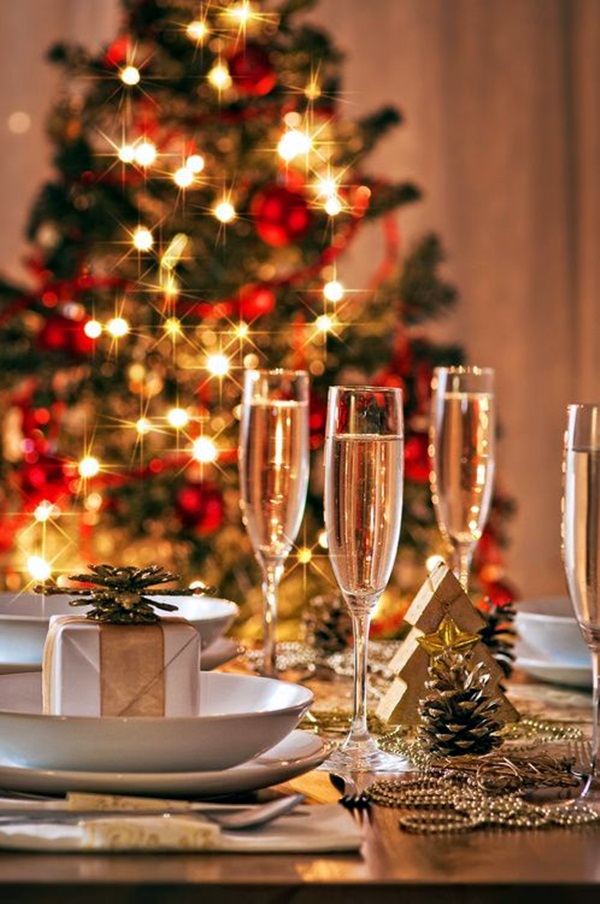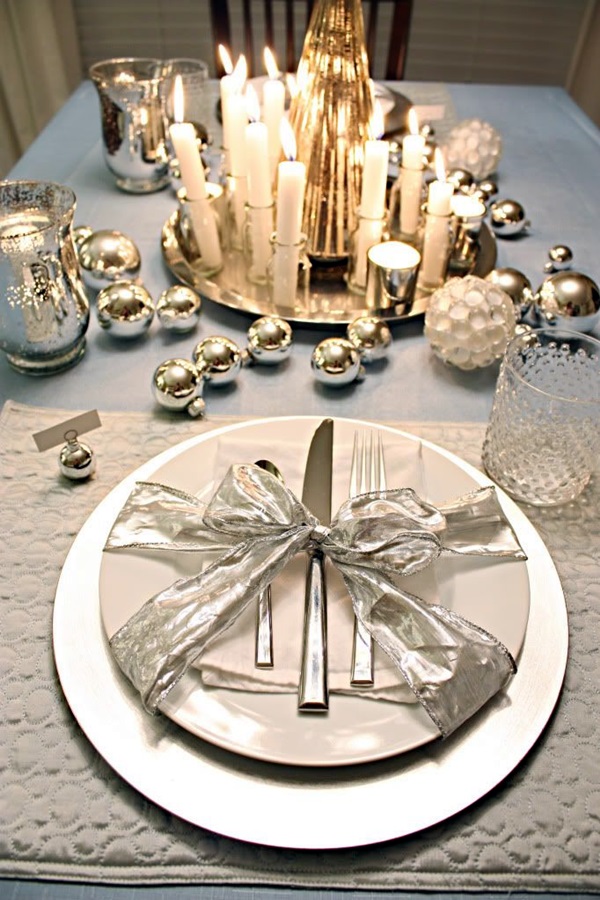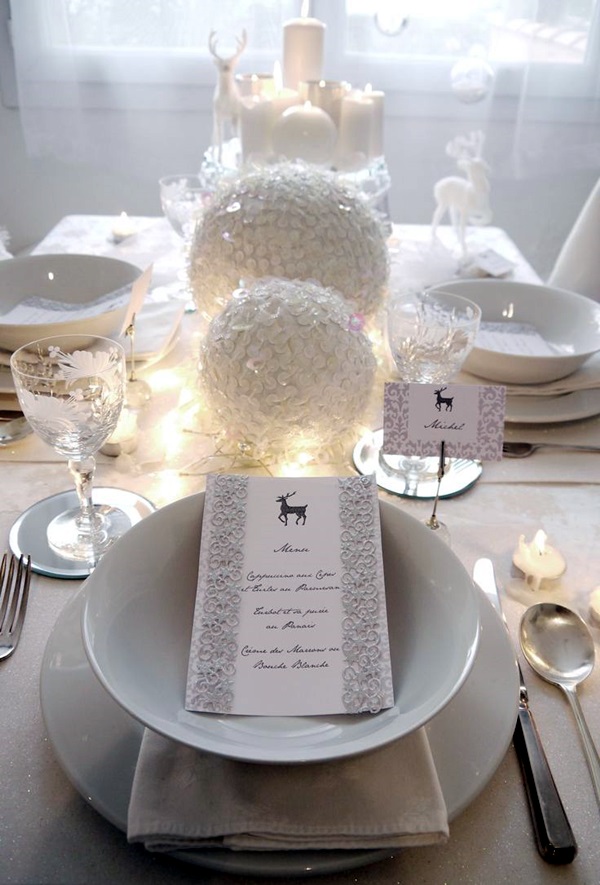 Here Are Some Tips On How To Go About Decorating Your Christmas Table:
During the Christmas season, many people invite others over to their place for parties of different types like high teas, lunches, cocktail evenings, and dinners at home or at the place of work. Part of organizing these occasions is to arrange food and drinks as well as the decoration aspects of the festive season. People have a decided penchant for a combination of green, red, and white when it comes to anything to do with Christmas.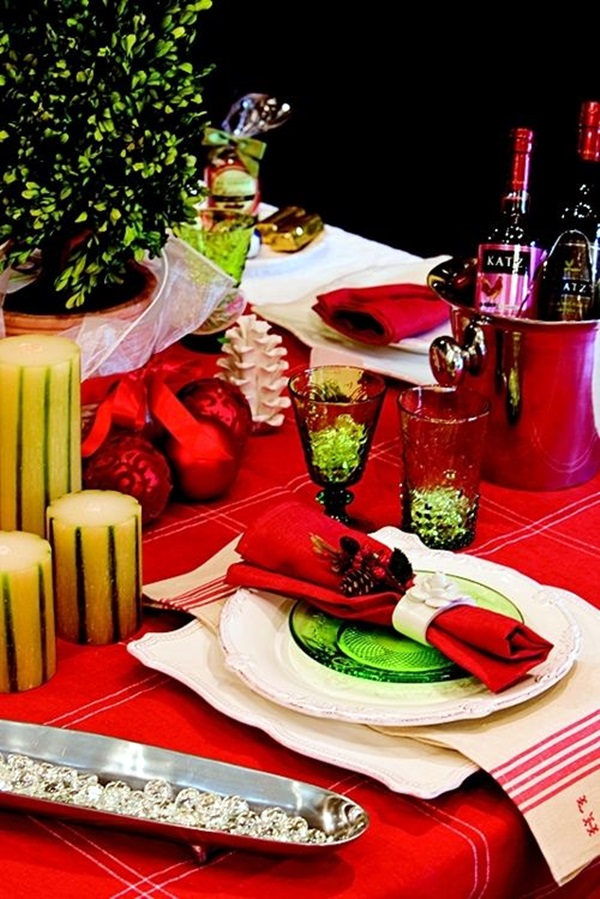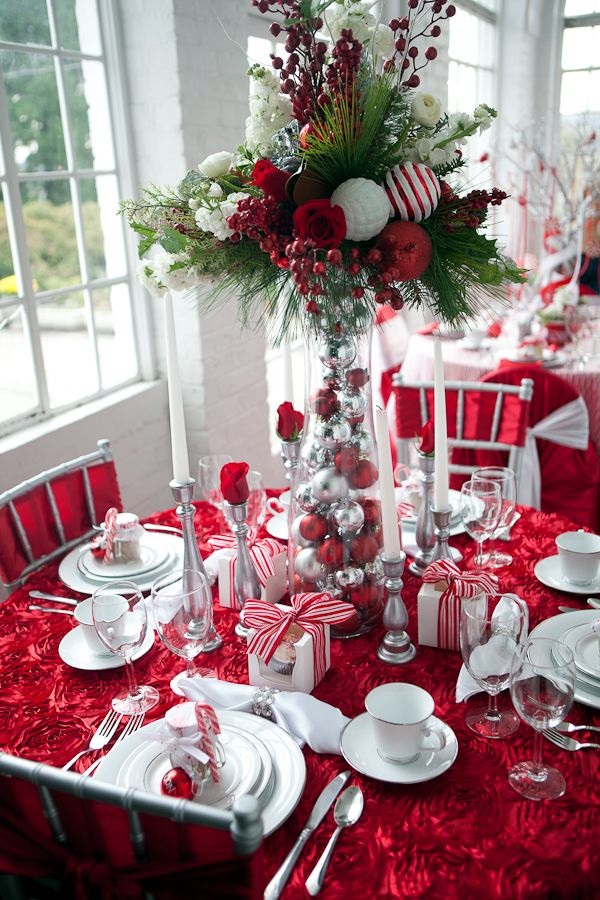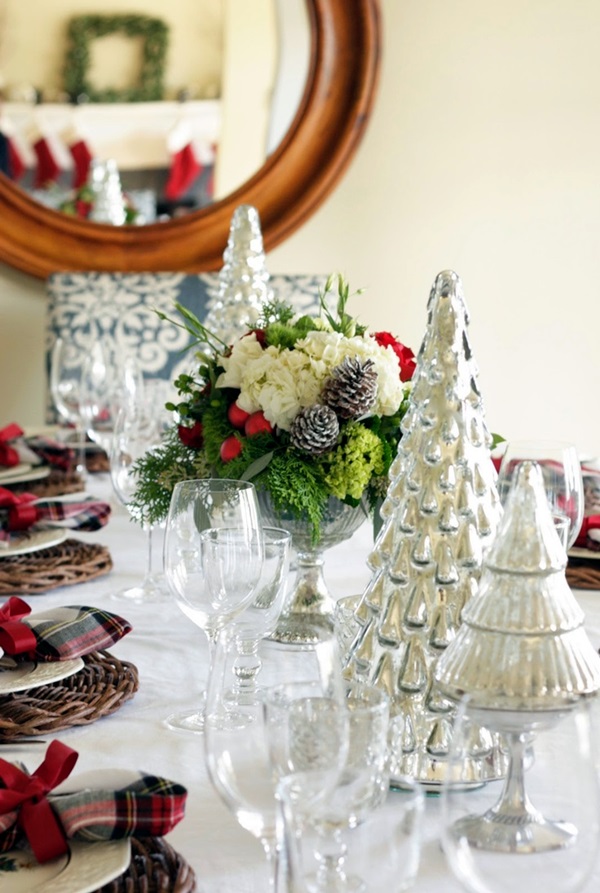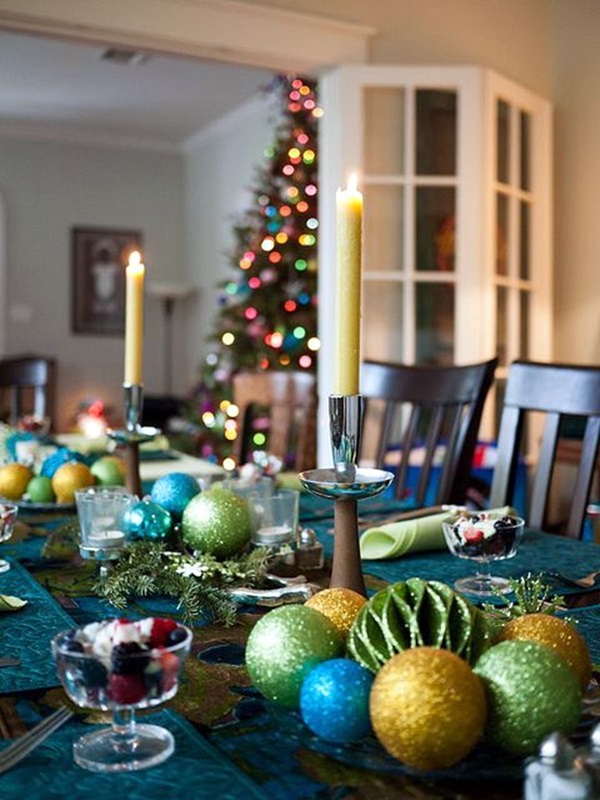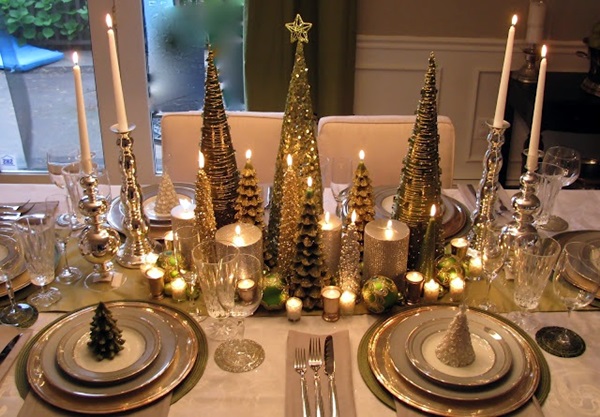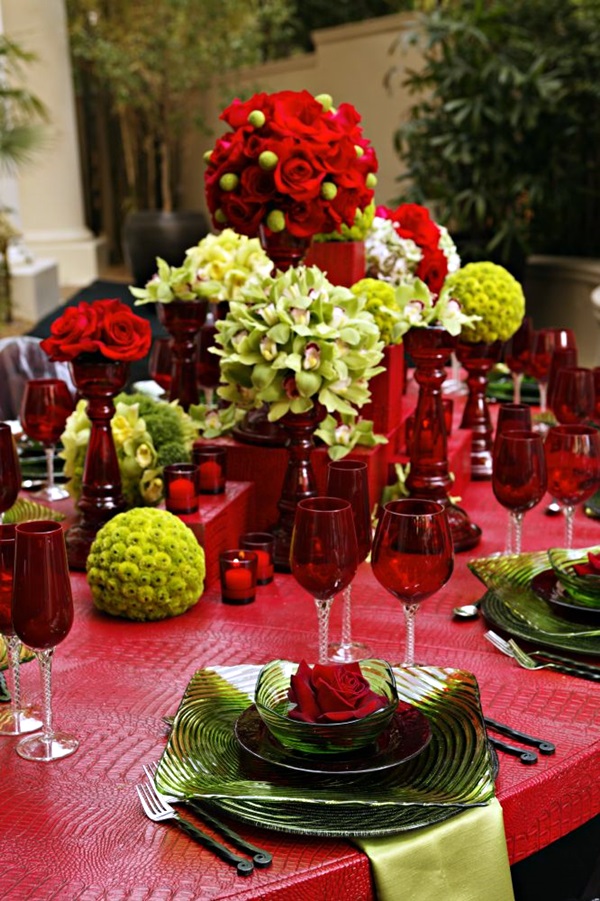 This color theme also includes the way in which Christmas tables and it can be a fun color theme to go with.  In fact, you can go with cutlery and crockery as well as centerpieces based on the color theme that includes red, white, and green. You can add table linen, napkins, and tablecloth of the same color theme.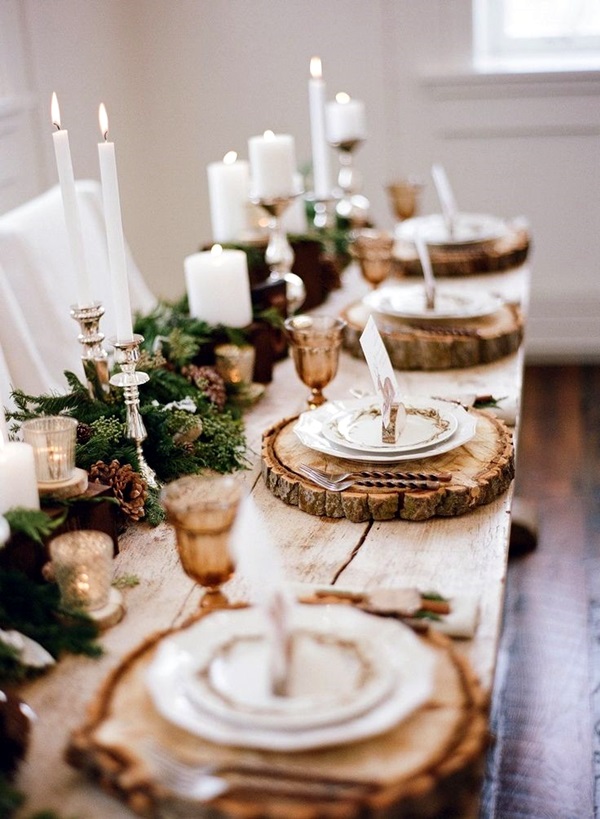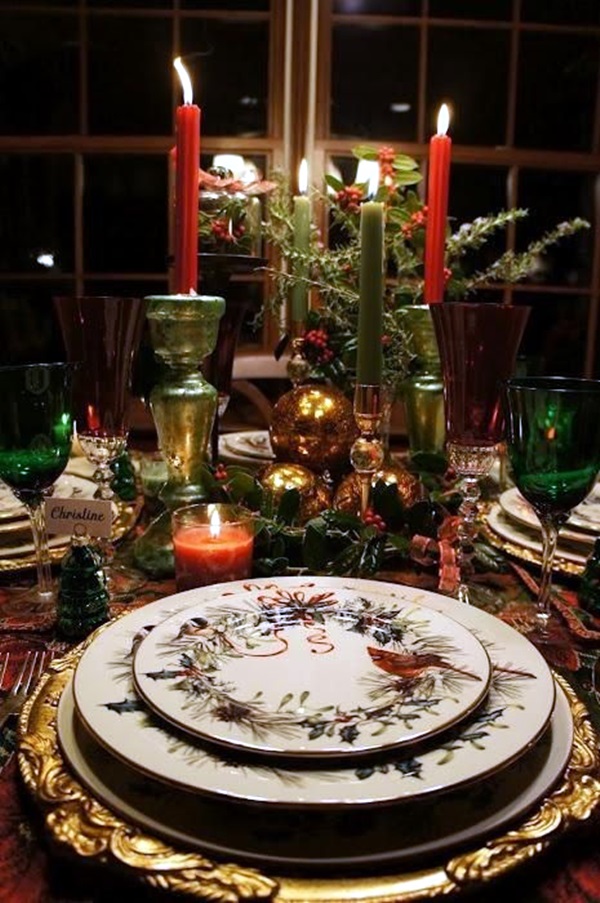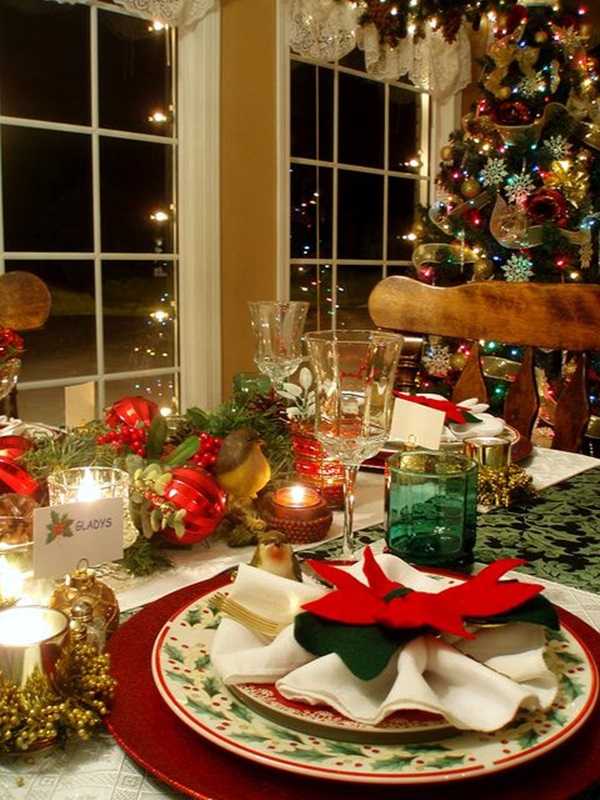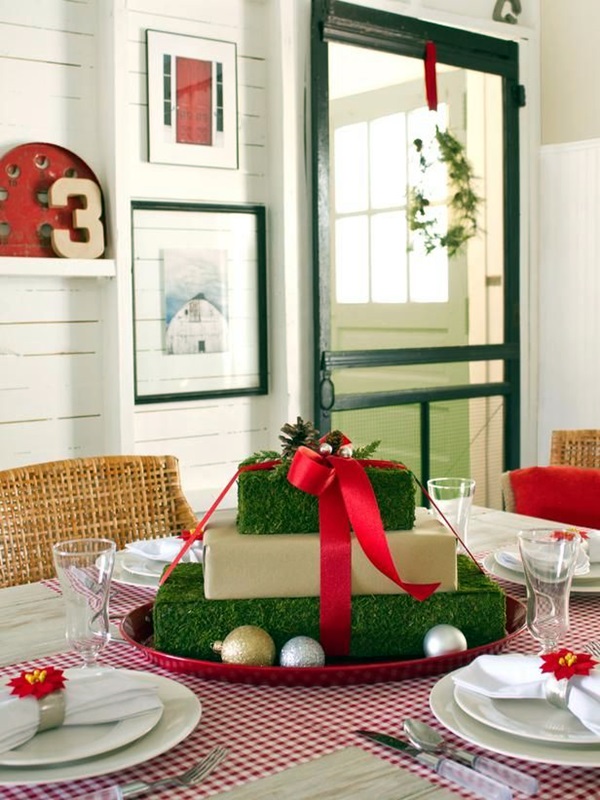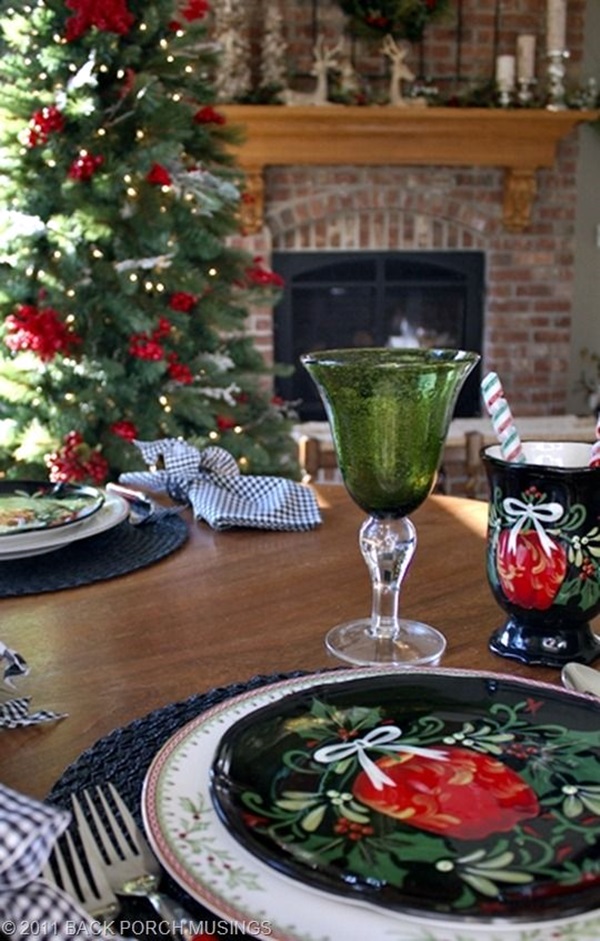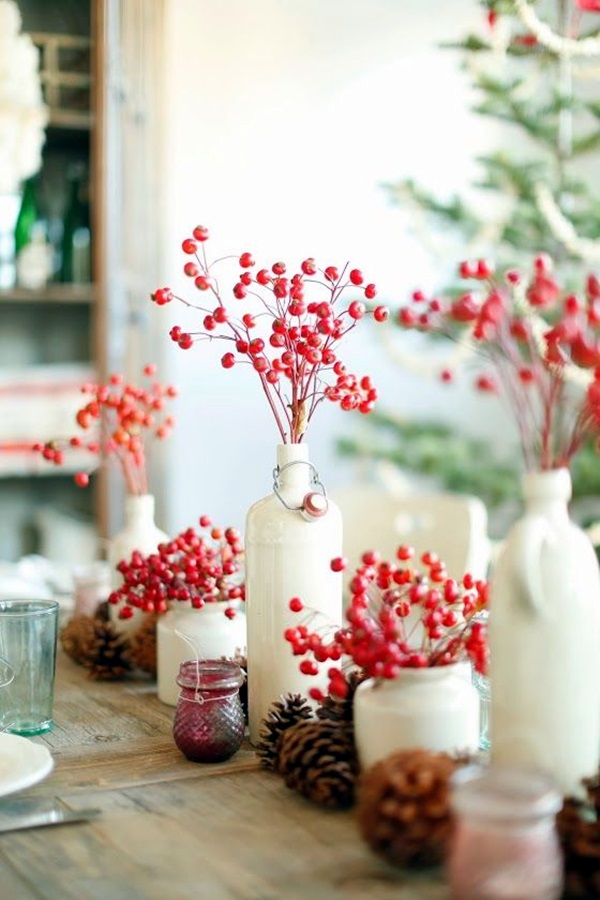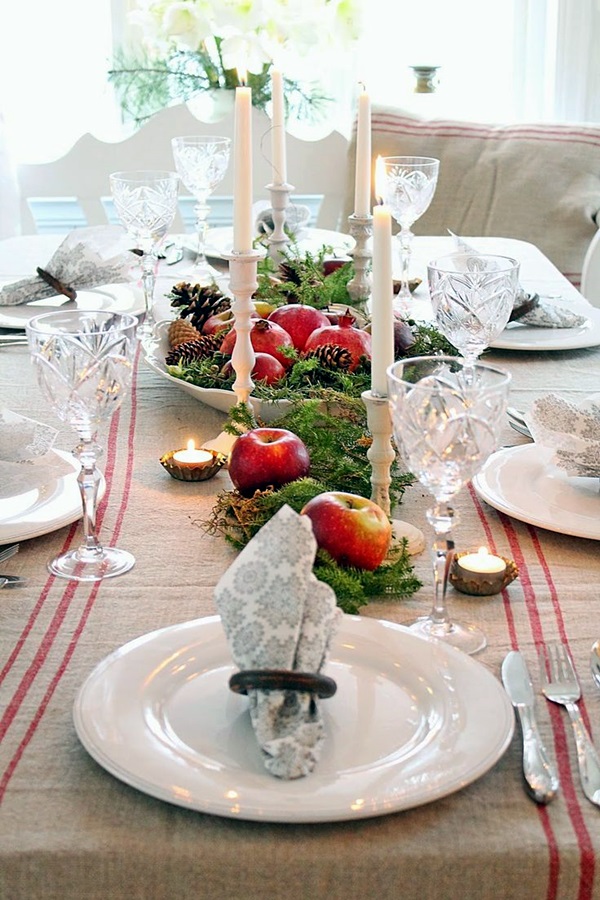 Having a nice centerpiece that will consist of red berries, green fern, and white elements can be a great idea to go with. This can be something that lasts for a longer time so that you need not keep on working on it through the festive season. Another good idea that can be part of the Christmas table decorations is the food and the drinks that you serve during this time. Apart from the traditional food items that are prepared and served, try new items like a salad with red cherry tomatoes, green leaves and some kind of cheese to create a healthy balance and to add to the color theme.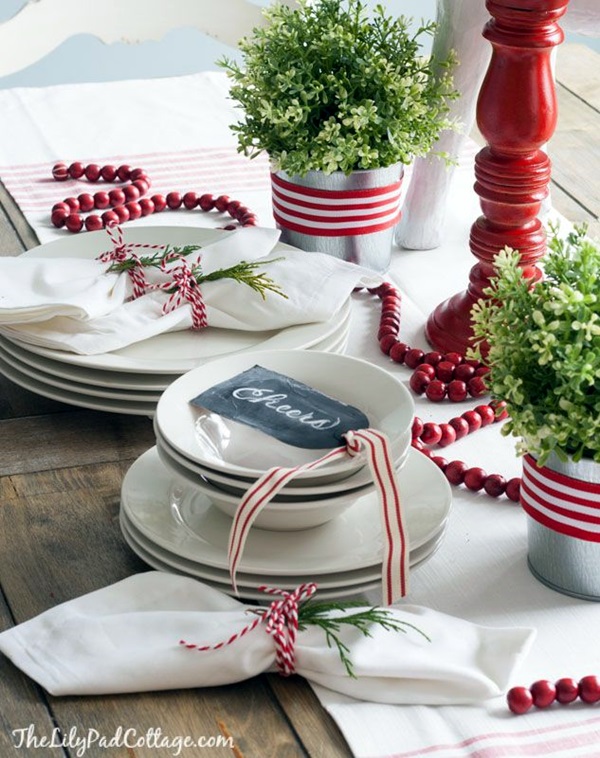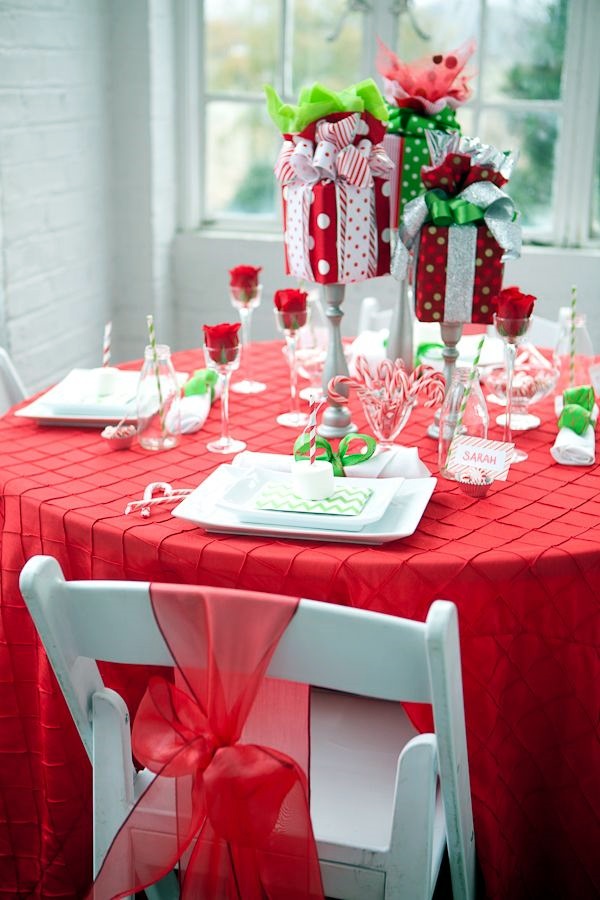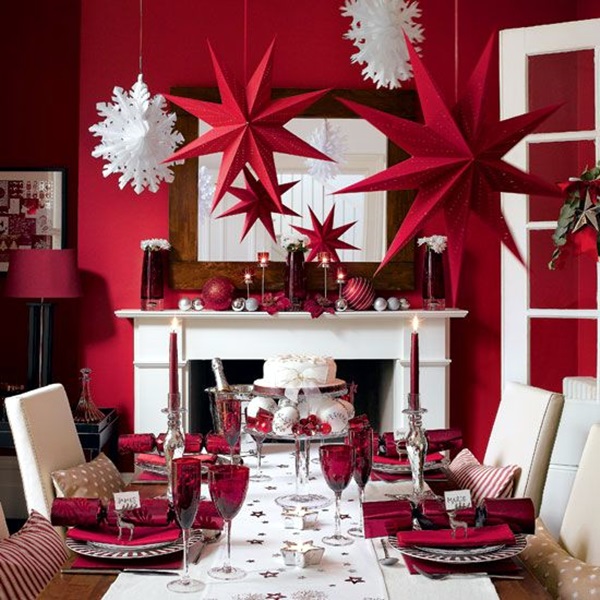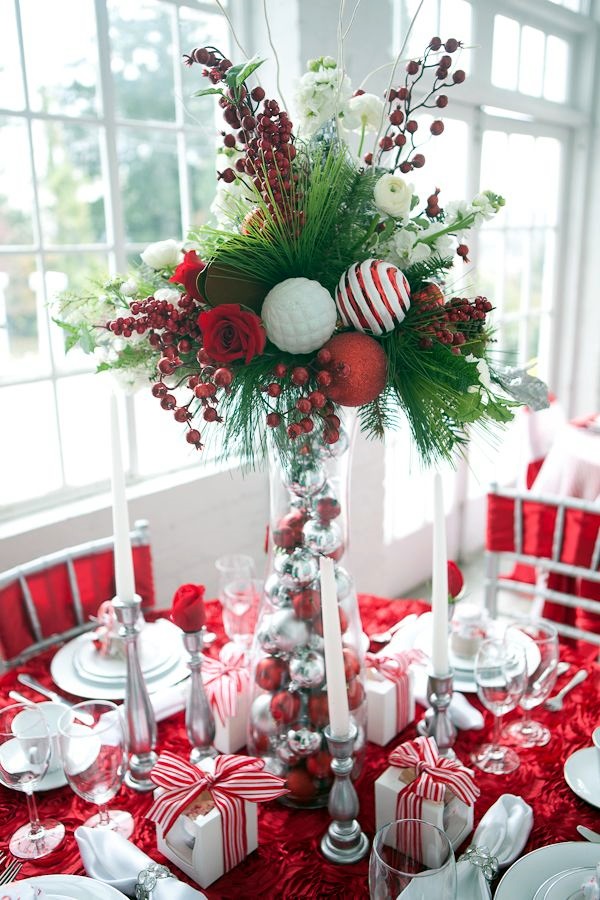 You can also add green, red, and white jelly beans in transparent containers at regular intervals in the drawing and dining area to act as decoration and for guests to pick up and eat when they feel like it. Another thing that can add cheer to the Christmas tables is adding striped candy canes in some vases to look like and act as a sweet edible table arrangement. Some people make good use of red, white, and green velvet or satin ribbon to tie small sprigs of flowers or around loaves of bread to add to the festive cheer.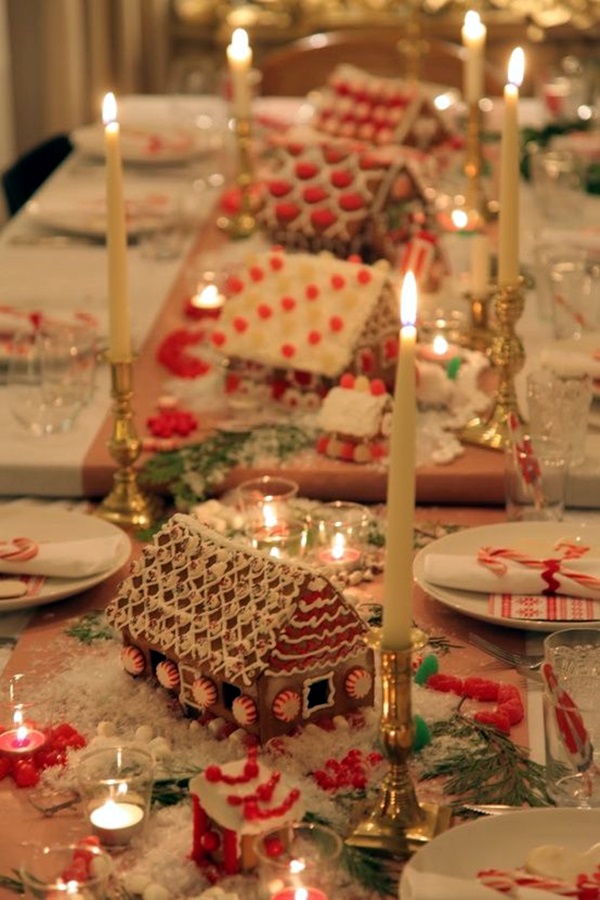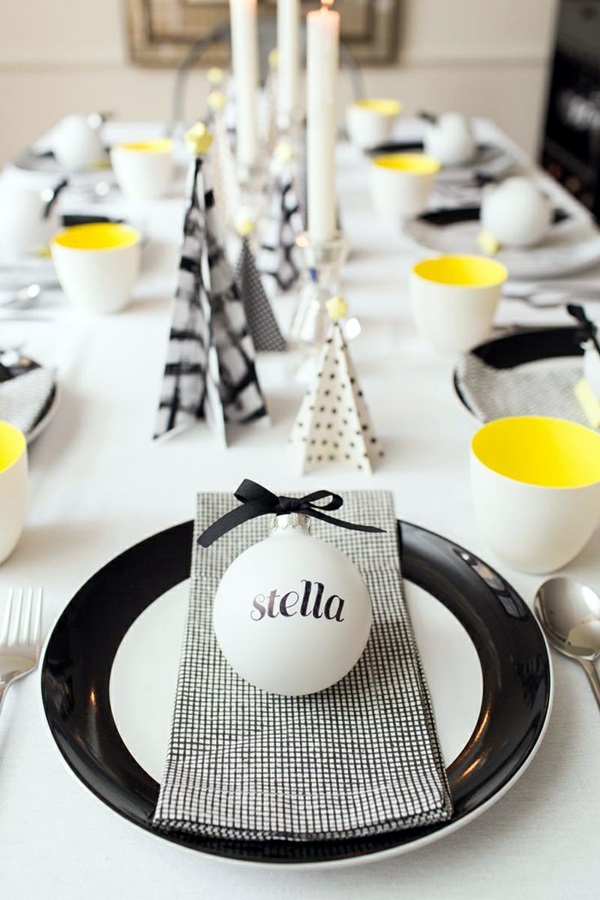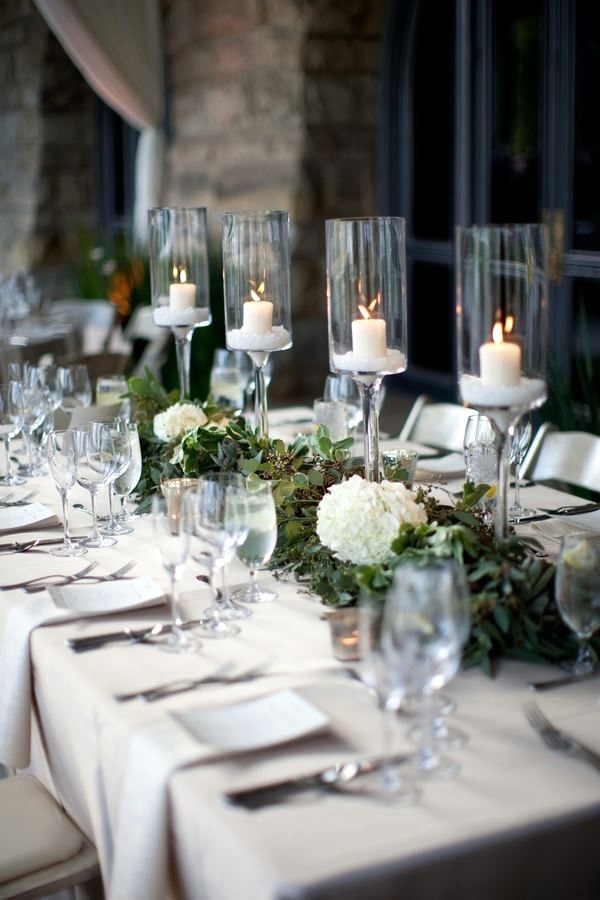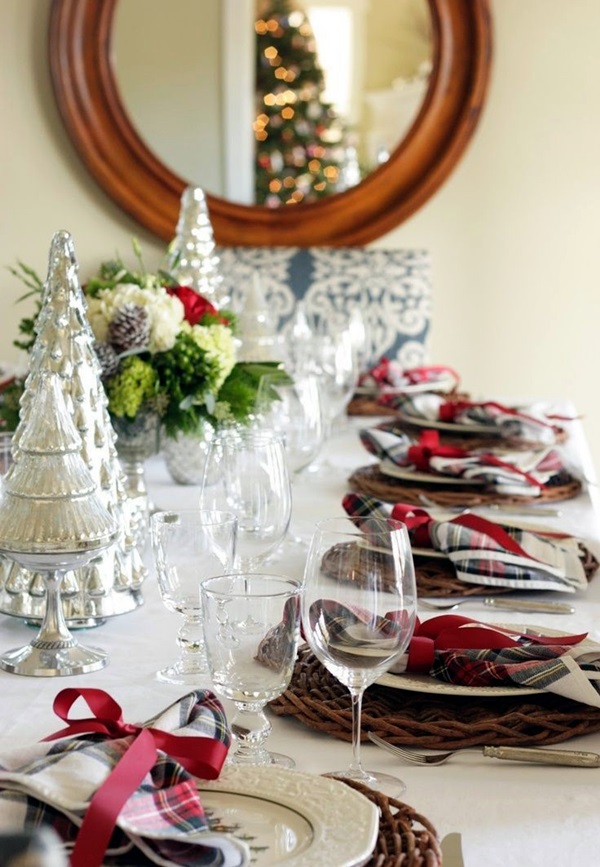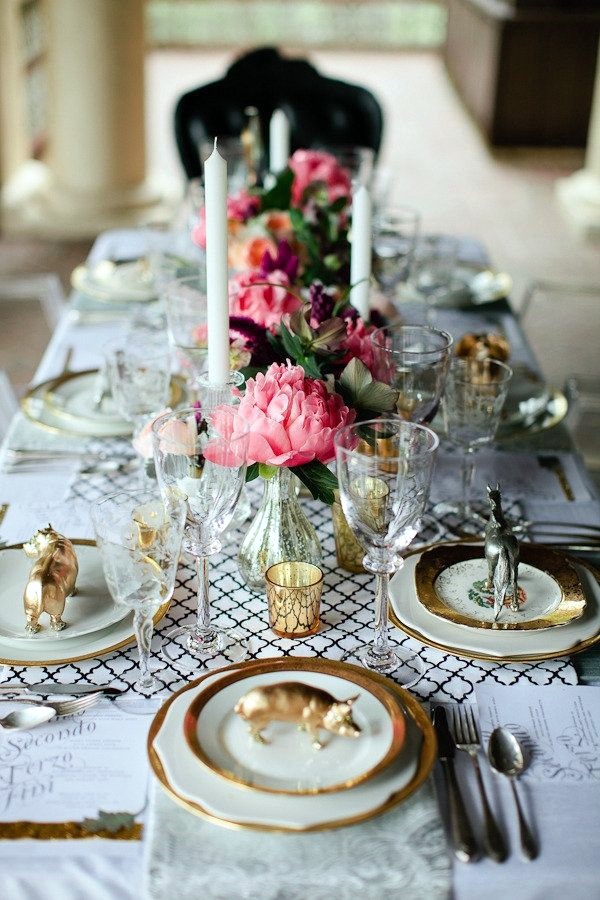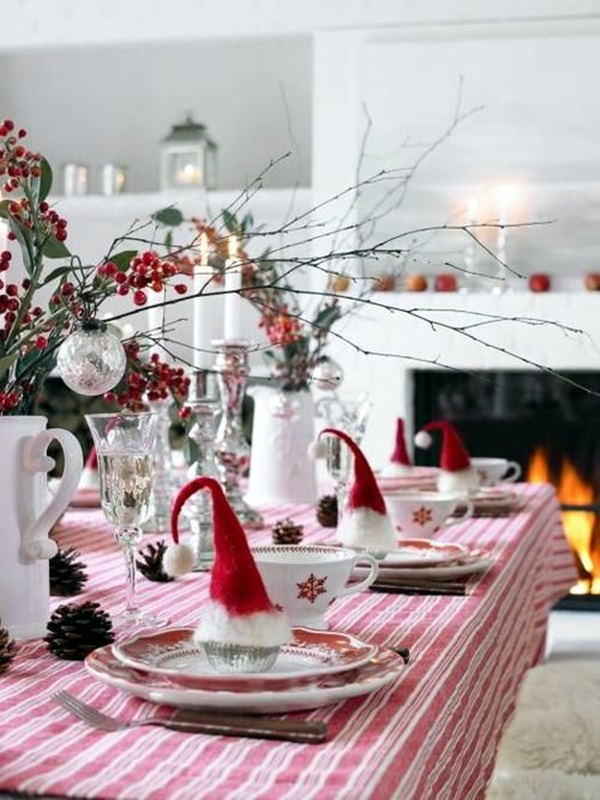 Another simple decoration tip is to invest in transparent candle holders in which you can place white, red, and green candles that also have a fragrance to light up at regular intervals around your sitting and dining area. This makes the Christmas spirit and festive look even more obvious.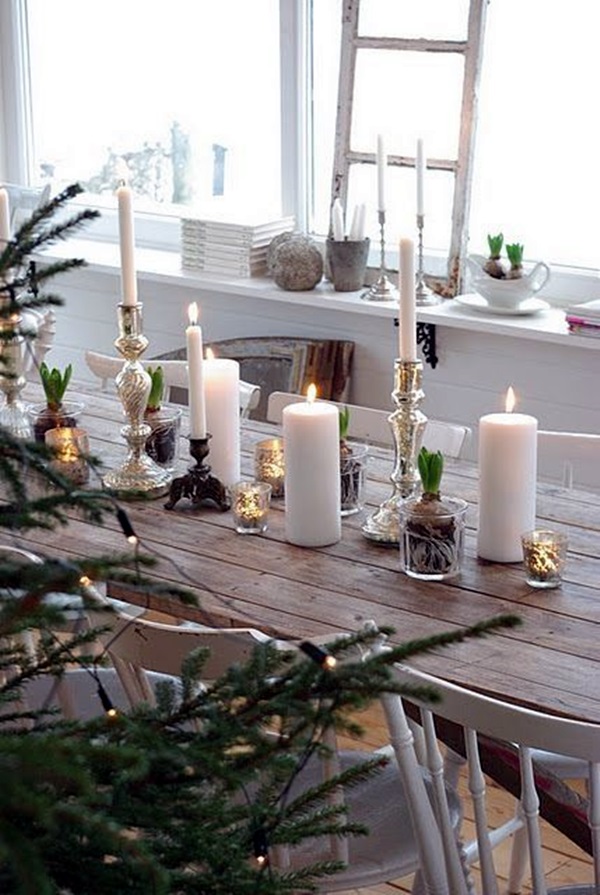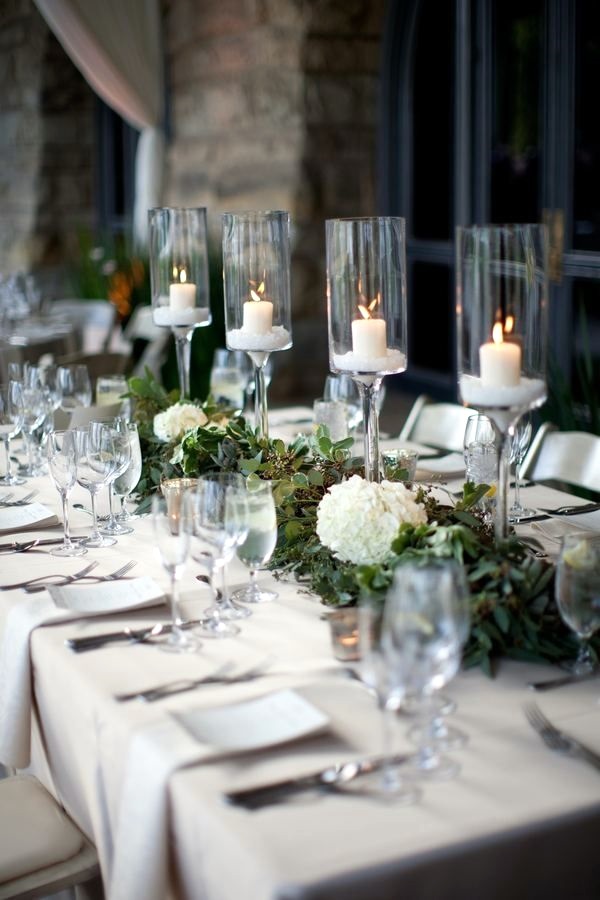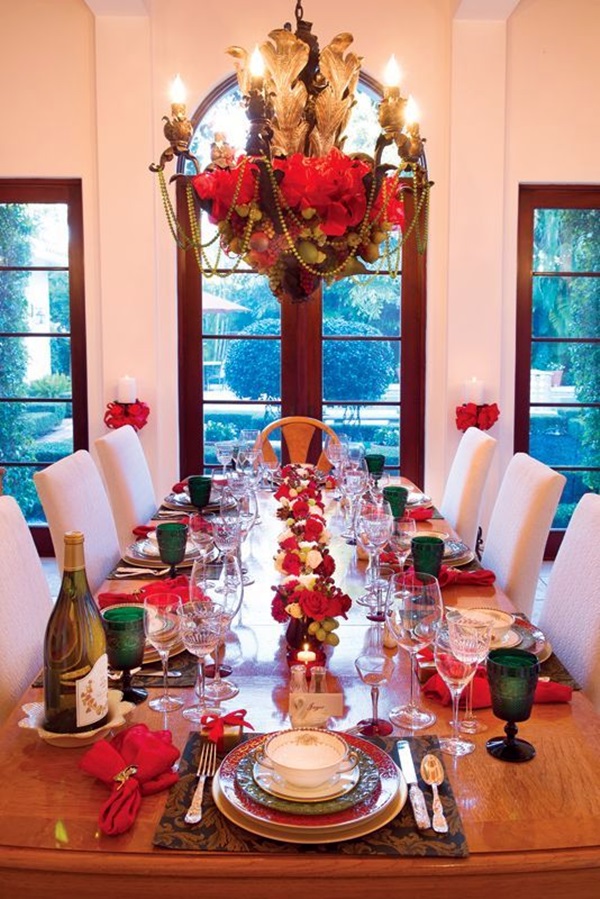 As you can see, coming up with Christmas table decoration ideas is not such a hard thing to do once you let your creative juices flowing. All it takes is a bit of imagination and ingenuity to make the Christmas theme alive in all the places where the festivities are concentrated upon.