Dolphins are linked to the Goddess Aphrodite and the God Apollo making it a creature of both the moon and the sun. The moon dolphin side is supposed to be about feminine qualities like the intuition that women are known to possess and the dreams they are supposed to inspire. With the sun dolphin side representing the health, vigor, energy and procreation.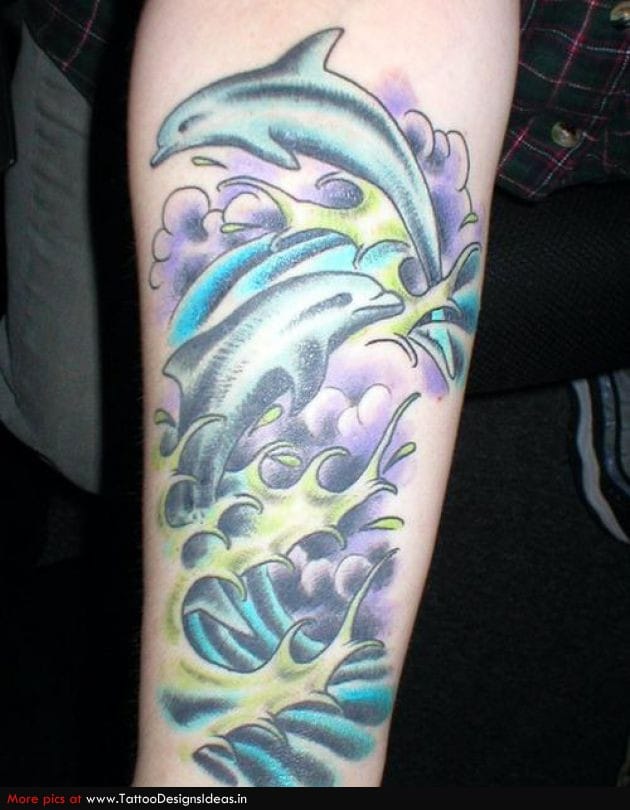 In the above tattoo design you will see that the dolphin tattoo has been done on the arm along with the element in which a dolphin lives. Looks like the waves are really crashing in this one.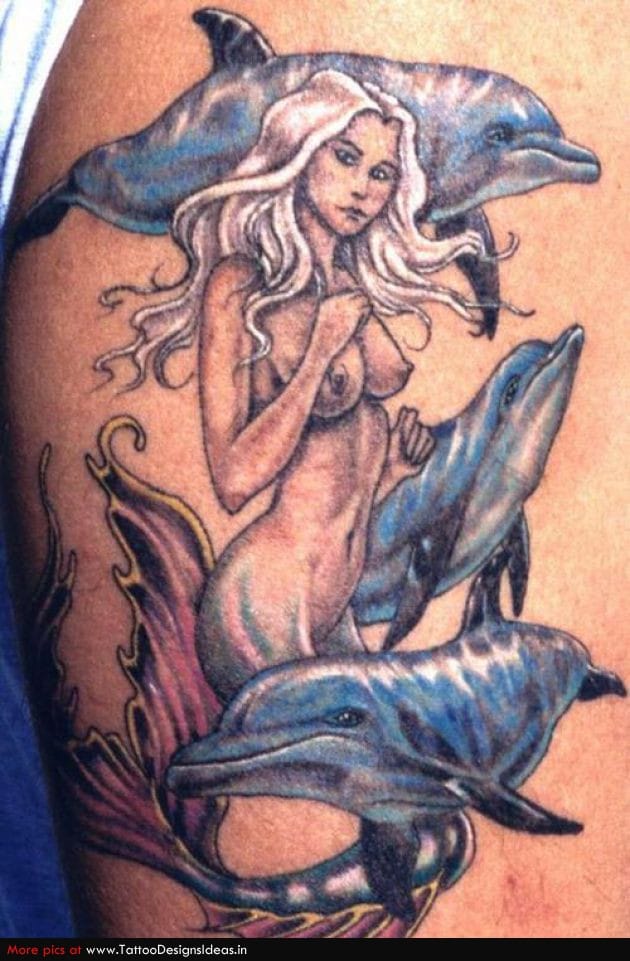 This one is a representation of the fantasy elements of the sea – the mermaid with the dolphins surrounding her. This is one dolphin tattoo that should thrill the men.
Cute and romantic dolphin tattoo with two dolphins forming a heart shape with a nice red heart in the middle.  This design should be a hit with the ladies.