Tree Tattoo designs for Men and Women
Here is a collection of Tree Tattoo designs for Men and Women. Among other things trees depict growth, nature and nurture. The appearance of a tree and the leaves has inspired many cultures to use them as part of their designs. They depict our existence with strength and beauty. Having a tree tattooed on your body shows the intense love and joy you have for life. It can also be used to denote unity, balance and peace. The tree of life is a perfect design to denote the way you feel. You could use a single leaf as your tattoo design to show your love of nature.
Tree tattoos can both be representative of your love of nature as well as other elements like birds, clouds, insects, animals and can also represent families. Imagine if you could combine the names of loved ones along with a tree to show in your tattoo. Wouldn't that be simply awesome? The only thing about tree tattoos is that some of them tend to be pretty huge which makes them ideal for use as a sexy hip tattoo design for women. However, having said that you can also make the tree small and still has it looking really awesome. In addition, there are many interpretations that are possible with tree tattoo.
Tree Tattoo designs for Men and Women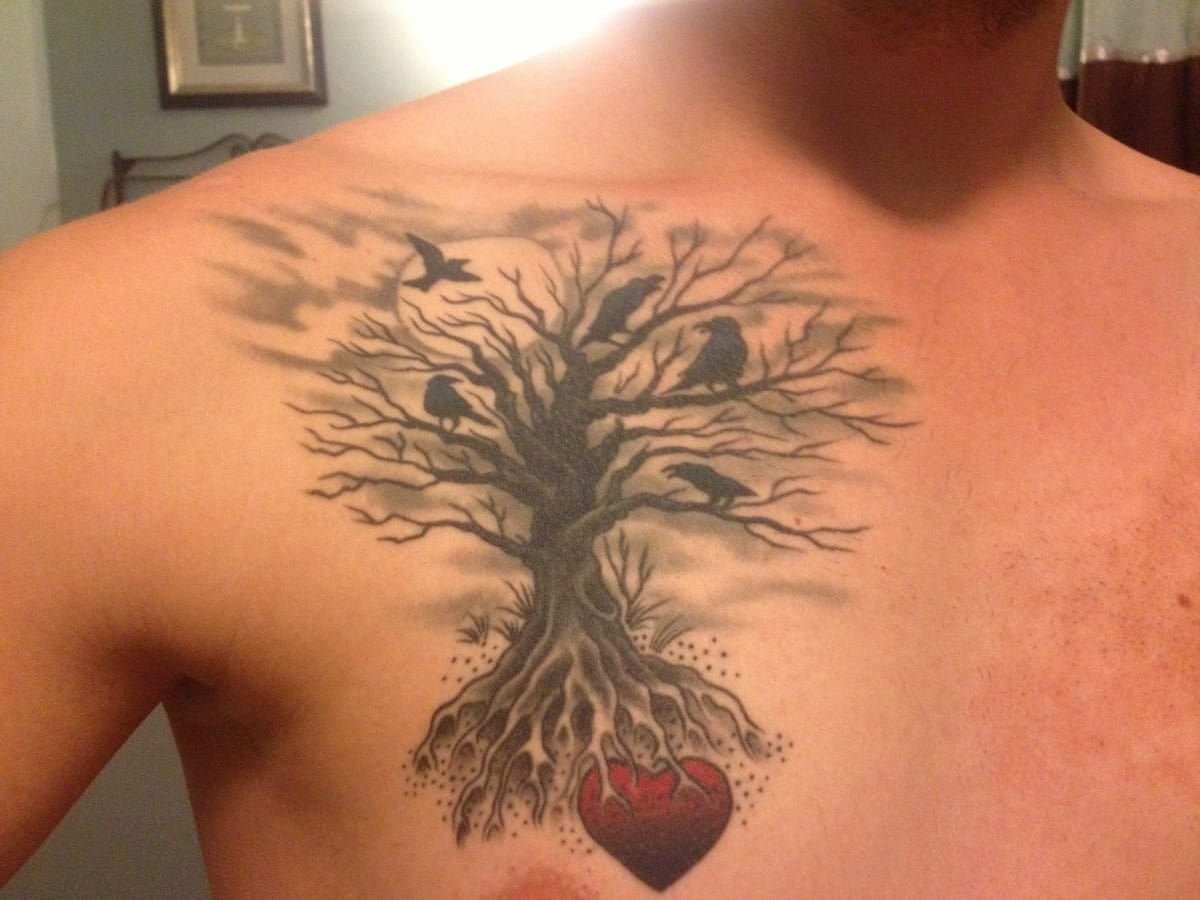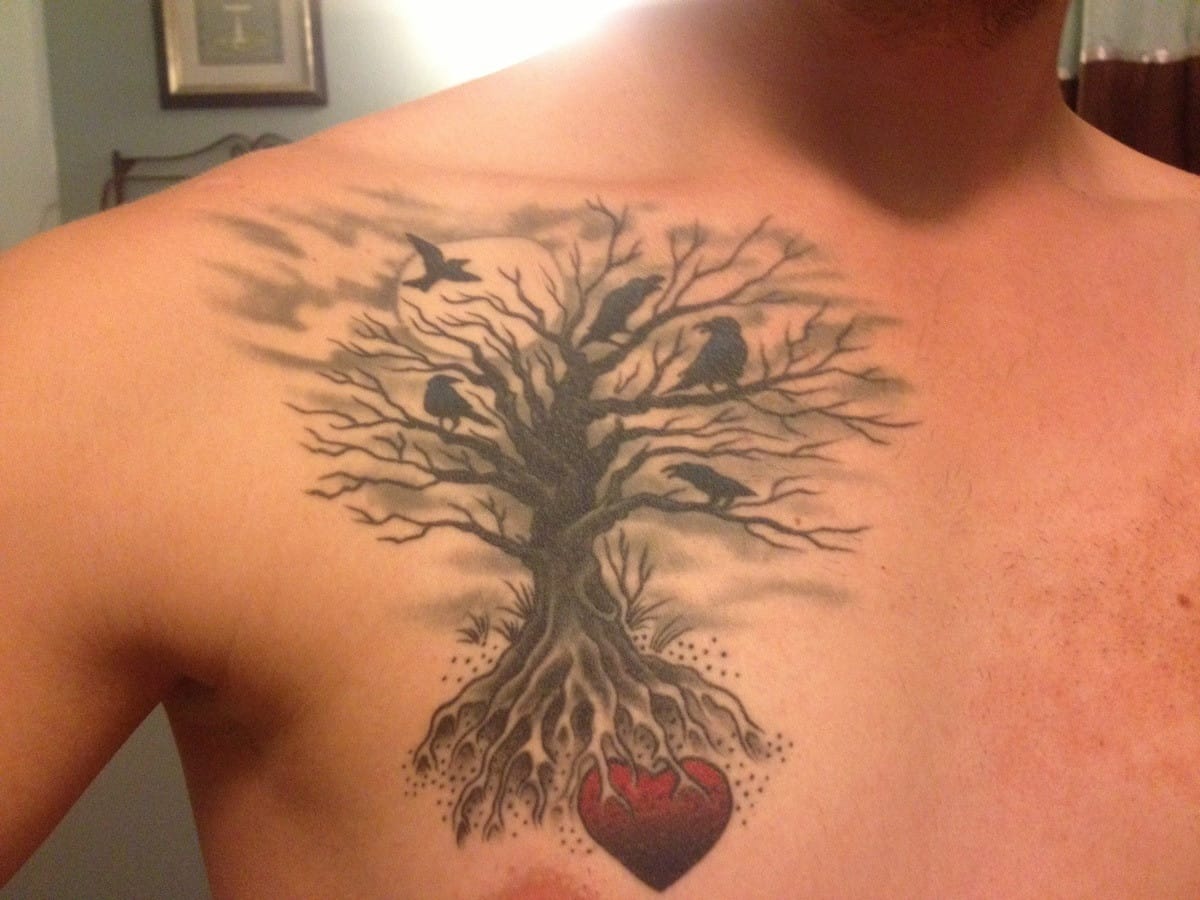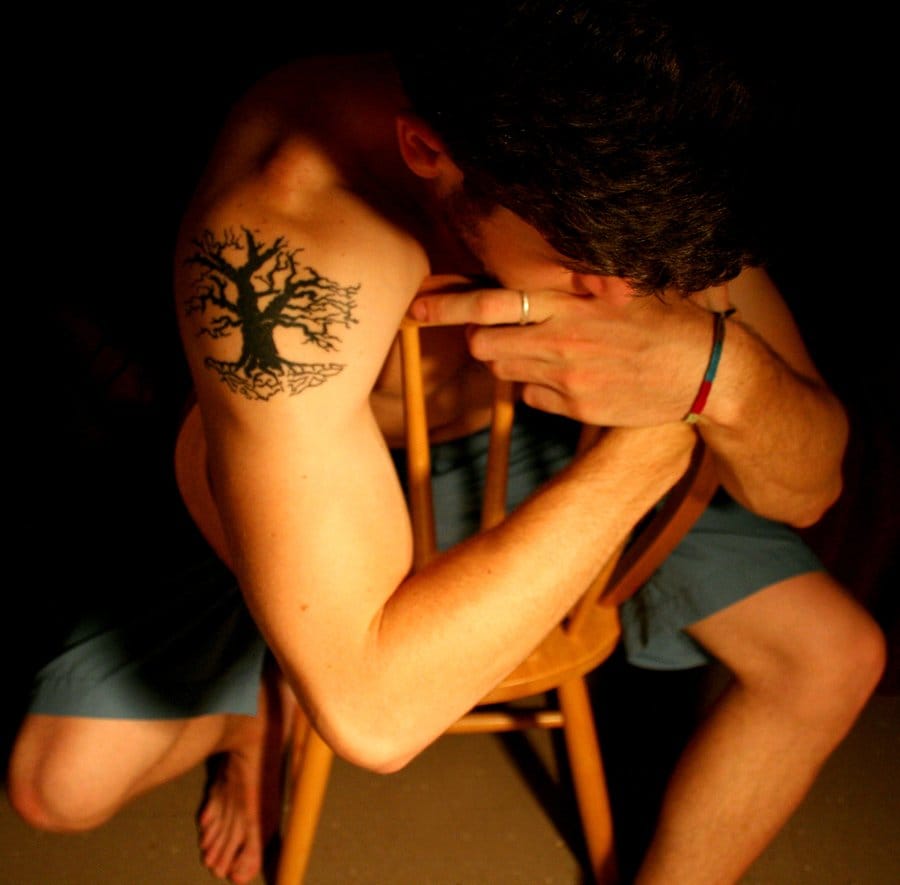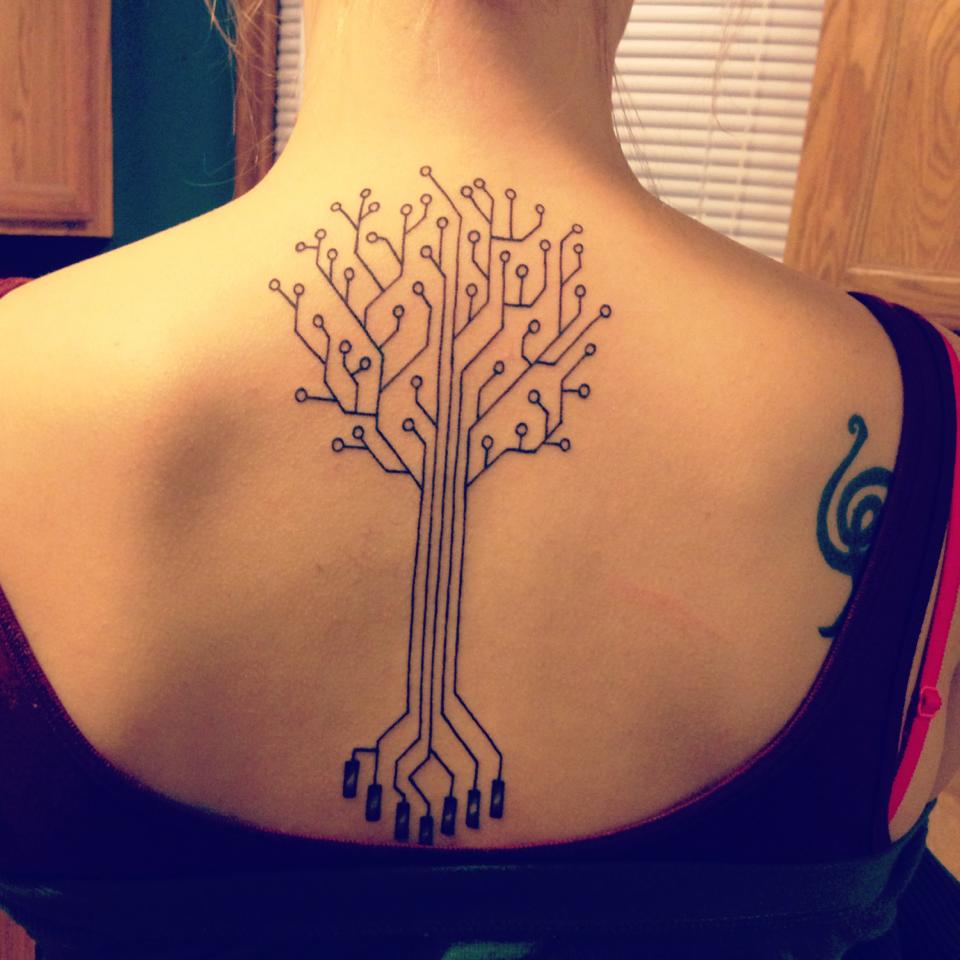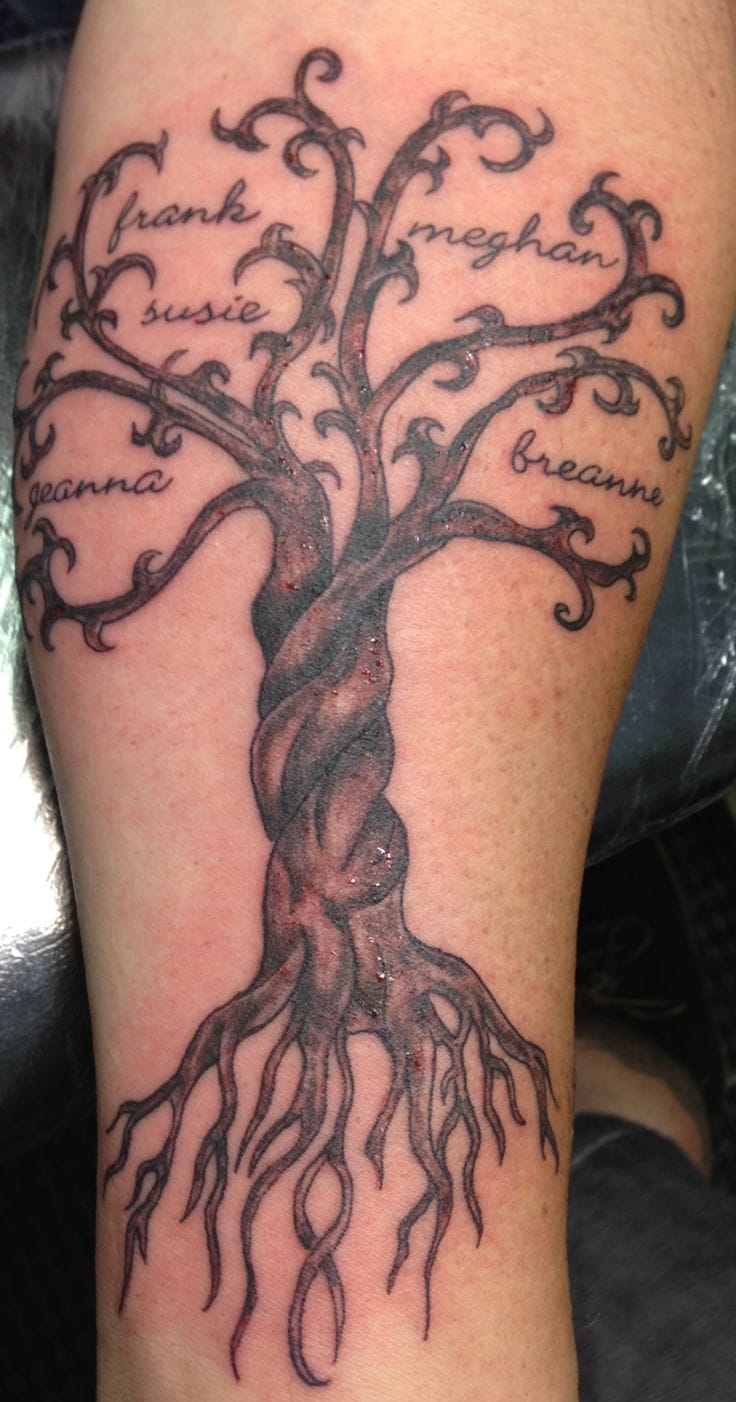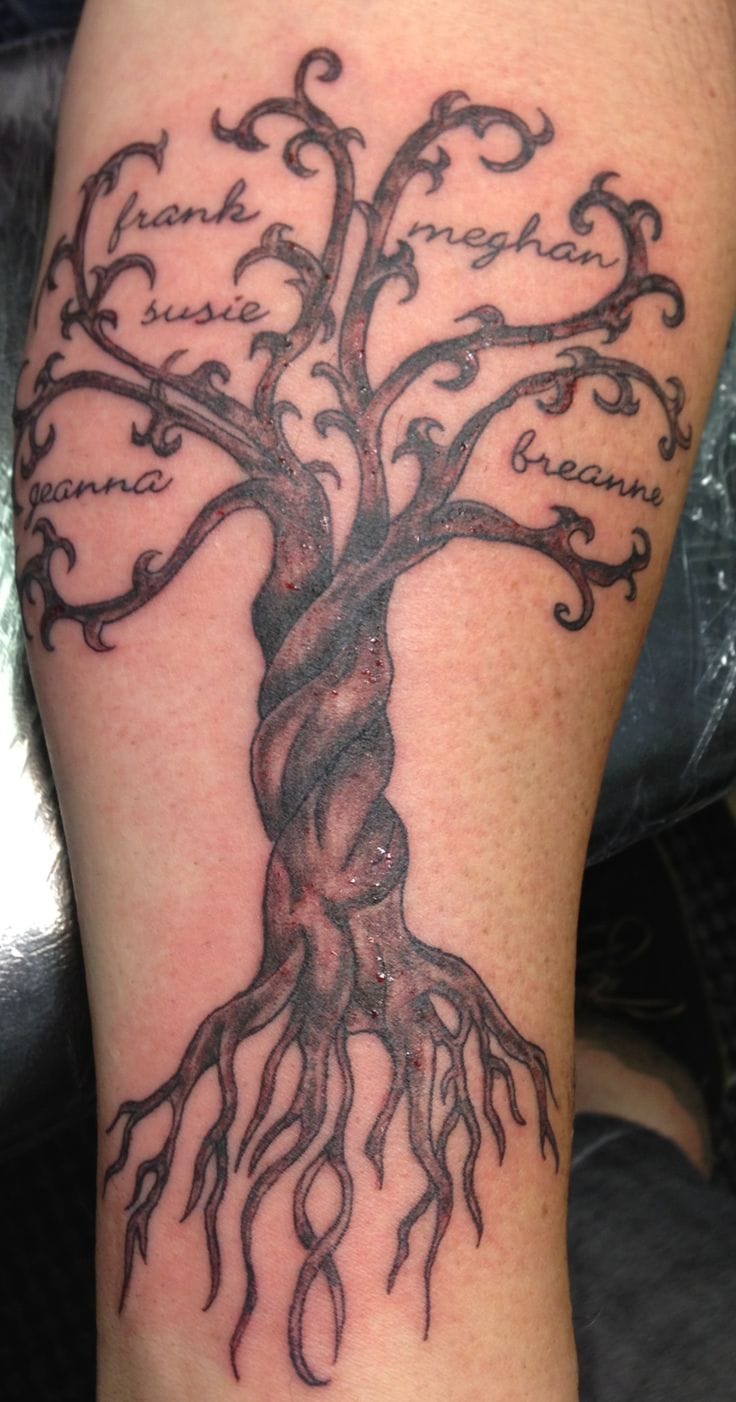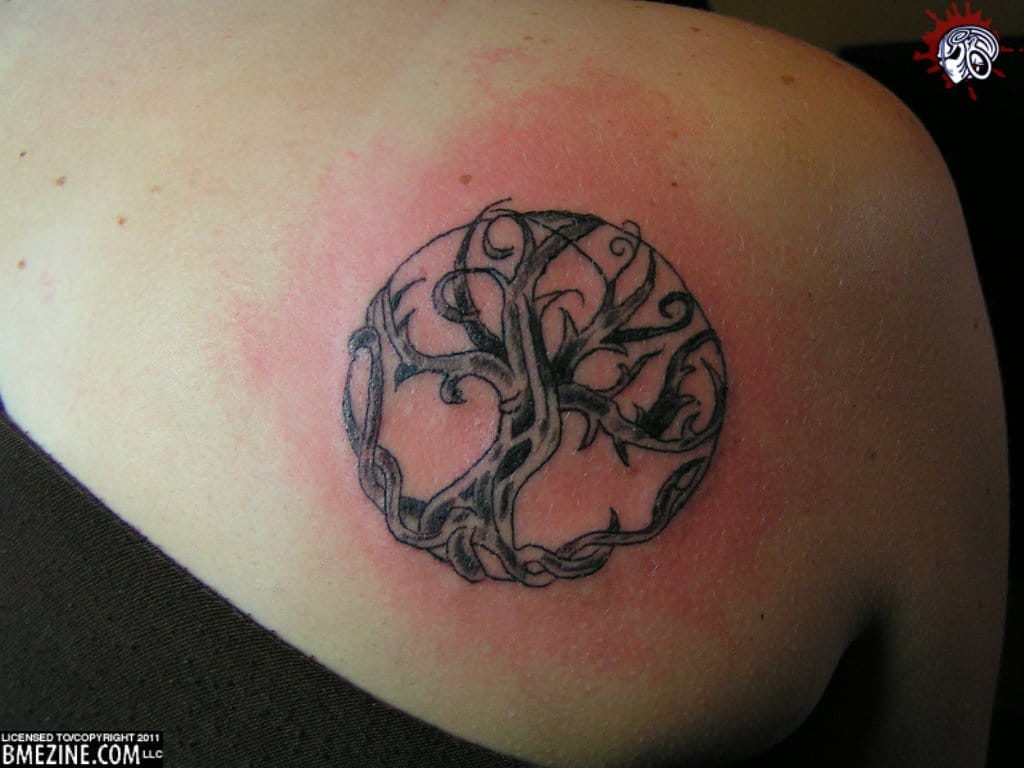 Tree of life tattoo designs; the name itself is descriptive enough for you to have an idea about what it is all about. After all, trees are the source of life as they provide us food, shelter, oxygen and not to mention wood and other things for making furniture around the home. That is why if you are man or woman who is looking tree tattoo designs, you should also give due consideration to the underlying significance of this tattoo. When it comes to real estate on your body for a tattoo like this, it could be counted among sexy hip tattoo designs for women and for men, it could be on areas like the back or chest depending on the tree of life tattoo designs that you are considering. Look at the tree tattoo designs that are presented to you by your tattoo artist from an aesthetic point of view as the tattoo is going to be on your body for a long time but also consider the message it gives out.