Angel Tattoo Designs are very much popular among Tattoo lovers. Angels are fairies, who is supposed to be celestial beings descending on this earth to grant our desires. They possess miraculous powers and have the wherewithal to set all things to rights in our existence. They are marvelous and miraculous. Kids are fascinated with this concept as every story becomes more interesting when an angel has an active role in it. Every downswing in our lives can be uplifted by an angel.
The fact is we can't see angels in and the only thing we can do is include them in our lives as lucky charms. You could probably have one drawn on your person; these are all the rage nowadays. You can choose beautiful angels or satanic spirits depending on the way you look at life. You could look at the dozen designs given here to make your final choice.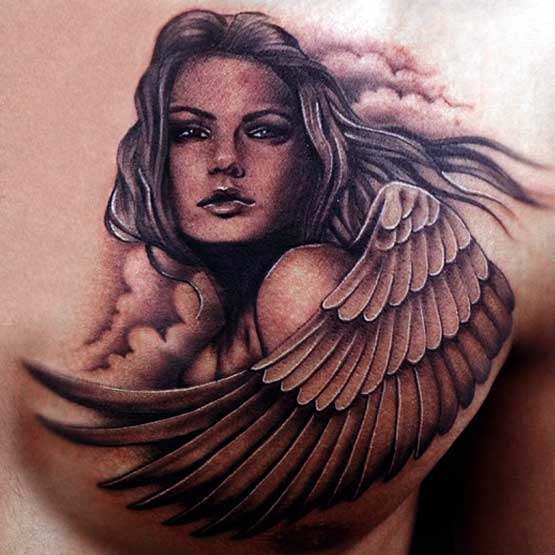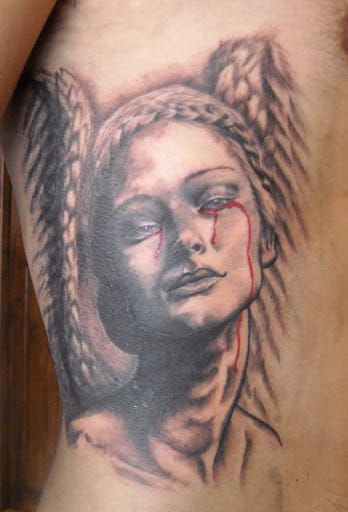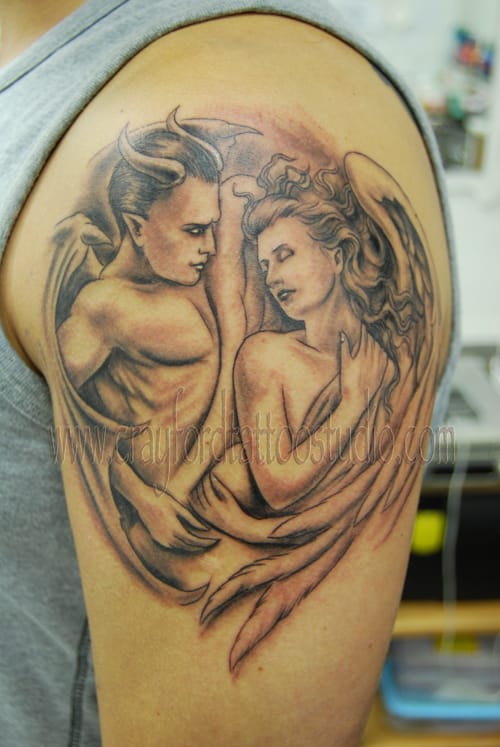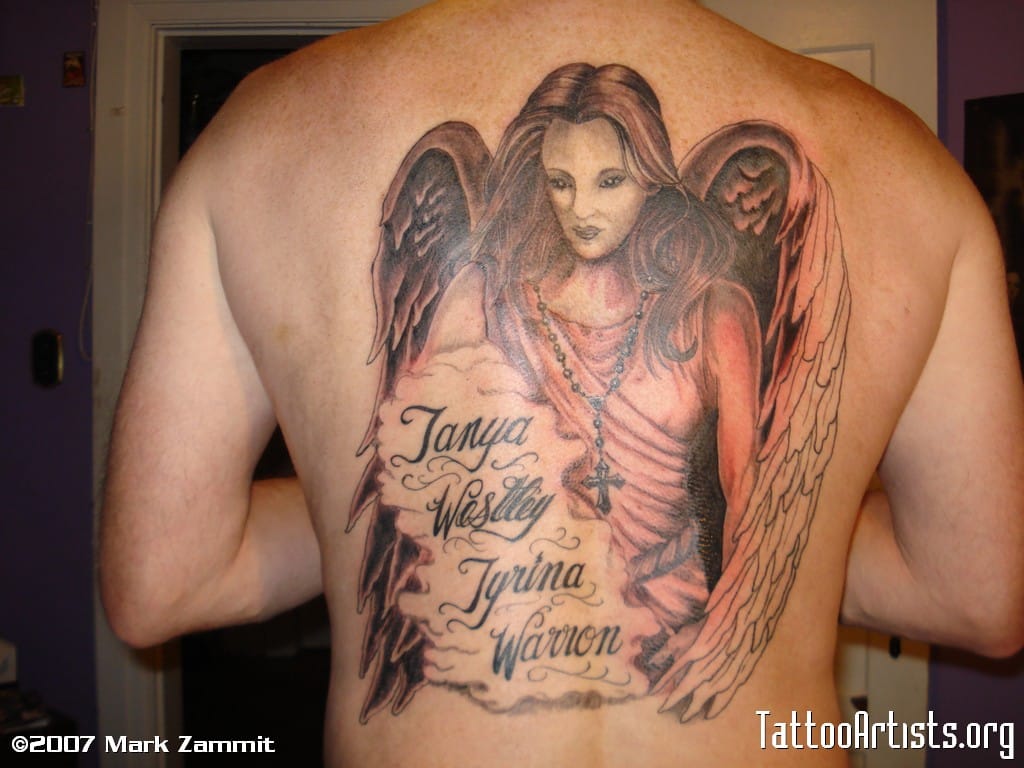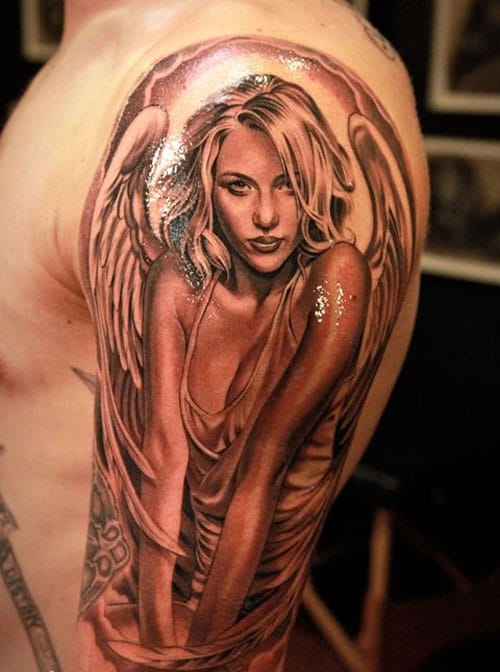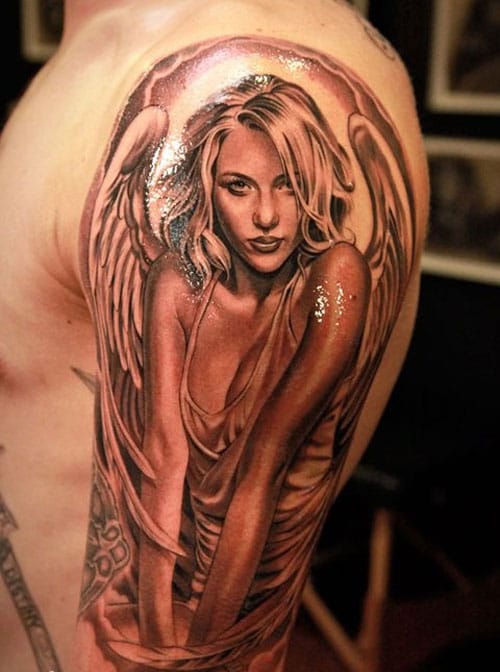 Angel tattoos are meant to watch over you and protect you from the forces of evil. That makes it a worthy subject for a tattoo. But when you consider that angels are also the epitome of beauty and femininity , in fact almost downright sexy, then they have a visual appeal too. That is what most people who get a tattoo want – something significant to them and also something that looks awesome. Like cool anime tattoo designs, the sexy angel tattoos do nail these characteristics. Once you decide on the pose your angel should have, then you should go ahead and get it inked.
Angel Tattoo Designs
Angel tattoo designs are much sought after by men and women who believe that they need that extra bit of protection in their lives. We are sure all people feel this need but only those who believe in such things as angels may even look at angel tattoo designs. In some cases angel tattoos for men are something that is given to them by loved ones with the hope that the man in question gets ample protection from this tattoo. When it comes to angels even they are not considered infallible and that is why there is the concept of fallen angel tattoo designs too and people who have failed in their mission find a lot of empathy with such symbols. That is the beauty of angel tattoo designs; they have the elements of the divine in them making them a symbol of protection but at the same time fallen angel tattoo designs also endow them with a human quality.