Raise your hands if you feel out of place sometimes in your office? It may not be only work all the time, sometimes people, process or just the atmosphere of the four walls may make you feel upset – *sometimes*. Agree? Gone are those days when you got some time to take a walk to refresh your energies. With the paramount load of work, you may not get this opportunity lot of times. At such times, why not have these Helpful Office Posters to Pump You Up? Time to be aware about your dreams and staying safe from the oh-so-dangerous smoking and tobacco that destroys lungs is right here!
Helpful Office Posters to Pump You Up
Posters of Plants or nature
This had to be the number 1 helpful office poster to pump you up in office. While you cannot actually go out during office hours to admire nature, why not bring it straight to your desk? This poster is going to bring back the lost energy in you instantly.
Your dream holiday destination
Can be there anything else in the world so soothing and motivational apart from your dream holiday destination in front of you? We all know how important the dream holiday is for each one of us. You work hard day in and out to be able to save enough so that one day, you can finally make it to the holiday that you have been dreaming your entire life. This is definitely one of the most inspirational helpful office poster to pump you up.
Your ultimate goal up as a poster
They say, a personal without a goal is like a boat without rudder. Do you want to be one among them? I am sure, as an independent working professional, you surely must be having some short and long term goals that are in line with your ULTIMATE life goal. That could be to have a bungalow on the beach side or to own a Lamborghini. Whatever it may be, would there be any other way to pump you up when you in the low states of life?
Art
Be it abstract paintings or your favorite artists paintings – art is one of the most helpful office poster you pump you up. For those who love paintings and know how to admire them, these posters have proved to be one of the most beneficial poster forms to re- energize your lost motivation. They may not have anything to say, but the lines and forms of art are enough to charge you up. Talking of art makes it mandatory to think of minimal examples of expressing thoughts!
Some cool quotes
If you are those who love quotes, then for you there could be nothing better than having some amazing quotes printed and put up as a poster on your office desk. If you believe in one single quote, then you can take that up as well, printed in some amazing font and put it up on your board right in front of you. You will be amazed to see how it charges you up instantly.
Some Funny memes
Comedy is a great way to divert your mind from all those negativity that could arise up during work. Having some quirky and funny memes printed and put up as office posters is great stress buster.
A motivational quote
Nothing better than having a motivational quote with you front of your eye to boost up your lost confidence level due to trivial things at work. Put up different motivational quotes on your desk. You can choose to decorate the posters with some funky colors or with creative handwriting – you can get these online and then print the final version or why not try some doodle yourself?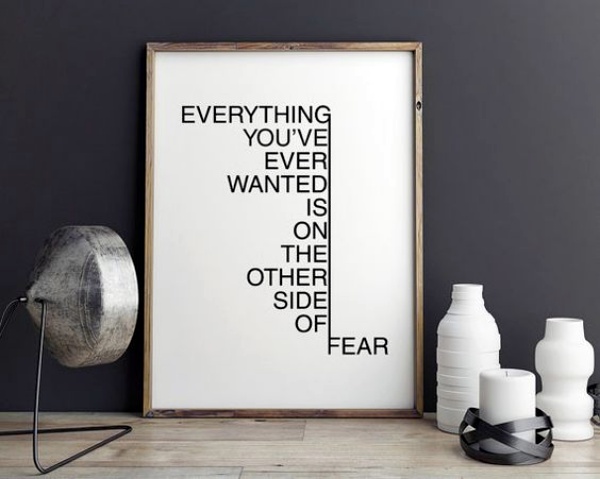 These are just few helpful office poster to pump you up. Take my advice, pout these up and get a hot cup of coffee at times when you just feel like quitting the job. Just ask yourself, is all of this worth it? If the answer is yes, then stick on and you will definitely get a way out of that negativity that is just temporary.
Save