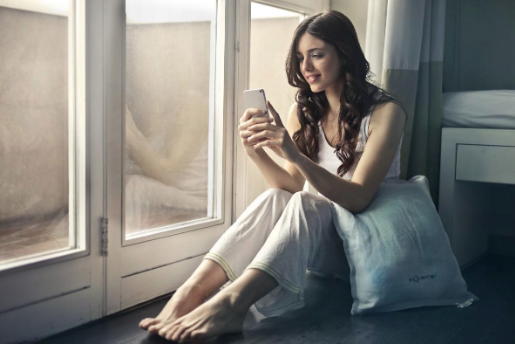 Being in love is a wonderful feeling… You want to be with your loved one 24/7, you support your partner in times of sadness, and share moments of pure happiness and joy with someone you love. This feeling encourages us to be attentive, gentle, caring, loving, and affectionate. One of the best ways to show how much you care and love your second half is to say good morning.
Words have a magical power: they can inspire, give hope, make you smile, and make your heart beat faster with delight. Here are some cute and romantic good morning quotes you can send to your soulmate to wish a wonderful morning.
Sweet Good Morning Texts for Her
The best of me is found with you. The greatest of me, yet with you. I couldn't have been this lovely, If not for your love. Good Morning.
The sun rises every morning just because it wants to see your beautiful smile. I wake up for the same reason. Good morning sweetheart!
Good morning to the most special, beautiful, amazing soul I have ever known.
I want to wish you a good morning from the bottom of my heart. Shine brighter than the sun and light up all around.
I love mornings because I am lucky to see the most beautiful thing in this world – your pretty face. Good morning to the love of my life.
Romantic Good Morning Quotes for Him
Good morning to my knight in shining armor. The one man who can make all of my troubles and sorrows disappear with just one kiss.
Good morning to my greatest treasure in life. This day is going to be beautiful because of you. In fact, each day is beautiful when I'm with you.
I am the happiest woman on earth because I fall asleep in your arms and get up by your kisses. Good morning lovey-dovey.
Thank you for lighting my heart, beautifying my life, and for giving me happiness. Good morning handsome!
You have conquered my heart, have shown me how many colors and facets this world has, and have taught me how to love. Morning!
Cute Good Morning Sayings and Quotes
Tonight I had amazing dreams because you were there. Good morning sunshine.
Morning is my favorite part of the day because I have a chance to look into your beautiful eyes and kiss your sweet lips.
In this hectic and fast-changing world, I want one thing to remain stable – I want to see you next to me every morning.
Good morning to my secret ingredient to my joy and happiness. Rise & shine baby.
I don't want to live in paradise because my reality is better – I have you by my side. Good Morning!
Send these lovely messages to bring positive emotions into your beloved's life and create amazing memories!