Again, its time when history repeats itself… When parent get all teary for their loving son and daughters are doing something good with their life and they are graduates now!… When best friends realize they won't be together all the time anymore but they will cherish the memories forever. And when the weekends witness the booze and bash everywhere! The Graduation day has arrived.
Yaayyiiee! You have finally completed one big milestone in your life. You have graduated and now you are finally that bird who has to test how good it can fly in this complete open air that it has in front. Well, to be frank, life ahead may be tough for you at some point, but wait! Why not hold on to that thought for a while and just drink a glass of wine, and roll off our graduation in style? While you do this why not have some cool graduation cap decoration ideas for our big day?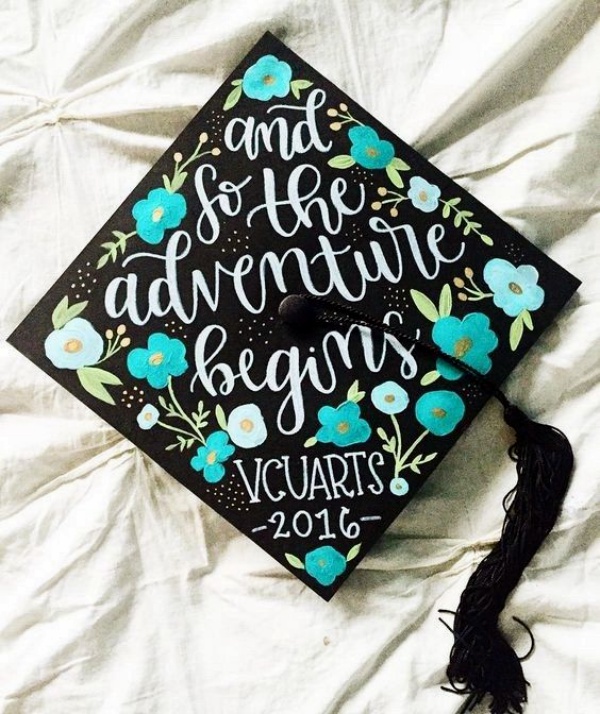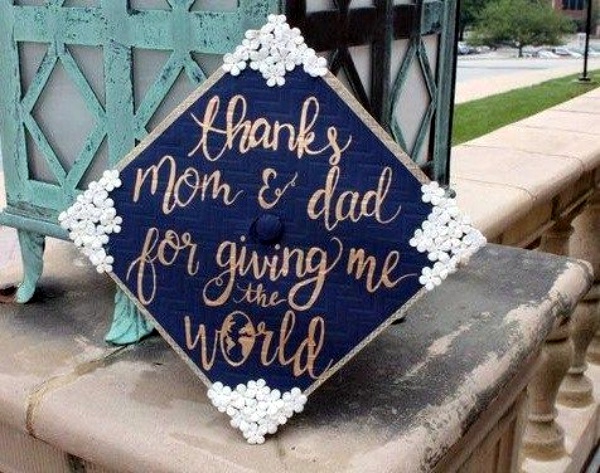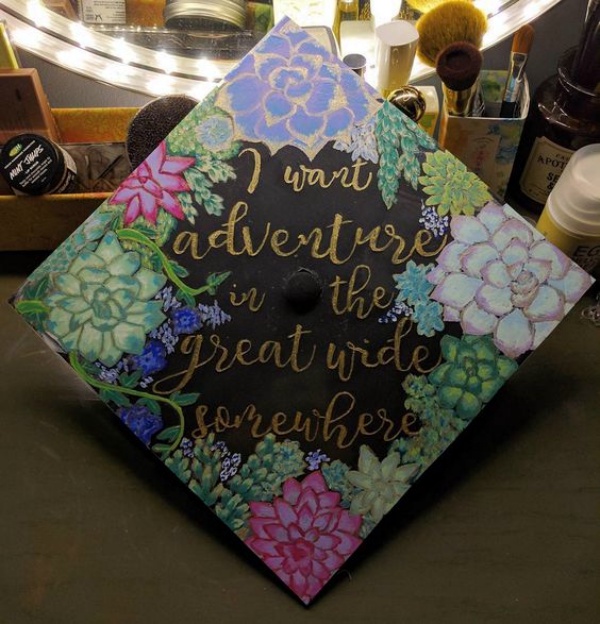 Graduation Cap Decoration Ideas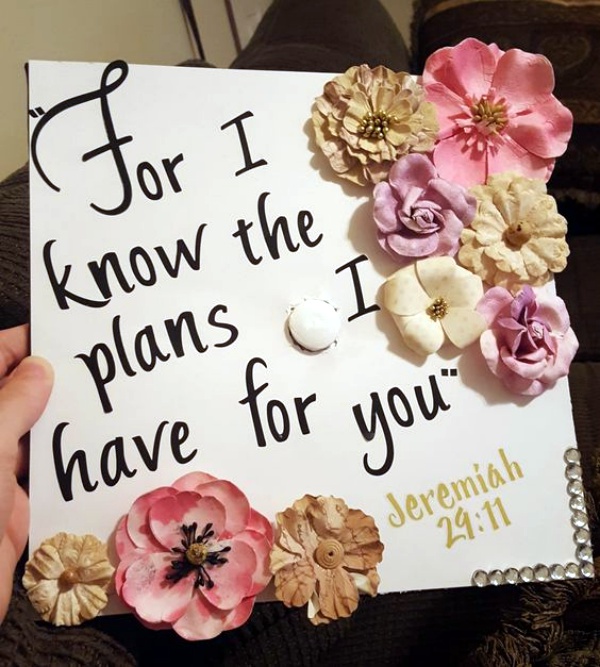 The Cap With Your Ultimate Motto Of Life Quote
Yes! This is one of the coolest graduation cap decoration ideas where you MUST get a quote printed or imprinted on top of your graduation cap. It could your favorite quote that you live by, or just a random thought that you feel fits the picture.
Walk Down The Memory Lane
If you are looking forward to store your graduation memories for the rest of your life (which most of us obviously do want to), why not store them along with the end result – your graduation? Yes, get some best pictures embarked on your graduation cap.
Let You Parents Be Proud Of You
Which parent does not consider the child's graduation as a big day? While it is a big day for all of you, why not make it even more special by getting a sweet little picture of your family on your graduation cap? This is one of the oldest yet most desired graduation cap decoration ideas that you will find. You can also get a small message for your parent's imprinted.
Flaunt The Swag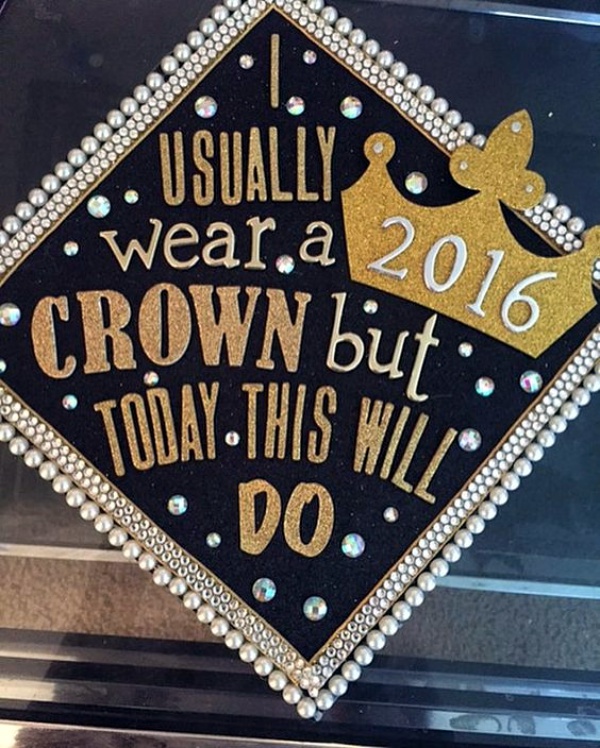 Already decided what to do next? Why not flaunt it off in style? Be it a home maker or a baker, no dream is small or big. Convey this dream to your peers and family members by decorating your graduation cap with this dream – through photos or quote.
Save The Date
This date is something that you will never forget in your life. But what if you would like to save this date in your memory lane forever with some really cute proofs? If you cannot agree more, then this is the graduation cap decoration ideas that you were looking for. Get the date, time and day of your graduation imprinted on your cap.
Combine Your Craze For 'That' One TV Series With Your Big Celebration
We all are like a crazy fan for at least one of these TV shows that are aired. Agree? When that TV show has been a part of your life, why not combine it with your happiness of graduation? You can either choose to get pictures of your favorite character on the cap, or simply get the name of the show up on the cap. Who cares, until the team of the show is there with you on the cap?
Keep It Simple Yet Elegant
If you are one among those who love simplicity, then decorate your graduation cap with some shimmers and add some shine to the black cap. This will keep your graduation cap simple yet add some shine and sparkle to it, making you look different from others.
A Thank You Note
Use this time and this stage to thank all of those who have been a part of this up and down road of your amazing graduation journey. This list may include your professors and family members.
Bigger Dreams to Achieve!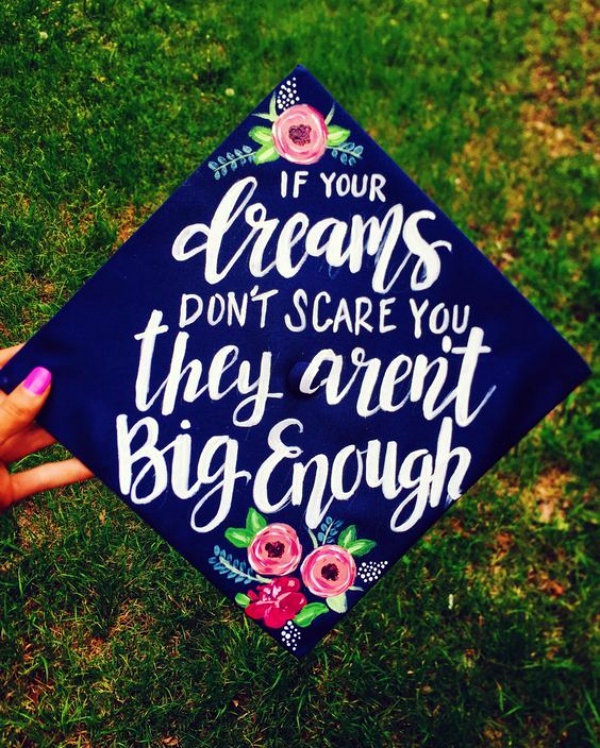 Way till the Graduation has been crossed and you still have a long way to go now. Some of your friends would want to be an artist while some aspire to become a doctor. Fear not with the hurdles that are going to be lined up in your way for it is going to give you bigger successes.
Believe in God!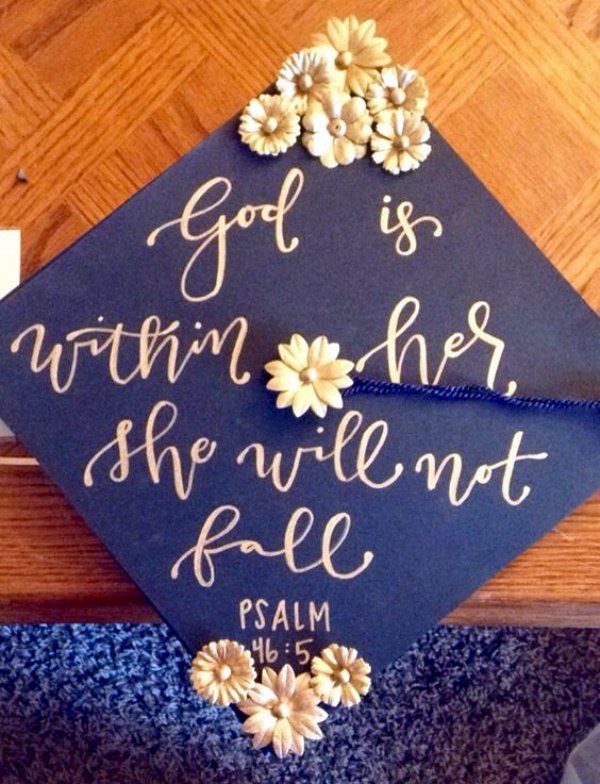 Just like God had been holding you to stay and keep walking towards success and keep you safe from falling apart, he will do the same forever. Bible and its verses are so true to life.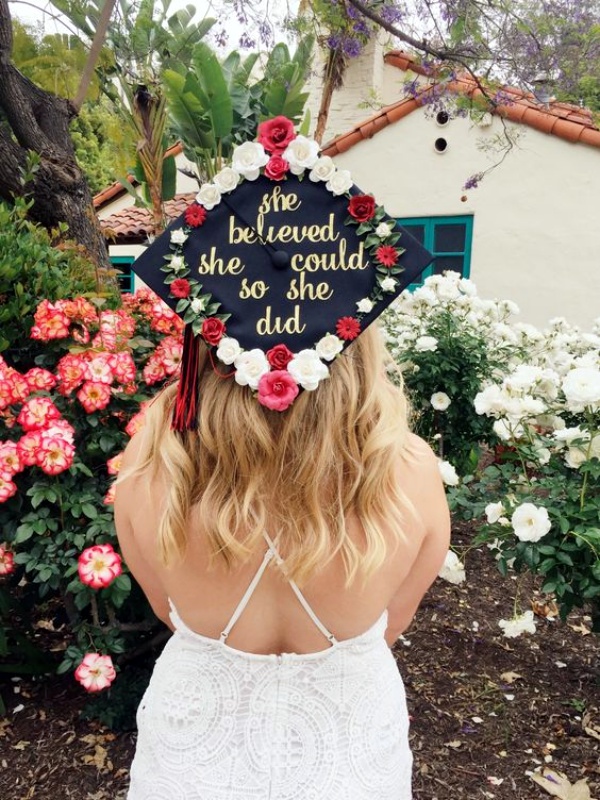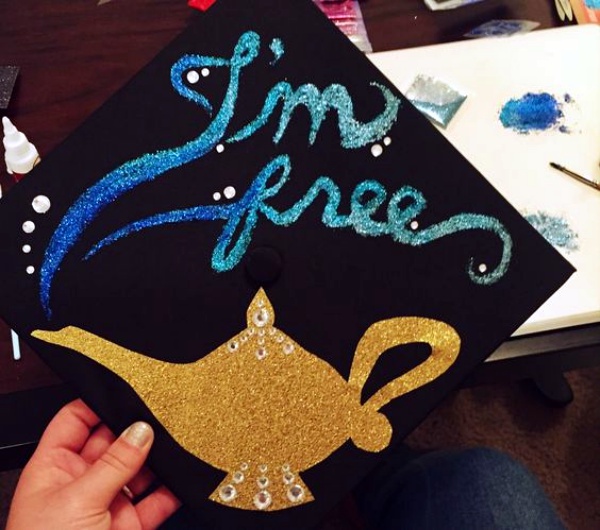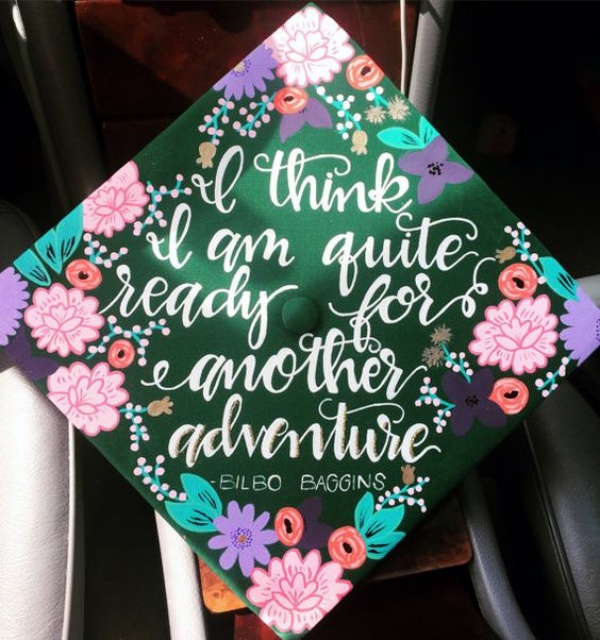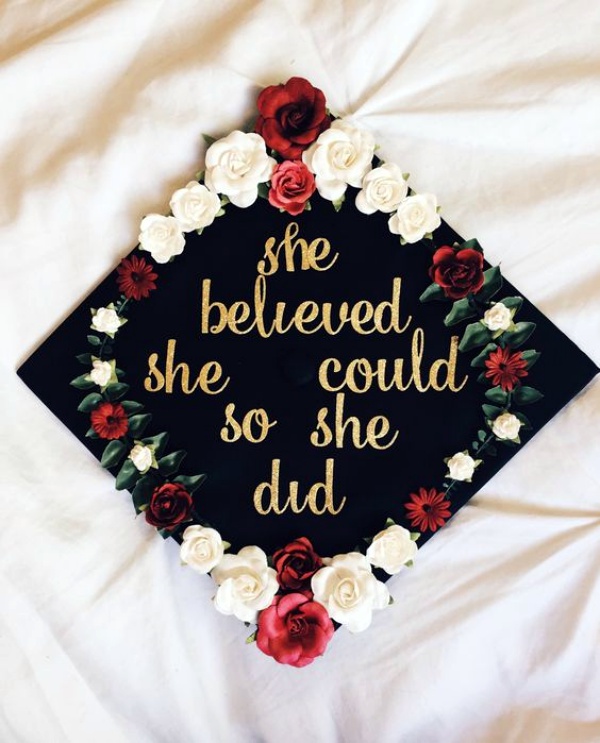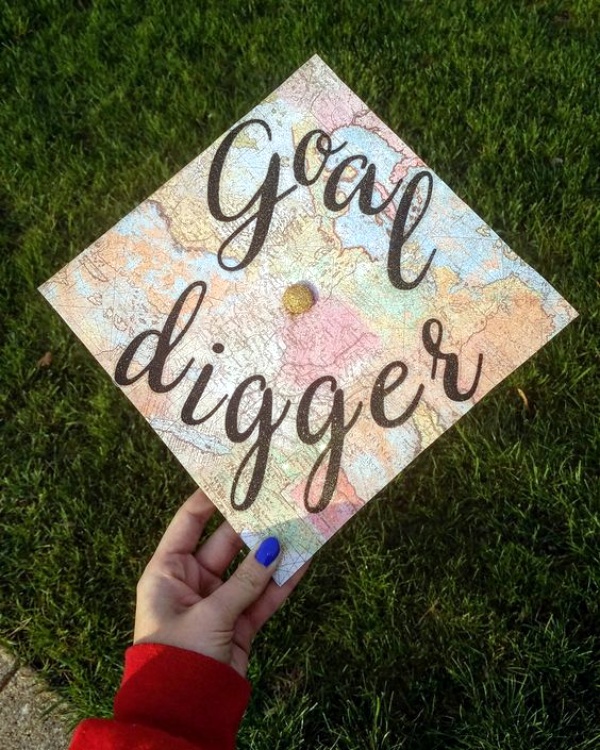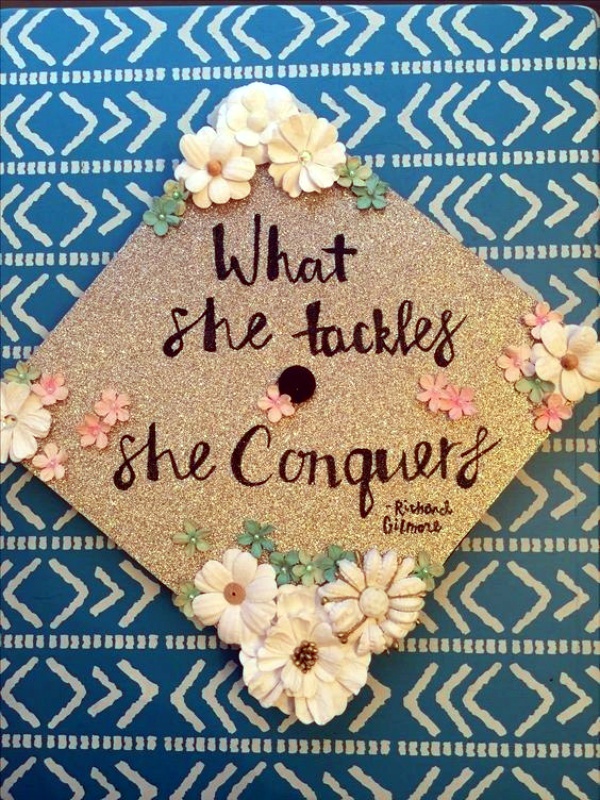 So, what are you waiting for? Grab the materials you may require to implement one of these Graduation Cap Decoration ideas and flaunt your cool cap to your peers. You never know, your juniors may love the idea so much that they may reach out to you in future to give you some real time orders for the cap – you never know, this style may turn into a business opportunity for you.