Monday is the day of a new beginning in everyone's life. It may be cruel to somebody, but if you send the following happy Monday motivation quotes to him or her, their life might become better. Often people don't need some material things, but they need a kind word. Therefore, send a Monday quote to the one you love or respect and proceed further in your relationships.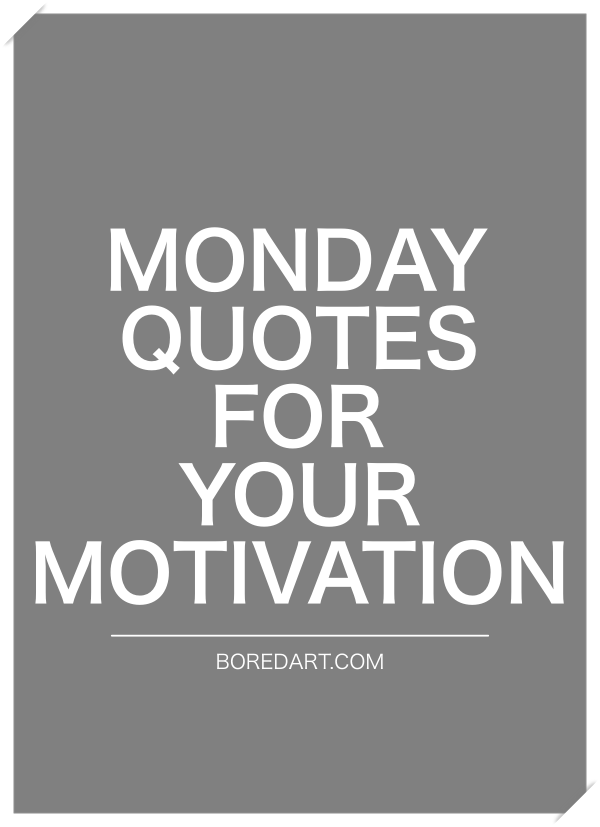 Monday Quotes For Your Motivation
Here we go with the examples of such quotes: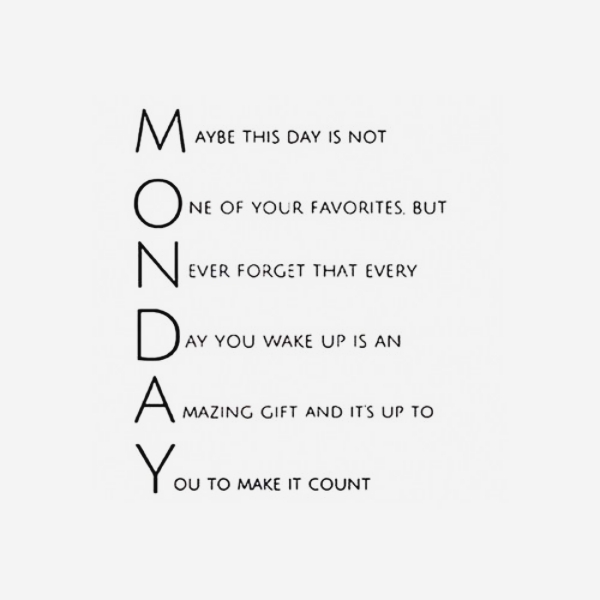 Let's begin the week with a smile. Smile for me or anyone you'll see and your day is made.

Hey, buddy! The week is gonna be awesome. Don't give up: it's only the beginning!

Sweetie, today is going to be a great day. Never let anyone spoil your mood.

Today is the day when you'll start a new life. Enjoy it!

Your dreams will come true today! I know it.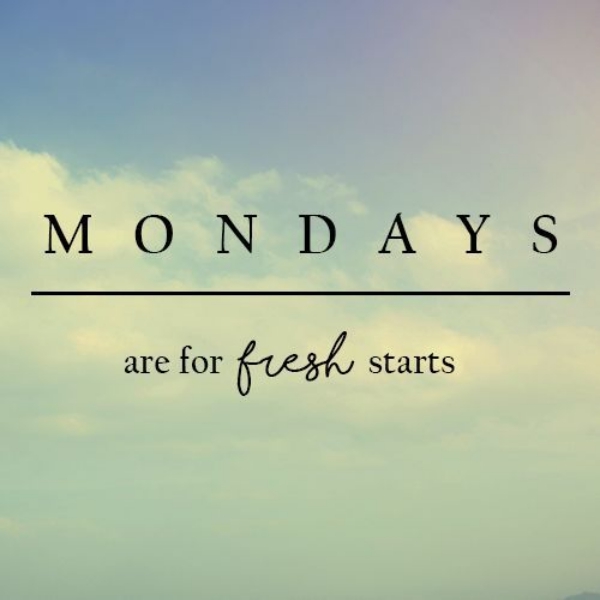 Monday is a marvelous day if you begin it in high spirits.

Have fun and enjoy the whole week and have a great Monday!

This is the best Monday in your life because you have everything to achieve your goal.

If you try hard today, your dream may come true until the end of the week.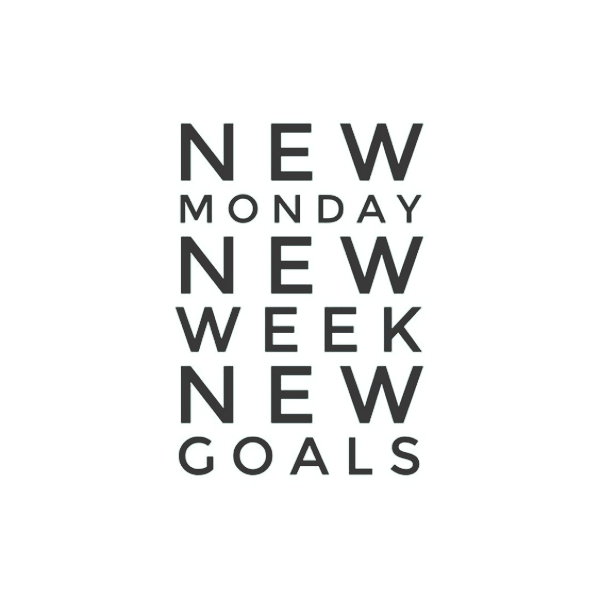 Monday is never a disaster when you change the attitude towards it.

Monday is a present for those who begin it with a smile.

Start your week with a cup of coffee with such ingredients as joy, smiles, and humor.

Never let negative people say that Monday is a horrible day of the week: it may be like that only if you believe in it.

Shut the door of your past and step into your new day of the week called Monday with a great amount of joy and efforts I am sure you have.
Some times life just throw a completely new situation in our path and observe how we react on that. That time we should just try to keep calm and continue our steps towards destination. For that, we need some motivation, let go through that motivational path.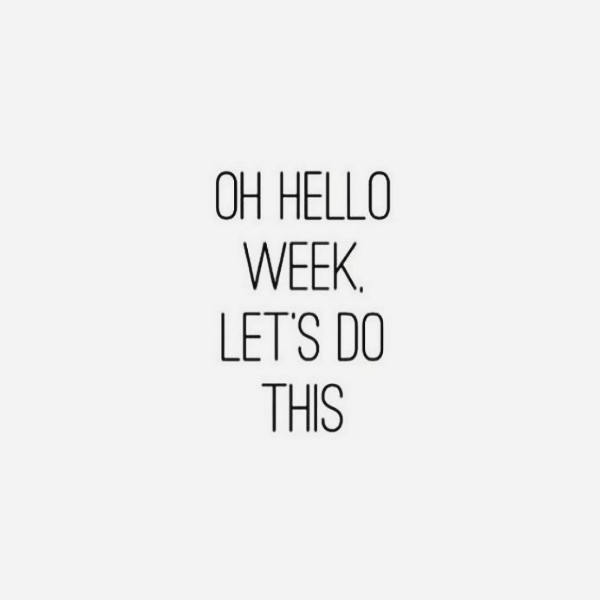 Each day of the week is special. Monday is not an exception, so don't believe in lies that it is the worst day of the week, but reset your mind thinking you gonna win a lottery today!

You'll never regret anything at the end of the week if you begin to do it starting from Monday.

Even if it's hard to get up on Monday, still, it's a great day of the week because you have the greatest and the biggest power to make your dreams come true.

Listen to the music of your heart on Monday and follow the rhythm of your soul during the whole week. Be happy!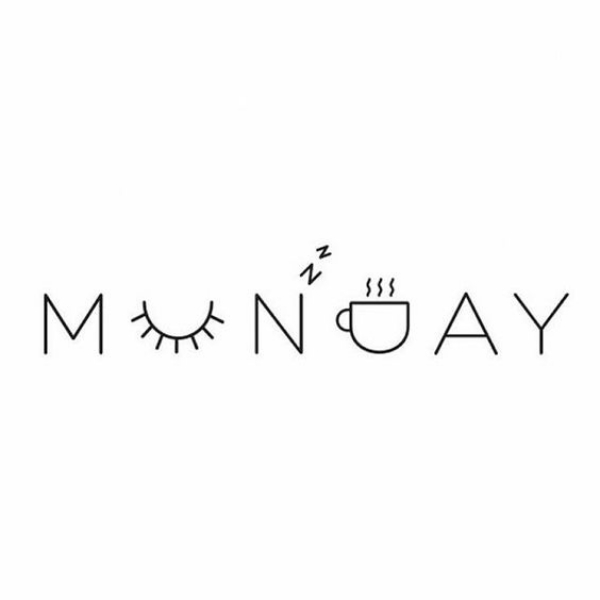 Don't worry: Monday is the only one day of the week when it's difficult to wake up, but once you do it, you feel like a superhero.

Today is gonna be a great day if only you believe! This Monday is gonna be special!

Open the box of Monday present and find joy, happiness, and strength there to achieve your every goal!

Dive into the flow of the river of life on Monday and have fun: it's going to be a wonderful day!

You have everything with you to achieve your dream, so don't give up, even if the Monday's weather is gloomy.
The only thing you'll ever need that'll fuel you up to go through any situation is your 'Self-Confidence'. And it's the thing which is not available on any market to buy. You need to develop it yourself and I hope, some quotes from our another collection can fuel-up your self confidence. How about checking some?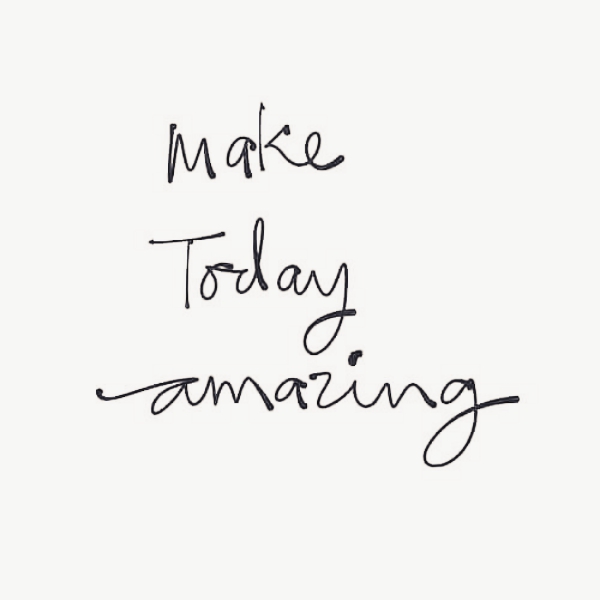 Here is the prophecy for Monday: today the total joy is expected, accompanied by an awesome laugh! Enjoy it!

Monday is always a day to learn something new about yourself: whether you can overcome difficulties or not, but I'd rather you could.

Another Monday is an another surprise you might have been waiting for all your life. So wait for it with respect and patience.

Monday is a day to begin something great and huge. Take the most advantage out of this day, dear!

God created the light and darkness on Monday, which are two serious opposing things. I wish you to create something very phenomenal on this day!

May your day begins with pleasurable atmosphere and fun! Enjoy your Monday, hunny!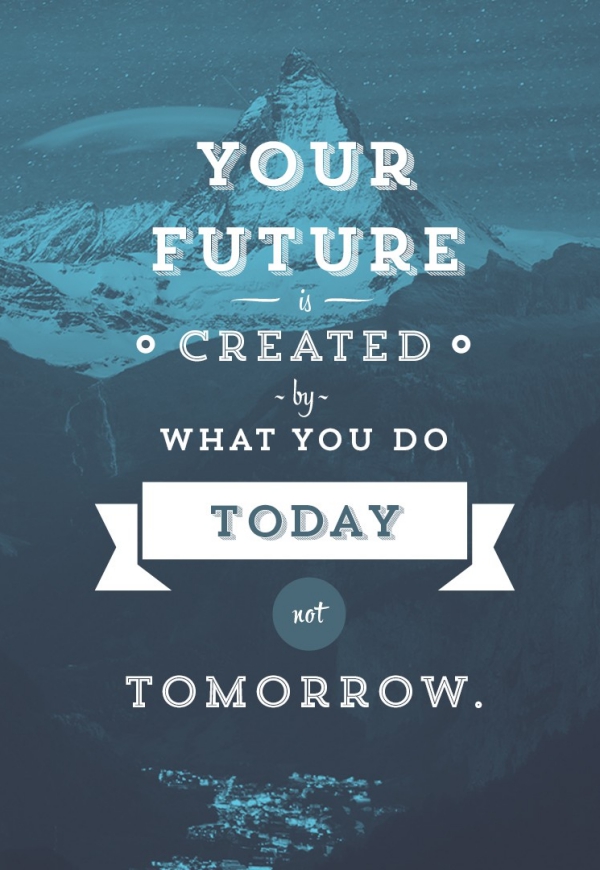 Wish you all the best on Monday and during the whole week! Have fun!