Artists have often found their inspiration in nature and even the most cynical and hard hearted among us will agree that flowers are one of the most beautiful creations of nature. Which translates to a lot of inspiration to artists to try and emulate this beauty using their paints, the brushes, their easel and their skills. Those who paint flowers for art will tell you the good and bad thing about having flowers as their artistic subject is the huge amount of choices they will have. Not only do flowers inspire people to paint them, but use them in other ways like coming up with creative ways to decorate your house with flowers of which there are numerous possibilities. The fact is there is no end to the way flowers inspire us, which is why you will see them having a huge role to play in body art like tattooing.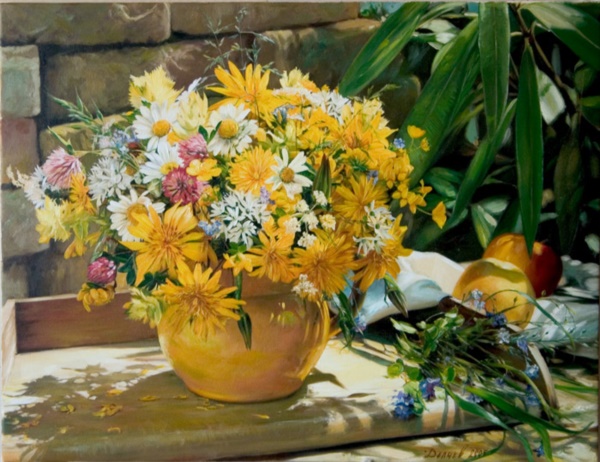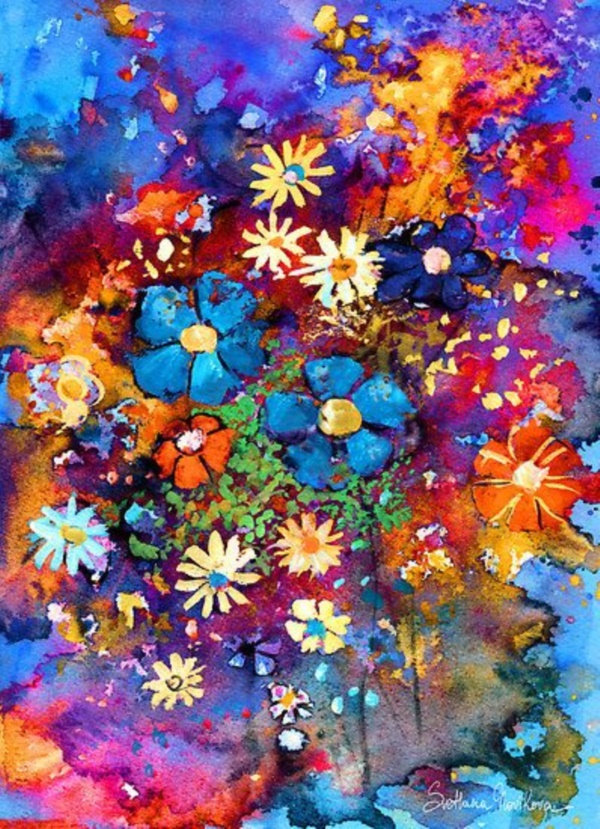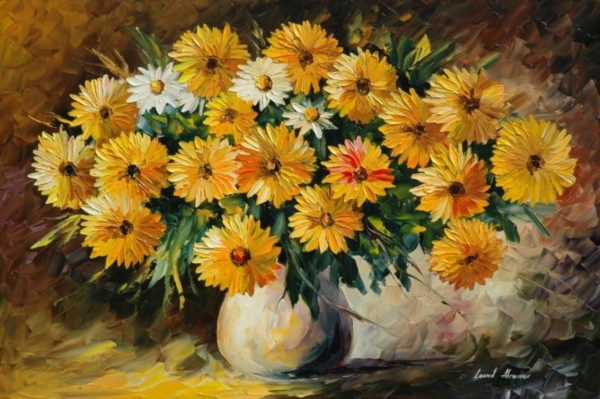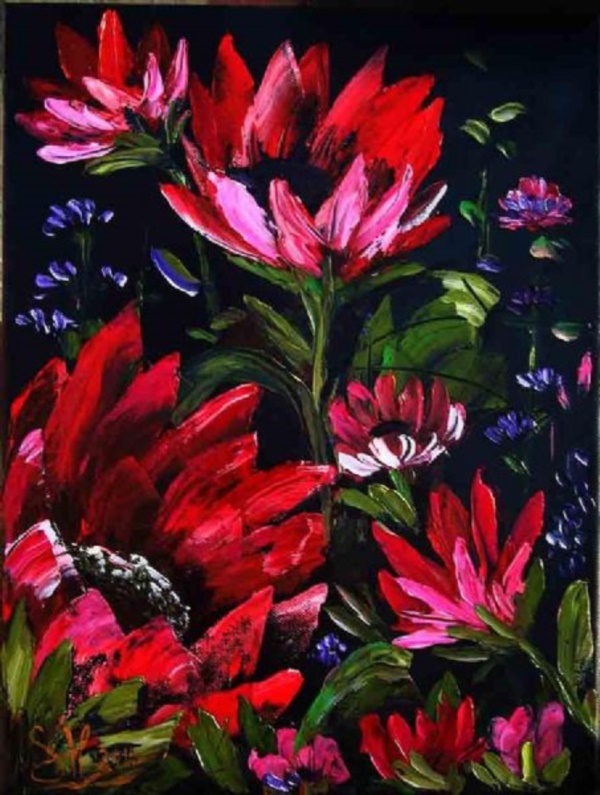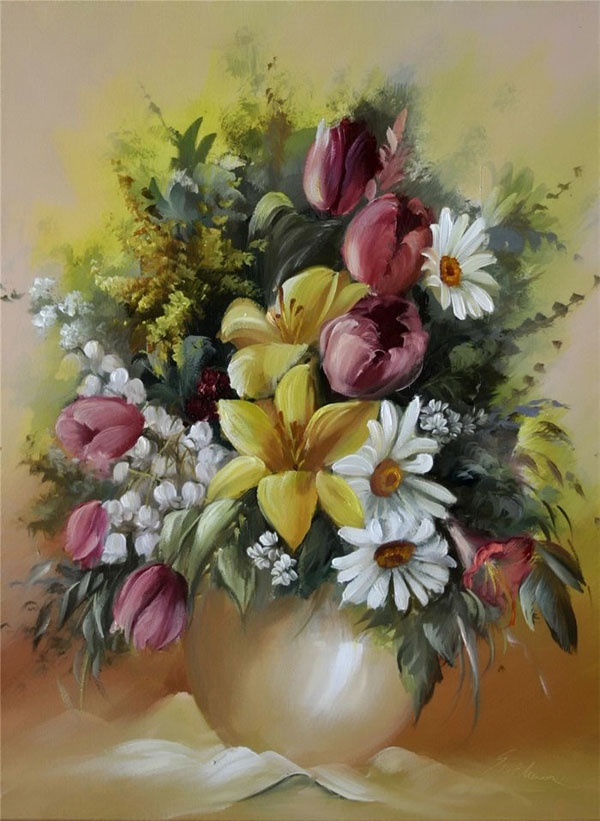 BEAUTIFUL PAINTINGS OF FLOWERS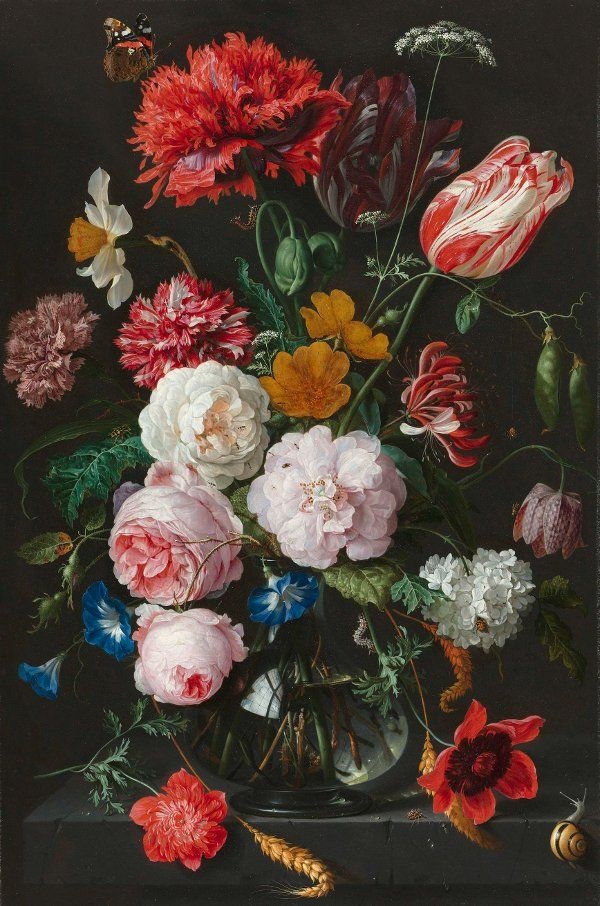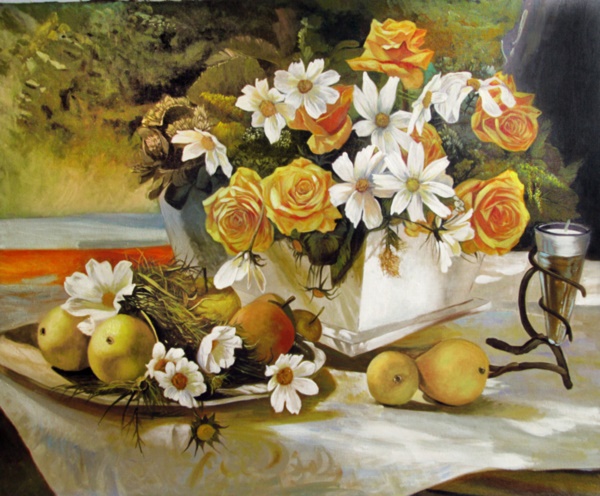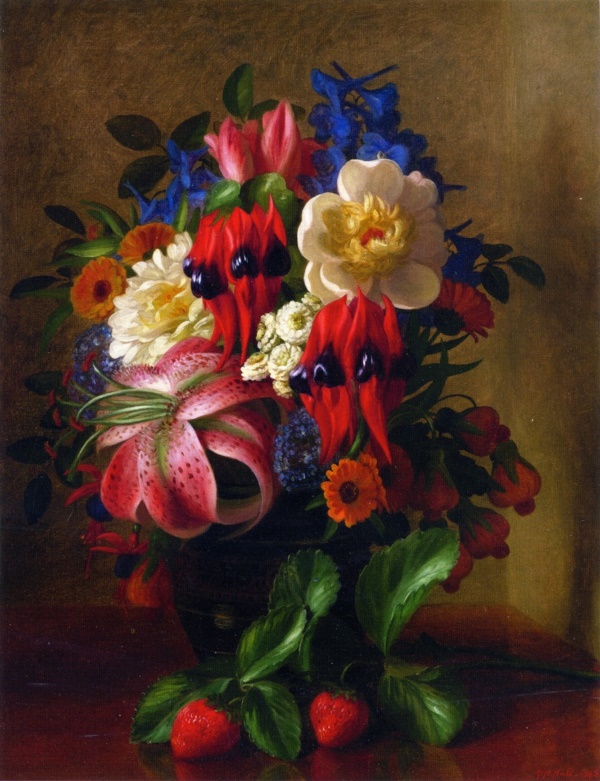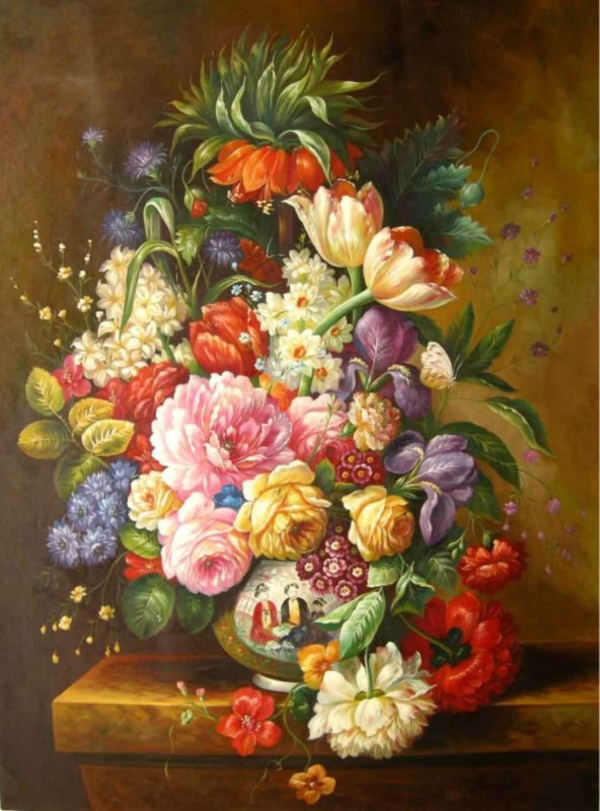 You will come across numerous design ideas like lily flower tattoos for girls along with the meaning and design choices. And here we are only touching upon the kind of paintings that are possible using flowers as your subject. Imagine how many more ideas and concept choices you will come up with when you think of different styles like creative abstract, flower paintings, realistic paintings and hyper realistic floral paintings and so on.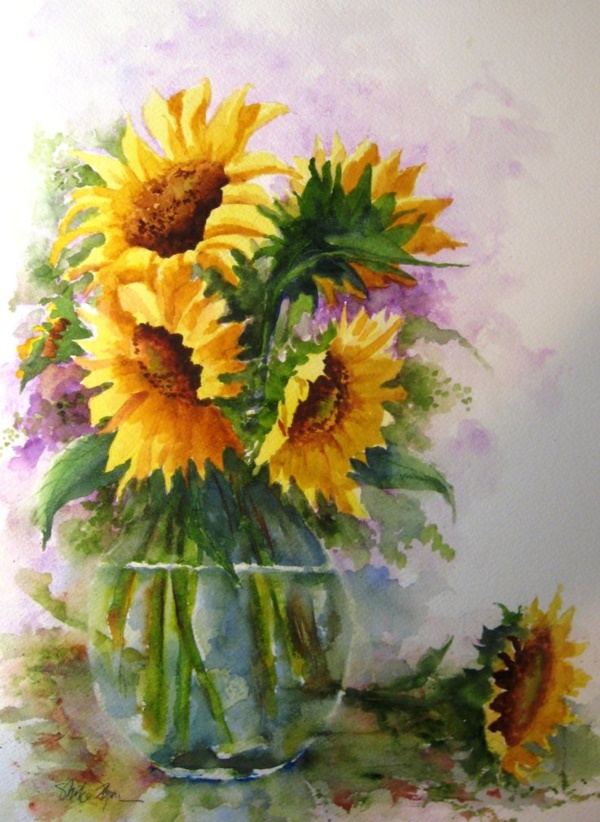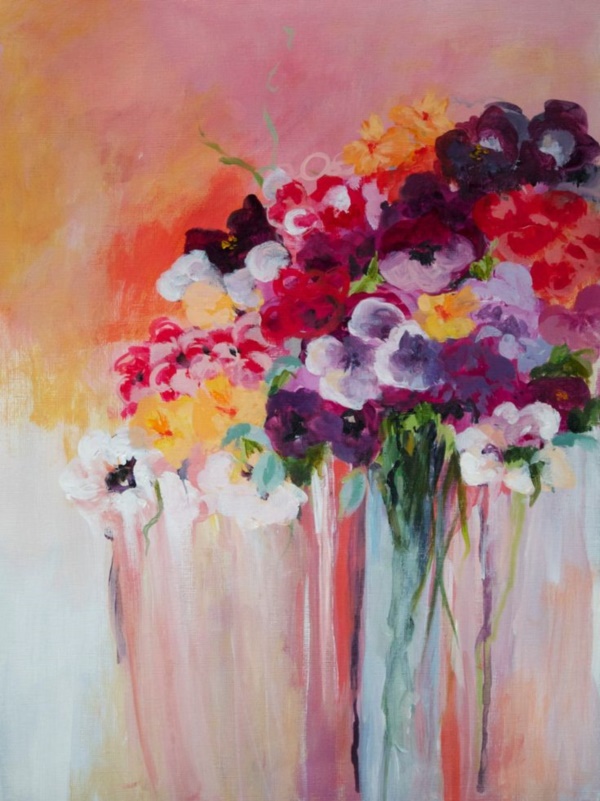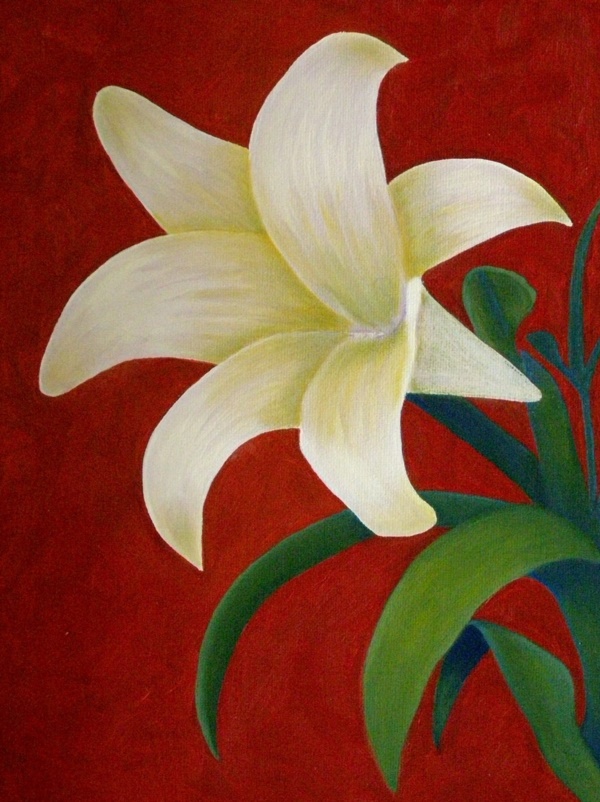 That is why if you are seeking to make beautiful paintings of flowers or planning to invest in some or even commission others to do it for you, then you need to be clear on where to start. We are making a point of mentioning this here because you will see that it is very important to get lost in the myriad of choices and possibilities. First of all, there are so many flowers that it may take a lifetime to cover them all, even if all you are going to do is learn what they look like. However, even if you have this aspect covered, then comes the perspective from which you will be painting the flower in question. Then comes the medium you will be using to do so.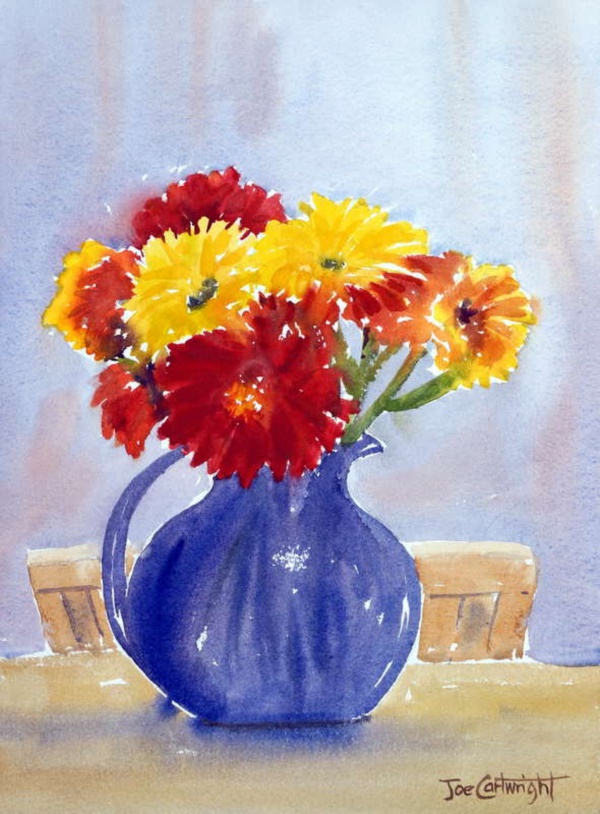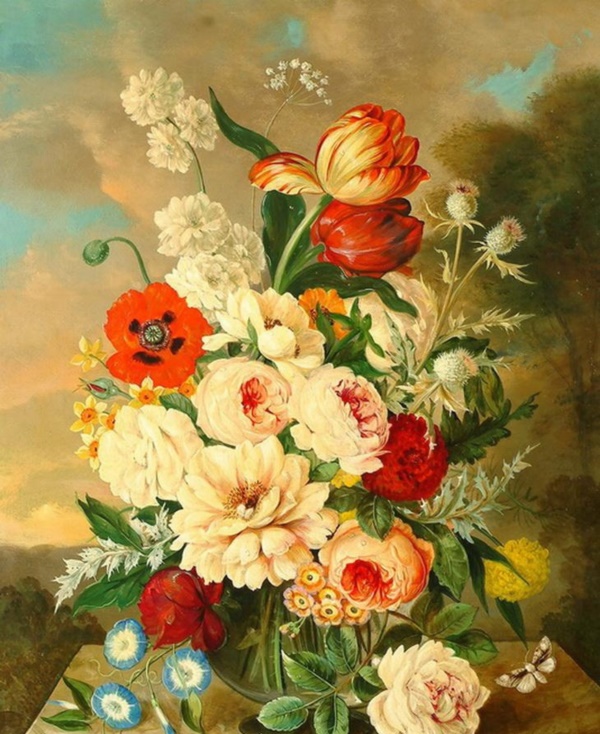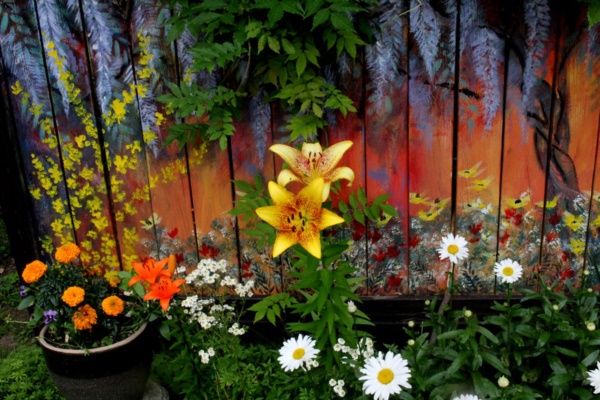 Lot of people believe that watercolors and pastels work best for flower paintings, but that may not be completely true. Actually, the medium used for painting would depend on the artist's preference and comfort level with a particular medium. Plus, it also comes to down to how the flower will be represented in the painting you are making. For instance, you can decide to paint the flower with tribal motifs instead of painting it as it is. Some may think that the true beauty of a flower comes through when it is done in abstract style. And others believe that truly and minutely copying the complete beauty of the flower in all its glory, subtle nuances and details may be the way to go.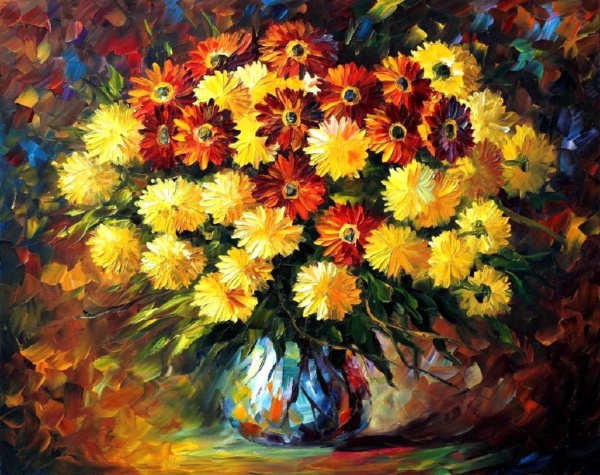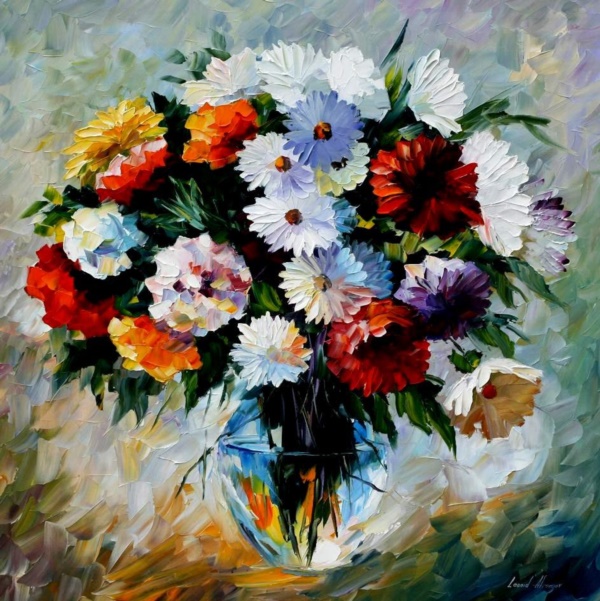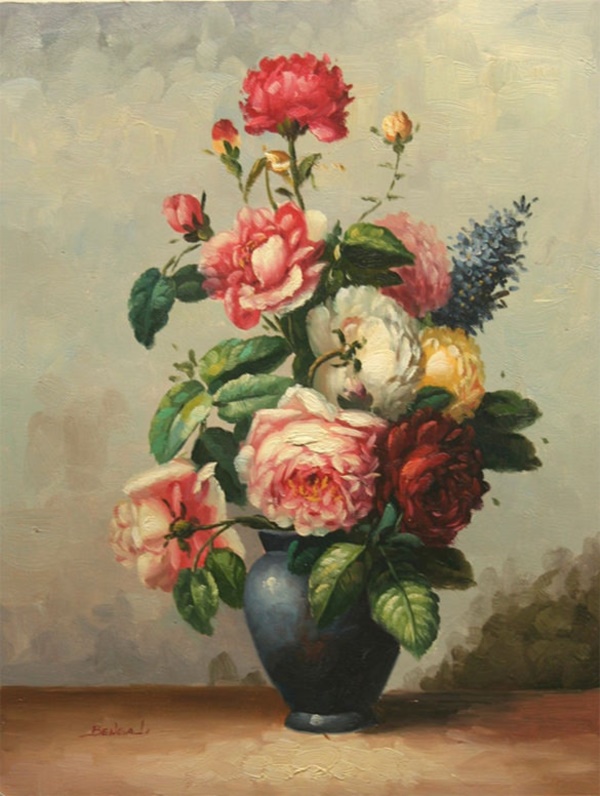 Some may decide to add other details to their flower paintings in such a way that the focus only still in flower and all the other elements serves as a frame for the complete beauty of the flower. Some artists like to draw and paint flowers in their natural setting, which could be on the plant in the midst of the wilderness or a properly maintained garden, depending on their perspective and preference. Some painters may go to the top down view of the flower while others may go with the side view.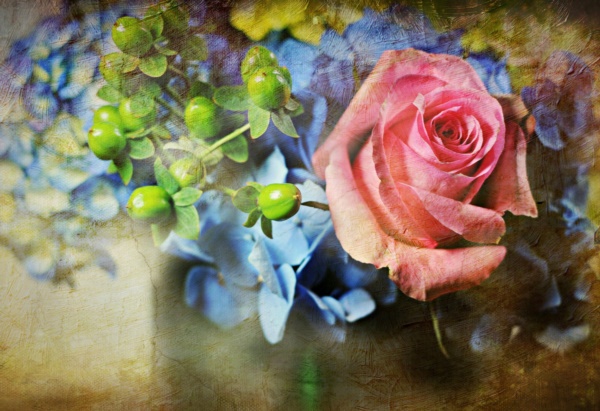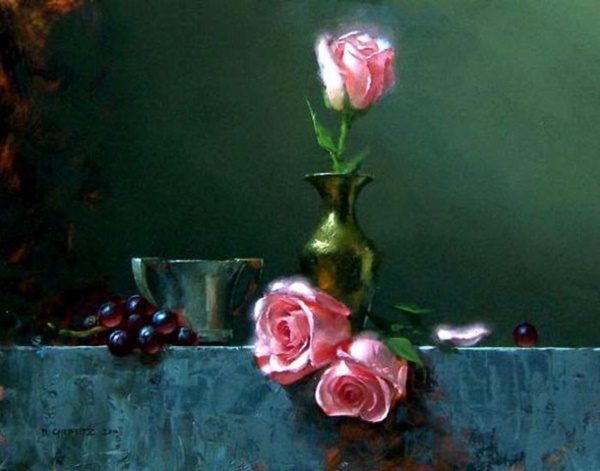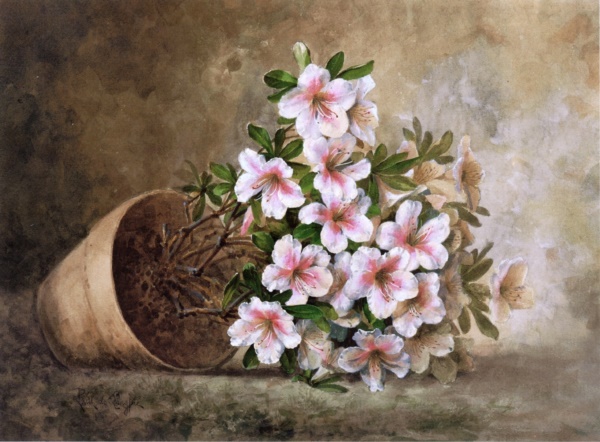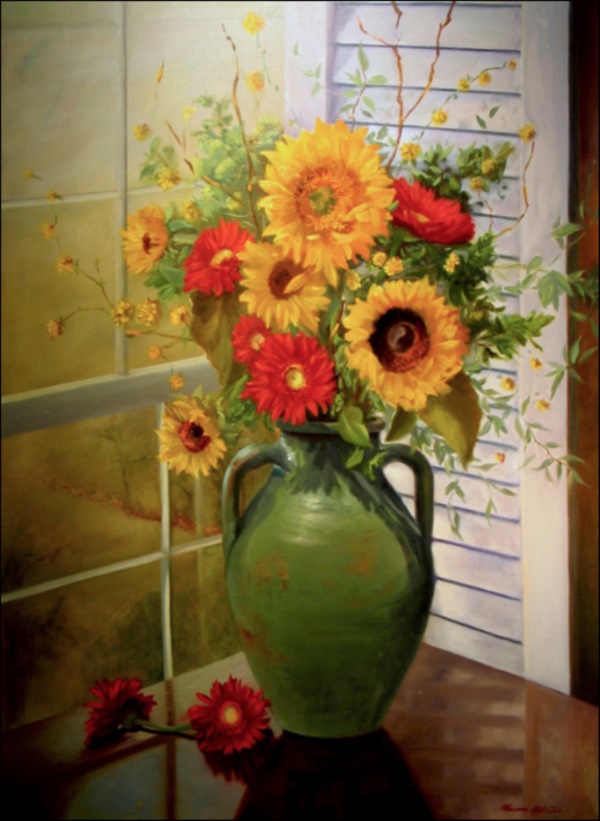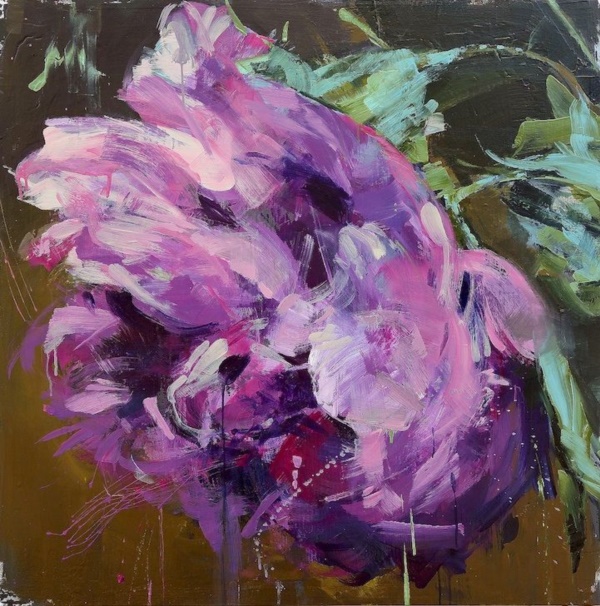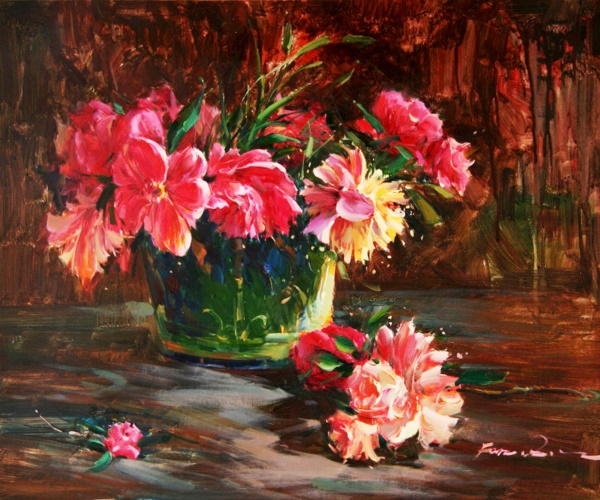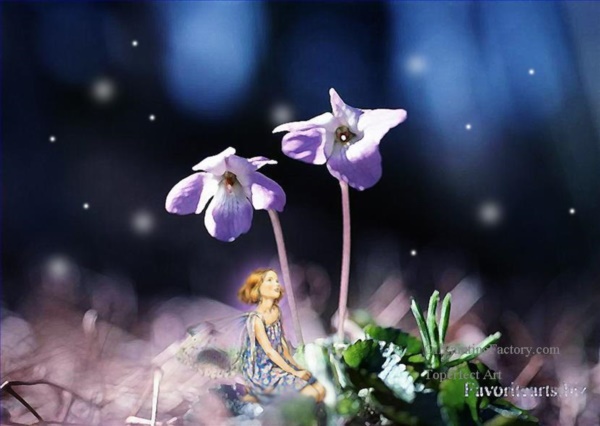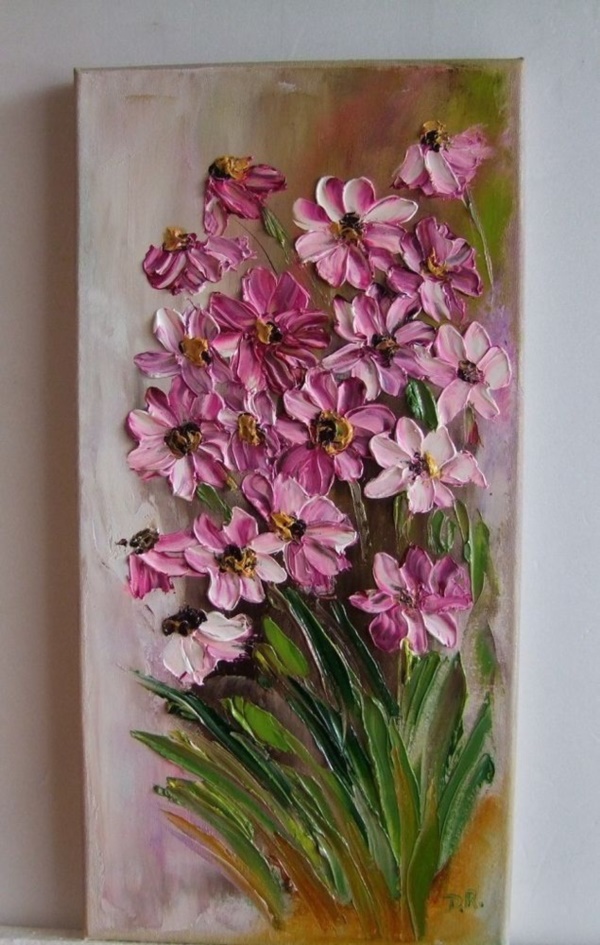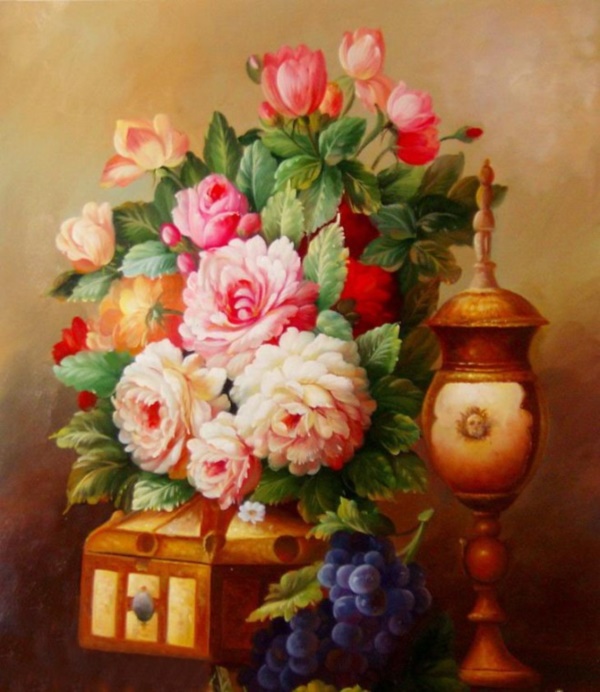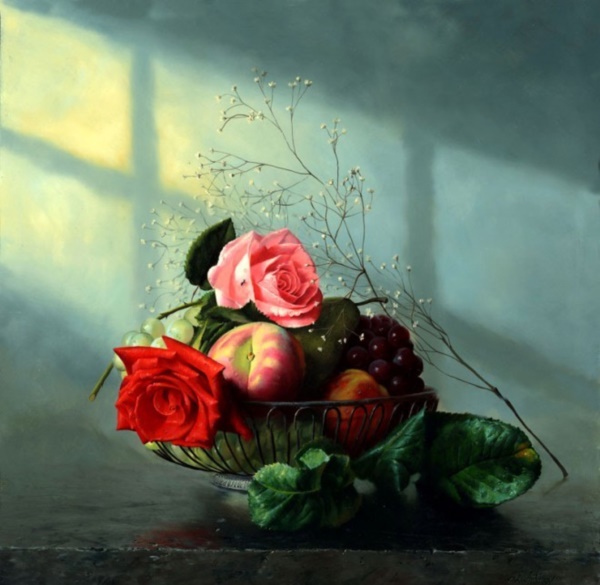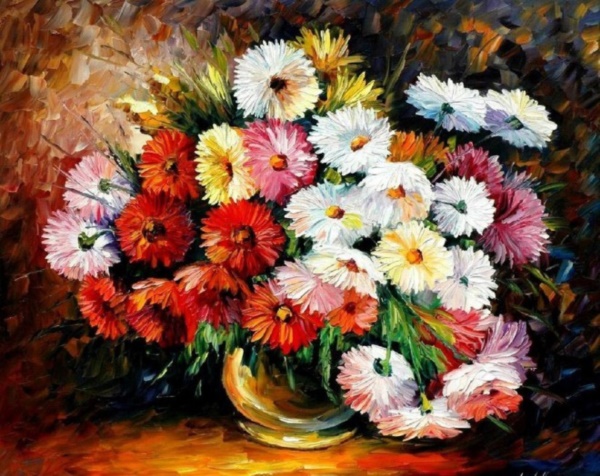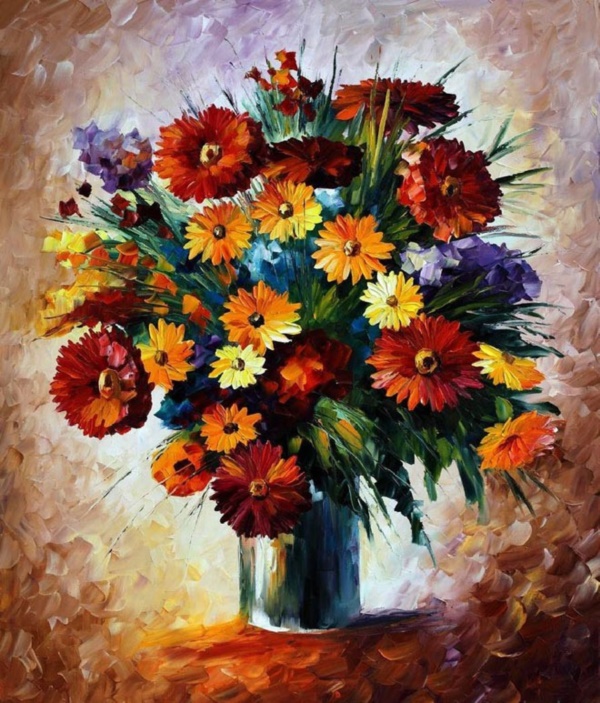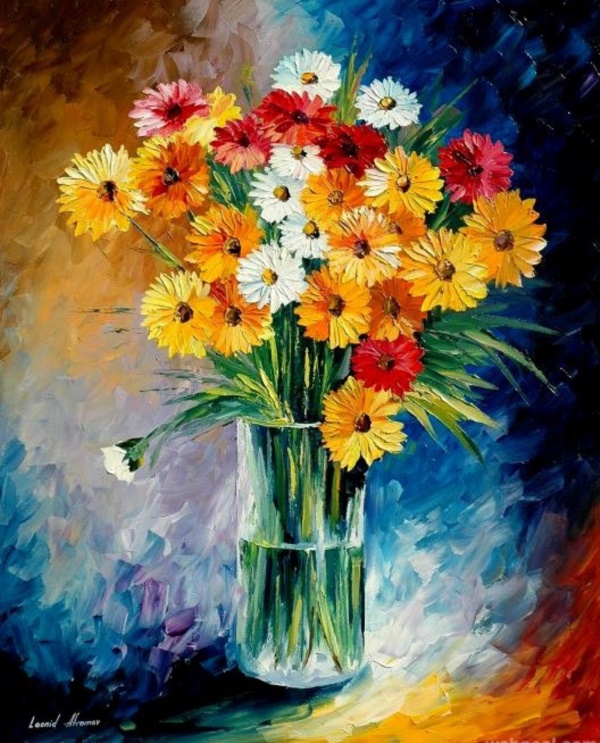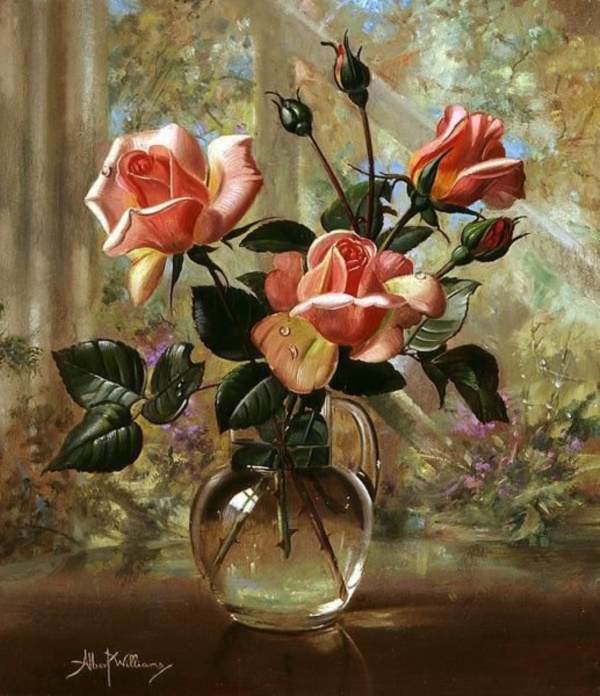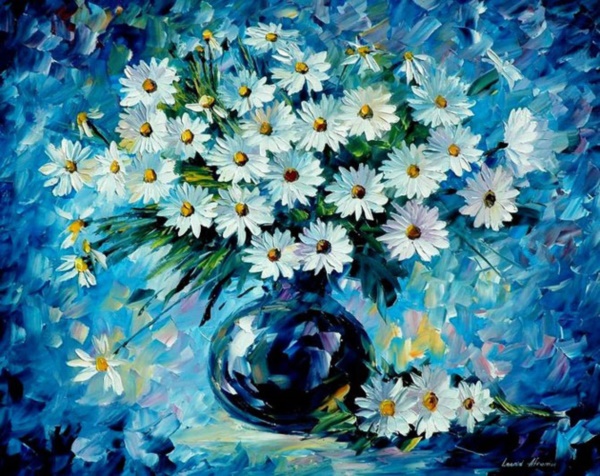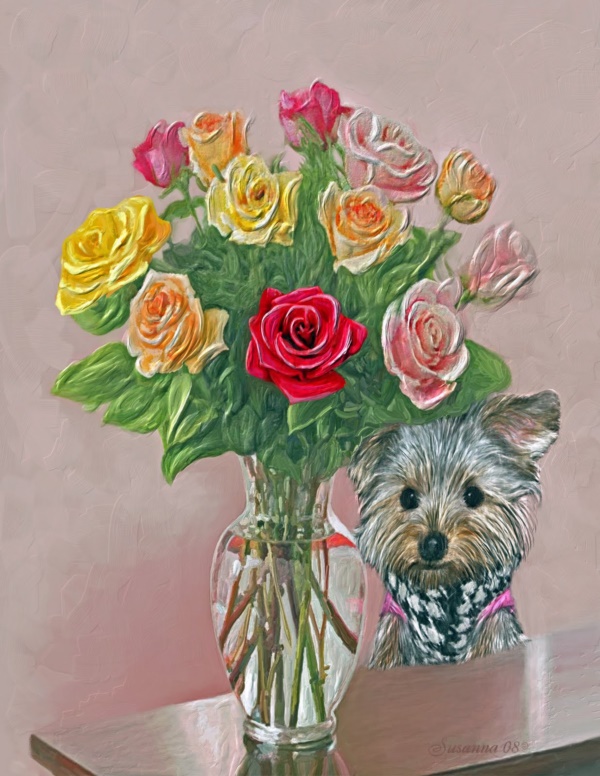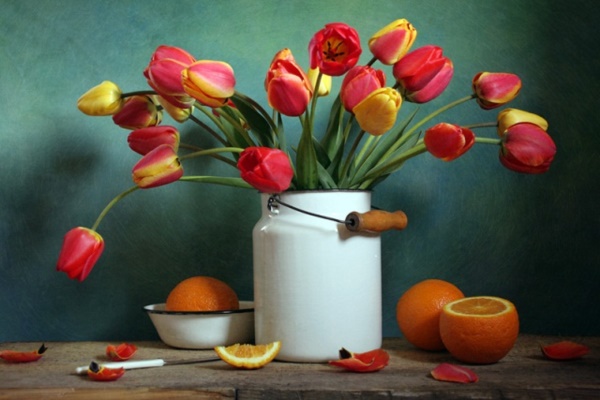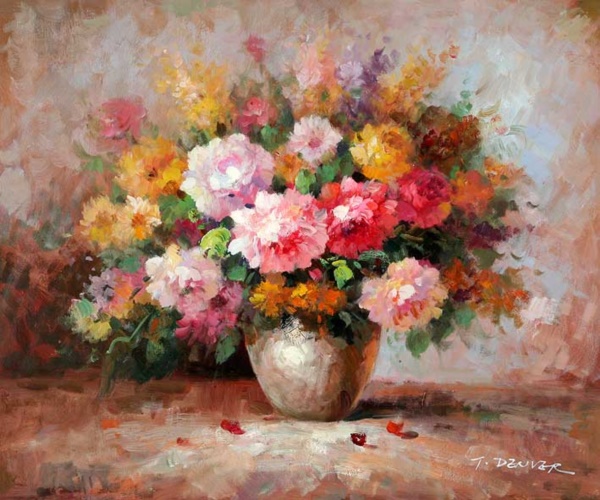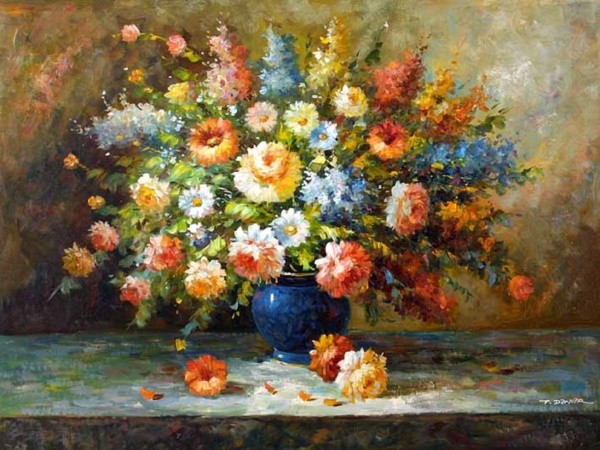 Many artists like to go with the bud stage of the flower which seems to hold all the potential beauty within it though the traces of the true beauty of the flower cannot be hidden even in this state. Some of the best flower paintings are where the flower is in a stage where it is neither a full bloom or a tender bud, but somewhere in between. Do look at the images given along with the article and tell us what you think.