Though many of the current generation (born in the late nineties and 2000 onwards) may not realize it, they are rather lucky in the matter of choices than any of the earlier generations. Not only do they have options like fine dining, cafeterias, delicatessens, fast food joints and pubs but they also have the option of eating at food courts. A food court can be defined as a smorgasbord of immense proportions offering many food choices at one place with several small eateries offering you different cuisines at one place and that too at affordable rates. That is why the decoration and arrangement of food courts has become of tantamount importance today. We have to admit that while many of us may not give that much weightage to the décor of the food court with a conscious mind, it does weigh on our decision to eat there. When you know all about pub decoration, then you realize it does have an impact and it is the same way with food courts and the way they are decorated.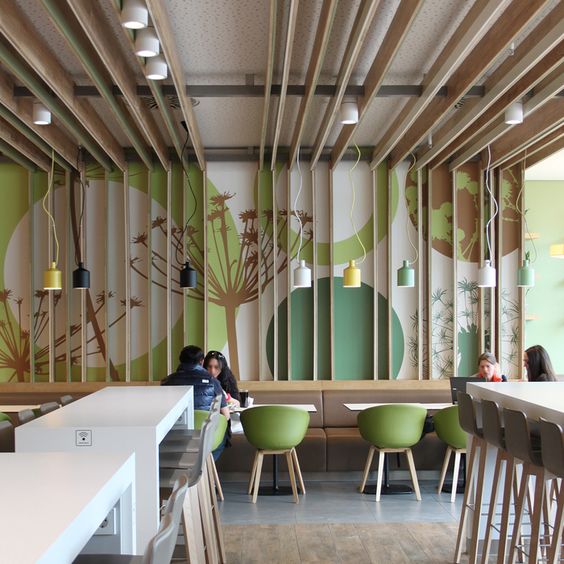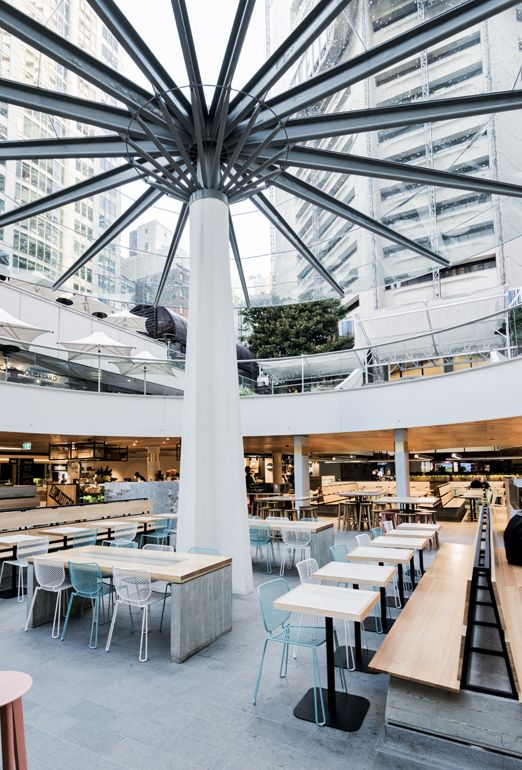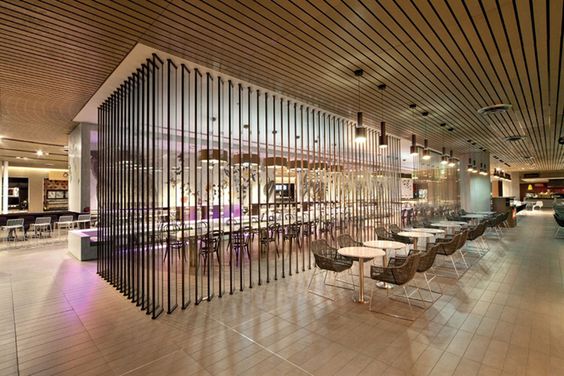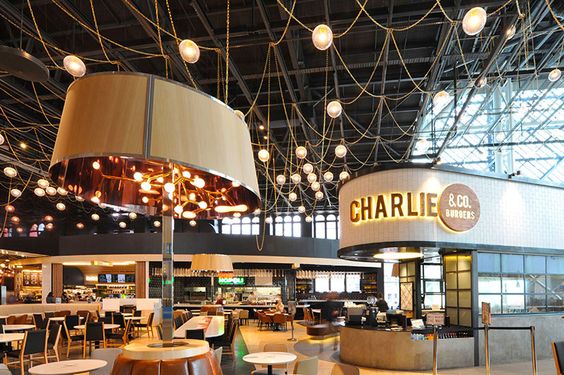 While the décor of food courts is not quite like ways to decorate your dinner table for maximum advantage but it would help to study that too while you are deciding on decoration options for a food court. While there are many easy wall art ideas to decorate your home, it would not be advisable to jump into such options without a thought when it comes to decorating a food court.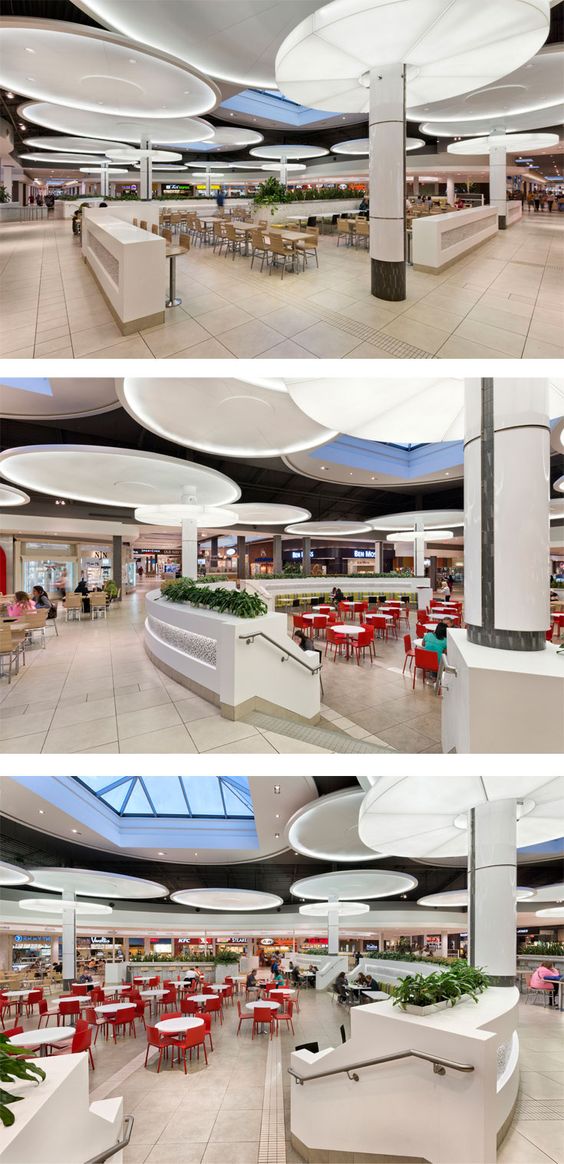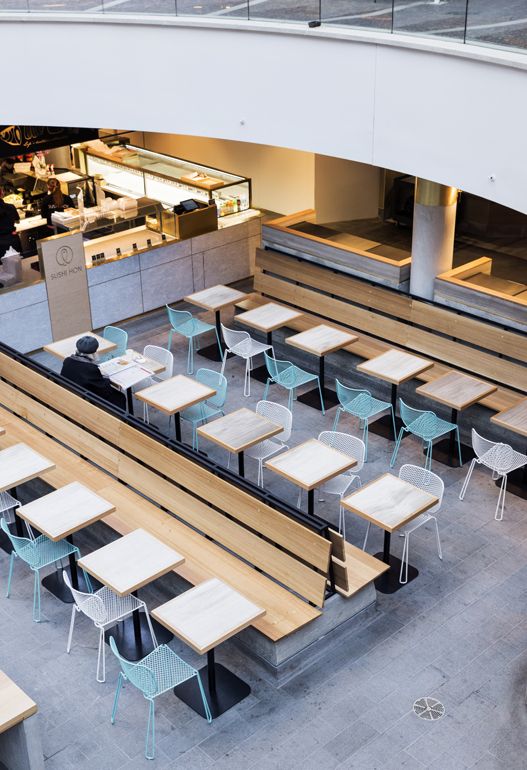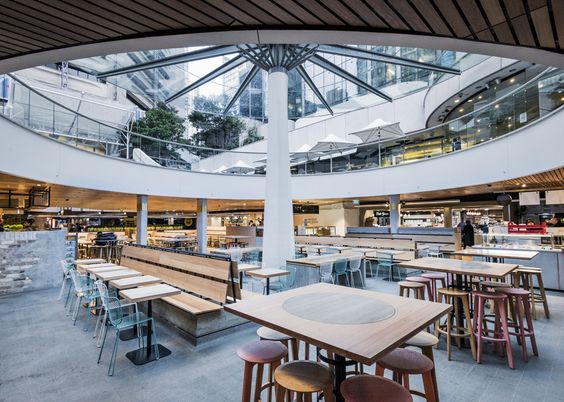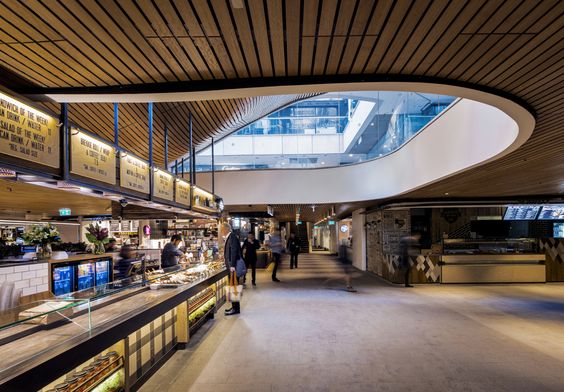 Here Are Some Good Tips On How You Can Decorate Your Food Court To Make The Most Of It:
Flow and freedom: When people eat at food courts, the focus is on grabbing a bite to eat while they hang out with each other and watch others go. This means they would like to have the freedom to move around to go back and pick up some more food and beverages to enjoy which means the flow of the place also has to be conducive to this.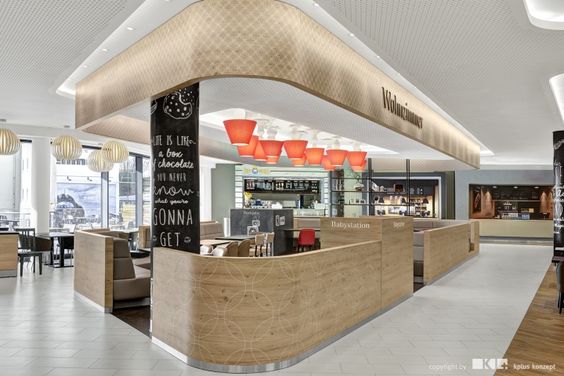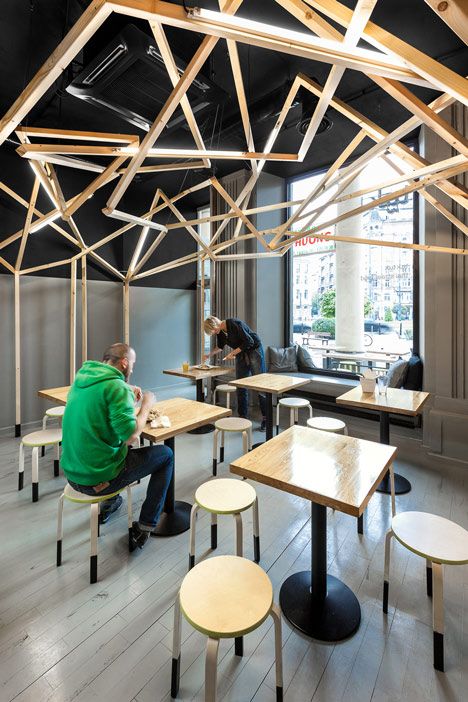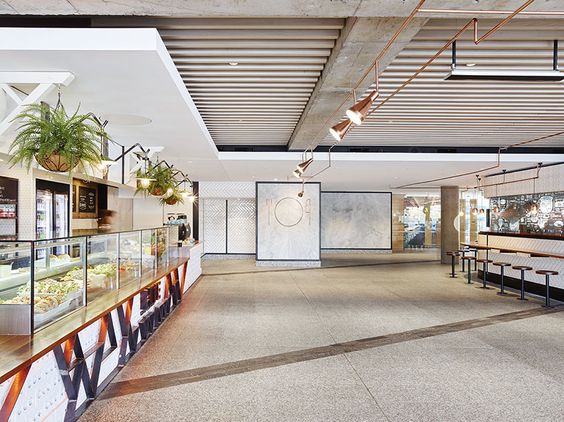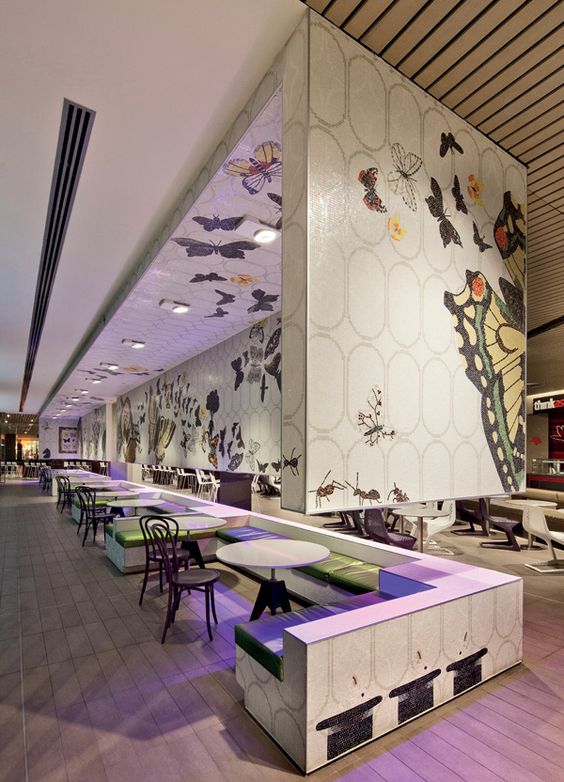 Convenience and comfort: People do not go out to food courts thinking of it as a dining experience. It is simply a place for convenience where they park themselves when they get tired of moving around the mall from their shopping. This means that the seats of the food court have to be comfortable enough to do this.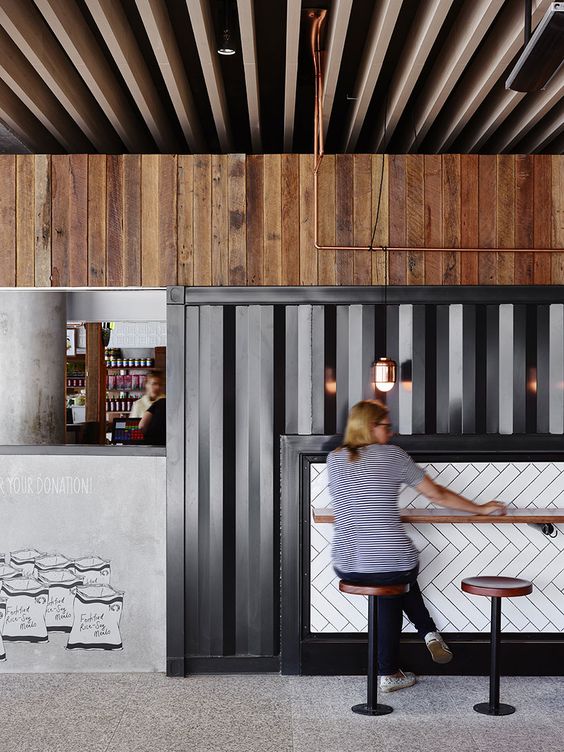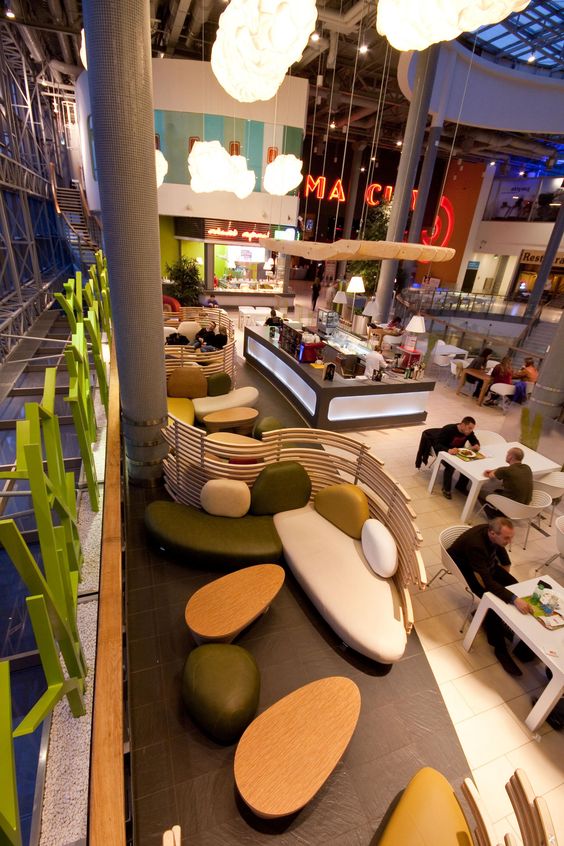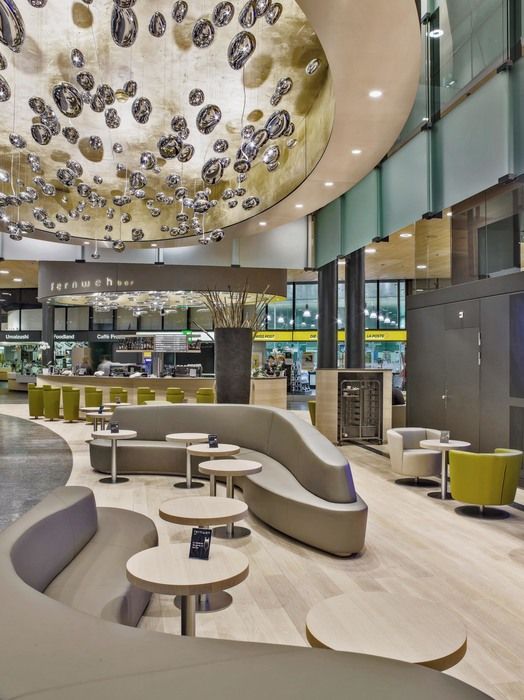 Light and space: The décor of a food court cannot be dark and mysterious because it is a space where people of all ages including the aged and children walk in looking for some form of nourishment. This means the space cannot be constricted nor can this space afford to be poorly lit. in fact if anything the decoration of the food court has to be full of light and afford a lot of space for people to move around.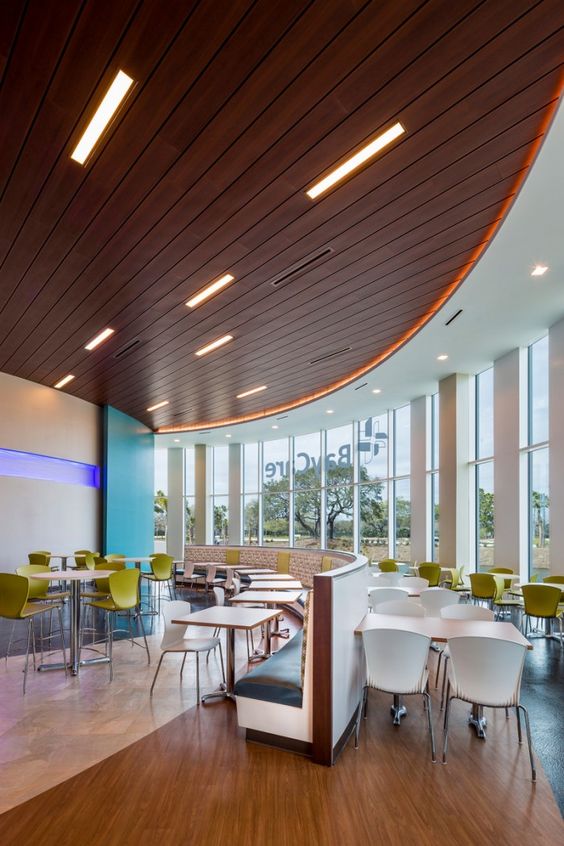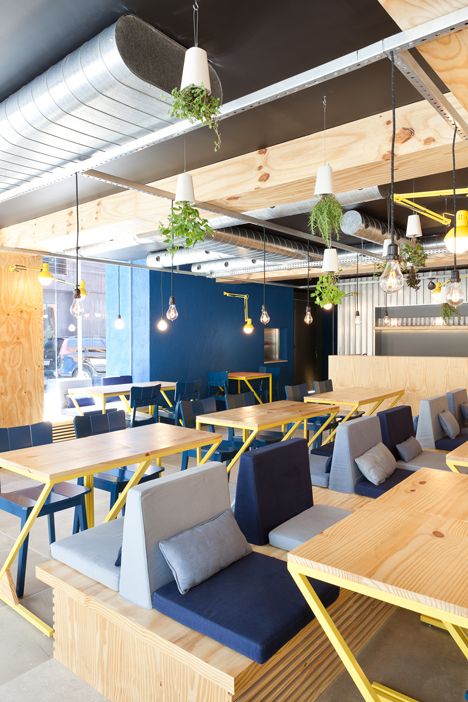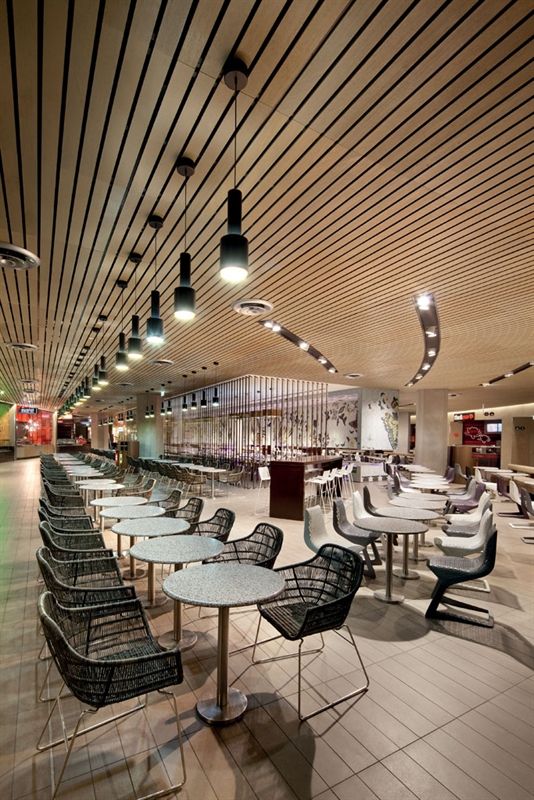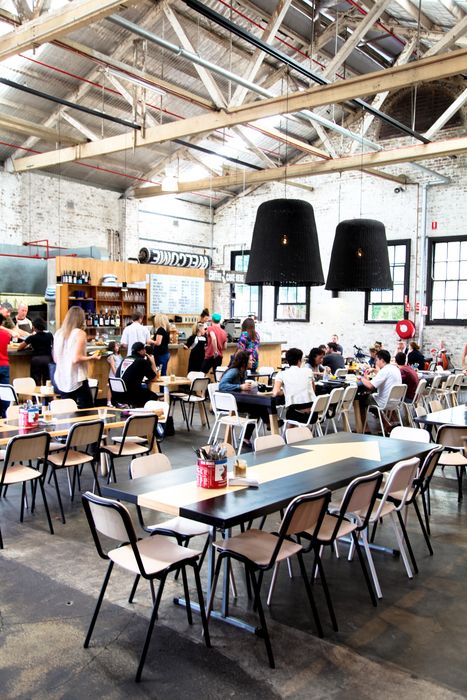 Maintenance: A food court is a space that sees many footfalls and has to be kept clean and neat nevertheless. This means that the food court cannot have arrangements that are too complicated and difficult to move around and maintain. It is very important to ensure that the space be kept clean and well-maintained.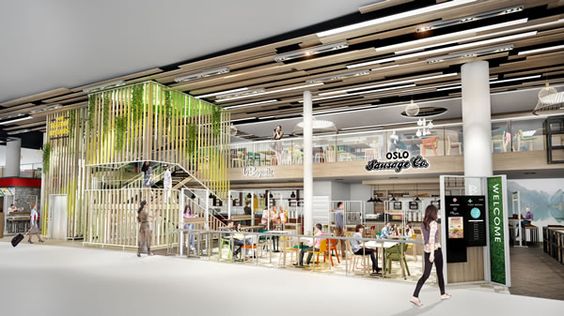 We have given you some images of the various ways in which food courts have been decorated and you can see for yourself that the points we have mentioned are of utmost importance. In fact, apart from these factors, one has to also consider the theme based on which the food court will be decorated. Do tell us which is your food court and if you have noticed the way it has been decorated and if yes, did you like it?