The world of art is vast and ever expanding, and this applies to not only pure arts but also derivative arts like interior decoration. The fact is not only has the definition of interior decoration changed along with the way our residences have changed, but also the world has become open to newer ideas. Artists have started looking at the complete scope of the home to decorate and this means that they have left no space uncovered. In fact, artists have not even left out ceilings when it comes to interior decoration. Now that we think of it, we may be surprised at why we have been ignoring ceiling decoration for such a long time. You only have to look at the top ten of the most known rock and stone based Indian sculptures, to know that even in the ancient world, ceilings have been covered when it comes to decorating interiors of many buildings.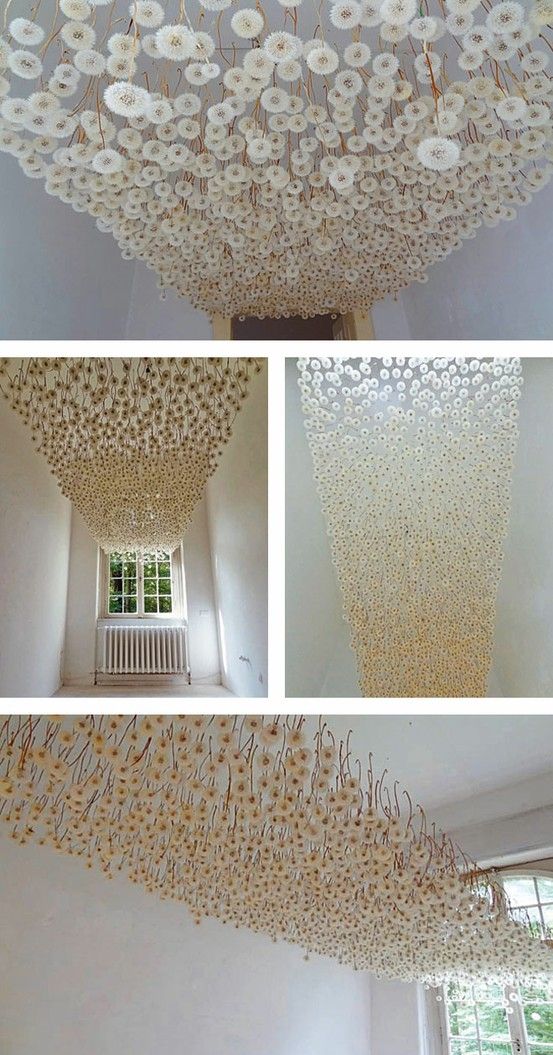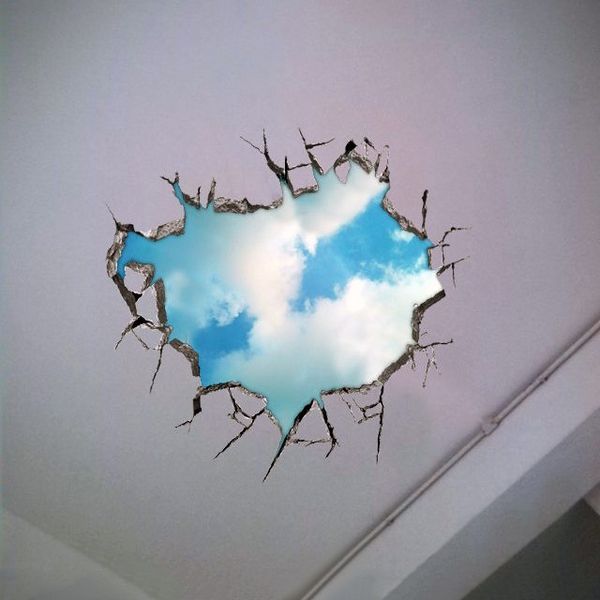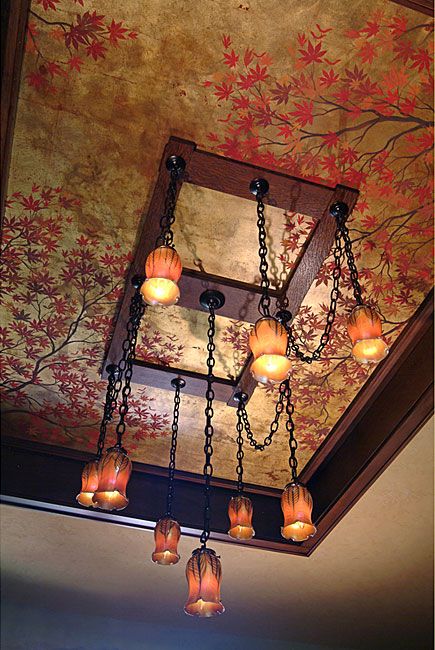 That is why when you look at stunning modern living room designs for decorating your own home; do consider some ceiling art too. After all, it would be good to see something creative and decorative when you look up at the ceiling too. There are some impressive improved ceiling design ideas that you can look at either to emulate as is or use it as the basis of some ideas of your own.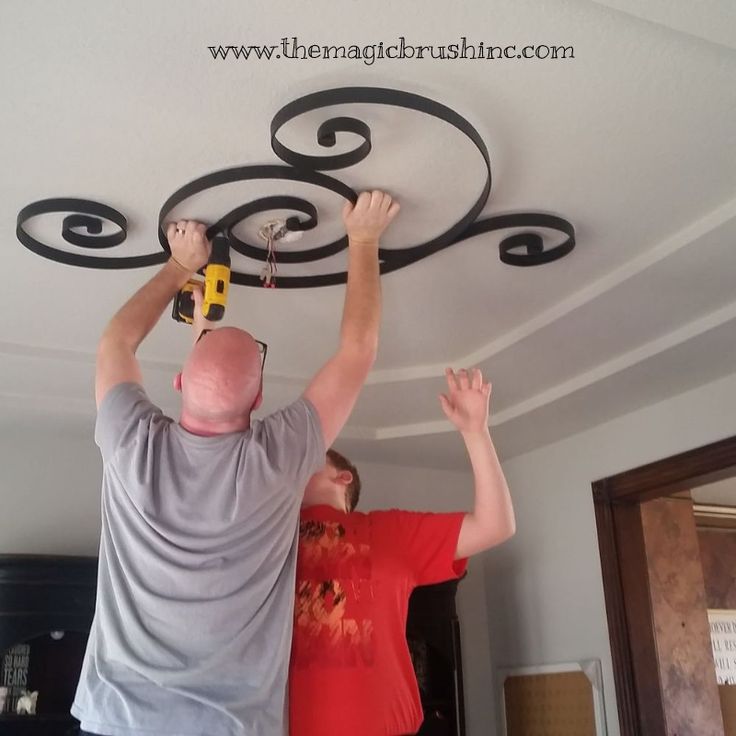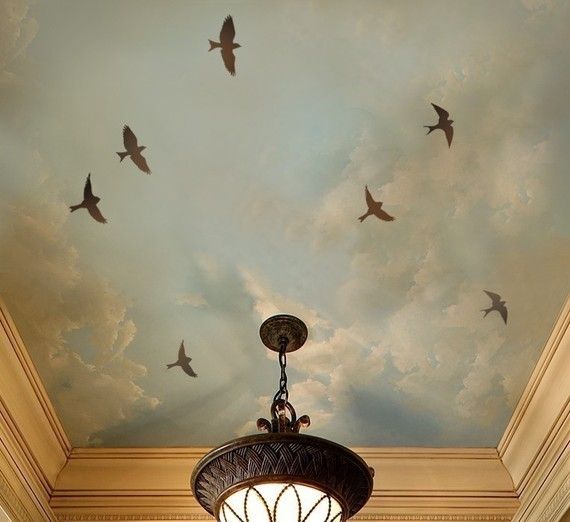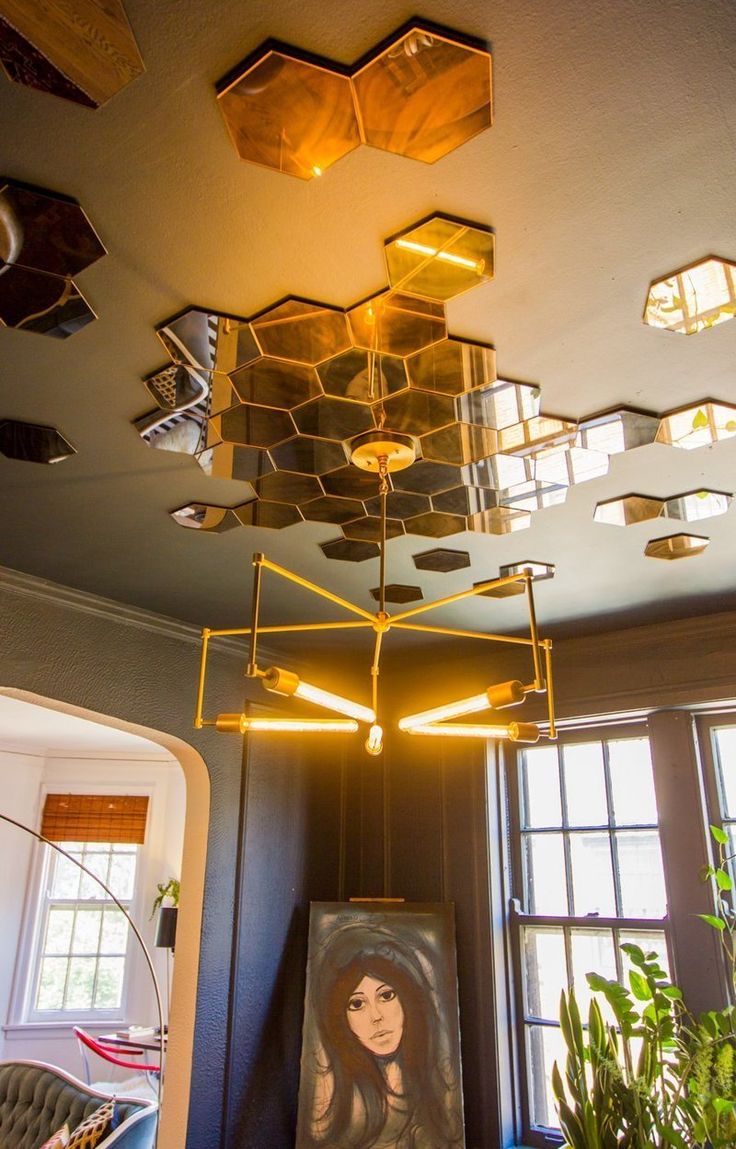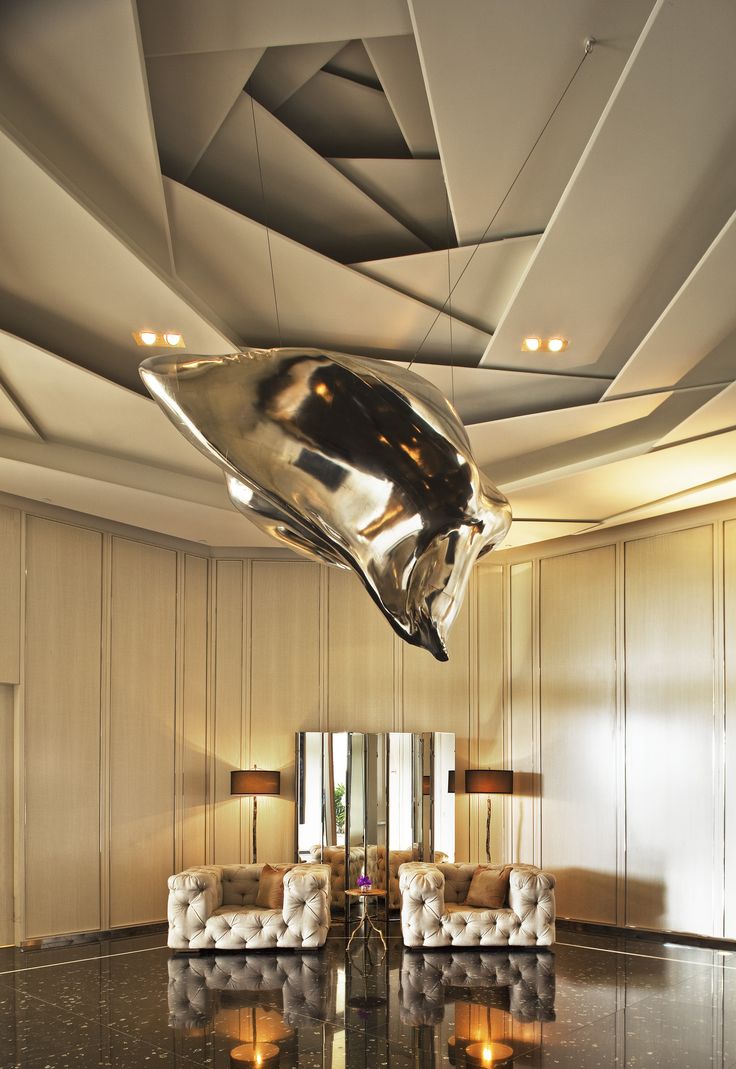 While The Images We Are Providing Here On Ceiling Art, Should Be Quite Inspirational, We Will Also Provide You With Some Directional Tips To Get Started:
The world at your gaze: Some among us, who are lucky enough, get to travel the world and the rest can only dream. Nevertheless, this does not mean that you cannot have the world map painted right on your ceiling to gaze upon as you slip into slumber. This can be in simple ways or in many antique ways or in any fancy format that you feel getting it on.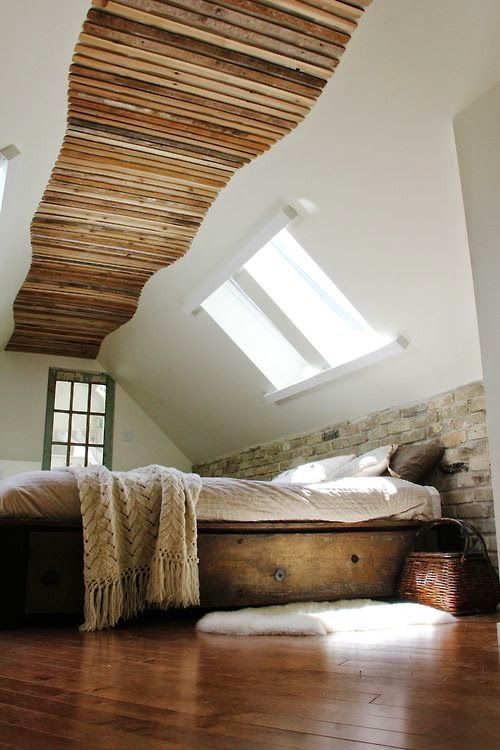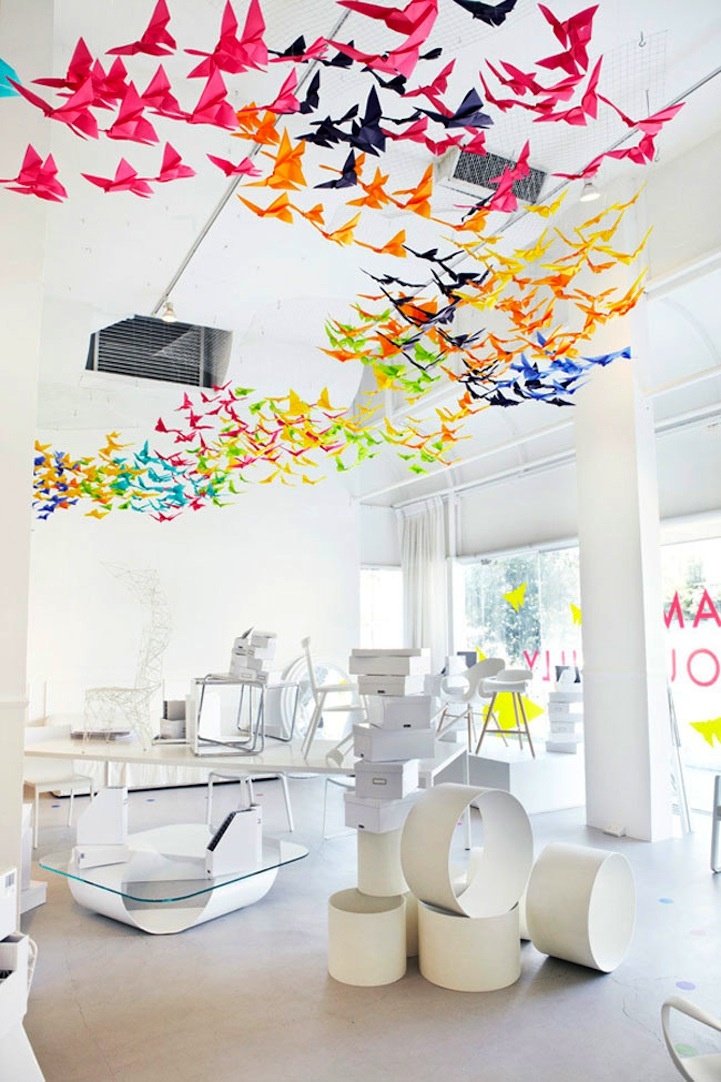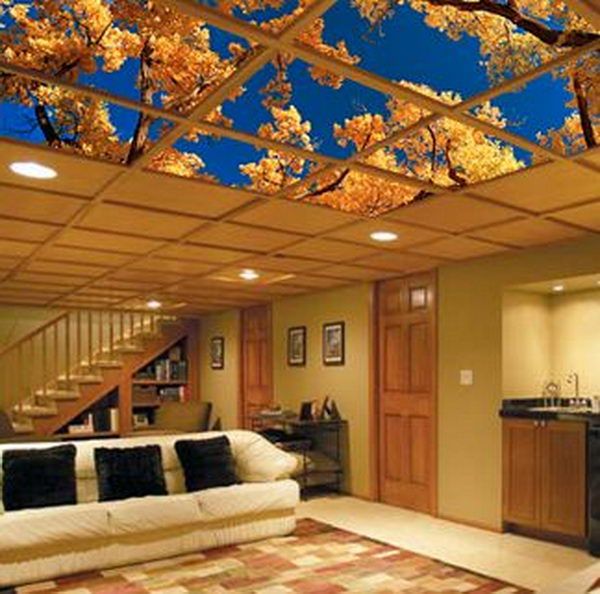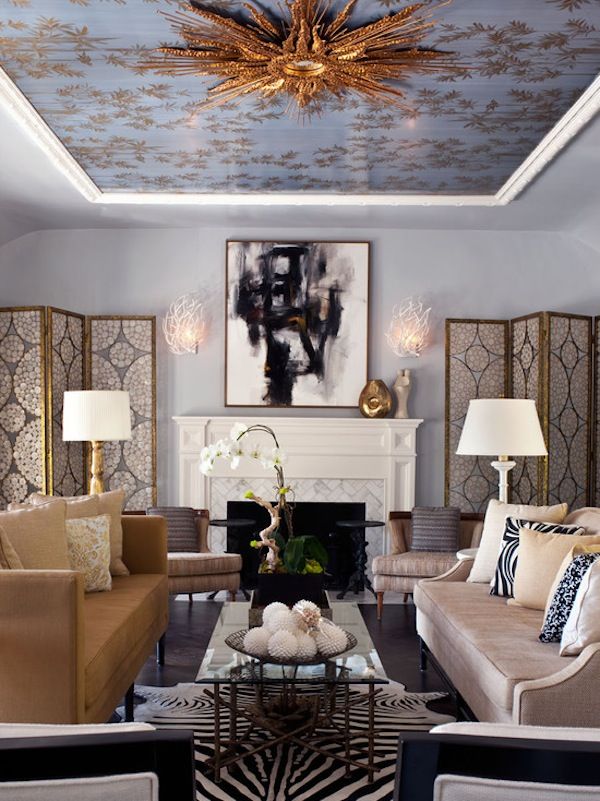 Stars and the sky: Many kids like looking at the sky and stars when they go to sleep and this can be the theme for what you have painted on the ceiling. You can even go so far as to have stars that shine in the ceiling to make it even better, saves you from having night lights on.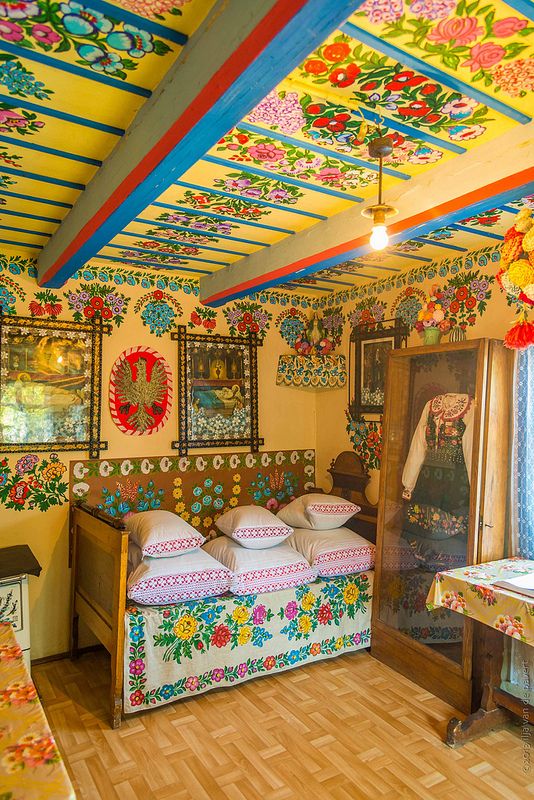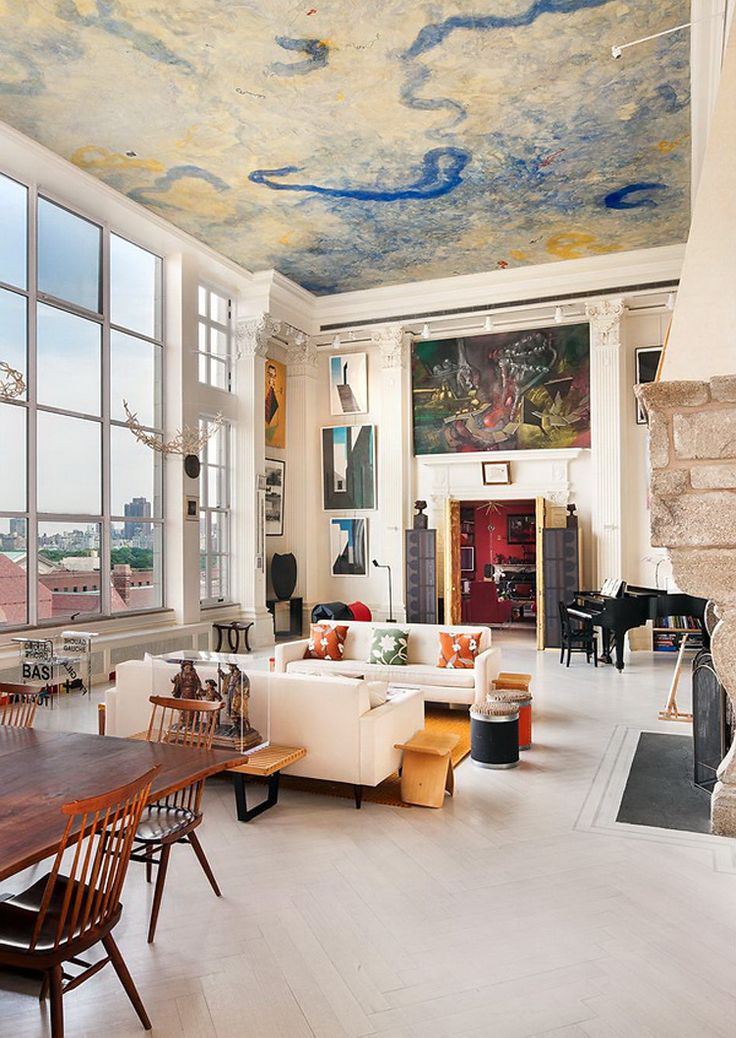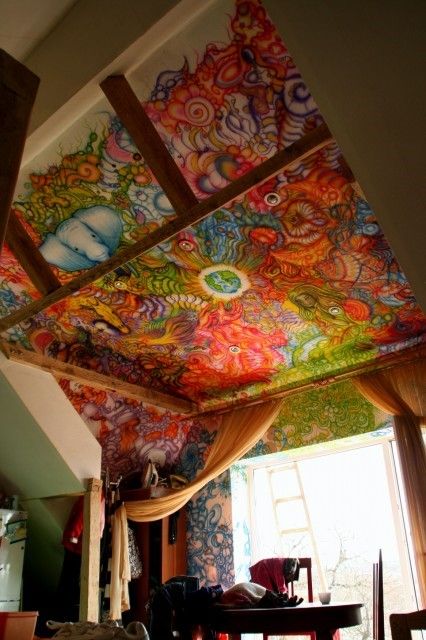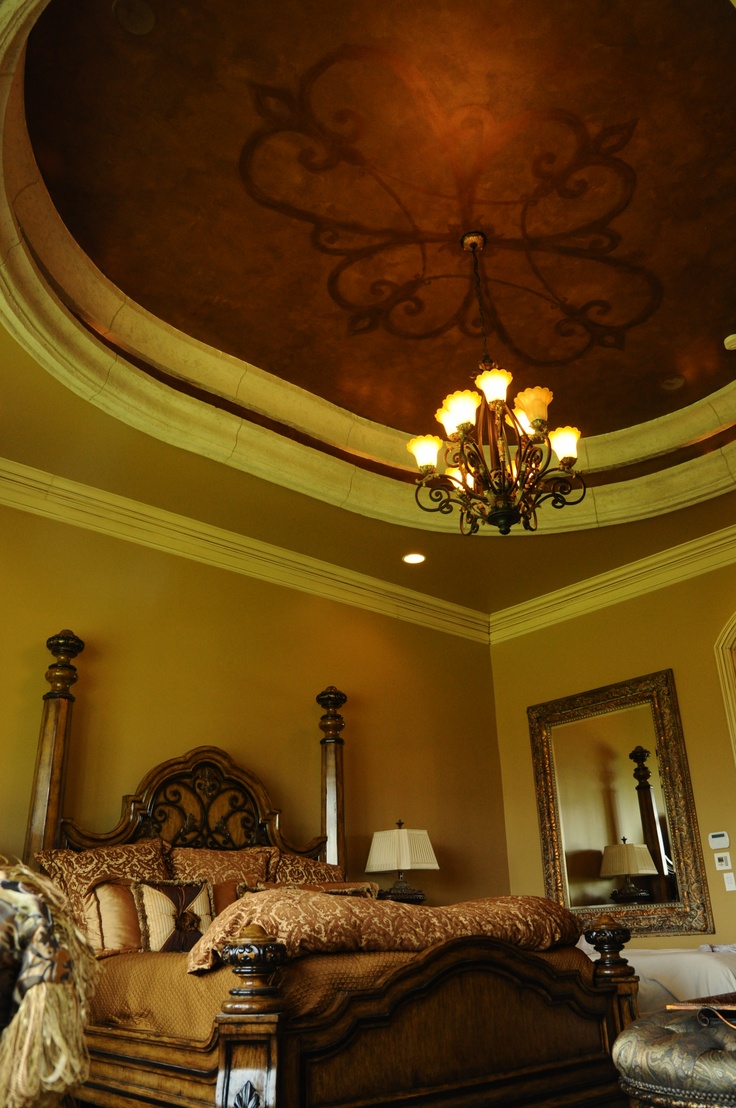 Mythical menagerie: If you like some mythical creatures or animals, then it is a good idea to have this theme to decorate your ceiling. The mythical menagerie can also be from your favorite fairy tale or storybook or even movie. Like the hobbits or characters from Harry Potter.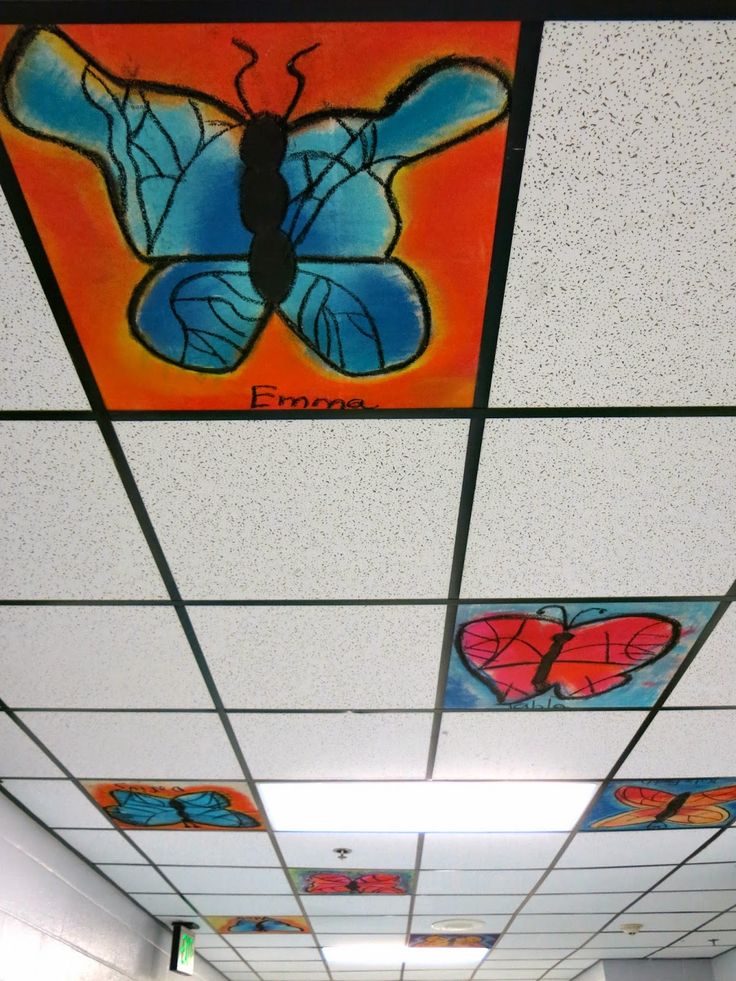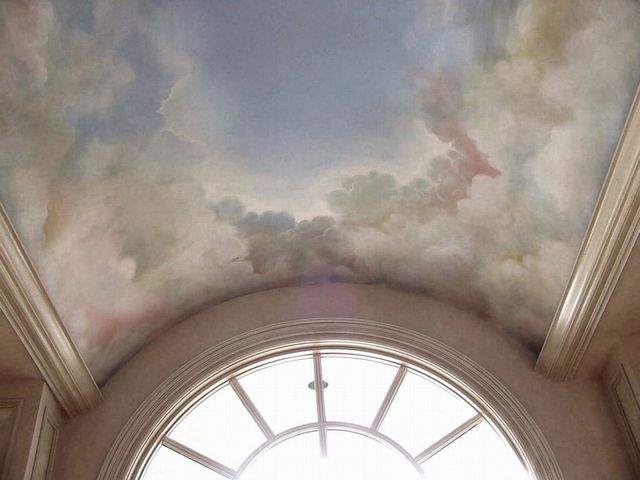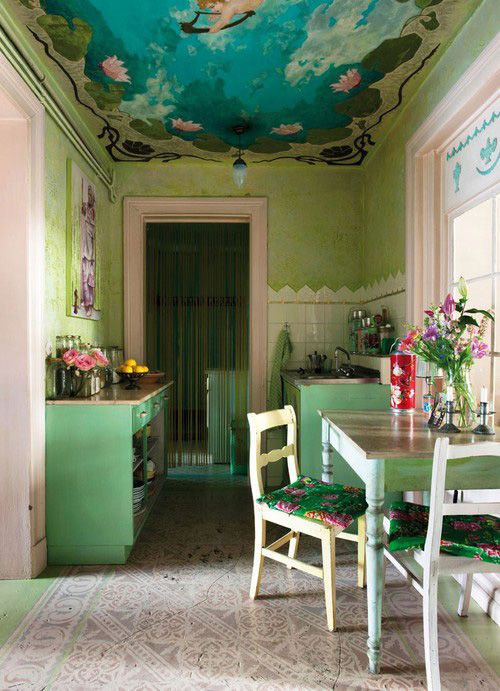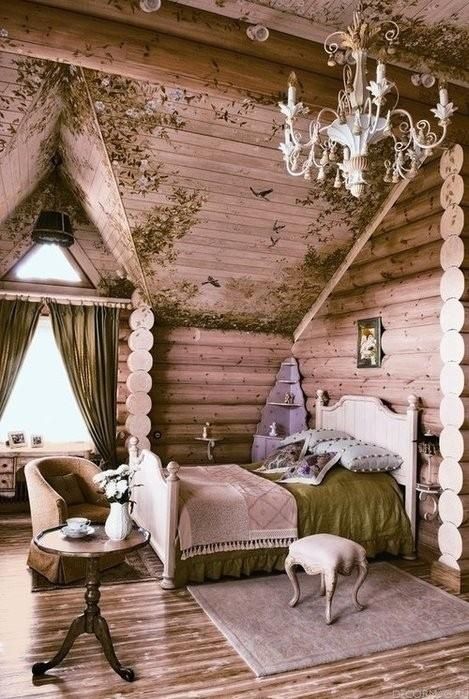 Light and shadow: In some rooms, where you are not going to sleep, you can decorate your ceiling with lights and shadows. This could be based on the decorations you see in religious or historical buildings. This can be great to have on your ceiling in rooms where you are not going to actually sleep but spend a lot of time in.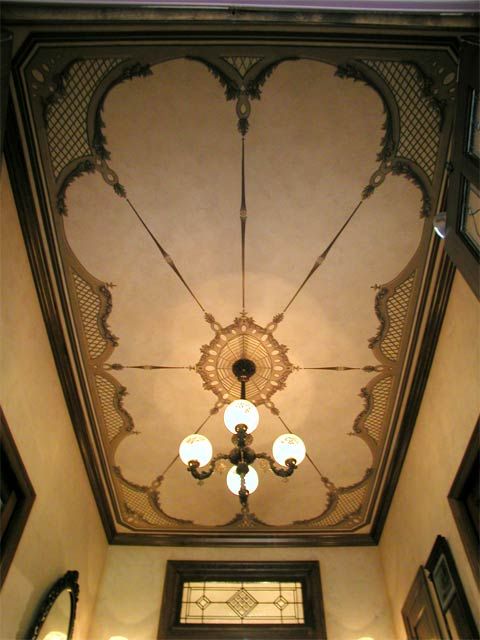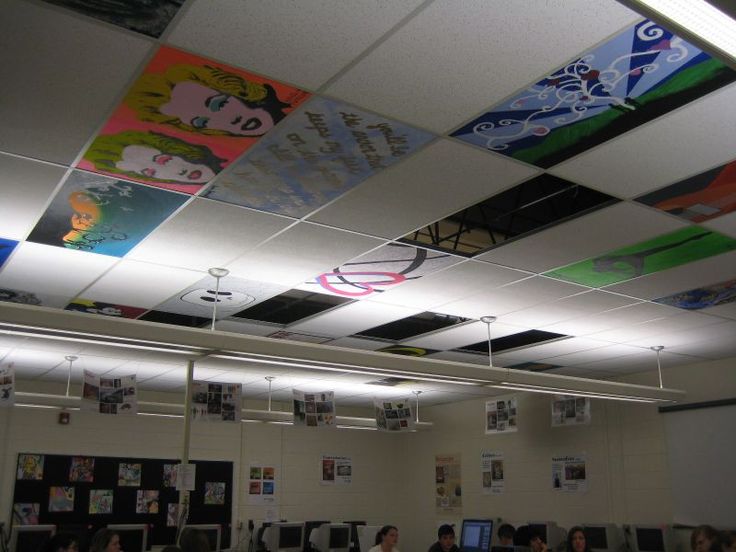 Dramatic dreams: There are some dramatic dreams that each of us have that we want fulfilled, but the achievement of the dreams can take some time. In the meanwhile, you can have a part of the dream you have come alive in your room by painting the dream on your ceiling to look up to.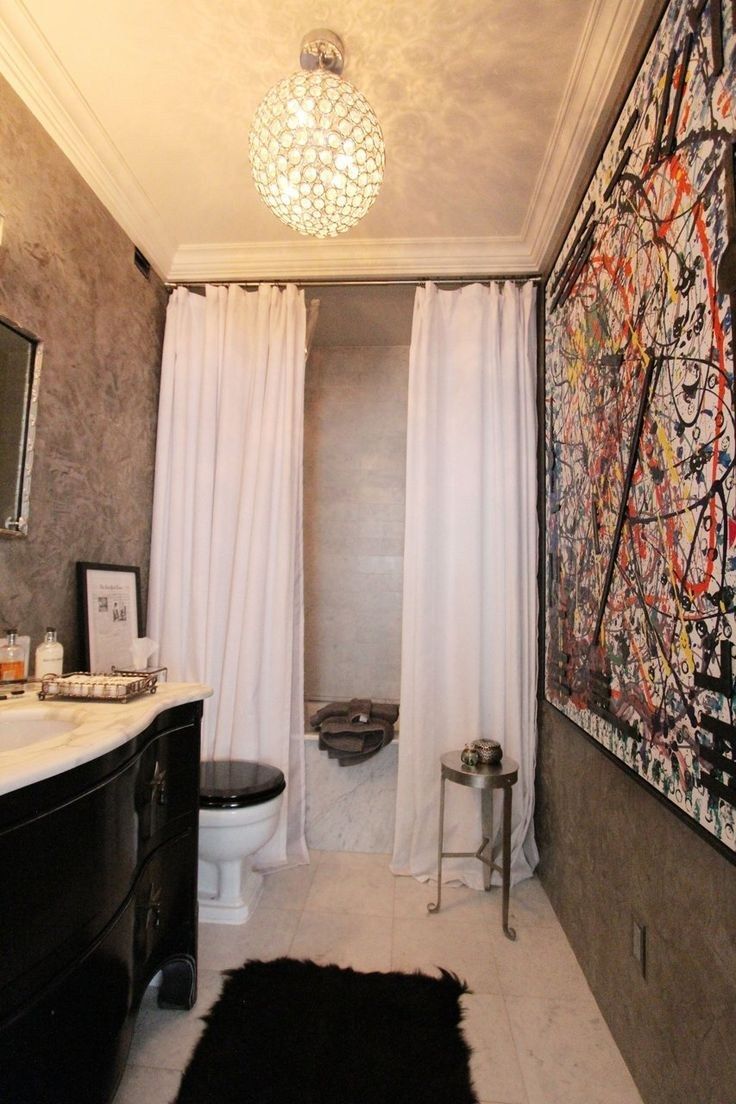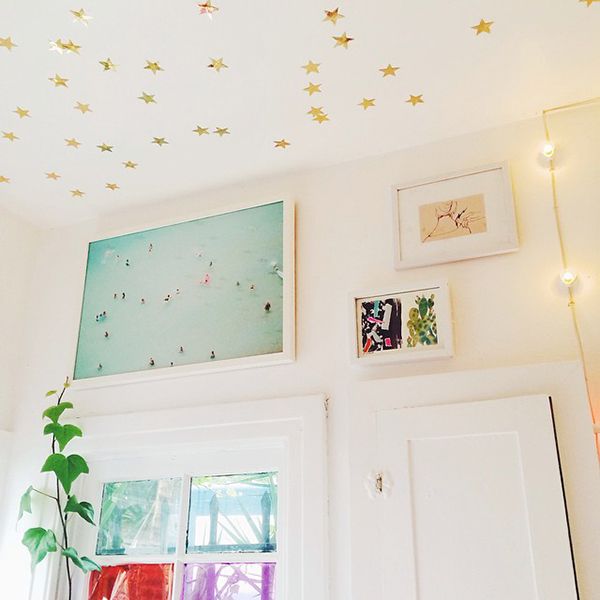 Textured art: Art can be in the form of sculptures or a texture that are added to the ceiling. This will need you to talk to the builders at the time of construction or at least get it done before you actually move in to start living there.