This dolphin tattoo is tiny and looks really dainty making a feminine and pretty feet even more picturesque. The addition of the ankle chain adds to the charm of the look.
This cute dolphin tattoo with a tribal design at the background really looks great and adds an aura of mystery.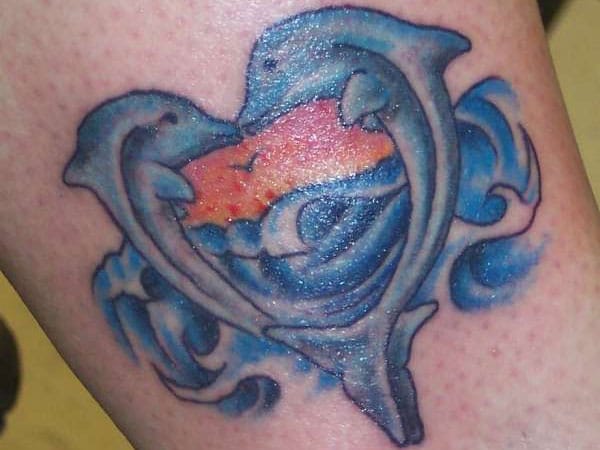 The blue elements in this dolphin tattoo along with the red that show the sun as well as form a heart are the stuff that young ladies dream of.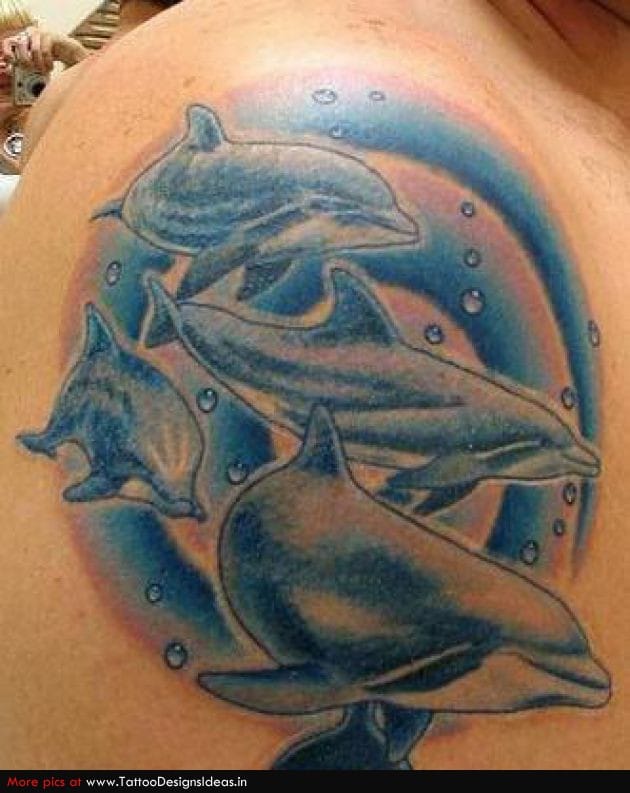 This dolphin tattoo shows the dolphins in a pod showing their solidarity and sociable nature. These tattoo designs should provide you some inspiration for your own.