During this period of fashion, anchor tattoo designs are very popular among youngsters as well as old ones. But before having any kind of anchor tattoo on the body, everyone must inspect the appropriate anchor tattoo meaning from various sources. It not only increases the knowledge but also represent the purpose and reflects your nature via tattoo on your body. On the whole, you should confirm anchor tattoo meaning and designs before ensuring to have anchor tattoo on your body for long lasting period.
The anchor tattoo seems to be the origin of modern tattooing with sailors and seafaring folks getting it. Over time the anchor tattoo has become popular with other people too. Men and women have started liking this design and have started wearing it with other nautical elements like ships, wrecks of ships, fishes and sharks.
Anchor Tattoo Meaning And Designs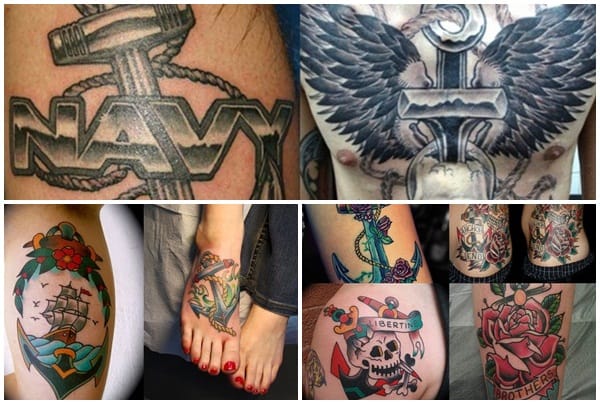 Normally an anchor tattoo designs will look really colorful and there are many design possibilities using this design element.  Since the anchor is the thing that holds a ship steady it also has many symbolical meanings. Even today people associated with the seas and oceans have a liking for this tattoo design. In the past the Christians used the anchor symbol in place of the cross when they wanted to hide the fact that they were Christians.