If you want a neat and well-managed garden, you have to start by erecting sheds and many storage spaces in your garden. Ensure you maintain cleanliness if you wish to have your garden tool storage area or shed to look lovely like your garden. Clear and organize the storage space of your garden, especially during cold weather so as not to waste energy and time digging your trowel instead of digging your garden.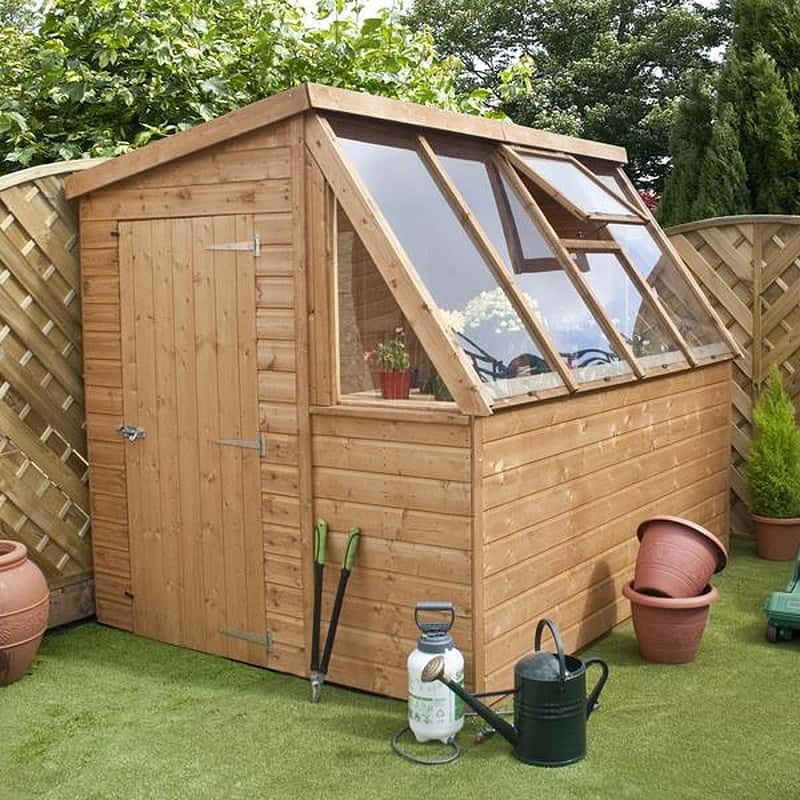 Do away with broken flowerpots, expired fertilizers, corroded tools, and other litter you won't need anymore. Once the shed is clean all over, think about the following solutions to organize your garden.
Potting table
As a gardener, you must plan for a practical workbench like an old table for a potting shed. A potting table must be of comfortable height for you to work comfortably. The table should also have raised sides to stop fertilizer or other any other thing from falling.
Roomy bins
Instead of using half-used compost bags or sand, you can install robust closed bins, which will store everything together for easy reach and use – this will enable you to save time since the tools will be readily available for potting.
A place to hang tools
If you're a gardener, you can use a pegboard to attach each of your hand equipment to keep them free from dust, dirt, and any other unwanted material. You can keep spades, shovels, or any other long-handled equipment using wall hooks or storage racks. As soon as you're through with organizing and hanging your tools, it will be easier to trace them.
Keep gardening gloves at hand
A hanging basket can help you keep your gardening gloves for quick access any time you need them. Before you store the gloves, ensure they are clean and dry to prevent dampness, which could encourage mold growth.

Wall shelves
There has never been an excessive storage space when it comes to practical garden sheds. The shades can be basic shelves manufactured from old timbers. You can use your pots to store smaller items like labels, scissors, and other small tools for accessibility.
Old sinks
Usually, potting sheds do not lack a water source or a big tub to house pots and watering cans. Some gardeners prefer using a butler's sinks due to their ample space, which holds any size and type of pots.
Staging table
If your potting shed has a window to let in sunlight, it might become a makeshift growing area too. A used greenhouse staging table is affordable and also, you can makeshift the table with an old board. A second-hand decorator stands with a board laid across to make substantial, sturdy shelves. Any farmer can sow seeds and pot up seedlings on makeshift tables.
Parting shot
An organized farmer will ensure there is a shed and storage space in his or her garden. A potting shed or garden tool storage area should always remain clean to prevent rusty tools, dirt, and any other intruders.