Lots of flowers, feathers, greenery, beautiful crocheted dresses, and drapes as well as ribbons flowing around. Yeah, we are talking about the bohemian look. The bohemian look needs no introduction. The bohemian style is magnificent and is not rare to be chosen as a theme for the wedding ceremonies. But not just wedding but shower parties are also taking up a liking for this amazing style. Here are some spectacular 30 Magical Boho Shower Ideas.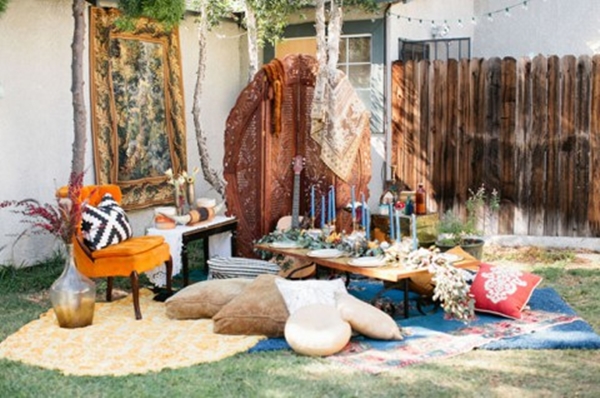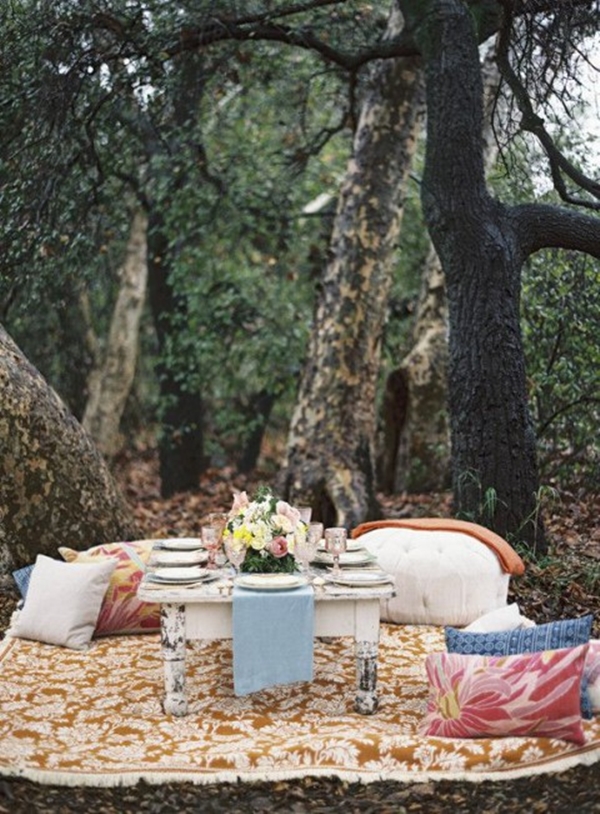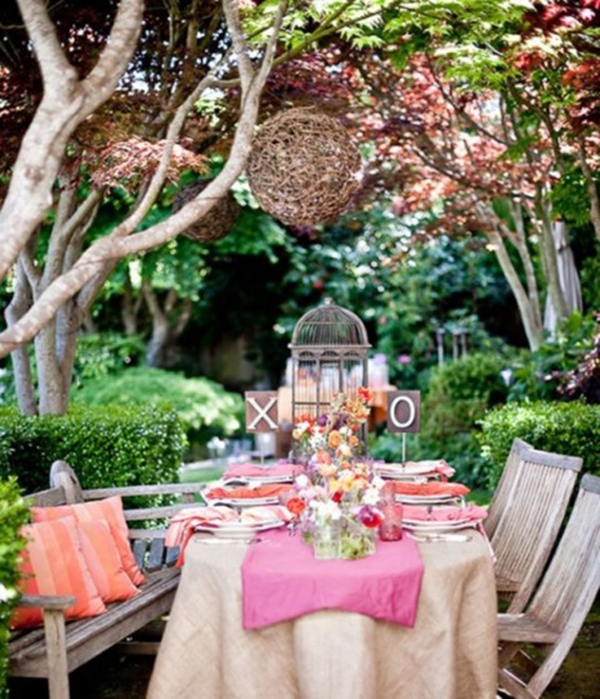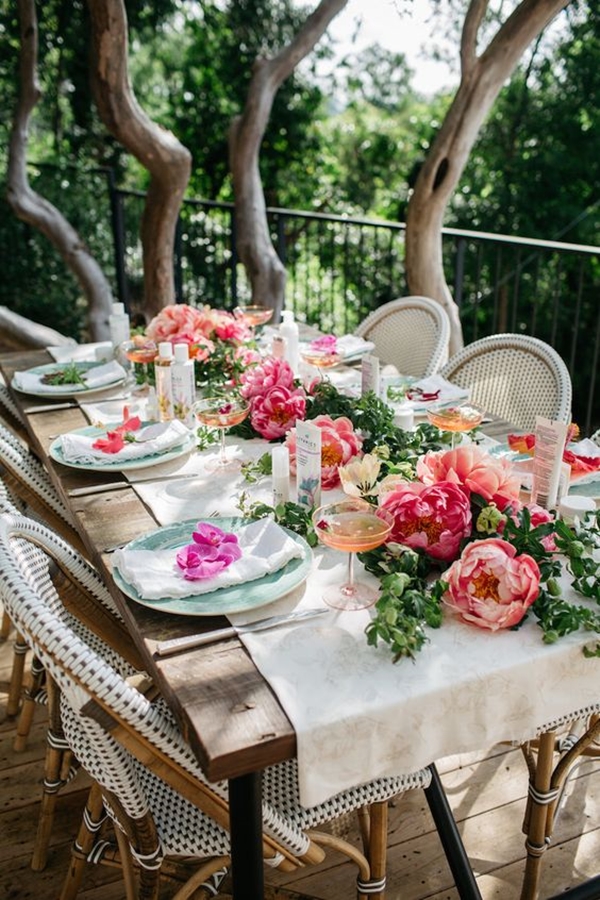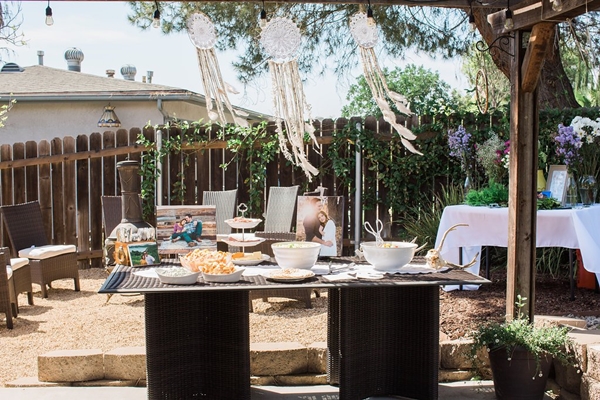 Be it a bridal shower or a baby shower, boho décor adds more flair to the party. This theme filled with lots of flowers and greenery looks quite striking to resist. So if you are hosting a shower for your best friend who is soon to be a bride or mother, the boho theme is best to go with.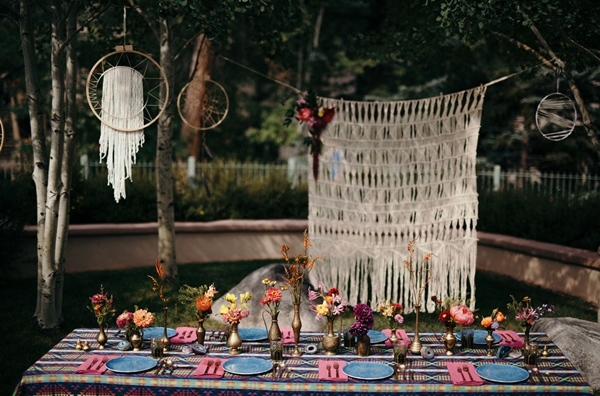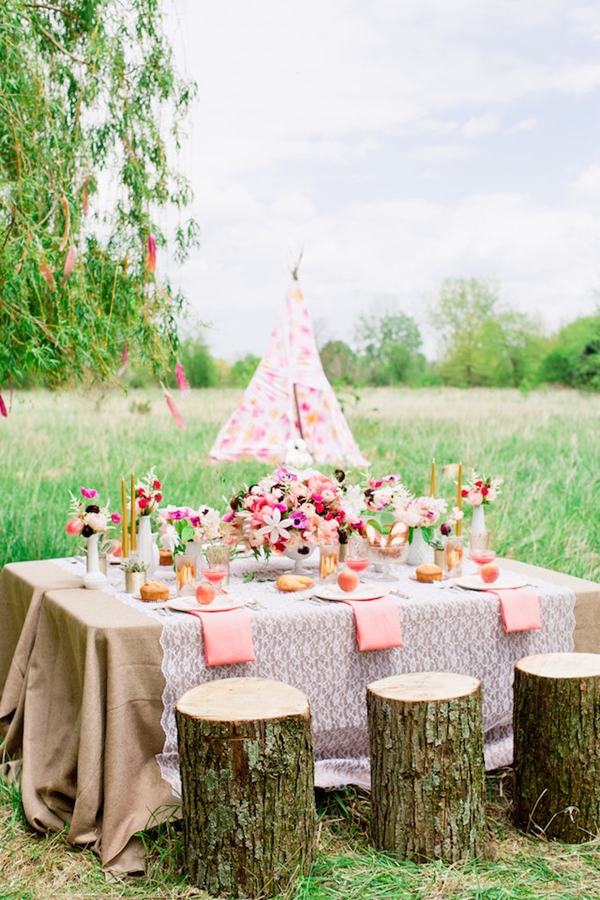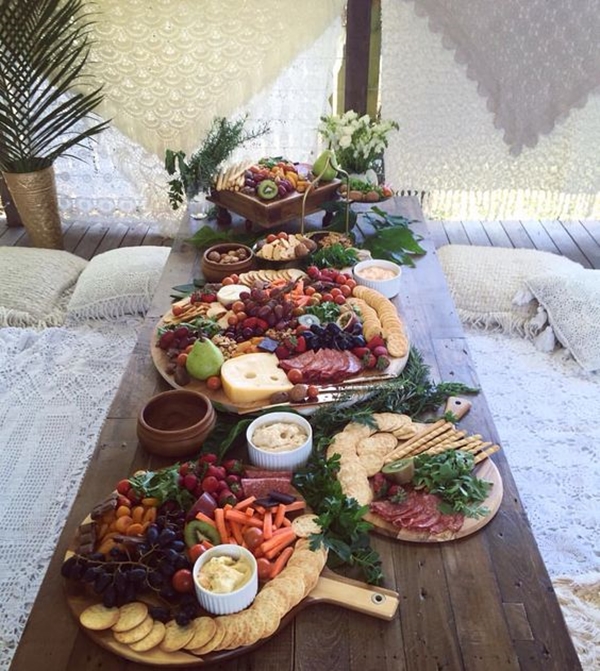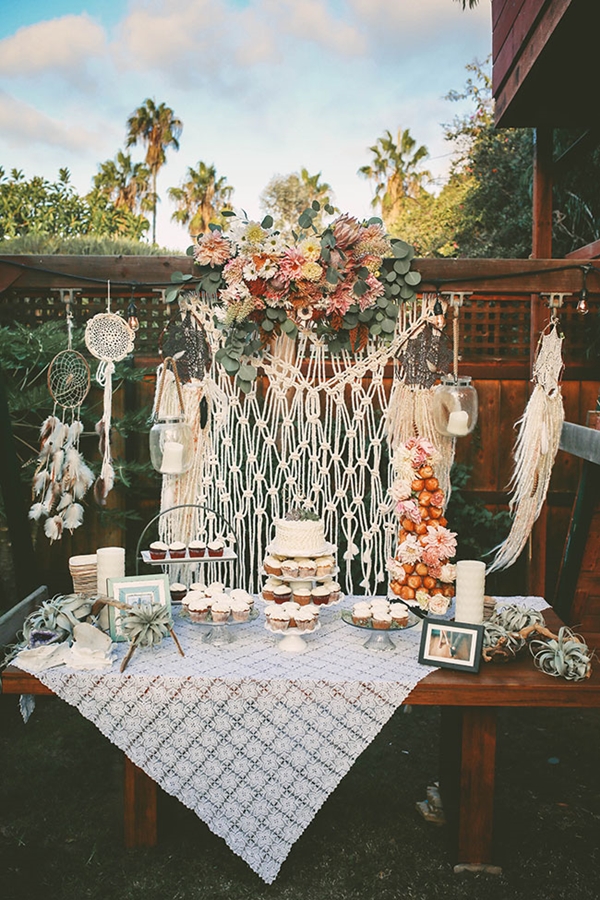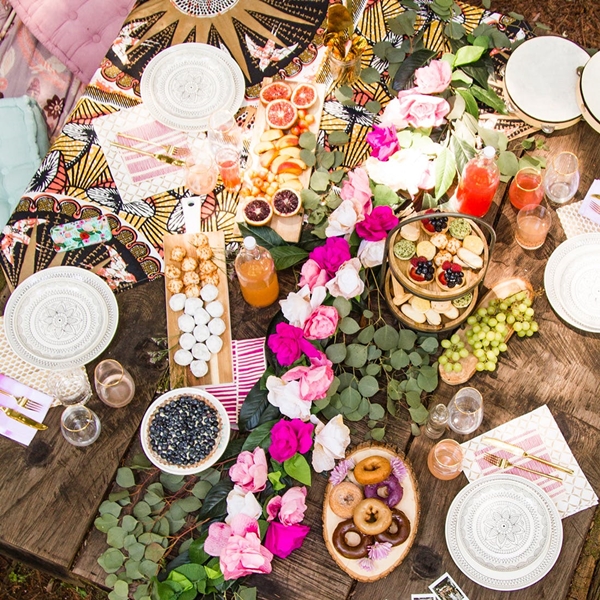 Magical Boho Shower Ideas
Choose a Dreamy Location
Gone are the days when a bridal shower or baby shower used to be arranged in a room full of scattered balloons and flowers. For the boho theme shower, you will need to bid goodbye to those traditional shower ideas and will need to go wild with your imagination. Literally! You can either choose a garden for the shower or you could have a great boho picnic shower in the woods or beach! Given that, of course, the weather doesn't give you much trouble. While it may not be possible in winter but the spring and summer are the perfect seasons to have an outdoor shower.
Don't forget to invite the Guests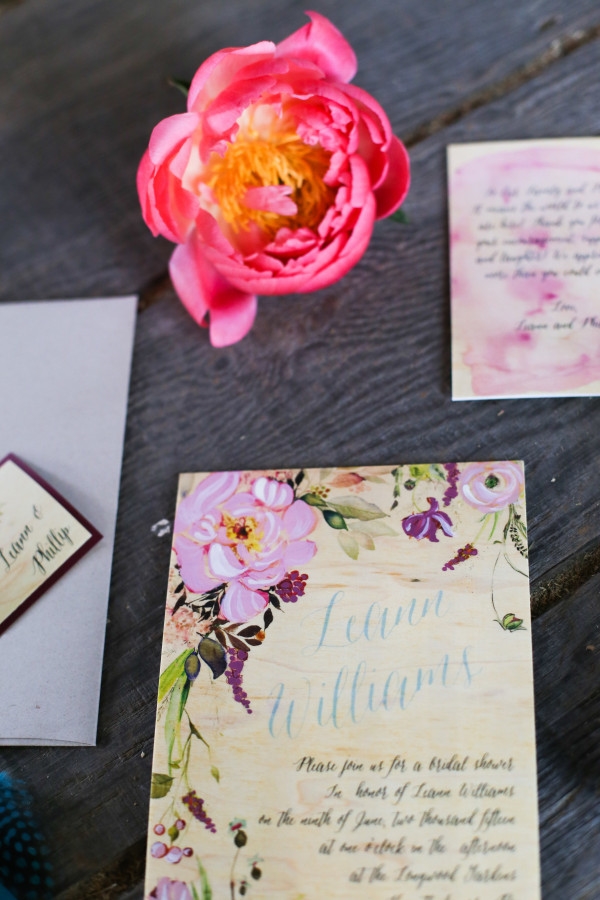 To invite your guests you need to send invitations. And since it's a boho theme you need the boho invitation cards. Nothing to fuss about, just opt for the cards with pastel colors and dream catchers printed on it as well as floral prints.
Play with the Colors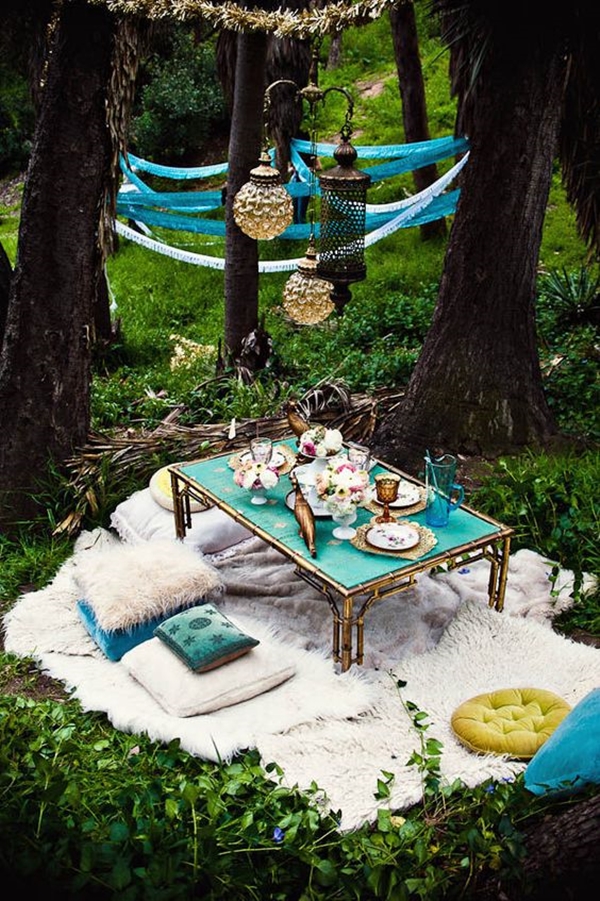 For a perfect boho chic shower, you need to decide the colors that you will use in the décor of the party. While pastel colors are perfect for the spring, you should not hesitate to play with the combo of colors. Once you have chosen the combo of the colors, start gathering other things according to it.
Goodies you will need to be comfy!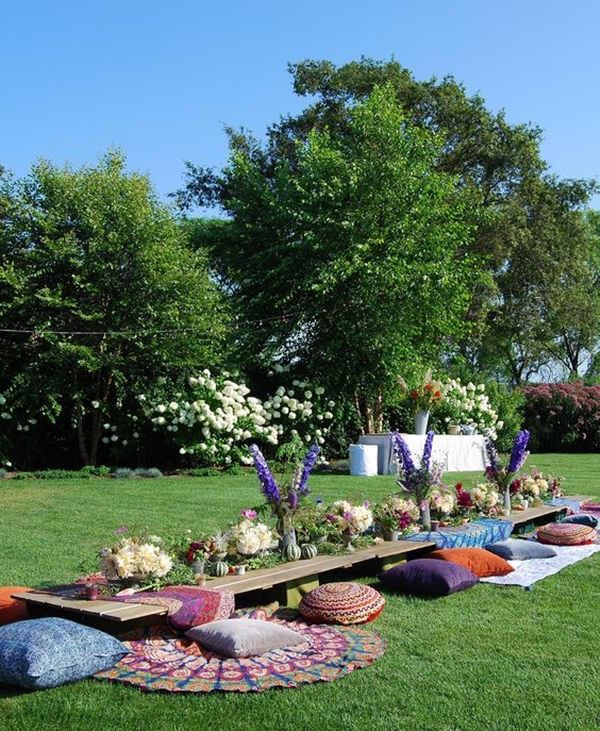 Since you are hosting the shower outside, you will, of course, need to take few things with you to the location. You will need pillows, sheets, blankets, etc. Better take rugs with you since they would be easy to clean. Pillows and Morocco rugs in matching combo colors will make a great setting.
Elegant Table Settings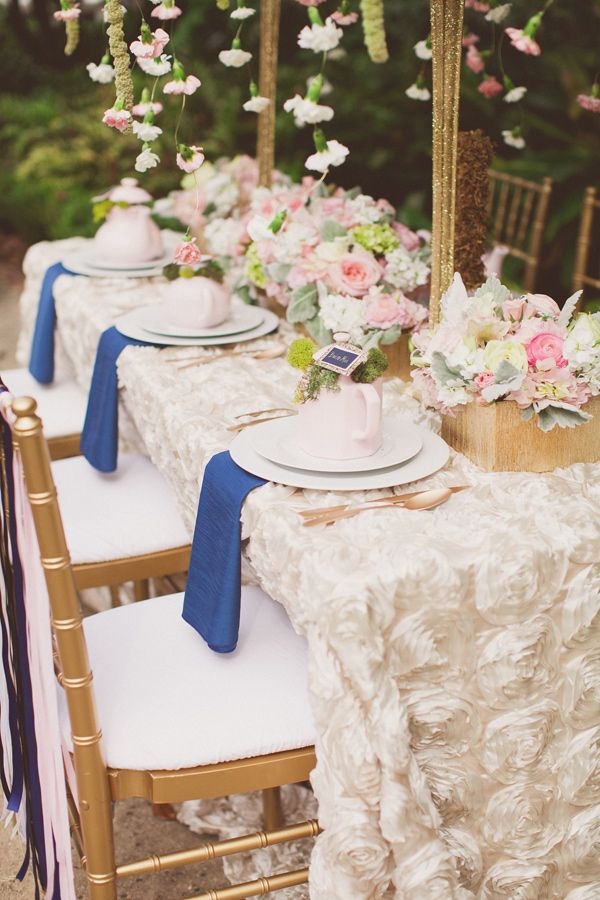 It's a boho style! So no doubts you need lots of flowers to add to the table settings. But before that, you need to choose macramé or crochet tablecloths to add the perfect boho feeling to the shower. Or you could choose lace table runners or fresh flower garlands.
Light up the Shower with Candles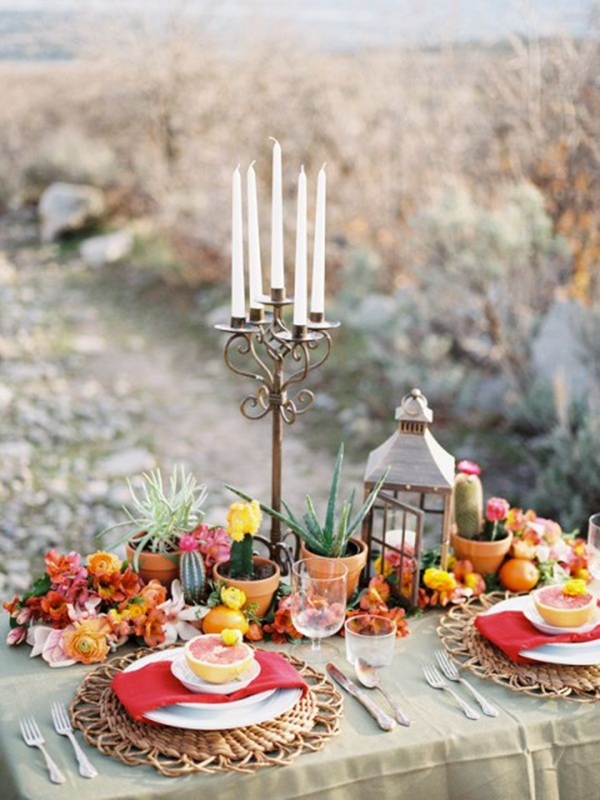 Choose bold centerpieces such as gilded candle holders and colourful dishes and glasses for the boho look. Adding lanterns with intricate designs and colors will add more style to the party. While floral arrangement on the table is a must, you could try paper flower garland too. A hanging floral decoration will also be a nice idea.
Teepees and Dream Catchers will look like scene from a Fairy Tale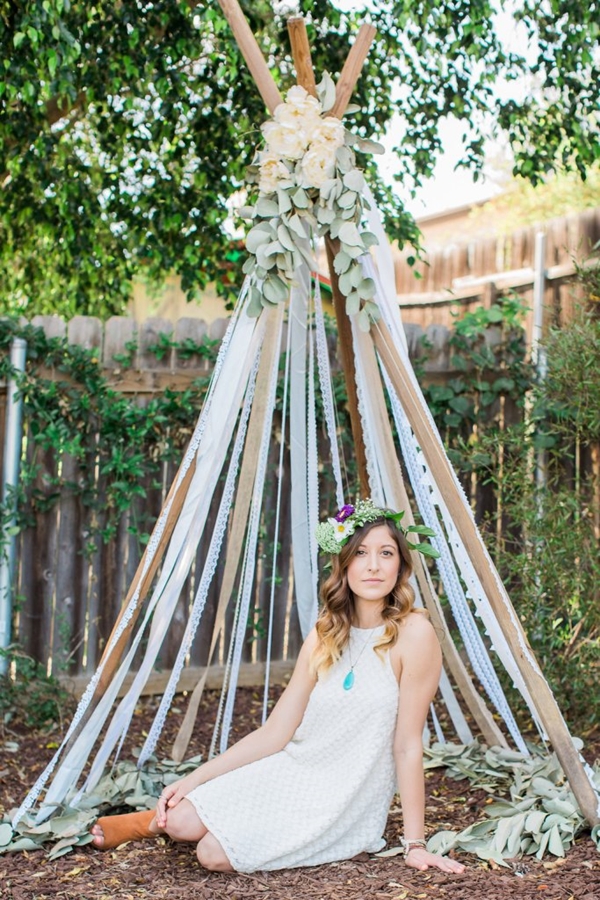 Lace and ribbon tepee will make one great addition to the boho chic shower. You could try using bold color ribbons and flowers for the tepee for a perfect backdrop. Macramé and crochet details are must for the boho style and add dream catchers into it and you are good to go. If you are having the shower in the forest you could use logs for sitting or if it's in the garden a sheet on the garden will suffice given that there are lots of pillows.
Don't forget to mention the Dress Code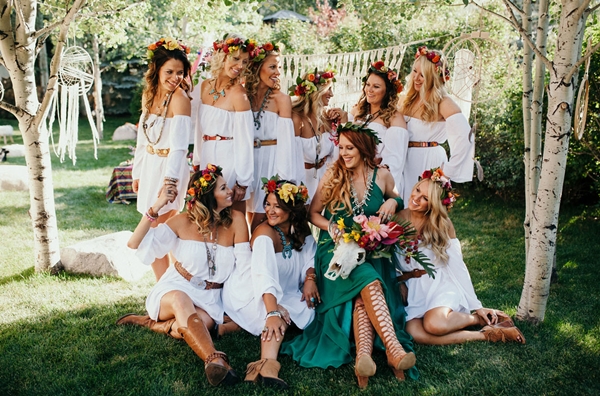 For a perfect shower, better give a dress code to the guests you are inviting so that everyone turns out looking like a princess. Floral prints and flowy maxi dresses or lace and crochet dresses are the perfect outfits for a boho shower. Give the bride or soon to be a mother a different dress code than others so that she could stand out among other beauties. Keep her dress style as bohemian but better give her a different color. It's her day after all!
A Princess needs her Crowns
Got no crowns then your boho theme shower is incomplete. Floral crowns are must to have that perfect boho chic feeling. Add accessories such as beaded pieces of jewelry or floral bracelets and feather earrings to add more boho style along with the floral crowns. While we are talking about boho dresses and accessories, it's the perfect occasion to try out bohemian hairstyles as well. Want to make some string bracelets of your own? Look here for cool ideas.
Treats and Desserts for the Ladies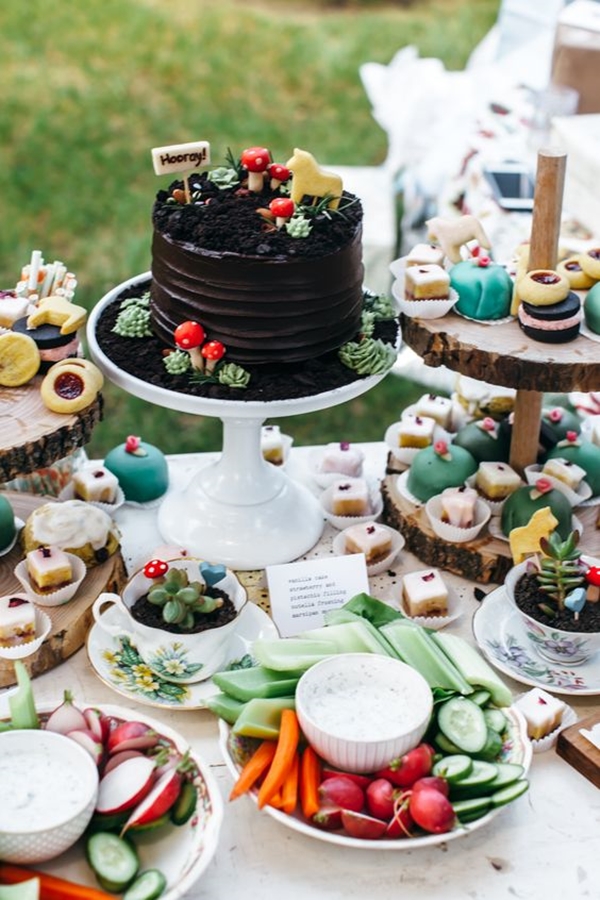 Image Source
http://mynameisyeh.com/mynameisyeh/2017/6/chocolate-chip-rosemary-scones
No shower is incomplete without the food and the perfect menu will make the party worthwhile. Serving the food is also a creative part and a laid-back food setting will make it more appealing. Use various platters as well as tiered trays and baskets for the food. The best menu comprises of different fruits (make sure there are berries!), cheese, cookies, tartlets, donuts, and pies. Traditional cakes can be replaced with the colourful cupcakes with cute frosting. Along with the perfect appetizers bring in pitchers or punch bowls full of different flavoured lemonades as well as few bottled beverages.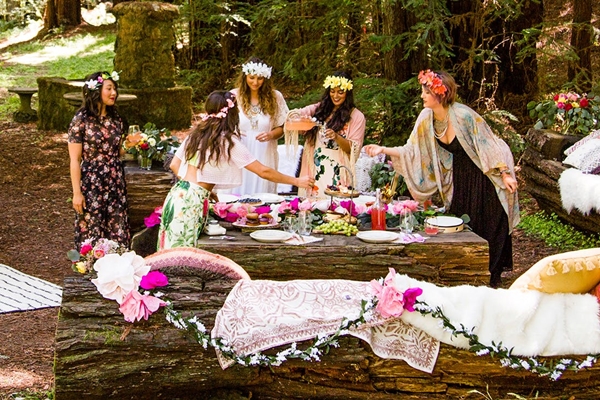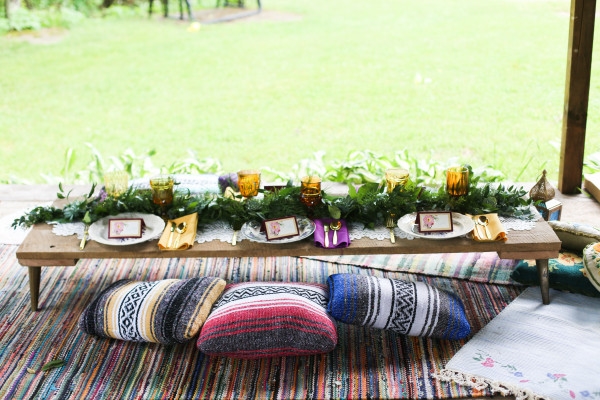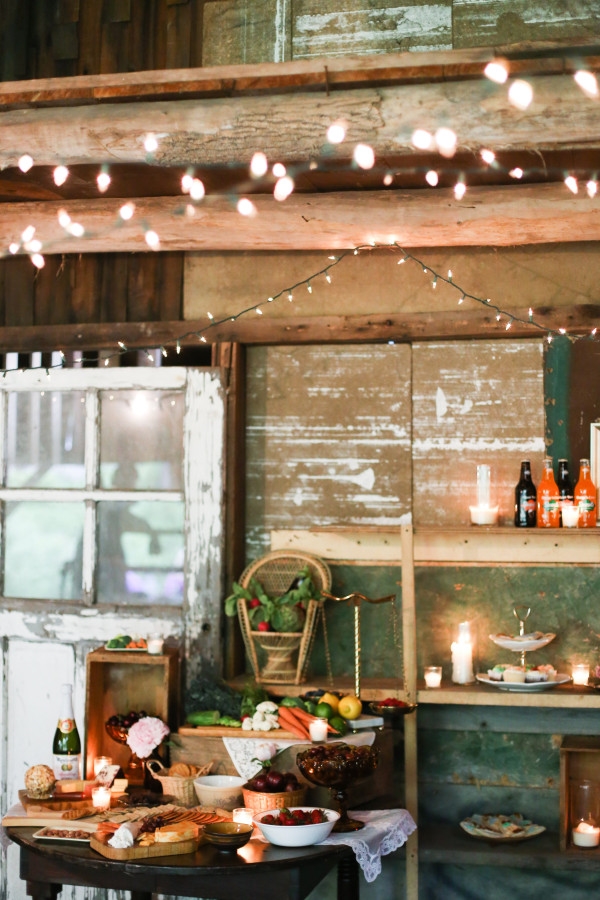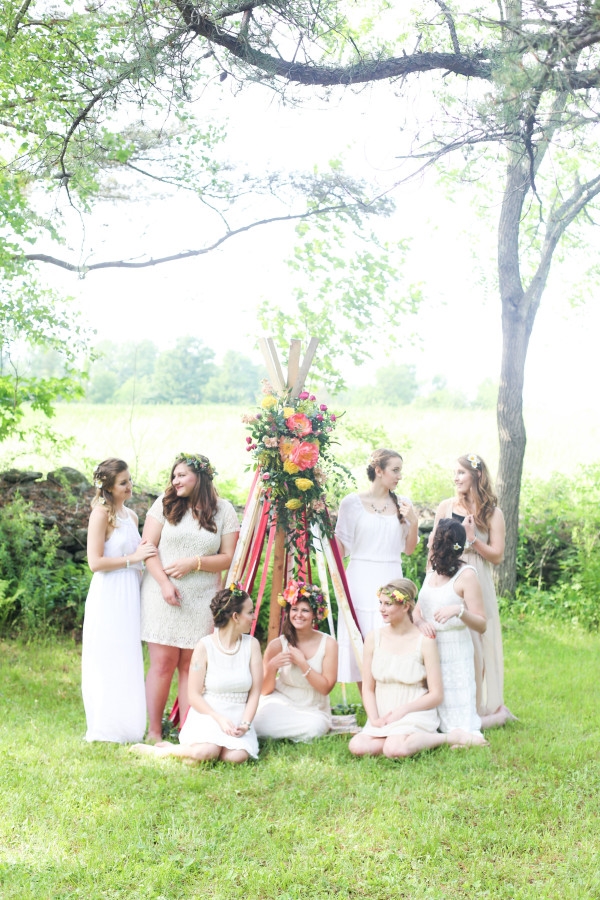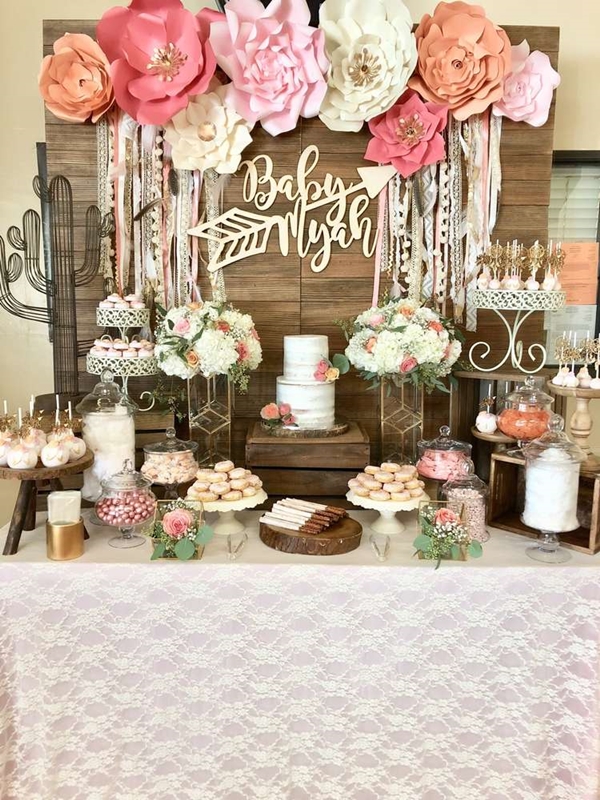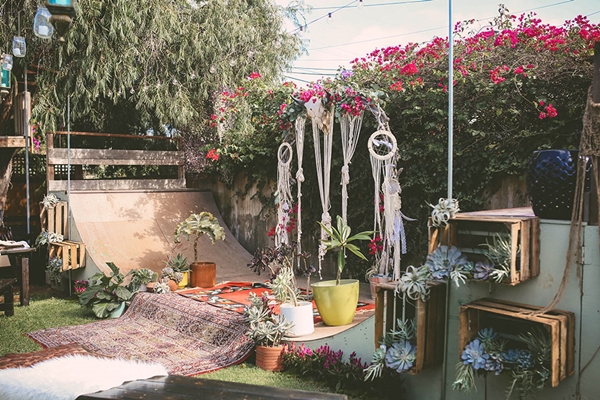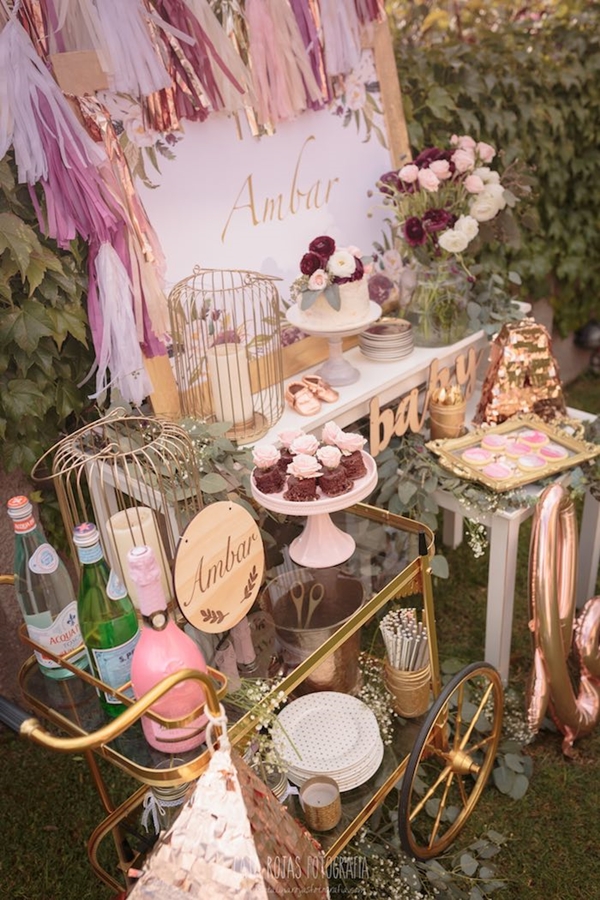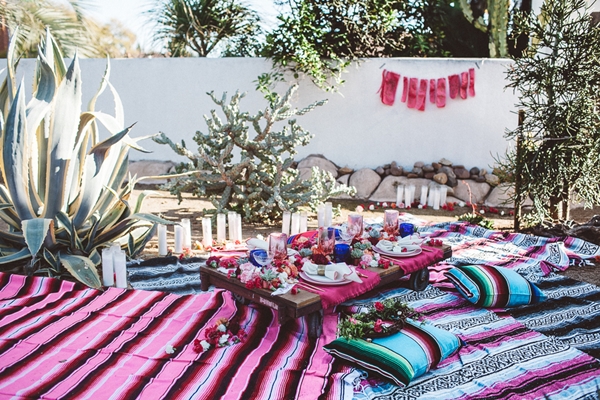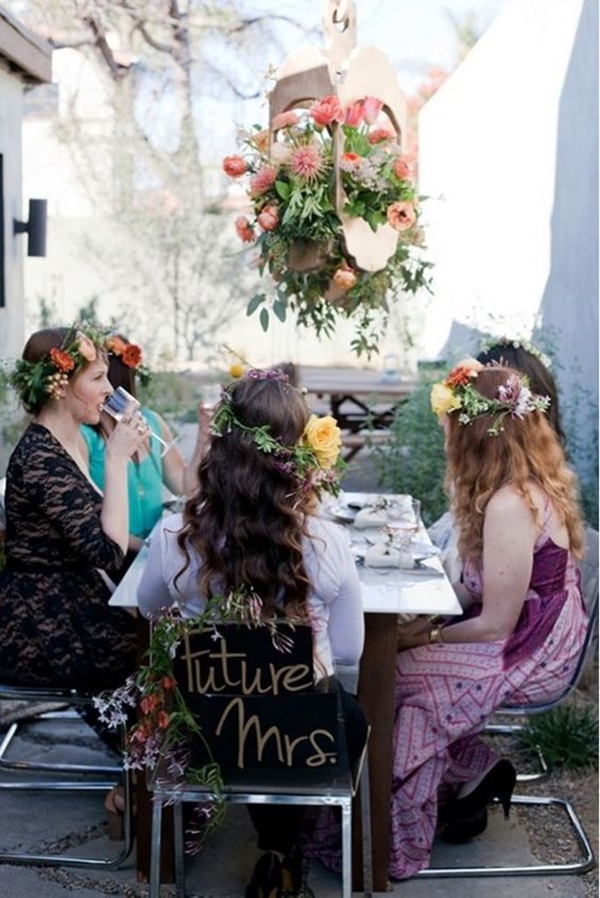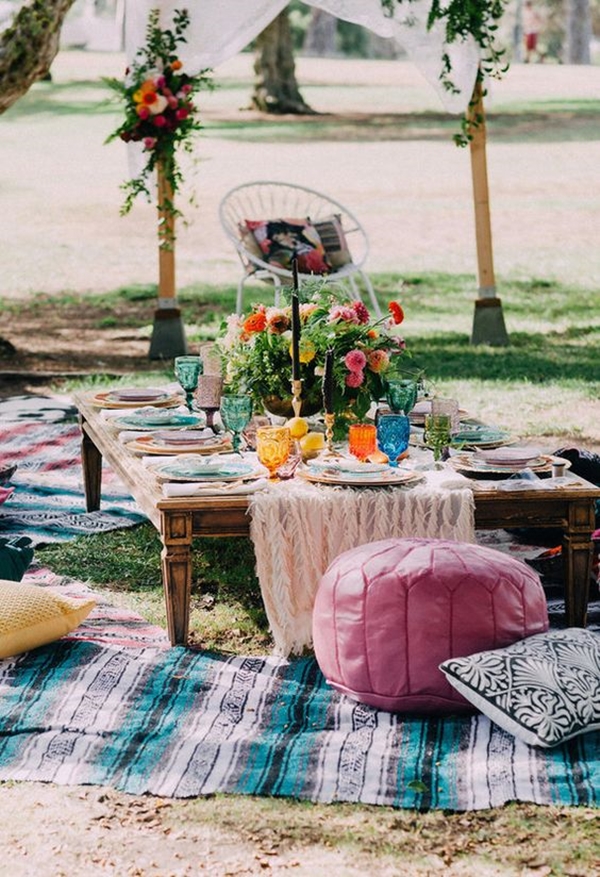 Make your best friend's day more special with an amazing boho shower. Don't stress, just keep an eye on every little detail of the shower and your friend will thank you for the best party of her life. You can add a bit of pom-pom too in the decor. Good luck! Have a blast!