What happened? Your creative side is just not letting you sit at piece? Now, that you do not have anything else left to experiment on, why not have a look at that plain white switchboard in the corner of the room? Bells start to ring, but don't know in which direction? Stay right there, because we are here. Did you ever think that you get creative with your electric switchboards? No, right? You must be so used to turning switches on and off that you hardly notice them. You can turn them into Cute And Creative Home Switchboard Art Installations. Here is how…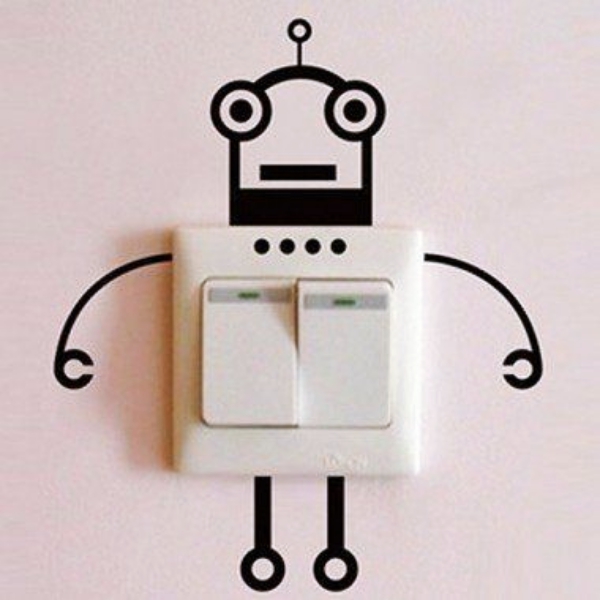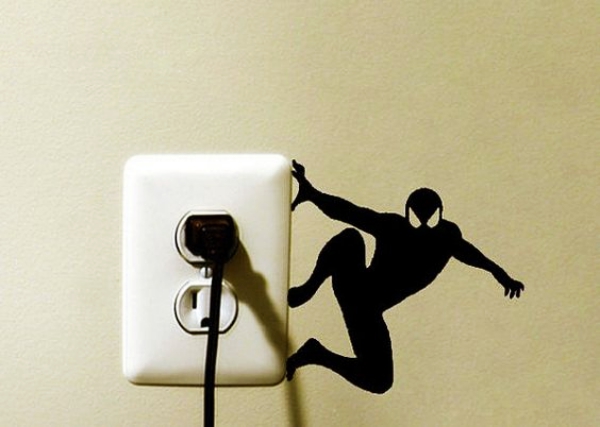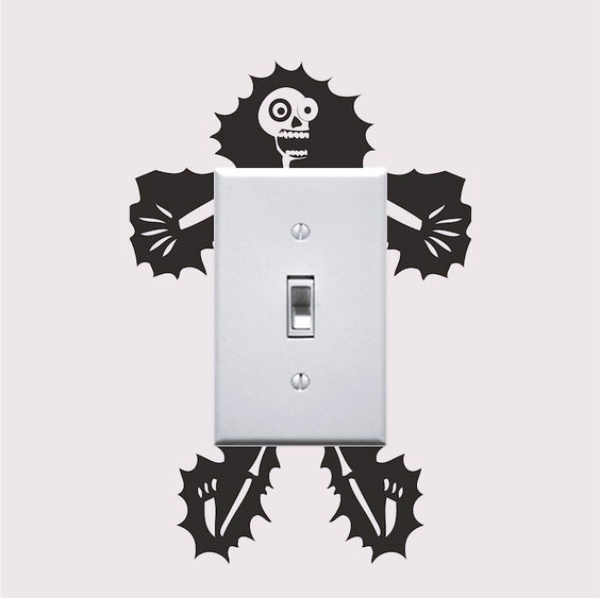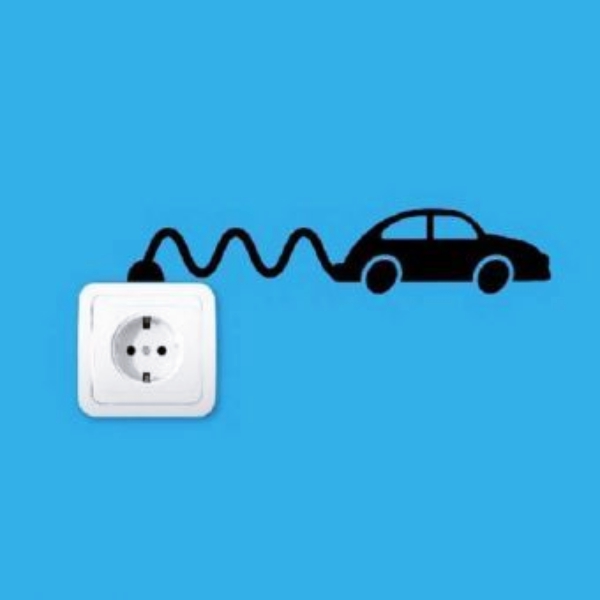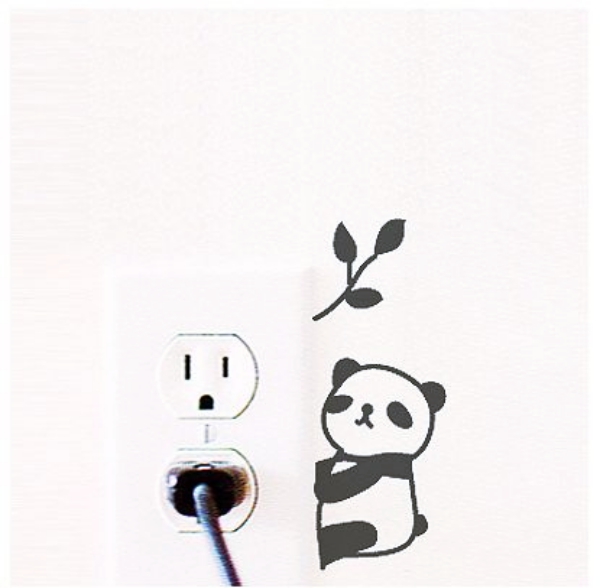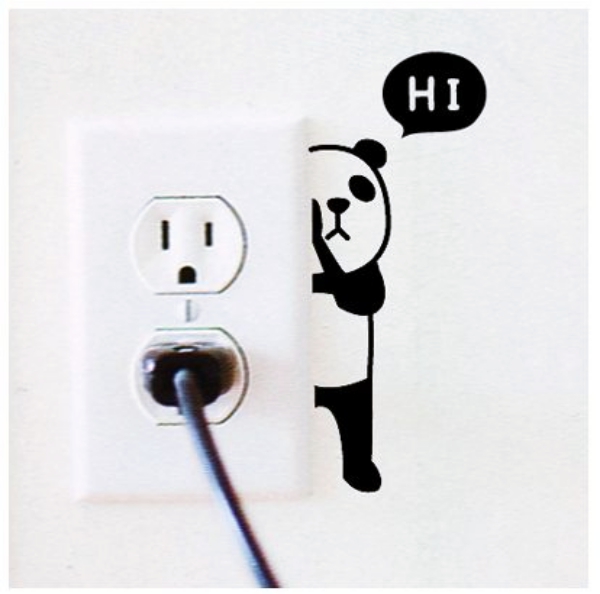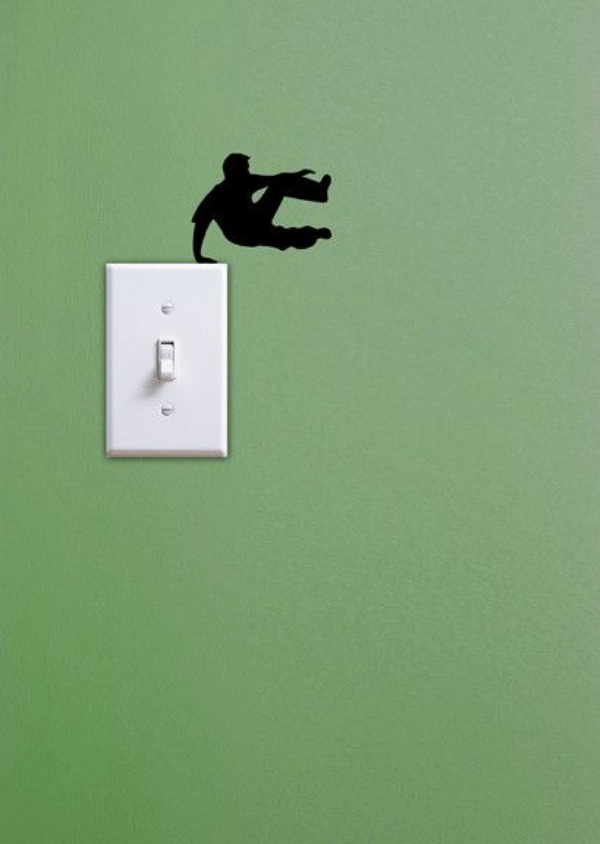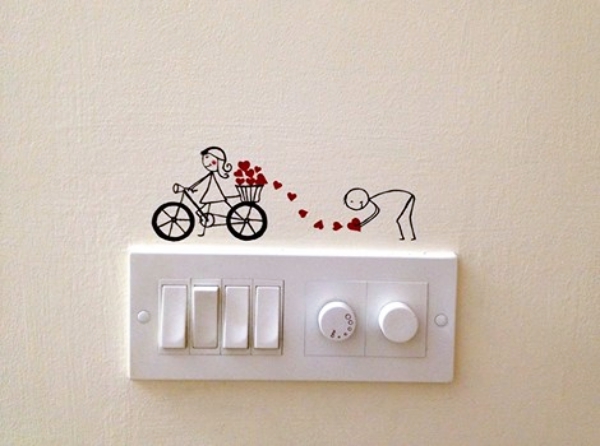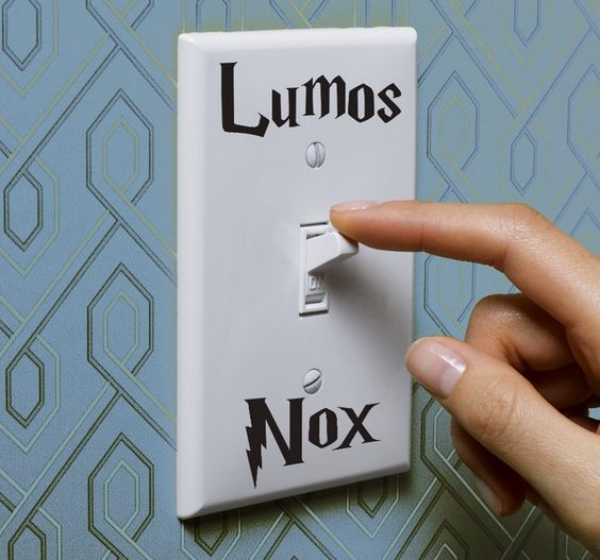 Cute and Creative Home Switchboard Art Installation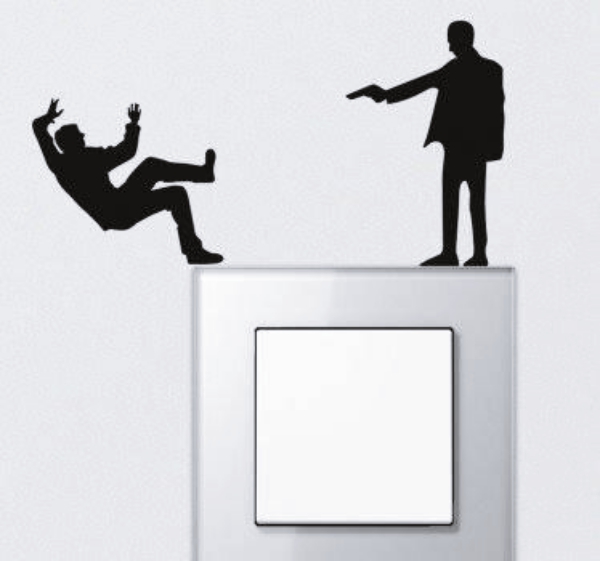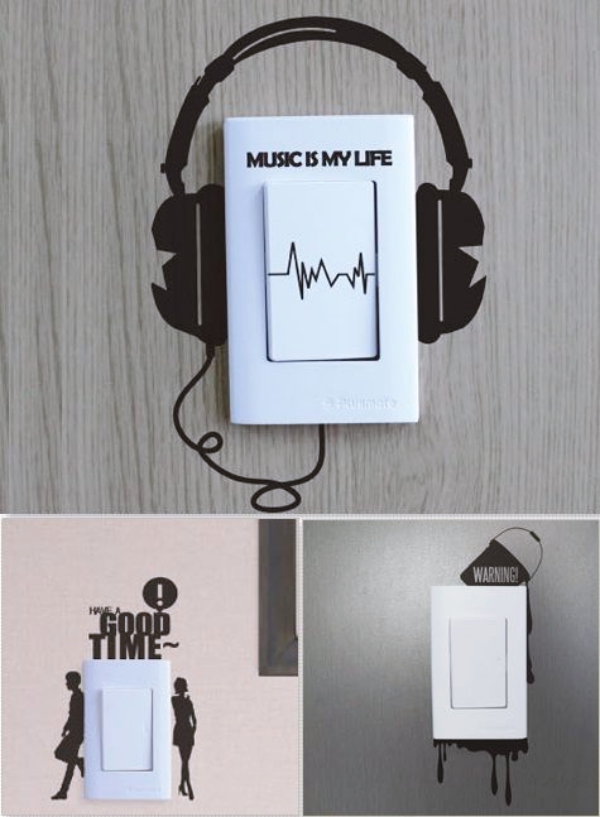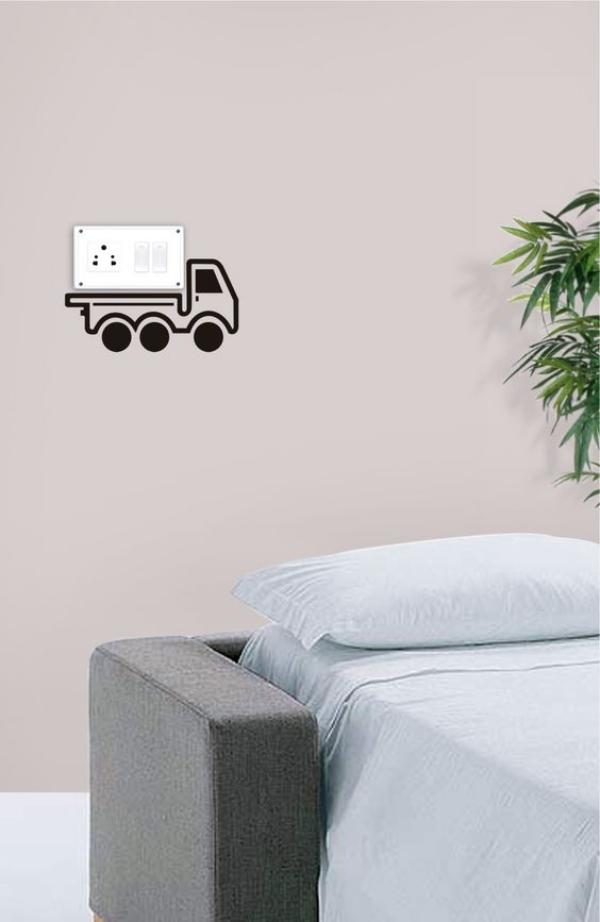 Snoopy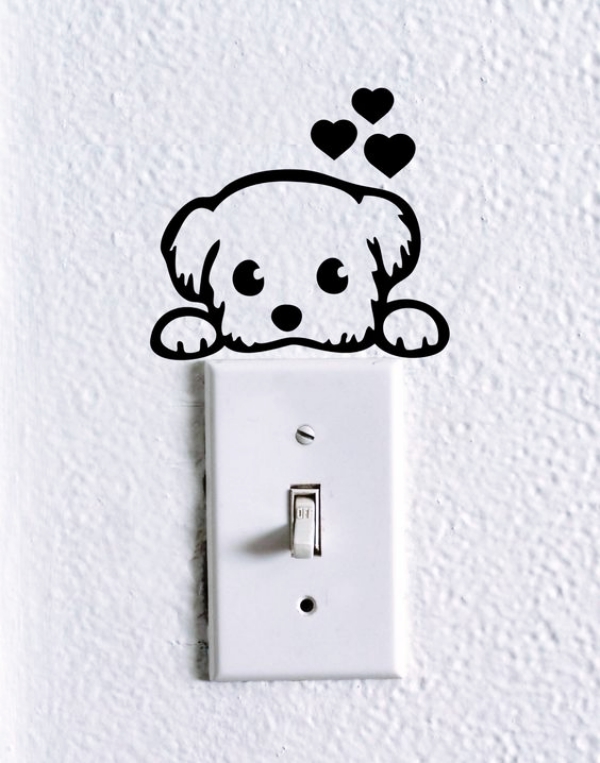 If Snoopy is your favorite cartoon character, then draw some tiny paws and Snoopy walking away from the board. Make it look as if Snoopy has come out of the switchboard onto the wall.
Embellished Switchboard

You can get some cool graphics made of good quality, self-adhesive vinyl. Stick these around the switchboard to make it the center of a really eye-catching design. It is one of the cute and creative home switchboard art installations that you can simply order online.
Peek-a-Boo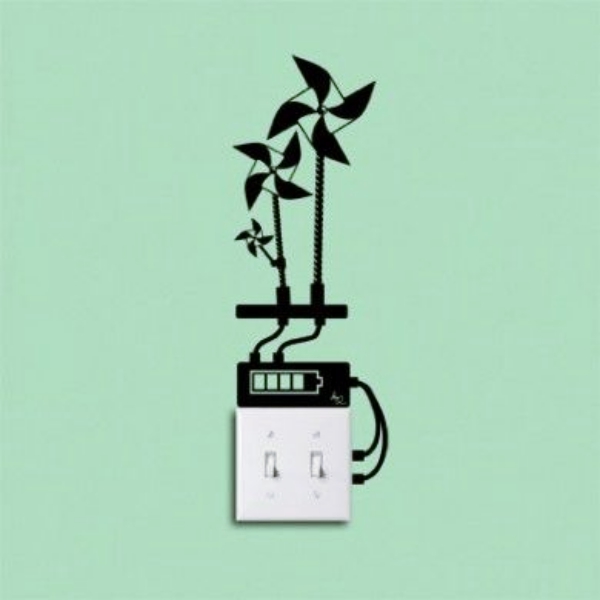 Paint your switchboard in a dark color and decorate it with flowers or some other pattern. Now draw a panda bear peeking out from behind the switchboard, saying, "Hi!" It is cute and easy inspo to grab that adds a whole new dimension to your switchboard.
Owlish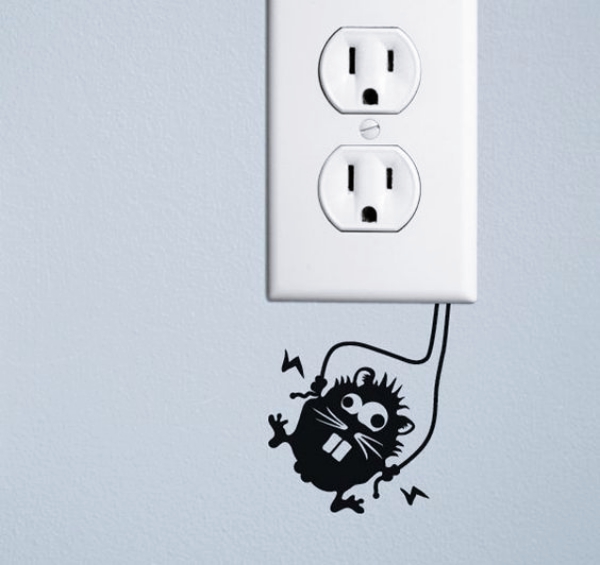 How about drawing an owl that seems to be looking over the switchboard at you? You can give it a cute caption or a speech bubble and I assure you, if you have children, they will love looking at this one. You can weave any story you like with the owl and entertain them.
Witchy Woo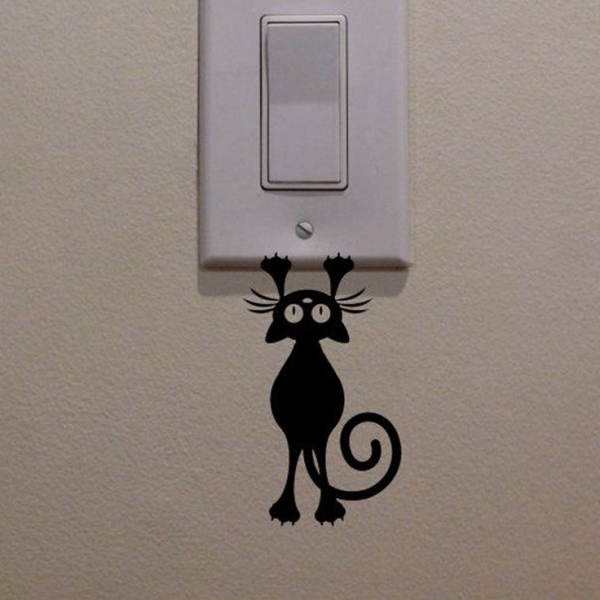 On a nice big switchboard, draw a couple of cats sitting under a lampshade looking up at the moon and stars. A great idea would be to use some fluorescent paints, so that when you turn off the lights, these cute and creative home switchboard art installations come to life and glow.
Monkey Face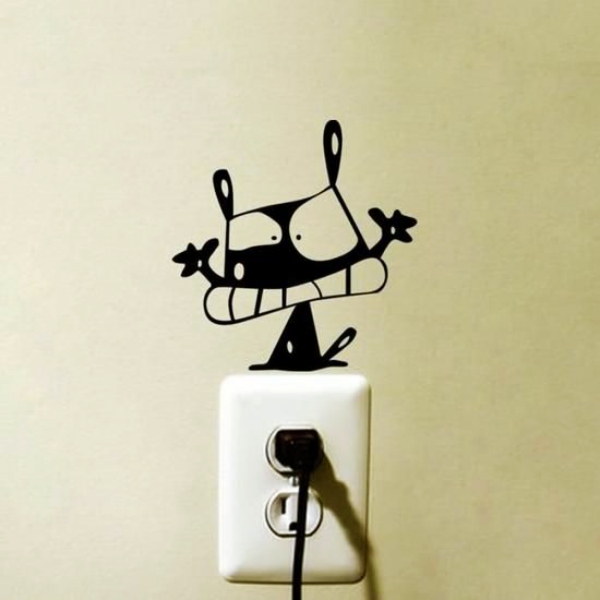 Draw a cute monkey face right above the switchboard and a long curling tail on one side. It is simple, yet cute. You can draw any expression you want on the monkey. Just keep it nice and simple. Or you can draw a monkey in the act of jumping out of the switchboard.
Stick Figures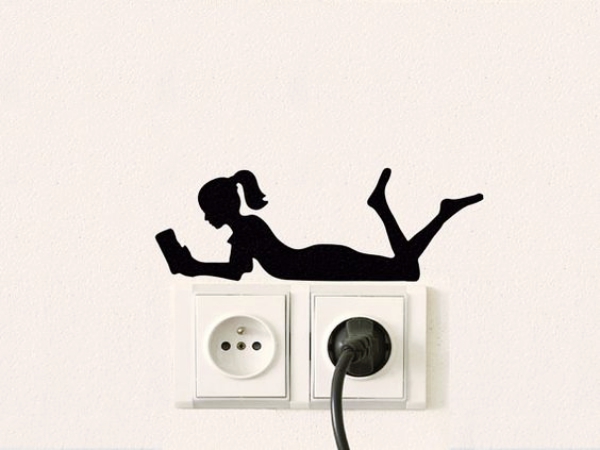 Stick figures are a great way to decorate the area around your switchboard. You can depict just one scene or a series of figures doing something. Make a mini cartoon series out of it. Easy to draw, but they look great!
Flora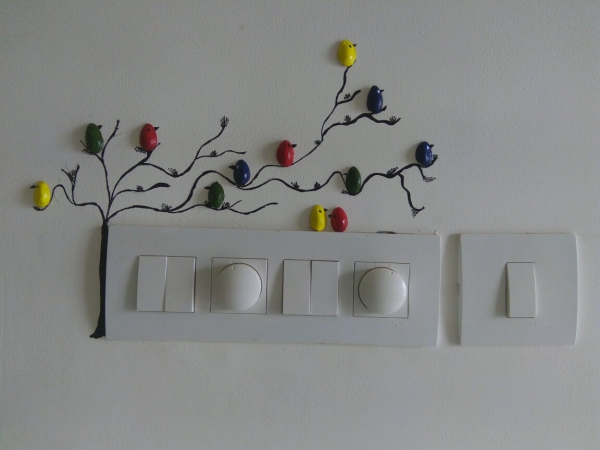 For a colorful switchboard art, draw some nice flowers and grass just above the switchboard. It's a conventional idea, but one whose appeal never fades.
Little Birdie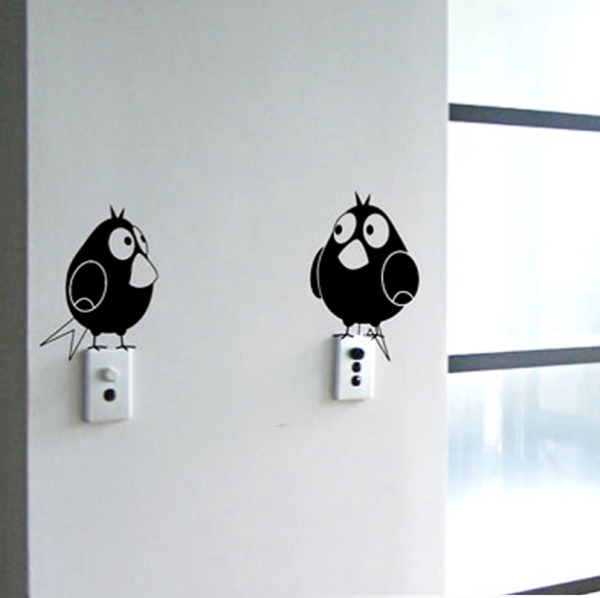 What do you think of a little bird that is sitting on a branch coming out of one side of the switchboard? Or you can draw an entire flock in flight. Draw them in a single color or make them an array of colorful birds – each one will brighten your wall and switchboard.
Cat and Bird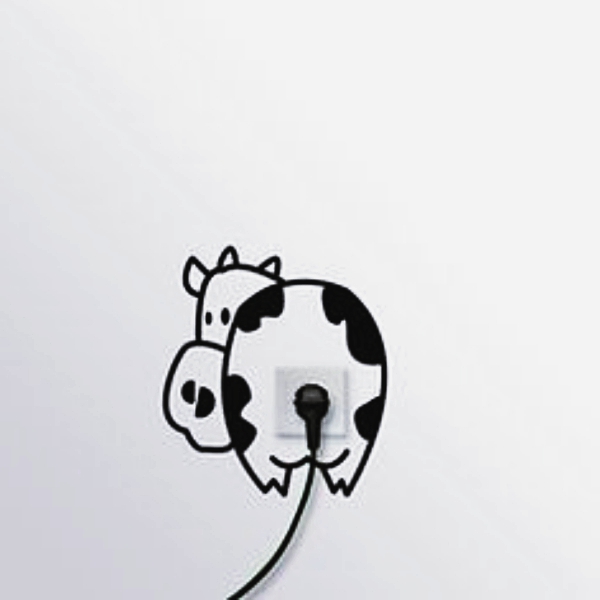 Making the switchboard the center, draw a cat on one side, sitting, looking up, and a bird in a cage on top of the switchboard. It will look as if the cat is looking up at the bird, once it is finished. These are cute and creative home switchboard art installations that are easy to try.
Reminder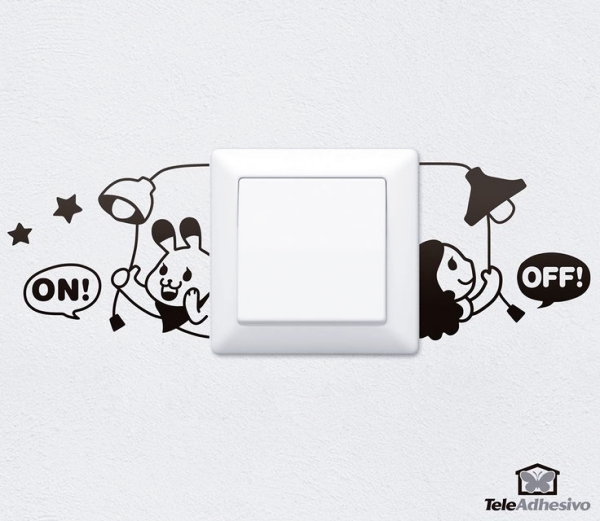 If you keep forgetting to turn the lights off, how about drawing a little girl or boy turning off a light on one side of the switchboard? Drive the point home with a speech bubble that says, "OFF". It should help you remember that a switch needs to be turned off.
Sporty Switchboard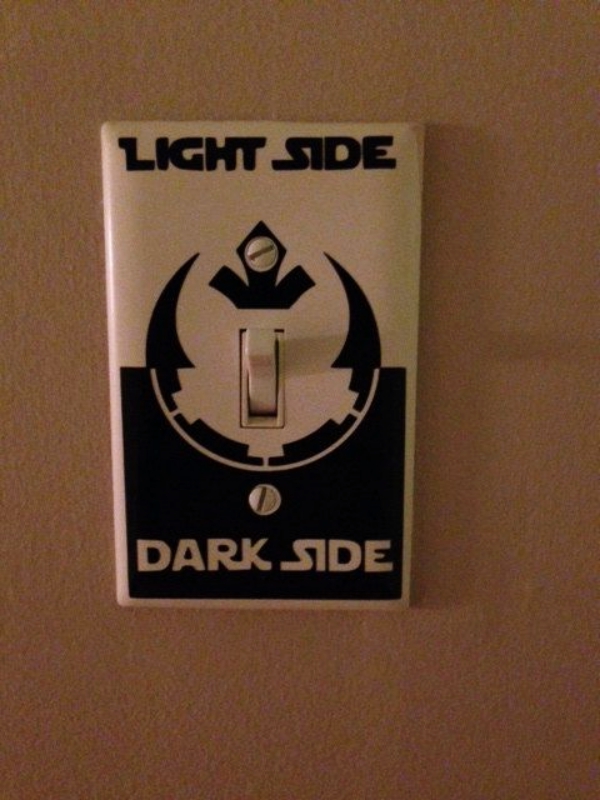 Draw a basket from one edge of the switchboard. Then draw a player leaping into the air trying to score a basket. These cute and creative home switchboard art installations make your switchboard a thing of art. If you would prefer a football player with the ball, then draw one dribbling the ball on top of the switchboard.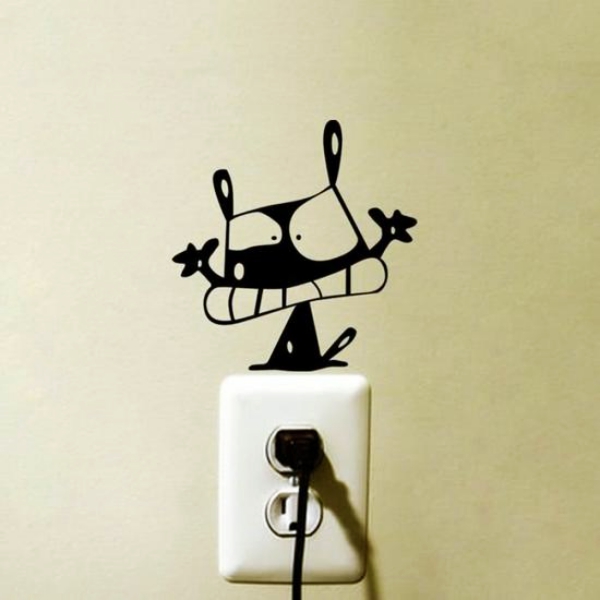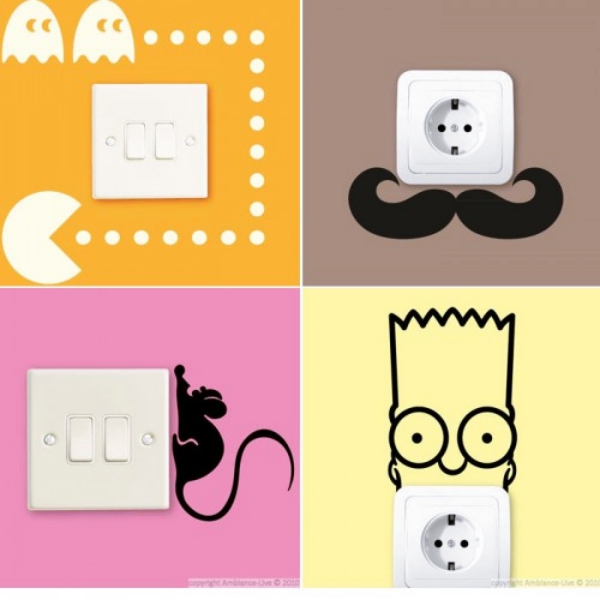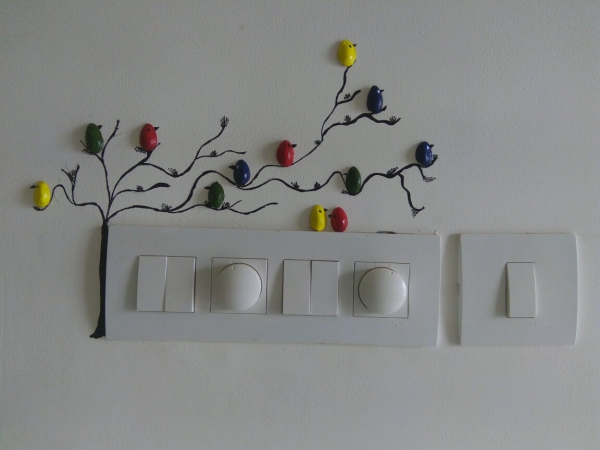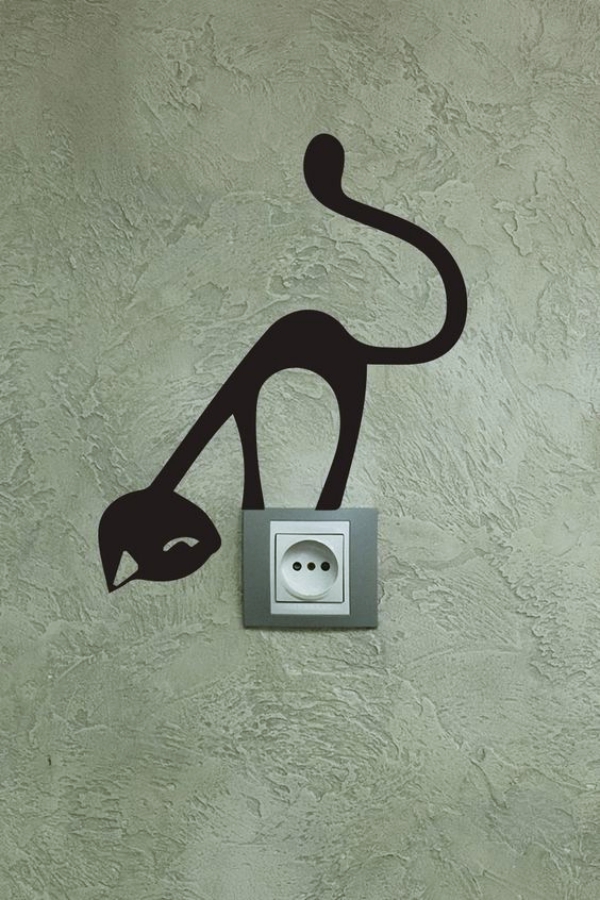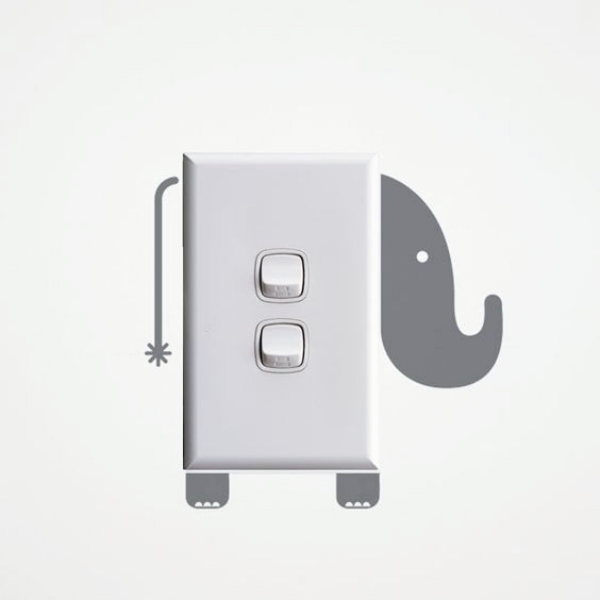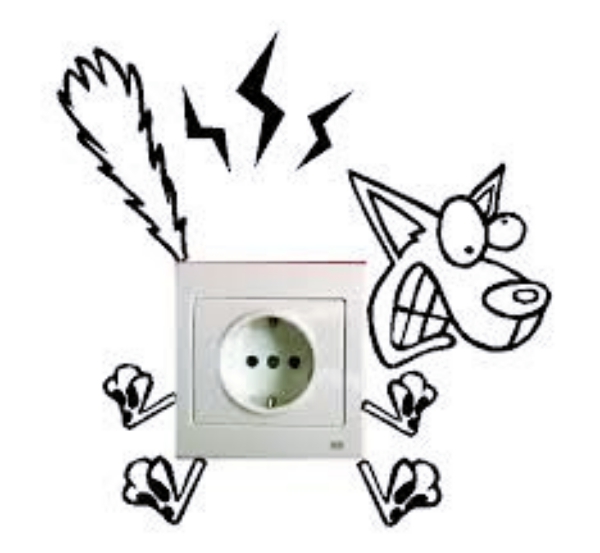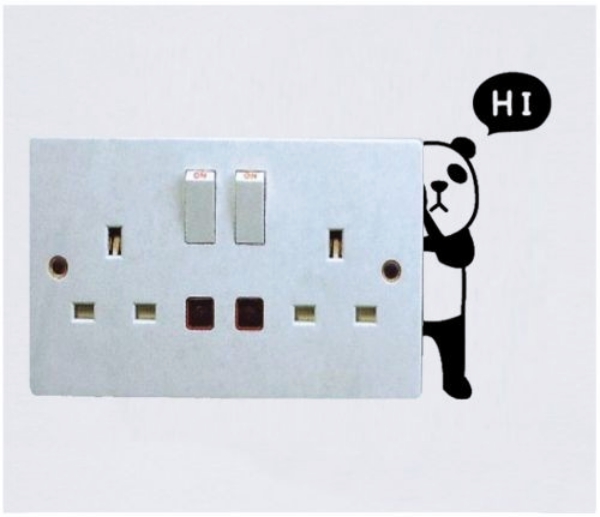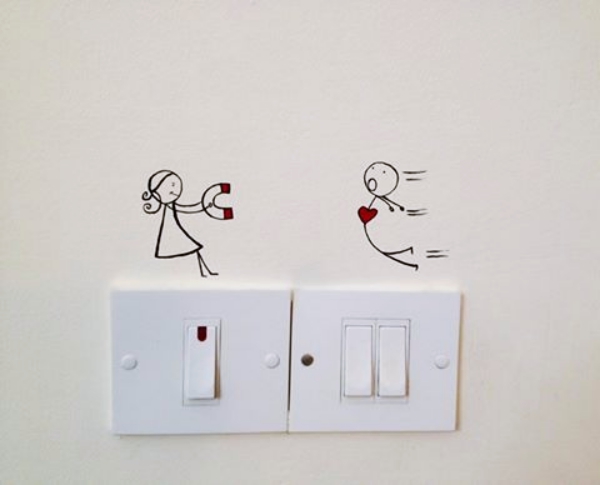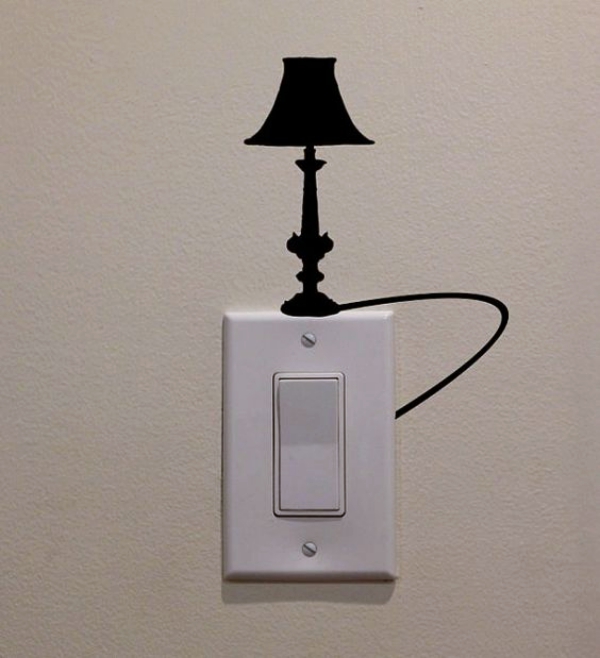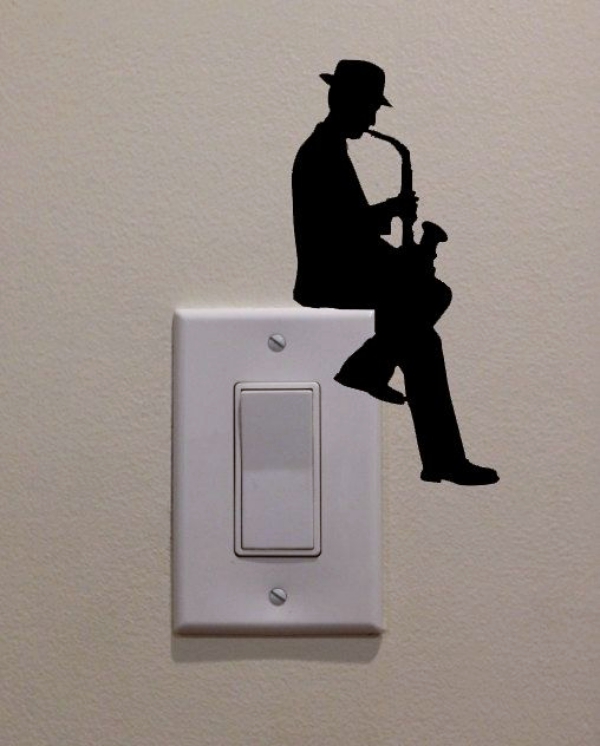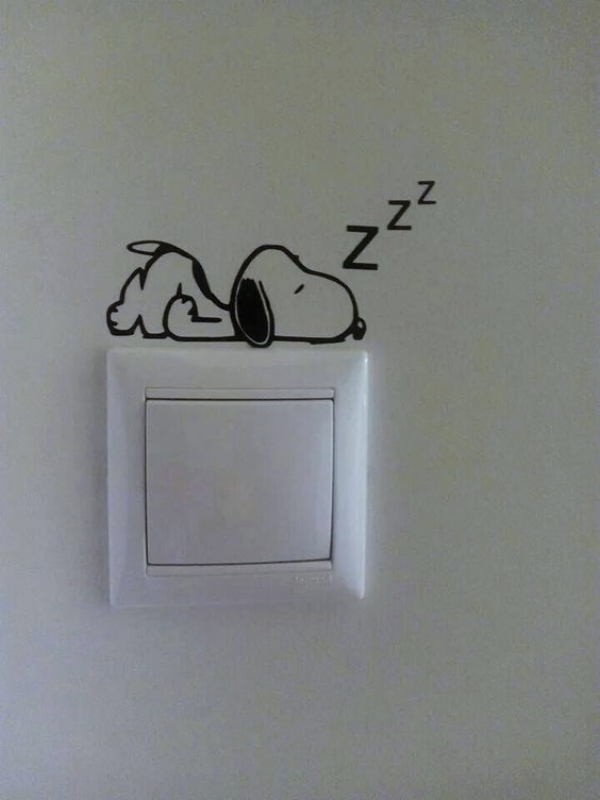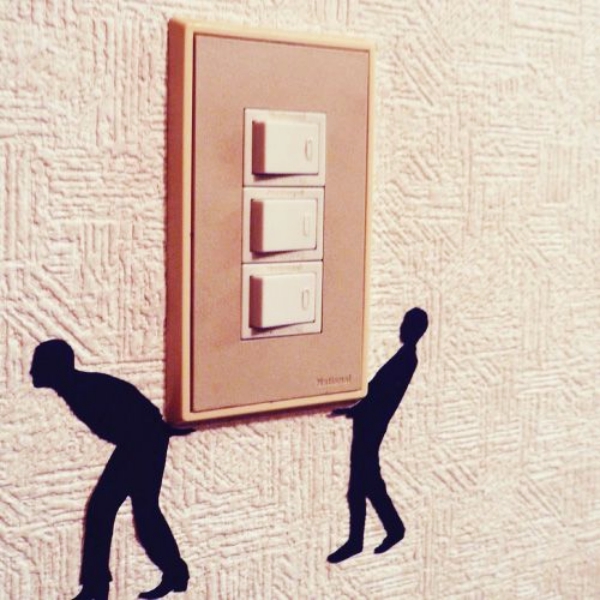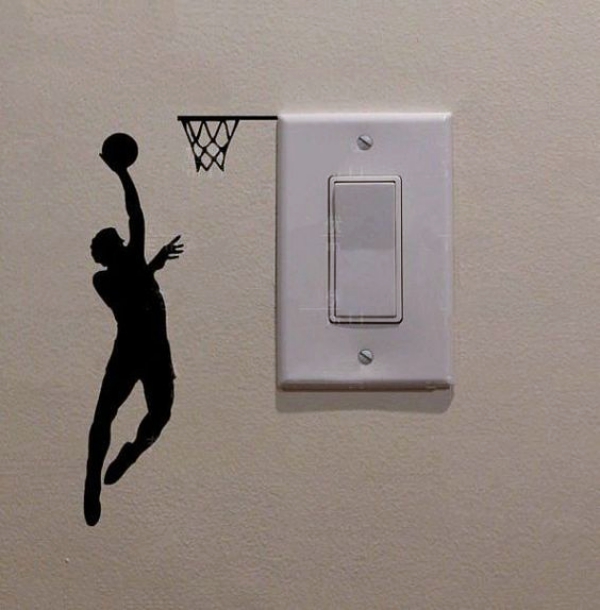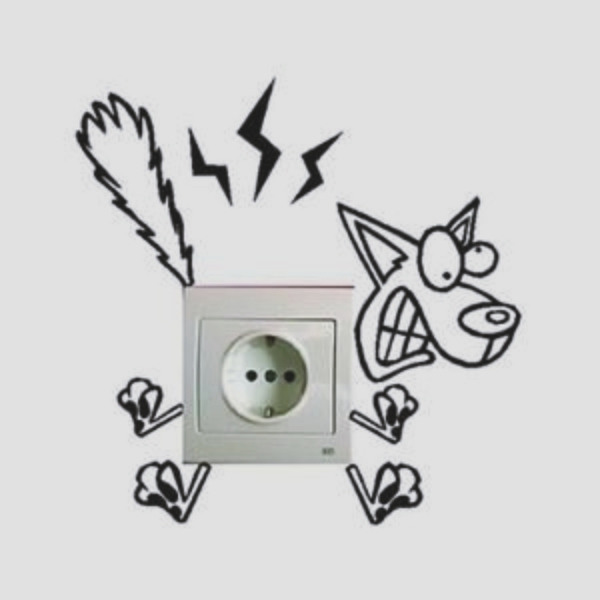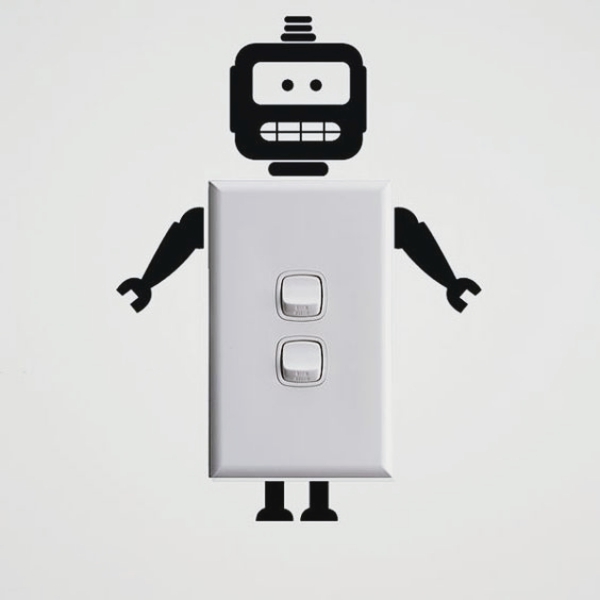 If you don't want to go to the trouble of drawing complicated figures, you can actually download some readymade art to use. Instead of a drab and dull switchboard, you will now have one that seems to be right out of a fairytale. It is a cool way of decorating your nursery and you can use it to tell stories to your child.
Save
Save