Painting on wood is not an entirely new idea but it keeps rearing its head because it is indeed a good one, and one that has multiple uses and possibilities. The use of wood for flooring is very prevalent in areas where there is wood available in plenty and the weather is cold. Very often, people who have wooden flooring are known to complain about the care it needs and the fact that it can look a tad dull. That is why we introduce to one more form of art using wood – paint on it. We know that we just said that painting on wood is not an entirely new idea but maybe painting on wooden floors could be a new concept for you, one that will make your home look distinctive. There are many top ideas on woodwork for the satisfaction of working with your hands but painting on wood is one that does not need too many specialized tools, except for paints and paintbrushes. Factually speaking, painting on your wooden floor does not even need you be creative with your skills for painting but only needs a steady hand and a creative bent of mind to know what suits on the floor.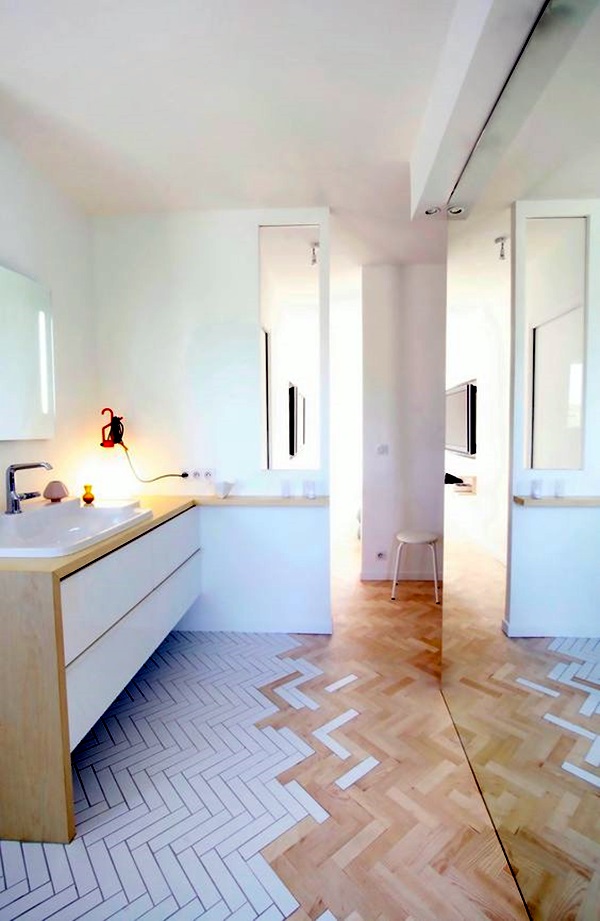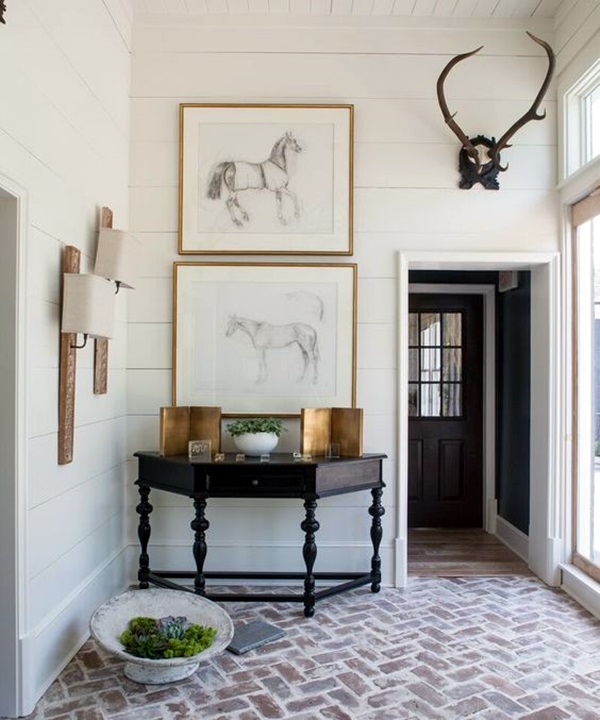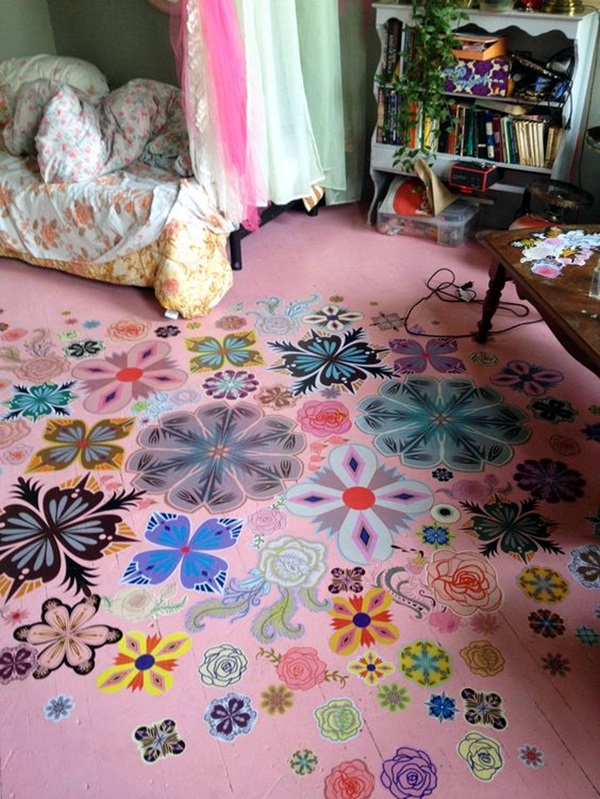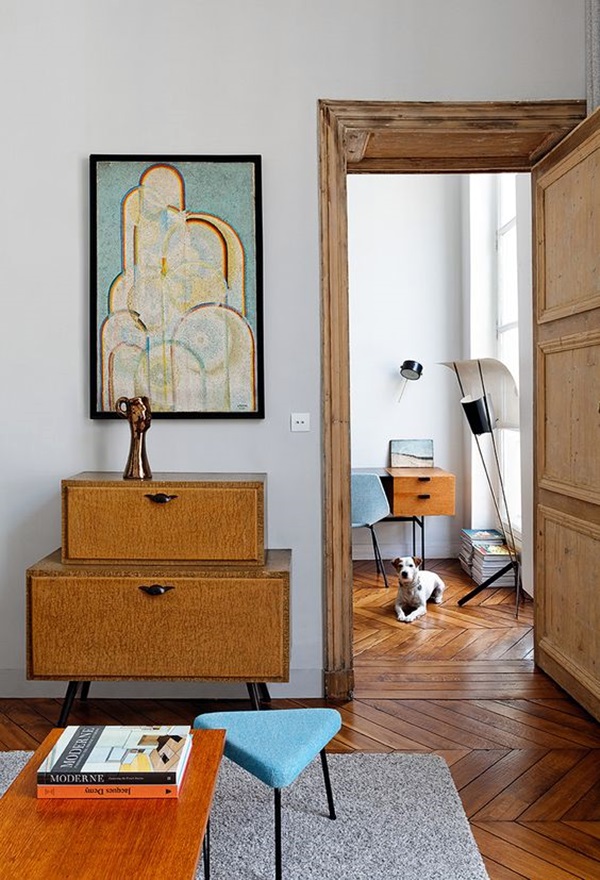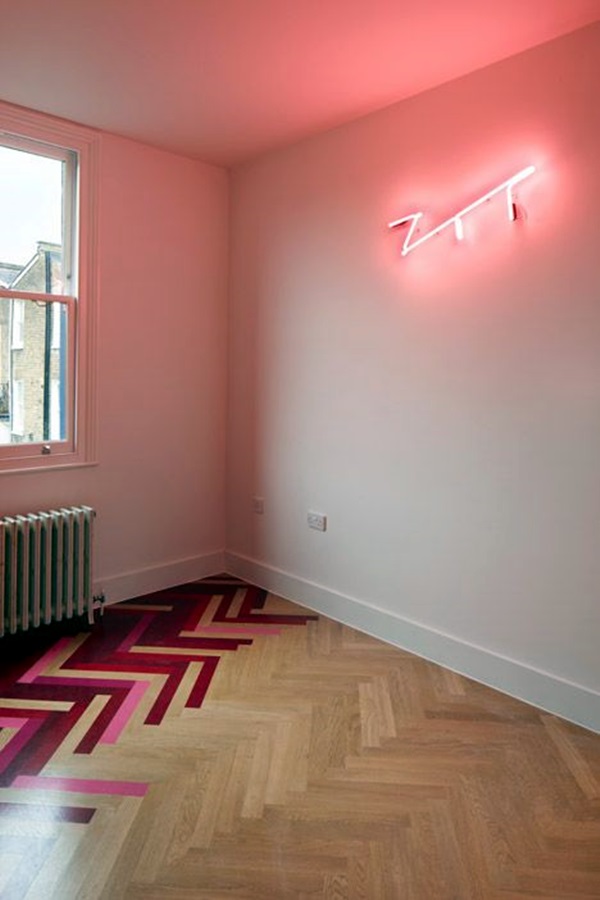 It is not like driftwood where raw beauty is waiting to be discovered but the wood on your floor can be modelled the way you want to make it look. If you have a space in your home that you have set aside for dancing or doing aerobics, then it makes sense to paint the wooden floor in this space to become reflective so that when you dance or exercise here, you can actually see the reflection of what you are doing which will enable you to do better. You can also change motifs from one room to another like a seriously arty one for your living room and a flirty one for the bedroom and so on.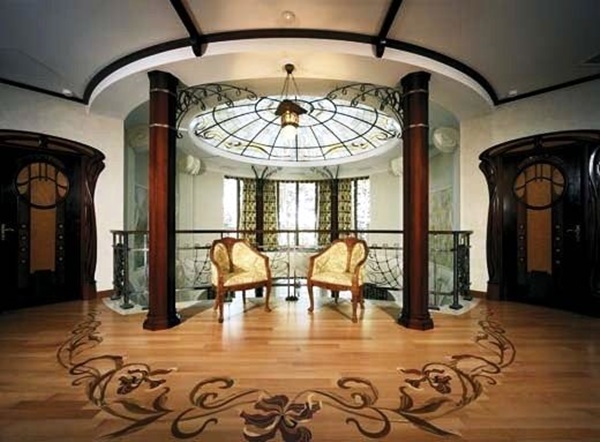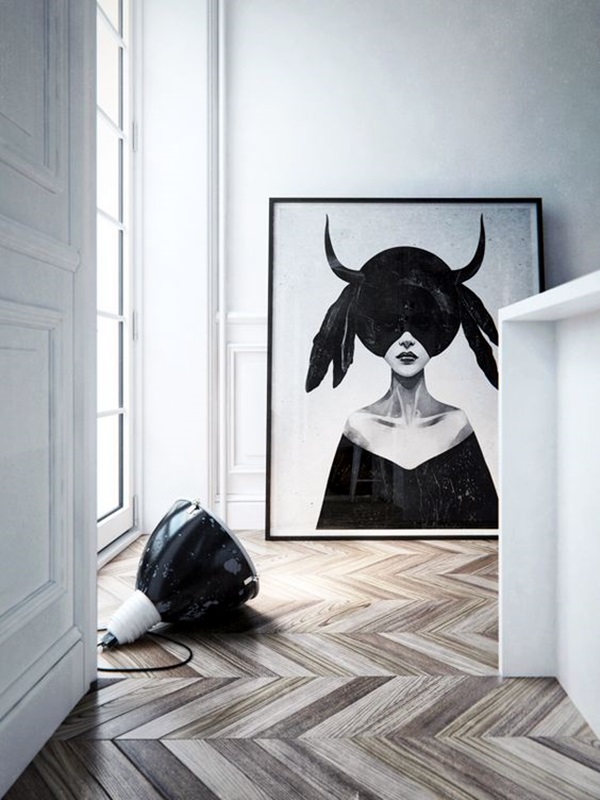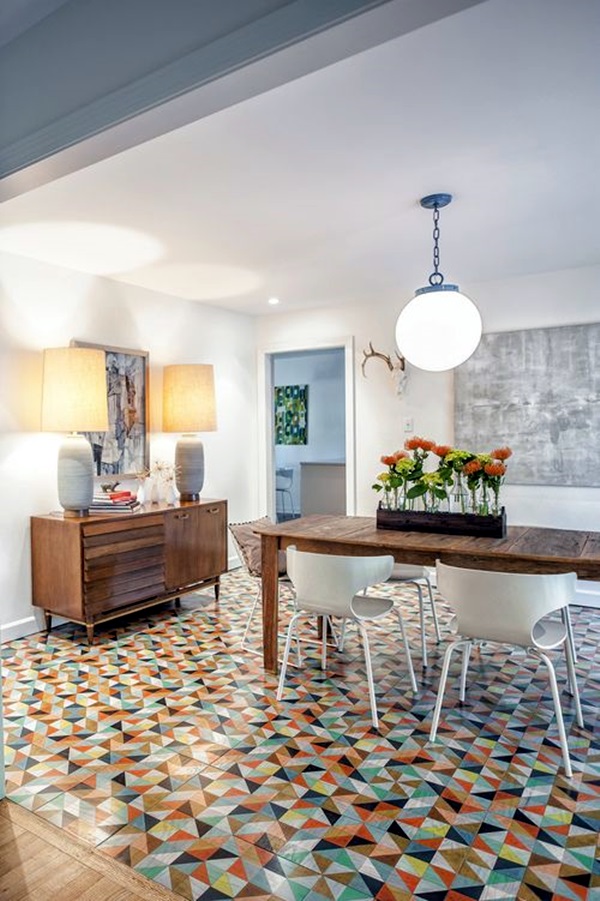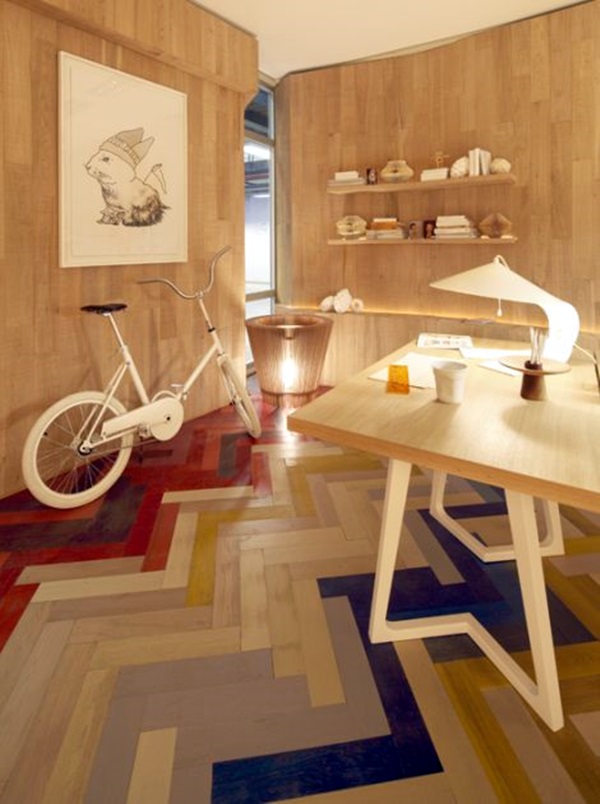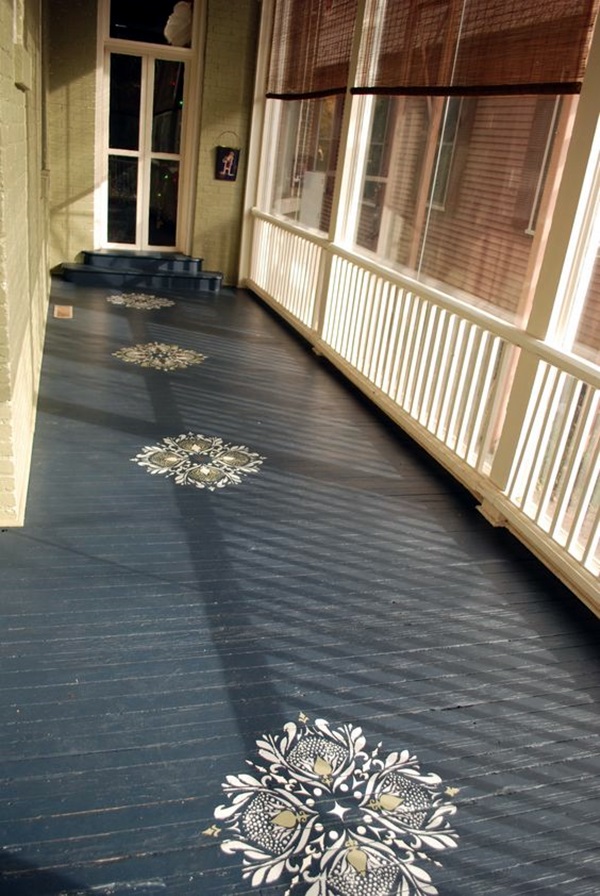 Creative Wood Floor Paint Decoration Art Works
Apart from painting on wooden floors, you can also paint on other surfaces like that of the old-fashioned wooden trunks to spruce them up. It could be a good way to make the old wooden trunk to give it a new look that can be part of the décor as well as have a practical use. You can also paint on wooden surfaces that can be used to hang on the wall as a wall decoration to add an additional dimension to the home you live in. If you are so inclined, you can also create textured art by painting on wood in layers or by adding other features to the art you are creating.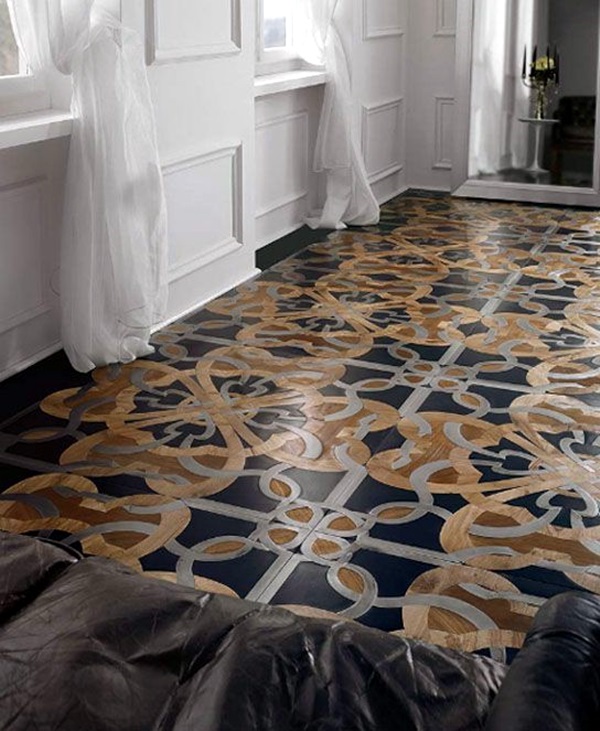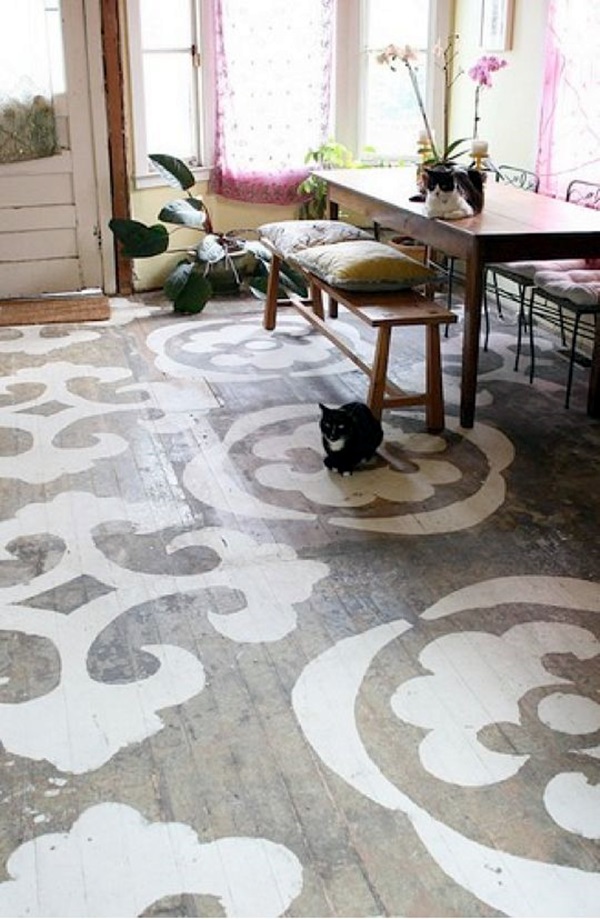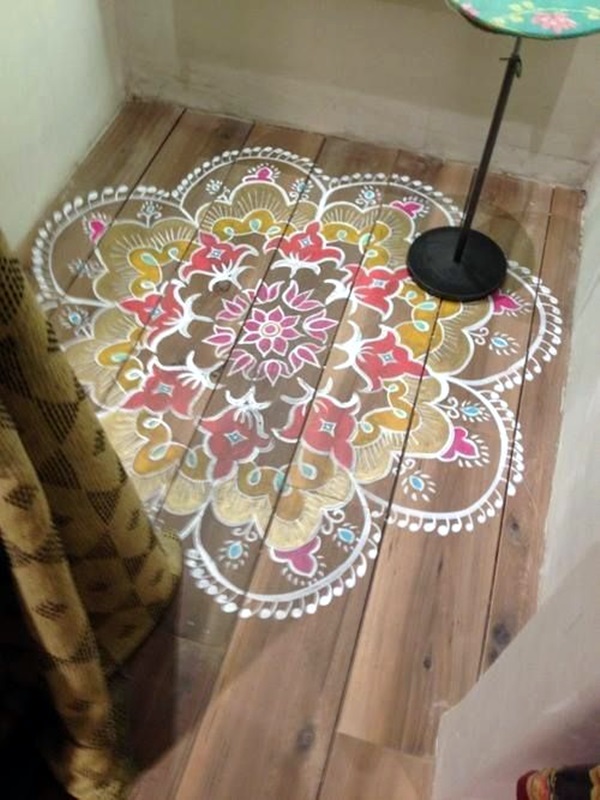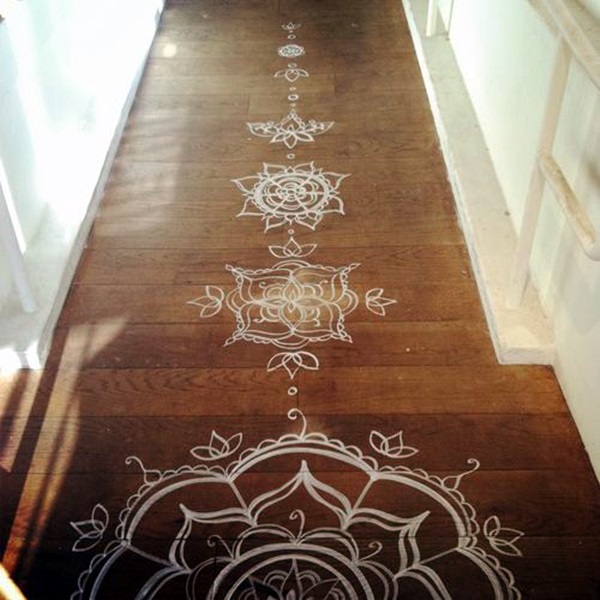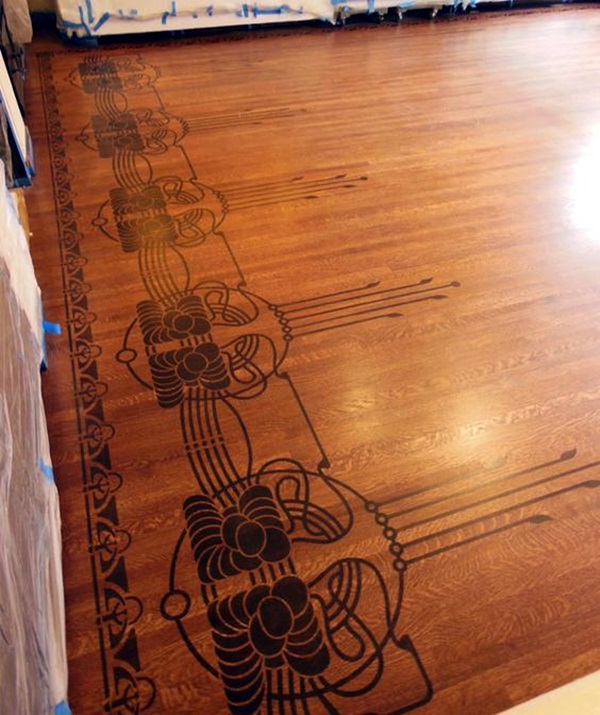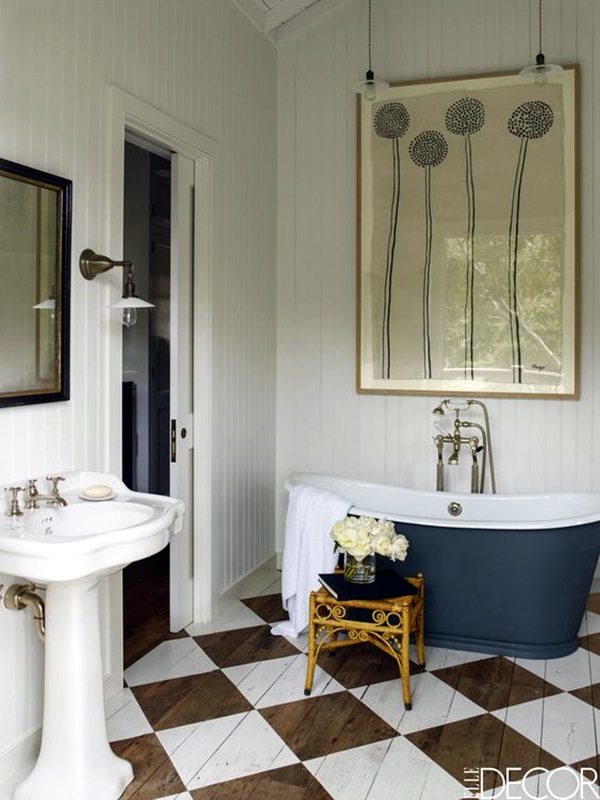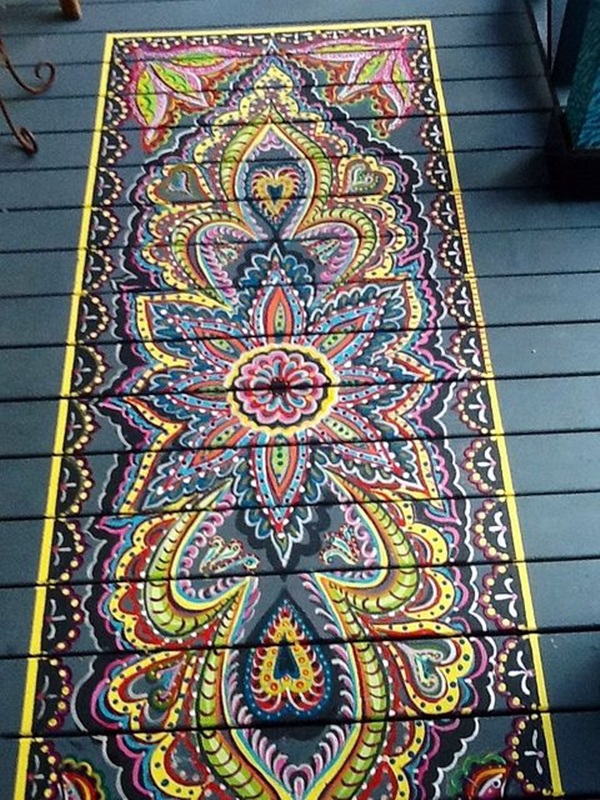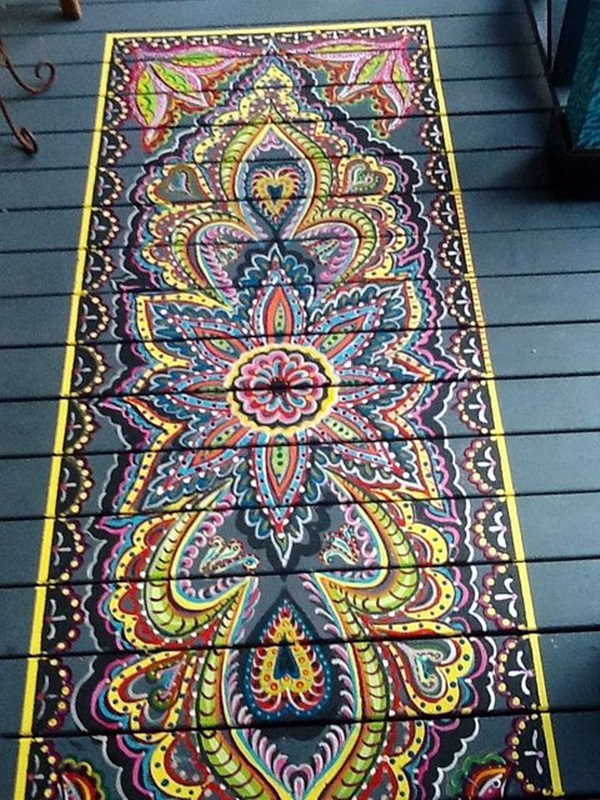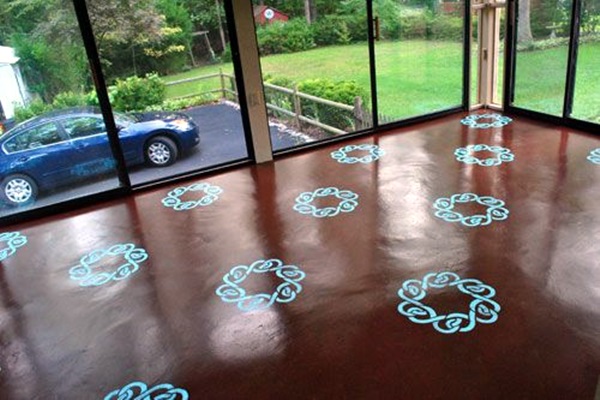 Before you start painting on wooden floors and surfaces, we suggest that you do some initial research on not only the patterns that you will be doing but also the intrinsic nature of the wood as well as the kind of paints that will work on such types of wood. This will ensure that you are not spoiling or changing the integrity of the kind of wooden flooring that you are painting. And painting your wooden surfaces also needs intense research on the kind of paints that you will use to ensure that it will withstand the test of time without fading or flaking.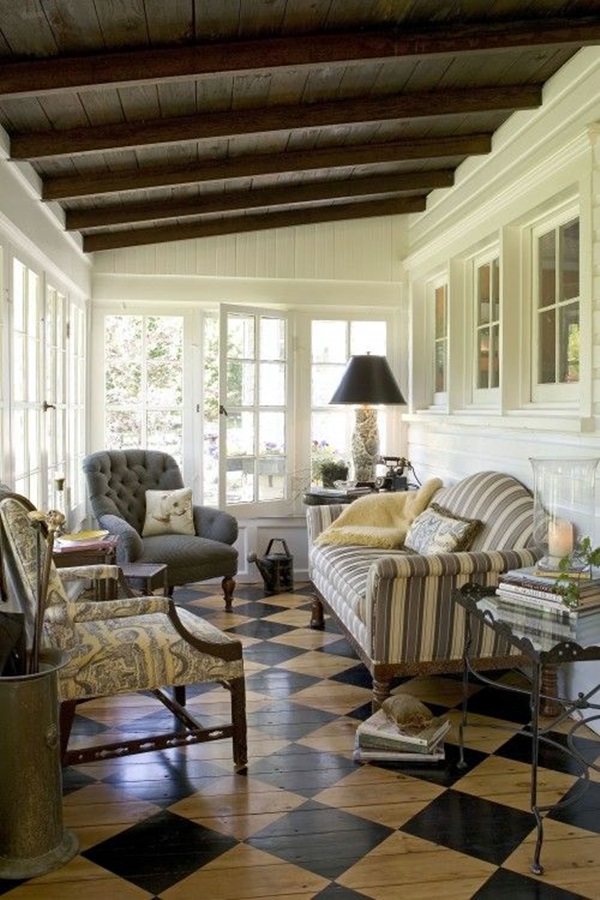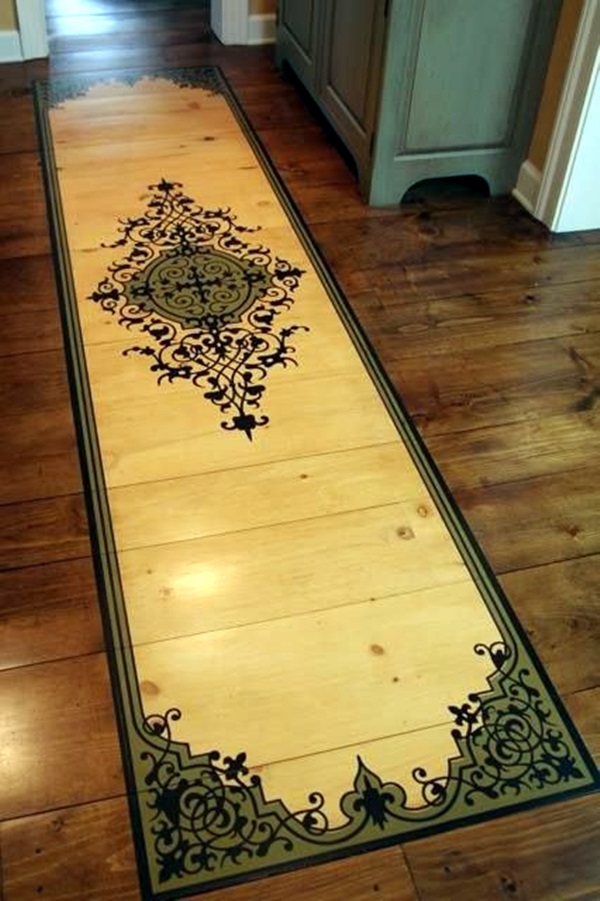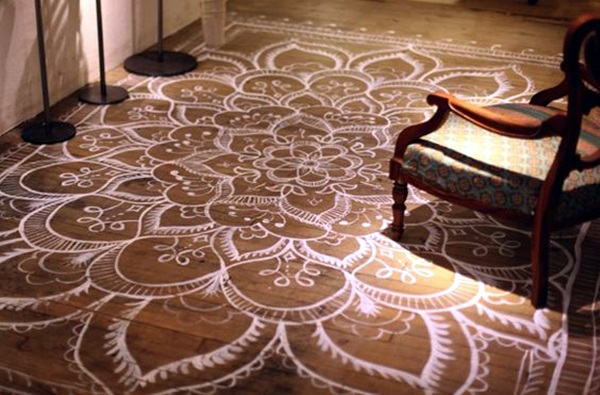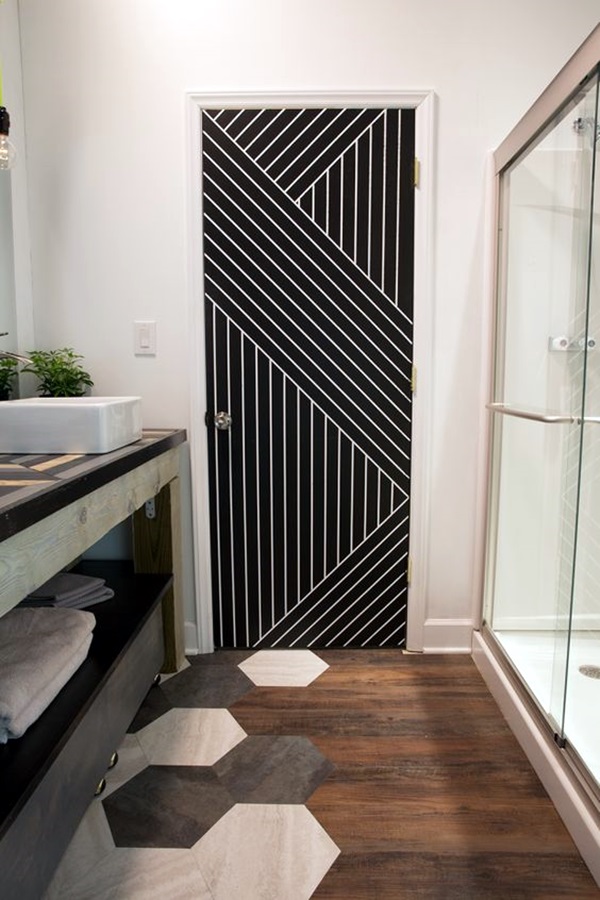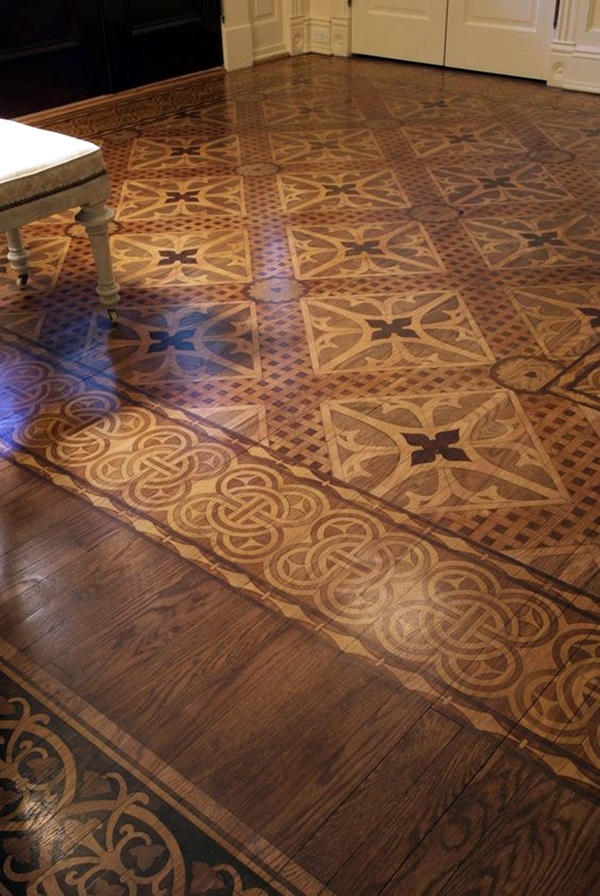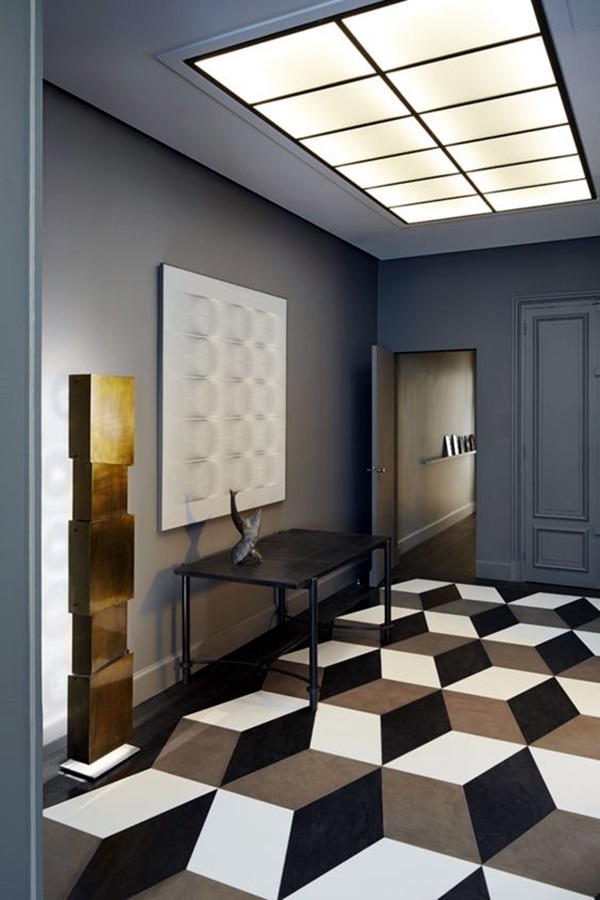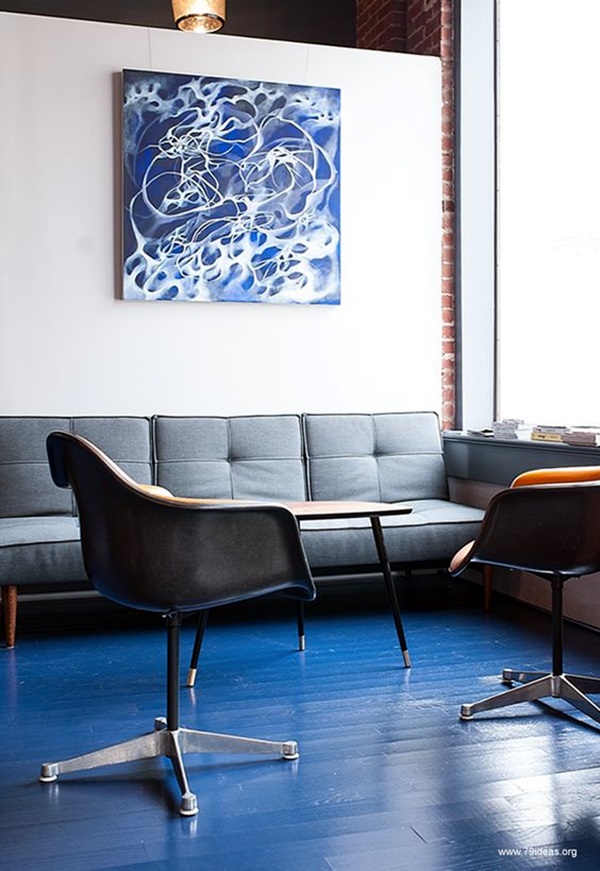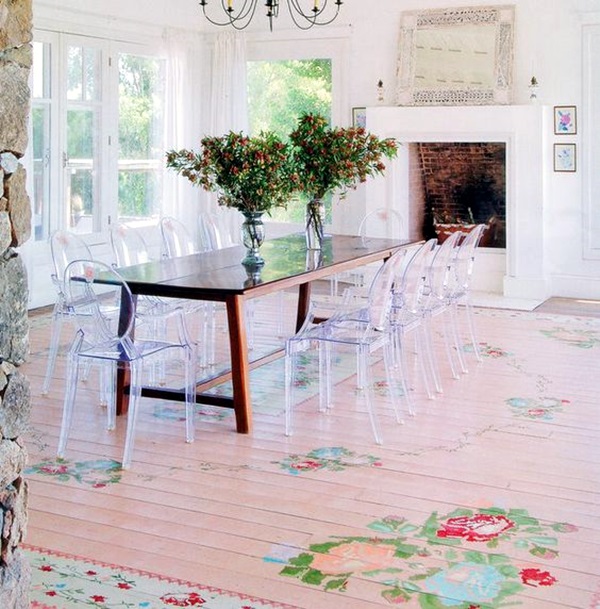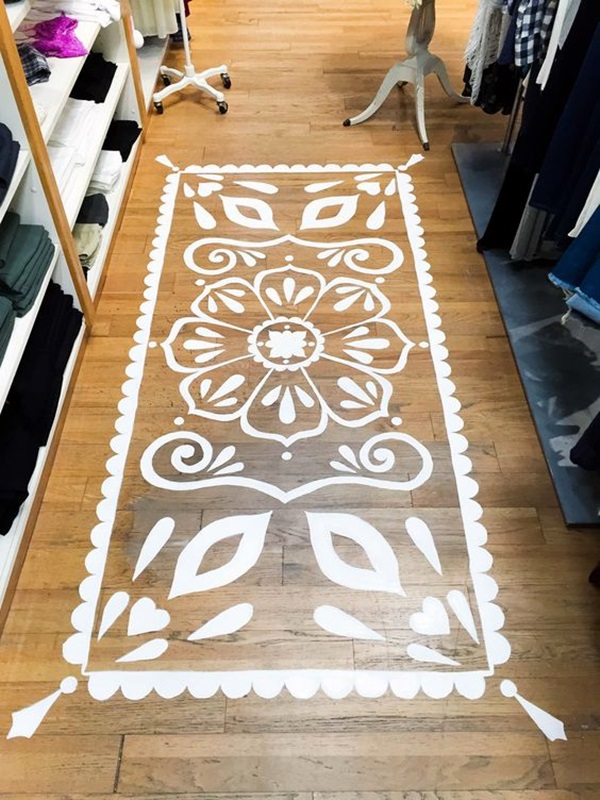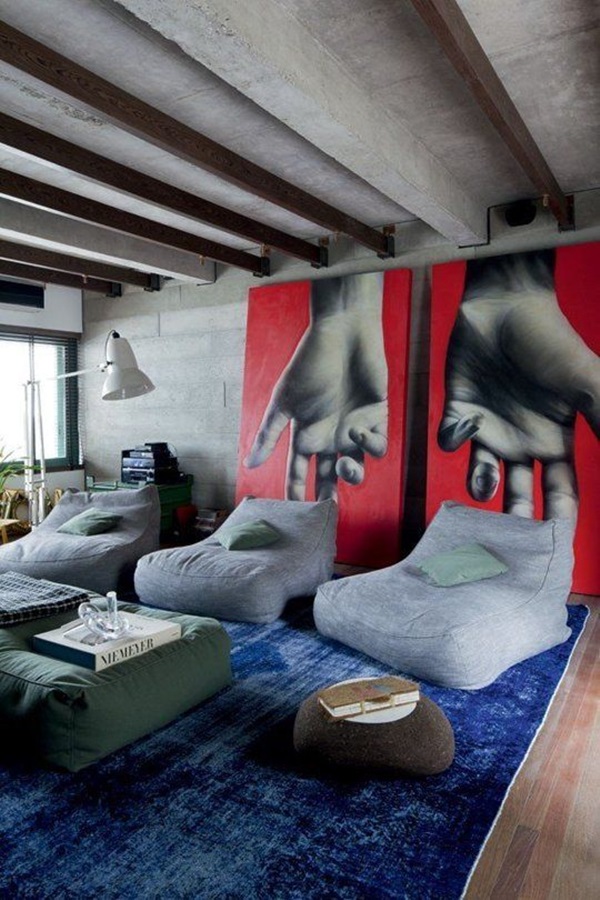 Only when you are clear on these facts, should you proceed with the actual choosing of the patterns that you will paint and how you will go about doing it. Since this is going to be a big project that will require a lot of patience and skill not to mention causing a lot of disturbance to the people living at home, we suggest that you start small before proceeding to something big. We have got to caution you at the outset, that painting wooden surfaces can get to be an addiction albeit a pleasurable one. So do watch out and ensure that you are not going overboard with your wood surface painting projects.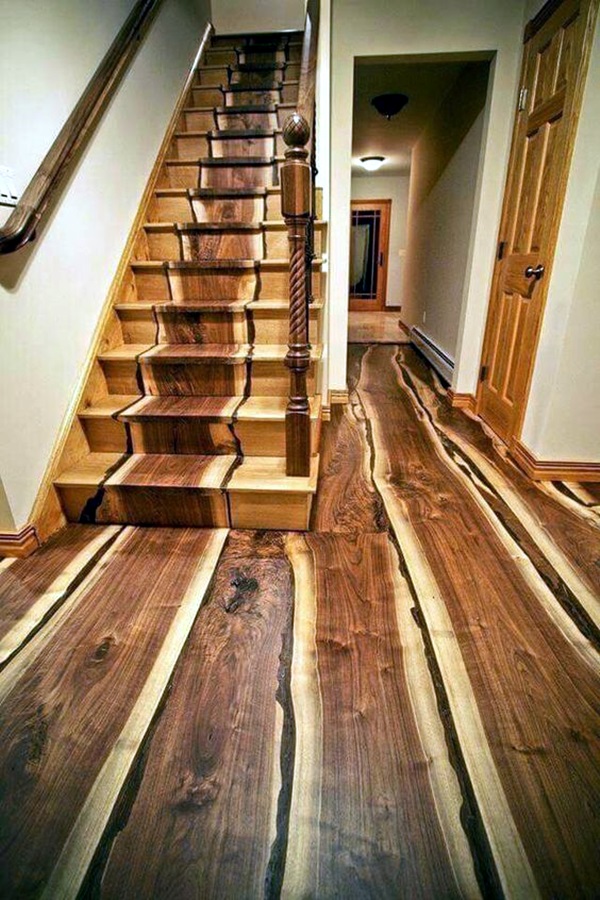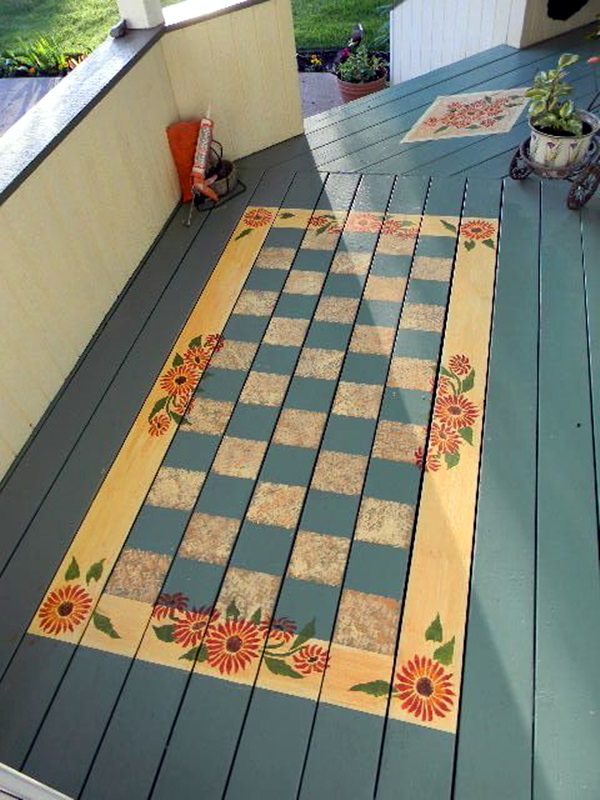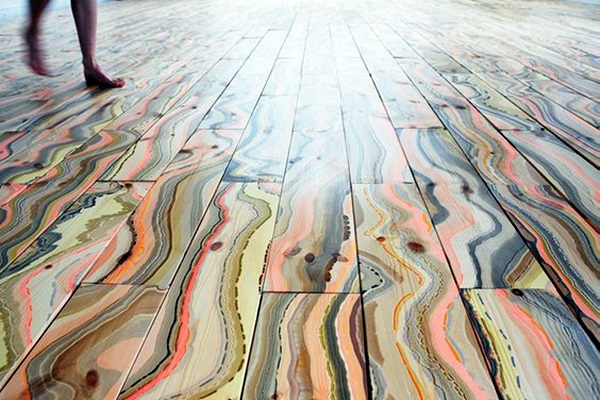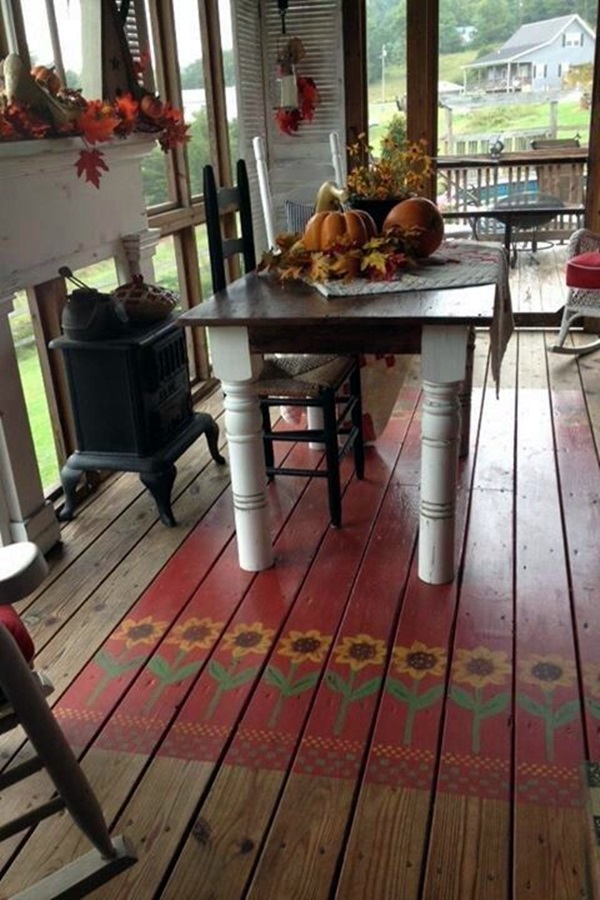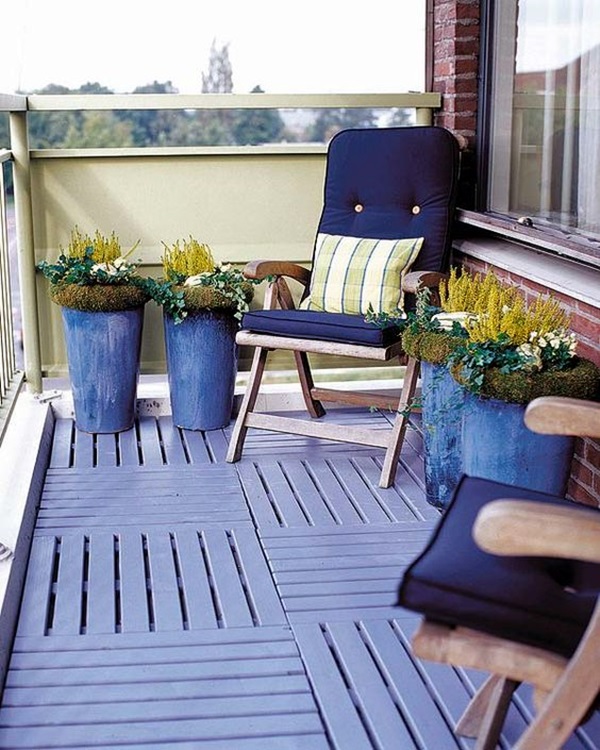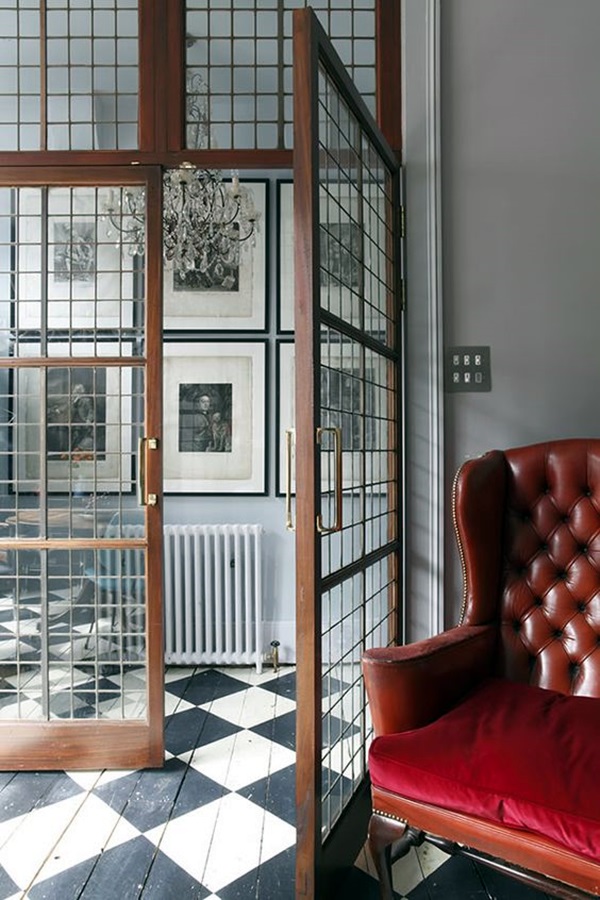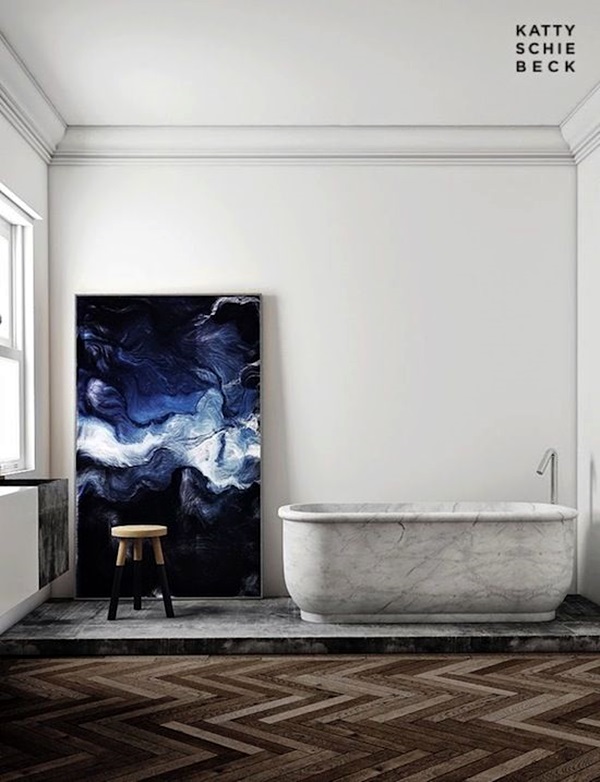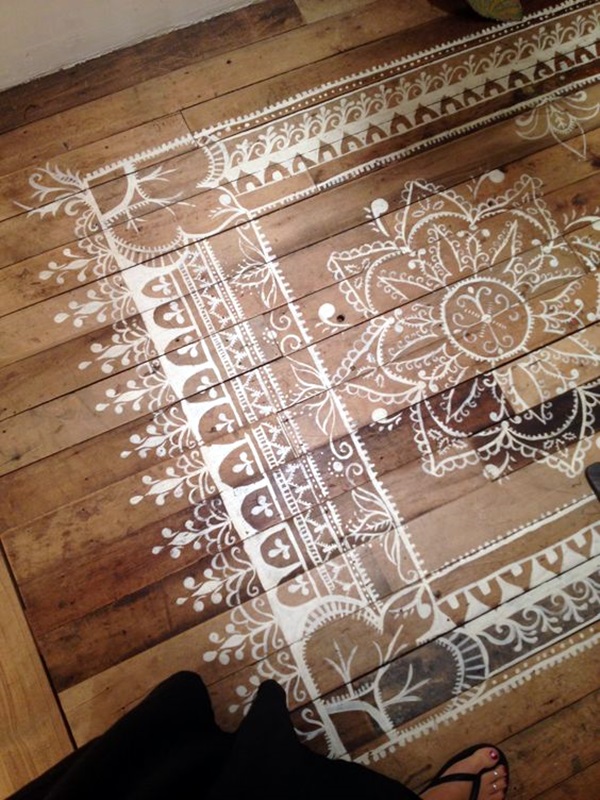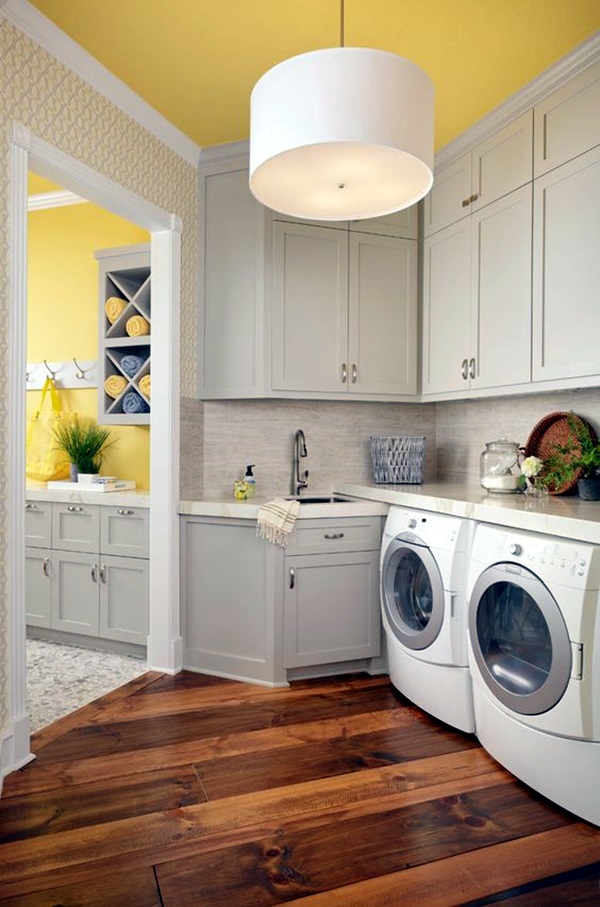 Do look at the images we have given here and let us know which project appeals to you most. And once you start a wood painting project, do let us know how it turned out.