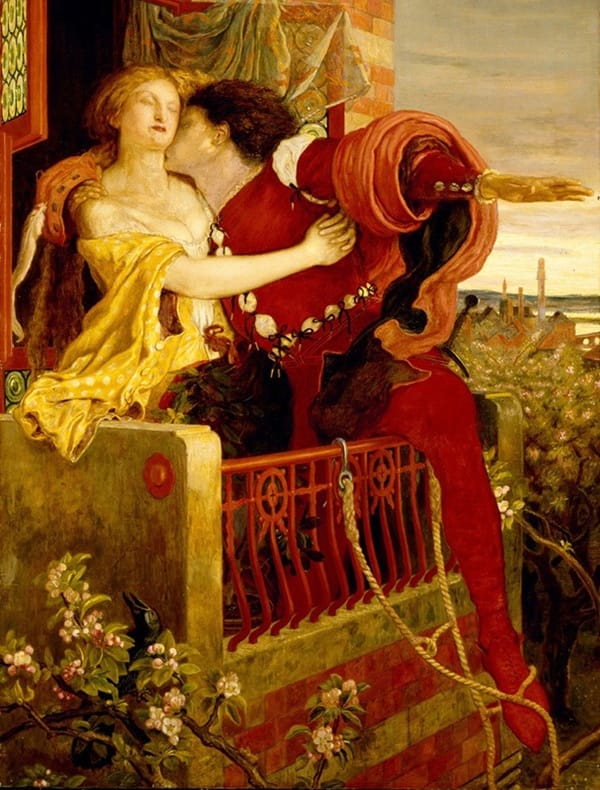 In the world of love and romance, Famous Quotes from Romeo And Juliet are most lovable among the lovers whether they are young or old. The pair Romeo and Juliet have become synonymous with the word romance. There is many starry eyed young girl out there who moons around wishing that she could be the epitome of romance and surely there are some young men too wanting to be the Romeo of today. The epic has no doubt a lot of value in terms of literature and poetry. We have taken some quotes from this romantic legend so that you may read and savor them.  Plus they can come in really handy when you are at a loss of words and need some inspiration.
While we hope you really enjoy them, we also leave you with something thought provoking – Have you ever wondered why Romeo and Juliet are the epitome of romance? Why the Famous Quotes from Romeo And Juliet are too much appreciating by the love birds? The secret of this great romantic tale may lie in some harsh realities. It may be due to the fact that though they loved each other, Romeo and Juliet never got to live out their intense love and examine it in the harsh realities of life. Maybe they were legendary because Juliet never grew beyond the tender age to become a woman, a wife and a mother. Romeo still remains the romantic hero because he never became a husband, a breadwinner or a father.
The point that we are trying to make here is that though great romances are good to read about and enjoy from a literary point of view, one should not let them cloud your judgment. Remember, we will never know how Romeo and Juliet would have worked out as a couple had they married and faced the realities of life. So while falling in love do retain a good dose of reality and practicality to ensure a great life of togetherness. Here is the collection of 70 Famous Quotes from Romeo And Juliet.
Famous Quotes from Romeo And Juliet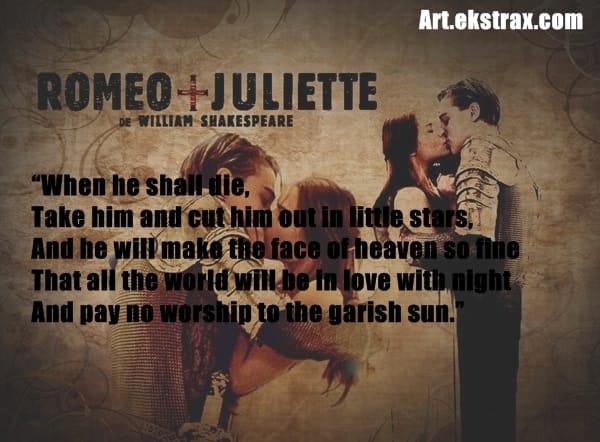 "These violent delights have violent ends
And in their triump die, like fire and powder
Which, as they kiss, consume"
― William Shakespeare, Romeo and Juliet
"Did my heart love till now? forswear it, sight! For I ne'er saw true beauty till this night."
― William Shakespeare, Romeo and Juliet
"Good night, good night! parting is such sweet sorrow,
That I shall say good night till it be morrow."
― William Shakespeare, Romeo and Juliet
"Love is heavy and light, bright and dark, hot and cold, sick and healthy, asleep and awake- its everything except what it is! (Act 1, scene 1)"
― William Shakespeare, Romeo and Juliet
"Don't waste your love on somebody, who doesn't value it."
― William Shakespeare, Romeo and Juliet
"For never was a story of more woe than this of Juliet and her Romeo."
― William Shakespeare, Romeo and Juliet
"Do you bite your thumb at us, sir?"
― William Shakespeare, Romeo and Juliet
"But, soft! what light through yonder window breaks?
It is the east, and Juliet is the sun."
― William Shakespeare, Romeo and Juliet
"O serpent heart hid with a flowering face!
Did ever a dragon keep so fair a cave?
Beautiful tyrant, feind angelical, dove feather raven, wolvish-ravening lamb! Despised substance of devinest show, just opposite to what thou justly seemest – A dammed saint, an honourable villain!"
― William Shakespeare, Romeo and Juliet
"Wisely and slow; they stumble that run fast."
― William Shakespeare, Romeo and Juliet
"If love be rough with you, be rough with love. Prick love for pricking and you beat love down."
― William Shakespeare, Romeo and Juliet