Dragon Tattoo Designs
Men and Women are drawn to the Dragon Tattoo Designs because they are supposed to be huge, beautiful and powerful creatures. A dragon whispers deep mysteries and many stories that are told around the world. Dragons have been credited with being capable of the noblest or the most evil of deeds. Known to creatures of great wisdom and knowledge, dragons are very attractive as tattoo designs. More so because of the way they are depicted with numerous legs, wings, scales on their body and even spouting fire. Chinese and Japanese designs have a certain synchrony. Along with the Asian dragon motifs,Dragon Tattoo Designs the Celtic and other tribal dragon designs are also much sought after.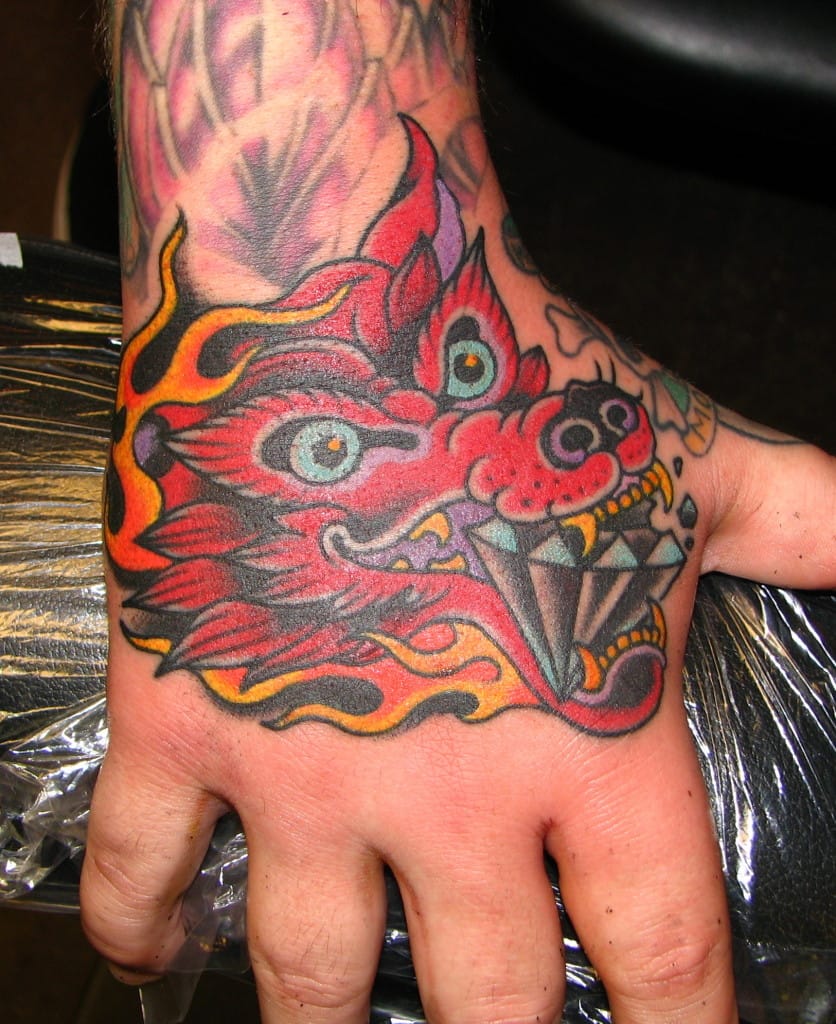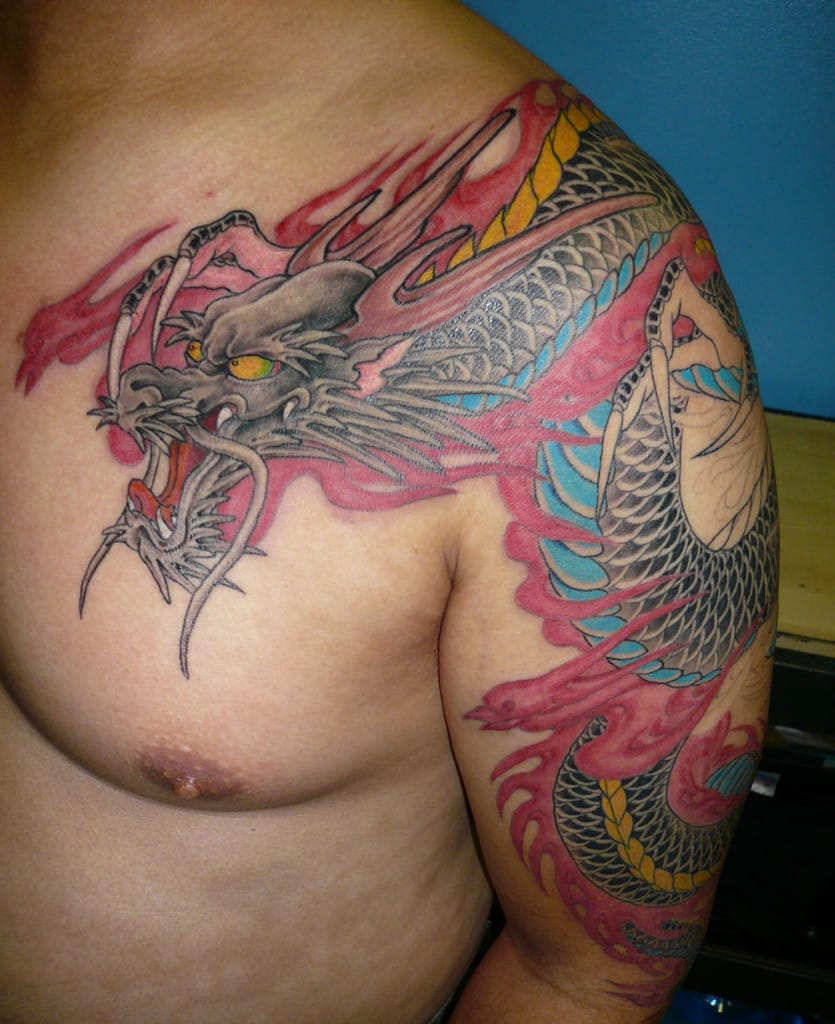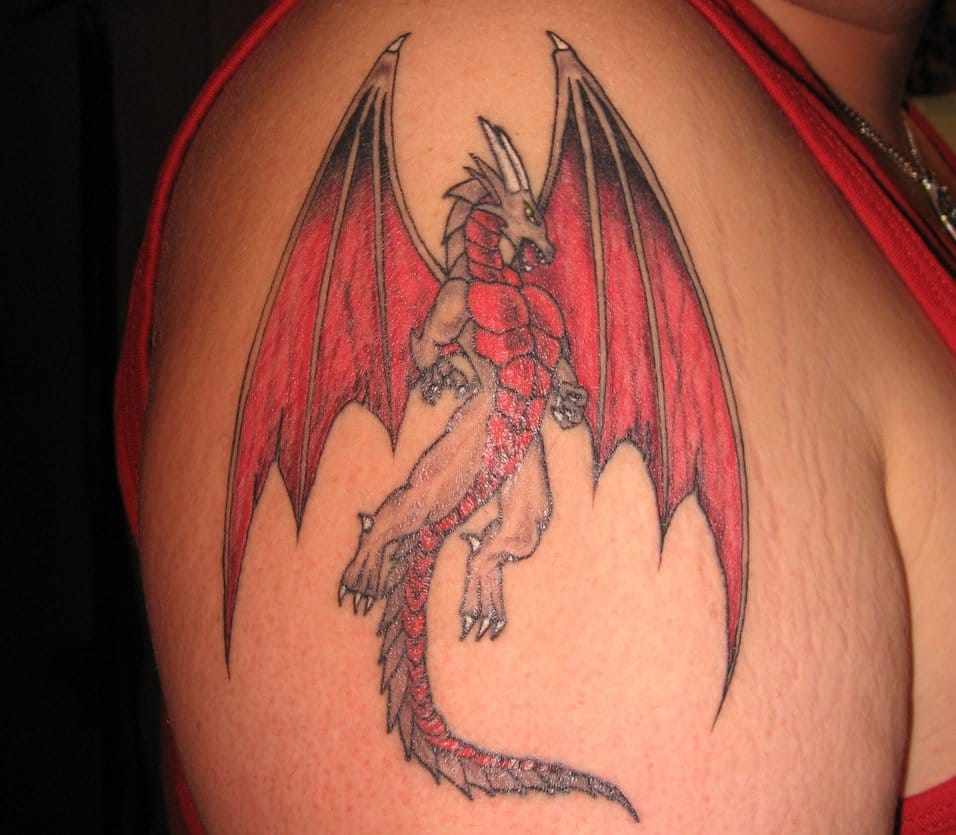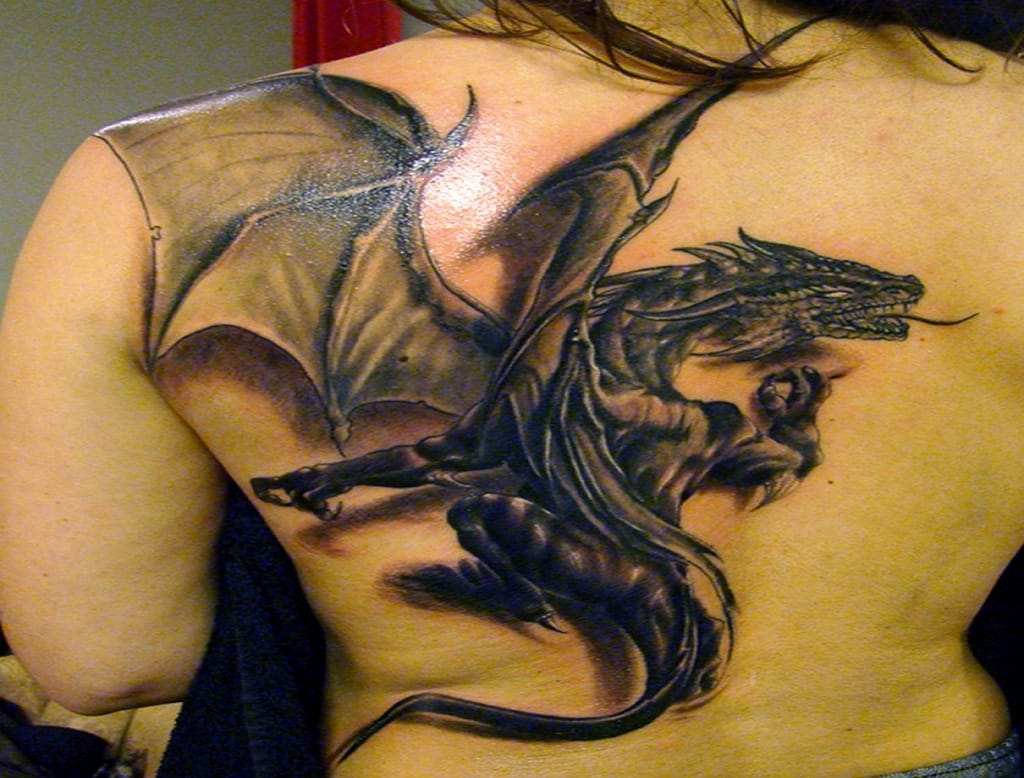 Dragon tattoos are a part of mystical tattoo designs that hold visual and symbolic value. The dragon is a mythical creature that has magical powers and can be really fascinating as it is a creature that can fly and throw flames. In Chinese mythology is a creature that represents the Yang part of the Yin and Yang halves. One cannot but wonder what a person is thinking of when they get a dragon tattoo. But on second thoughts it is hard to see why anyone would not want a dragon tattoo. It does feature on the latest forearm tattoo designs for men and women.
Dragon Tattoo Designs
Dragon tattoo designs are so precious not only for their lovely look but also due to the deeper and historical significance to them. Whether you are looking at Japanese dragon tattoo designs or Chinese dragon tattoo designs, you will feel as though the dragon in the tattoo is dying to tell you a story. These noble and mythical creatures had such tales woven around them in the both the Chinese and Japanese culture, that it is impossible to wonder and ponder the meaning, the significance and the history behind the various dragon tattoo designs. In fact, even if you are not an aficionado of tattoos or of dragons, there is no way of looking at dragon tattoo designs and remain unmoved. The sheer artistry and intricacy of dragon tattoo designs are enough to fascinate you and keep you mesmerized. You can look at many dragon tattoo designs whether in multiple colors or with minimal colors, and still not get tired of looking at them at all.