When it comes to entertainment options we have to admit that today there is no dearth in this regard. All means of entertainment of the digital as well as the personal type are easily available today. While many think of the many forms of entertainment as something of a hindrance to family life, the fact is many aspects of entertainment can be really educational and also help in bringing the family closer. While having an arsenal easy Easter crafts for kids is a good idea, you will find that kids today need more than that. That is why it makes sense to put your home theater area in such a way that will be inviting for the whole family to get together and spend some quality time. What makes these decoration and design ideas easier to work on is the availability of wireless speakers home theaters to set anything anywhere.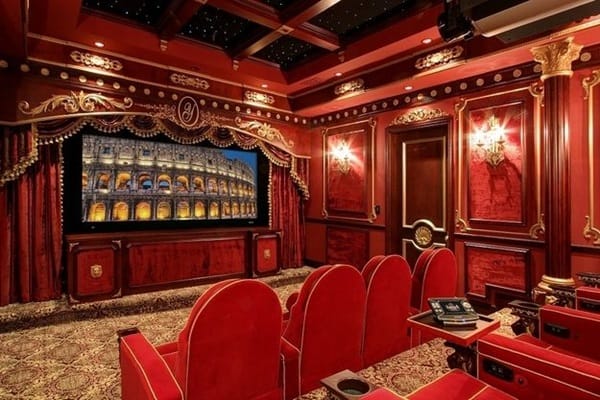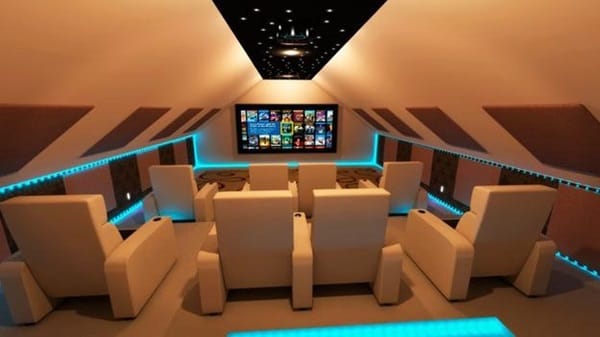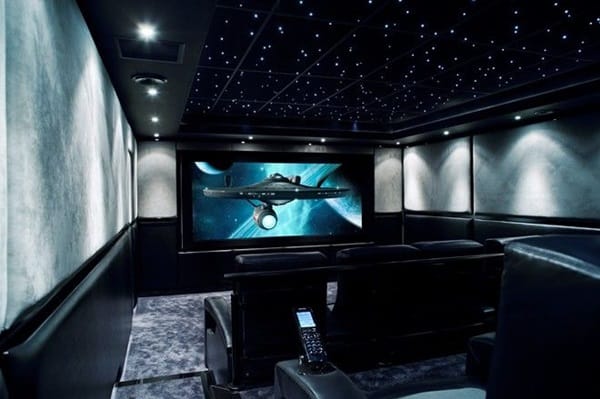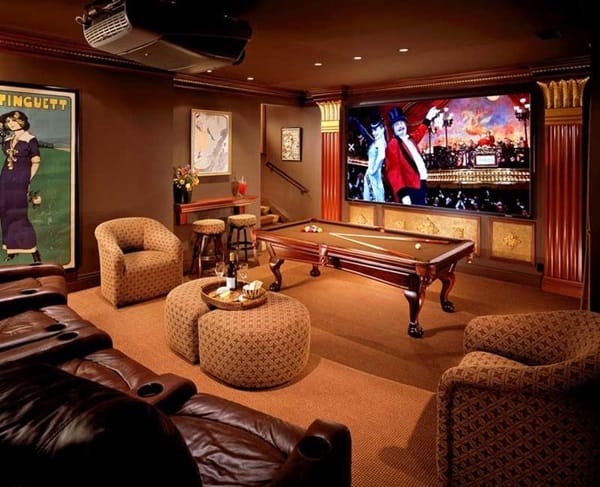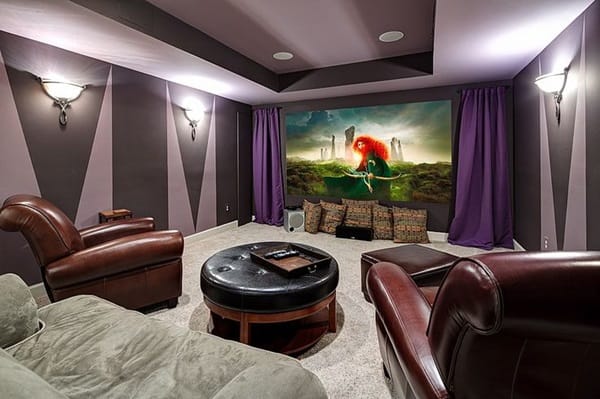 You can borrow ideas for designing the home theater from many sources that are usually where you can get ideas from and also from some that are really different like the most expensive and luxurious airline suites. While this may seem a little weird and odd, you would be surprised to see how many unusual ideas you can get from such sources! Even looking at out of the box sources like stunning examples of street art, can also provide you with some really good ideas that you can adapt and apply to the décor of your home theater room or space. You can read up on the reviews of home theater systems before making the decision of what to buy.
Amazing Home Theater Designs And Ideas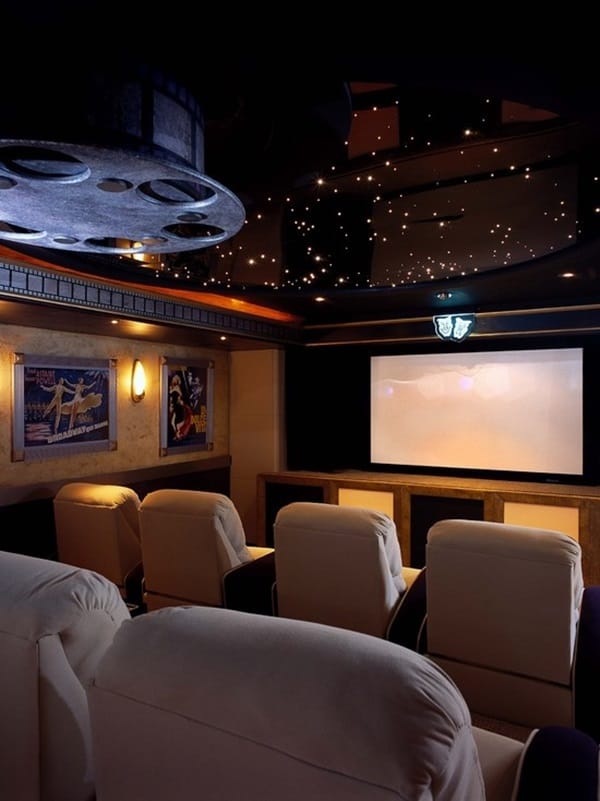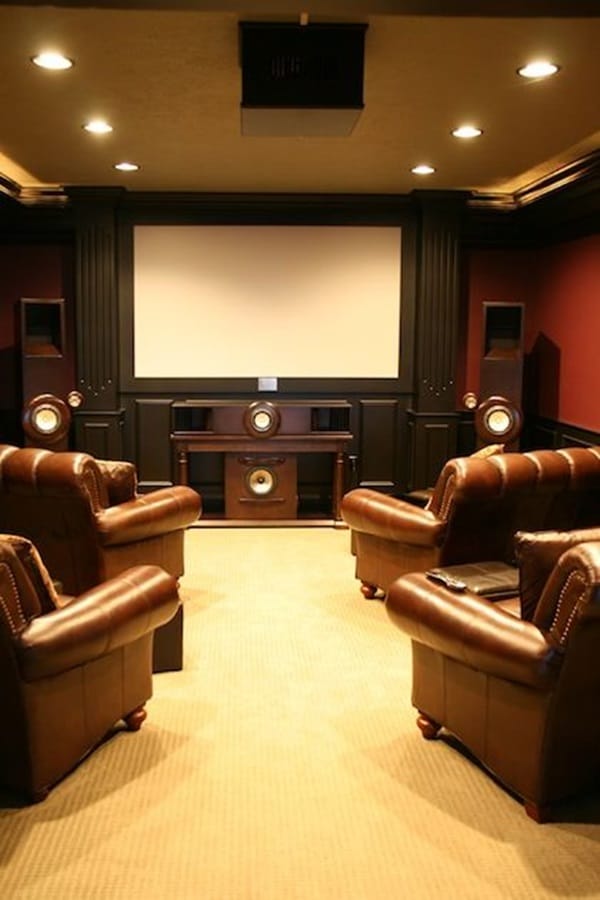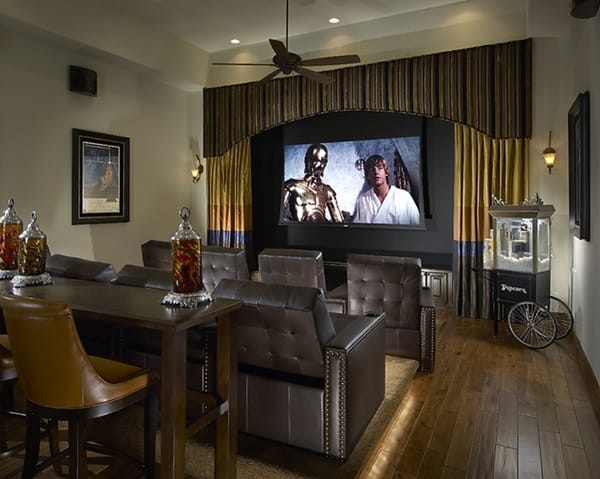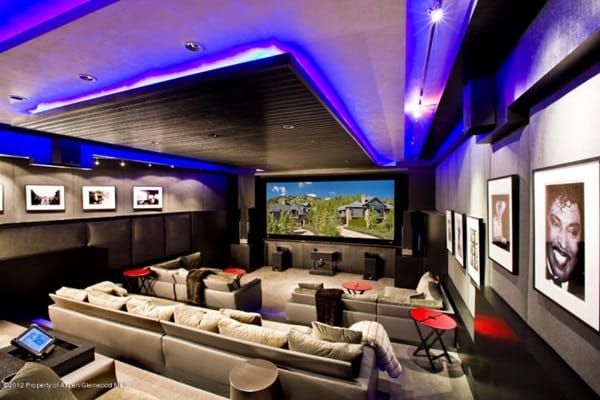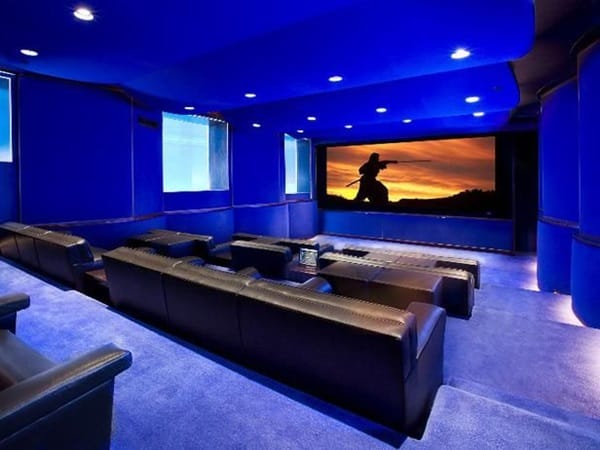 Make it movie theater like: One of the ways to make sure that the whole family along with friends enjoy the home theater area is to recreate a cinema complex like feel. All you need to do is add some seats in a row and add a small snack bar with some healthy snack choices thrown in.  Home theater room design make all the difference to the atmosphere of the whole room. Even home theater seating is something that makes things cozy.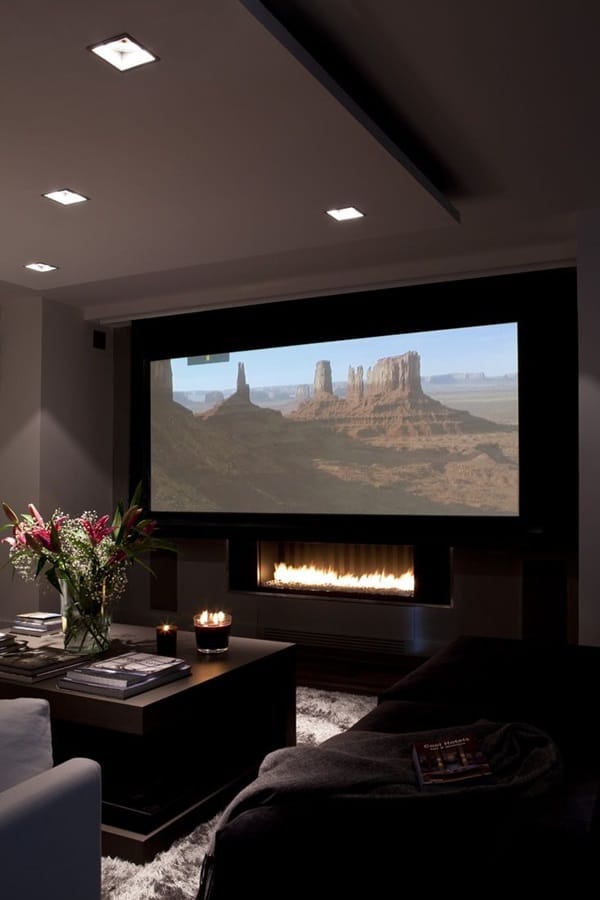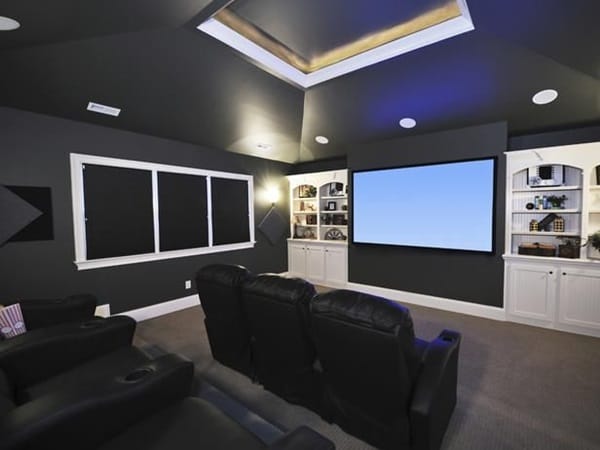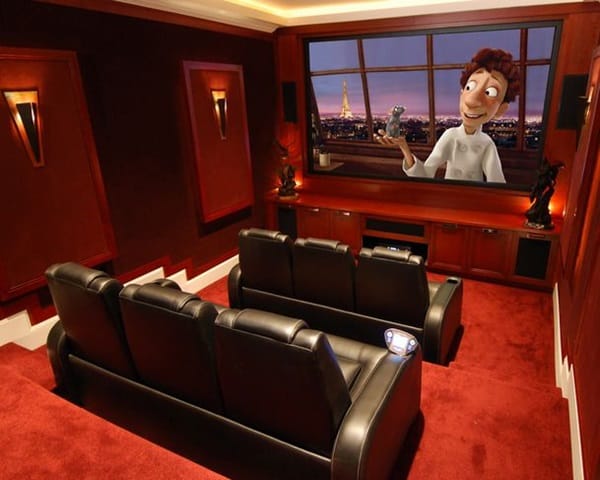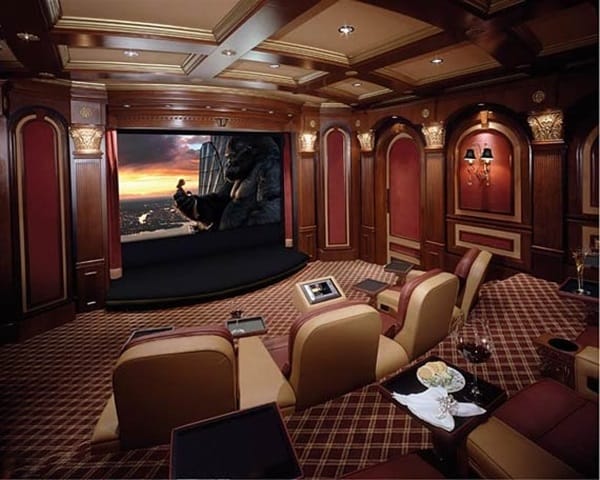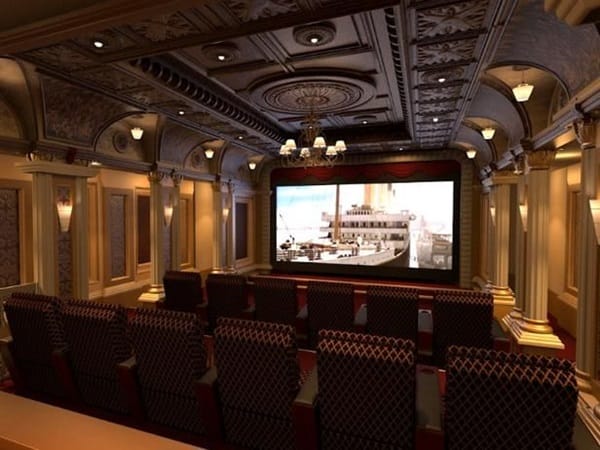 Create a cave like den: If you are, a kind of family that likes to spend time closely cosseted together then create a cozy and soft cave like den where you can close out the world. It will be a space that will make you feel closer and more intimate. Placement of home theater seats is the key to the way the place looks. Also make sure that the home theater speakers are placed at optimum points to get the most out of it.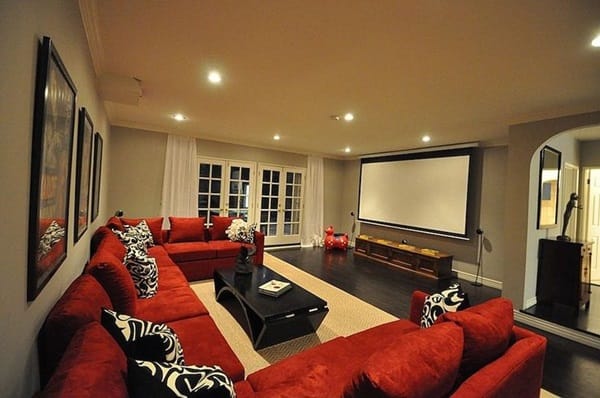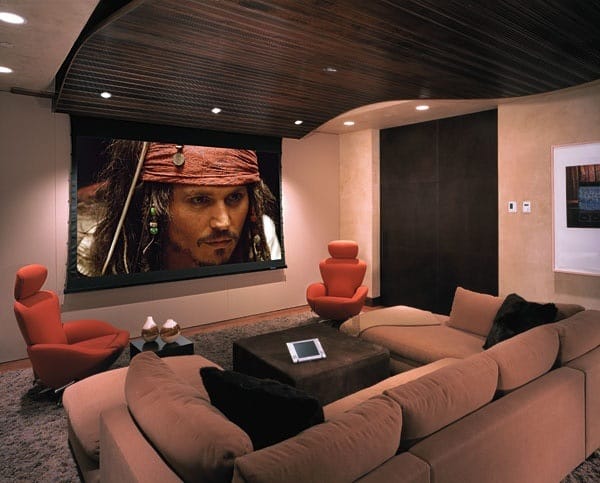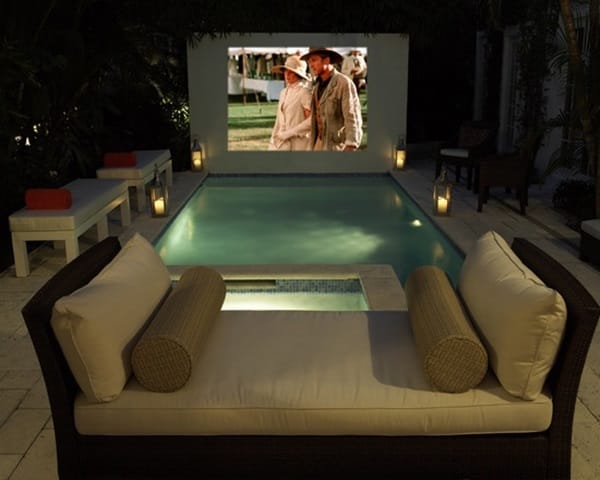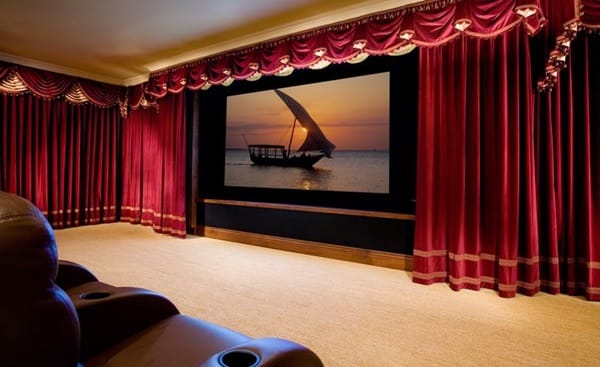 Make it open air: While there is a lot of merit in the above idea, you can also go to the opposite end of the spectrum and go for a outdoorsy kind of space for a home theater. This makes a lot of sense if you, your family and friend circle spend a lot of time cosseted in closed spaces during the day at work or at school. Home movie theater ideas are plentiful and easy to make changes to.  What is more today there is no dearth of home theater systems to chose from and pick the one that is just right for your home.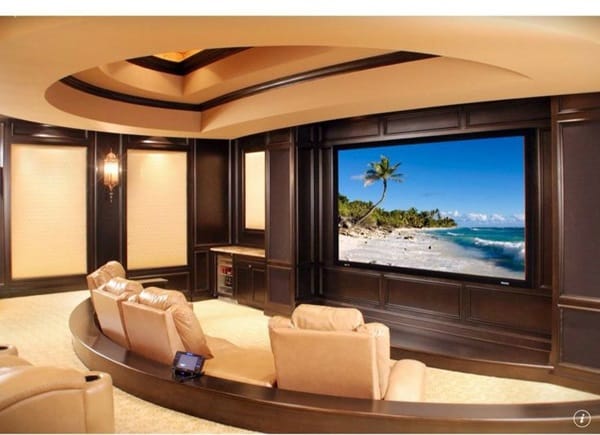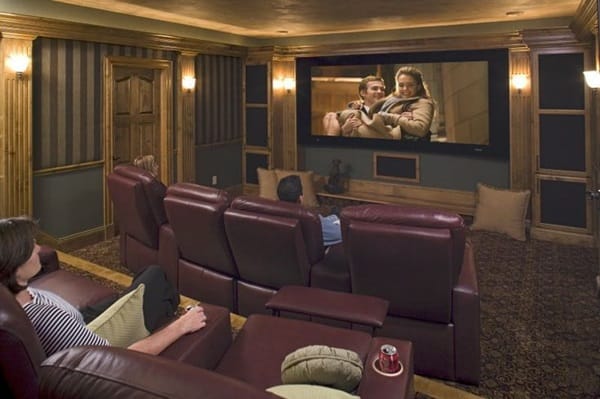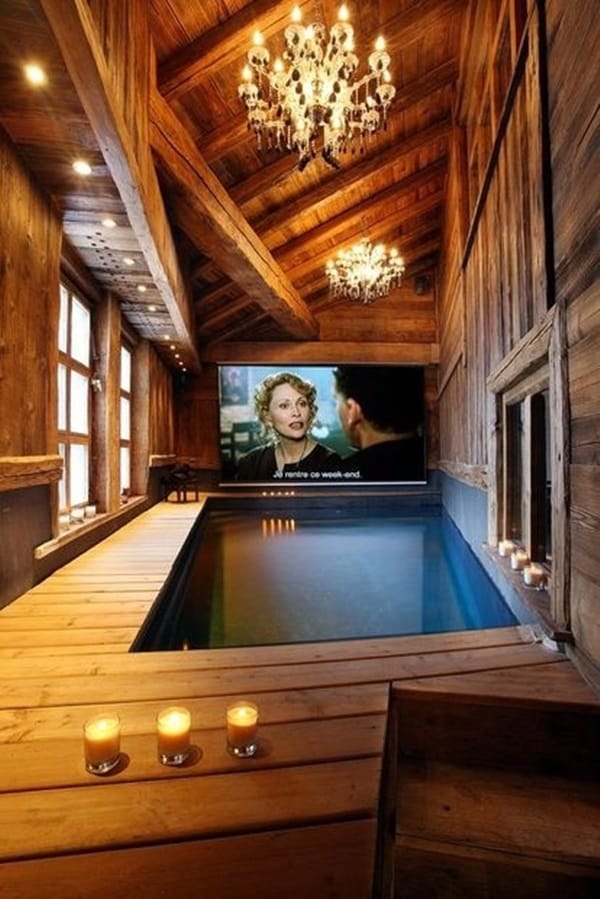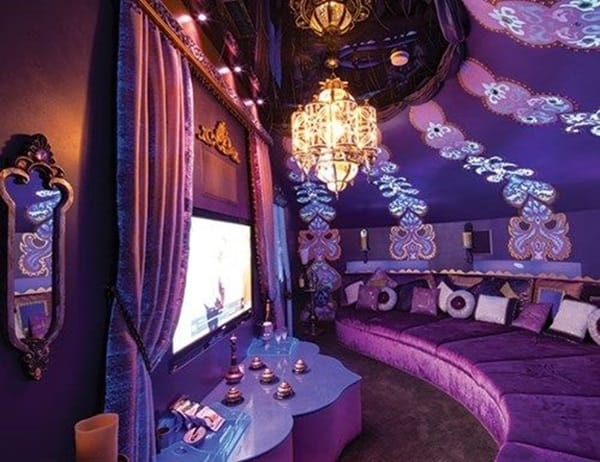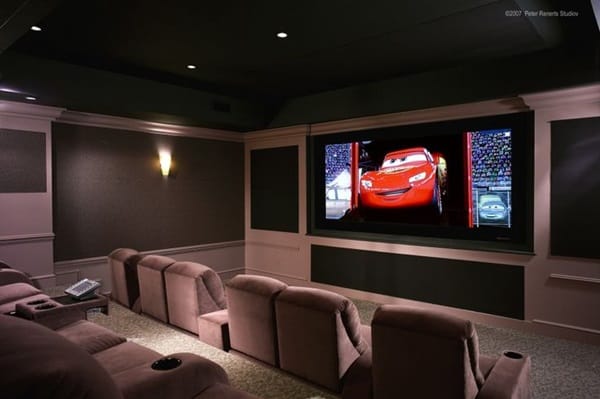 Romantic and operatic: Some of us like the dramatic and romantic setup and if you and your close ones belong to this category then an opera like setup will also work for your home theater setup. A few swinging curtains, a few velvety seats along with other touches like a false balcony like setup can transform a simple space into a dramatic space to seek and attain entertainment.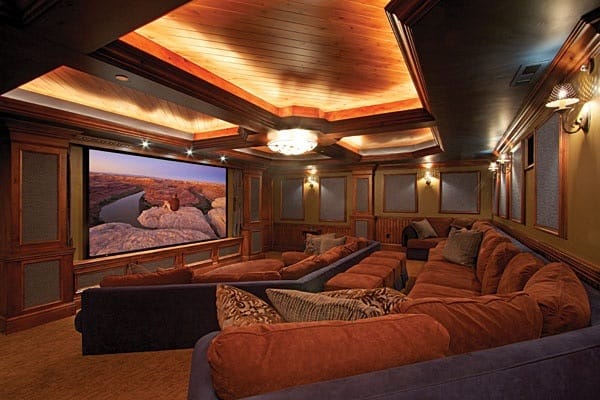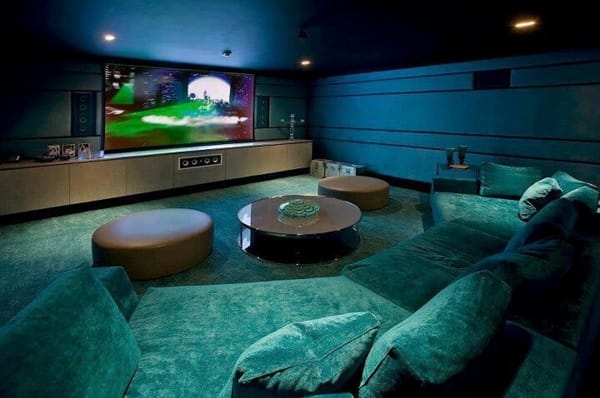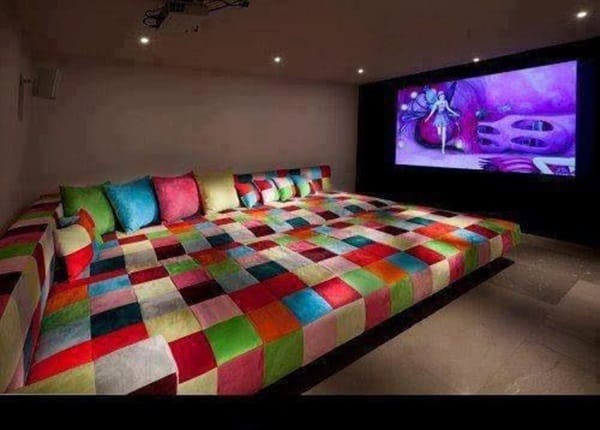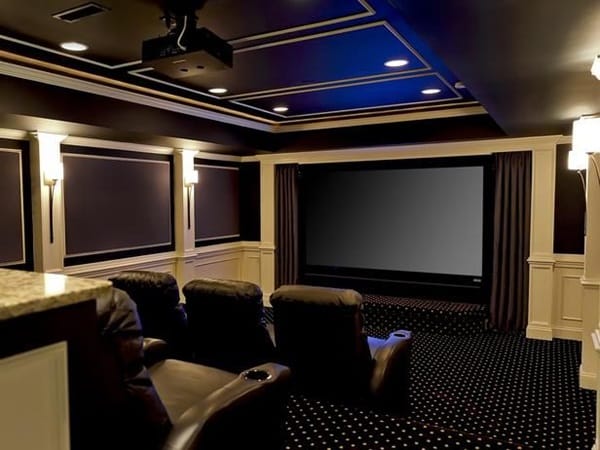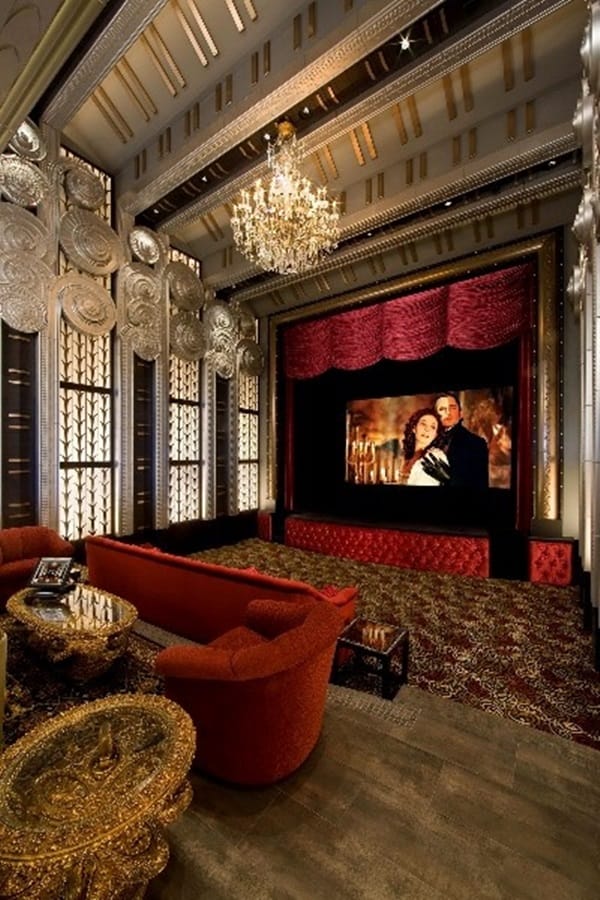 Arabian style: If you are the kind who are into exotic settings like having plush divans to loll around along with fat cushions then a plush Arabic style room is just the ticket. This way you can relax while you enjoy movies and music of your choice. This setup also works for you to spend time alone catching up on your reading or to just lie and catch up on your thoughts.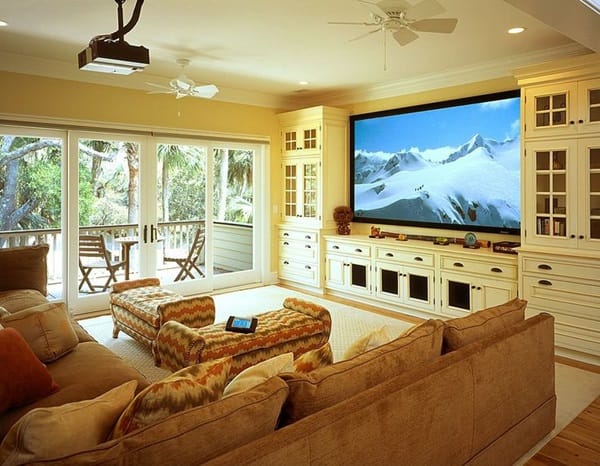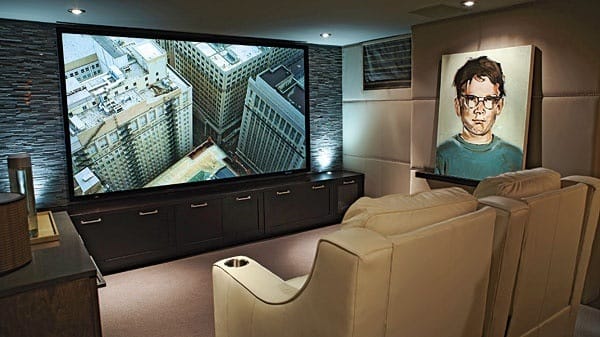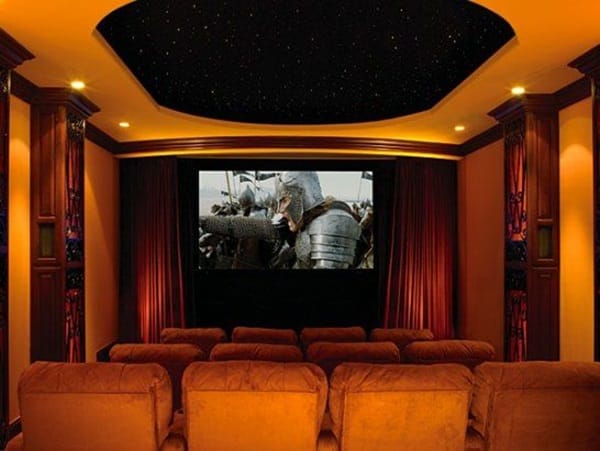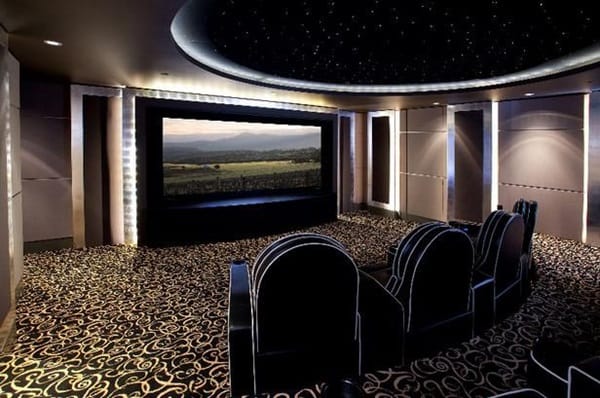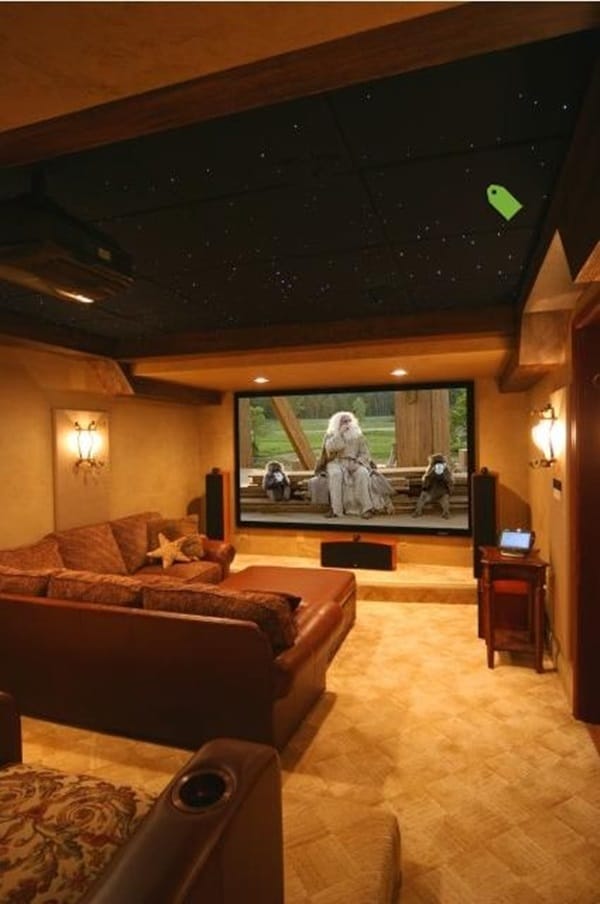 Rustic pub like: This is another way to set your home theater room by adding a countryside pub like atmosphere. Some beams, a few high chairs and a fireplace will transform your urban home into a country retreat.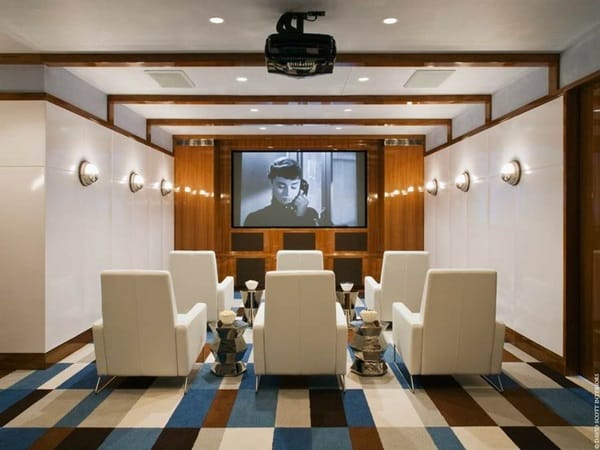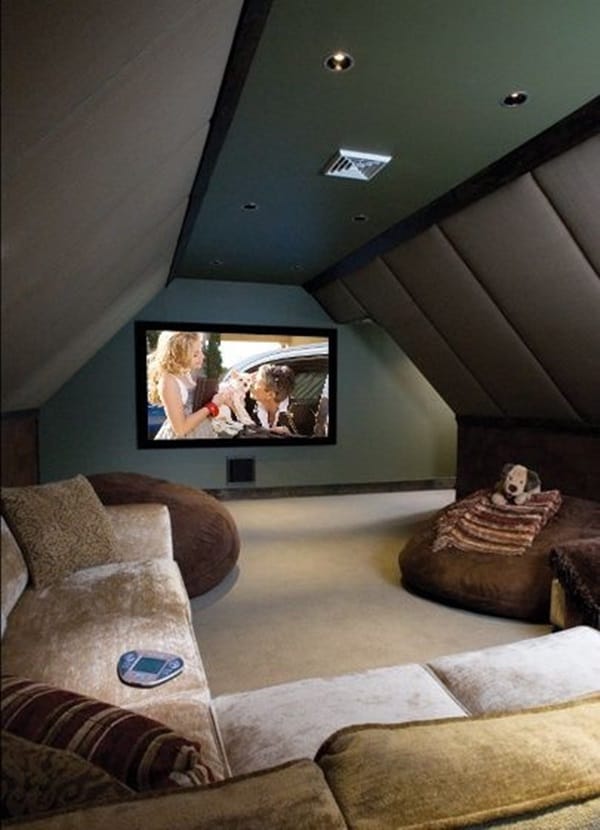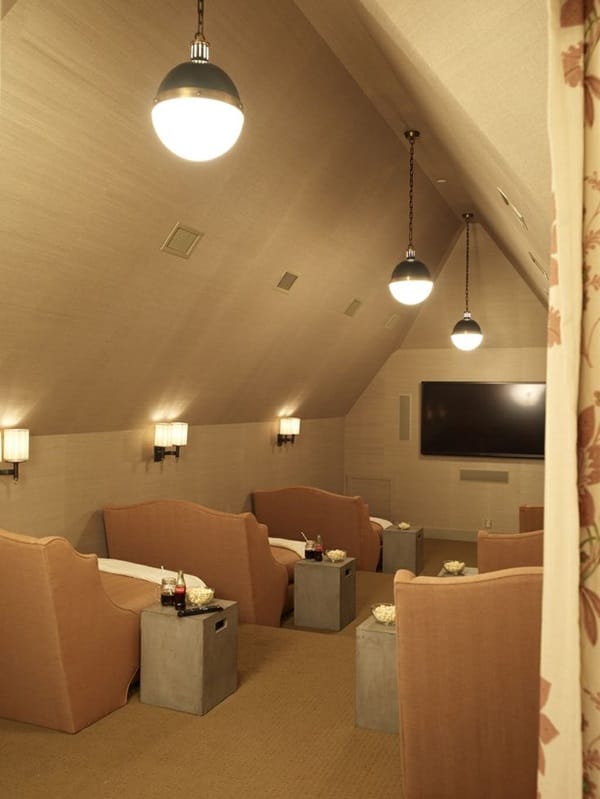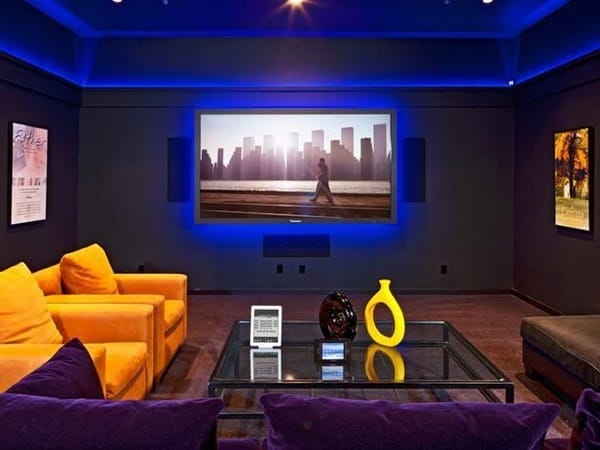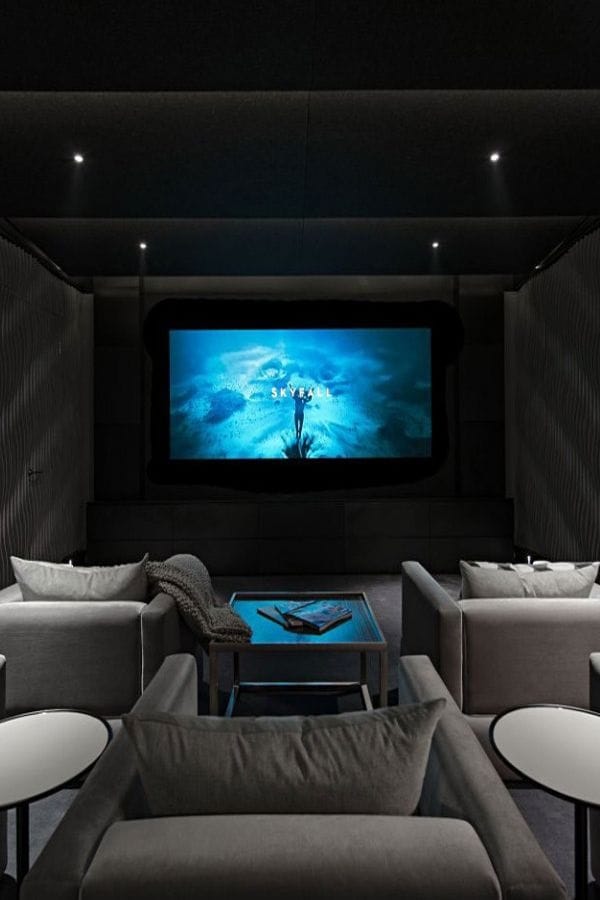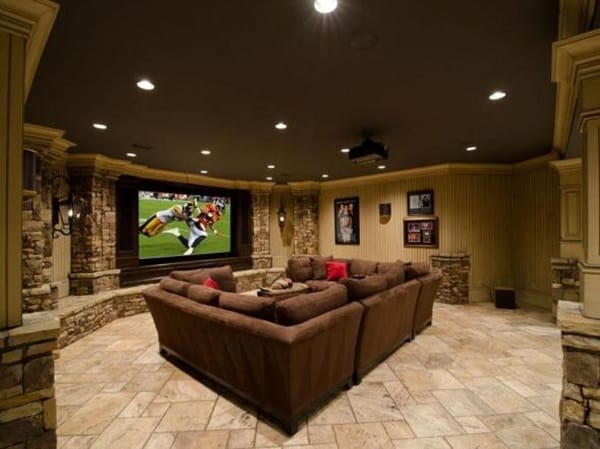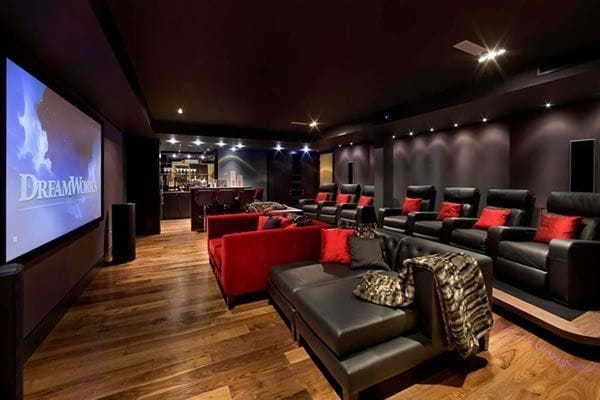 As you can see there are some really fascinating and interesting decoration ideas for your home theater room. Just pick the elements that suit you and your family best and go with it.