Are you a prankster who's always on the lookout for funny pranks to use on friends? Or perhaps
you're sick of being the relentless victim and finally on the prowl for antics you can use to enact your
revenge? Either way, you've come to the right place, for here, you'll find cool Prank Ideas to Try on
Your Friends that you may not have thought about.
1. Rearranged Kitchen Drawers
Many people like to keep the utensil drawer in their kitchen strictly organized. They know exactly
where the forks and spoons belong, to the point where they could reach in blindfolded and find
what they need. Switch up that carefully organized system, and you'll cause genuine cooking chaos.
2. Text Them the Dictionary
If you want a more significant element of surprise, press Ctrl + S on the word page to save it all as a
text file, and then deliver it to your victim as an innocent-looking attachment in an email. It's a gift
that keeps on giving, as multiple email search engines will look inside attachments when doing word
searches, so they'll be reminded of your prank again and again and again.
3. Urgent Request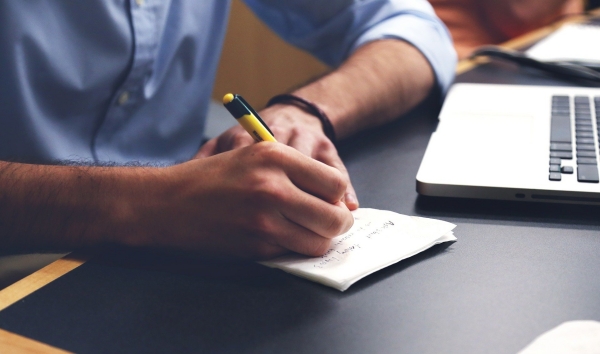 source
Write "I need to see you ASAP" on a Post-It note, and then add an illegible signature to try Funny
Prank Ideas to Try on Your Friends. Leave it on a co-worker's desk, and they'll go into panic mode as they try to figure out who left the note and what the emergency might be. Don't let them get too freaked out before revealing that you're the culprit behind the mystery note, or they may never forgive you.
4. Underwear Switch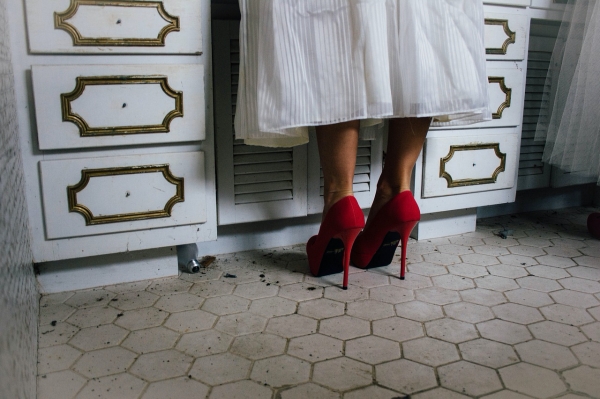 source
Raid the underwear drawers of everyone in your home and switch them up. Your mom will be briefly shocked by why she has only tighty-white men's underwear before realizing she's been duped.
5. Send Them Glitter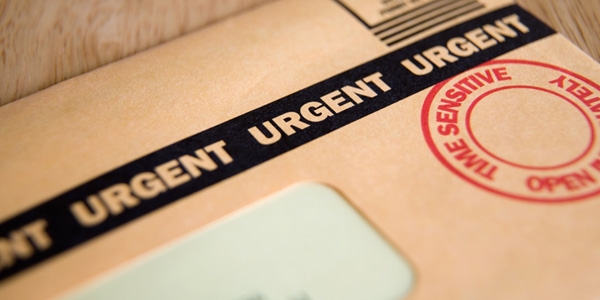 source
Fill an envelope with glitter and drop it in the mail, and then make sure you're far away when your victim gets around to opening it. For extra fun, make the envelope look like its essential correspondence that they need to open immediately.
6. Caramel Onions
A caramel apple makes you think of county fairs and summer street festivals, right? So if you saw something round, covered in caramel, and with a stick in the bottom, you probably wouldn't hesitate to sink your teeth into it. But imagine that it's not an apple under all that sugary caramel but an onion. Ugh, just think about the taste buds! One of the Cool Prank Ideas to Try on Your Friends and your friends will remember for a long time.
7. Date Change
This is a group effort, whether it's your family or office colleagues. Find a victim and convince them that today is actually March 31. This requires changing every computer or device with a date on it, plus manufacturing a new calendar. But if you can pull it off, you'll have successfully broken the space-time continuum at least for one person.
8. Cracked Phone Screen
The agony of realizing your smartphone screen is cracked very disappointingly. But imagine the relief when you find out the crack is an illusion, simple app-installed wallpaper designed to look like a damaged screen. There are a few free apps for a cracked phone screen, one of the Funny Prank Ideas to Try on Your Friends that'll fool even the most attentive and careful phone owners.
9. Key Switch
Not only do the letters M and N look similar—on most keyboards, but they're also located right next to each other. Carefully pry off the keys using a screwdriver, switch them around, and then wait for your prank victim to get annoyed at their constant misspellings.
10. Un-Birthday Wishes
If you're able to get into their Facebook account, change the date of their birthday in the settings to April 1. They'll be inundated with birthday wishes and have no idea why. It also helps to get their closest friends and family in on the joke.
11. Keep Them Waiting on a Text
We've all stared at the dreaded texting bubble, waiting impatiently to find out what someone is writing. Now you can choose Cool Prank Ideas to Try on Your Friends and family endlessly with a texting bubble GIF. You can trick them into waiting for a response that never comes.
12. Change Their Email Signature
If you can access a friend's email, you can mess with their settings by altering the email signature. Maybe they need a new title under their name. Remember to keep it clean; you don't want to offend their parents or get them fired.
13. A Fridge Full of Googly Eyes
Buy a bunch of googly eyes, which are surprisingly cheap. Then decorate every package, bottle, Tupperware, and piece of fruit in their refrigerator with a pair of peepers. When they open the fridge, they'll be stunned to realize that every last item of food is staring back at them.
14. Annoying Newsletters
Everybody hates unsolicited mail, but how about junk mail from the Ferret Association of Connecticut? Sign up a friend for their newsletters—the F.A.C. has several—and they'll wonder why they're being targeted with regular ferret updates. They might also enjoy the regular newsletters from Cat Faeries, including cat photos from readers and different articles about cats.
15. Fake Eggs For Breakfast
You can't start April 1 on an empty stomach. Offer to make your victim a breakfast of fried eggs. It'll look delicious, but when they take a bite, they'll discover that the eggs are yoghurt and peach halves. Still yummy, sure, but probably not what their taste buds were expecting.
16. Krispy Kreme Veggies
You'll be a hero when you show up at the office with two dozen delicious doughnuts for your co- workers. Well, at least you will until they open the box and realize you've replaced the pastries with some cruciferous greens and one of the popular Funny Prank Ideas to Try on Your Friends.
17. Tape Over the Sensors
Want to mess with somebody's favourite T.V. or computer without doing any permanent damage? It's all about the sensors. Just attach a tiny piece of tape over the laser sensor on the underside of their remote or mouse, which will temporarily block the signal. Make sure it's the right colour—if the remote is black and you don't have any black tape, use a sharpie to colour in it—and then leave it out and wait for the confusion.
18. Fake Milk Spill
You obviously wouldn't want to actually destroy somebody's computer for Funny Prank Ideas to Try on Your Friends. But you can briefly trick them into thinking you did. All you need is a glass surface and some glue, which will fill in for the milk.
19. Chicken Nugget Soap
If you've got kids that refuse to eat healthily, this may be the prank that changes their mind. It looks like a delicious plate of chicken nuggets, but once they bite into one, they'll realize it's a cleverly disguised bar of soap.
20. Frozen Breakfast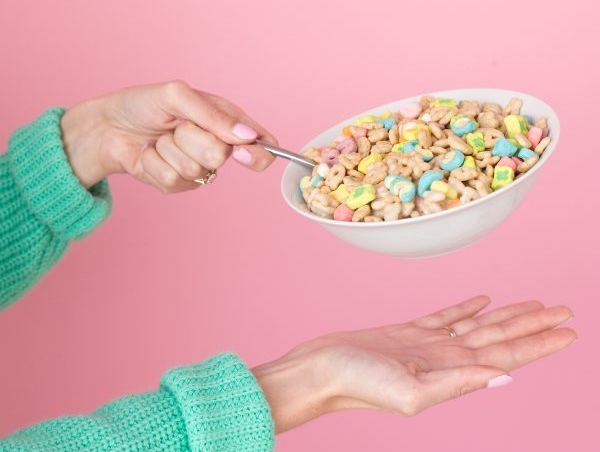 source
Frozen breakfast is undoubtedly one of the Cool Prank Ideas to Try on Your Friends. Fill a bowl with your victim's favourite cereal and milk, and then slip it into the freezer overnight. Serve them breakfast in bed in the morning, and watch as they try in vain to scoop up a spoonful. For extra hilarity, half-submerged a spoon in the milk before freezing the whole bowl. They'll pull and pull and pull at the spoon before finally figuring out what's going on.