There's no better place to learn about our nation's history than its own capital. You might be new to the area as a student at one of the many local universities, beginning an exciting new career in politics, or are in the final stages of browsing Georgetown apartments because you've fallen in love with the city and you'll figure other details out once you're settled. Many things might bring you to this wonderful area and there's rich history for you to discover around each corner. Here are some examples of what you'll encounter around Washington D.C.
Washington Monument
It is one of D.C's most recognizable sights and is the tallest freestanding stone structure in the world. The monument was built to honor George Washington, the father of our country, as the commander-in-chief of the Continental Army as the first President of the United States.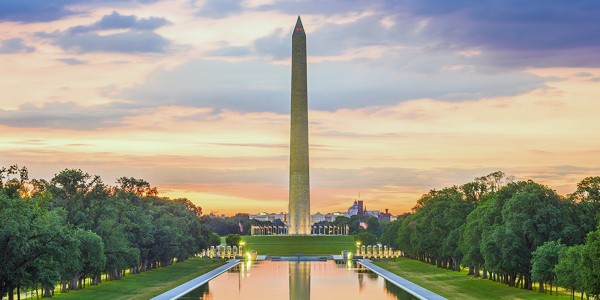 Construction began in 1848 and was halted for 23 years due to funding issues as well as the then ongoing American Civil War. The outer structure was completed in 1884 and something interesting to notice is that around one-quarter of the way up there was a different shade of marble used as a result of the pauses in the monument's formation. 
Martin Luther King Jr. Memorial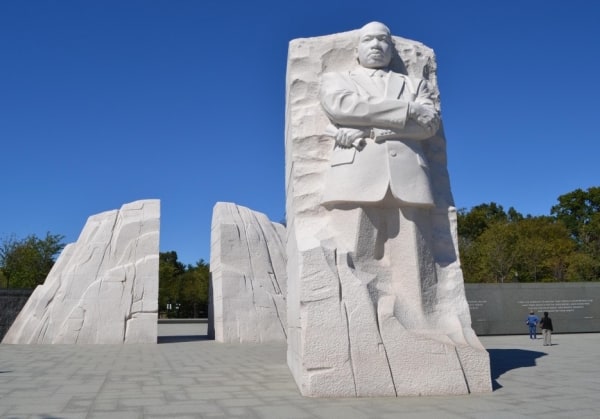 A recent, yet extremely important, memorial which serves as a great addition to the historical monuments D.C. is known for. Completed in 2011, the memorial serves as a reminder of the 1963 march on Washington where King gave his now-famous "I Have A Dream" speech in which he called for an end to racial inequality.
Smithsonian National Museum of Natural History
A staple of D.C. since its opening in 1910, the museum holds the largest collection (145 million pieces) of natural history specimens and artifacts from both the times of dinosaurs and early man respectively. Each piece allows museum guests to better understand the natural world and parts of Earth's history long before our own time.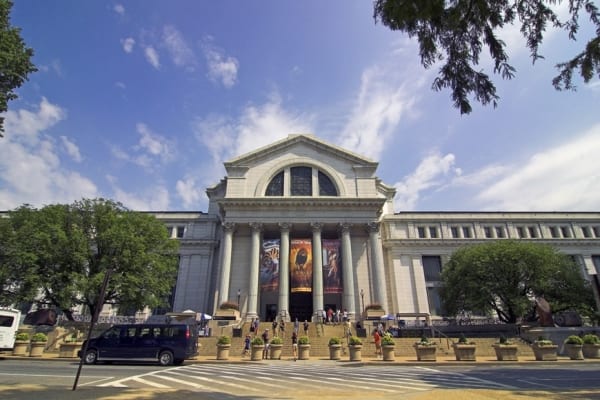 The museum offers temporary exhibits so there is something new to see on each visit as well as staples of the Smithsonian that have been on display for decades that give crucial insight allowing patrons to better understand how the natural world came to be.
Lincoln Memorial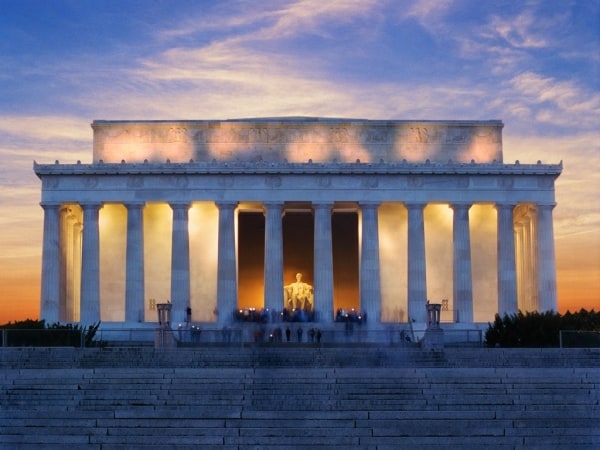 Containing not only a sculpture of Abraham Lincoln, but also found within the memorial are the words of his famous Gettysburg Address and his second inaugural address. Truly sacred space and a magnificent sight to see not only for what Lincoln's legacy means to Americans, but what the monument represented at the time it was built, and also for the history that has happened at the site since and what that has meant for the American Civil Rights movement.