Singapore Airlines Singapore Suite on A380: With huge seats, the suite also has a standalone bed along with a plush armchair, a  wardrobe of full length, 23 inch television, gourmet food and great champagne. A double bed can be made up for couples who want it.
Emirates Shower Spa to its First Class Passengers: This is the only airline where you even get to shower. The two specially designed showers are made available for passengers in the first class. You can pick from the two shower kits which have Timeless Spa products which has been specially put together for the Emirates. The products have natural ingredients of the best quality. You need to fix an appointment with the purser so that the shower can be prepared for you.
British Airways New First Class Cabin is Simply Called First: It has a plush design along with a wardrobe, wide and spacious bed, writing table and personal blinds that can be controlled electronically. The lighting system mimics the natural lighting. You can convert the bed into a full fledged one at night. You can also use personal care products from D.R.Harris presented to you in an Anya Hindmarch bag.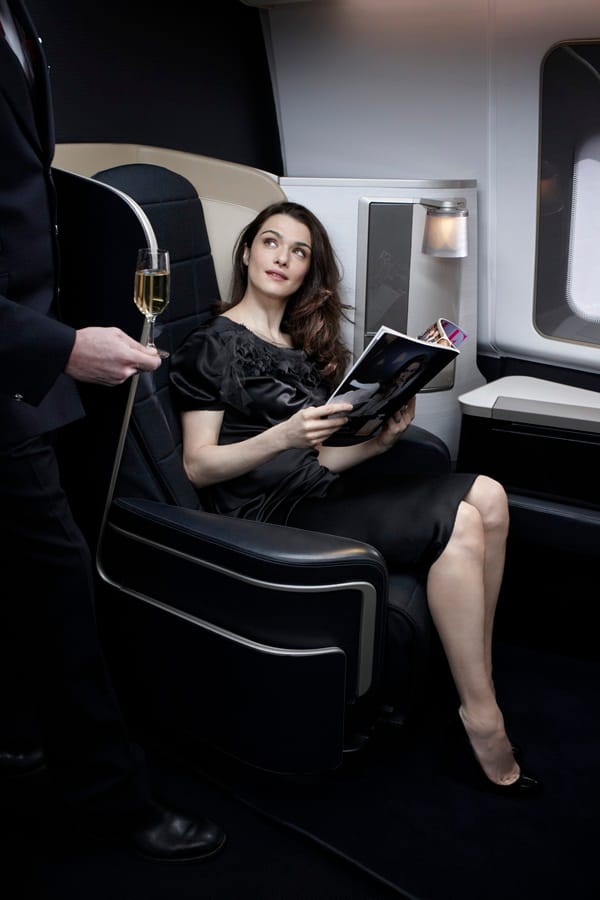 Singapore Airlines Airbus A380 First Class Suite: You can enjoy one of the dozen enclosed suites they have with sliding doors, privacy screens, beds of full size and a 23 inch LCD system for entertainment. You also get to enjoy many luxury brands like pajamas and linens by Givenchy, leather by Poltrona Frau, toiletries by Ferragamo, and refreshment by Dom Perignon and Krug.